24MP 1296P HD WiFi Trail Camera 5 Million Sensor Outdoor Wildlife Monitoring Waterproof Night Infrared Vision Hunting Camera
Free shipping to eligible country
Brand:

K&F Concept

Free Shipping. 30 Day No Reason Return. K&F trail camera features Built-in WiFi & APP Remote Control, 24MP Image & 1296P Video Super HD Resolution, 120°Wide Angle Lens & Faster 0.4s Trigger Speed.

KF35.007

SKU:

KF35.007

104.99

https://www.kentfaith.com/KF35.007_kf-kf-401f-wifi-trail-camera-5-million-sensor-24mp-1296p-hd-outdoor-wildlife-monitoring-waterproof-night-infrared-vision-hunting-camera
Description
* 【Built-in WiFi & APP Remote Control】 With the built-in WiFi function, you can connect to the camera's WiFi through your phone to set up or check pictures or videos directly, even if you have fixed the camera at a high place or somewhere not easy to reach. The trail camera is not a webcam, its remote control has a limited range. The remote style keypad control the camera WiFi turn on/off remotely.(Please download the APP first according to the user manual).
* 【24MP Image & 1296P Video Super HD Resolution】With 3 infrared sensors, the high-sensitive camera detects and records every breathtaking motion with lower power consumption. And the camera captures up to 24MP high-quality images and 1296P video with super clear sound, recording every moment of vivid wildlife and natural beauty with its wealth of detail.
* 【120°Wide Angle Lens & Faster 0.4s Trigger Speed】The camera is equipped with a 120° detecting range, which allows you to get an excellent broader view. Once detecting the movements, the hunting camera will be triggered instantly in 0.4s without delay. You will never miss any exciting moments even at night. IR flash 36pc 850nm infrared LEDs range 65FT(22m)
* 【IP65 Waterproof & Sturdy】With IP65 waterproof, the sturdy case extremely protects trail camera from rain and dust damage. The camera can work well even in tough environments, such as desert, grassland and tropical rainforest.
* The extremely long battery life of up to 8 months with 8*AA batteries. (Note: 32GB SD card and battery are not included)
Frequently Bought Together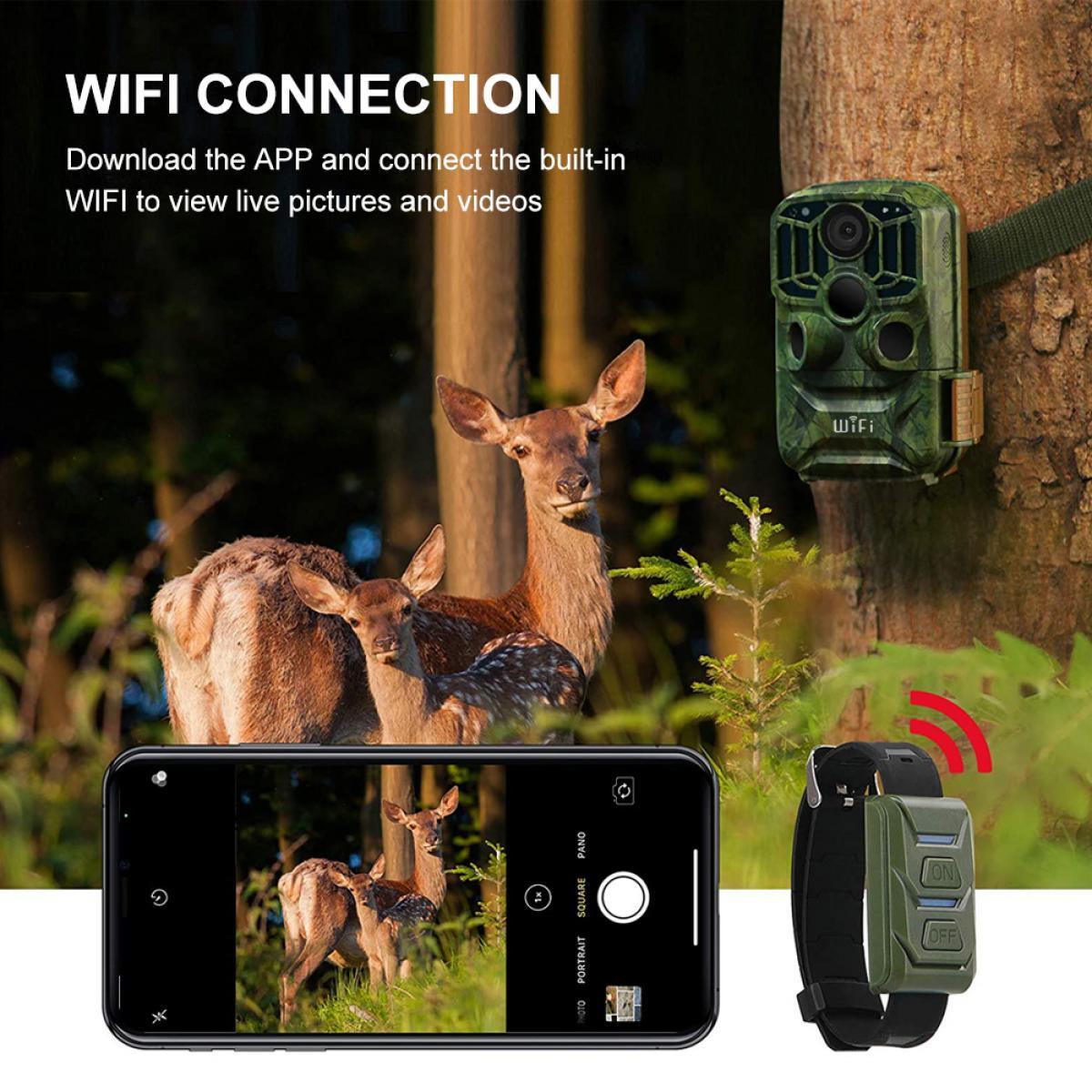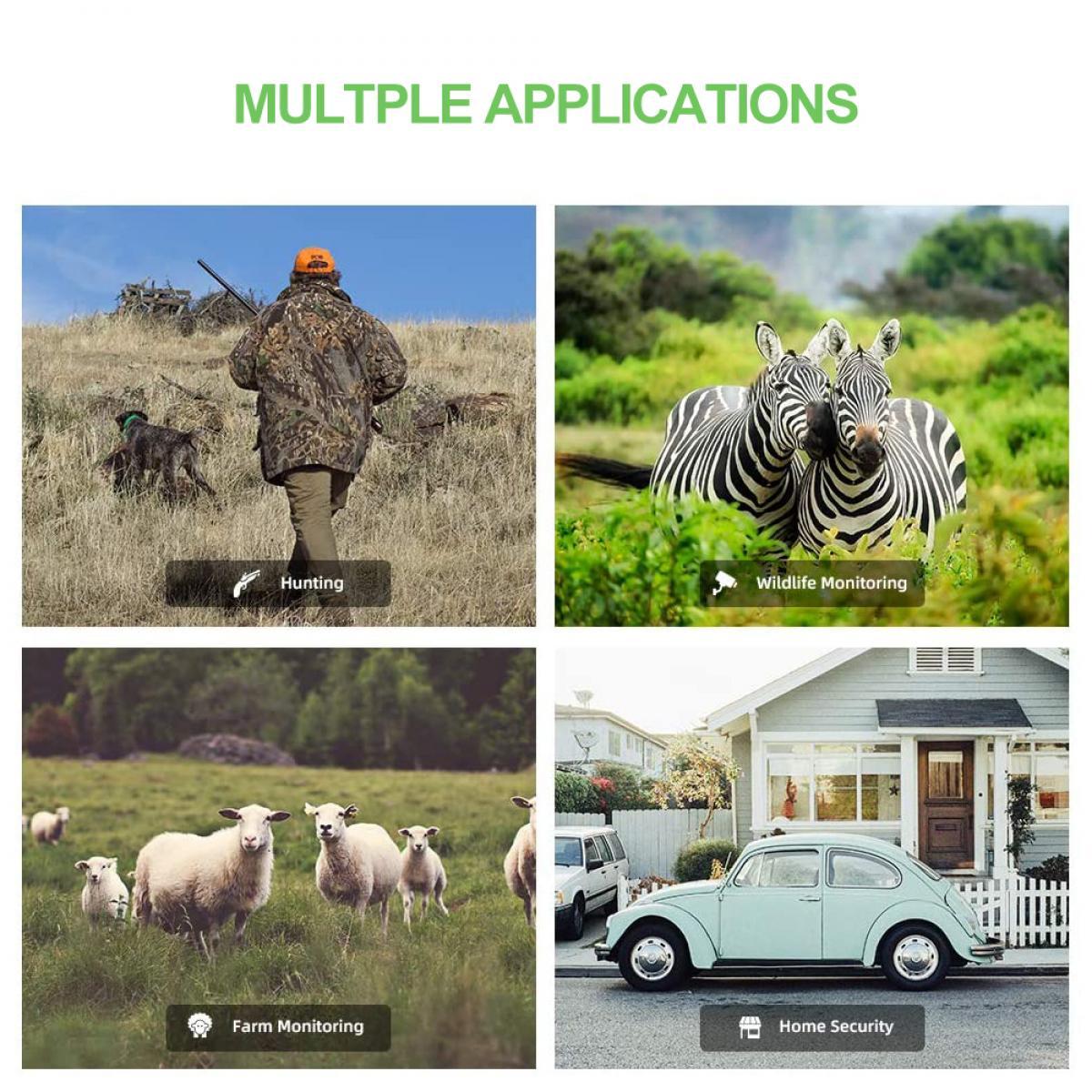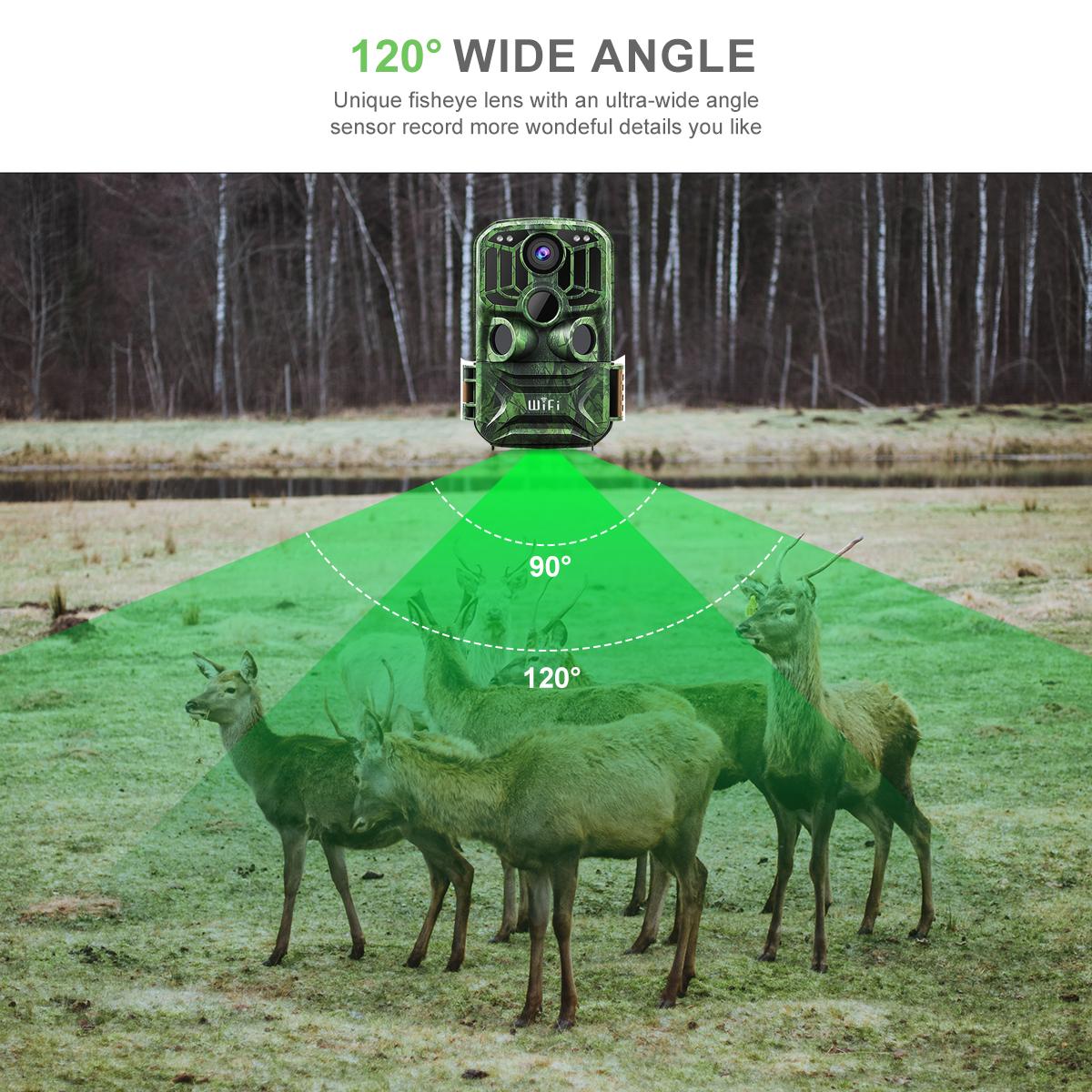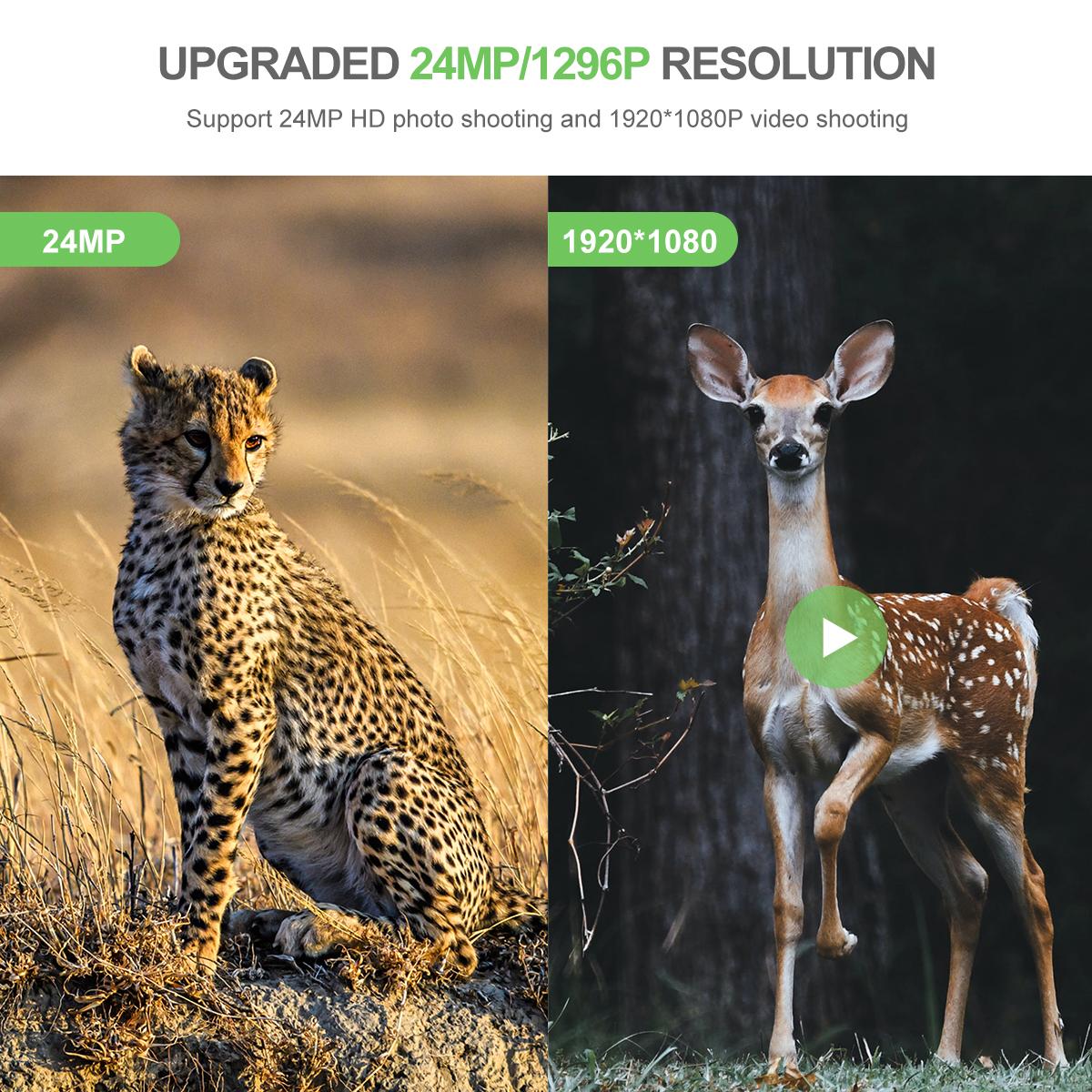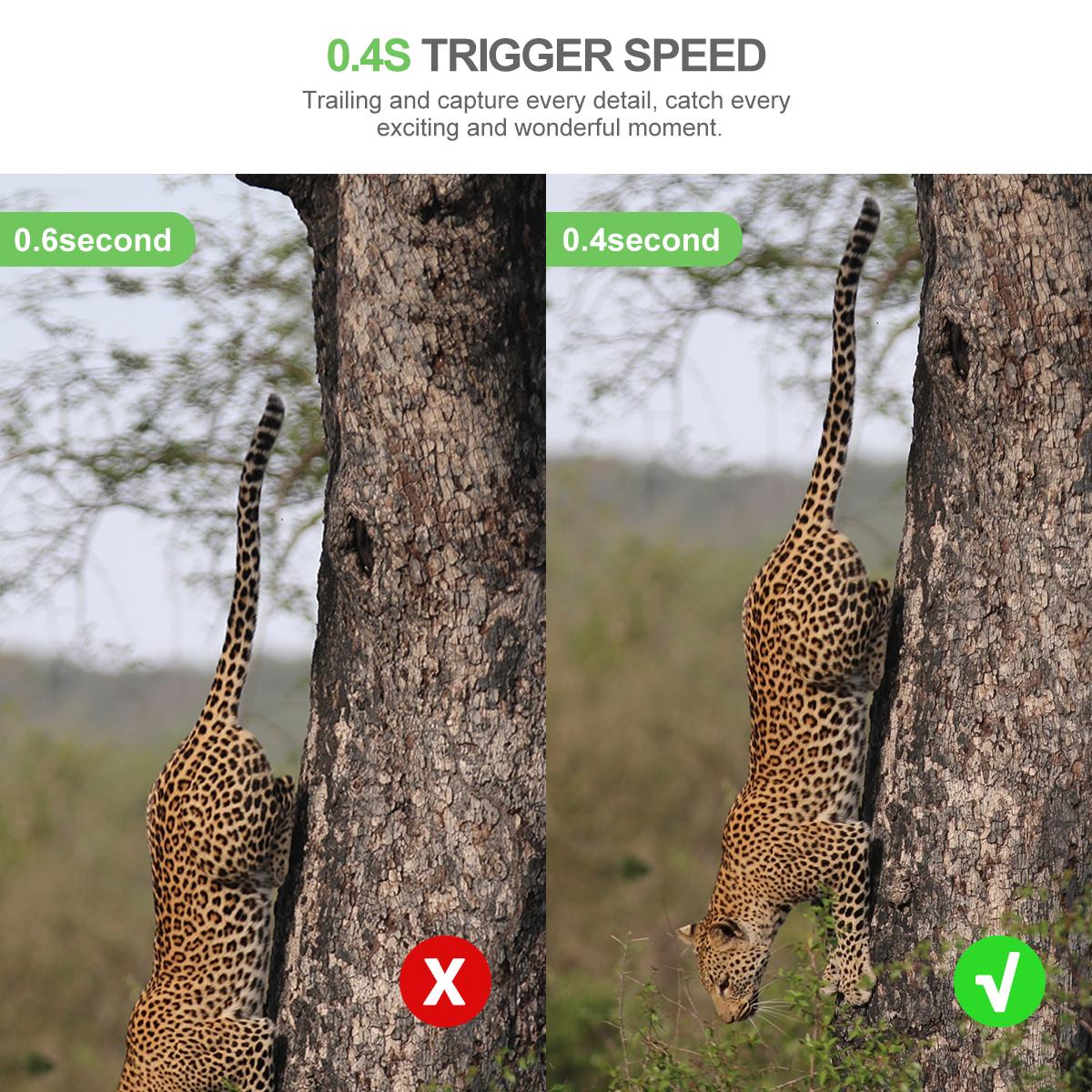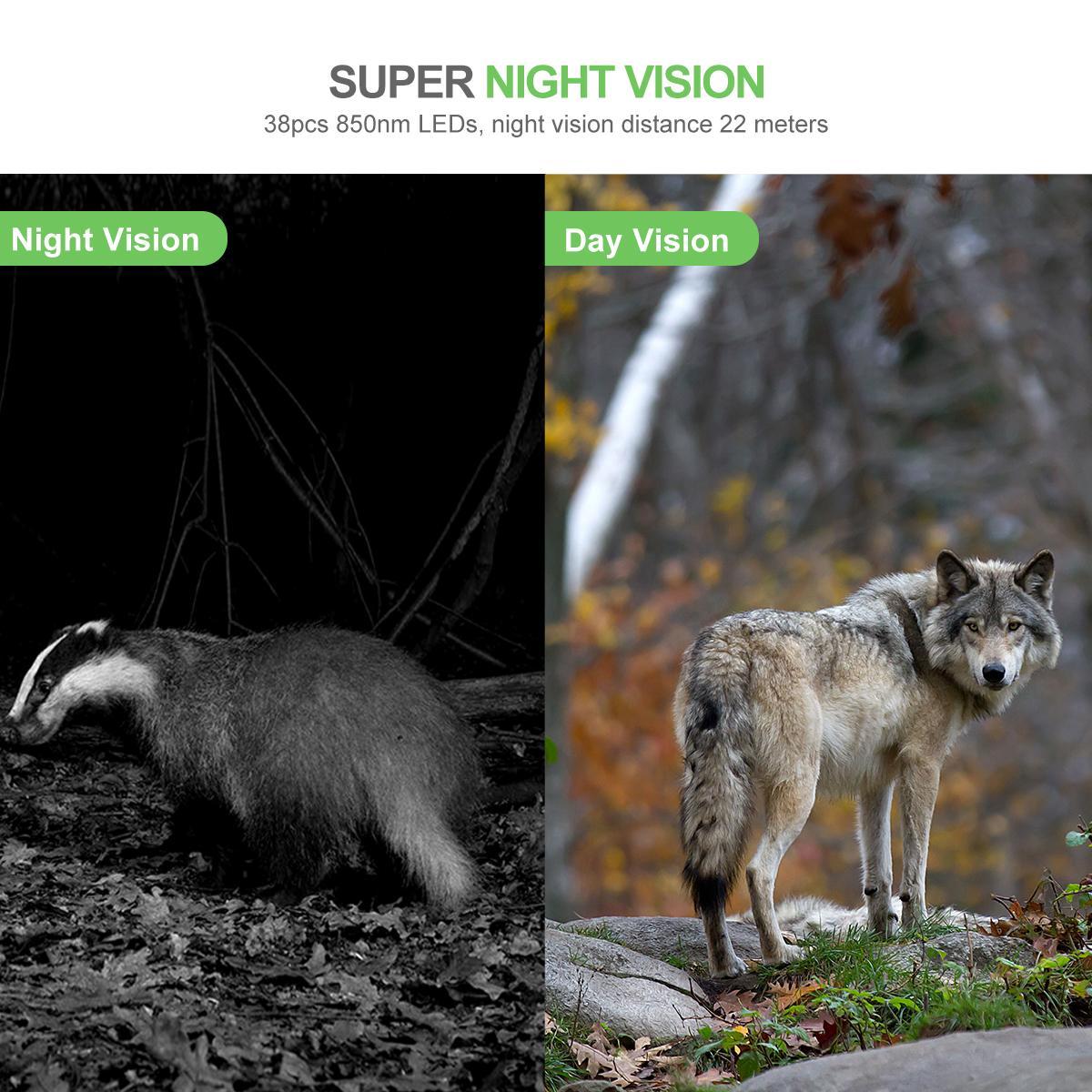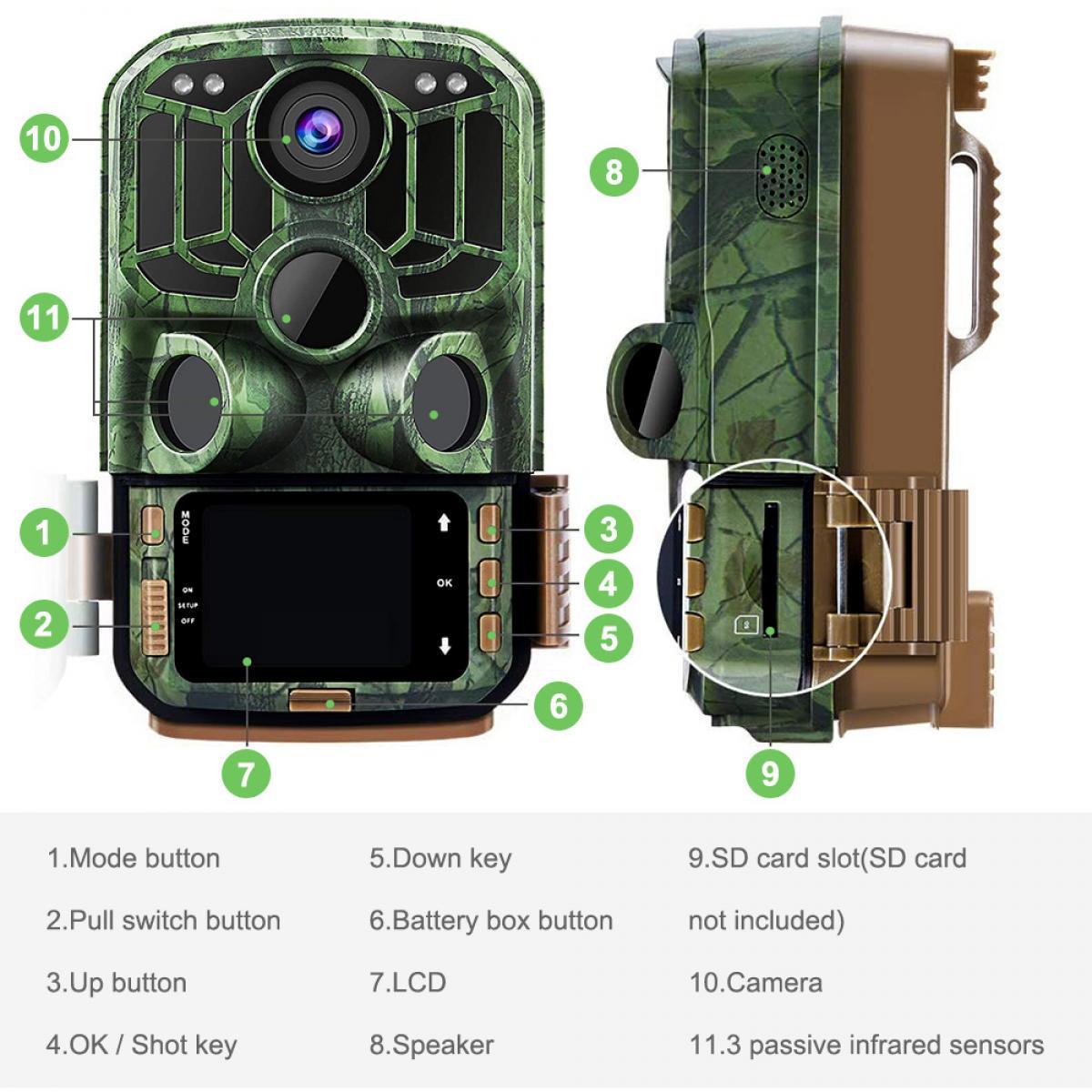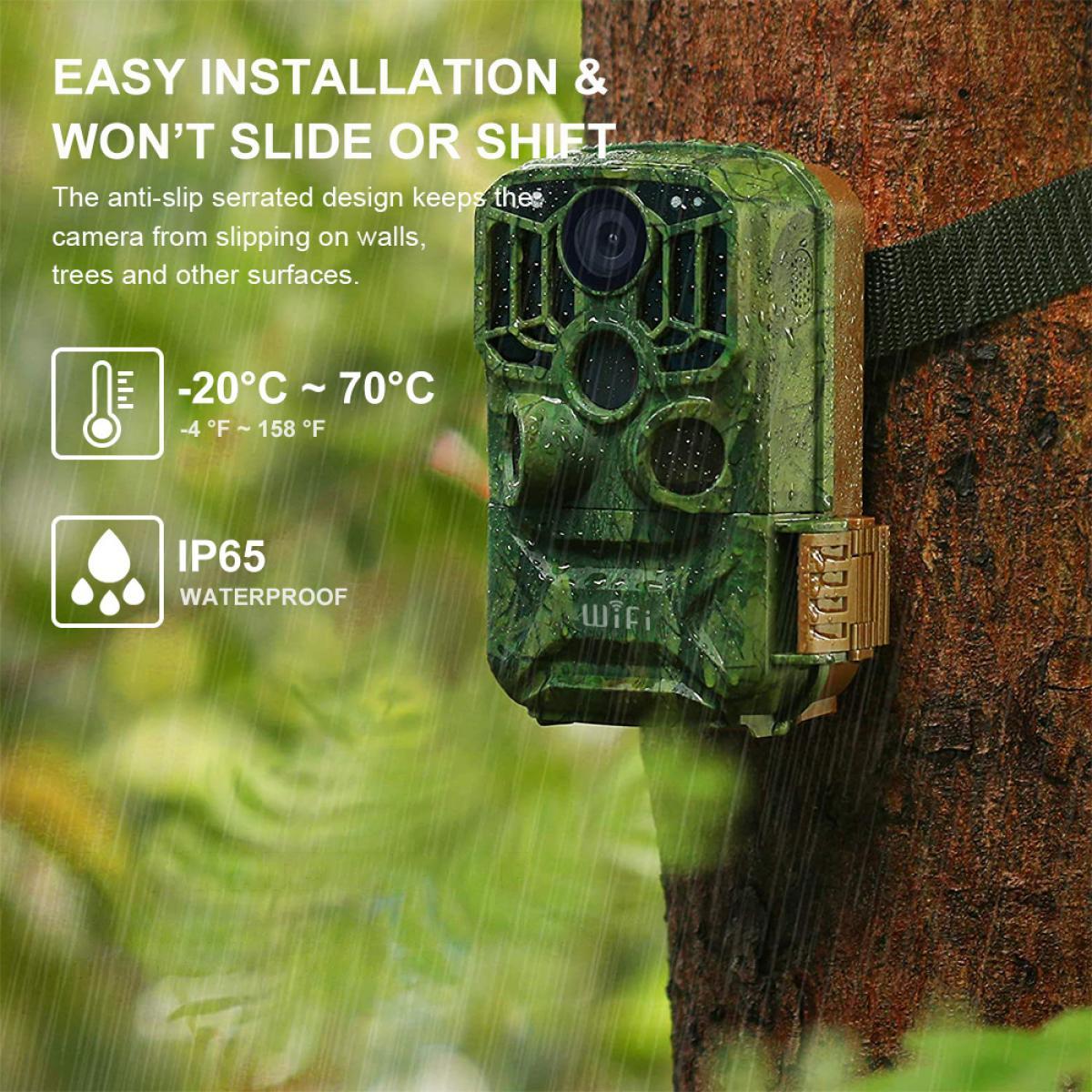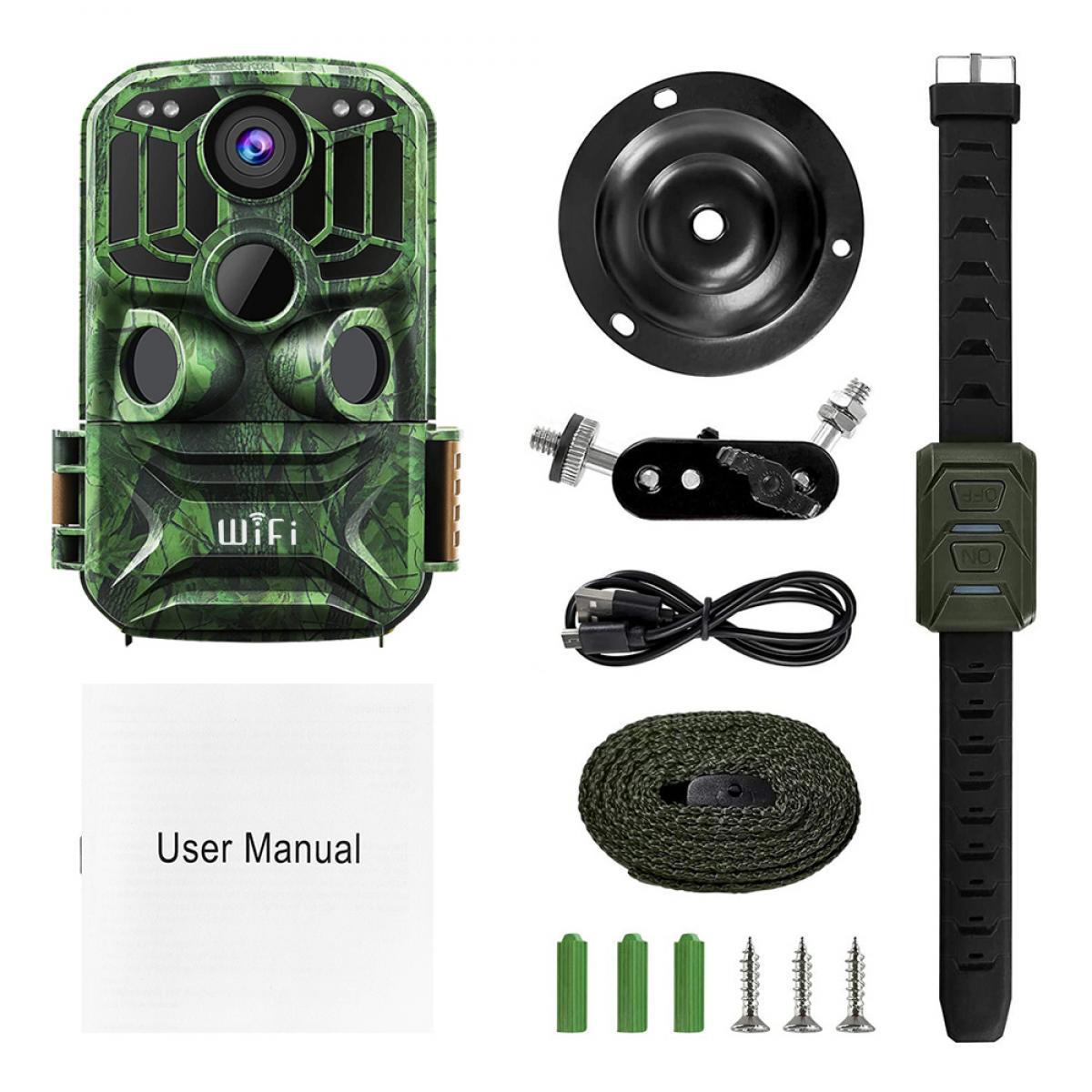 Product specifications:
Photo Resolution: 24MP, 20MP, 16MP, 12MP, 8MP, 5MP, 3 MP
Video Resolution: 1728x1296 30fps, 1920x1080, 1280x720, 640x480
Distance of Night Vision: 65FT(22m)
IR Flash: 36pcs infrared LEDs (850nm)
Screen: 2.0" color TFT LCD
USB Connection: Mini USB
Waterproof: IP65
Available for Android and IOS system
Package List:
Wildlife Camera *1
Installation belt *1
Wall mount *1
USB cable *1
Wireless remote control*1
Manual *1
Rating

174 reviews.

411 reviews.

795 reviews.

412 reviews.

609 reviews.

460 reviews.
Price

$179.99

$104.99

$349.99

$281.99

$249.99

$173.98

$565.99

$417.99

$717.99

$347.96

$230.99

$122.99

Model
KF35.007
KF35.004V4
KF35.003V2
KF35.007V4
KF35.003V4
KF35.019

Max. Storage

32GB
32GB
32GB
32GB
32GB
256GB

Image Resolution

24MP
20MP
36MP
24MP
36MP
30MP

Screen Size

2.0"
2.4"
2.0"
2.0"
2.0"

Video Resolution

1296p
2.7K
2.7K
1296p
2.7K
4K

WIFI+Bluetooth

Wifi
NO
NO
Wifi
NO
√

Amount of infrared lamps

36pcs (850nm)
42pcs (940nm)
44pcs (940nm)
36pcs (850nm)
44pcs (940nm)
44pcs (940nm)

Amount of PIR SENSORS

3pcs
1pcs
1pcs
3pcs
1pcs
3pcs

Detection Range of PIR sensors

120°
120°
120°
120°
120°
120°

Trigger Distance

22m (65ft)
26m (82ft)
20m (65ft)
22m (65ft)
20m (65ft)
22m (65ft)

Trigger Speed

0.4s
0.3s
0.3s
0.4s
0.3s
0.2s

Waterproof IP Rating

IP65
IP66
IP65
IP65
IP65
IP66
New to it
Just got it. Getting it set up. Looks like it works so far! We shall see!
30/03/2021
Very good camera for the money
Great field camera for the price. I run mine with a solar panel and it is great for my needs. I drive my long driveway near (as far away as 60yds) the cameras and connect and download them all. The remote is very helpful. Great buy!
19/03/2021
Great field camera for the price
We have had this product for a few days, and we are loving it, being able to watch the live videos from our phone is a plus, the quality of photos are coming out great
15/03/2021
Would buy again
I purchased this Campark T75 7 months ago. I've used it to check the goings-on in my backyard. Primarily for dogs (2 & 4 legged) but as it happens, I've seen one dog and LOTS of cats. I have it set for nighttime hours only. I have settings set for 24-hour timescale. Maybe I missed this in the instructions, but I had to use both timers to run it overnight. Say, 20:00hrs to 06:00hrs. I had to set the first timer for 20:00 through 23:59 and the second for 00:01 through 06:00. The second oddity, at least in my packaging, there was no instruction for charging the remote control "watch". Not that that's rocket science, after all, there is an included USB-A to mini cable. The remote is handy. I don't have to go outside to check it. It is in my line of vision though. Battery life has been excellent. That being said, my Campark hasn't been tasked with taking lots of pictures and I haven't set it to take video. When I received the Campark I didn't have any fresh batteries on hand. So, I used some partially used ones from Christmas. They lasted 2 months. The replacement set has been in use since and the battery charge scale shows 2 out of 3 green bars. Nice! That reminds me. I've had that battery charged scale disappear a couple of times only to magically reappear.
07/03/2021
Sensitive Motion Detection, Handy Remote
Didn't work at all!
26/02/2021
Trail Camera
Max. Storage
32GB
Image Resolution
24MP
Screen Size
2.0"
Video Resolution
1296p
WIFI+Bluetooth
Wifi
Amount of infrared lamps
36pcs (850nm)
Amount of PIR SENSORS
3pcs
Detection Range of PIR sensors
120°
Trigger Distance
22m (65ft)
Trigger Speed
0.4s
Waterproof IP Rating
IP65