4K 48MP WiFi Bluetooth Trail Camera 120° Detection Angle Starlight Night Vision 0.2s Trigger IP66 Waterproof with 64GB SD Card and 8 Batteries for Wildlife Monitoring
Brand:

KENTFAITH

New Arrival 2023. K&F Concept 4K 48MP WiFi Bluetooth Trail Camera offers clear video and image for wildlife observation. It can connect to your phone through the app via WiFi/Bluetooth.

KF35.134

SKU:

KF35.134

106.99

https://www.kentfaith.com/KF35.134_4k-hunting-camera-32mp-wifi-bluetooth-game-camera-120-detection-angle-starlight-night-vision-0-2s-trigger-ip66-waterproof-with-u3-64gb-sd-card-and-8-batteries-for-wildlife-monitoring-bark-colour
Description
* * [Ultra HD 48MP images and 4K Ultra HD video] The hunting camera with HD image sensor, JL3375 chip and 4-layer premium glass wide-angle lens supports 48MP images and 4K HD shooting, so you can get clearer, more vivid details about wildlife, day or night. With a built-in 2.4" high-saturation LCD screen, you can enjoy the world of wildlife in vivid detail. (Note: Video format is AVI; picture format is JPG.)
* [WiFi Bluetooth connectivity and easy file sharing] The camera has a WiFi and Bluetooth module so you can view the camera's content directly on the mobile app (TrailCamer Wifi) and download it to your phone without removing the trail camera. You can also easily adjust camera settings, live previews and more from your phone. (Note: WiFi is a hotspot for hunting cameras, not home WiFi, and connection is limited to 65 feet)
* [High sensitivity sensor and 0.2s trigger time] Built-in high sensitivity PIR sensor with a detection range of up to 120 degrees and a range of 65ft/20m; when motion is detected, this tracking camera can capture wildlife in as little as 0.2 seconds.
* [Rugged and angle-adjustable] IP66 waterproof, dustproof and drop-proof housing, withstands harsh working environments such as desert or tropical rainforests at temperatures from -20°C to 60°C/-4°F to 140°F; comes with a high-end angle-adjustable bracket that gives the camera a 45° tilt angle and a more secure mounting; comes with a U3 64G SD card and 8 alkaline batteries for immediate use
* The [revolutionary Starlight Night Vision] is designed with astronomical grade optics and a unique hunting camera that opens up the UHD lens during the day and automatically switches to image noise reduction mode at night for clearer and more exquisite images. Equipped with 34 940nm glow-free LEDs, it allows you to record incredible video and photos without disturbing or scaring your hunting targets.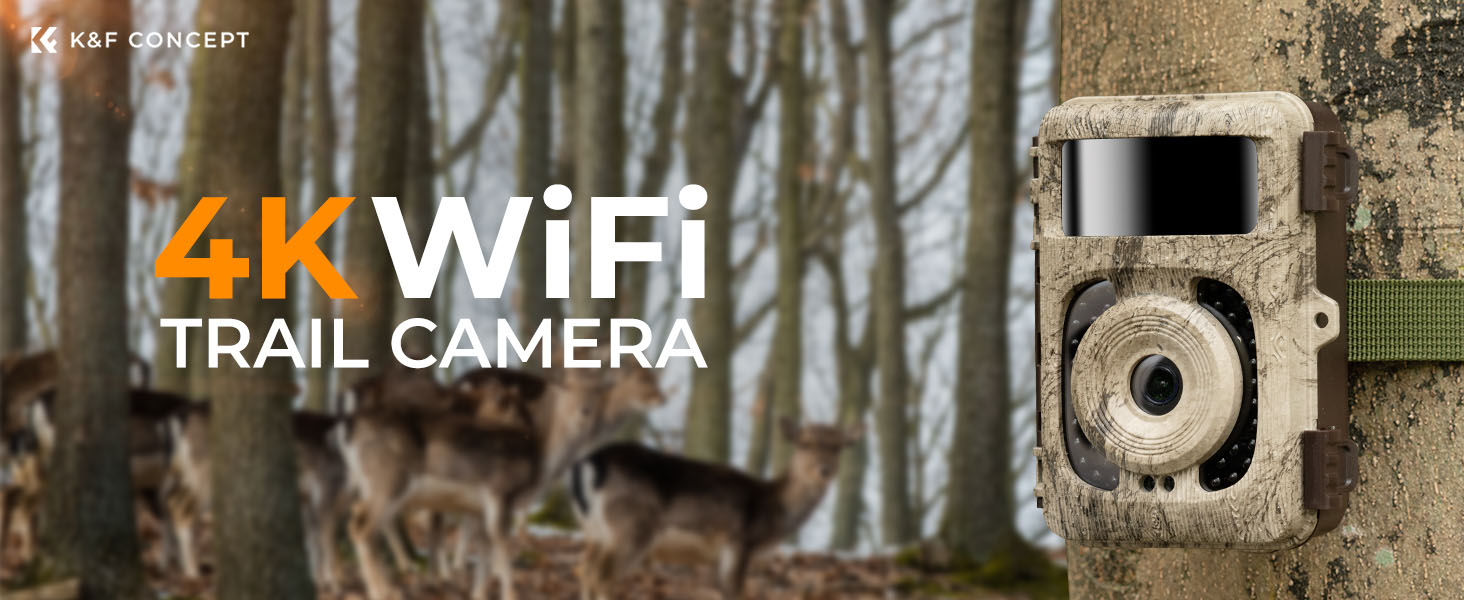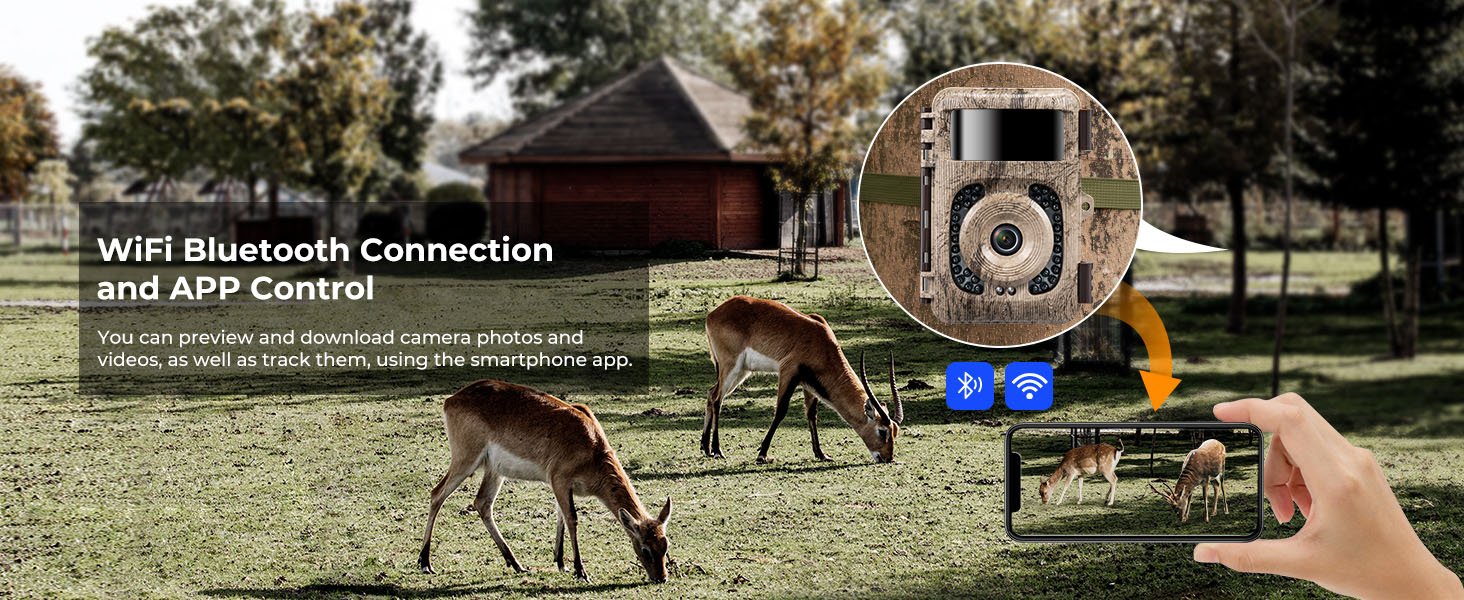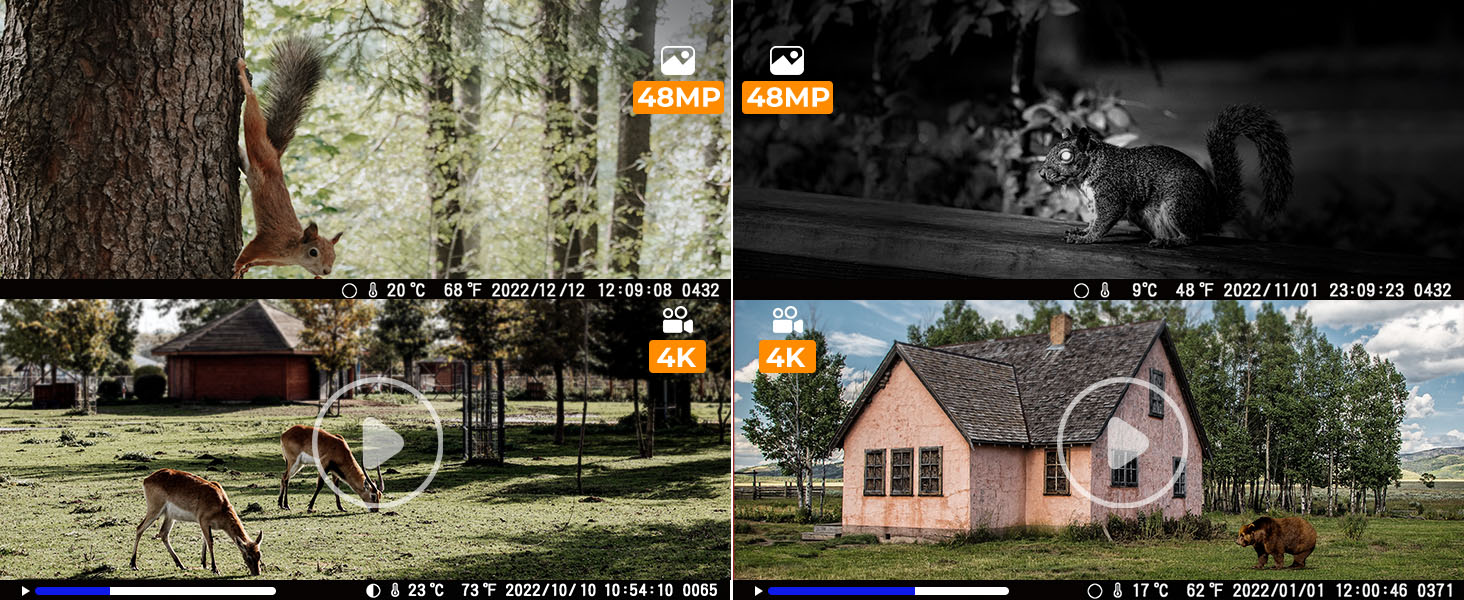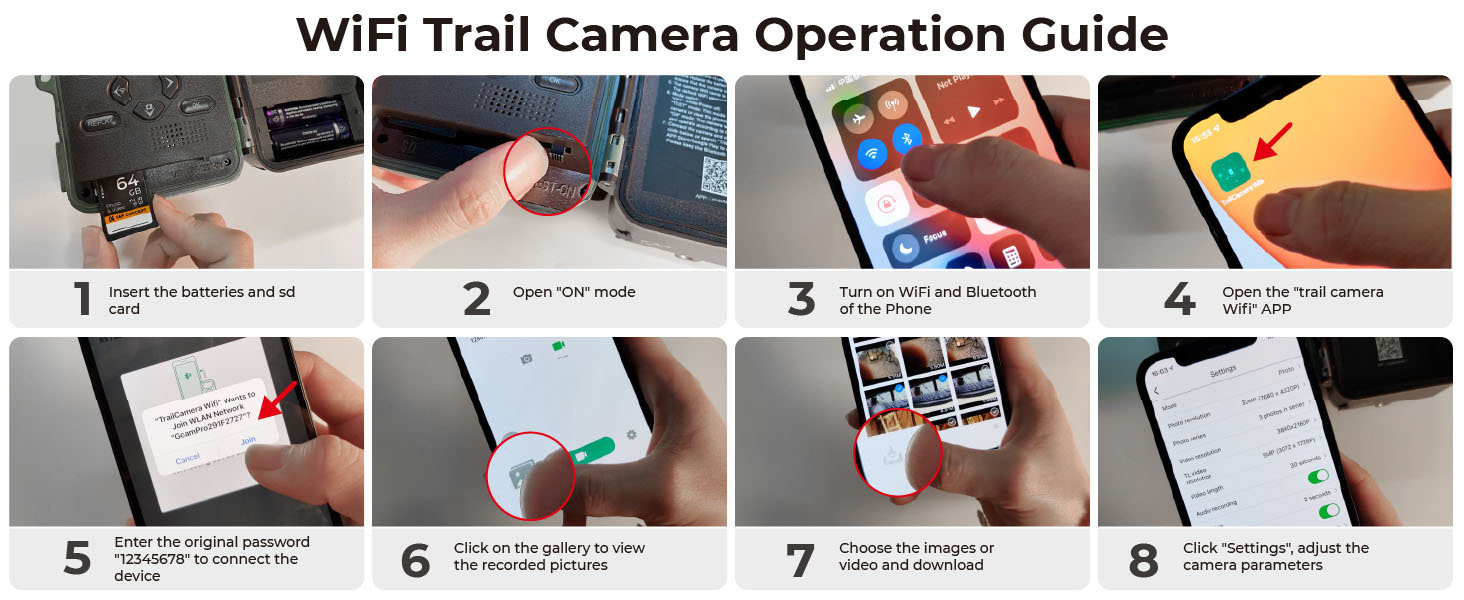 Rating

20 reviews.

31 reviews.

56 reviews.
Price

$162.99

$106.99

$179.99

$131.99

$119.99

$55.99

Model
KF35.134
KF35.138US
KF35.035

Max. Storage

512GB
512GB
256GB

Image Resolution

48MP
4MP
20MP

Screen Size

2.4"
No Screen
2.0"

Video Resolution

4K/30fps
2.7K/30fps
1080P/30fps

WIFI+Bluetooth

WiFi
4G
NO

Amount of infrared lamps

34pcs (940nm)
2pcs (940nm)
2pcs (940nm)

Detection Range of PIR sensors

120°
90°
120°

Trigger Distance

20m/65ft (night) 24m/80ft (day)
20m/65ft (night) 24m/80ft (day)
20m/65ft (night) 24m/80ft (day)

Trigger Speed

0.2s
0.2s
0.2s

Waterproof IP Rating

IP66
IP66
IP66

Power Supply Method

Solar/internal battery

Built-in Battery Capacity

7800mh

Storage

Micro SD (up to 64G), cloud storage

Pan Tilt

120° 1 induction

Motion Detection

Infrared thermal imaging cameras

Motion Detection Range

15m/49.2ft

Waterproof IP Rating

IP66

Night Vision Range

15m/49.2ft

Alarm Method

×

Two-way Talk

√

Connection Method

4G LTE
All Reviews
Image

All Star

5 Star

4 Star

3 Star

2 Star

1 Star
Good value
good daylight videos, night quality is OK and simple to set up , after sales very helpful.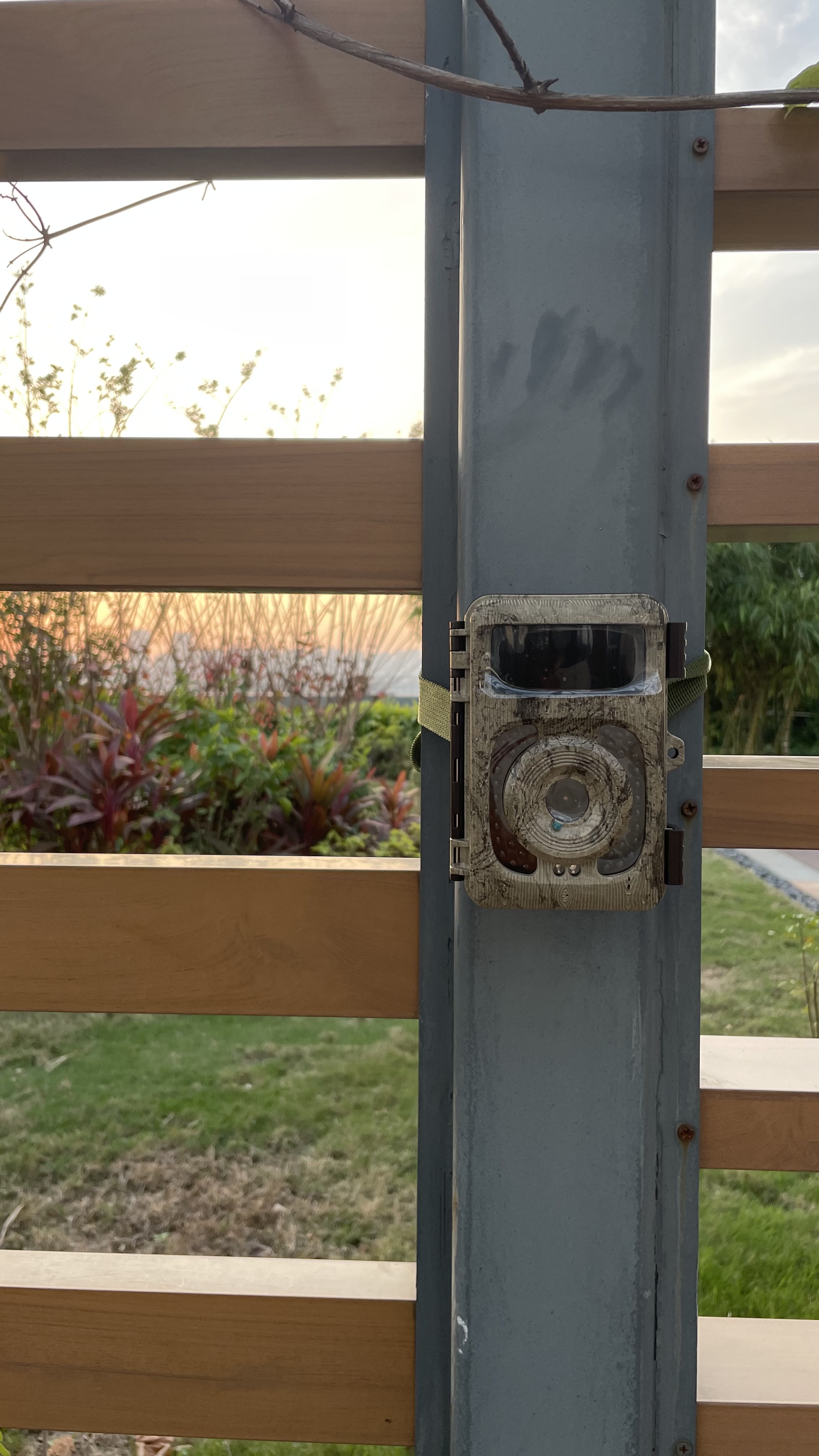 22/12/2022
Love this Camera , great to see what is in garden at night
Cant find any faults , very easy to use and change settings
19/12/2022
I've been in need of a camera like this for a long time
I've been in need of a camera like this for a long time. Animals have been getting into my trash lately so I got this camera to figure out what critters are causing me trouble! The camera itself takes 8 AA batteries. Out of the box the camera works great, the manual lays out how to work it and set up the different modes. I got an 8 gb card to hold the files, which are easy to download onto my computer. And the only thing i dont like is its colour/patteran as it doesnt camaflage very well with trees and its not no glows aswell .The night vision mode captures high resolution pictures (it was easy to see the raccoons and deer getting into my trash)! I set up some cages and relocated the racoons and the deer no longer come around so I say the camera has done its job. And for the PRice your paying you cant really go wrong.
15/12/2022
Photo and video quality shape and very clear
A little complicated to set but once you get the hang of it this is an awesome bit of kit it's very sensitive and is pretty much stealth to humans as well as animals ..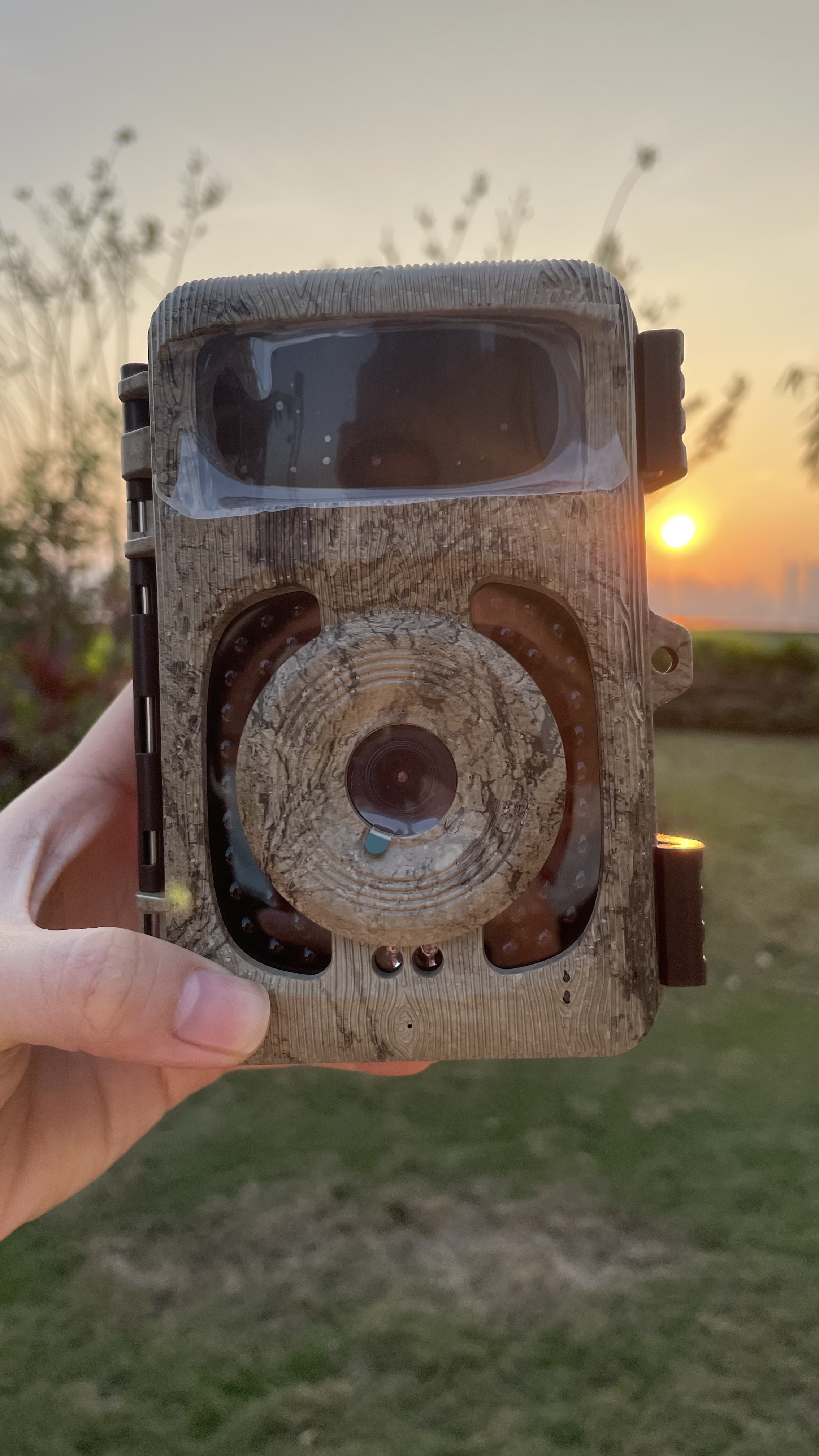 12/12/2022
A good bit of kit on test
I have only recently recieved this camera, It worked realy well on test. Picture quality is realy good I put it out in the wild to observe my bait station for 4 days so the proof will be in 4 days time
12/12/2022
Camera for garden wildlife
We bought this camera from the reviews and so far so good no problems with it .
12/12/2022
Brilliant
Excellent photos and videos, even at night. Best feature is ability to set PIR delay to zero. Have tried 6 different trail cameras now but with all the others delay can only be set to 5 or 10 seconds so most of the fast moving wildlife we get in our garden is lost, they have passes out of view by the time the camera is activated!
Good battery life plus ability to use external mains PSU or solar battery pack is very useful.
Overall for the price the best trail camera I have found.
08/12/2022
Effective and easy to use wildlife camera
Great camera, clear instructions and easy to set up using four or eight batteries. You can chose picture quality and whether or not to take video. I've chosen a lower quality to save battery life but am very happy with the results. It seems we have a few cats passing through who I never see in the daytime! I thoroughly recommend this camera for garden use.
05/12/2022
Easy to use.
Easy to use.
02/12/2022
There are no faqs for this product.
Video Shot by K&F Concept 4K 48MP WiFi Bluetooth Trail Camera
Trail Camera
Max. Storage
512GB
Image Resolution
48MP
Screen Size
2.4"
Video Resolution
4K/30fps
WIFI+Bluetooth
WiFi
Amount of infrared lamps
34pcs (940nm)
Amount of PIR SENSORS
1pcs
Detection Range of PIR sensors
120°
Trigger Distance
20m/65ft (night) 24m/80ft (day)
Trigger Speed
0.2s
Waterproof IP Rating
IP66
No Glow Night Vision
Yes