SJCAM SJ10X Gyro Remote Action Camera Supersmooth Novatek 96683 Chipset + 4K / 24FPS WiFi DV Sports Camera
Free shipping to eligible country
Brand:

K&F Concept

SJCAM SJ10X Gyro Remote Action Camera Supersmooth Novatek 96683 Chipset + 4K / 24FPS WiFi DV Sports Camera

GW01.0155

Availability:

In Stock

119.99

https://www.kentfaith.com/GW01.0155_sjcam-sj10x-gyro-remote-action-camera-supersmooth-novatek-96683-chipset-4k-24fps-wifi-dv-sports-camera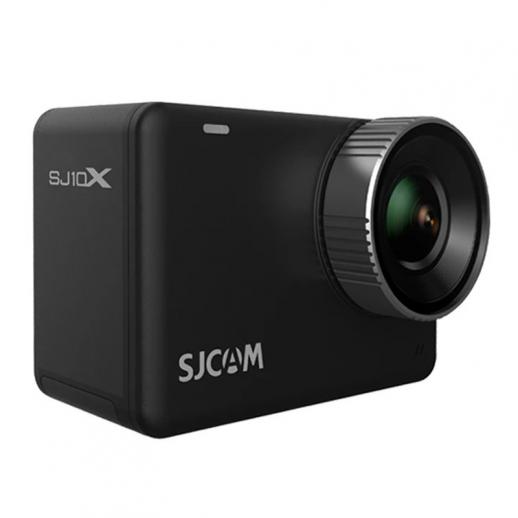 SJCAM SJ10X Gyro Remote Action Camera Supersmooth Novatek 96683 Chipset + 4K / 24FPS WiFi DV Sports Camera
Features
• UPGRADE SERIES OF SJCAM SJ10: Featuring 4K24fps, 2K30fps, 1080p60fps, 720p240fps video resolution, SJCAM SJ10X action camera enables you to take incredible ultra HD videos, clearly recording the beauty and wonders in life.
• 10m Waterproof, -20℃ Temperature Resistant Sporting a watertight seal and a hydrophobic coating on the back touchscreen, SJCAM SJ10X is waterproof at depths of up to 10 meters, making it the perfect underwater companion. Versatile batteries perform well even in extremely cold environments with temperatures as low as -20℃.
• SUPERB IMAGE STABLIZATION: Built-in Advanced Electronic Image Stabilization, your SJCAM SJ10X action camera predicts your movements and corrects for camera shake to deliver insanely smooth footage.
• LONG BATTERY LIFE: SJCAM SJ10X action camera comes with rechargeable 1300mAh batteries which support video recording up to 150 minutes.
• What you get: SJCAM SJ10X Action camera, Camera Frame, 2X3M Flat Adhesive sticker, Curved Adhesive Mount, Base mount, Locking Screw, USB-C Cable, Sticker, Instructions.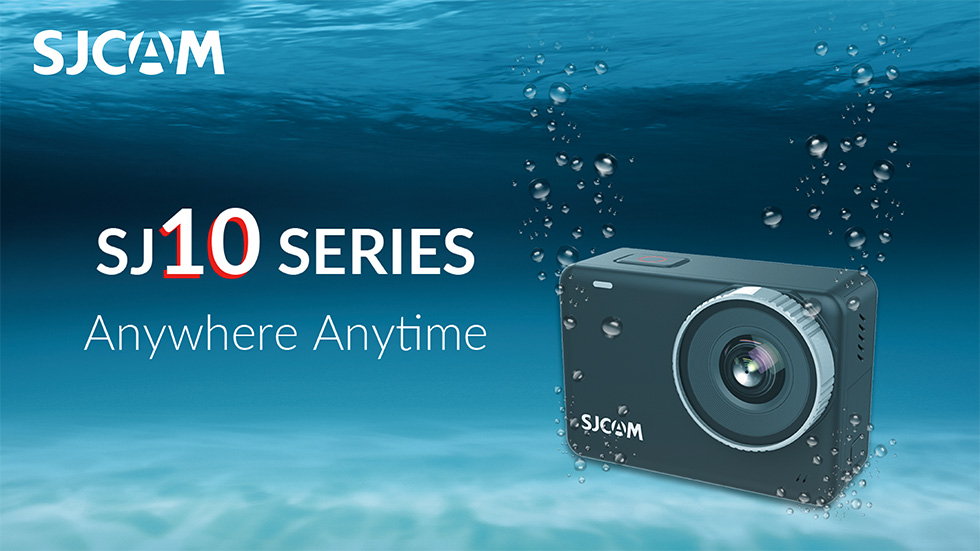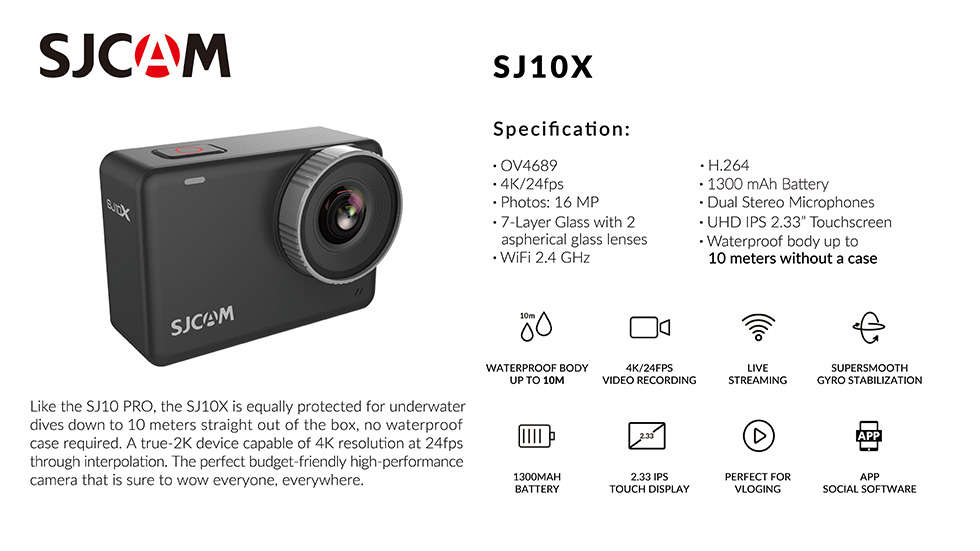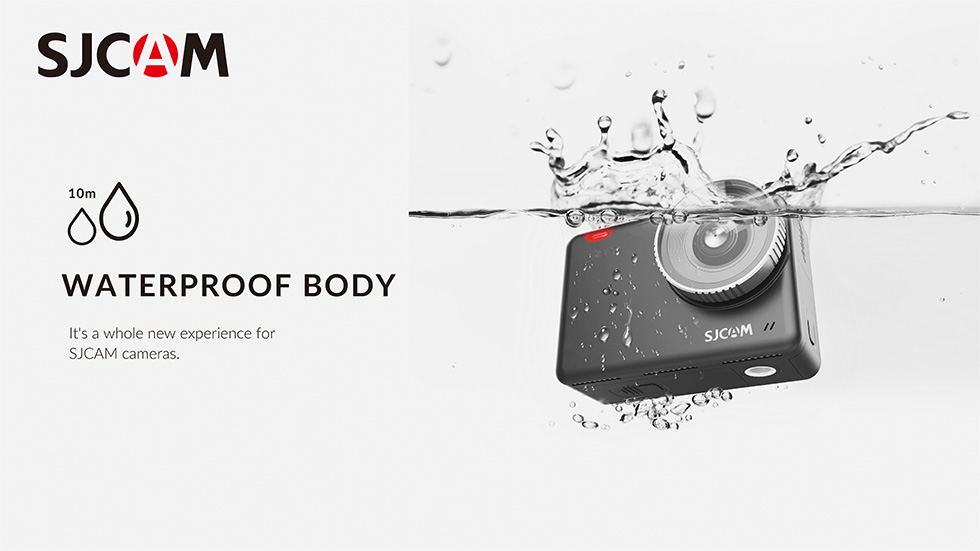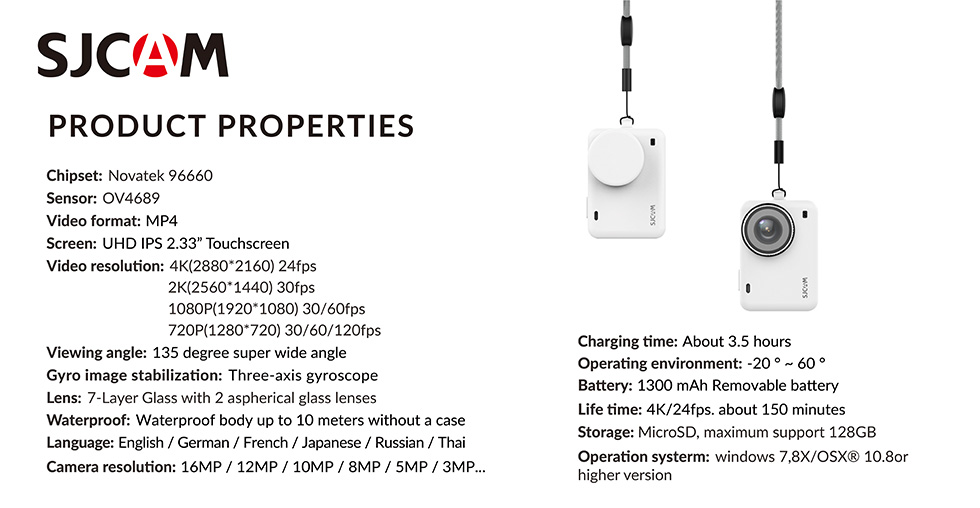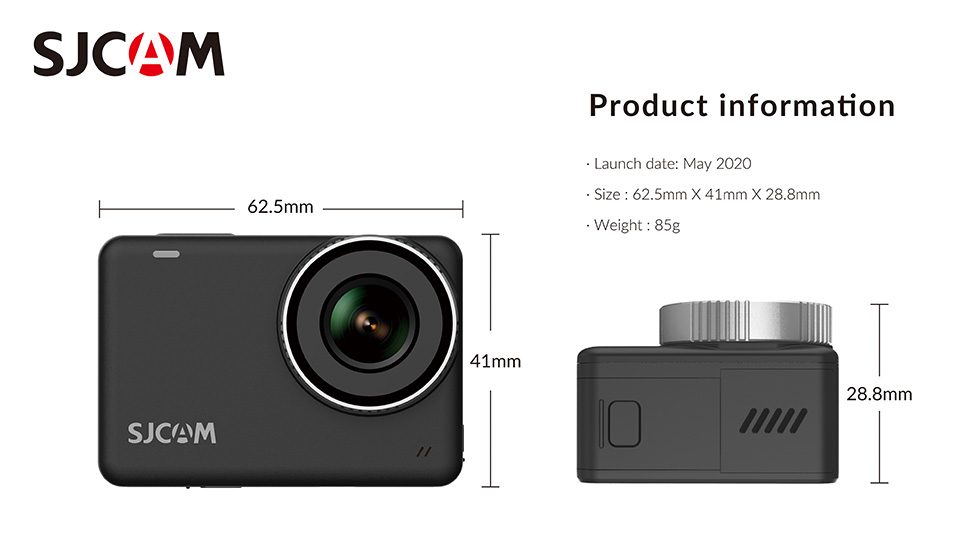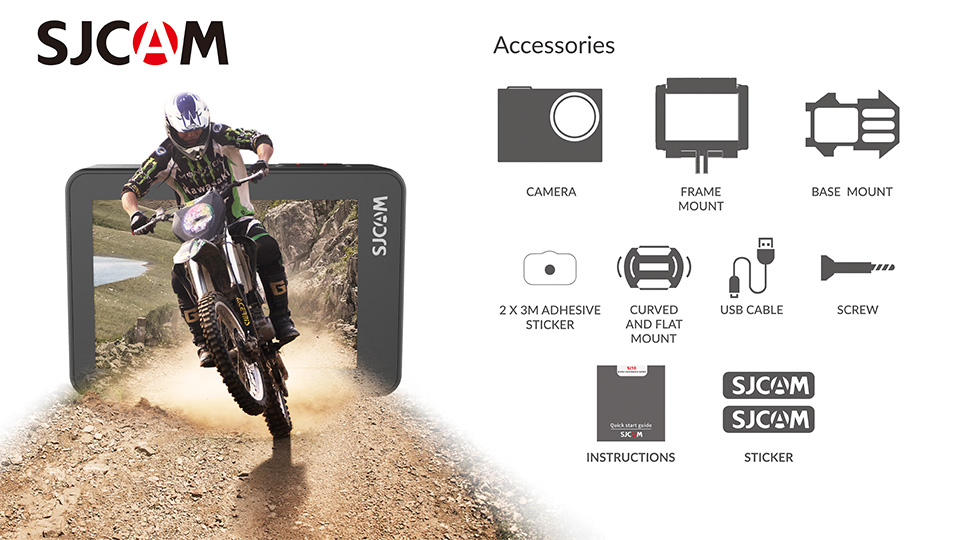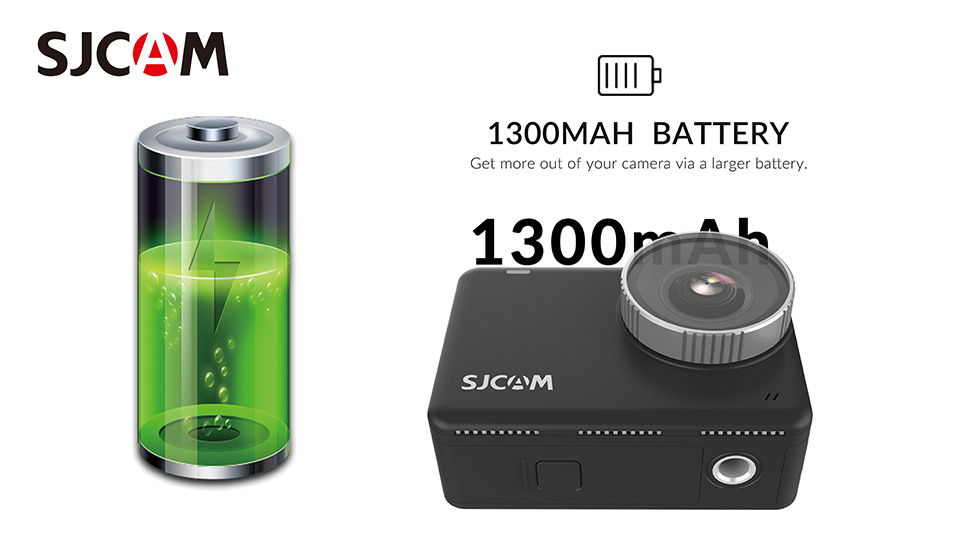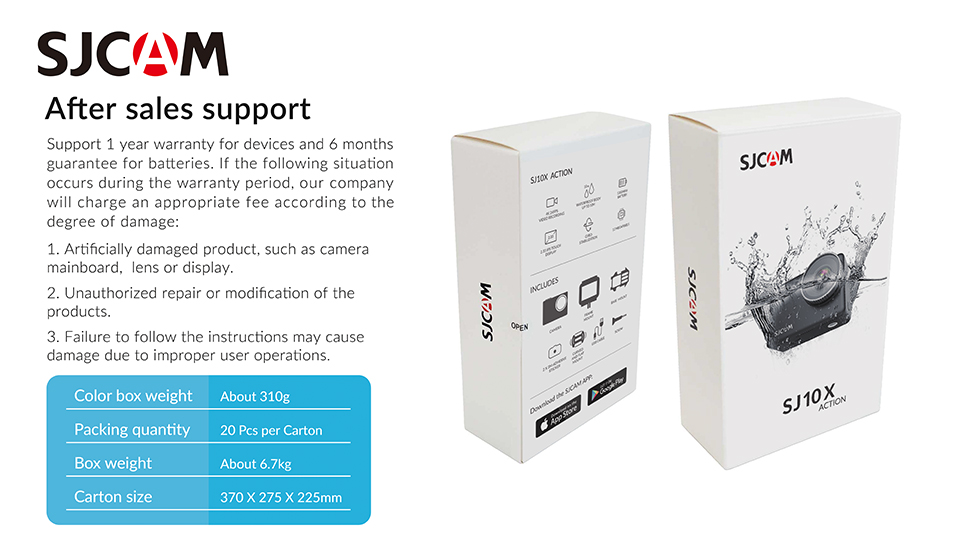 Great camera for the price.
I like this camera! You're basically getting a Go Pro-like camera at about 1/3 the price. Probably some differences but I couldn't say what. The sound and video quality are great, although it doesn't do well in real low light settings, but that's not what I get a sports action camera for anyway. It comes with an assortment of fittings to mount it on a flat surface, or strap it around a roll bar on a UTV, etc. No selfie stick, tripod, or chest harness, but the included adapters let you easily mount to any of those, using either its built-in tripod mount or the waterproof case's mount. It mounted to my chest harness that I use for mountain biking without any additional hardware, and there's also a handlebar mount included. Battery life seems to be around one hour, perhaps not as long as more expensive cameras, but it comes with two batteries and charges easily through its USB port, which also allows easy transfer of videos/photos to your computer without additional software. The remote control wrist band is a nice accessory that lets you start/stop video recording, or take a still photo, without having to use the camera's shutter button. I have yet to try the wifi to my phone and the associated phone app but that sounds like a cool way to live stream video. Similarly, I have yet to use the included weatherproof case underwater but it's also nice to use in other harsh environments like sand and dust. Even without the weatherproof case, they say the camera is water resistant (haven't tested that yet!) It's nice having the front screen for selfies. The rear screen's touch sensitivity is quite responsive and the menu system is easy to navigate, giving you many options for video and photo setup. Some reviewers complain the image stabilization isn't as good as other cameras but I don't see that as a deficiency. I want my action videos to show action and SOME movement, not be completely steady as if they were shot from a drone. That said, I find it completely adequate. Given the price, and the discount coupon I was able to use, and the quality of the camera and its features, I'd have to give it five stars.
Amazing product
Very good product, great image quality, good value for money.
Worth for the price you pay.
For the price, you pay the build quality and the features it offers is impressive. Compared to any other action cameras in the market, this one is the best I've seen.For a beginner who wants to start vlogging, recording videos of some adventure activities including underwater this camera is your go-to. This comes with a lot of accessories which include a bike mount, helmet mount. The camera it self has the capability to screw in a tripod
I will not buy this brand again.
First camera had no plastic peel off on the lens. There was a blemish below the lens I couldn't wipe off and the water proof case had a big scratch in the inside lens part. Returned for a replacement. 2nd camera had the plastic peel off. Soon as I peeled it off I saw whole lens covered in scratches. Getting a refund. Dunno if it's the seller shiqiang00012 or just campark. I dont believe they were new. I will not buy this brand again. The camera seemed to work fine.
Good company to do business with, very responsive to questions or problems.
I like the picture quality and quality image stabilization. I had some difficulty turning some features on, but customer service is very responsive and lets you know you're not alone. Happy with the camera and the company that sells it.