K&F TL2023 Lightweight DSLR Camera Aluminum Tripod
Free shipping to eligible country
Brand:

K&F Concept

K&F TL2023 Lightweight DSLR Camera Aluminum Tripod, 20mm tube diameter,load capacity can reach 6.61lbs (3kg)

KF09.012

SKU:

KF09.012

29.99

https://www.kentfaith.com/KF09.012_quot-tl2023-lightweight-dslr-camera-aluminum-tripod-bargain-sale-black-tripod-quot
Buy $100+ Save $10, Buy $200+ Save $25
Description
• 20mm tube diameter,load capacity can reach 6.61lbs (3kg)
• Height from 24.41 inch to 25.72 inch
• Foldable, easy attachment ,1.43kg,convenient to take
• Easy attachment,Plastic Buckle,fast to contract
• 3-way ball head with ABS material
Frequently Bought Together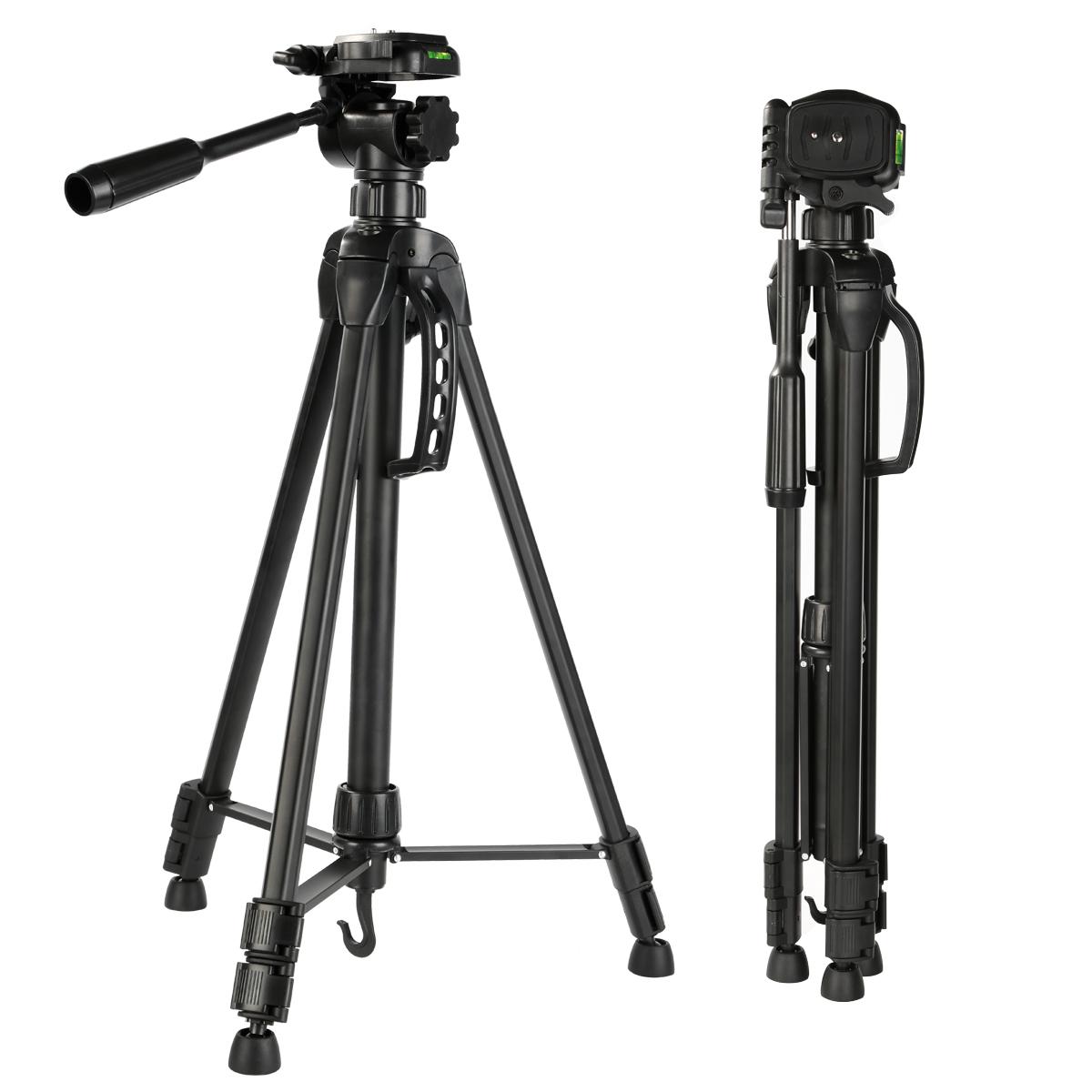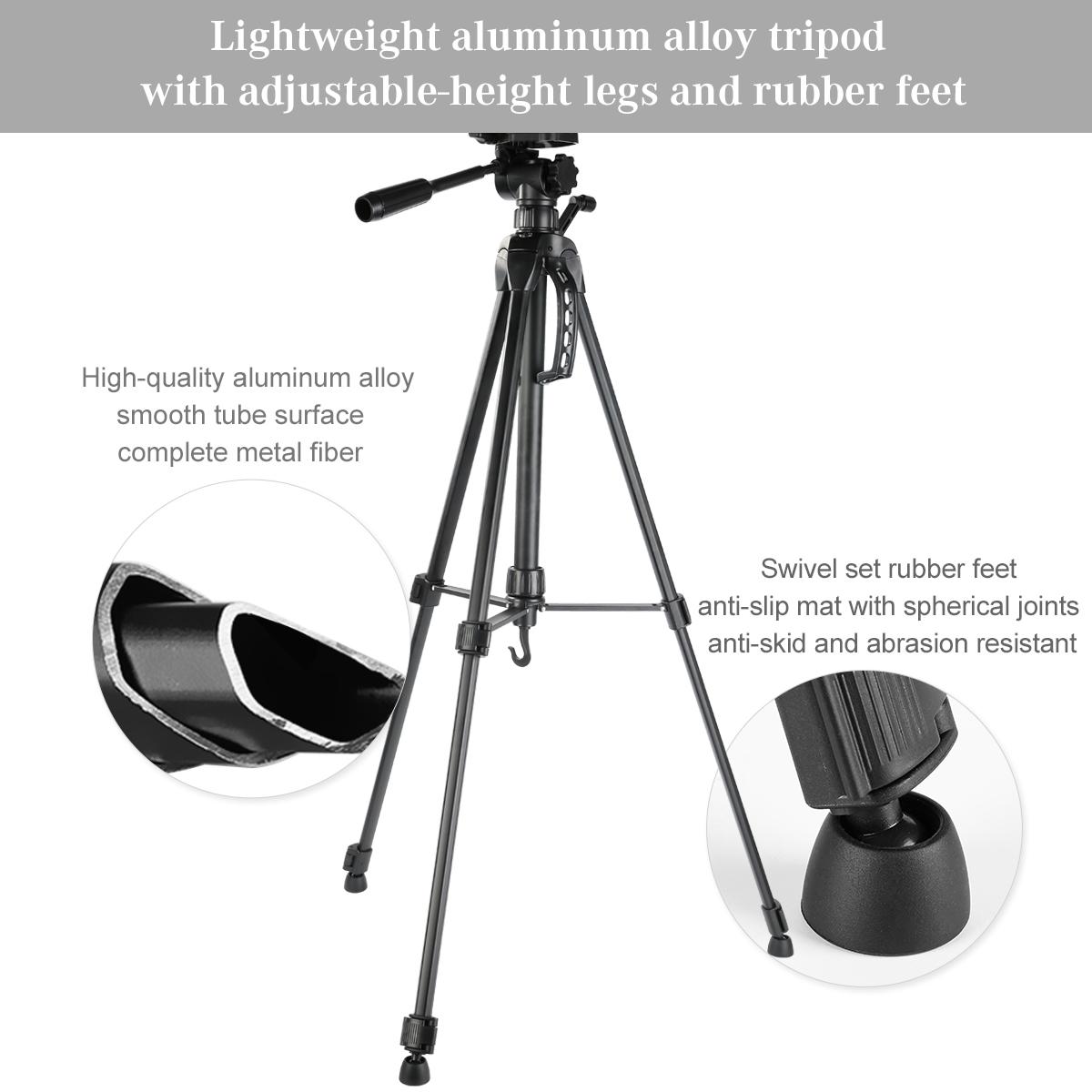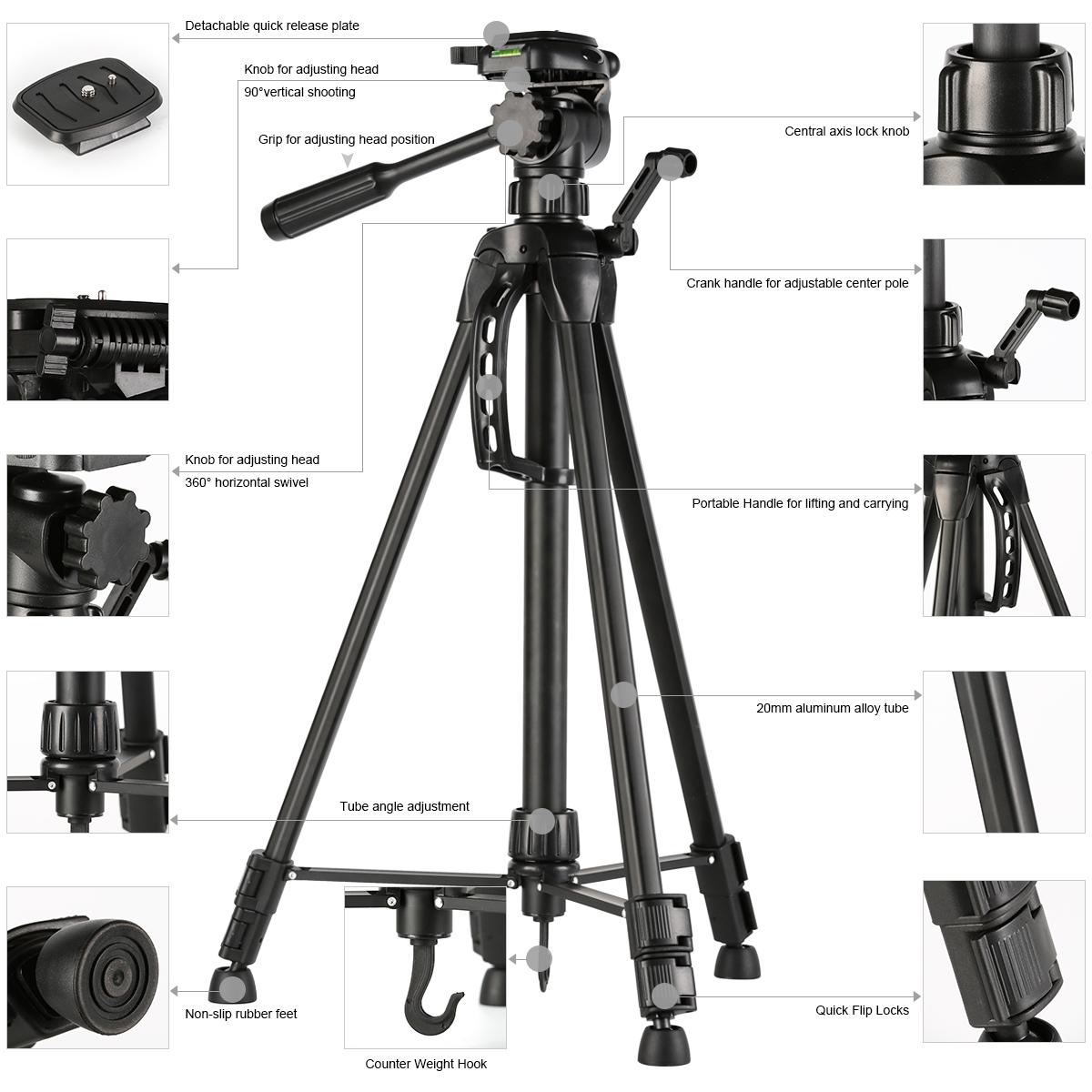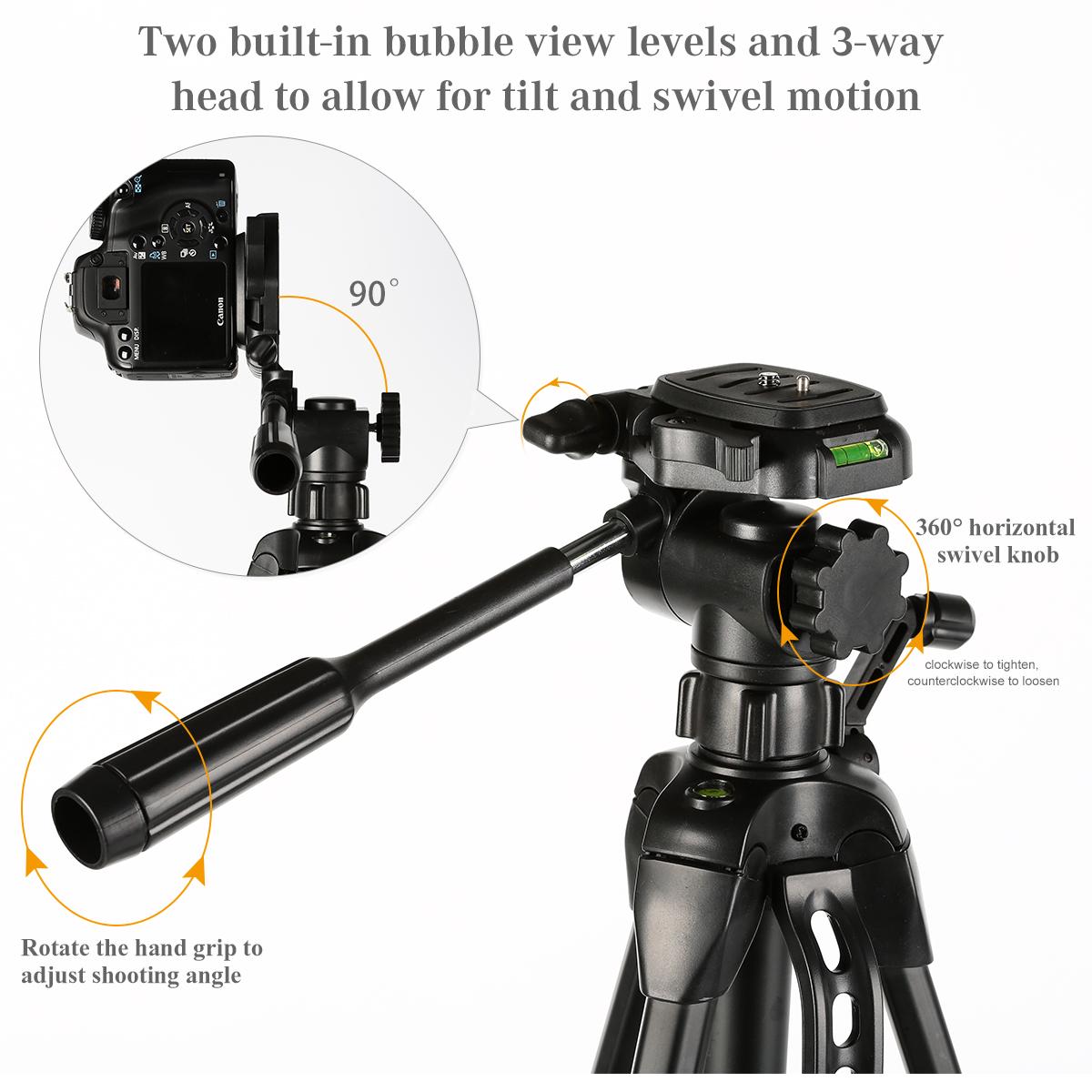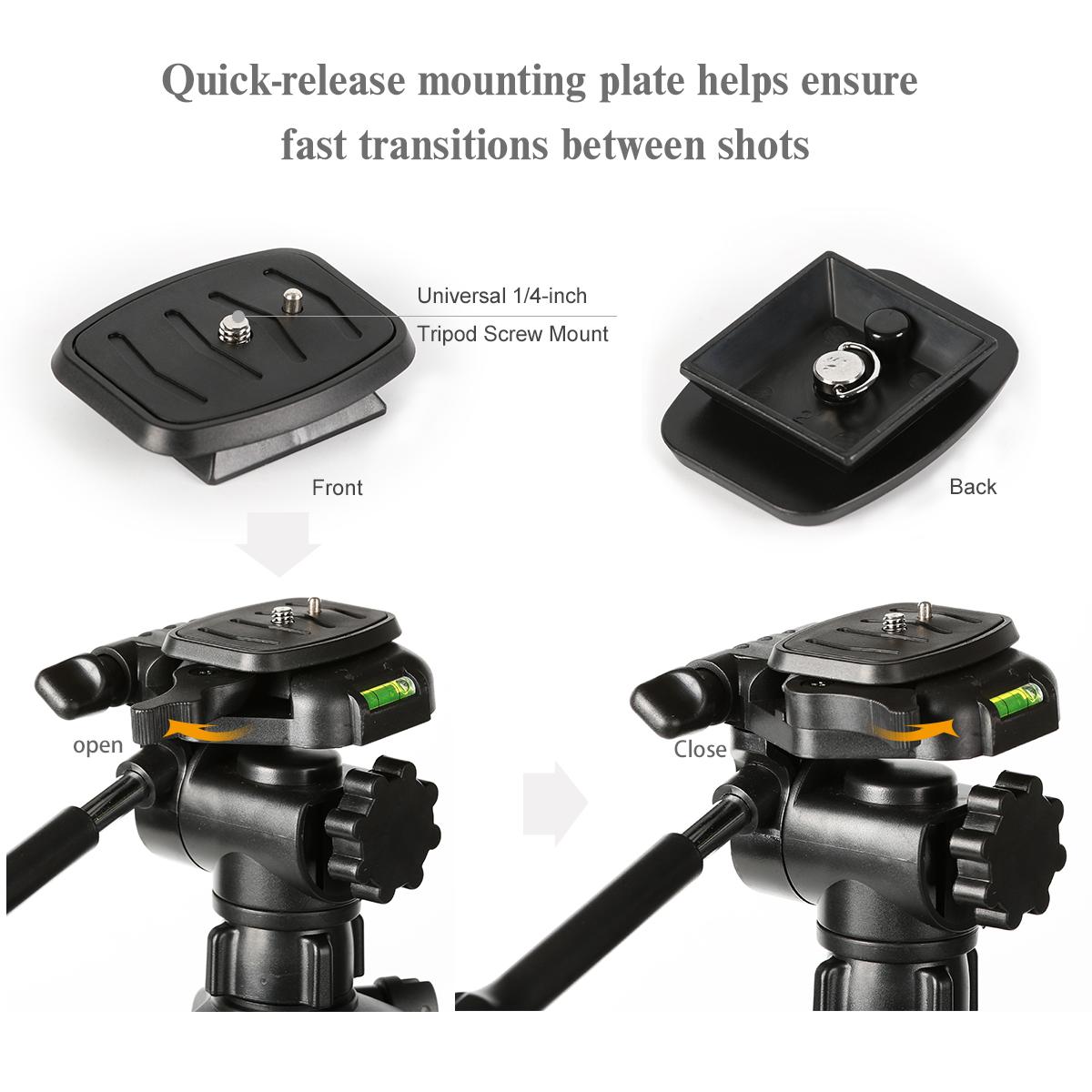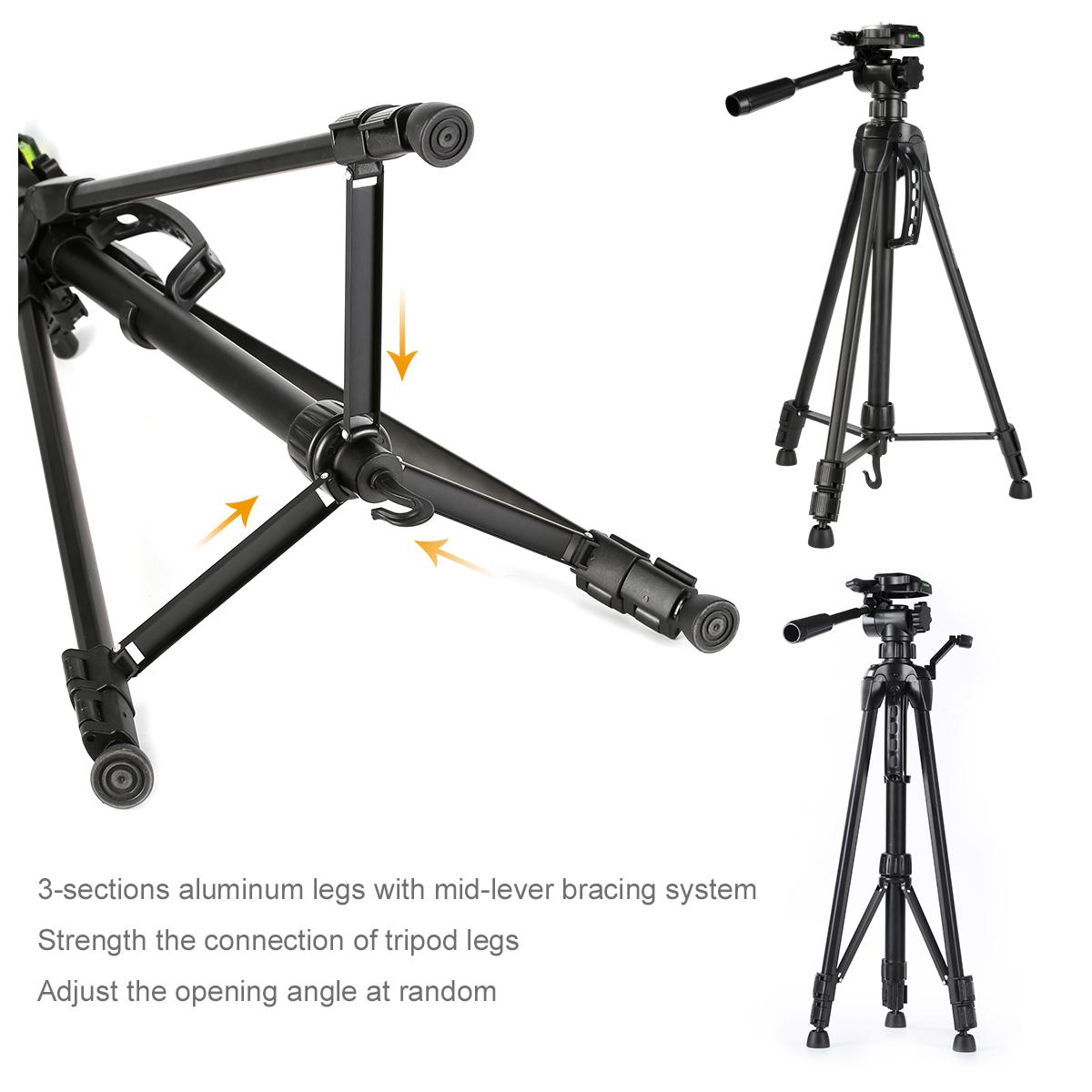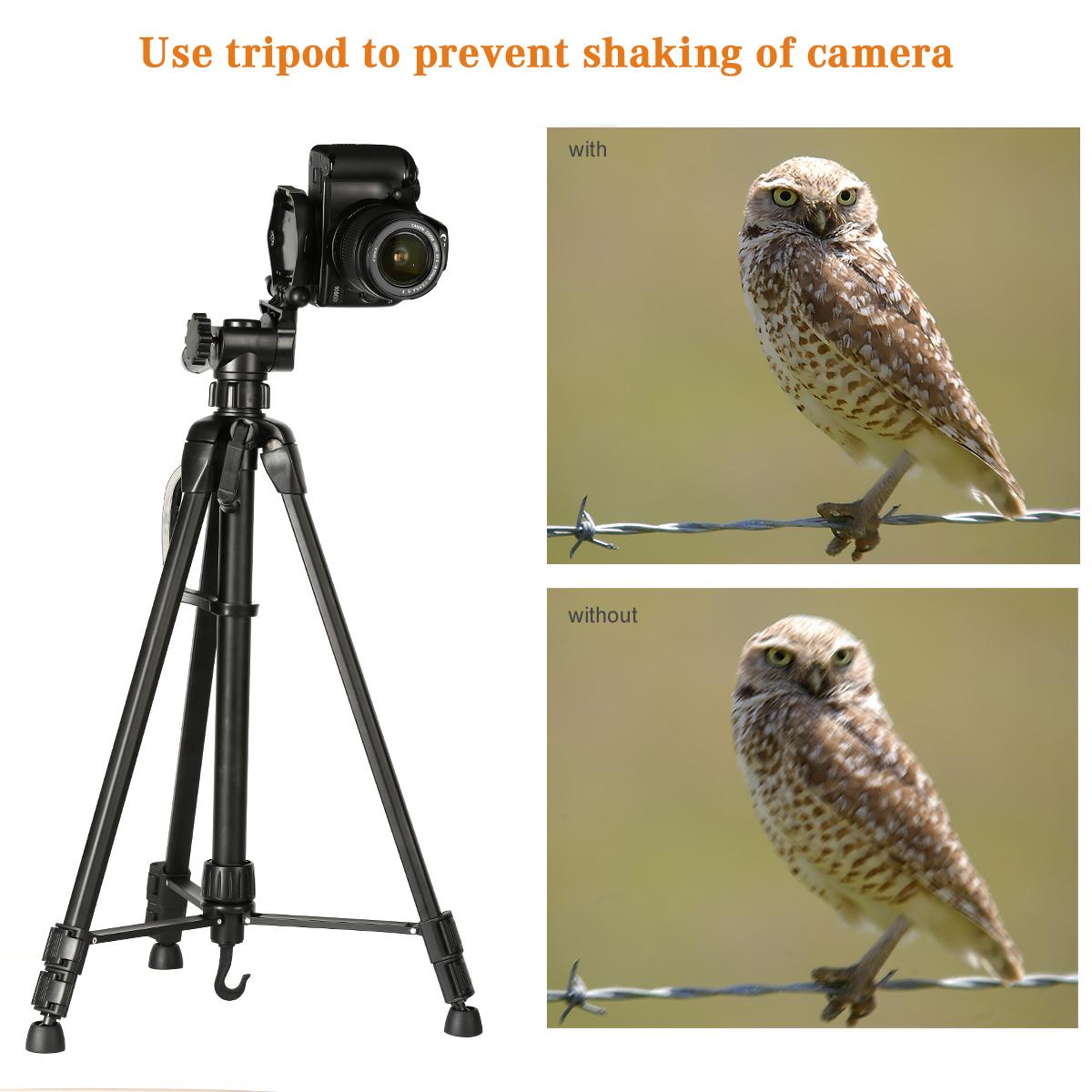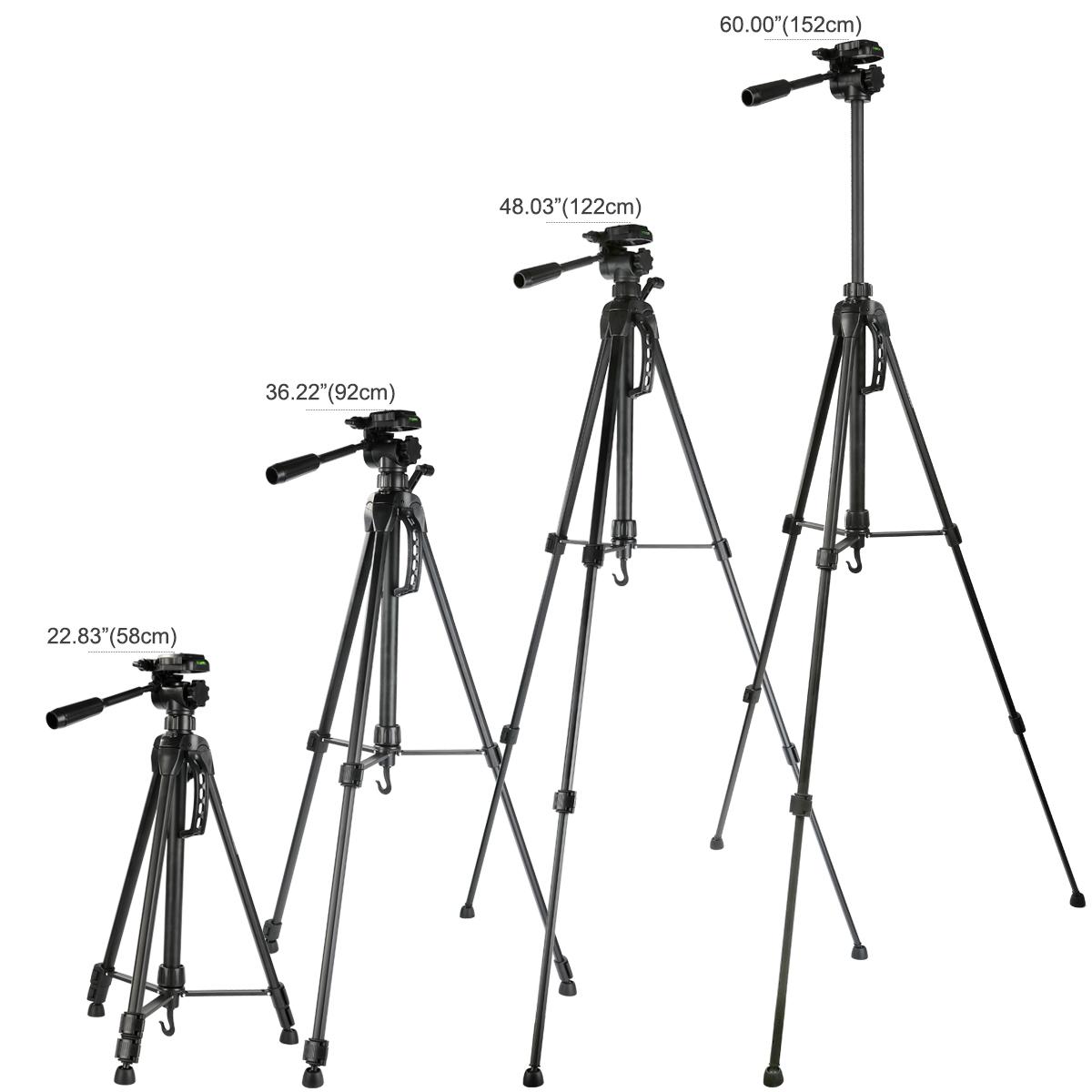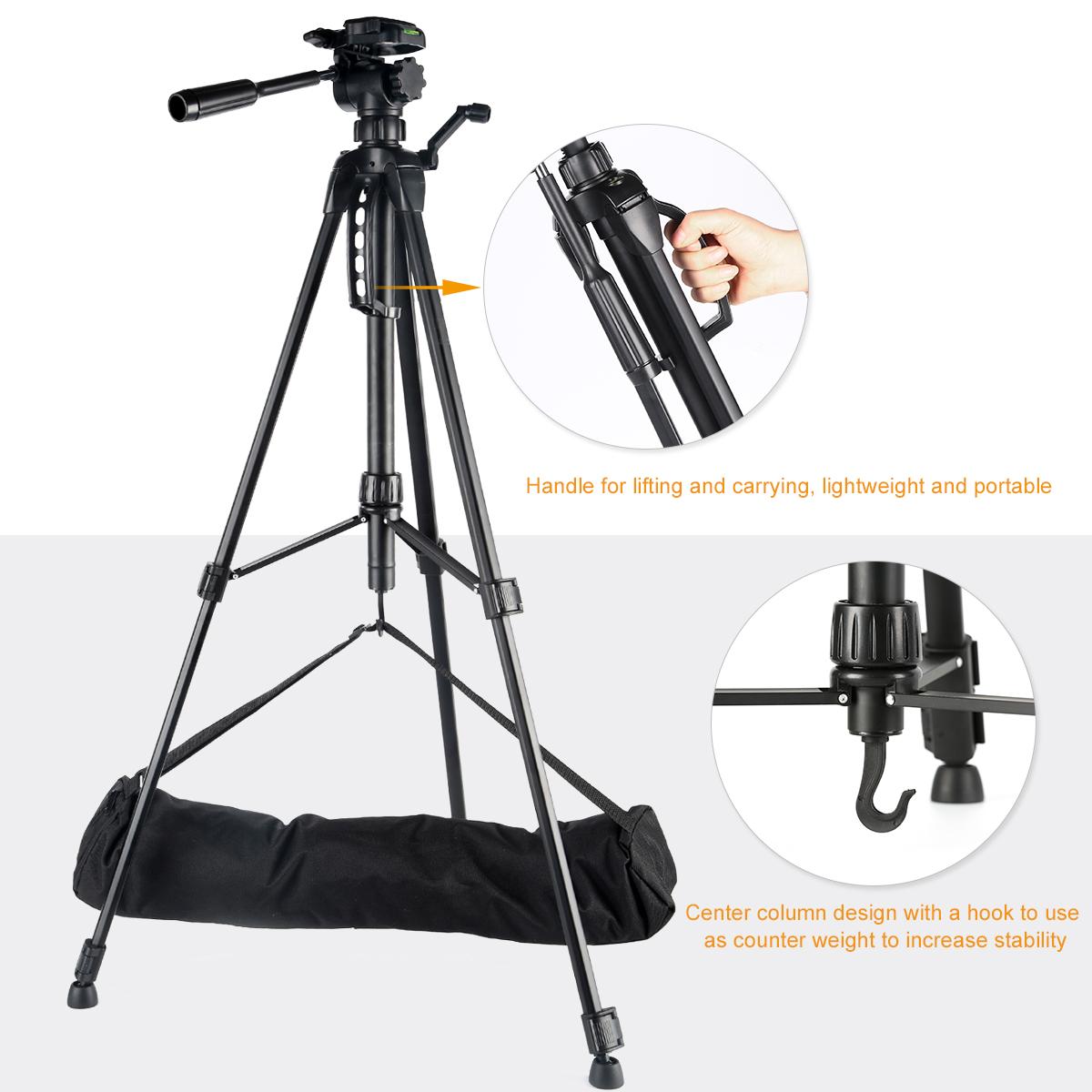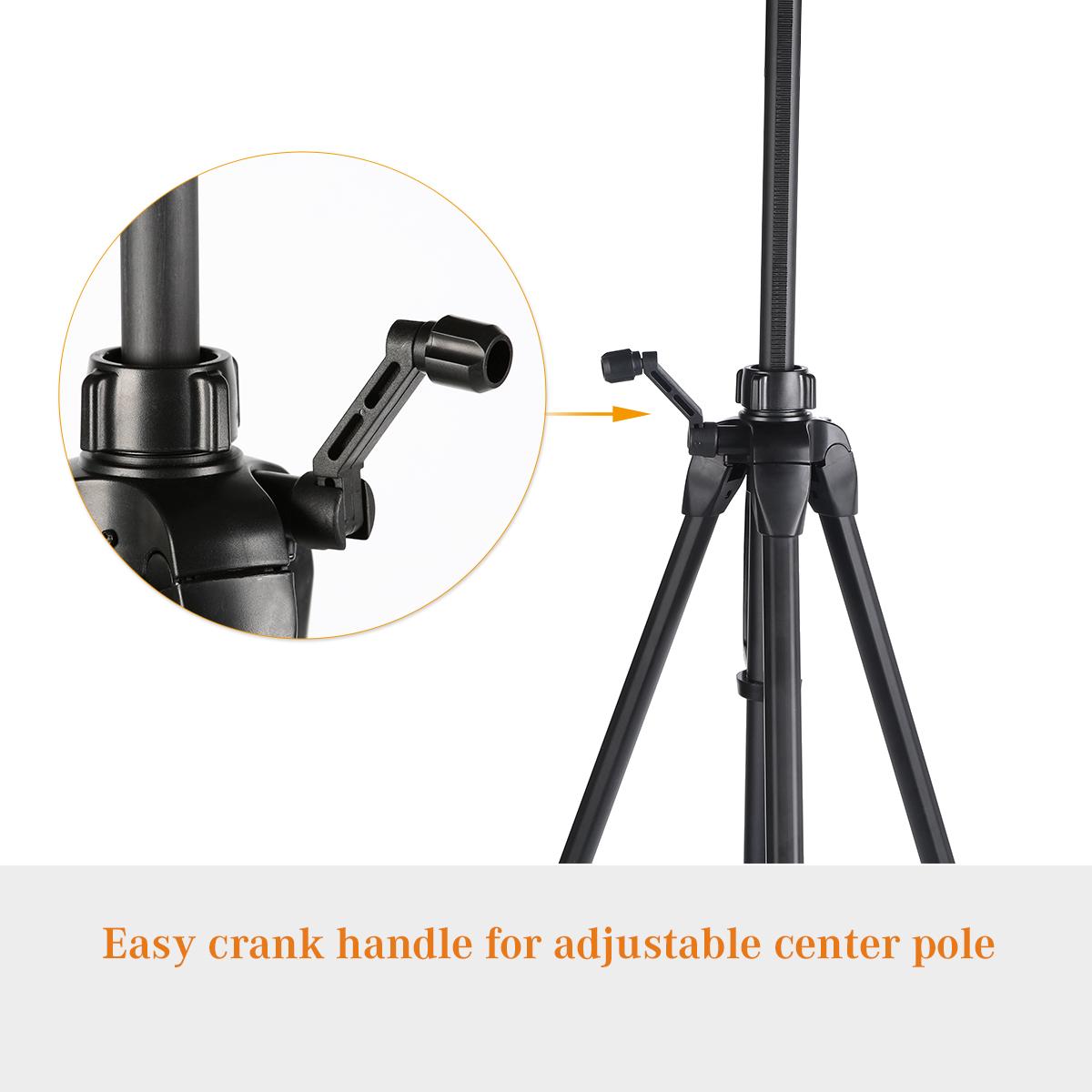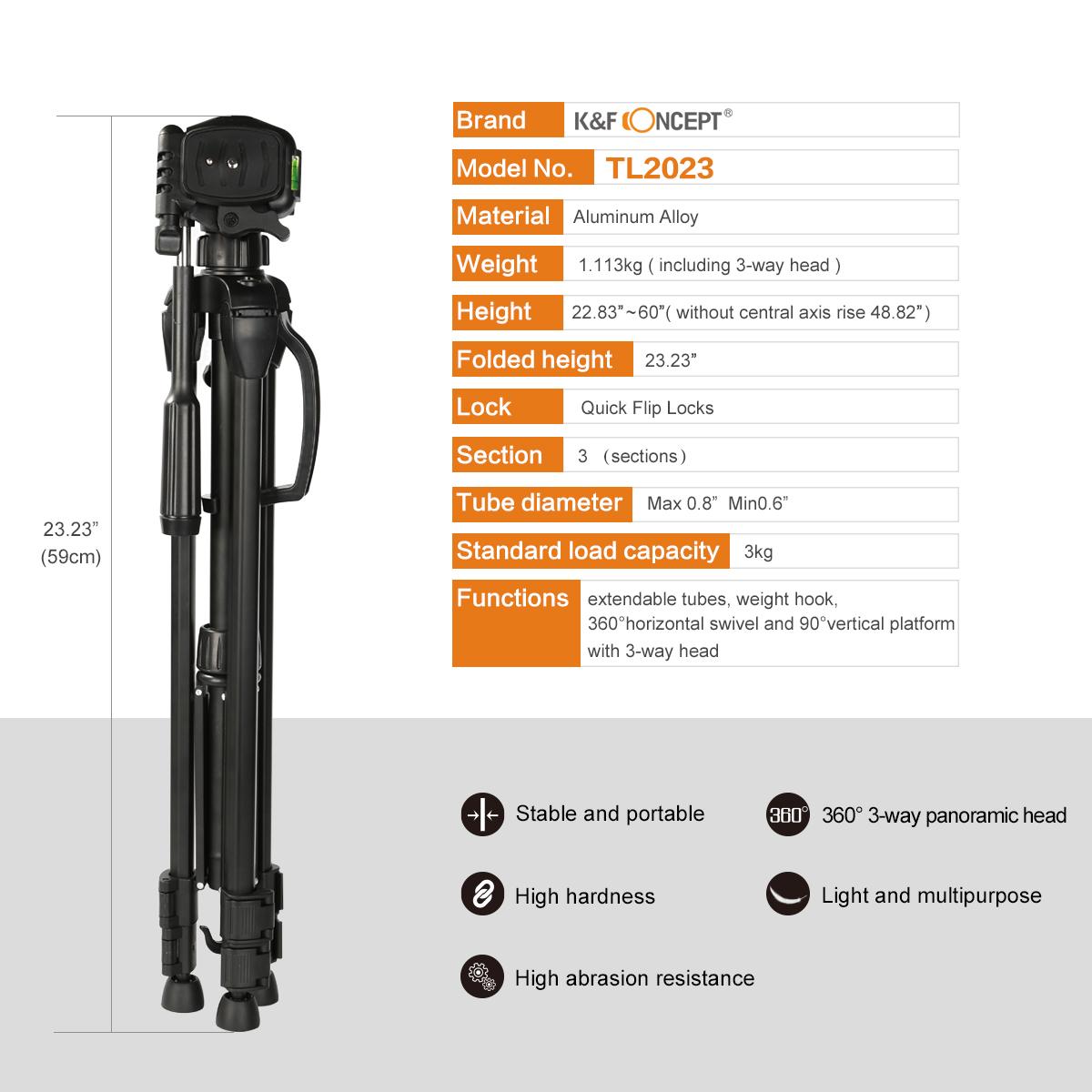 Rating

222 reviews.

96 reviews.

0 reviews.

0 reviews.

52 reviews.

222 reviews.
Price
$29.99

$219.99

$109.99

$109.99

$73.99

$199.99

$84.99

$179.99

$74.99

$49.99

$19.99

Model
KF09.012
KF09.087V2
KF09.101
KF09.084V1
KF09.084
KF09.011

Load Capacity

3kg
10kg/22lbs
17.64lbs/8kg
10kg/22.05lbs
10kg/22.05lbs
None

Maximum Working Height

1466mm
2310mm/91"
63"/1.6m
1580mm/62.20"
1580mm/62.20"
1710mm

Minimum Working Height

620mm
590mm/23.2"
400mm/19.68"
530mm
510mm/20.08"
550mm

Folded Length

650mm
500mm/19.7"
390mm/15.35"
410mm/16.14"
410mm/16.14"
550mm

Weight

1425g
1440g/3.17lbs
2.56 lbs/1.16kg
1547g/3.41lbs
1547g/3.41lbs
497g

Materials

Magnesium aluminum alloy
Magnalium Alloy
Magnalium Alloy
Magnesium aluminum alloy
Magnesium aluminum alloy
Magnesium aluminum alloy

Leg Lock Type

Flip Lock
Flip Lock
Flip Lock
Flip Lock
Flip Lock
Flip Lock

Leg Diameter

20mm
23mm/0.91"
13-22mm/0.51-0.87"
16-25mm/0.63-0.98"
16-25mm/0.63-0.98"
26mm
Great Value and Superb Construction
I host the Anything Goes Project YouTube channel and Podcast and this tripod is by far better than some I have used for recording my show. I absolutely love the swivel feet because this allows the tripod to be set up in various surface conditions. So far this tripod has shown itself to be very sturdy with minimal movement and vibration and supports the weight of my camera rig with no problems. (I have a canon camera, shotgun mic, lights and monitor all mounted up). For the price, this is probably the best I've used so far.
13/02/2020
Easy to carry and adjust
I bought this for a canon EOS camera. the adapter that comes with this fits perfectly well with the camera, making it very convenient house. the tripod is made of light material o its very easy carry. it fit well onto other cameras I. own so there is no need getting a tripod or adapter. it came with a carry bag, which for all the convenience earns a +1 star from me. its cool by me though and served the purpose for which I got it at a very cheaper rate compared to other tripods I had previously owned.
23/04/2019
Great product, just what was required
I thought the tripod would have folded up smaller than it.
21/03/2019
Good tripod
Nice tripod, easy to set up and easy to adjust. Feels sturdy, but one of the leg clamps actually broke and could not hold the leg in place. Luckily after contacting customer service, they responded back and are in the process of replacing it. Overall a nice product.
02/02/2019
These images belong to K&F Concept end users.
There are no faqs for this product.
UNBOXING - TREPPIEDE ECONOMICO LEGGERO IN ALLUMINIO - K&F CONCEPT
Amazon Basics, K&F Concept, Cullman Alpha Tripod Review
Treppiede economico leggero: Recensione K&F Concept
Tripod General
Load Capacity
3kg
Maximum Working Height
1466mm
Max Height without Center Column
1260mm
Minimum Working Height
620mm
Folded Length
650mm
Weight
1425g
Materials
Magnesium aluminum alloy
Tripod Head
3-way pan head
Color
Black
Bubble Level
Tripod Legs
Leg Lock Type
Flip Lock
Leg Positions
3
Independent Leg Spread
Leg Sections
3
Leg Diameter
20mm
Feet Features
Tripod Center Column
Center Column Features
Center Column Sections