K&F Concept TL2023 Lightweight DSLR Camera Aluminum Tripod
Buy 99$-15$, 199$-30$, 299$-50$, 599$-120$(Black Friday Price)
Free shipping worldwide
K&F TL2023 Lightweight DSLR Camera Aluminum Tripod, 20mm tube diameter,load capacity can reach 6.61lbs (3kg)

KF09.012

SKU:

KF09.012

29.99

https://www.kentfaith.com/KF09.012_quot-tl2023-lightweight-dslr-camera-aluminum-tripod-bargain-sale-black-tripod-quot
Buy 99$-15$, 199$-30$, 299$-50$, 599$-120$(Black Friday Price)
Description
* 20mm tube diameter,load capacity can reach 6.61lbs (3kg)
* Height from 24.41 inch to 25.72 inch
* Foldable, easy attachment ,1.43kg,convenient to take
* Easy attachment,Plastic Buckle,fast to contract
* 3-way ball head with ABS material
Shipping
Free shipping worldwide
Sale
Buy 99$-15$, 199$-30$, 299$-50$, 599$-120$(Black Friday Price)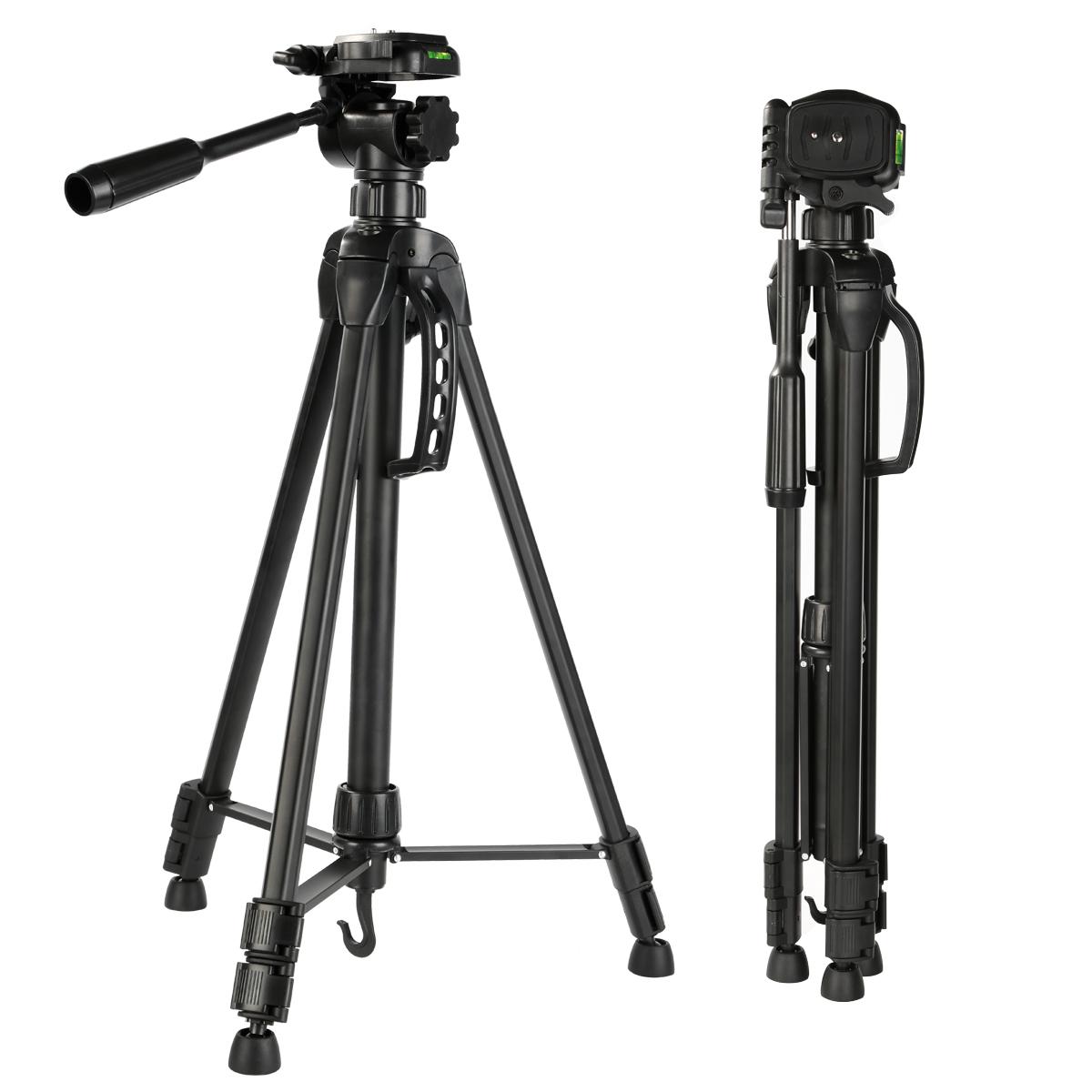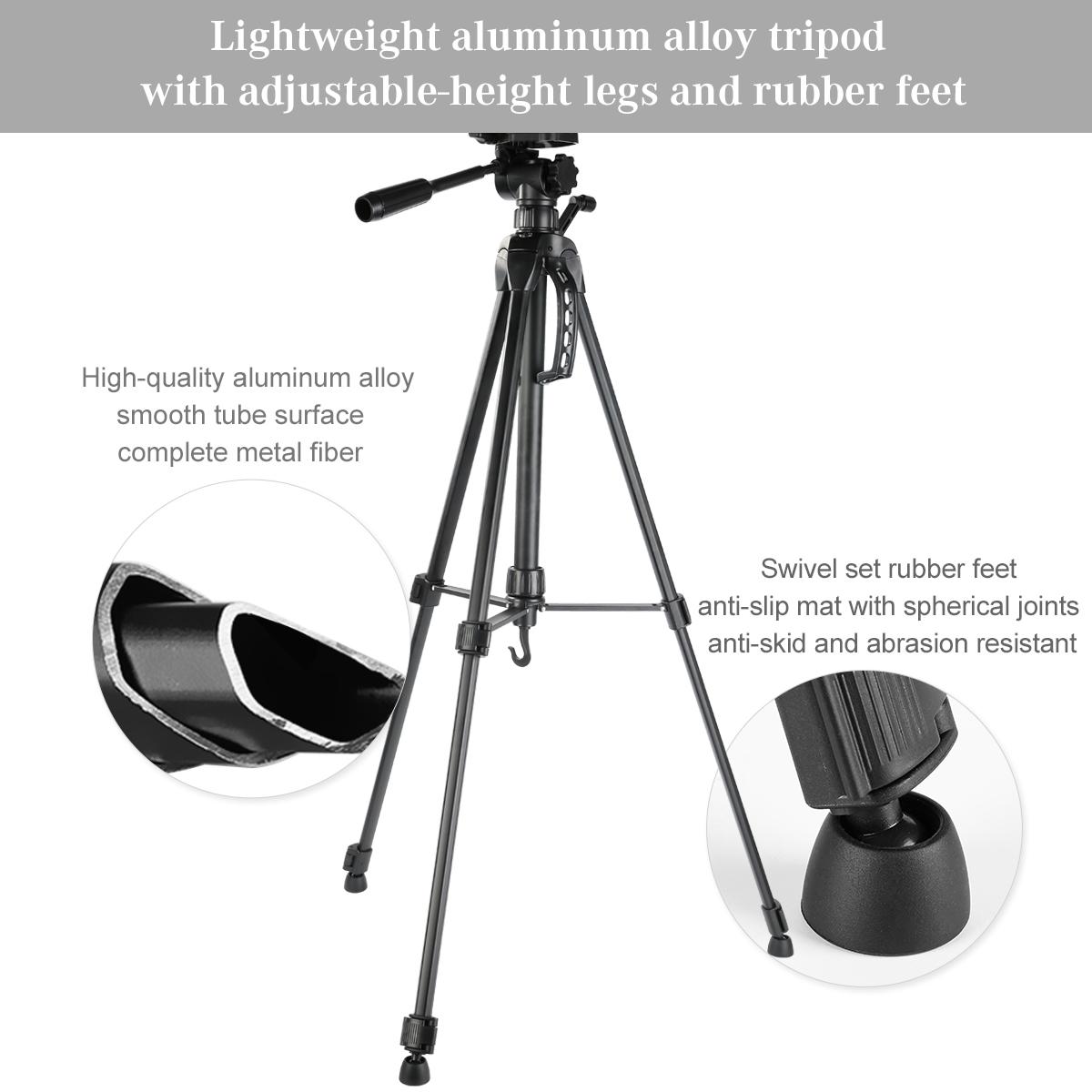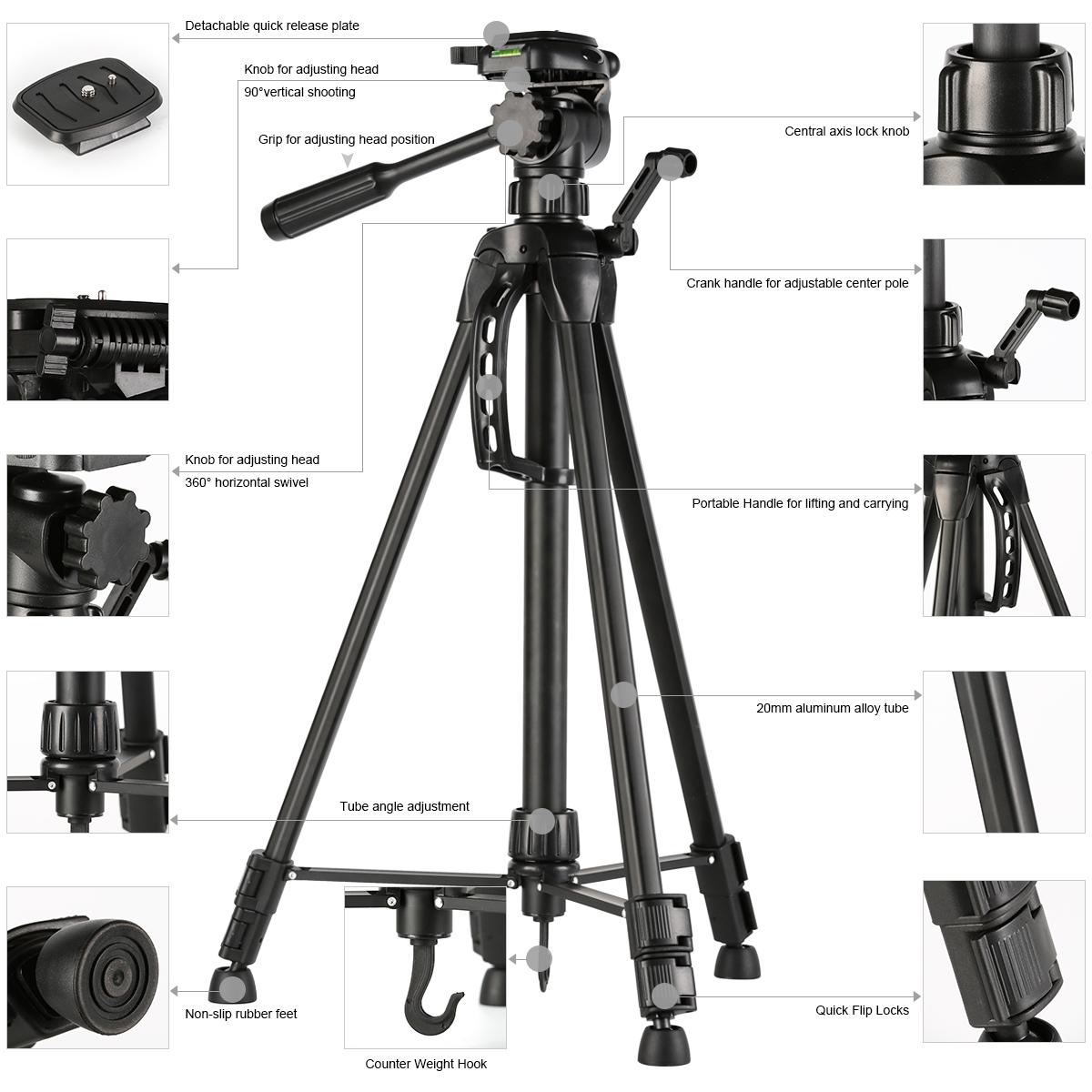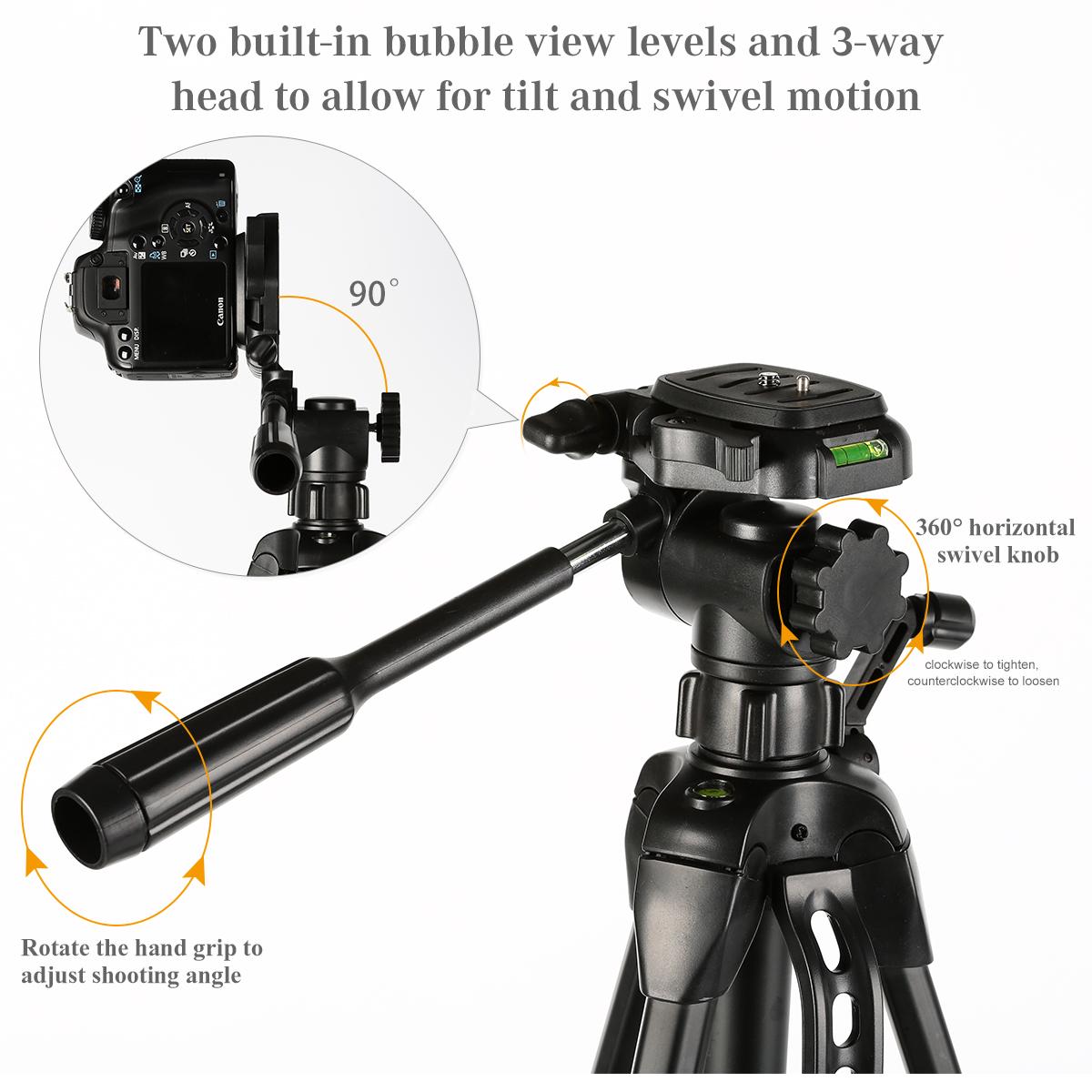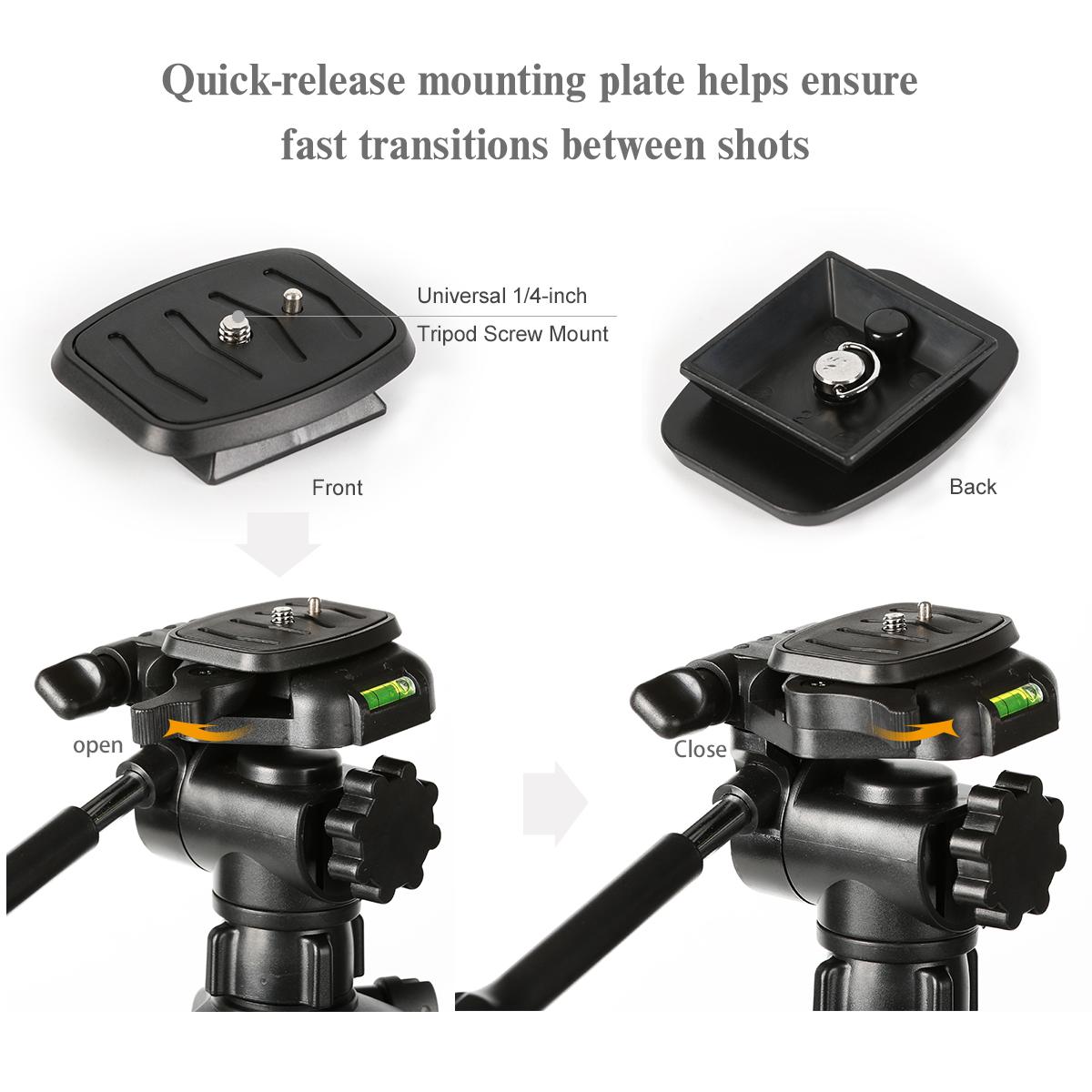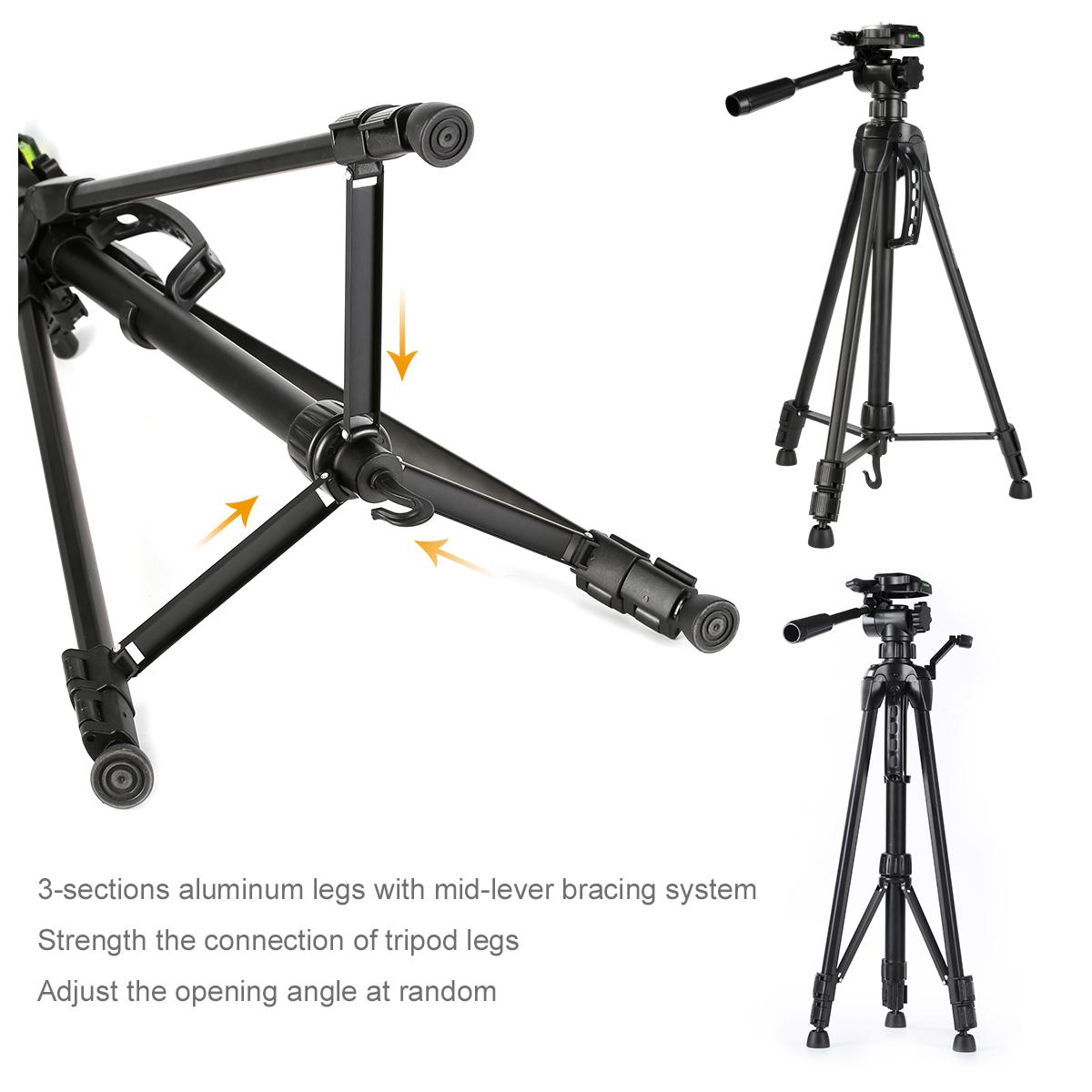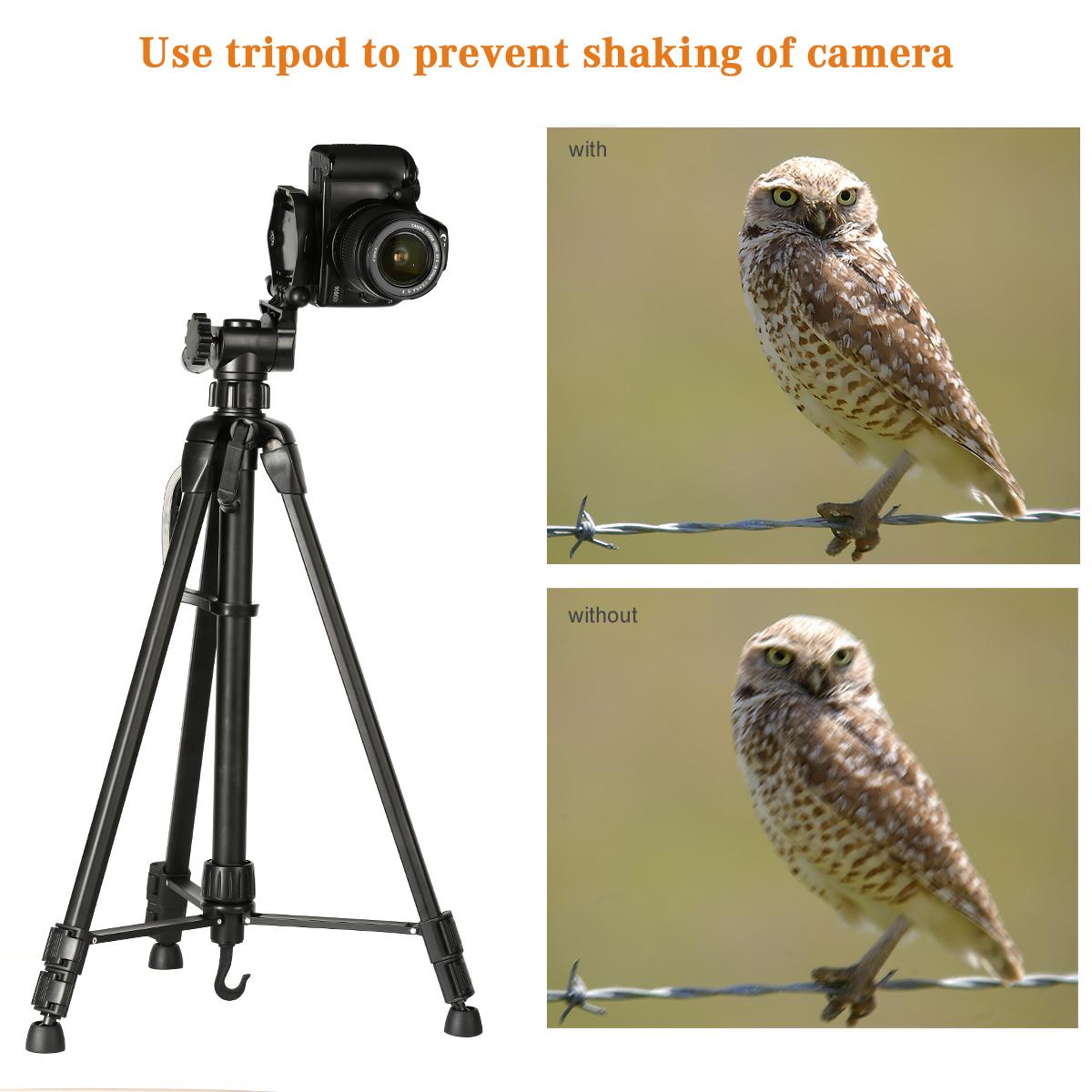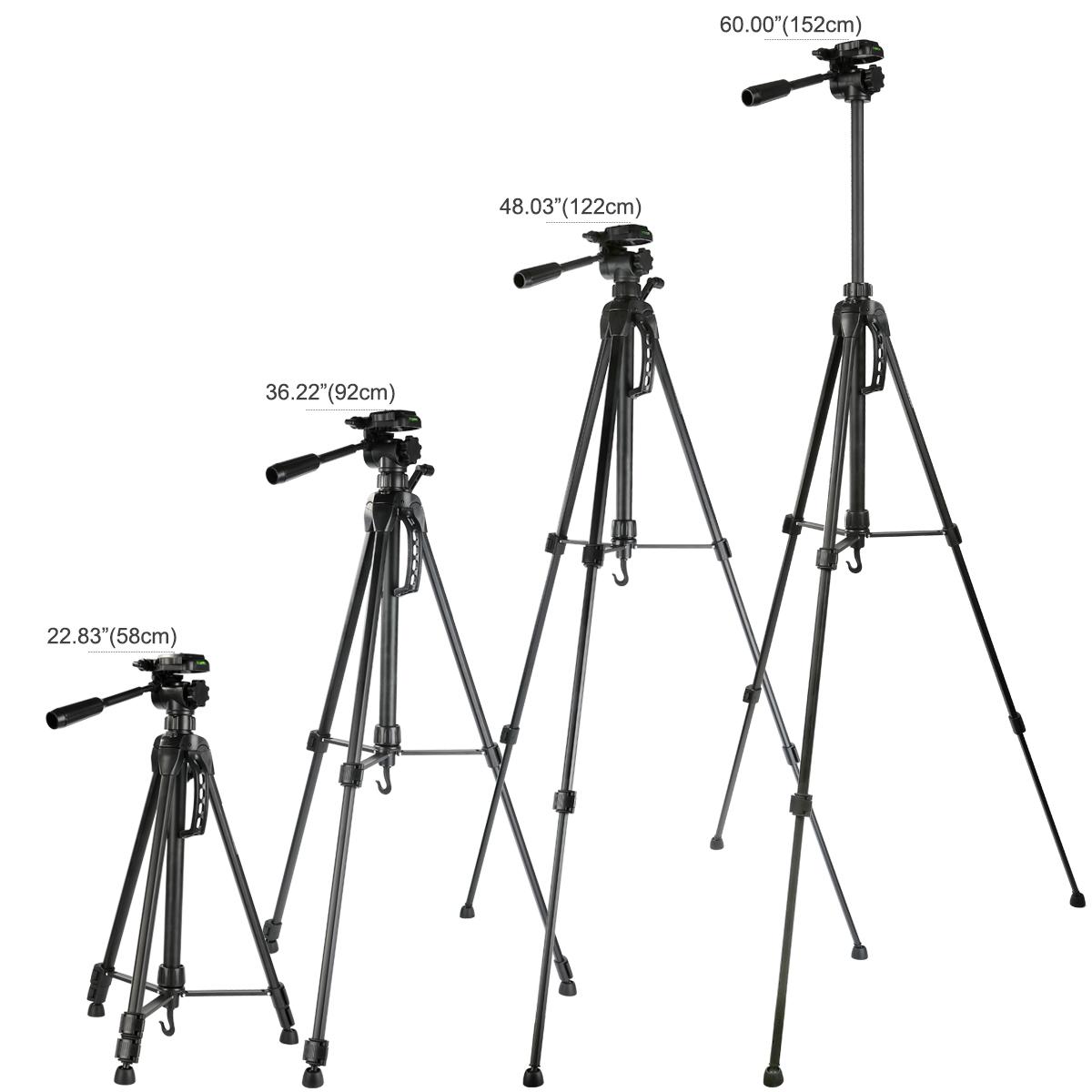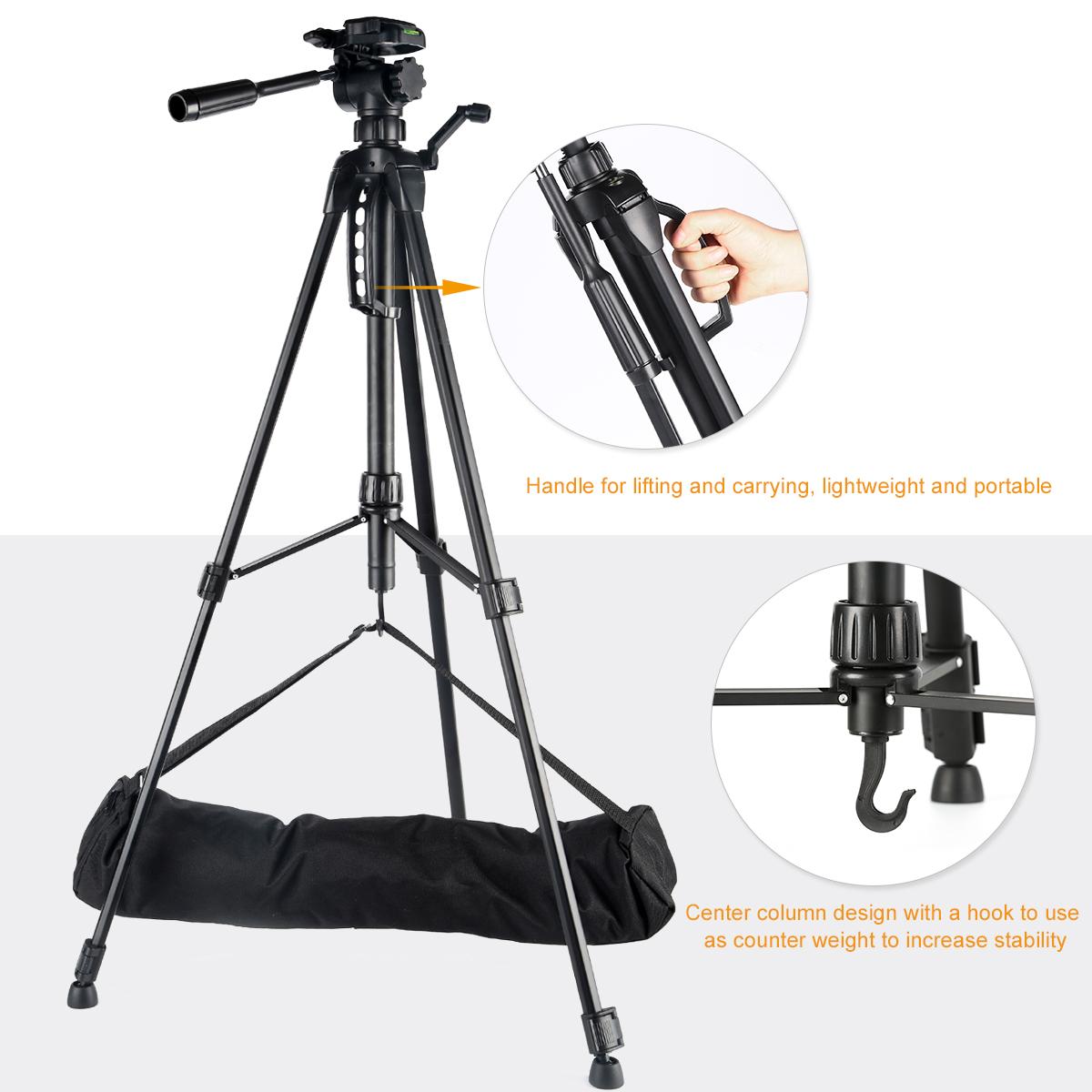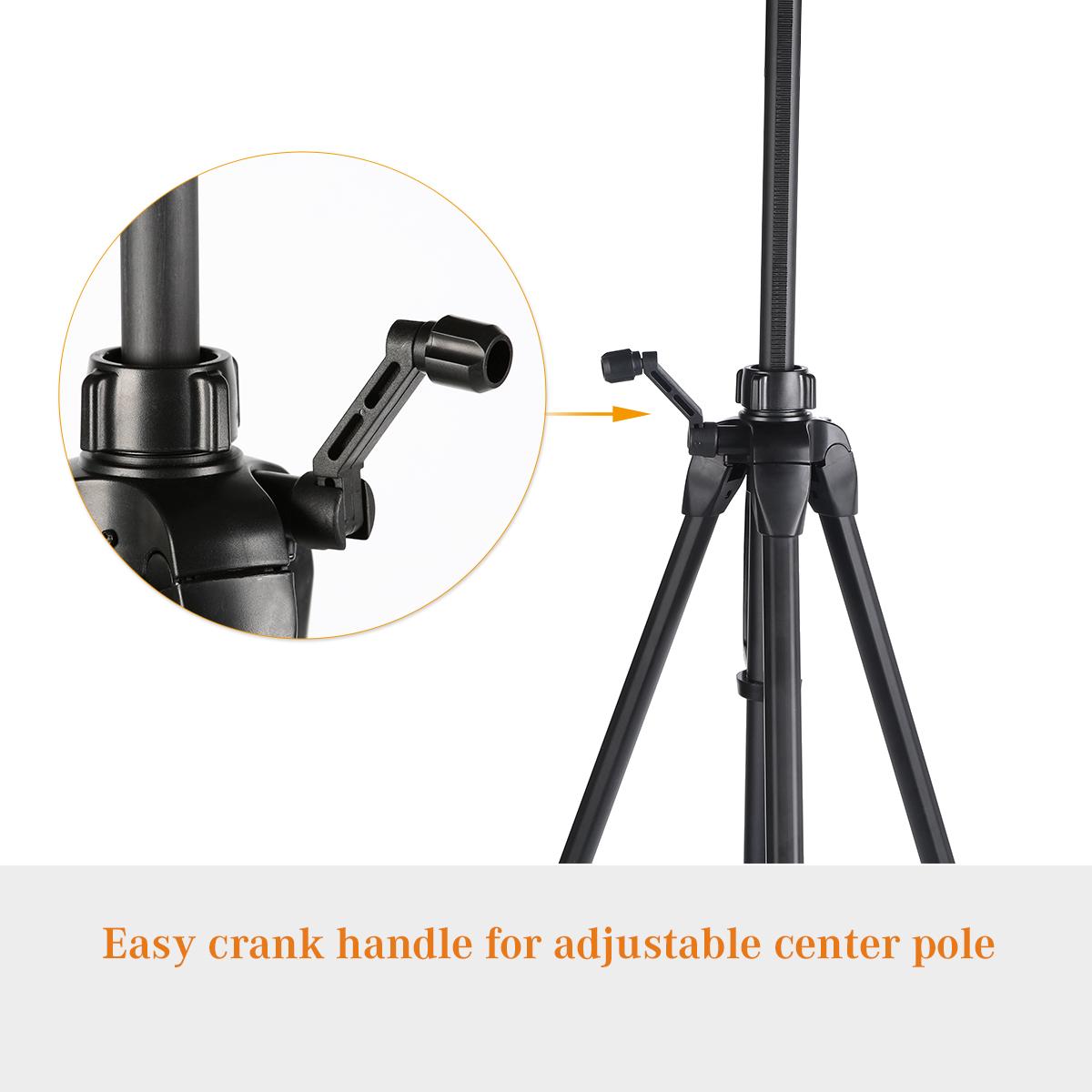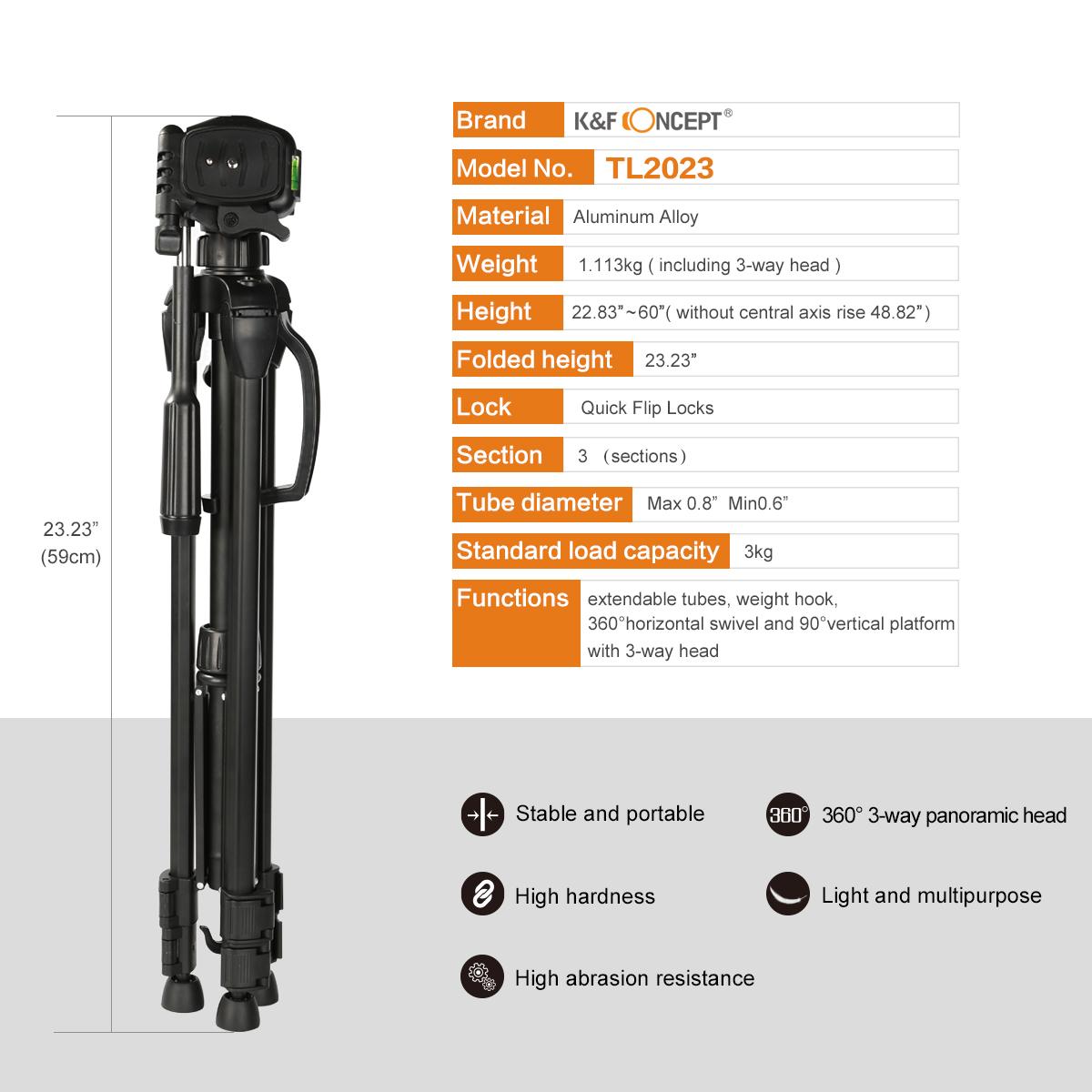 All Reviews
Image

All Star

5 Star

4 Star

3 Star

2 Star

1 Star
Great Value and Superb Construction
I host the Anything Goes Project YouTube channel and Podcast and this tripod is by far better than some I have used for recording my show. I absolutely love the swivel feet because this allows the tripod to be set up in various surface conditions. So far this tripod has shown itself to be very sturdy with minimal movement and vibration and supports the weight of my camera rig with no problems. (I have a canon camera, shotgun mic, lights and monitor all mounted up). For the price, this is probably the best I've used so far.
13/02/2020
Easy to carry and adjust
I bought this for a canon EOS camera. the adapter that comes with this fits perfectly well with the camera, making it very convenient house. the tripod is made of light material o its very easy carry. it fit well onto other cameras I. own so there is no need getting a tripod or adapter. it came with a carry bag, which for all the convenience earns a +1 star from me. its cool by me though and served the purpose for which I got it at a very cheaper rate compared to other tripods I had previously owned.
23/04/2019
Great product, just what was required
I thought the tripod would have folded up smaller than it.
21/03/2019
Light enough to grab and go!
My only complaint is that I don't use the screen to take pictures but the handle forces me use it...I see much better through my viewfinder .
07/12/2018
Time will tell if its up to the test of ...
Time will tell if its up to the test of carrying around. It's well made and light (as required) but are the plastic components man enough? That is the question over time.
25/07/2018
My Dad likes it, so I guess that makes it good.
I bought this as a gift for my Dad. He loves it and has used it all over without any concerns.He said some other things about it too, but when he starts talking photography I start watching Ted 2 in my head to drown him out...
01/06/2018
Great for Travel
Just purchased this tripod for a Vollyball tournament I had to fly to. This tripod was perfect for travel. It's light, has a carry bag for the tripod and even fit in my small bag of accessories. It set up very quickly and survived being hit by several errant hard driven balls. I would definitely recommend this product.
21/02/2018
Very good product. Highly recommend.
Arrived in good time. Well packaged. Product is very good and looks more expensive than it is. Very pleased. Would definitely recommend.
27/12/2017
... received this tripod almost a year ago and was delighted with it
I received this tripod almost a year ago and was delighted with it, Unfortunately one of the legs became detached from the frame. We contacted the seller as the item was under warranty.The Seller was AMAZING!!!!! They asked me to provide a couple of pictures to show the defect, (this was not a seller issue or a misuse issue, it was a simple piece that was the issue). They came back to me almost immediately and asked me if I would accept a replacemen to resolve the issue which I was delighted with.The new / replacement arrived todayand was well packed and protected, The product is great however the SELLER IS AMAZING!!! If you are looking for a tripod then this is a winner moreover the seller made life simple and wasvery efficiant.!
28/11/2017
Fantastic price for a Tripod
I received the tripod and opened the box to find that the tripod was more lighter than expected. Mostly made of plastic, that was not a problem as long as it can the support weight and stable which is great to hike with the tripod. Set up is simple, it raises very high, tilt works great and also very sturdy. The hand crank just below the camera seat that will allow you to crank the height up even more. The tripod also has a handle for moving it from place to place, nothing to put together. Comes in a bag with a strap you can throw over your shoulder. Well worth the money! The only gripe I have with this is, it probably won't be good for outside if it is windy but can be easily forgiven for the price.I absolutely love it, and can't believe the quality for the price!
19/11/2017
These images belong to KENTFAITH end users.
There are no faqs for this product.
UNBOXING - TREPPIEDE ECONOMICO LEGGERO IN ALLUMINIO - K&F CONCEPT
Amazon Basics, K&F Concept, Cullman Alpha Tripod Review
Recensione Set fotografico by K&F Concept
Tripod General
Load Capacity
3kg
Maximum Working Height
1466mm
Max Height without Center Column
1260mm
Minimum Working Height
620mm
Folded Length
650mm
Weight
1425g
Materials
Magnesium aluminum alloy
Tripod Head
3-way pan head
Color
Black
Bubble Level
Tripod Legs
Leg Lock Type
Flip Lock
Leg Positions
3
Independent Leg Spread
Leg Sections
3
Leg Diameter
20mm
Feet Features
Tripod Center Column
Center Column Features
Center Column Sections