24MP 1296P HD Trail Camera with WiFi, 5 Million Sensor Outdoor Wildlife Monitoring Waterproof Night Infrared Vision Hunting Camera, 4PCS
Free shipping to eligible country
KF KF-401F Dark green 5 million sensor 24MP/0.4 seconds start, 3 PIR, carry WIFI function HD outdoor waterproof hunting and hunting infrared night vision camera official website for sale (4pcs)

KF35.007V4

SKU:

KF35.007V4

347.99

https://www.kentfaith.com/KF35.007V4_kf-kf-401f-dark-green-5-million-sensor-24mp-0-4-seconds-start-3-pir-carry-wifi-function-hd-outdoor-waterproof-hunting-and-hunting-infrared-night-vision-camera-official-website-for-sale-4pcs
Description
* 【Built-in WiFi APP Remote Control】 With the built-in WiFi function, you can connect to the camera's WiFi through your phone to set up or check pictures or videos directly, even if you have fixed the camera at a high place or somewhere not easy to reach. The trail camera is not a webcam, its remote control has a limited range. The remote style keypad control the camera WiFi turn on/off remotely.(Please download the APP first according to the user manual).
* 【24MP Image 1296P Video Super HD Resolution】With 3 infrared sensors, the high-sensitive camera detects and records every breathtaking motion with lower power consumption. And the camera captures up to 24MP high-quality images and 1296P video with super clear sound, recording every moment of vivid wildlife and natural beauty with its wealth of detail.
* 【120°Wide Angle Lens Faster 0.4s Trigger Speed】The camera is equipped with a 120° detecting range, which allows you to get an excellent broader view. Once detecting the movements, the hunting camera will be triggered instantly in 0.4s without delay. You will never miss any exciting moments even at night. IR flash 36pc 850nm infrared LEDs range 65FT(22m)
* 【IP65 Waterproof Sturdy】With IP65 waterproof, the sturdy case extremely protects trail camera from rain and dust damage. The camera can work well even in tough environments, such as desert, grassland and tropical rainforest.
* The extremely long battery life of up to 8 months with 8*AA batteries. (Note: 32GB SD card and battery are not included)
Shipping
Free shipping to eligible country
24MP 1296P HD hunting camera
Capturez chaque moment fantastique de la faune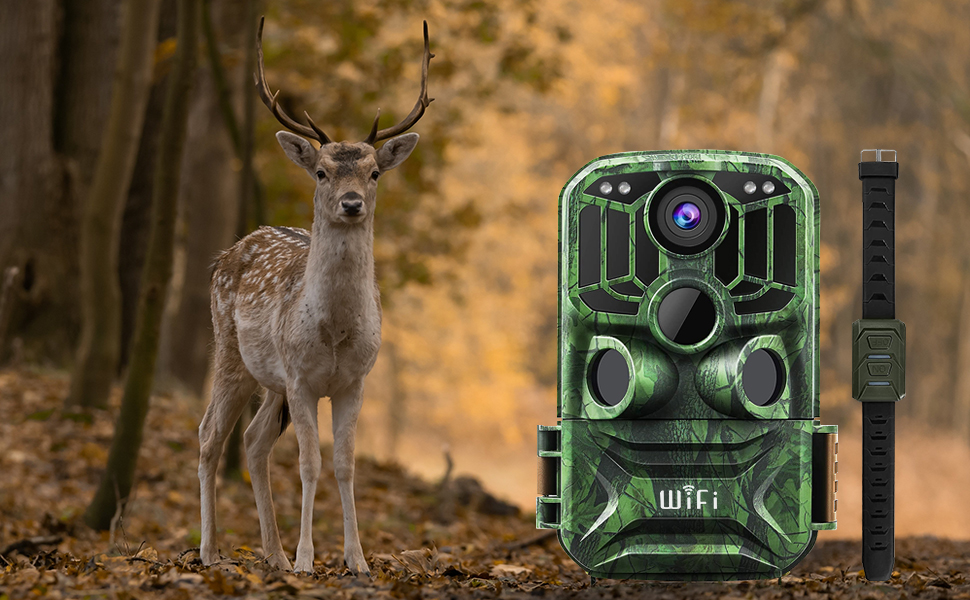 1296P video and 24MP images
This hunting camera captures vivid 1296P video and sharp 24MP images every step of the way. You won't miss any details of animal adventures.
120° detection angle
Excellent optical lens, including distortion correction technology, provides a wider field of view and a clearer field of view, capturing more details without losing speckles.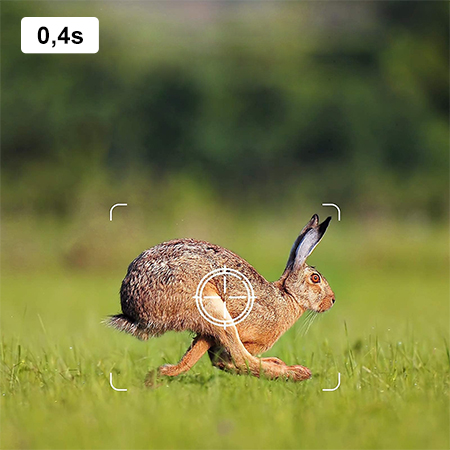 Trigger speed 0.4s
The combination of pre-activation and quick-start technology achieves an ultra-fast trigger speed of 0.4s and a recovery time of 0.1s, quickly capturing every thrilling moment.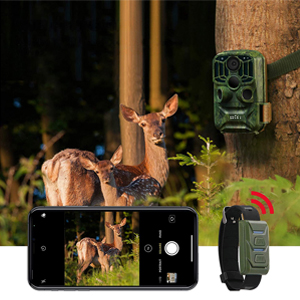 Hunting Camera with WiFi and APP
With built-in WiFi, you can connect to the camera's WiFi from your phone to set up or view photos or videos directly, even if you mount the camera in a high place or out of reach.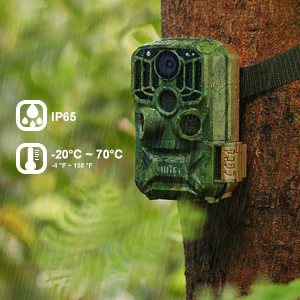 IP65 waterproof and durable
The hunting camera case is tested for water resistance up to IP65, protecting it from rain and dust damage.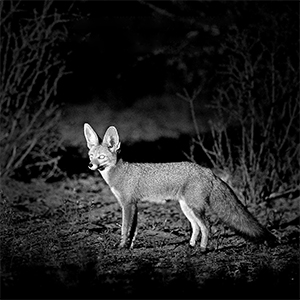 Brighter night vision
IR Flash 36pc 850nm IR LED Range 65FT (22m) gives you super clear night vision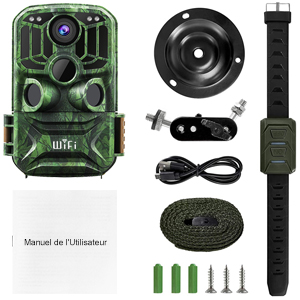 what's in the box
Hunting camera with WiFi*1
Mounting tape*1
Wall bracket * 1
USB data cable*1
Wireless remote control*1
Manual *1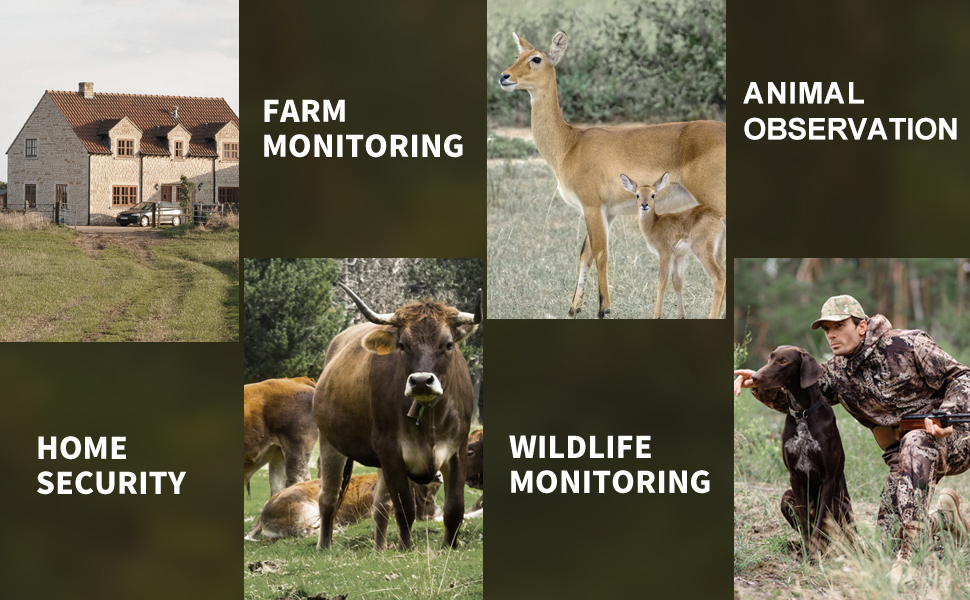 Not only does it monitor wildlife, it also protects your home and protects your farm from burglars. Long standby time without frequent battery replacement, providing you with reliable long-term storage.
Pic quality
Fairly easy to program, and nice picture of the wildlife
04/02/2022
To catch a thief.
Some stole my atv, this is small answer for my replacement atv.
04/02/2022
Tha absolutely best camera for the mo ey
Best camera I've ever bought
03/02/2022
Does what it's made for
Overall this is a good camera for game. Even the video quality is pretty good. Only drawback is they quit working so quickly. I ordered 4 and within 2 months 1 quit working completely. Within another 2 months 2 more just quit working. I have 1 out of the 4 that is still going strong. I would buy more if it would hold up longer.
02/02/2022
Can't use for home security
I had ordered the garde pro A3. It came as the "upgraded" A3S. I had it in the woods for 2 months. After a few nights that had gone down to -20 F. I was happy to find it still on when í went out to retrieve it. Even though there were suspiciously no pictures taken during those nights. The lowest temp shown was -5 F. The day pics were totally exceptable. The night pics left allot to be desired. Fortunately it's easy to tell the difference between a deer and a coyote. The trip distance was very good. Once I'd pulled it. I wanted to see how It'd be as a security camera. I will attach a couple pics and u can judge for yourself. One is from 1 pic and a video. The other is from a 3 pic burst. After a couple hundred pics and videos. Being unrecognizable or washed out. I had the LEDs set to there lowest setting. I experimented by covering the LEDs with black cloth tape literally until all but 5 or 6 LEDs were exposed. I was able to finally recognize myself in a picture!! But only at a distance of 15 feet. Otherwise they were typically blurry. I will try some other camera for my next one O i do like the large buttons and a user friendly interface. Good luck
02/02/2022
Impressed
Maybe I just don't know any better but after fighting with sudden bouts of my 2 Trailcam garbage cameras, this gives me all I need. No more unexpected dead batteries before three pics can be taken. I will definitely be buying another and chunking my Trailcams that never worked properly.
01/02/2022
Wow!!! I'm impressed
Camera operated fine with daylight pictures. No natter the settings, it would NOT TAKE NIGHT PICTURES. We tried the website, with no help. We tried different settings for a week and IT WOULD NOT TAKE NIGHT PICTURES! Returned and will purchase another Bushnell!
31/01/2022
Works great
I was very impressed with the night vision recordings. Very clear and bright. Coming from an Apeman trail cam which has terrible night recordings. The start stop feature is really handy to. I'm only interested in recordings made at night, so being able to specify hours of operation was very useful. Highly recommend
30/01/2022
Great trail cam night or day
Trail Cam works great. I am able to see what or who comes into my yard. The only complaint I have is that the cold quickly drains the batteries, they have to be changed ever 2-3 days. During warmer weather, the batteries last 3 weeks.
30/01/2022
There are no faqs for this product.
What K&F Concept WiFi Trail Camera can do?
Trail Camera
Max. Storage
32GB
Image Resolution
24MP
Screen Size
2.0"
Video Resolution
1296p
WIFI+Bluetooth
Wifi
Amount of infrared lamps
36pcs (850nm)
Amount of PIR SENSORS
3pcs
Detection Range of PIR sensors
120°
Trigger Distance
22m (65ft)
Trigger Speed
0.4s
Waterproof IP Rating
IP65