16MP 1080P Trail Camera H.264 HD Video Game Camera, Clear 100ft Non-glow Infrared Night Vision, 0.1s Trigger Speed, 82ft Motion Detection, Wild Animal Monitoring Waterproof HH-662
Buy 99$-15$, 199$-30$, 299$-50$, 599$-120$(autumn sale Price)
Free shipping worldwide
Free Shipping. 30 Day No Reason Return. K&F Concept trail camera features HD video&image resolution, fast trigger speed, waterproof&rugged housing, crisp Infrared Night Vision.

KF35.039

SKU:

KF35.039

65.99

https://www.kentfaith.com/KF35.039_16mp-1080p-h-264-high-definition-video-clear-100-foot-non-glow-infrared-night-vision-0-1-second-trigger-speed-82-foot-motion-detection-wild-animal-deer-game-trail-waterproof-camera-hh-662
Buy 99$-15$, 199$-30$, 299$-50$, 599$-120$(autumn sale Price)
Description
* The combination of super-large aperture high-quality optical lens components, exclusive automatic exposure, and blur reduction algorithms can produce color images in low light and clear night vision in total darkness. Maximum 16MP still picture. 100 feet night vision flash range.
* Advanced H.264 1080P 30fps video recording with sound, playback is clearer and smoother, compared with almost all MJPG video used by driving recorders, saving 80% of the memory card storage space
* Pre-activated lighting technology 0.1 second trigger speed, 0.5 second ultra-fast recovery time, 82 feet detection distance. Very easy to use: TV remote control operation buttons, 2.31-inch high-resolution color screen, easy to set up and play. Accepts up to 128GB standard SD card (not included).
* 3 shooting modes (photo, video, photo and video), time stamp, working time, delay, loop recording, up to 8 months standby time (not including battery), waterproof.
* The standby state is extremely low power consumption, and the standby time can be extended to 6 months. This new hunting camera only needs 4 1.5V AA alkaline batteries, which reduces the weight and allows you to take it outdoors
Shipping
Free shipping worldwide
Sale
Buy 99$-15$, 199$-30$, 299$-50$, 599$-120$(autumn sale Price)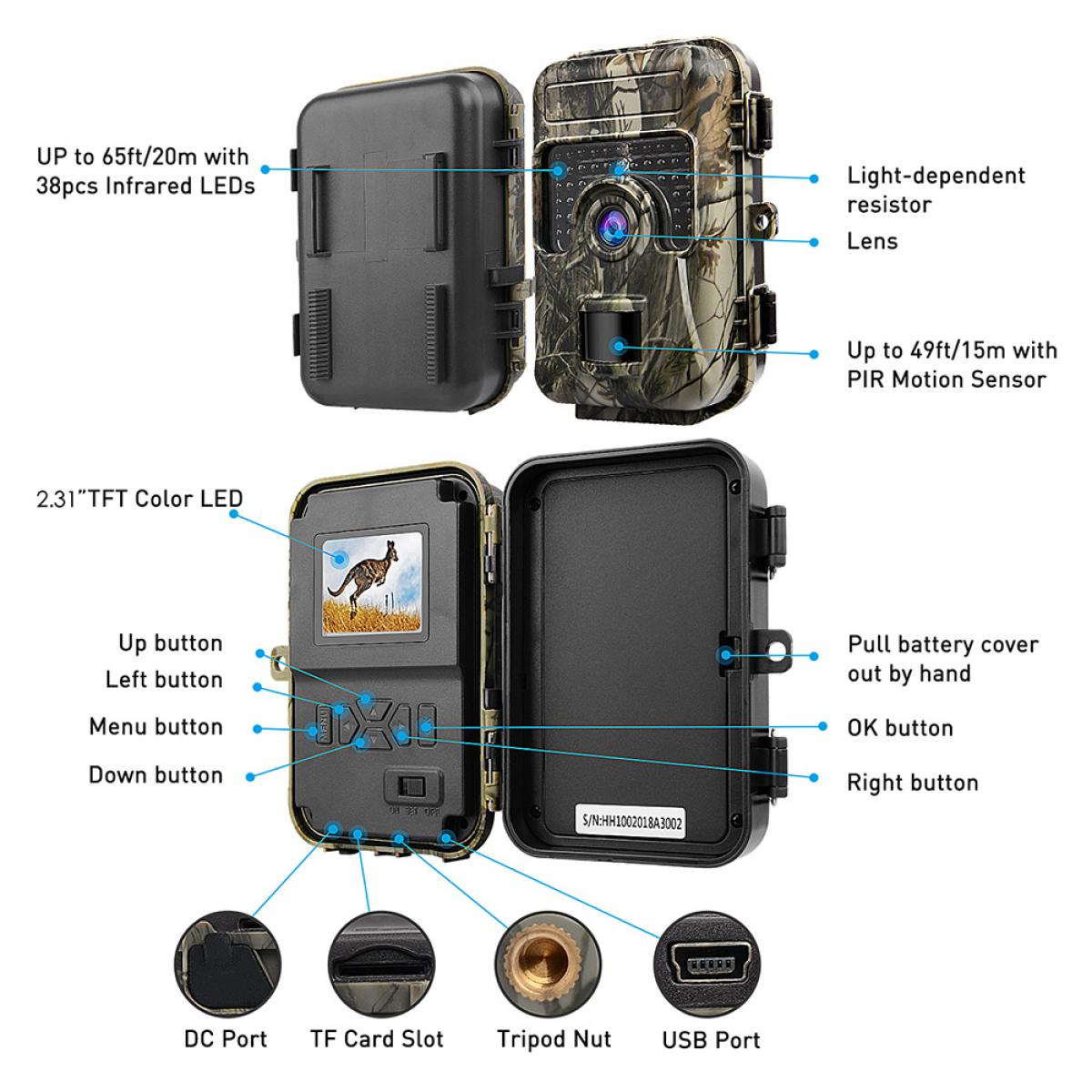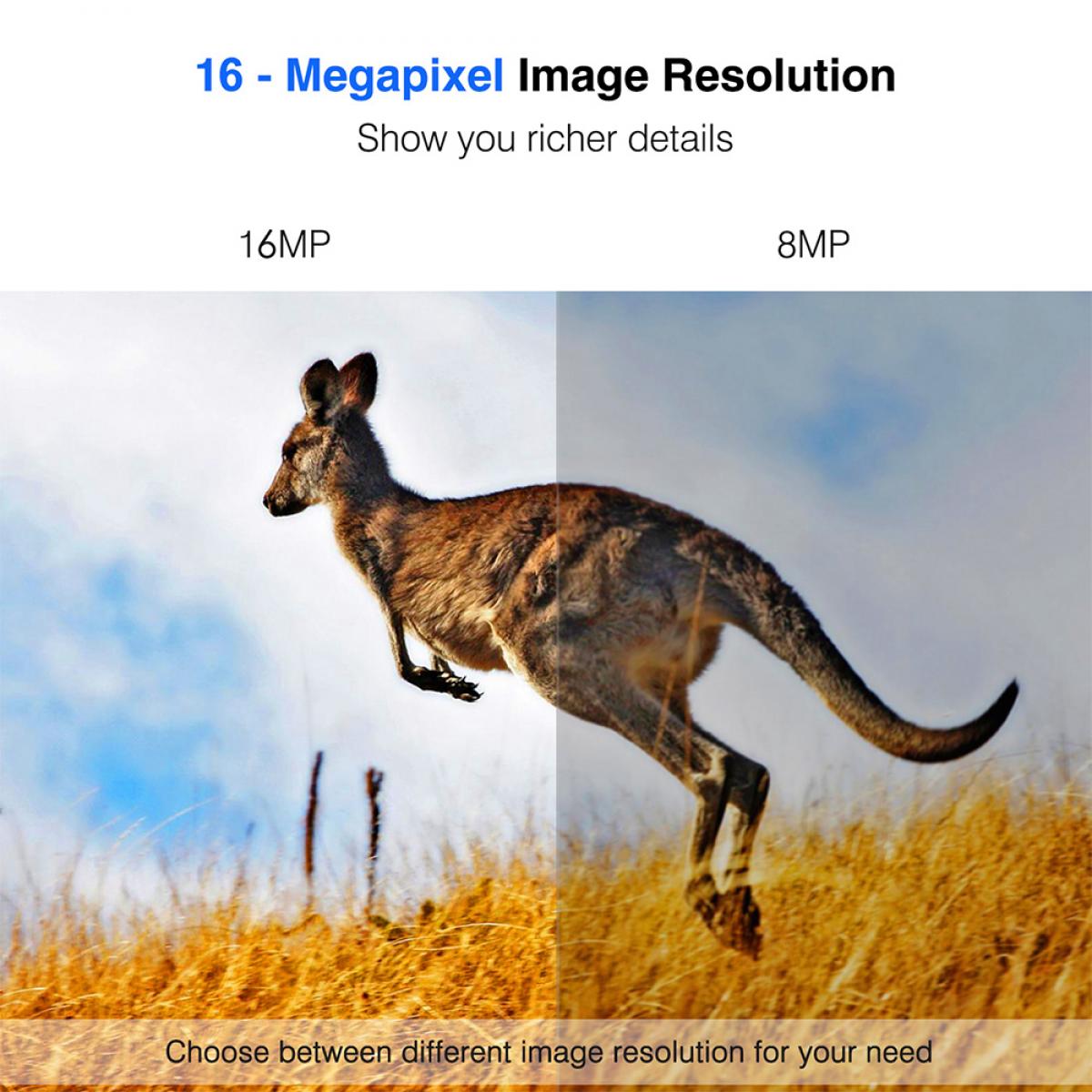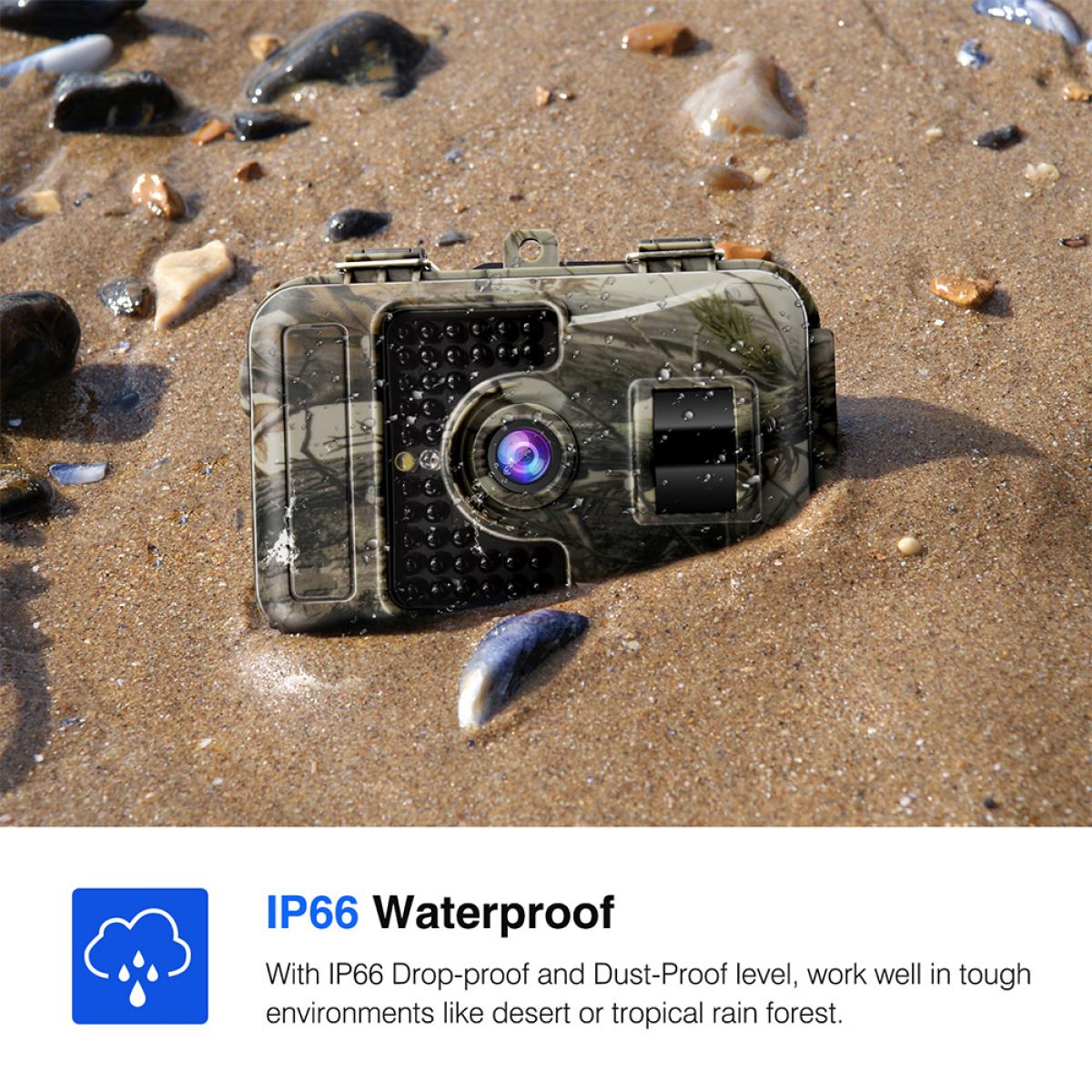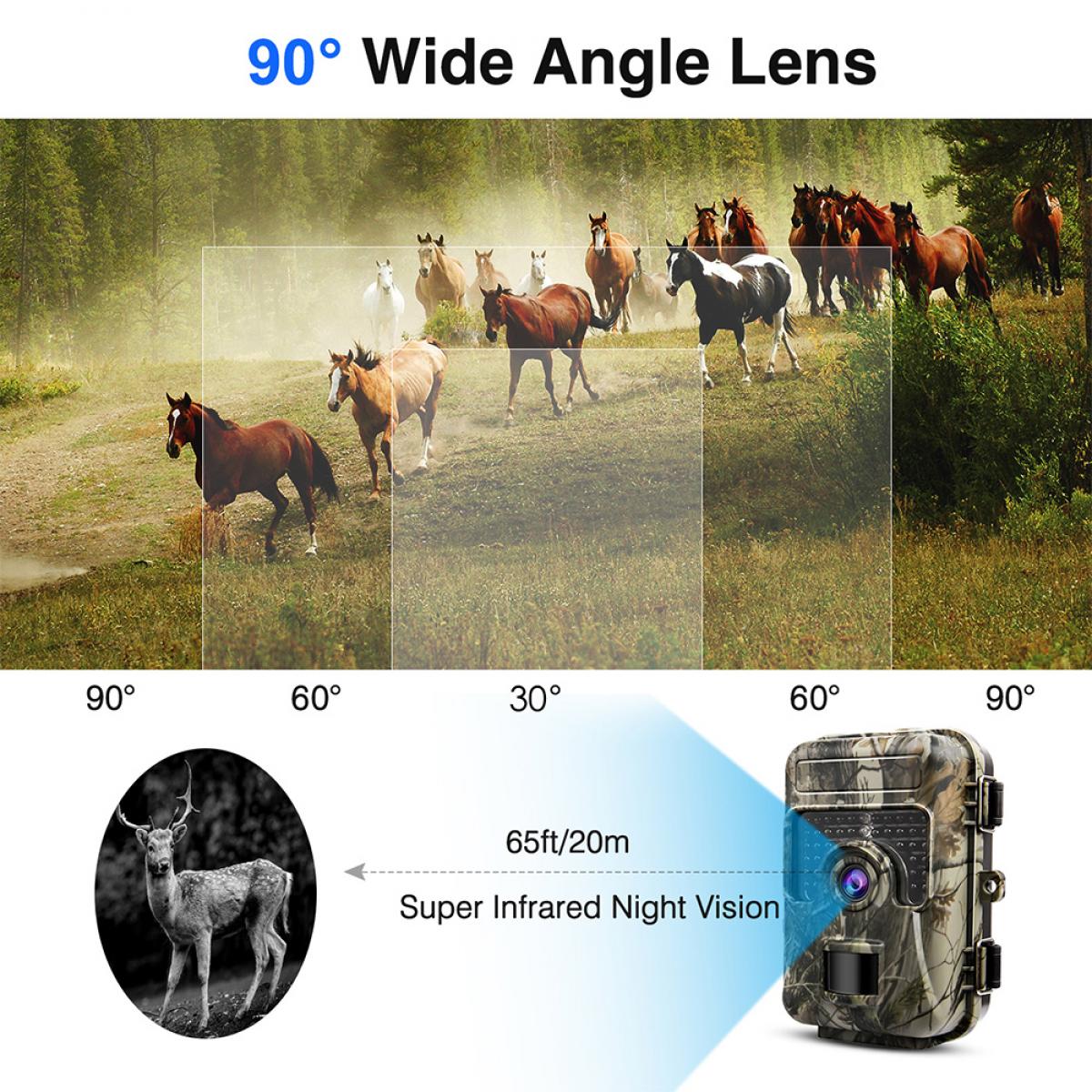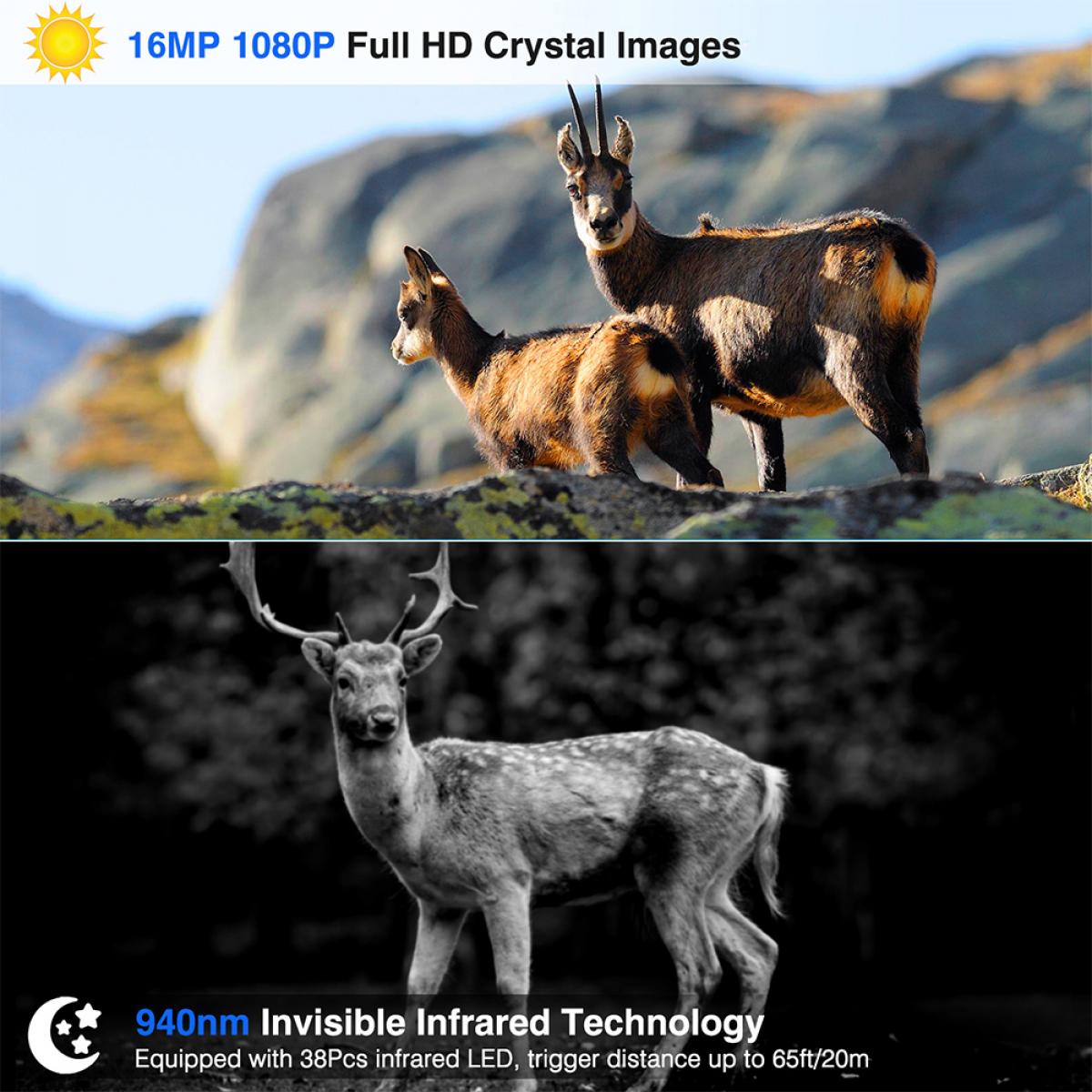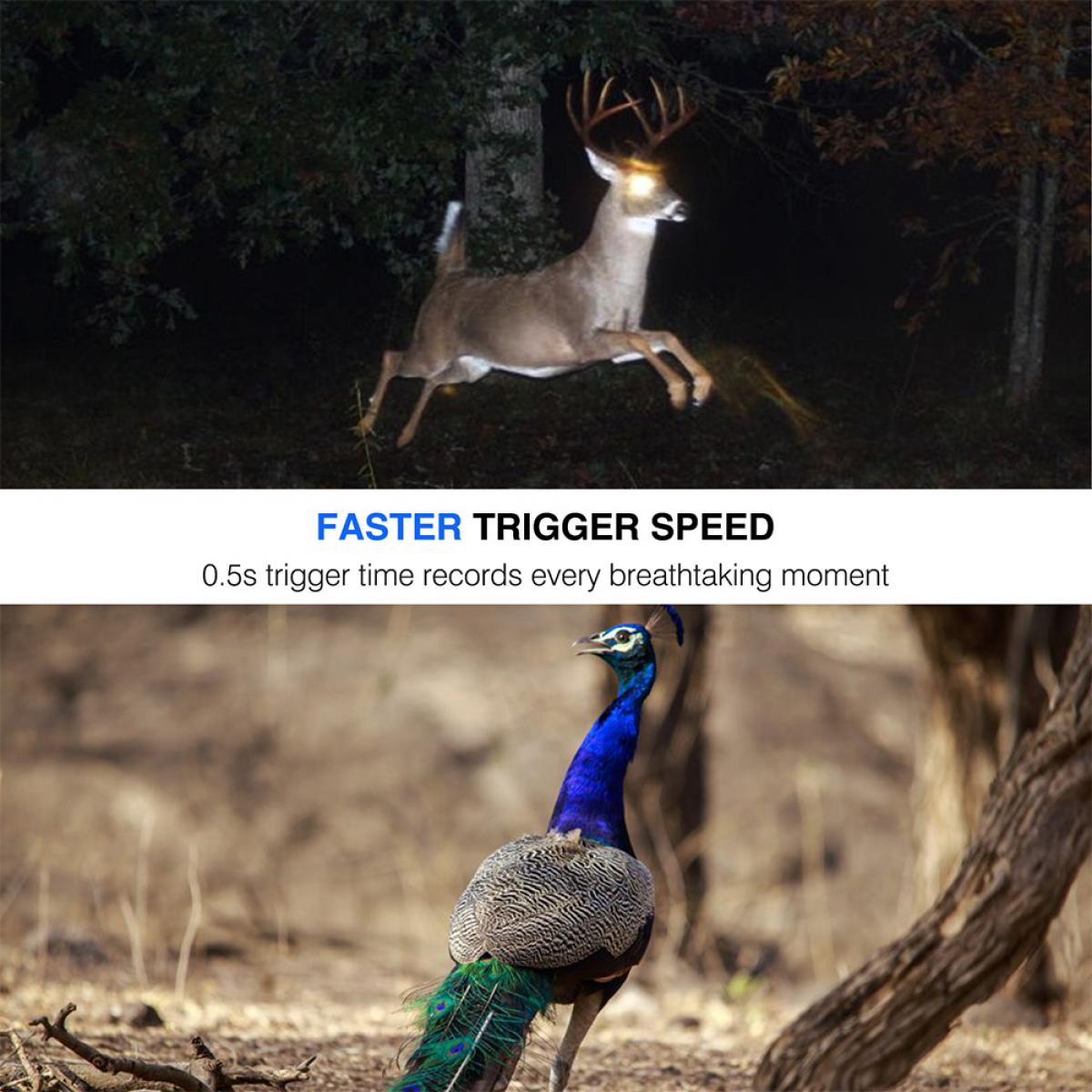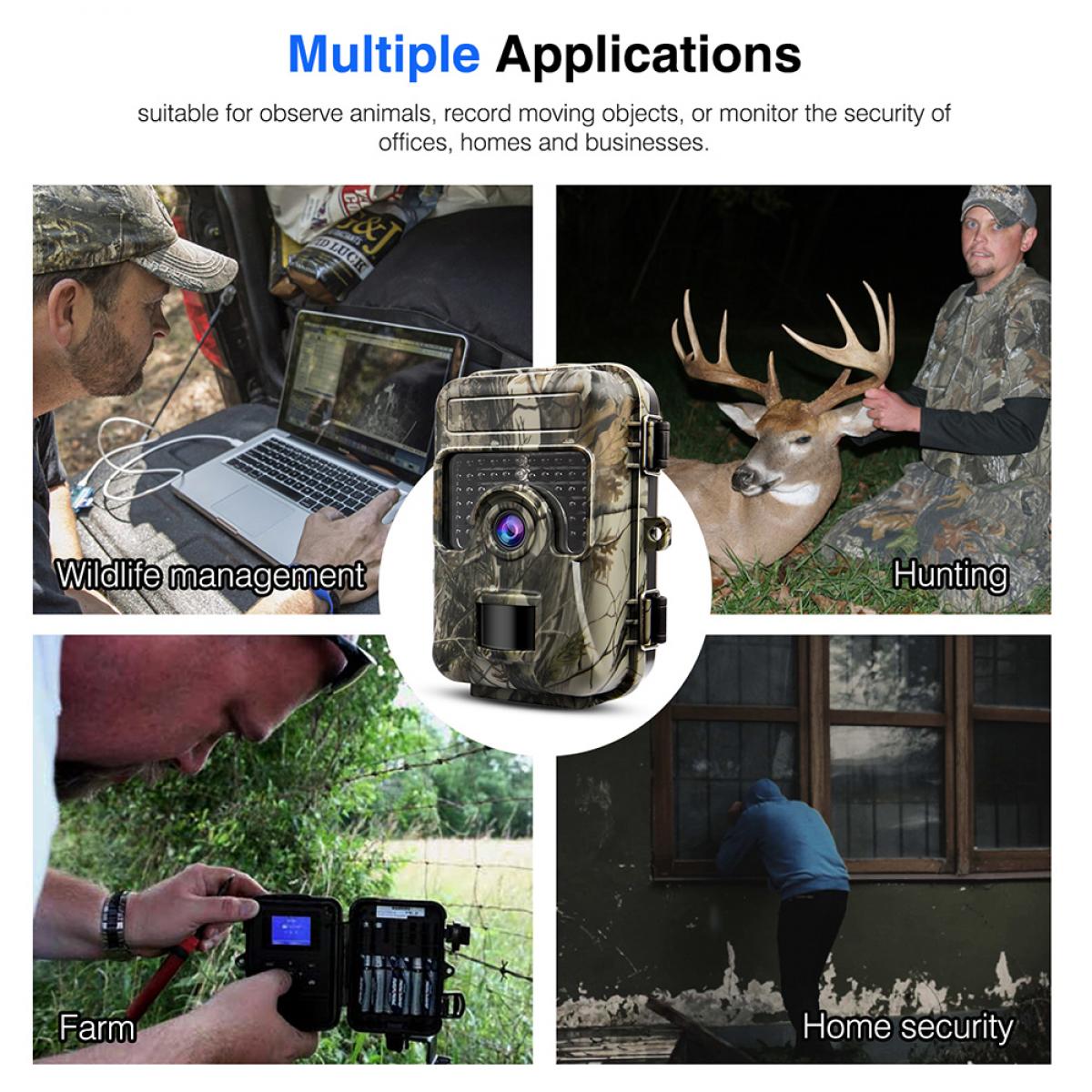 All Reviews
Image

All Star

5 Star

4 Star

3 Star

2 Star

1 Star
Pic quality
Fairly easy to program, and nice picture of the wildlife
04/02/2022
Tha absolutely best camera for the mo ey
Best camera I've ever bought
03/02/2022
Does what it's made for
Overall this is a good camera for game. Even the video quality is pretty good. Only drawback is they quit working so quickly. I ordered 4 and within 2 months 1 quit working completely. Within another 2 months 2 more just quit working. I have 1 out of the 4 that is still going strong. I would buy more if it would hold up longer.
02/02/2022
Can't use for home security
I had ordered the garde pro A3. It came as the "upgraded" A3S. I had it in the woods for 2 months. After a few nights that had gone down to -20 F. I was happy to find it still on when í went out to retrieve it. Even though there were suspiciously no pictures taken during those nights. The lowest temp shown was -5 F. The day pics were totally exceptable. The night pics left allot to be desired. Fortunately it's easy to tell the difference between a deer and a coyote. The trip distance was very good. Once I'd pulled it. I wanted to see how It'd be as a security camera. I will attach a couple pics and u can judge for yourself. One is from 1 pic and a video. The other is from a 3 pic burst. After a couple hundred pics and videos. Being unrecognizable or washed out. I had the LEDs set to there lowest setting. I experimented by covering the LEDs with black cloth tape literally until all but 5 or 6 LEDs were exposed. I was able to finally recognize myself in a picture!! But only at a distance of 15 feet. Otherwise they were typically blurry. I will try some other camera for my next one O i do like the large buttons and a user friendly interface. Good luck
02/02/2022
Wow!!! I'm impressed
Camera operated fine with daylight pictures. No natter the settings, it would NOT TAKE NIGHT PICTURES. We tried the website, with no help. We tried different settings for a week and IT WOULD NOT TAKE NIGHT PICTURES! Returned and will purchase another Bushnell!
31/01/2022
Great trail cam night or day
Trail Cam works great. I am able to see what or who comes into my yard. The only complaint I have is that the cold quickly drains the batteries, they have to be changed ever 2-3 days. During warmer weather, the batteries last 3 weeks.
30/01/2022
Super easy to set up. Works like a charm.
I bought 2 of these and installed them on a commercial rental. They were stolen the first night.
23/01/2022
SD Card Issue
Nice camera for the price, good picture quality and solid construction. Would be a 5 star review however, the SD card needs to be formatted every time it is used or other wise it will not download to my computer. I have tried several different cards with the same results.Overall a nice buy if you're looking for an entry level trail cam.
22/01/2022
I think this will have to be returned
This camera takes great footage and has very good night vision. Make sure to set the sensitivity level as snowy and rainy weather will cause many photos to pile up and impact the battery life as will extreme cold.All in all a good canera for the money.
22/01/2022
There are no faqs for this product.
Trail Camera
Max. Storage
128GB
Image Resolution
16MP
Screen Size
2.31"
Video Resolution
1080P
WIFI+Bluetooth
NO
Amount of infrared lamps
38pcs (940nm)
Amount of PIR SENSORS
1pcs
Detection Range of PIR sensors
90°
Trigger Distance
20m/65ft (night) 15m/49ft (day)
Trigger Speed
0.1s
Waterproof IP Rating
IP66
No Glow Night Vision
Yes