BA225 Lightweight Travel Tripod Portable Carbon Fibert Tripod 60"/150 cm with 360 Degree Ball Head for Canon Sony Nikon SLR DSLR C225C0+BH-25
To
United States
Expedited Free Shipping
3-5
business days
K&F Carbon Fiber Tripod BEST SELLER. Free Shipping Worldwide. 30 Day No Reason Return. K&F Concept Carbon Fiber Camera Tripod features an ultra-light carbon fiber tube design. Portable and easy to carry.

KF09.077V2

SKU:

KF09.077V2

118.99

https://www.kentfaith.com/KF09.077V1_kamp-f-ba225-carbon-fiber-tripod-2-section-bottom-axis-aluminum-alloy-triangle-seat-detachable-monopod-reflexable-ball-head-orange-carbon-fiber-kf-25-low-center-of-gravity-head
Description
* 【Lightweight & Portable】K&F Concept C225C0+BH-25 (old model BA225) Carbon Fiber Tripod tube made of quality carbon fiber weighs only 2.20lbs, measures 14" long when folded, super lightweight, and compact with a loading capacity of up to 17.63lbs / 8kg, making it ideal for indoor and outdoor photography.
* 【Convenient & Flexible】22mm tube diameter, 5-section legs with spiral type locking knob allows you to adjust the working height from 18.1" to 60.2" in seconds; Tripod legs can be adjusted in three levels of opening angle to stabilize on varying grounds and incline levels.
* 【Detachable Monopod】This carbon fiber lightweight tripod can be quickly disassembled with the central axis screw and transformed into a monopod, providing an alternative way of shooting with ease.
* 【360°Panorama Ball Head】The specially designed 25mm ball-head can rotate 360° and get free angles, allowing you to get the perfect shot and amazing panorama every time.
* 【High Compatibility】The quick release 1/4" screw of C225C0+BH-25 Carbon Fiber Tripod is suitable for most cameras, DSLR cameras, projectors, telescopes, etc; Your phone can be connected via an extra phone mount as well.
Shipping
To
United States
Expedited Free Shipping
3-5
business days
Professional Lightweight Compact Tripod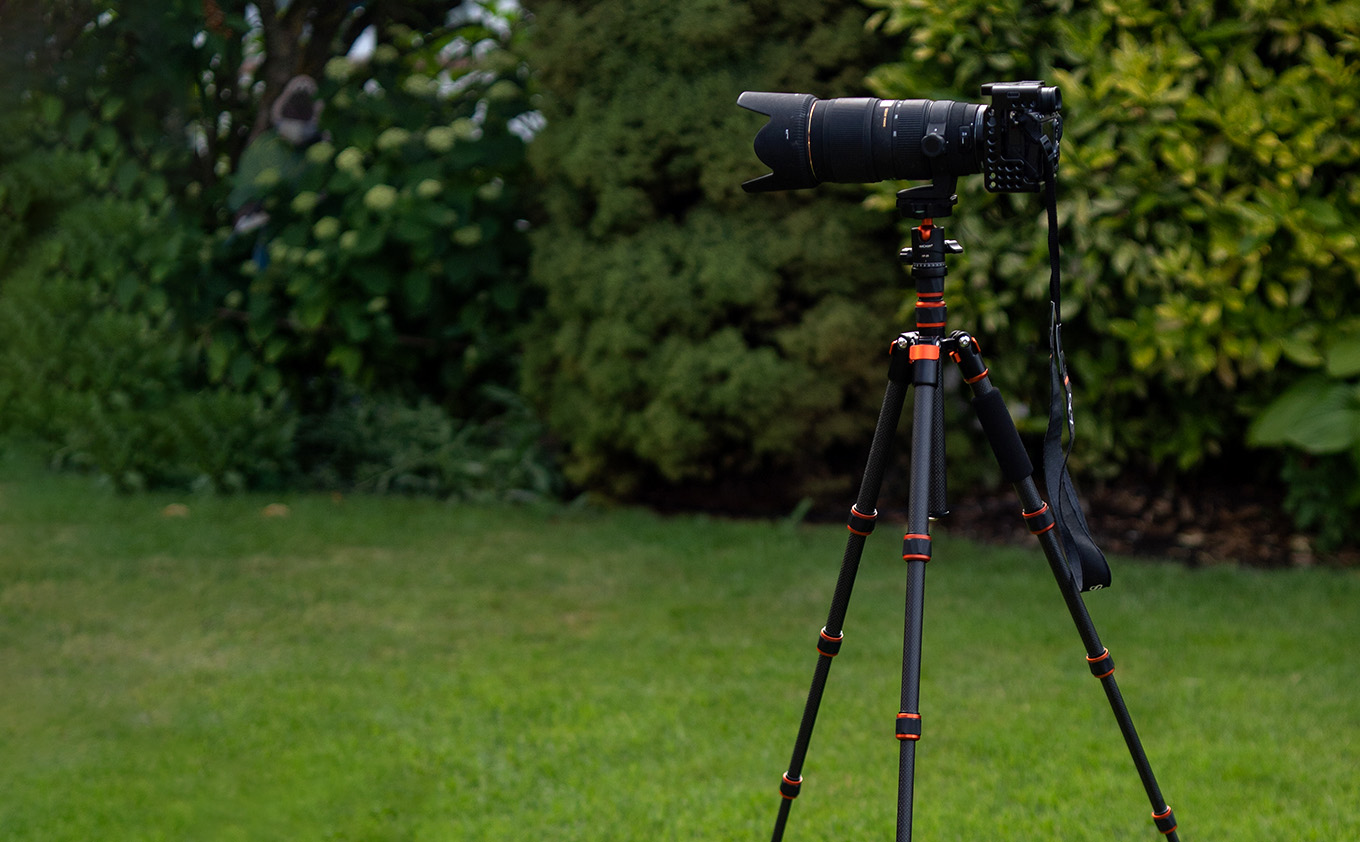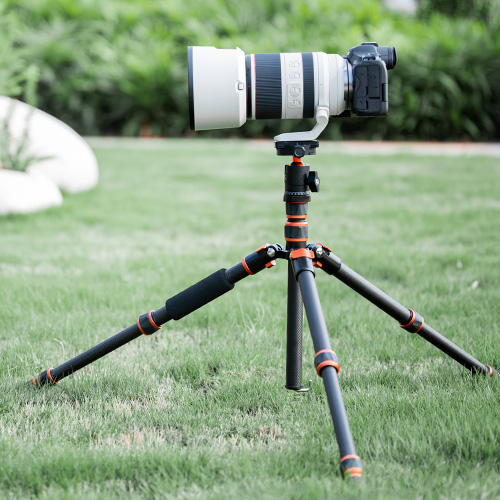 8kg / 17.6lbs
Loading capacity up to 17.6lbs / 8kg, making
the carbon fiber tripod
ideal for indoor and outdoor photography,
travel/vlog.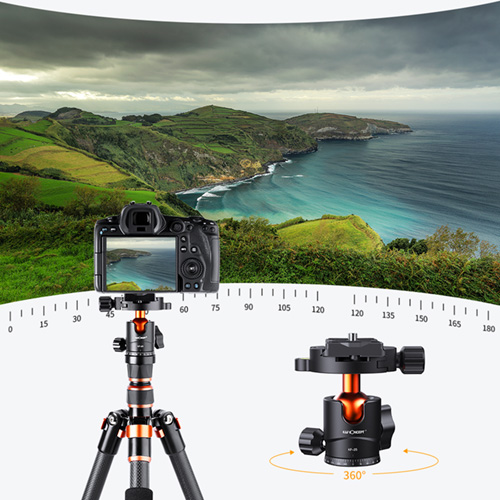 360° Panoramic Shooting
Ball-head can rotate 360° and get free angles, allowing you to get the perfect shot and amazing panorama every time.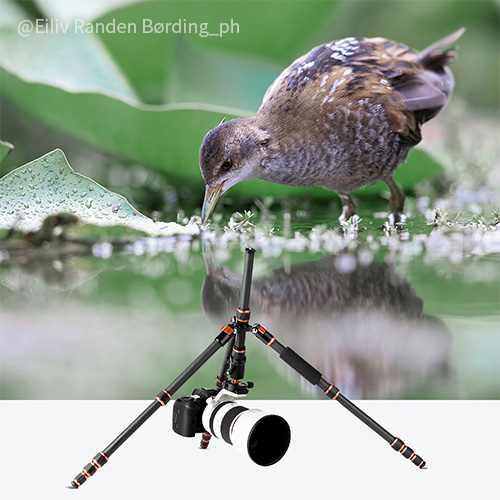 Lowest Angle Shooting
Lowest angle shooting, macro shooting, and special photography can be achieved through an inverted central axis.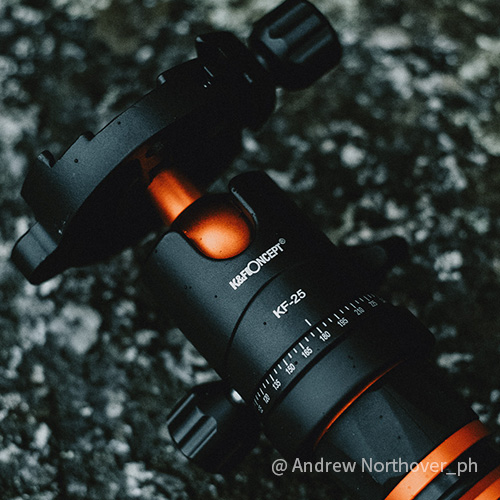 25mm Ball head
Made of metal with solid construction, it is durable and tough enough.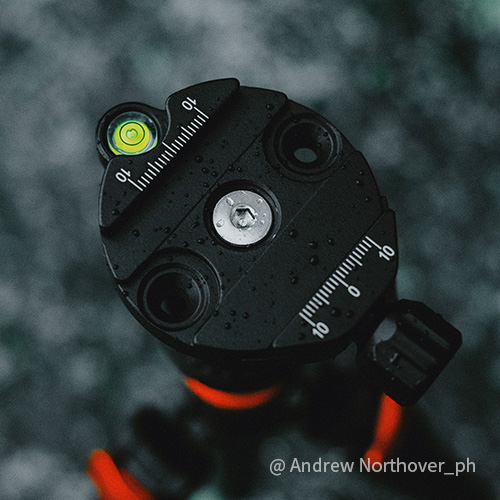 Fluid heads
Let you better grasp the balance in the shooting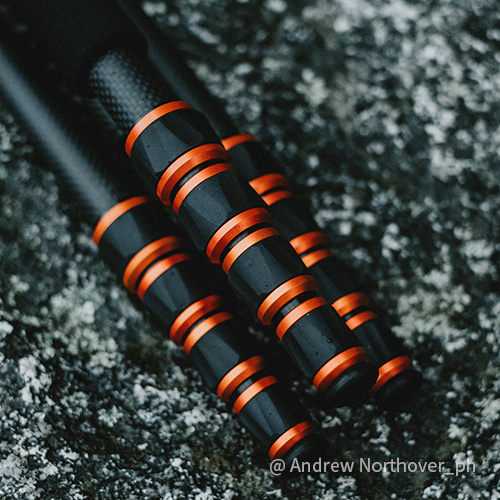 Metal Spiral Locking
The metal spiral locking knob on the leg is better for locking strength. Release clockwise and tighten counterclockwise.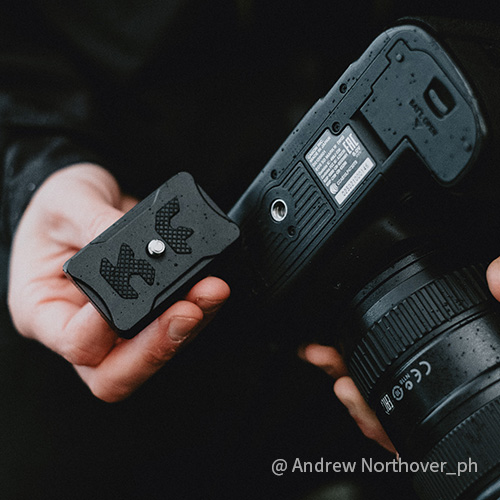 High Compatibility
The quick-release 1/4" screw is suitable for most cameras, DSLR cameras, projector,s and telescopes, etc.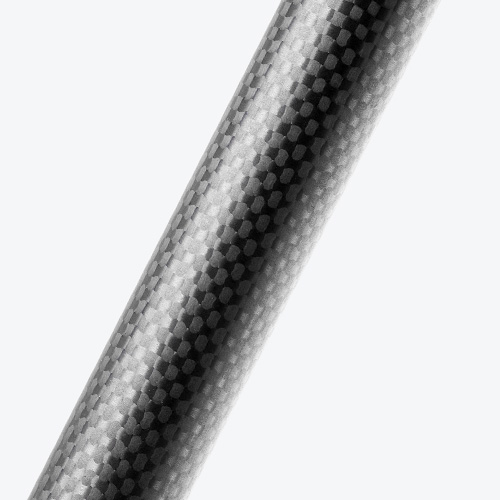 22mm tube diameter
Use high-quality carbon fiber materials to reduce item weight while maintaining strong stability.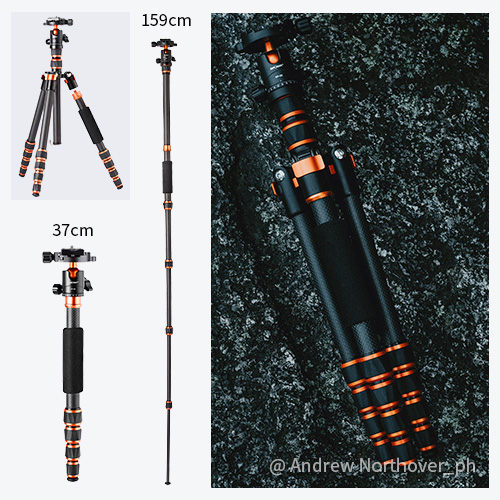 Detachable Monopod
Transform into a monopod, providing an alternative way of shooting with ease.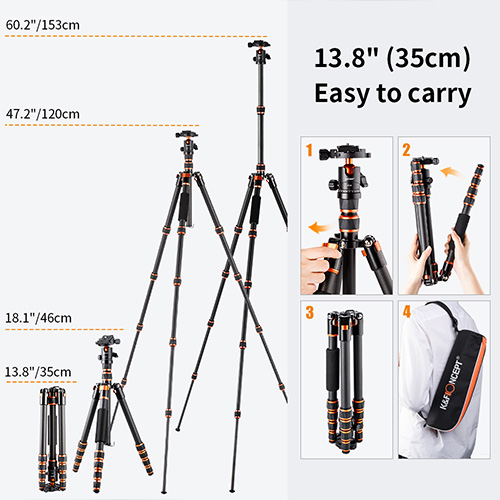 Easy to shoot
Easy to carry, minimum height 13.8"/35cm maximum height 60.2"/153cm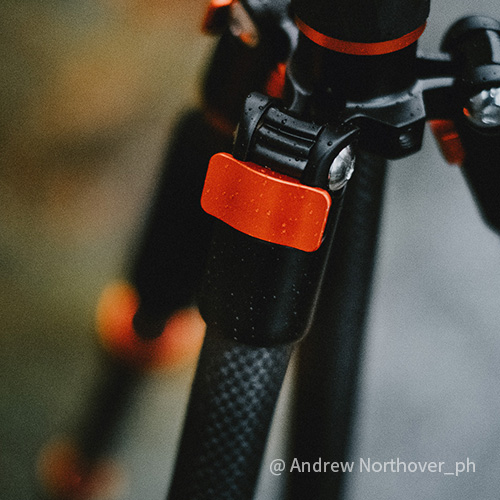 Adjustment buckle
Tripod legs can be adjusted in three levels of opening angle to stabilize on varying grounds and incline levels.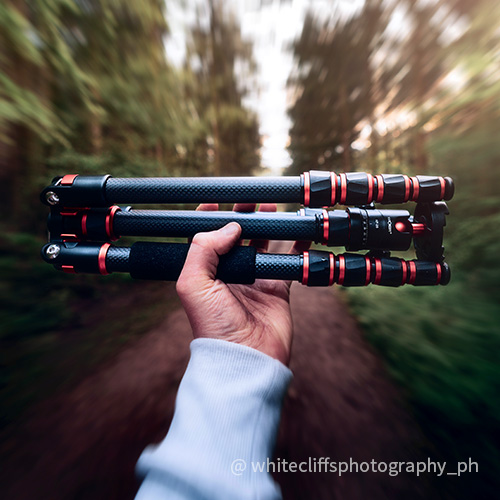 Lightweight & Portable
Tripod
Tripod tube made of quality carbon fiber, weighs only 2.20lbs, measures 13.38" long when folded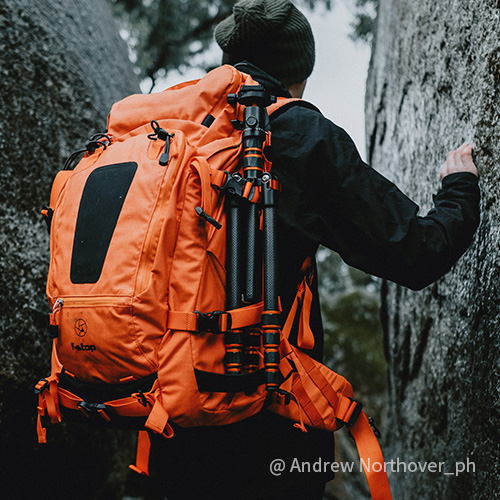 Backpack storage
Walk with you on the side of the backpack without occupying your backpack space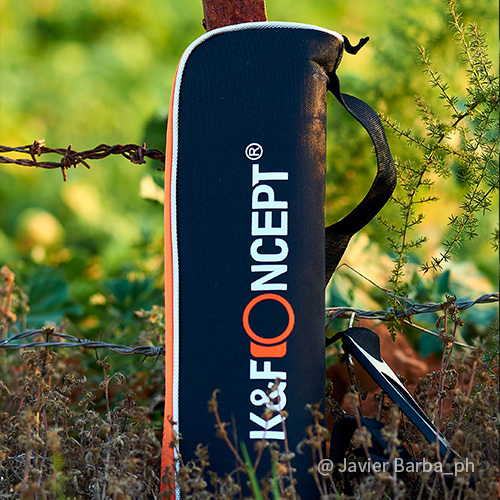 Portable Carrying Bag
With a high-quality portable carrying bag, the carbon fiber tripod is the best for travel/vlog, the shoulder belt is convenient to use.
| | | | | |
| --- | --- | --- | --- | --- |
| | | | | |
| | | | | |
| | | | | |
| Rating | 49 reviews. | 60 reviews. | 12 reviews. | 63 reviews. |
| Price | $118.99 | $136.99 | $129.99 | $139.99 |
| Model | KF09.077V2 | KF09.093 | KF09.109 | KF09.010 |
| Load Capacity | 8kg/17.6lbs | 10kg/22.05lbs | 10kg/22.05lbs | 10kg/22.05lbs |
| Maximum Working Height | 1520mm/59.84" | 1720mm/67.72" | 1600mm/63" | 1680mm/66.14" |
| Minimum Working Height | 460mm/18.11" | 530mm/20.87" | 535mm/21.06" | 445mm/17.52" |
| Folded Length | 350mm/13.78" | 420mm/16.54" | 410mm/16.14" | 500mm/19.69" |
| Weight | 1013g/2.20lbs | 1325g/2.92lbs | 1346g/2.97lbs | 1507g/3.32lbs |
| Materials | Carbon Fiber | Carbon Fiber | Carbon Fiber | Carbon fiber |
| Leg Lock Type | Twist Lock | Twist Lock | Flip Lock | Twist Lock |
| Leg Diameter | 10-22mm/0.39-0.87" | 13-25mm/0.51-0.98" | 16-25mm/0.63-0.98" | 16-25mm/0.63-0.98" |
Superb and Lightweight Tripod
This is a superbly lightweight and awesomely built tripod, I tried mine as soon as it arrived, k&f really do make some of the best quality items for the money, ideal for travelling due to its mere size, but extends to a height that's perfect for me, I decided to upgrade my tripods for my photography and videography and found that k&f suit my needs, i own a few k&f tripods now and they are perfect for the job, I would recommend these.
13/09/2022
Versatil tripode para sacarle mucho partido a nuestras escapadas
Para fotografos ocasionales o para llevarlo de viaje es ideal, dado que sus medidas le ofrecen gran versatilidad y sus materiales de alta calidad y resistencia apenas suman 1kg, lo que lo hacen extremadamente facil de transportar. El tipo de cabeza es de bola y totalmente estirado alcanza unos 1.3m, cosa que no está mal pero lo mas llamativo que plegado es poco mas de 30cm, los ejes, articulaciones y tornillos pues me los esperaba peor, pero están bastante bien diseñados y construidos en conjunto y parecen muy durables y cada parte con alta resistencia, incluso la rotula (con rotaciòn completa 360) que aunque no es de un modelo premium si se ve manejable y fuerte, contando con protecciones de goma para asegurarnos su longevidad.
Si lo extendemos al maximo la patas evidentemente pierde un poco de estabilidad cosa que ocurre hasta con modelos de muchos cientos de euros, pero tiene la suficiente estabilidad para poder usarla con cámaras que no sean muy pesadas, de las que tengo la que mas llega es a 1.8kg con el objetivo y se adapta a la perfección como anillo al dedo y ahí percibimos que está diseñado para aguantar equipos de varios kg de peso.
Como he comentado es muy versátil y le puedes sacar mucho partido, incluso ensamblar la columna central y convertirlo en monopie. Me salido mejor de lo esperado por lo que pagué por ella y además estoy tranquilo que si la pierdo o sufre algún accidente en mis viajes compraré otra igual debido a su precio ajustado.
INcluye una práctica bolsita de transporte que uso en mis escapadas.
05/06/2021
This tripod is a guarantee!
I declare that I was initially very skeptical about the characteristics of this object, but as soon as I was able to collect it, I immediately realized that it was a quality product. Let's start with the weight, a feature that many underestimate but that offers great stability, just like in this case. 1.5 kg of aluminum which will help you shoot much sharper. Absolutely practical to transport thanks to the bag in which it is contained and above all thanks to its small size: 40 cm when closed which allowed me to store it safely in hand luggage. At its maximum extension it measures 150cm and thanks to the excellent leg locking systems it will be extremely stable. The ball joint is very smooth and the camera can be rotated very easily. The well-designed screw mount, structured to firmly hold the camera on the tripod. Ability to take wonderful panoramic photos thanks to a small wheel which, if unscrewed, allows you to slowly and absolutely steadily rotate the camera. A small highlight of this tripod is the possibility, thanks to an supplied Allen key, to unscrew a tripod leg to use it as a monopod.
12/08/2022
A tripod that I use on every outing
Being passionate about photography, I wanted to discover photography in low light. Who says photo in low light then says competition tripod. I can't afford to put 180 euros in a tripod. I then found this alternative and I must say that I am not disappointed. Beyond its lightness, it is easy to use. It is very functional and very compact. So I can take it everywhere with me. He never leaves me. I am very satisfied with this tripod. In addition it offers the possibility of taking photos in Monopod mode and I completely validate! Its kneecap is perfect for making videos it is very smousss. I recommend
10/09/2022
Versatile and Stylish AF
Recently purchased as i venture into the world of photography, love the look, the various options to shoot, it's light, so i just attach to my bag and go.... Look forward to seeing what i can accomplish with this awesome tool
20/04/2022
Awesome
Second tripod should have bought this one first. Been using it to photograph thunderstorms and night landscapes. Super adjustable and sturdy. It took me a little bit to get used to the twist on the leg locks because they have a little play in them. All the screws stay in can't back them completely out without forcing them harder to lose. Would buy again
09/09/2022
Impressive
I bought this Trupod ready for my trip to NYC in December. I've not yet taken this out on a test outdoors, but testing it around the house it seems impressive. It is very lightweight so I'm guessing in a windy area there will be a vast amount of shake/distortion to your images. I have watched endless YouTube videos of this tripod which shows that the legs fall off as the glue isn't strong, but I'm yet to see this on mine.

I aim to start using it soon before my trip to give it a real test.
04/09/2022
Excellent tripod
Much better quality than the price would suggest.
Took a chance on this and I am really impressed so much so I have retired my Manffroto.
All the fittings are metal not plastic like most at this price.
24/08/2022
I am happy with my purchase
It's my 2nd tripod the first summer very light and I used it for my bridge I switched to a reflex with a bigger zoom and I decided to take a tripod more suitable for the weight of my camera but I didn't want to too expensive. I have found this model it is really very good I take it with me every time I want to take photos of landscapes or other it is robust and well made, professional and in addition it turns into a monopod if there is no space in addition with the ball joint I can put my camera in different positions for more creative shots. Very happy with this purchase
18/08/2022
Extremely sturdy for its size and weight
Very well made tripod with is exceptionally light and folds down very small for ease of transporation. Needs a weight hung below for stability but a hook already in pace for this.
Report abuse
16/08/2022
K&F Concept Camera Backpack KF13.096 + Tripod KF09.077V1 | @Fernando pedro salgado
How to assemble center column
How to assemble tripod leg
Tripod General
Load Capacity
8kg/17.6lbs
Maximum Working Height
1520mm/59.84"
Max Height without Center Column
1195mm/47.05"
Minimum Working Height
460mm/18.11"
Folded Length
350mm/13.78"
Weight
1013g/2.20lbs
Materials
Carbon Fiber
Tripod Head
Ball Head
Color
Orange/Black
Bubble Level
Tripod Legs
Leg Lock Type
Twist Lock
Leg Positions
5
Leg Diameter
10-22mm/0.39-0.87"
Feet Features
Can be reversed 180° and folded
Tripod Center Column
Center Column Features
Center Column Inversion
Center Column Sections
2