Camera Tripod Mini Ball Head Professional Ballhead for DSLR Camera/Flash light/LCD monitor/Video Light (two packs)
Out Of Stock
Product Unavailable
No Cancellation Fee
Buy 99$-15$, 199$-30$, 299$-50$, 599$-120$(Black Friday Price)
Free shipping worldwide
K&F Concept Mini Ball Head precisely processed with alloy aluminum. 360 degrees adjustable, convenient for shooting. Compact body, easy to carry.

KF31.034

SKU:

KF31.034

25.19

https://www.kentfaith.com/KF31.034_kf-concept-mini-ptz-two-packs
Buy 99$-15$, 199$-30$, 299$-50$, 599$-120$(Black Friday Price)
Description
* [Material] Alloy aluminum material, CNC precision processing, making it strong and durable.
* 【Sphere】The ball head is 360 degrees, which is more convenient.
* 【Volume】Small size, more comfortable hand feeling, easy to hold.
* [Operation and use] The translation movement can be firmly locked in the proper position by the translation lock button.
* The 1/4" screw set is suitable for all types of SLR camera tripods, LCD monitors, flashes, video lights or other camera accessories
Shipping
Free shipping worldwide
Sale
Buy 99$-15$, 199$-30$, 299$-50$, 599$-120$(Black Friday Price)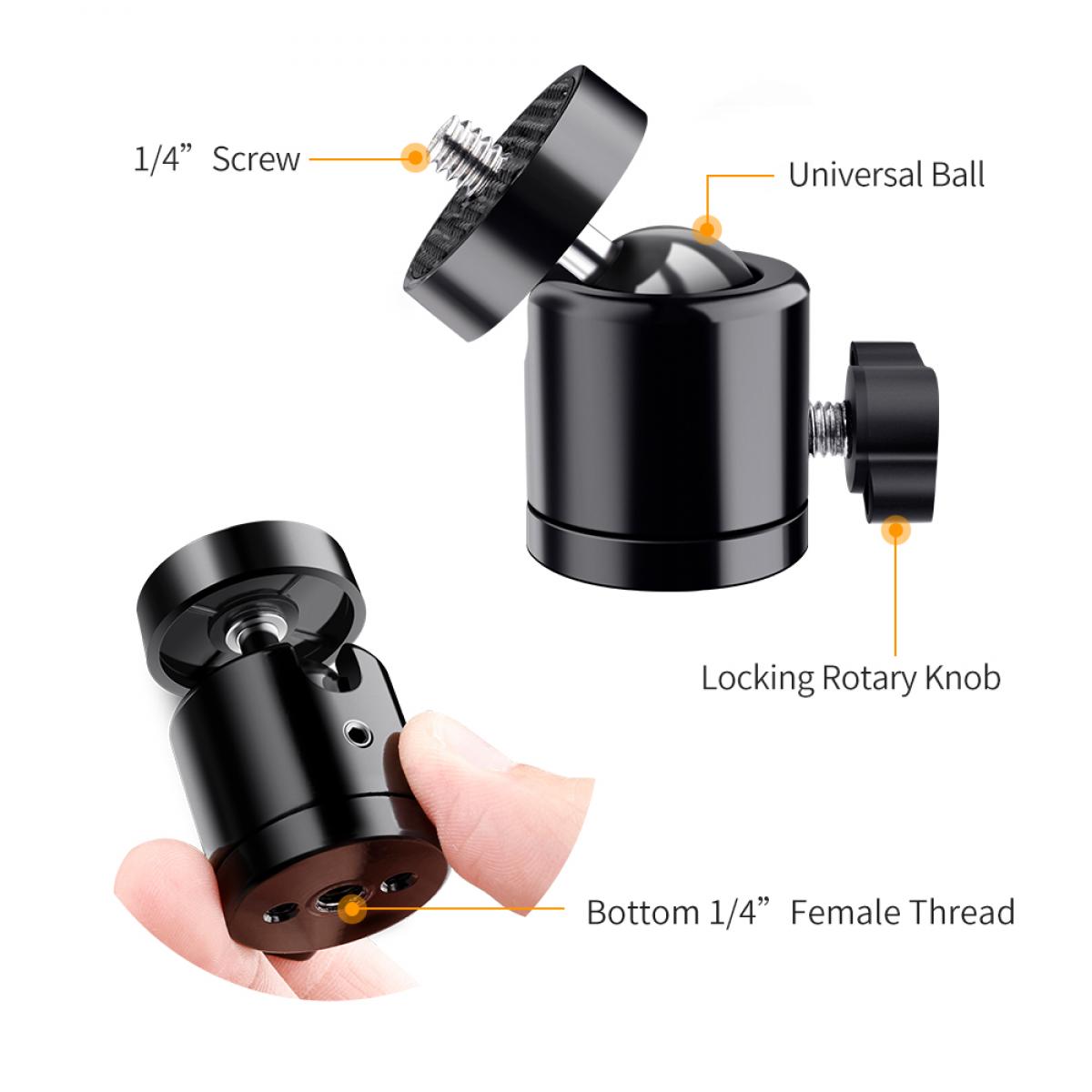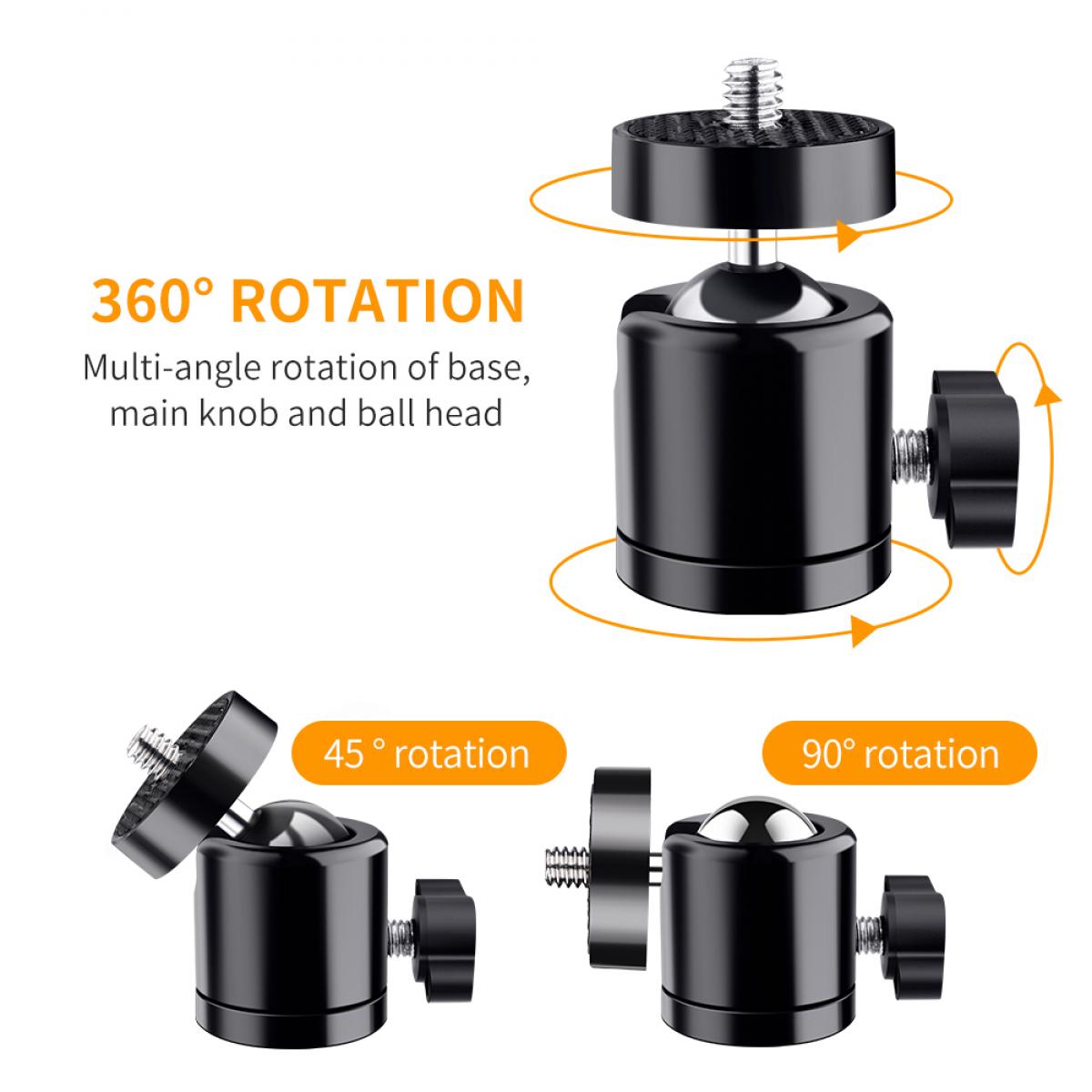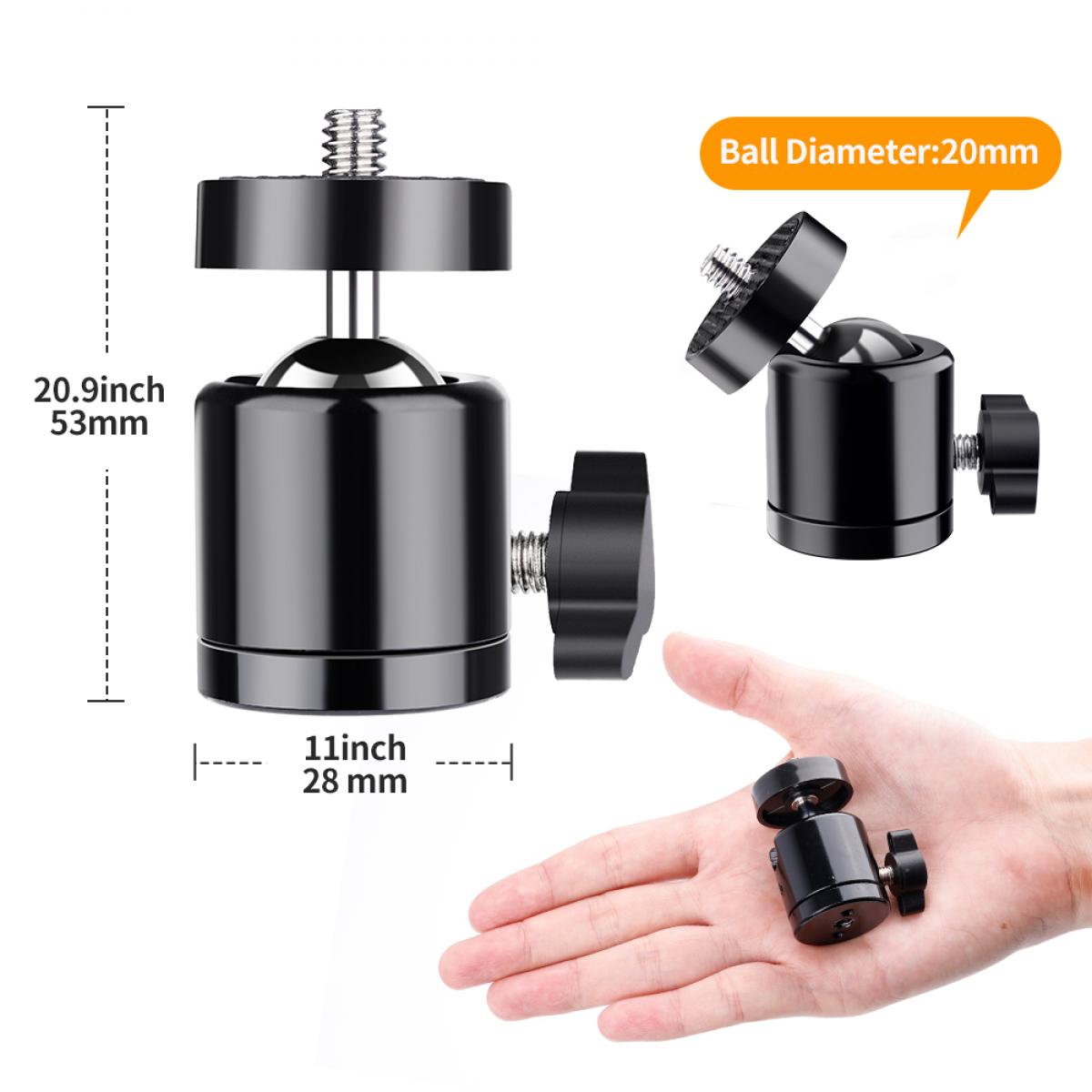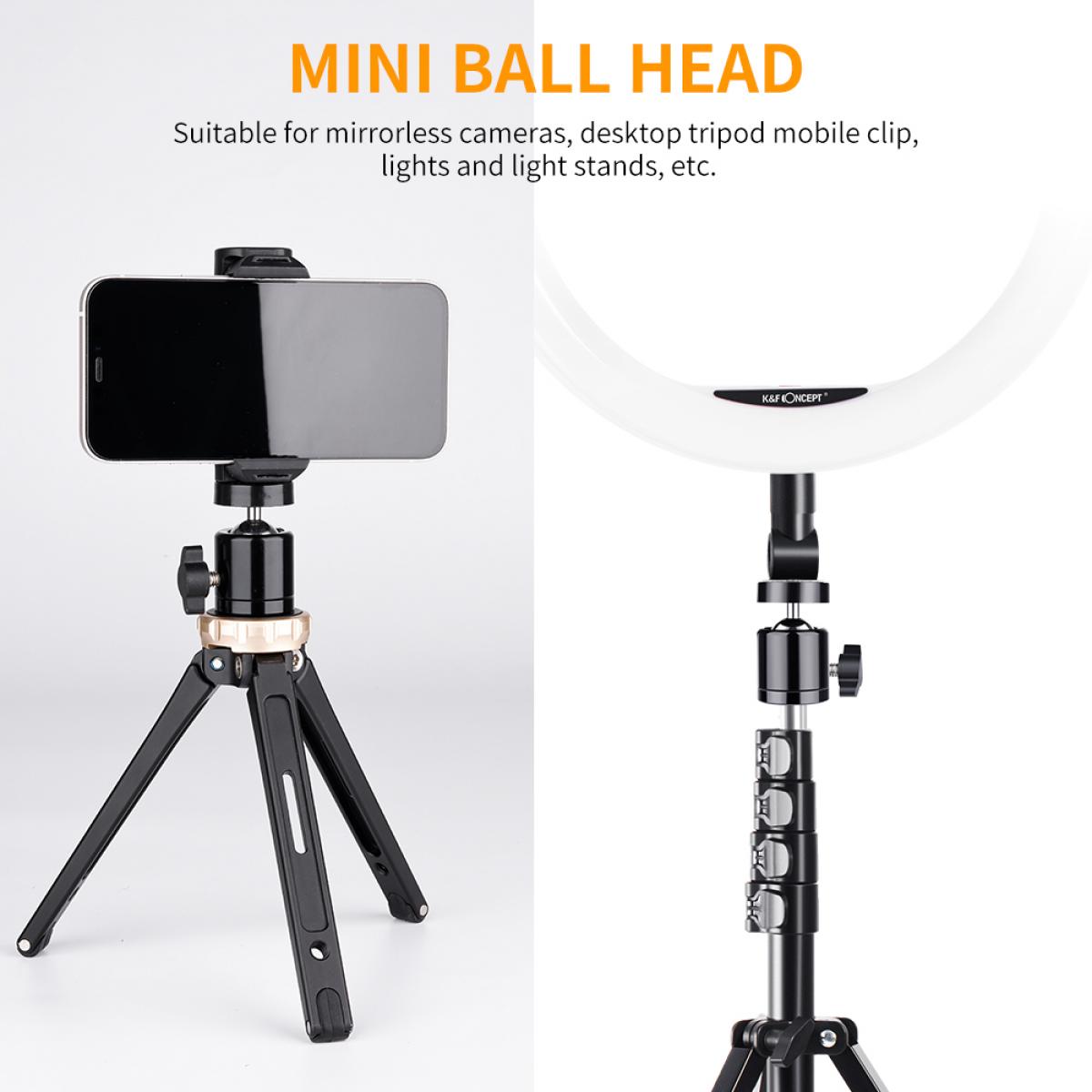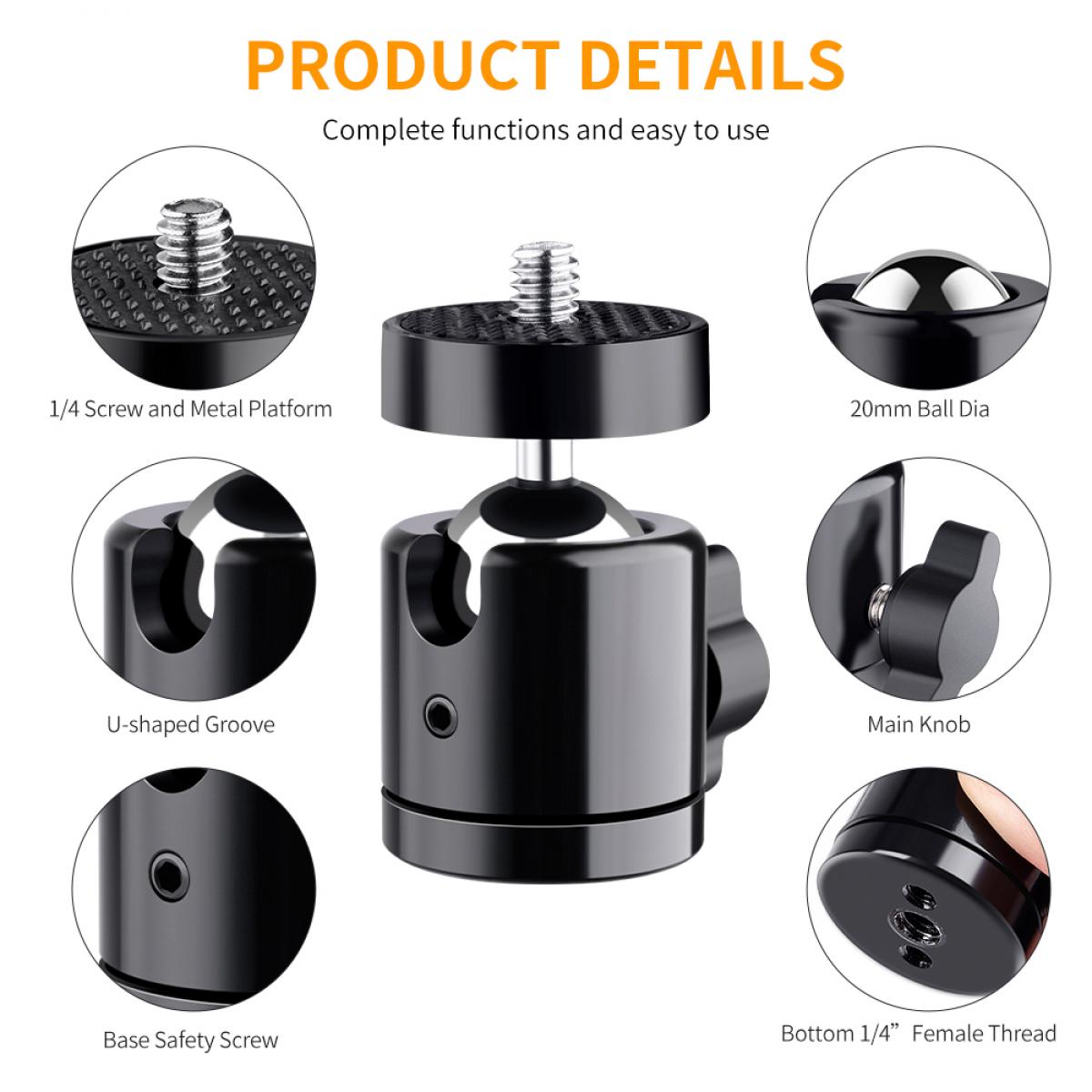 All Reviews
Image

All Star

5 Star

4 Star

3 Star

2 Star

1 Star
Sooooo Good...
What a value. Works great, positive lockup, great swivel, well made, great materials.
08/01/2022
I'm glad I upgraded
I was using the simple ball had that was included with my
28/10/2021
Very well made and sturdy
Excellent product
18/08/2021
Top quality and great price
Great quality and great price!
24/07/2021
Good basic ball mount
Nice little ball mount. Would have been a 5 if the lower adjustment knob was not the same level as the mount. I am using this with a Skywatcher adventurer mount and the mount bar is wider than a standard camera tripod.. otherwise vey nice
01/05/2021
Well built. Fair price
I was concerned with the price being afraid that it would be poor quality,
11/03/2021
Will not handle 150-600 mm lens on camera
None
29/12/2020
Seems solidly built
Performs as advertised.
17/12/2020
Well Built and Functional
The last ball head joint that came with a light set I got from Neewer was pretty flimsy and didn't work with heavier cameras. I upgraded a lens to a better video lens on one of my cameras and the old ball head just wouldn't hold the camera up for any length of time no matter how tight it was cranked.Hence bring in this ballhead joint. Looking through reviews on Amazon I was trying to find a sturdy joint that wouldn't break the bank, and this looked like the best option. The device certainly is sturdy, easy to adjust, and I feel like this will last me for a good while.
07/11/2020
Excelent quality
Excelent quality for the price
18/10/2020
There are no faqs for this product.