48MP 4K Waterproof Trail Camera Motion Activation 55° Detection Range 0.3s 2.3" LCD 40pcs Infrared LED for Wild Animal Hunting Monitoring
Free shipping to eligible country
Free Shipping. 30 Day No Reason Return. K&F Concept trail camera features ultra HD video/image resolution, fast trigger speed, waterprrof&rugged housing, crisp night vision.

KF35.040

SKU:

KF35.040

71.99

https://www.kentfaith.com/KF35.040_20mp-4k-waterproof-wild-animal-hunting-monitoring-with-night-vision-movement-activation-function-20mp-photo-4k-video-120-detection-range-0-2-second-2-4-inch-lcd-40-pcs-infrared-led-infrared-outdoor-deer-reconnaissance
Description
* Fast 0.3 second trigger speed and 65 feet trigger distance-once motion is detected, the game camera will activate within 0.3 seconds to capture the best moment! The trigger distance is up to 20m (65ft), and the 55° detection range allows you to get a wider field of vision!
* Ultra HD 4K video resolution and 48MP clear image-The hunting camera can capture 20MP clear image and full HD 4K video, providing you with a vivid wildlife world during the day (color) and night (black and white). Optional image and video resolutions provide a good balance between image/video quality and storage space. (Note: Does not include memory card)
* IP66 waterproof and 2.3" LCD display-IP56 waterproof, effectively prevent rain and dust from damaging your wildlife camera, even when used in the jungle or desert! The 2.3" LCD ensures that you can set up the camera or view images and videos easier!
* The outdoor game camera has functions such as time stamp and time delay, intuitive buttons, and a large display screen that is easy to set up. Considering the smoothness of use, it is recommended to use a 256GB micro card.
* The sturdy shell and IP66 waterproof hunting camera can avoid the impact of rain and sand on the hunting camera. It can also work in harsh environments such as deserts or tropical rain forests. Can be fixed on the branches with elastic ropes. Using mounting straps and threaded tripods, off-road wildlife cameras can be mounted easily and firmly.
Shipping
Free shipping to eligible country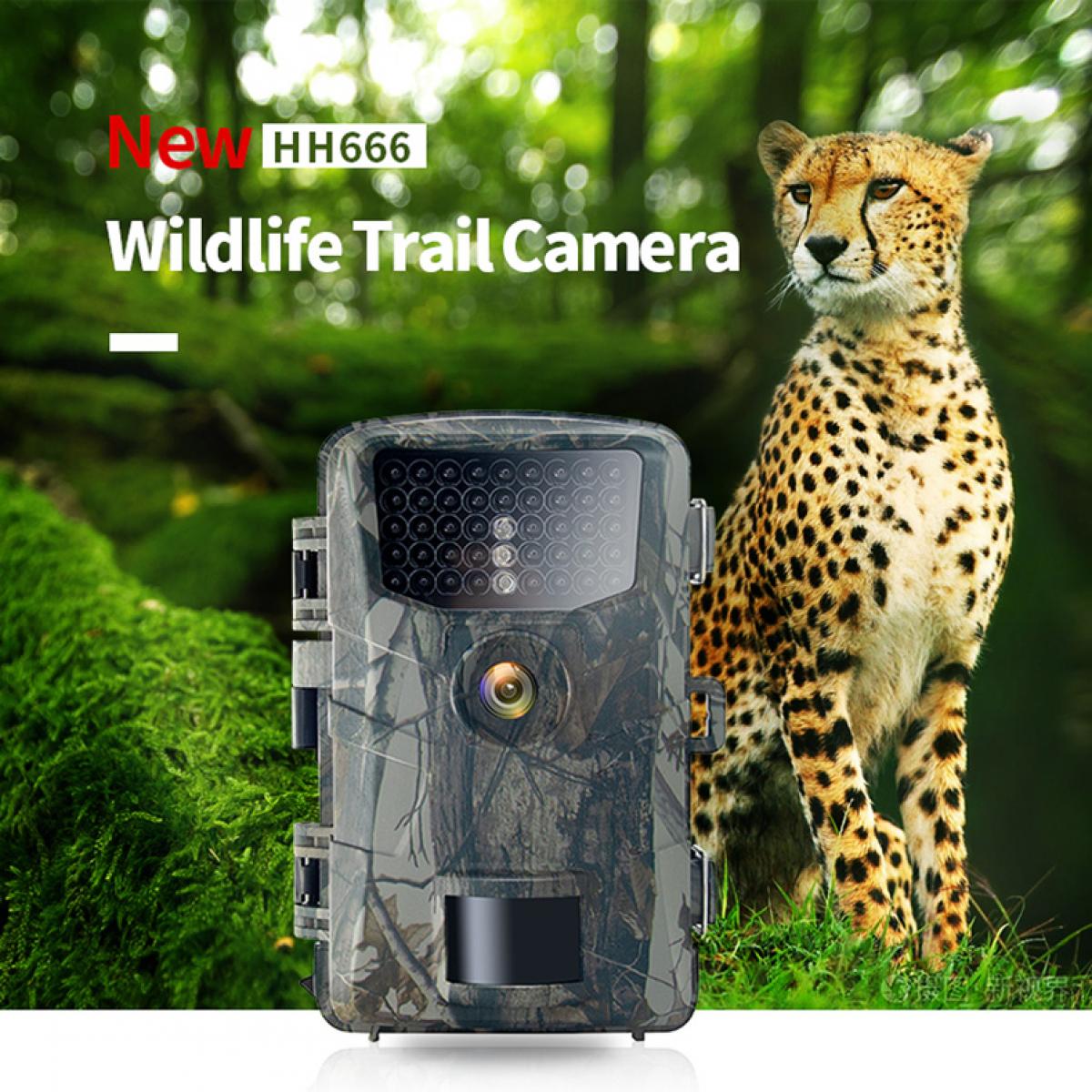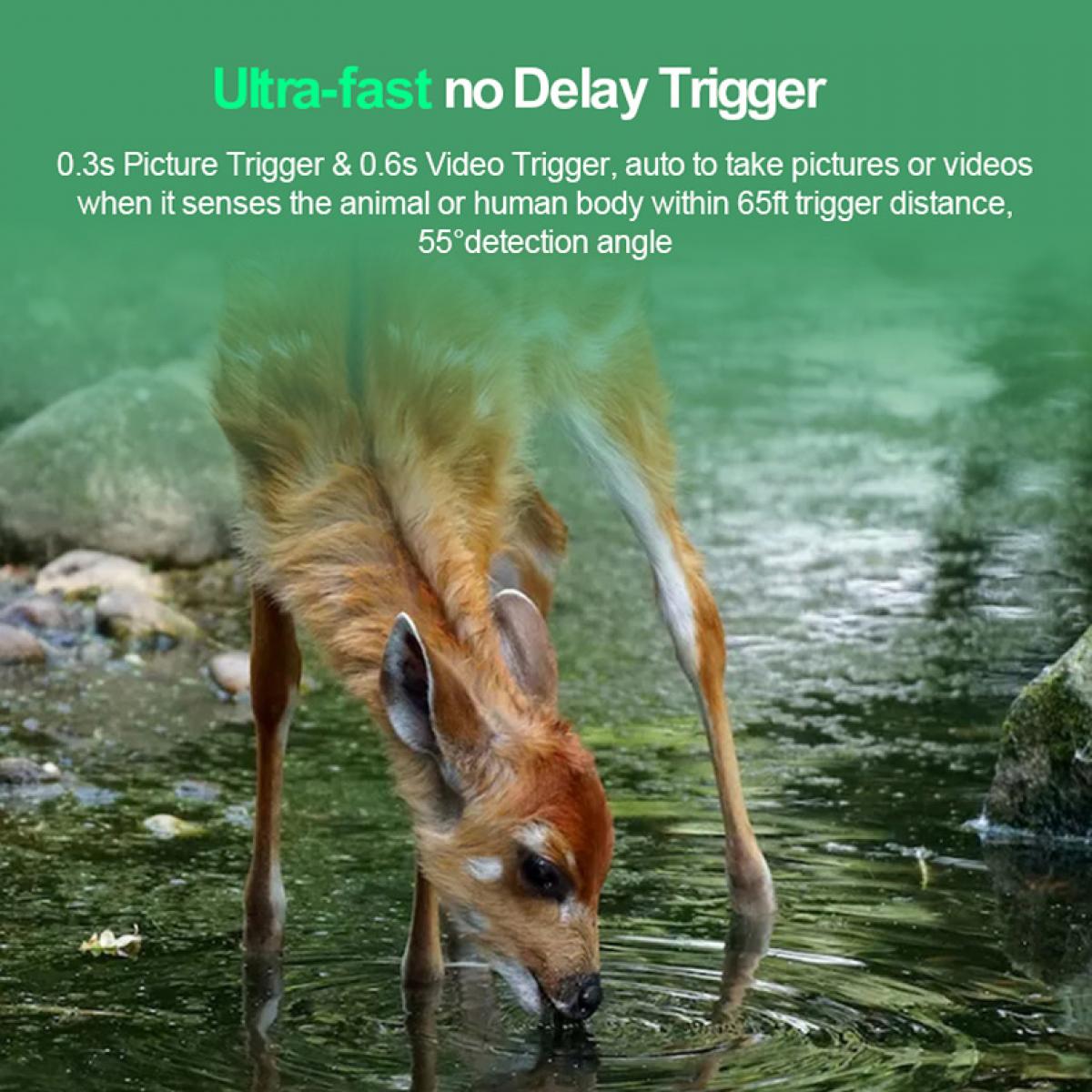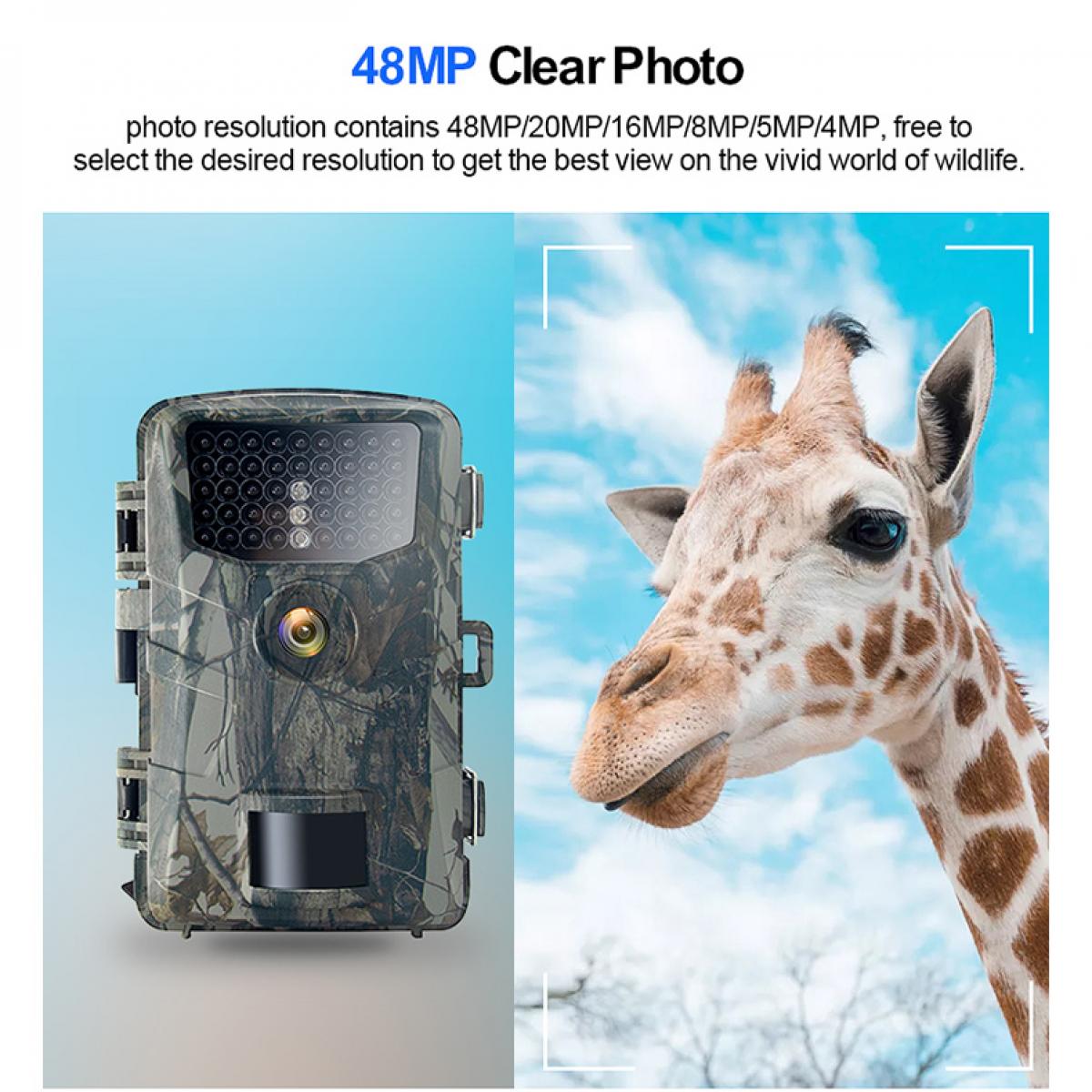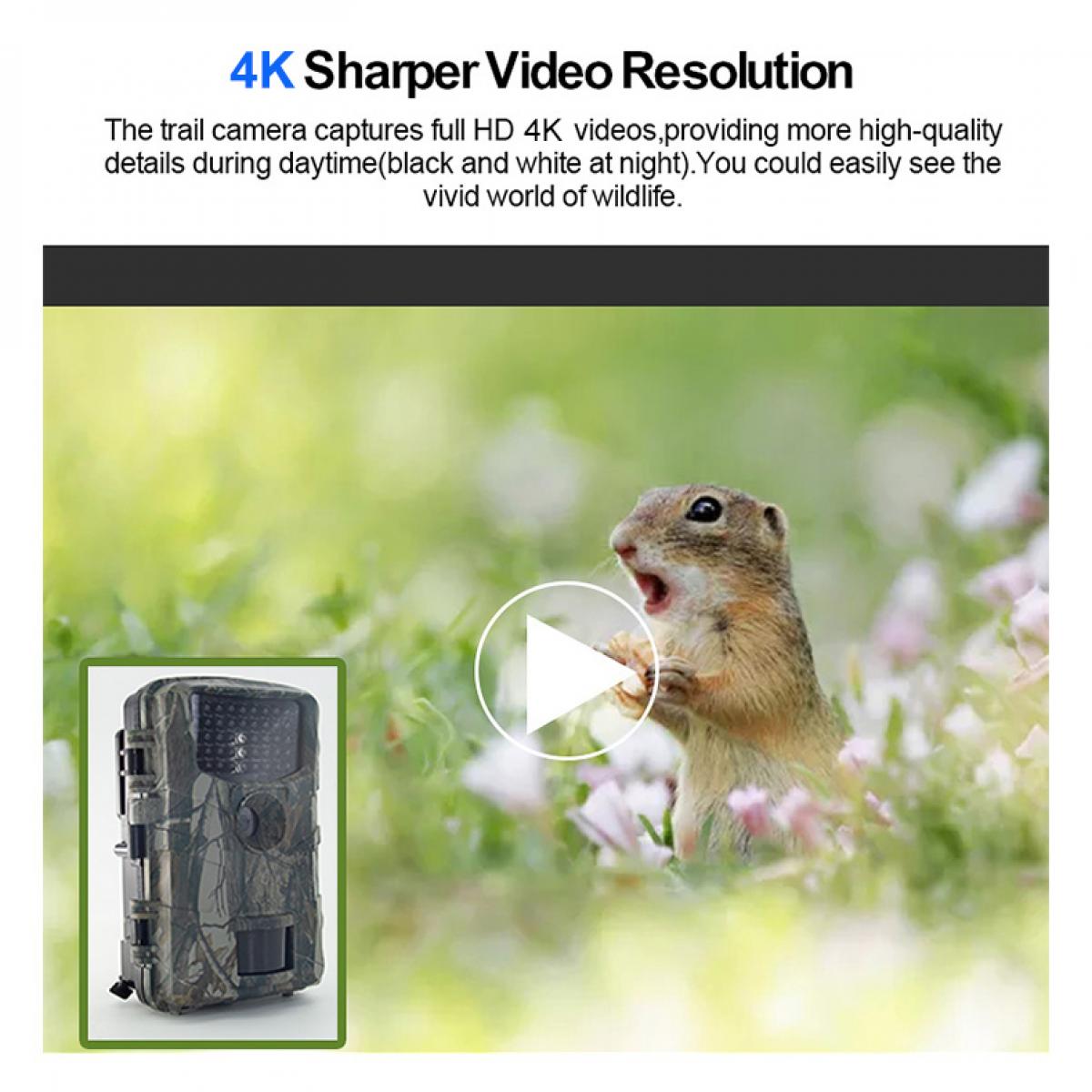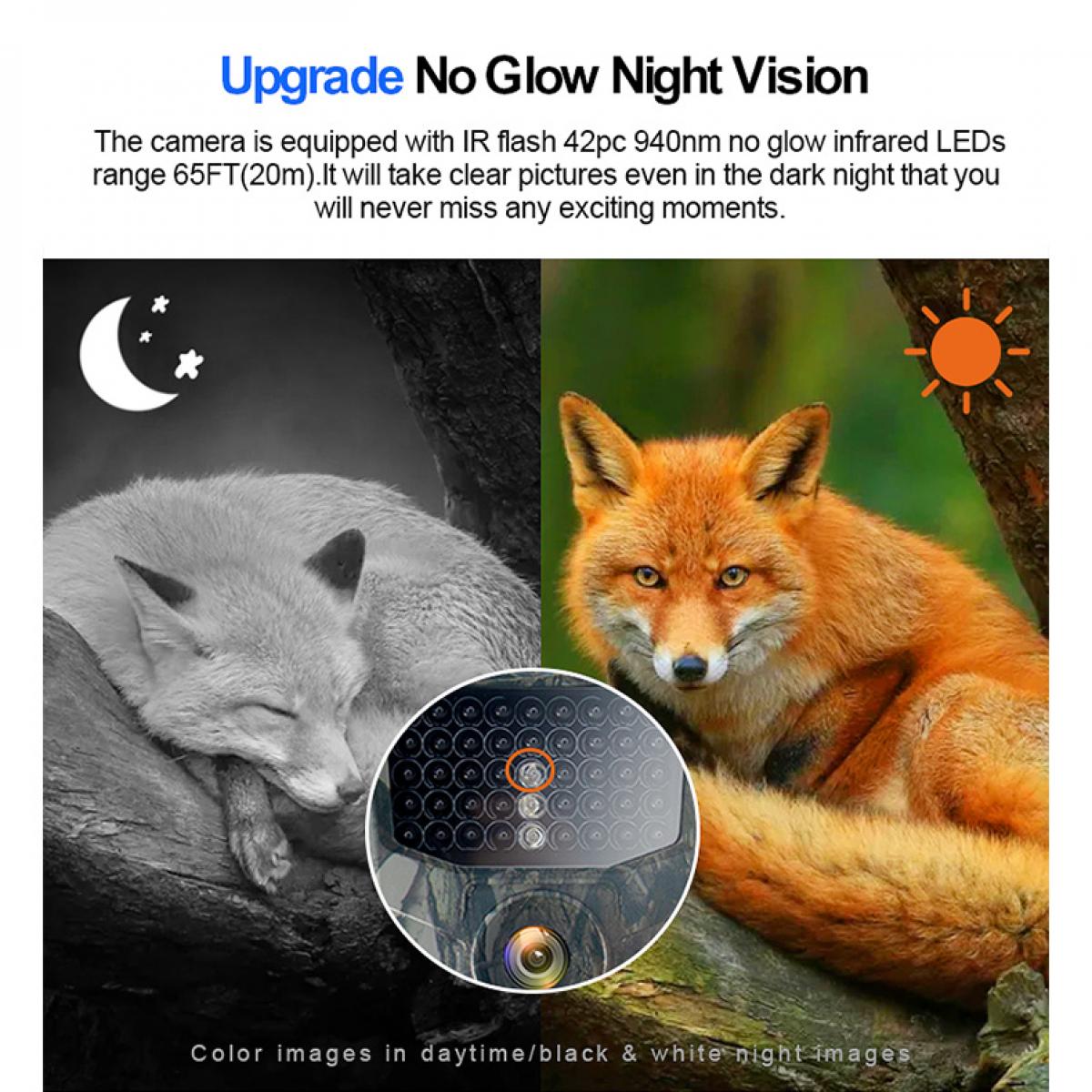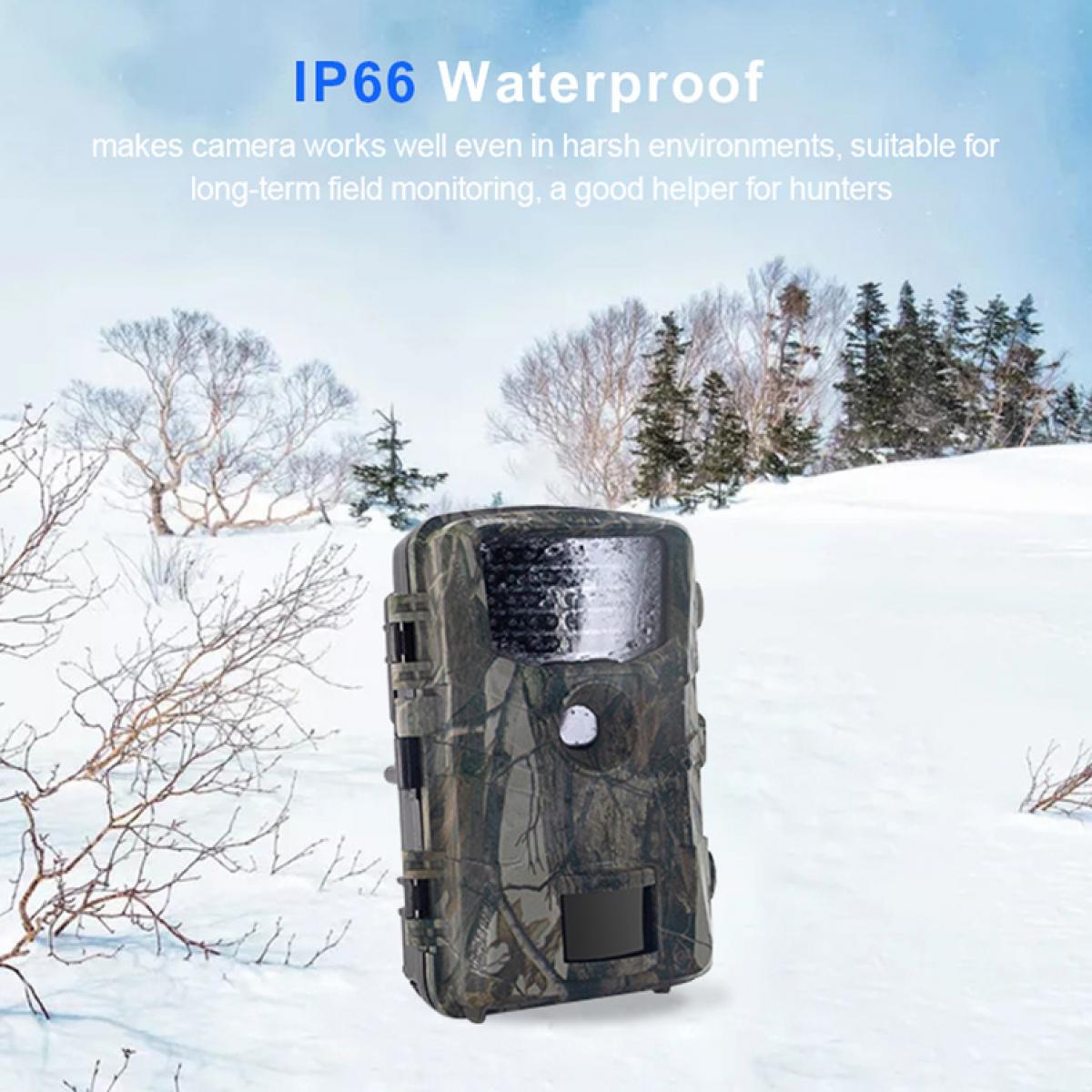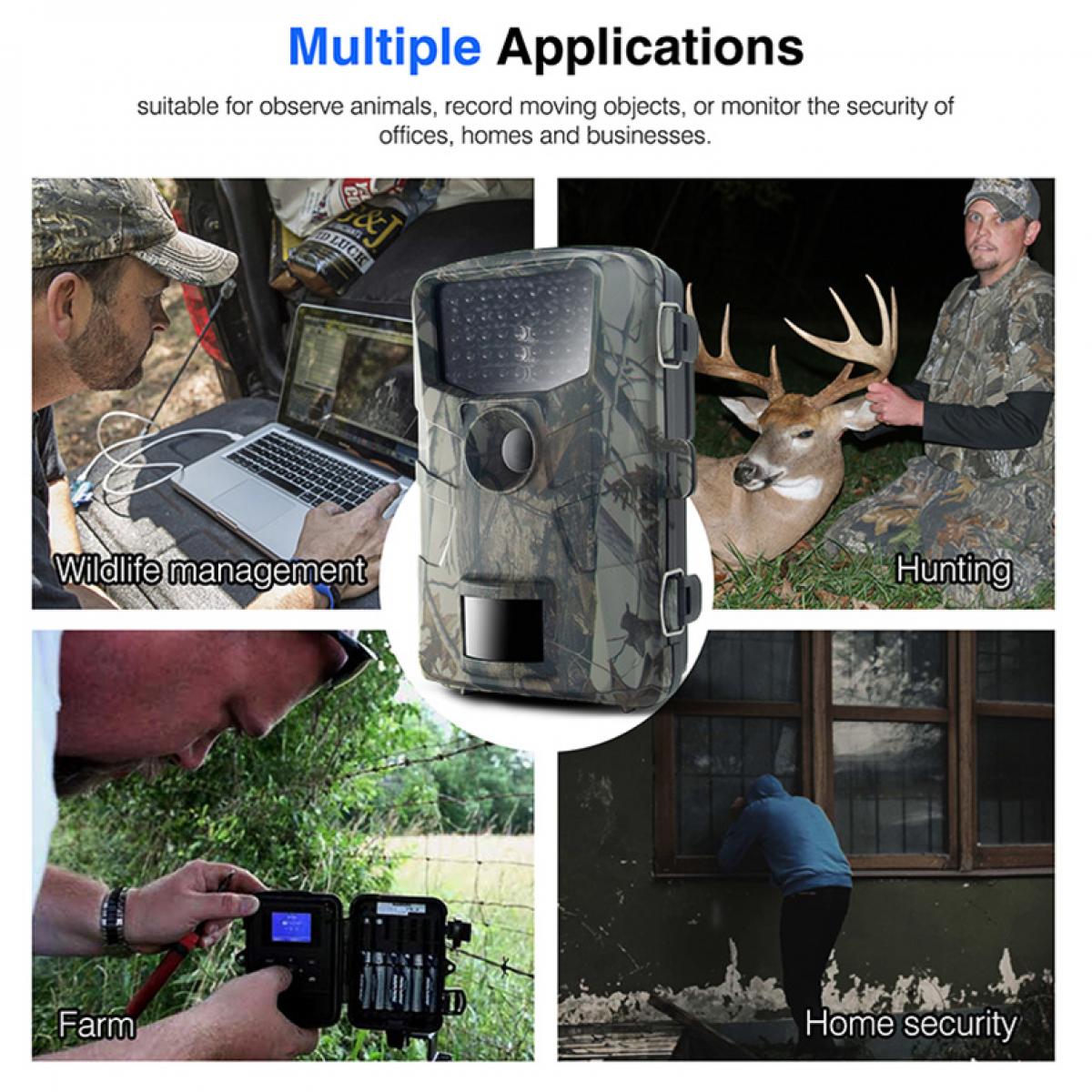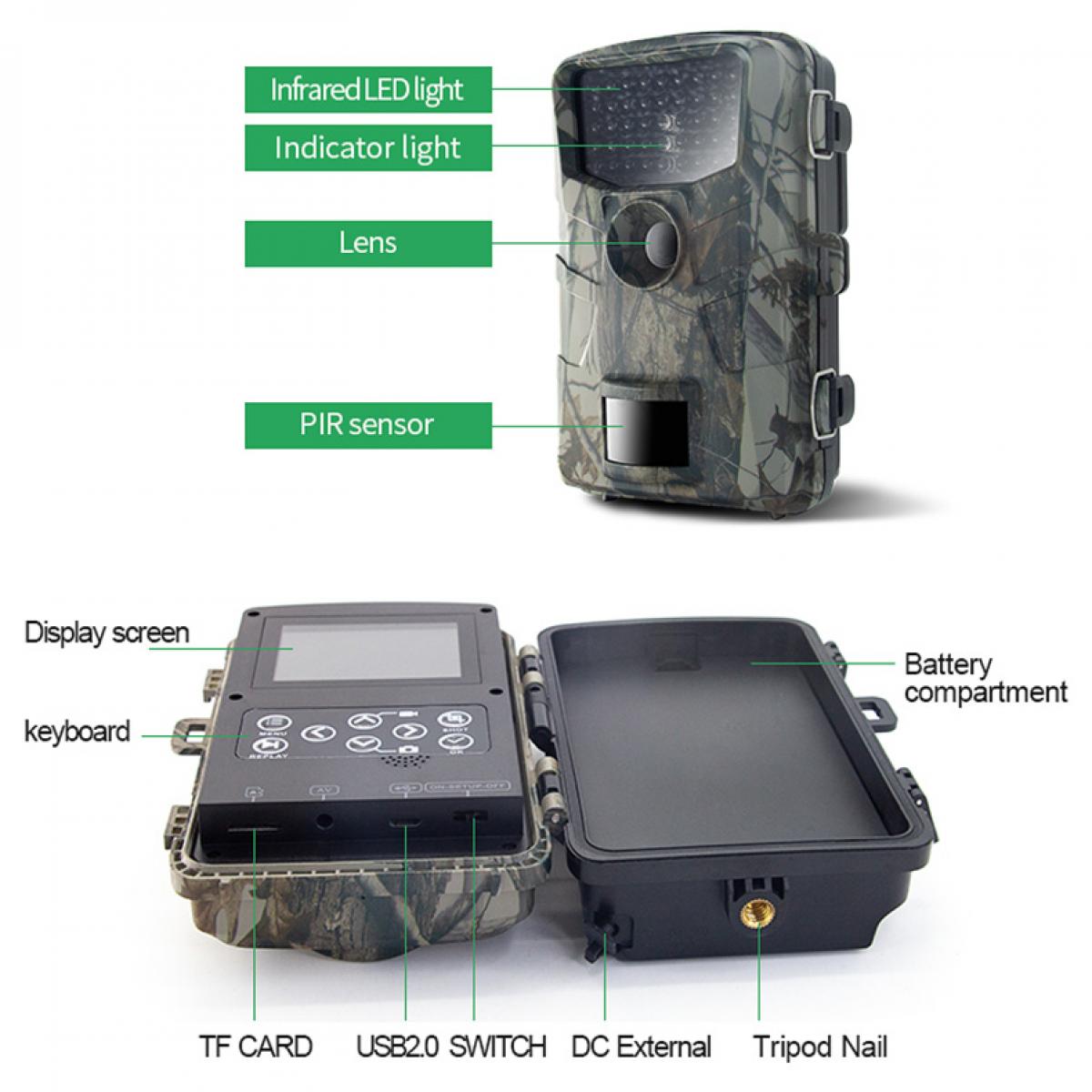 Ahhh ok camera
The software is not that great. They really need to do a much better job making it seem less.
01/01/2022
Need the Correct App!
Very good quality photo/ video , easy to mounted. Room to improve is the external power connector with Screw tighten to prevent drop off and with good waterproof. Overalls the product is good.
05/11/2021
Wonderful product!
Product works great with Bluetooth on iPhone!Good pictures and quality video
05/11/2021
4K 30MP WiFi Trail Camera,
The waterproof gasket came out as soon as opened up camera to install batteries.The QR code in the manual doesn't take you to right app - which is actually called "Hunting 4K". This app matches the pictures of the instructions in the manual. However, the app doesn't work. Despite camera saying it was connected, and my phone showing it was connected to the same SSID as the camera, the app refused to connect to the camera.Also, this camera doesn't actually connect to you wifi network. It only connects to your phone (supposedly, never did for me), and only if you can get close to camera to turn wifi on through blue tooth.Will return the camera.
03/11/2021
Wireless works great
I took a chance on the app being fixed but nope. Will not connect to phone or ipad with wifi. Sent back same day of delivery. Buyer BEWARE!
29/10/2021
How do you get the IR working?
My neighbor friend got this for me for my birthday. We live in a little community of cabins in the mountains in a national forest with bears and wildcats roaming around. I live alone so this is an added security feature as well. I'm not computer-illiterate but I had a difficult time connecting with my phone...although I could easily remove the SD card (not included) and view the recordings. I did contact customer support and they answered within 24 hours. It ended up that I needed to click on "Bluetooth Tethering" and turn it on, on my Android phone. It's fantastic! picture quality is top notch, I was able to save the short film and share it with my family. Very pleased with this...can't wait to see what critters are visiting my property at night!!
13/10/2021
Ecovox WiFi/Blue tooth 4K Trail Camera seems good
Got the Ecovox 4K trail camera on July 23, 2021. It was not difficult to setup Able to easily figure out how the buttons work; the instructions are very easy to follow (aside from the bad grammar). Downloaded the "Hunting Camera 4K" app on my IPhone 7 with no issues. Basically all you do to connect wirelessly to your camera is make sure your Bluetooth is on then change your WiFi setting on your phone to EcoVox...easy to do. My camera is outside about 30 feet away and I can do most anything I need to such as change the settings, look at thumbnails of the pics and videos, download them, etc. Once I exit the app I can go back into it, without connecting to the camera, and view a larger shot of the pics and videos. I am very pleased with the purchase...but it's only been two nights.
25/07/2021
Surprised APP is being updated.
I hope the vendor is pressing hard to get the APP updated. I was upset to find out that the current APP being delivered is not functioning a 100 Percent. Also, I sent a message to support. [ support@ecovox.cc]I will see what will happen.Update the APP Issue has been resolved. The support team jump right in an corrected the problem. This is the kind of support you want and need. Camera is working wonderful
10/07/2021
Customer Service Comes Through
At first, I had trouble with this camera because the instruction manual was very incomplete on how to review pictures and videos. When I finally got through to customer service, my agent bent over backwards to help me use the camera. I did make her promise to improve the manual or post the helpful videos she sent me on YouTube for all customers. Camera picks up good pics, has night vision, is reliable, and is user friendly. Good camera for the money!
30/11/-0001
There are no faqs for this product.