M42 to Fuji X Lens Mount Adapter for M42 Screw Mount Lens to Fujifilm Fuji X-Series X FX Mount Mirrorless Cameras with Matting Varnish Design
Buy 99$-9$, 199$-25$, 299$-39$, 599$-100$
New customer gift package
Free shipping to eligible country
Shop Best Lens Adapter/Lens Converter Ring Made by K&F Concept. Find Top-Rated Canon EF, RF, EOS-M, Fujifilm X-mount, Fujifilm G-mount, Leica L-mount, Nikon F, Nikon Z mount, etc. Enable the use of camera and lens combinations from otherwise incompati

KF06.434

SKU:

KF06.434

24.99

https://www.kentfaith.com/KF06.434_new-product-kf-m10115-20-year-high-precision-lens-adapter-orange-m42-fx-pro
Buy 99$-9$, 199$-25$, 299$-39$, 599$-100$
Description
* 【 Function】You can mount M42 screw mount lens to Fujifilm X-series X FX mount mirrorless cameras.
* 【 Material】All-metal design; hardened anodized aluminum construction, matting varnish inside to avoid light reflection.
* 【 Features】Supports manual control, manual focus, manual exposure, and focus to infinity.
* 【 Cameras Compatibility】Designed for Fujifilm Fuji X-Series Mirrorless Camera Body: X-Pro1, X-Pro2, X-T1, X-T2, X-T10, X-T20, X-E1, X-E2, X-E2S, X-A1, X-A2, X-A3, X-A10, X-M1, etc.
* 【 Verify Your Lens and Camera Mount】You can find your lens/camera mount in the lens/ camera's original user manual. Or find your lens/camera on the manufacturers' website and under the product specifications look for "mount type".
Shipping
Free shipping to eligible country
Sale
Buy 99$-9$, 199$-25$, 299$-39$, 599$-100$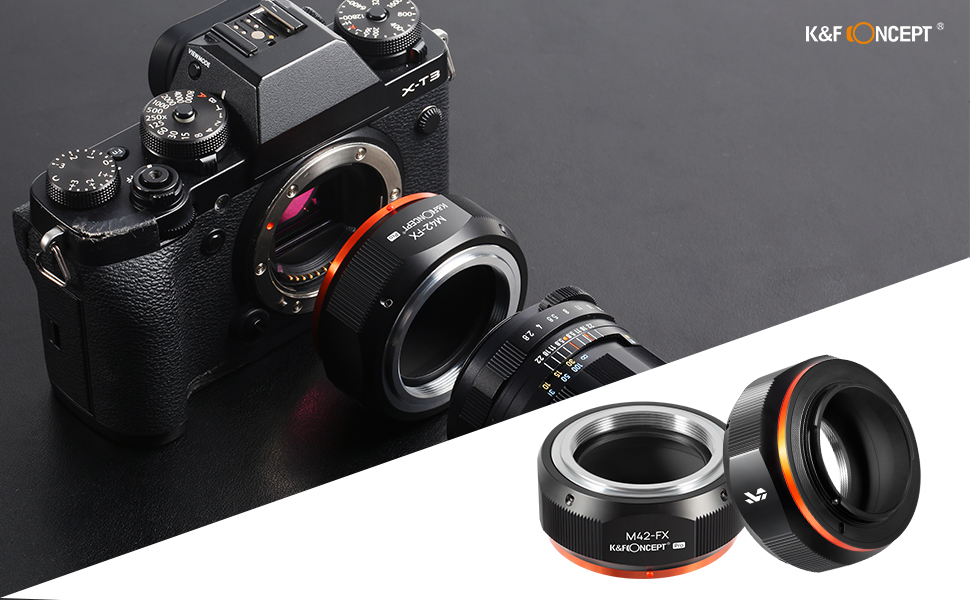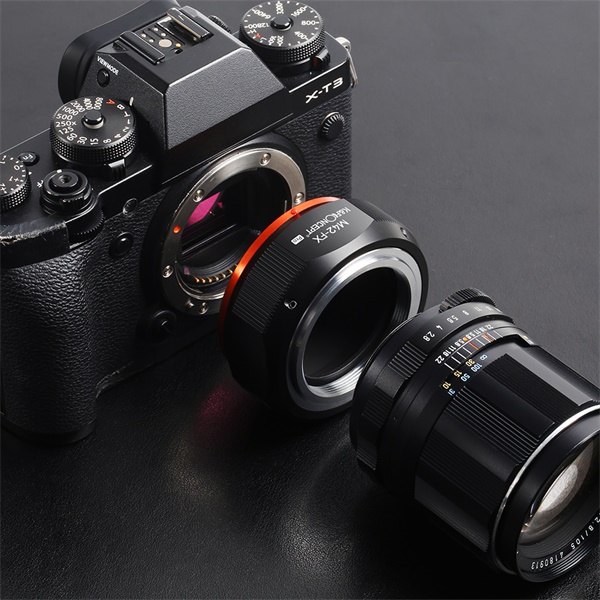 Features:
Allows focus infinity.
Diaphragm control of the lens is set manually.
Made of brass and aluminum (not plastic).
Made of metal sealing ring, much tighter. Laser fonts, much durable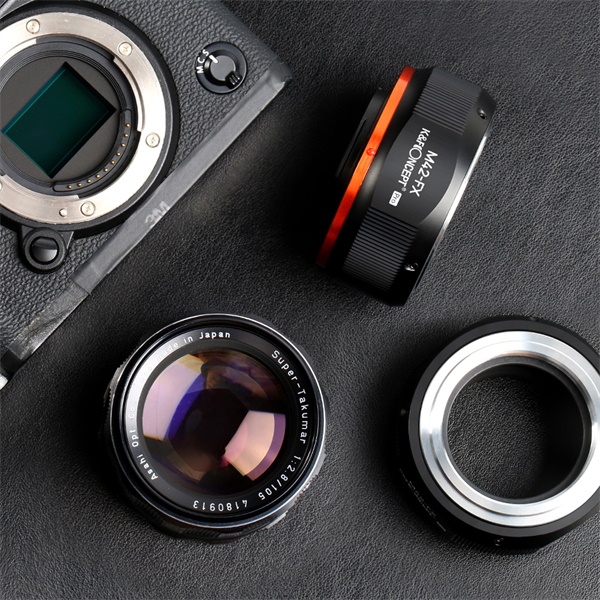 Suitable for:
M42 Mount Lens
Fujifilm X Mount Camera: X-Pro1, X-Pro2, X-T1, X-T2, X-T10, X-T20, X-E1, X-E2, X-E2S, X-A1, X-A2, X-A3, X-A10, X-M1 etc
Note: It is designed for Fujifilm X-Pro1 interchangeable lens digital camera, not suitable for S2Pro/S3Pro/S5Pro DSLR camera or other X-series prosumer digital camera.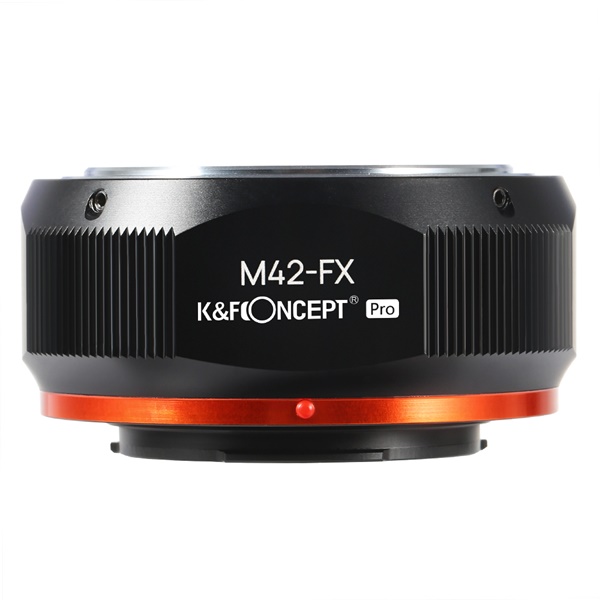 If your camera indicated "lens is not properly installed", please modify the camera menu settings. Usually called the release the shutter the lens is not installed", you can modify the settings to allow. Specifically refer to the camera manual.
Although the lens will fit physically, automatic diaphragm, auto-focusing, or any other functions will not operate while using this adapter.There is no electrical contacts in the adapter ring. Full manual operation, manual focus, manual iris adjustment can be achieved with body manual exposure, aperture priority exposure.In this case "stop-down mode" will need to be used when metering since the lens does not have the ability to have its aperture controlled by the camera body.You can shoot in Manual or Aperture Priority Mode. Before use, set your camera Menu: "Shoot without lens".
All Reviews
Image

All Star

5 Star

4 Star

3 Star

2 Star

1 Star
Very good quality . Fast delivery
top quality
18/09/2022
Beautiful and of superior quality
It does what it needs to excellently and with a sturdiness never seen in an adapter. It exudes quality.
16/09/2022
Very clean and accurately processed
Use it to use older lenses on my FUJI.
12/09/2022
K&F concept pro m42 adapter ring
Great product
09/09/2022
Works perfectly
A ring that does the job without a problem. Well made, with a nice satin finish, I use it to mount a Helios on my X-T4. I did not detect any play, and the assembly-disassembly is done without worries. The focus on infinity is effective, no problem either on this side. The orange decoration is a bad taste, at least on a Fuji. Apart from this trifle, I recommend this ring.
02/09/2022
Optimal
Great product, built well. Arrived on the appointed days.
02/09/2022
Really well built
This new series of K&F concept adapter are really well built and with an captivating design - I would like to see even Nikon Ai - FujiX with the same design
29/08/2022
Good quality very good quality
Bought to use my helios 44-2 with my super good quality fuji XT4, nothing to report.
27/08/2022
Great part
Perfect, precise mounting and really excellent workmanship. Worth the money!
27/08/2022
Perfect!
Perfect, both the mounting on the machine as smooth as oil and the mounting of the lens, the lettering of the lens rings are located exactly in the center. In particular, I chose it for the opaque interior that does not produce unwanted reflections.
06/08/2022
There are no faqs for this product.