62mm Black Mist 1/4 + ND2-400 Variable ND Filter with Double-sided 28-layer Anti-reflection Green Film and Lever Nano-X Series
Buy 99$-9$, 199$-25$, 299$-39$, 599$-100$
New customer gift package
Free shipping worldwide
Buy now in the K&F Concept 2 in 1 filter ► 30 Day No Reason Return ► Black Mist 1/4 + ND2-400 ► Fast Shipping From UK Free ► Nano-X Series

KF01.2020

SKU:

KF01.2020

76.99

https://www.kentfaith.com/KF01.2020_62mm-black-mist-1-4-nd2-400-variable-nd-filter-with-double-sided-28-layer-anti-reflection-green-film-and-lever-nano-x-series
Buy 99$-9$, 199$-25$, 299$-39$, 599$-100$
Description
* 【2-in-1 set】 Multi-function ND2-400 & Black Mist 1/4 filter, one filter has two functions, it can be used as a light filter or a black mist filter
* 【Thin frame & large friction】 The surface of the frame is designed with CNC trapezoidal pattern to ensure a large area of friction when rotating, so you can install/remove the lens and other accessories anytime, anywhere. The frame is made of aviation-grade aluminum, and the 7.4mm thin frame design ensures that there will be no vignetting at both the wide-angle end and the telephoto end
* 【28-layer coating & 84% transmittance】 Top optical glass, the lens adopts double-sided 28-layer anti-reflection coating on both sides, which can effectively reduce filter reflection, and perfectly achieve the 84% transmittance of 1/4 black mist filter standard. The optical glass is finely ground and polished on both sides to ensure the stability of the molecular structure, which does not affect the sharpness on the telephoto lens and ensures high-definition imaging
* 【9 f-stops】 9 stops infinitely adjustable dimming, quickly adjust the amount of light entering
* 【Coating and anti-fouling】The glass double-sided coating is anti-mildew, waterproof, anti-scratch, anti-oil, even if it is contaminated with water droplets or oil, it can be easily removed
Shipping
Free shipping worldwide
Sale
Buy 99$-9$, 199$-25$, 299$-39$, 599$-100$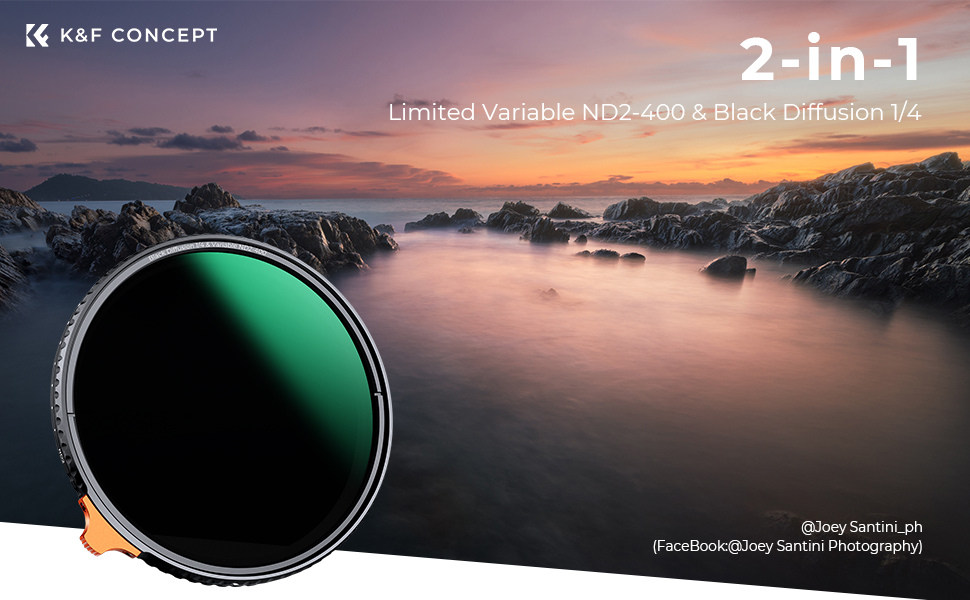 K&F Concept Black Diffusion 1/4 Effect Filter & Variable ND2-ND400 ND Filter 2-in-1 for Camera Lens with 28 Multi-Layer Coatings
Informations:
• Material : Import Japanese AGC glass
• Frame Thickness: 7.4mm
• Frame Material: Aluminum-Magnesium Alloy
• Coatings: 28 Multi-Layer coatings on both sides.
• ND2-ND400: 1-9 Stops variable , flexible adjust the amount of light enter in lens according scenes needs.
• Black Diffusion 1/4 : 84% standar transmittance , creats cinematic dream effect for video & images, recommend use it in portrait photography.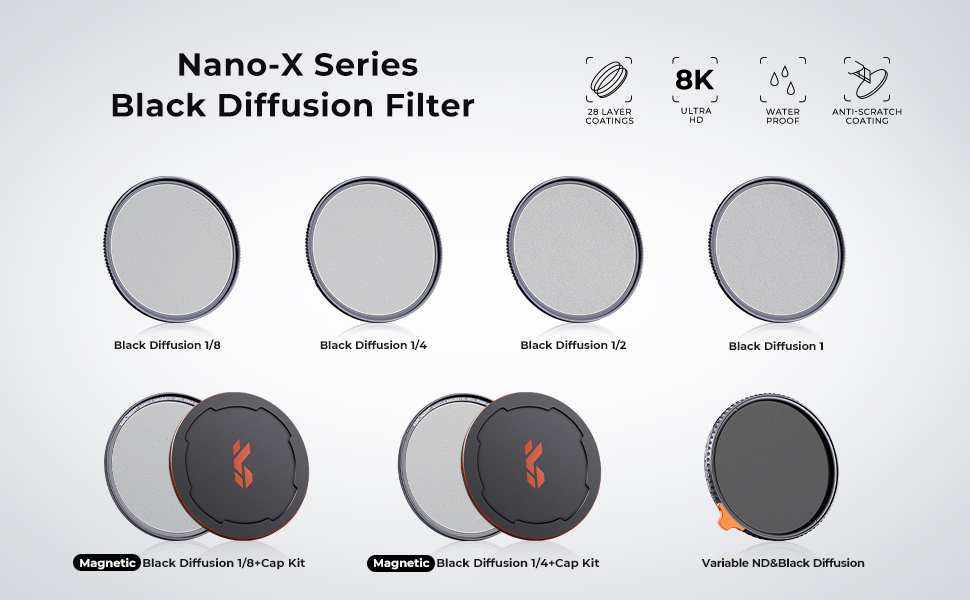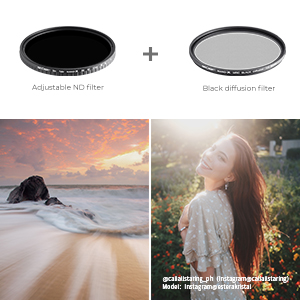 Variable ND & Cinematic Mist Effect 2-in-1
Variable ND2-400 & black diffusion 1/4 effect 2-in-1, provides light reduction and lowered contrast, creates a dream effect of video and photos.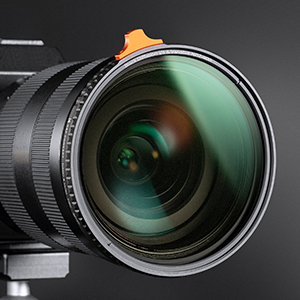 28 Multi-Layer Coated
Both glass with nanometer coatings (total 28 layers) waterproof, scratch resistant and dust proof, without negative effect of image quality.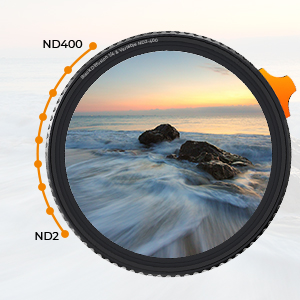 Putter Adjustable 1-9 Stops
Putter Adjustable 1-9 Stops
Provides 1-9 stops of light reduction, covering and fitting the daily light reduction need.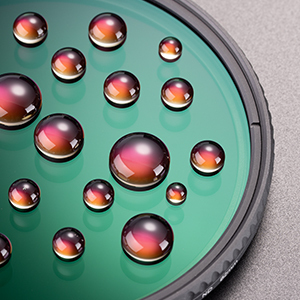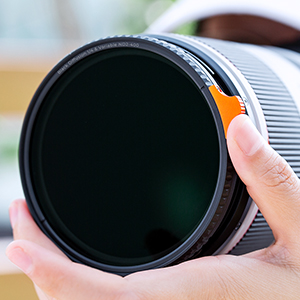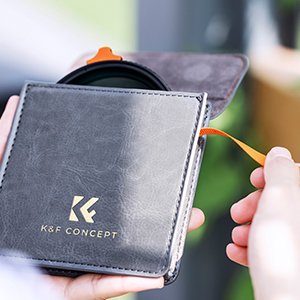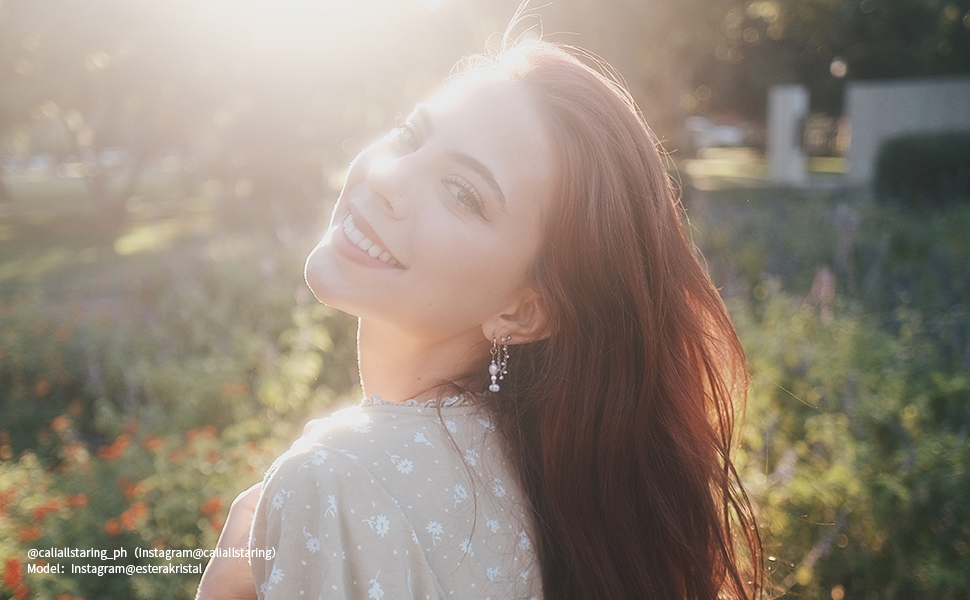 All Reviews
Image

All Star

5 Star

4 Star

3 Star

2 Star

1 Star
Another perfect KNF filter
This thing is beautifully made and beautifully machined. All of the rotation are smooth and fluid. The low profile brass ring screws on the lens barrel perfectly.

This is an interesting diffusion filter which gives you a variable neutral density while at the same time giving you 1/4 soft effect. The result is gorgeous. I prefer the optical effects to the digital ones and it certainly saves time when you were doing video.

The glasses optically perfect and the neutral density gives me the option to lower down the shutter speed to get some smoother shots on things like moving waves. The diffusion effect is subtle but it softens the edges of the shadows just enough to give you a nice pleasing effect. It also works great on skin.

I was able to enhance this sunset shot in camera with this filter without having to do any digital processing. The shadows were harsh and the sun was a little too bright. This soften the light and at the same time allowed me to smooth out the water with a longer exposure.
14/05/2023
Nice!
I use this on my EF 24-105mm f4 lens and it's wonderful with the 9 available stops! Photos/videos look amazing and it fits securely and easily. I've purchased other K&F Concept products and they never disappoint!
02/05/2023
A winner from K&F
This is not my first K&F filter, and will not be my last. They have produced some great filters at a much lower price than some of the better-known name brands.

So what makes this filter special?
1-It gives you ND filtering of 1-9 stops in a single filter
2-The little orange putter makes turning the filter so much easier
3-It comes with a very nice professional looking lens pouch
4-You get tack sharp images with no filter pattern or artifacts

Is there anything not to like about this filter?
For my use, no. This filter lets me shoot at longer shutter speeds in bright light with no image degradation.
'
If you get the filter for your largest lens, with inexpensive step-up rings you can use this with all your other lenses, making the price even more reasonable.

I am a fan of K&F filters and highly recommend this to anyone needing an ND filter.
01/05/2023
Top Tier
Wow! Top tier high quality lense, for real true photographers! I was taken aback by the quality, but very happy even with the packaging & presentation. Obviously easy to use, & install on your camera.
30/04/2023
great lens
The black diffusion mist effect can be used to create a unique and artistic look to your photographs, it gives a soft and misty look to the image. The ND filter helps to reduce the amount of light entering the lens, allowing you to take photos with a slow shutter speed without overexposing the image.

Overall, the K&F Concept 67mm Black Diffusion Mist 1/4 Effect & Variable ND2-400 is a versatile and well-built filter that can enhance the quality of your photographs. The combination of the black diffusion mist and variable ND filter can open up a lot of creative possibilities and it's a great addition to any photographer's kit.
29/04/2023
Getting that film look has never been easier
This black diffusion filter is great for getting that film love it for my productions
28/04/2023
Amazing!
I'm a beginner filmmaker with the dream of making my own documentary films about some deeper or darker subject matter, and this was the perfect filter to add the sort of dark texture I am looking for in much of my footage. I need to get a 1/8th as well for the 'less dramatic' scenes, but this is a fantastic filter set. My only wish is that I would have been smarter and bought the bigger filter and a set of step up rings so I could use it on any lens I may purchase in the future. I've got a couple of K&F filters and they are really great. I love the leather-like case that they come with as well. The entire package screams quality and I'll be buying the complete line of K&F filters as I add to my kit.
28/04/2023
The most versatile mist filter
K&F makes really good products. This Black mist with variable ND is great. It is the only filter you need when you want the benefits of a mist filter but also need to cut light with an ND. Previously i had to stack an ND on top of my pro mist filter to achieve this look. This single filter is less to keep up with and is less glass to put in front of your expensive lenses.

The carrying case looks great. It has a premium look to it and protects your filter from potential damage. This is an amazing filter that offers optimum image quality and the ND does not display the notorious X when you scroll too far in your ND range.
27/04/2023
Really impressed
Everything about this was well made and executed. I love that the filter is so easily adjustable. I've been using a square slide in filter mount for years and while it works great, it's kind of a pain to have to carry a stack of filters and swap them out in the field.
The downside here is it's a fixed diameter, but I typically only use it for landscapes on my go to landscape lens so not really a big deal for what I do. I also really like the case it came in. It's a nice hard sided two-tone leather like case with a magnet closure. It's easy to slide into a bag or pocket but sturdy enough to keep it protected.
Adjustment of the ND stops is incredibly easy with the thumb bar. Overall, really great adjustable ND filter!
27/04/2023
High quality filter to add an ethereal, dark and misty vibe!
If you're like me, you can't get enough dark, misty, ethereal and foreboding atmospherics in your photos. Well, that's the look I'm going for when I use this black diffusion mist 1/4 filter from K&F Concept. The Variable ND2-400 filter comes along for the ride but the Black Diffusion Mist filter is clearly...err...'not so clearly'....star of the show.

I already had the K&F Black Mist 1/8 filter, which adds more of a dreamy and slightly otherworldly effect to photos. I shoot a lot of photos at night in cities, and the 1/8 filter is perfect for that scenario. Even at night, cities are bright but if you're shooting without this type of ambient light the 1/4 filter is the club you want to pull out of your bag. In some ways, both filters create an effect that evokes analog cameras. One of my favorite subjects is Southern Nevada and you can get some really cool images with these filters. I've used the 1/8 for shots in Las Vegas (spoiler alert: lots of lights there) but I'm looking forward to using the 1/4 to shoot in the desert or some of the more remote towns between there and Reno.

At one point, photographers would try all sorts of tricks to soften up their images. Rumor has it that 'Penthouse' publisher/photographer Bob Guccione would slather Vaseline on the lens to get the look--'The Gooch' thought he was a much better photographer than he really was but his obsession with soft focus imagery really differentiated his publication from the more lurid competition no matter how he went about getting the effect. Less messy photographers would go with black pantyhose over the lens.

I don't consider myself a serious photographer--I'm primarily a writer that started taking photos and videos to accompany content. I'm trying to learn more about photography and at some point when I have more time I'd like to get more into the artistic side of images. For now, however, I'm pretty content getting interesting photos/videos with my Nikon Z-30. I've started messing with filters to try some different effects.

As for these K&F filters, they're a perfect fit for my 50-250mm telephoto zoom lens. They apparently have little black particles inside the filter to get the black mist effect--in fact, you can see them if you look closely which you will because your first reaction is that it's dirty. I can't give you an expert analysis on the build quality, but the frame is anodized aluminum and that's a pretty burly metal. The glass has 28 layer multilevel coating and it comes with a nice storage case. I have enjoyed using my 1/8 K&F filter and I'm looking forward to putting the 1/4 through its paces. Highly recommended!
26/04/2023
There are no faqs for this product.