49mm MC UV Protection Filter Slim Frame with Multi-Resistant Coating for Camera Lens
Free shipping to eligible country
Brand:

K&F Concept

Buy K&F Concept 49mm mc uv protection filter slim frame with multi-resistant coating for camera lens online, worldwide free shipping and 30 days return guarantee.

KF.K49

Availability:

In Stock

7.65

https://www.kentfaith.com/KF.K49_49mm-mc-uv-protection-filter-slim-frame-with-multi-resistant-coating-for-camera-lens
Features
• UV filters is made of Japan imported glass,Protects your lens from dirt, scratches, fingerprints, and accidental damage.
• Super slim and lightweight aluminum frame, maximum reduce impact on light and effectively avoid dark corner for wide-angle shooting.
• This UV filter reduce haze and improve contrast to your video and digital images by minimizing the amount of ultraviolet (UV) light and helps eliminate bluish cast in images.
• The Filter kit is compatible with all 49mm lenses. Please verify your camera's lens thread size(usually marked somewhere on the lens barrel or printed underneath the lens cap) before ordering.The number is always preceded by a "ø" (diameter) symbol.
Frequently Bought Together
Super slim MC UV Filter
K&F Concept MC UV Protection Filter Slim Frame with Multi-Resistant Coating for Camera Lens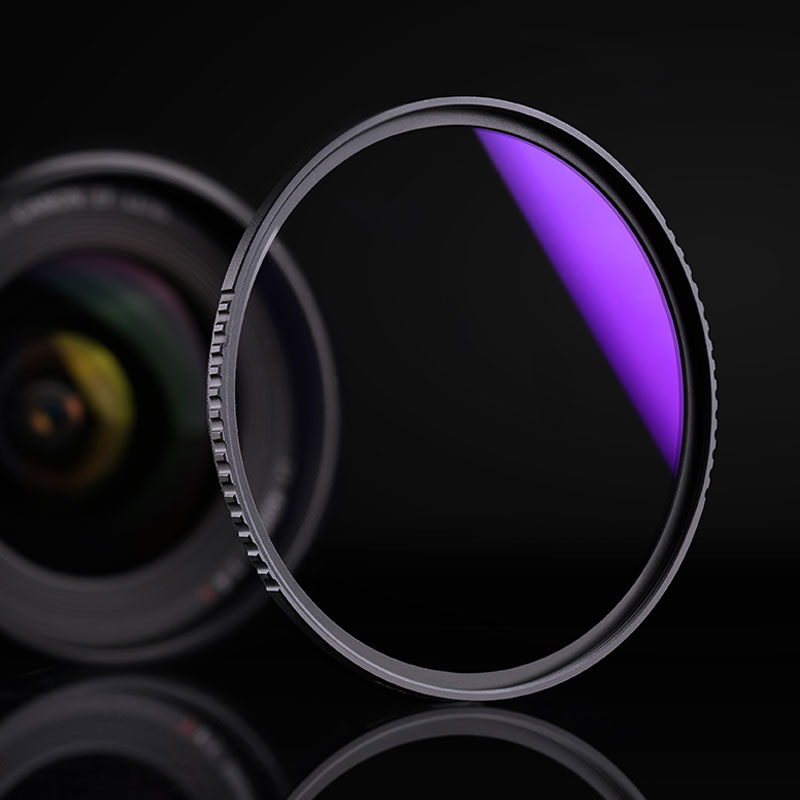 High Transmittance Low Reflectivity
Multi-layer Coating Low Reflectivity
Reduce glare caused by diffuse reflection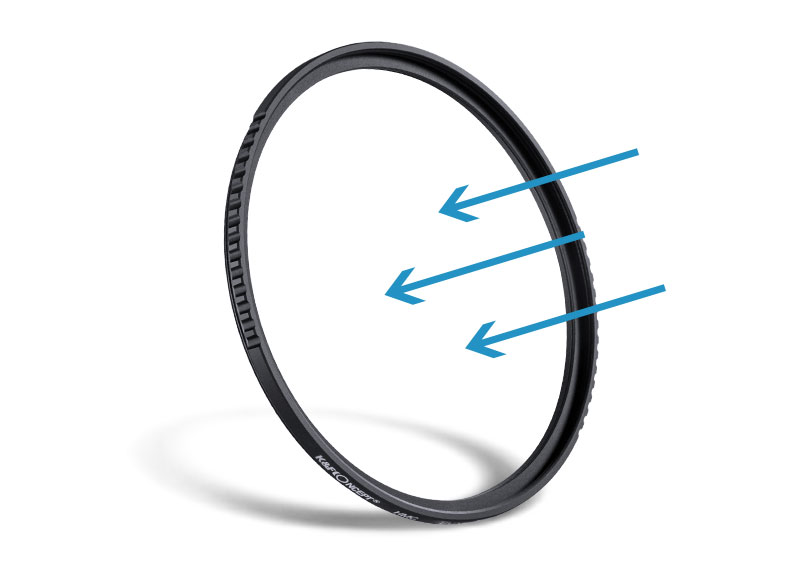 Lightweight aluminum frame
Maximum reduce impact on light and effectively
avoid dark corner for wide-angle shooting.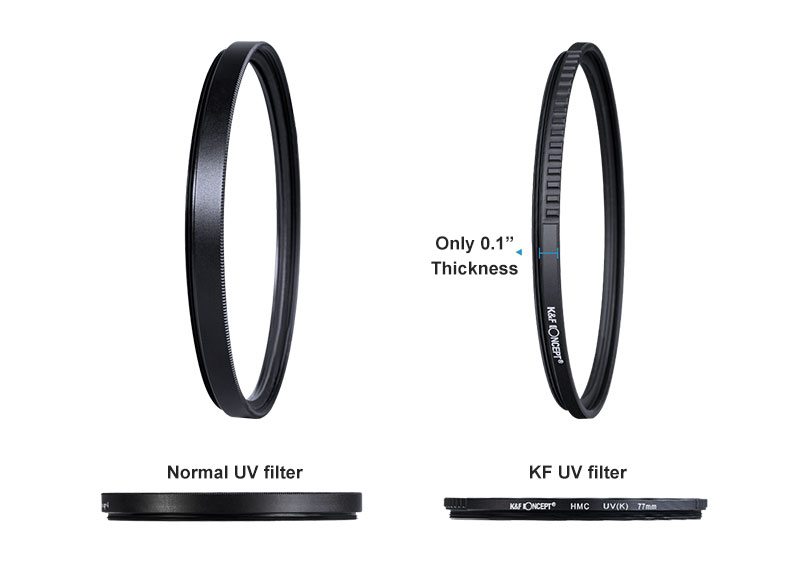 MC UV Filter
UV filters is made of Japan imported glass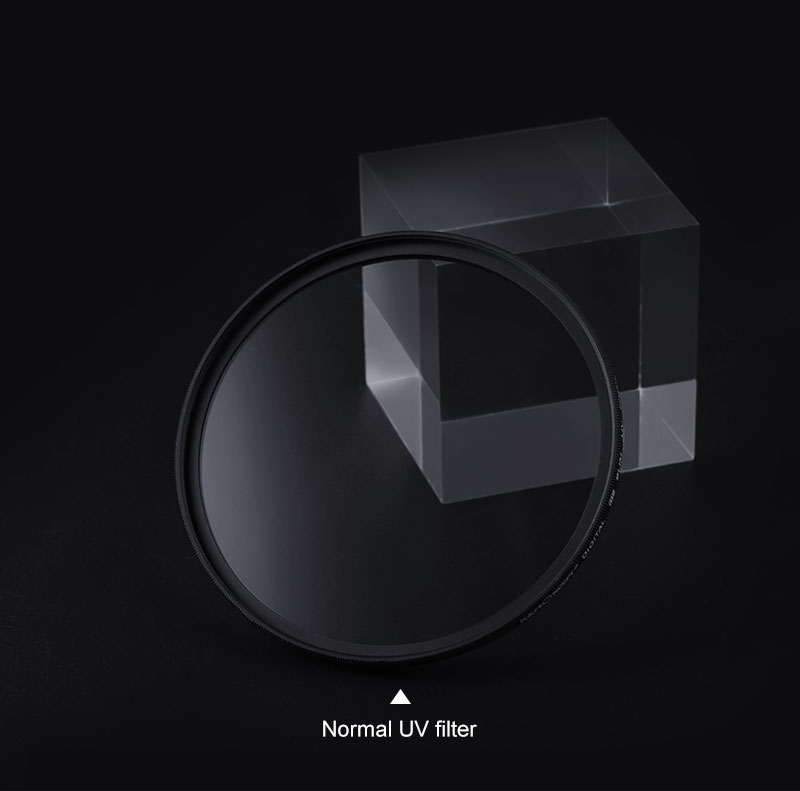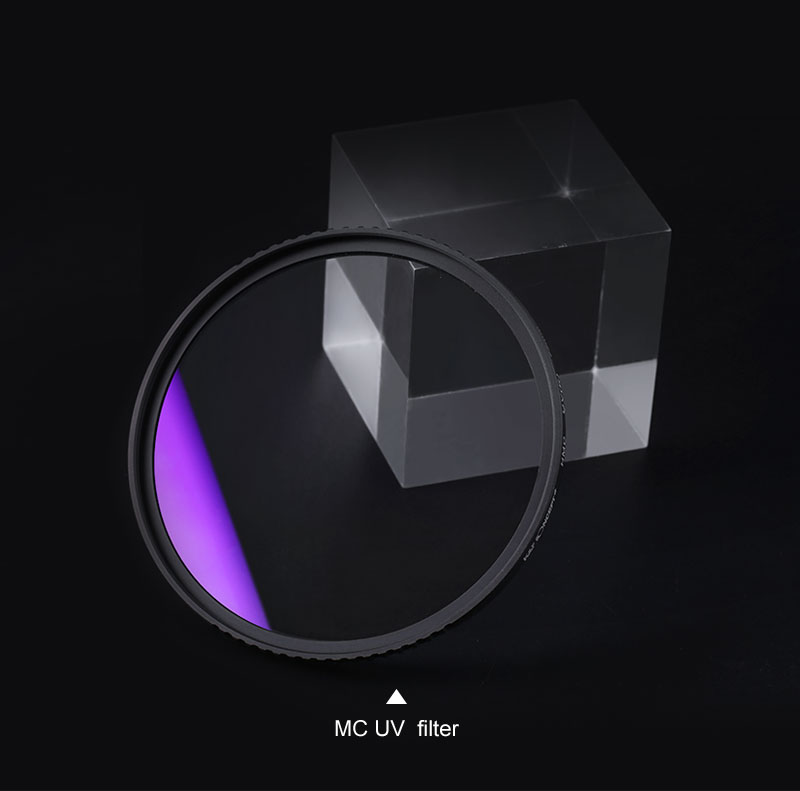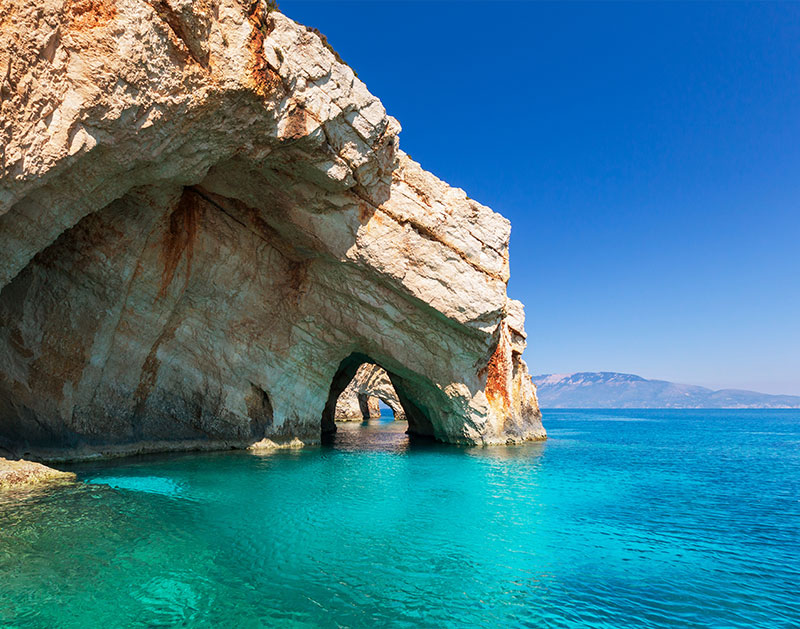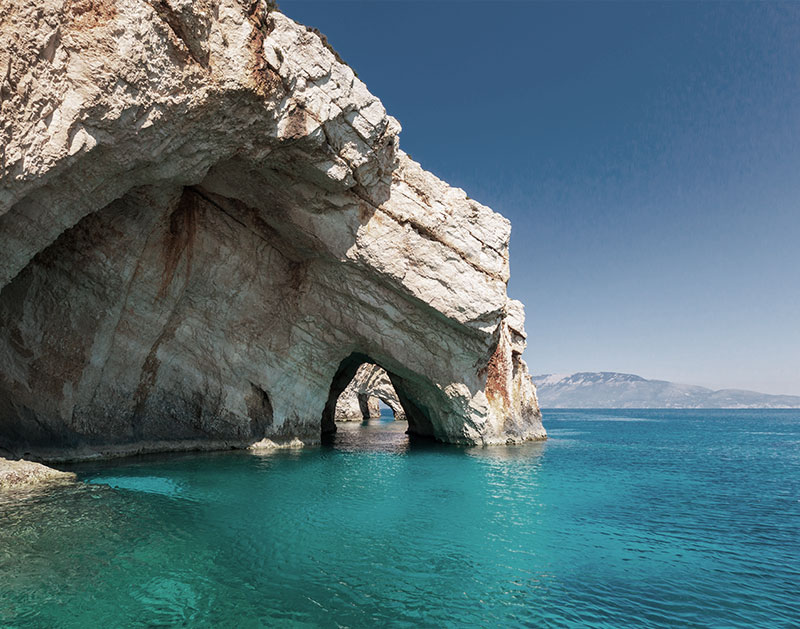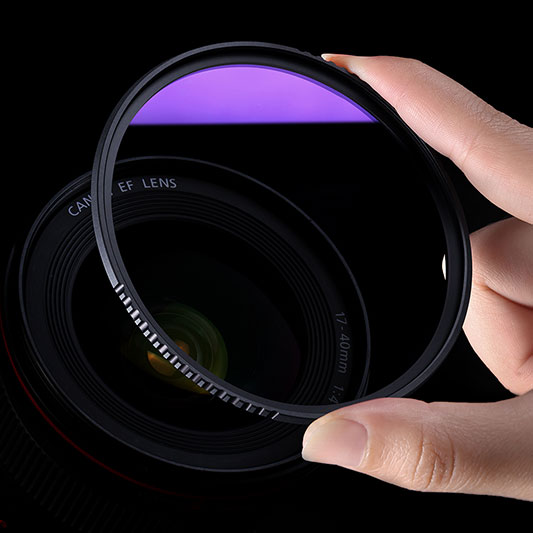 Exquisite Pattern Frame
CNC Trapezoidal Pattern Frame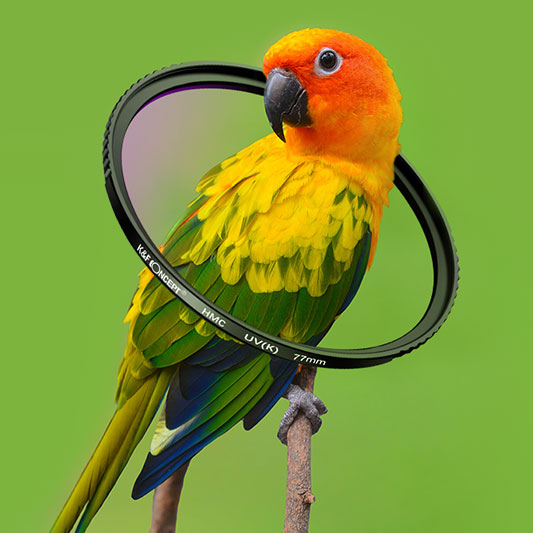 Restore The Real Color
Take a better photo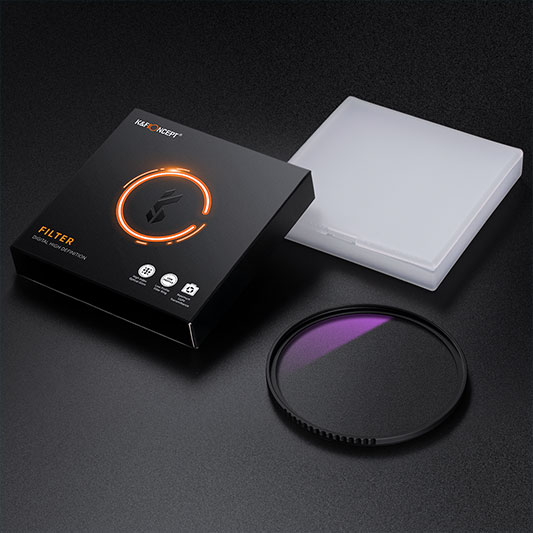 Exquisite Box
prevents damage during transportation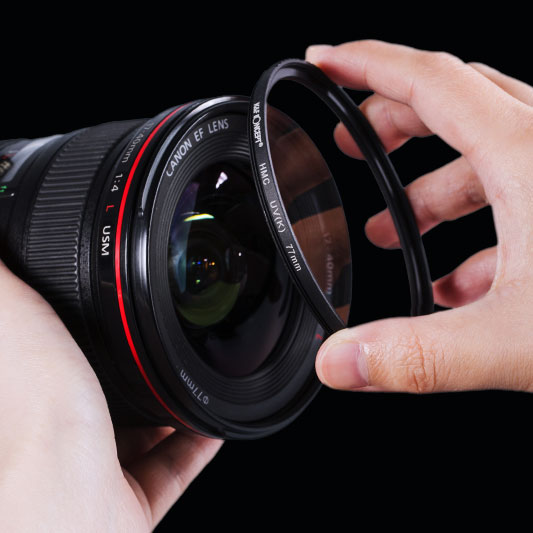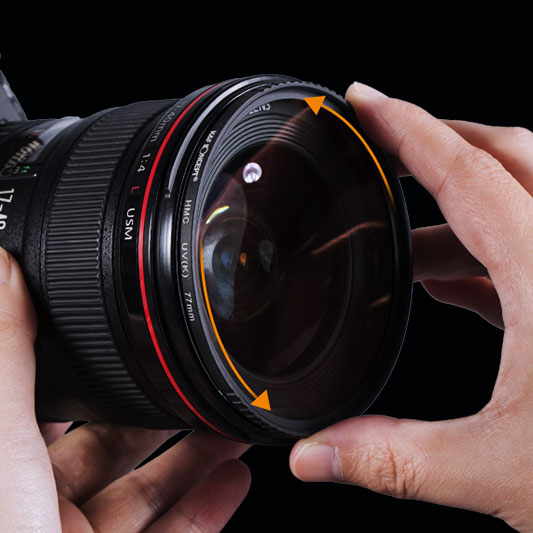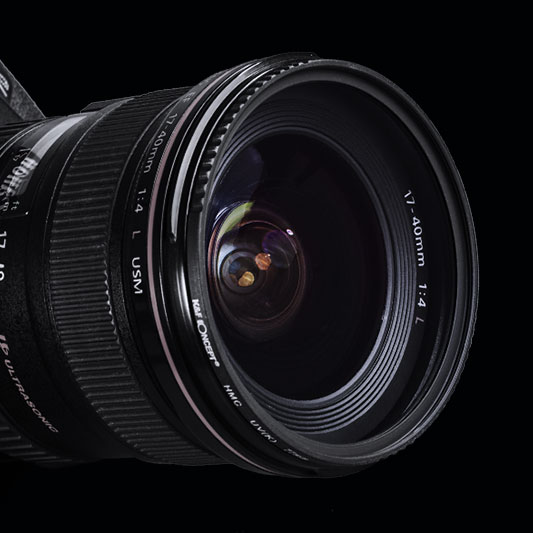 The installation is complete
Returned without using - no need for it
Product was delivered promptly and looked good, but I bought it at the same time as a camcorder, and the camcorder arrived DOA, so no need for it and I sent it back.
Cannot use it with lens hood
I purchased this with Canon lens hood EW-53 for Canon EF-M 15-45mm lens. With this filter installed, I could not put the lens on. I did not have this problem with K&F filter and Canon lens hood for EF-M 18-150mm lens. So I am not sure if this problem is caused by the particular item I received or K&F's 49mm filter.
Great protection filter for camera lens
I recently got a new camera and I always get something to protect my lens and came across with this brand. This lens came in a nice box with protective case and I can tell this is a good quality protection filter and it fits perfectly with my Canon M50 stock lens. I did not have any issues with the image quality of my pictures and videos. I notice that my images are much better with the filters on. So far so good and I am happy with my purchase.
Excellent edge design for a slim filter
This is a good filter and they designed it with a well made edge, meaning for a slim filter, it feels very nice and secure on your fingers. The pits are deep enough for your fingers to twist the filter on to the lens. You can really feel it. Unfortunately I have to return two of them as they don't work well with the Panasonic HC-V770 camcorder and the Panasonic lens hood. It's so thin that there's not enough thickness for the hood to stay on.
A good, affordable filter
This is one of two K&F UV filters I've purchased this year. I bought the second one because the first one made a good impression. No optical lab testing at my end, just what I can tell pixel peeping. What I see in images made with these filters was what I expect from UV filters: haze cut to nothing, rich, blue sky, clouds well defined and retaining good detail. No degradation of sharpness, either. Nicely packaged and made, I consider them a good value.
Filter
size
49mm
Transmittance
0.94
Multi-Coating
√
Antireflection
waterproof
scratch-resistant
HD
Filter Material
Optical glass
Pattern
√
Filter Thickness
3.3mm
Shape
Circle
Ring Material
Aviation aluminum alloy