55mm MC UV Protection Filter Slim Frame with Multi-Resistant Coating for Camera Lens
3-5 Days
Refilling Supplies
Within About 3-7 Days
Free shipping to eligible country
Brand:

K&F Concept

Buy K&F Concept 55mm mc uv protection filter slim frame with multi-resistant coating for camera lens online, worldwide free shipping and 30 days return guarantee.

KF.K55

Availability:

3-5 Days

7.65

https://www.kentfaith.com/KF.K55_55mm-mc-uv-protection-filter-slim-frame-with-multi-resistant-coating-for-camera-lens
Features
• UV filters is made of Japan imported glass, Protects your lens from dirt, scratches, fingerprints, and accidental damage.
• Super slim and lightweight aluminum frame, maximum reduce impact on light and effectively avoid dark corner for wide-angle shooting.
• This UV filter reduce haze and improve contrast to your video and digital images by minimizing the amount of ultraviolet (UV) light and helps eliminate bluish cast in images.
• The Filter kit is compatible with all 55mm lenses. Please verify your camera's lens thread size(usually marked somewhere on the lens barrel or printed underneath the lens cap) before ordering.The number is always preceded by a "ø" (diameter) symbol.
Frequently Bought Together
Super slim MC UV Filter
K&F Concept MC UV Protection Filter Slim Frame with Multi-Resistant Coating for Camera Lens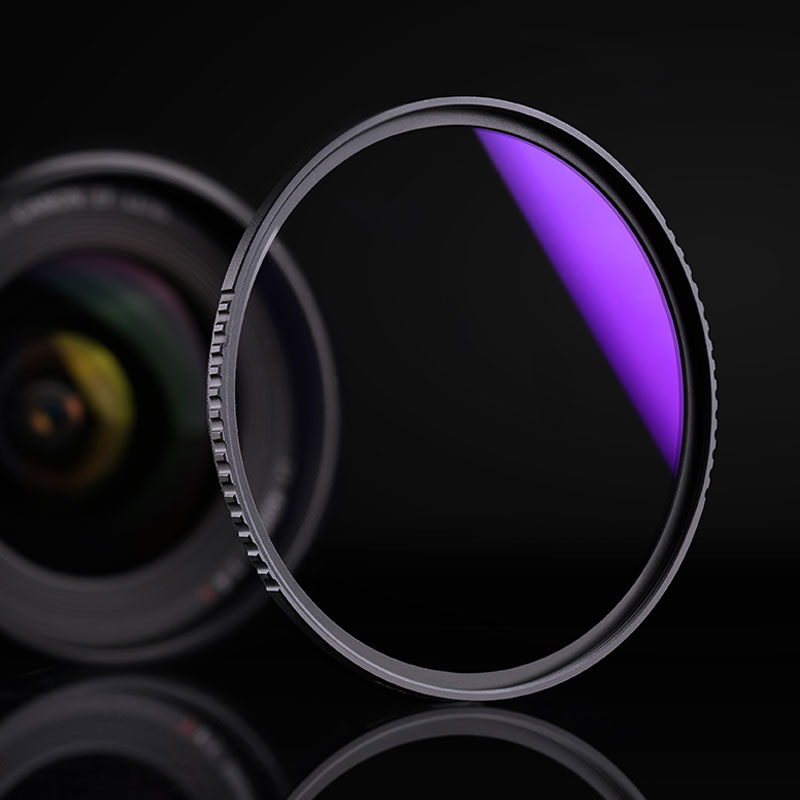 High Transmittance Low Reflectivity
Multi-layer Coating Low Reflectivity
Reduce glare caused by diffuse reflection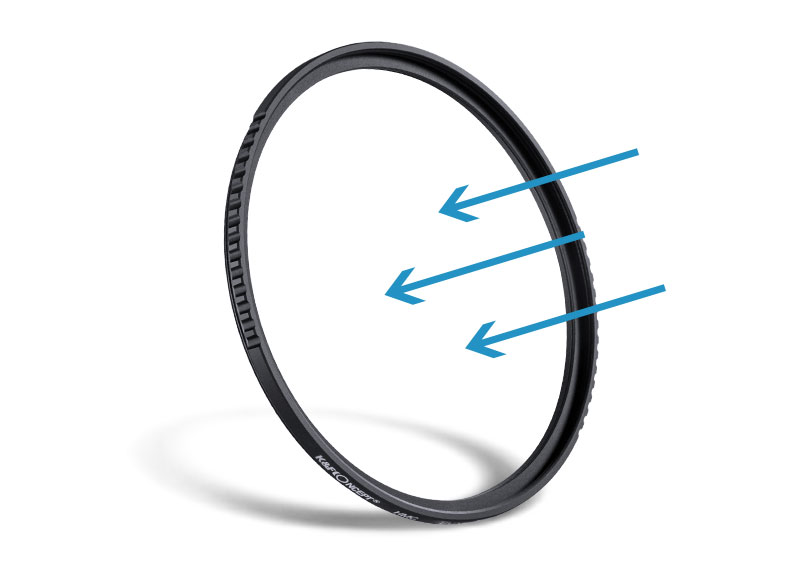 Lightweight aluminum frame
Maximum reduce impact on light and effectively
avoid dark corner for wide-angle shooting.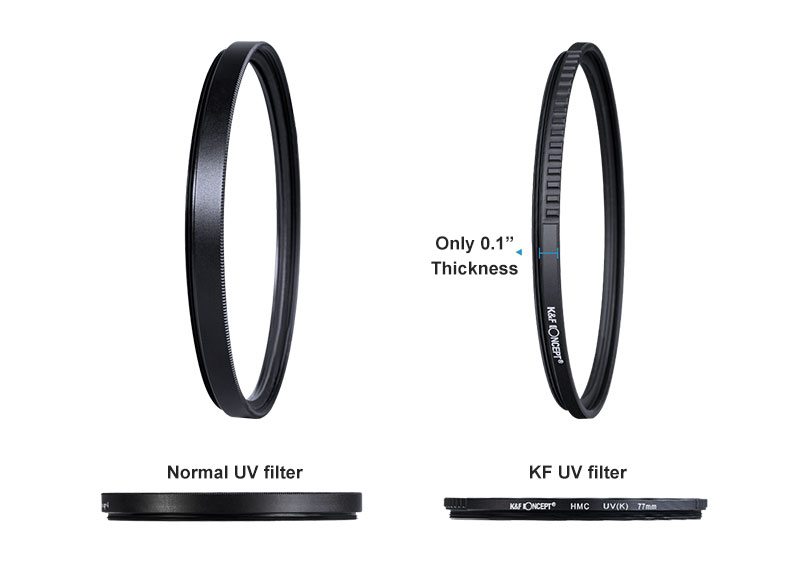 MC UV Filter
UV filters is made of Japan imported glass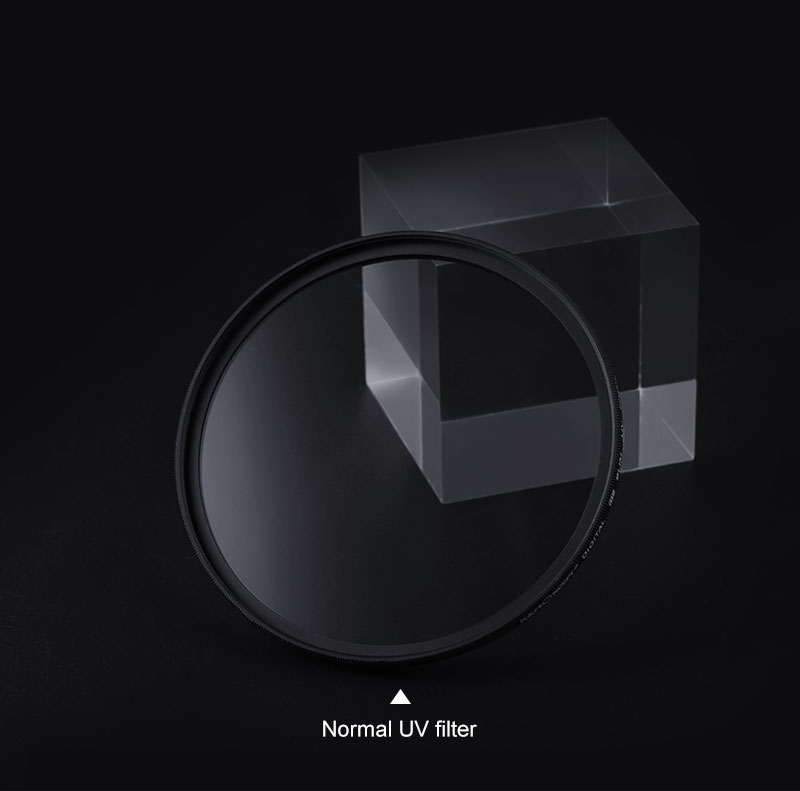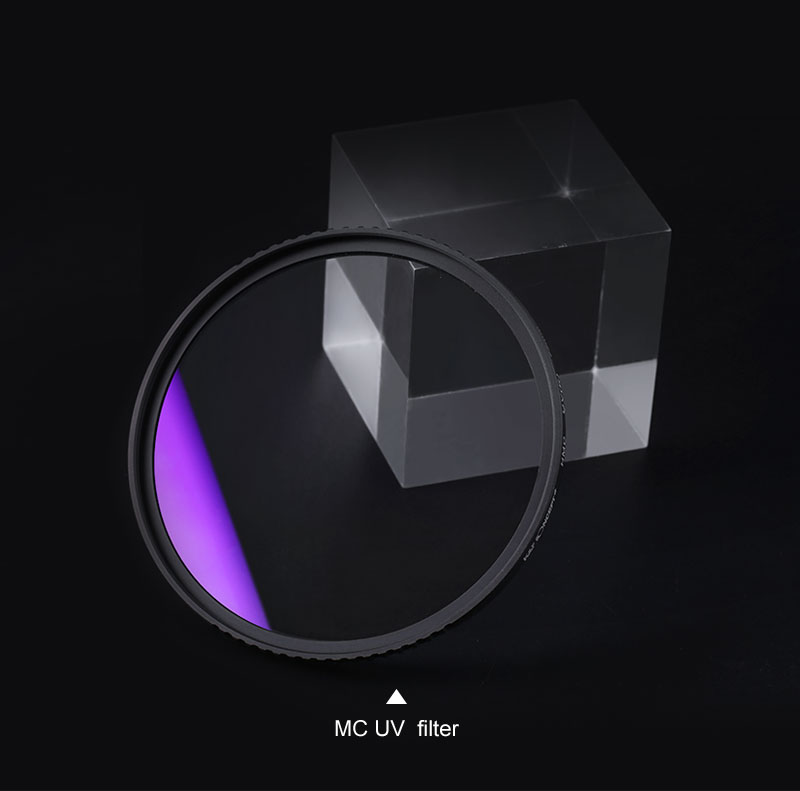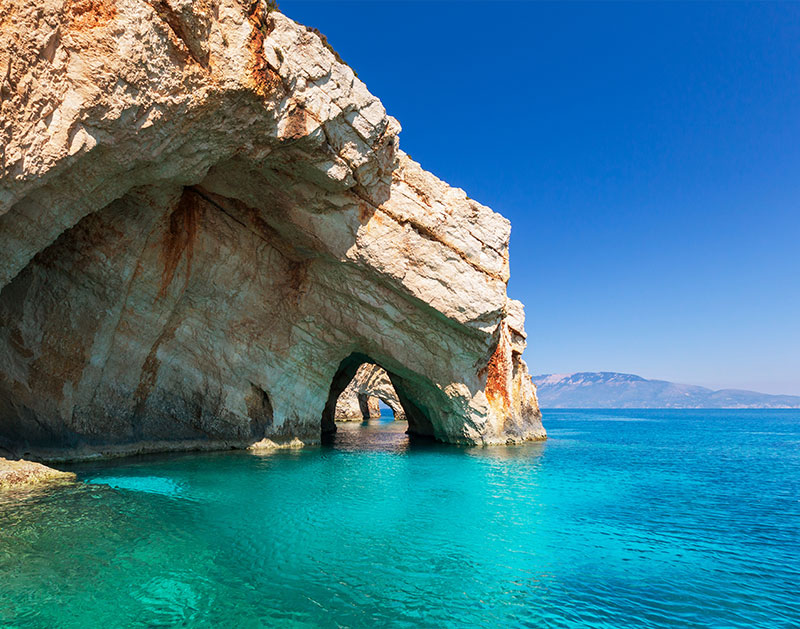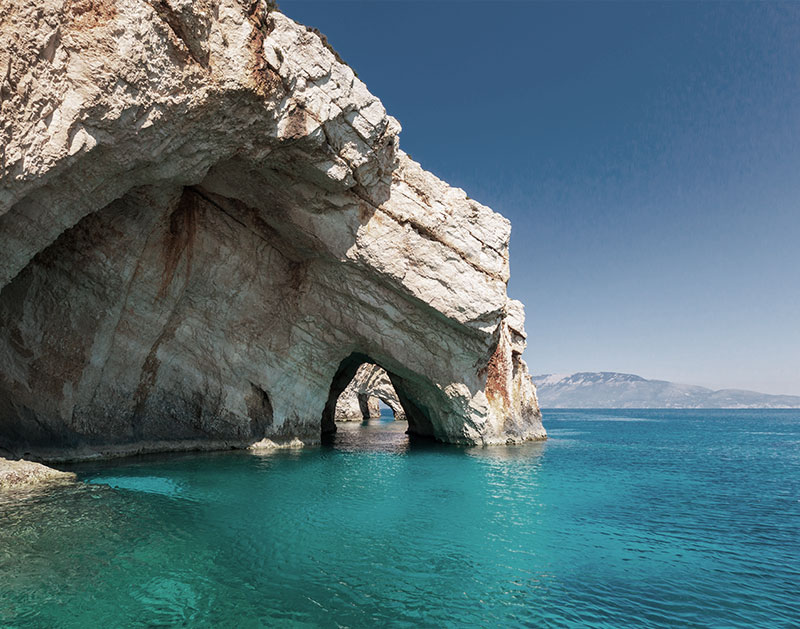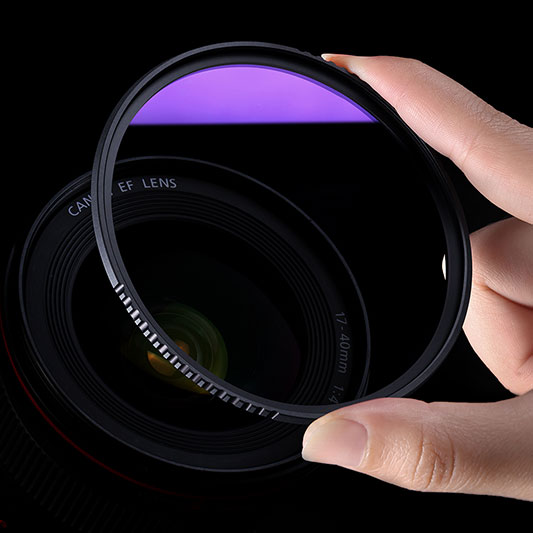 Exquisite Pattern Frame
CNC Trapezoidal Pattern Frame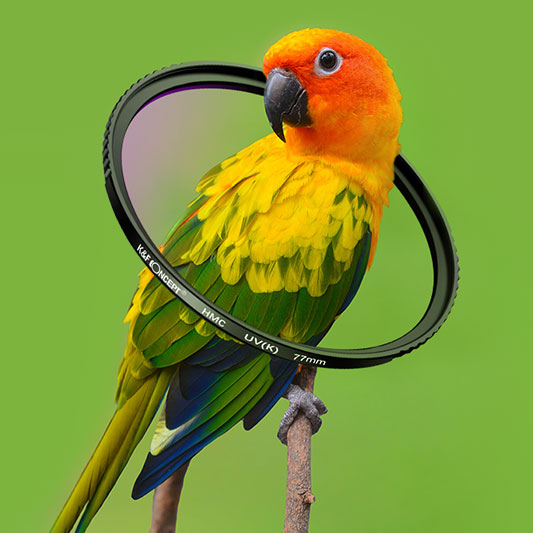 Restore The Real Color
Take a better photo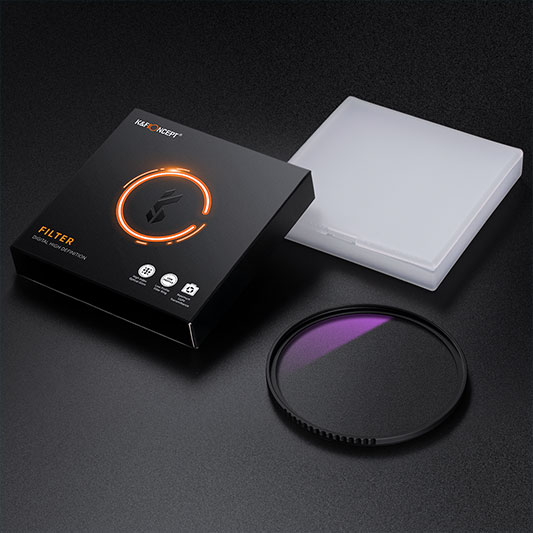 Exquisite Box
prevents damage during transportation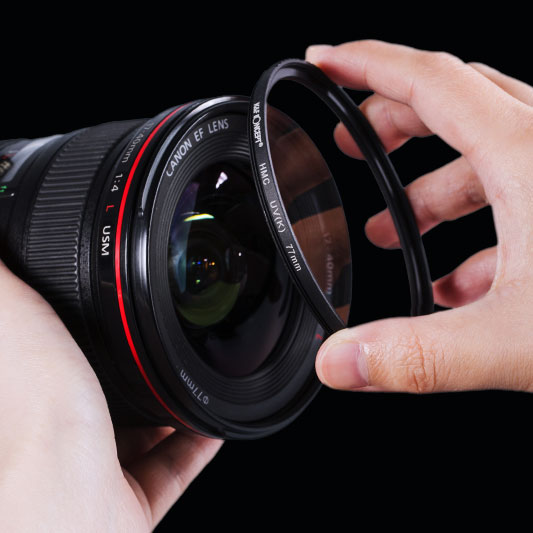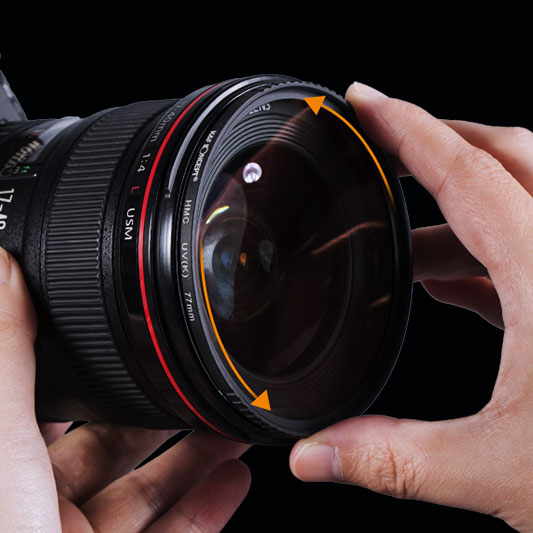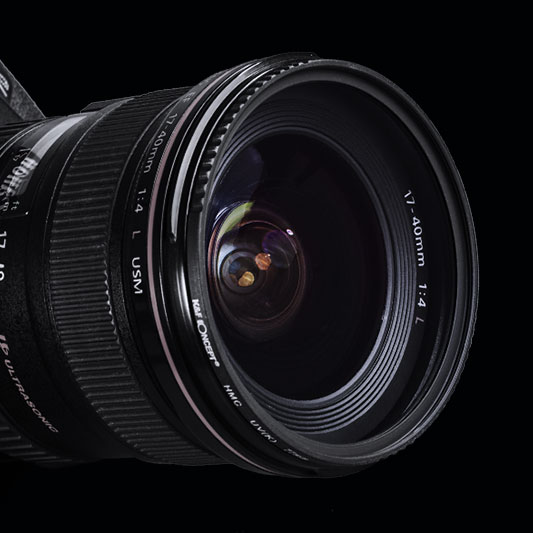 The installation is complete
Great UV filters
I recently got back into shooting film. Modern digital cameras don't need UV filters due to modern day lens coatings. However, I have quite a few vintage lenses that have quite a bit of haze due to older or absent lens coatings. It really helped with my Jupiter 8 and Super Takumar lenses. The multi-coating really helps reduce haze and increase contrast.
Great Filter
I bought this UV protection filter for my Sony 28-70 kit lens, it good fit and great protection filter. I can not tell the difference between filter and no filter in the most shots. It is also pretty light. I am really satisfied with this good made and high quality UV filter.
slight yellow tint
Bought this for protection of my Nikon DX lenses. Well built filter with a thin metal ring that is still tall enough for the lens cap to grab on to it. Purple reflection looks cool but the filter does add a slight yellow tint to images. It doesn't look bad, just slightly "warmer". I only notice it when taking a picture of a bright white object with and without the filter and doing a quick A B comparison.
Well made with quality coatings.
These filters are worth what I paid for them. Coatings are beautiful with absolutely no defects. Easy to clean without smearing. Great clarity.
Unpredictable Manufacturer Packaging
Purchased two filters. One came meticulously wrapped in cellophane envelope inside manufacturer's box which again was wrapped in cellophane. The second was missing all the neat wrapping but it looked new.Too much trouble to return for exchange.
Filter
size
55mm
Transmittance
0.94
Multi-Coating
√
Antireflection
waterproof
scratch-resistant
HD
Filter Material
Optical glass
Pattern
√
Filter Thickness
3.3mm
Shape
Circle
Ring Material
Aviation aluminum alloy
There are no faqs for this product.
These images belong to K&F Concept end users.