H8201 4K Trail Camera Dual-Lens with Starlight Night Vision Wildlife Camera, Activated Game Camera for Hunting Outdoor Wildlife Monitoring
Free shipping to eligible country
Brand:

K&F Concept

Buy K&F Concept h8201 4k trail camera dual-lens with starlight night vision wildlife camera, activated game camera for hunting outdoor wildlife monitoring online, worldwide free shipping and 30 days return guarantee.

KF35.030

SKU:

KF35.030

105.99

https://www.kentfaith.com/GW01.0178_h8201-trail-camera-dual-lens-with-starlight-night-vision-4k-wildlife-camera-activated-game-camera-for-hunting-outdoor-wildlife-monitoring
Description
• 【Starlight Night Vision Trail Camera】: The super sensing image sensor which can provide starlight night vision that other wildlife camera can't do. You can capture high brightness, high definition, low noise video.
• 【Intelligent Dual-lens Game Camera】: Design with Dual-lens automatic switch, the wildlife camera will turn on the 8 million HD camera during the day and turn on 2 million starlight night vision high sensitivity camera at night. No matter day or night, wildlife monitoring will keep clear and vivid.
• 【20MP Sharper Image & 4K Full HD Video】: This hunting camera captures 4K vivid video and 20MP clear images each time motion. You will not miss any detail on your wildlife expedition. Shows you the deer wildlife on 2.4" LCD display.
• 【 0.2S Trigger Speed & PIR Motion Activated 】: The wildlife camera takes advanced low-glow infrared LED technology and superior motion-activated sensor which not frighten wildlife animals. The deer camera will be triggered instantly in 0.2s once detecting the movements. And a 110°detecting range & 25 meter trigger distance, which allows you do not miss any of your games.
• 【Multiple Applications】: The trail camera can support up to 512GB TF card(not included). You can connect the trail cam to computer and TV to watch or download files. This trail camera is widely used for garden backyard monitoring, wildlife watching, deer scouting, outdoor hunting, even home security and farm surveillance.
H8201 Trailcamera
Catch every amazing wildlife moment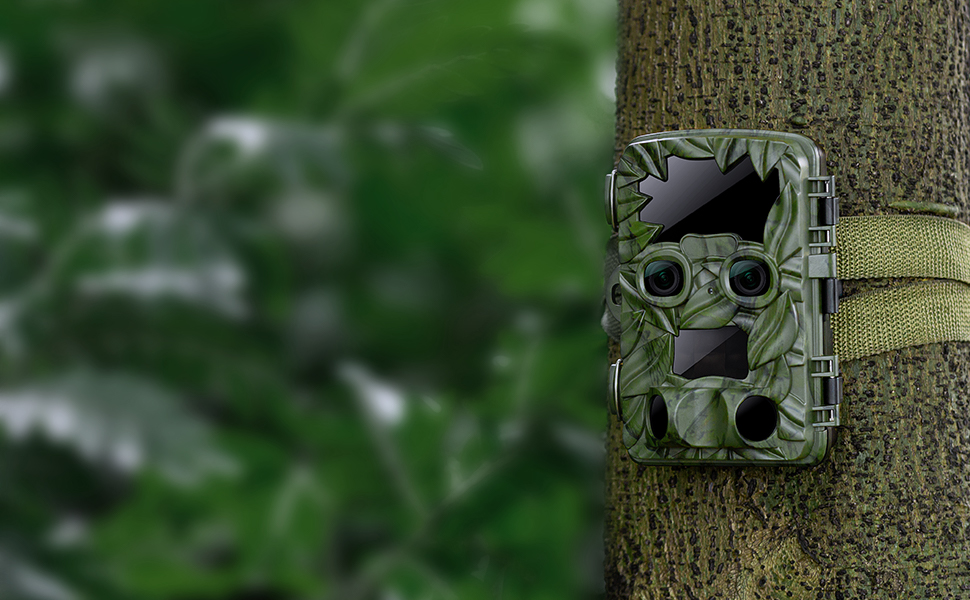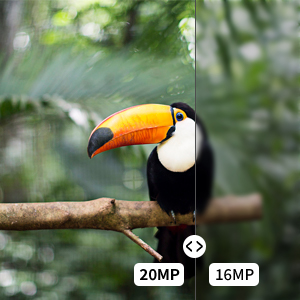 20MP HD image
New improved HD resolution, H8201 trail camera allows you to capture groundbreaking and blurry shots, it helps you capture vivid features of wildlife and record your whole hunting process.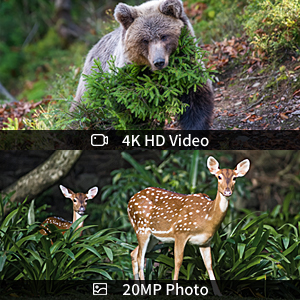 4K Full HD-video
This hunting camera captures 4K vivid video and 20MP clear images with every move. You will not miss a single detail of your wildlife expedition.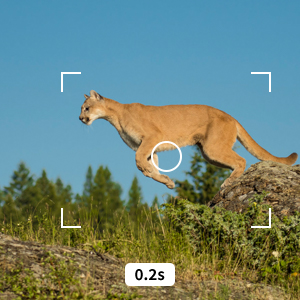 0.2S triggersnelheid
Pre-activated and fast boot technology combined to achieve ultra-fast 0.2s trigger speed and 0.1s recovery time, quickly capture every exciting moment.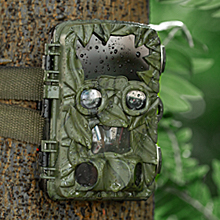 IP66 Waterproof and sturdy
The hunting camera housing has passed the waterproof test up to IP66, protecting it from rain and dust damage.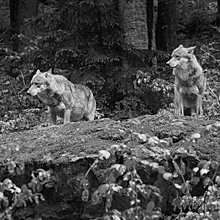 Super infrared night vision
44pcs low glow infrared LEDs, 850nm infrared flash technology provides a clear view of wildlife at night.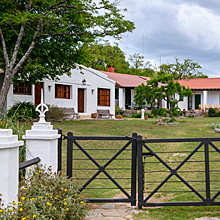 Home Security
The trail camera can also be used as a home monitor, which would be a multifunctional device.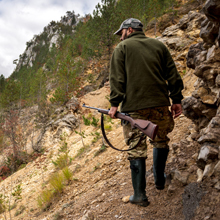 Hunt
H8201 trail camera is a useful animal tracking assistant for the hunter.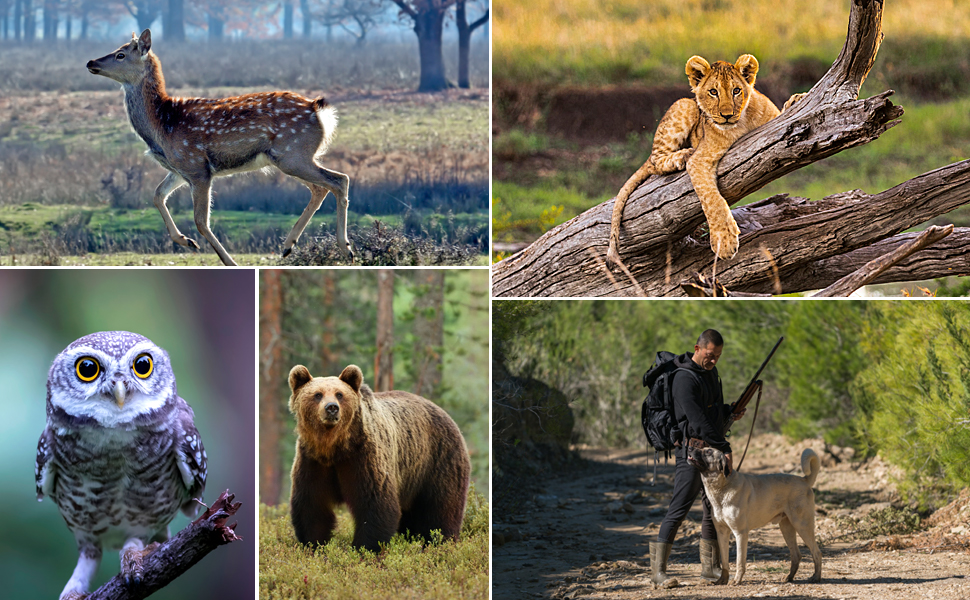 Just got the camera and was excited to try it out before using it on a hunting trip. Overall, the camera was really easy to setup and it took me about half hour to review all the menu and made changes to it.
28/02/2021
Great for the outdoor family, or simply the family that's wants to see out their back window when their not looking.
22/02/2021
Wanted to see if deer came to the back of the property and was surprised to see several plus some foxes too
31/01/2021
I took this out on a spring bear hunt and tested it. I didn't catch any critters on film, but I tested myself by walking past it in various lighting conditions. It picked me up every time, and lighting was good even at night.
31/01/2021
We are so excited for our trail cam.
30/01/2021
There are no faqs for this product.
Comparison of similar products
Rating

5 reviews.

415 reviews.

612 reviews.

34 reviews.

414 reviews.

37 reviews.
Price

$169.99

$105.99

$386.00

$203.99

$369.00

$269.99

$159.99

$69.99

$254.99

$114.99

$89.99

$49.99

Model
KF35.030
KF35.005V4
KF35.003V4
GW50.0028
KF35.004V2
KF35.006

Max. Storage

32GB
32GB
32GB
32GB

Image Resolution

16MP
36MP
20MP
16MP

Screen Size

2.0"
2.0"
2.4"
2.0"

Video Resolution

1080p
2.7K
2.7K
1080p

WIFI+Bluetooth

NO
NO
NO
NO

Amount of infrared lamps

22pcs (850nm)
44pcs (940nm)
42pcs (940nm)
22pcs (850nm)

Amount of PIR SENSORS

1pcs
1pcs
1pcs
1pcs

Detection Range of PIR sensors

80°
120°
120°
80°

Trigger Distance

20m (65ft)
20m (65ft)
26m (82ft)
20m (65ft)

Trigger Speed

0.4 s
0.3s
0.3s
0.4 s

Waterproof IP Rating

IP65
IP65
IP66
IP65