K&F M10115 M42-FX PRO,New in 2020 high precision lens adapter (orange)
To

United States

Expedited Free Shipping

3-5

business days
Buy K&F Concept k&f m10115 m42-fx pro,new in 2020 high precision lens adapter (orange) online, worldwide free shipping and 30 days return guarantee.

KF06.434

SKU:

KF06.434

29.99

https://www.kentfaith.com/KF06.434_new-product-kf-m10115-20-year-high-precision-lens-adapter-orange-m42-fx-pro
Buy 2+ items get

10% off

!
Description
• M42 screw series lens is transferred to Fuji FX mount body.
• High-precision perfect transfer, aluminum-magnesium alloy ring body, fine copper bayonet will not wear the lens, the workmanship is very exquisite, tight and smooth combination with the bayonet, adjustable and focusable, play the lens macro function
• The lens can be matched with this adapter ring, the camera must be adjusted to manual mode to use with this adapter ring
• Support all focus ranges to infinity.
• Note: When using the adapter ring for the first time, please say that the "No lens release shutter" option in the body menu is turned on, otherwise the lens will not be recognized and the shutter will not be used to take pictures
Frequently Bought Together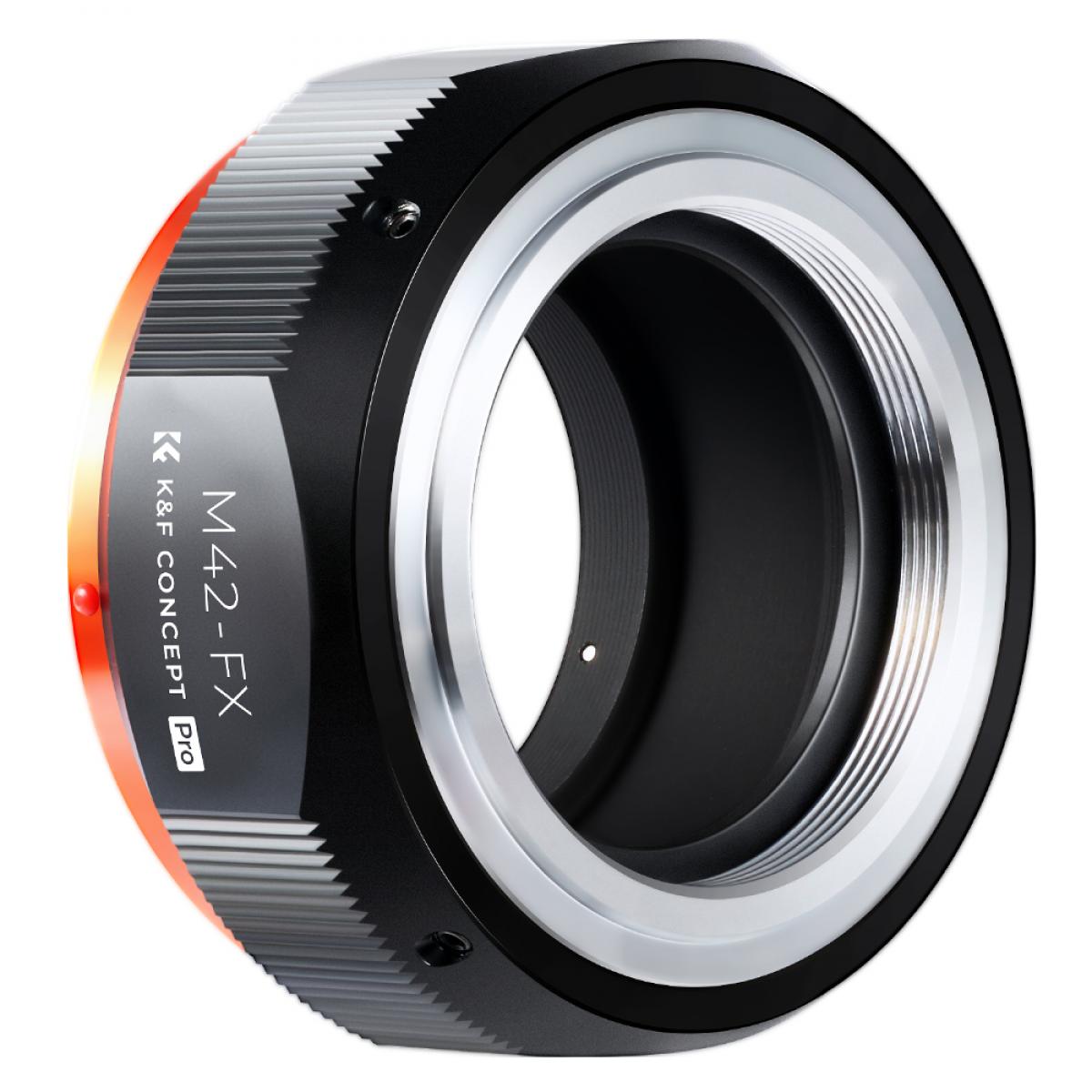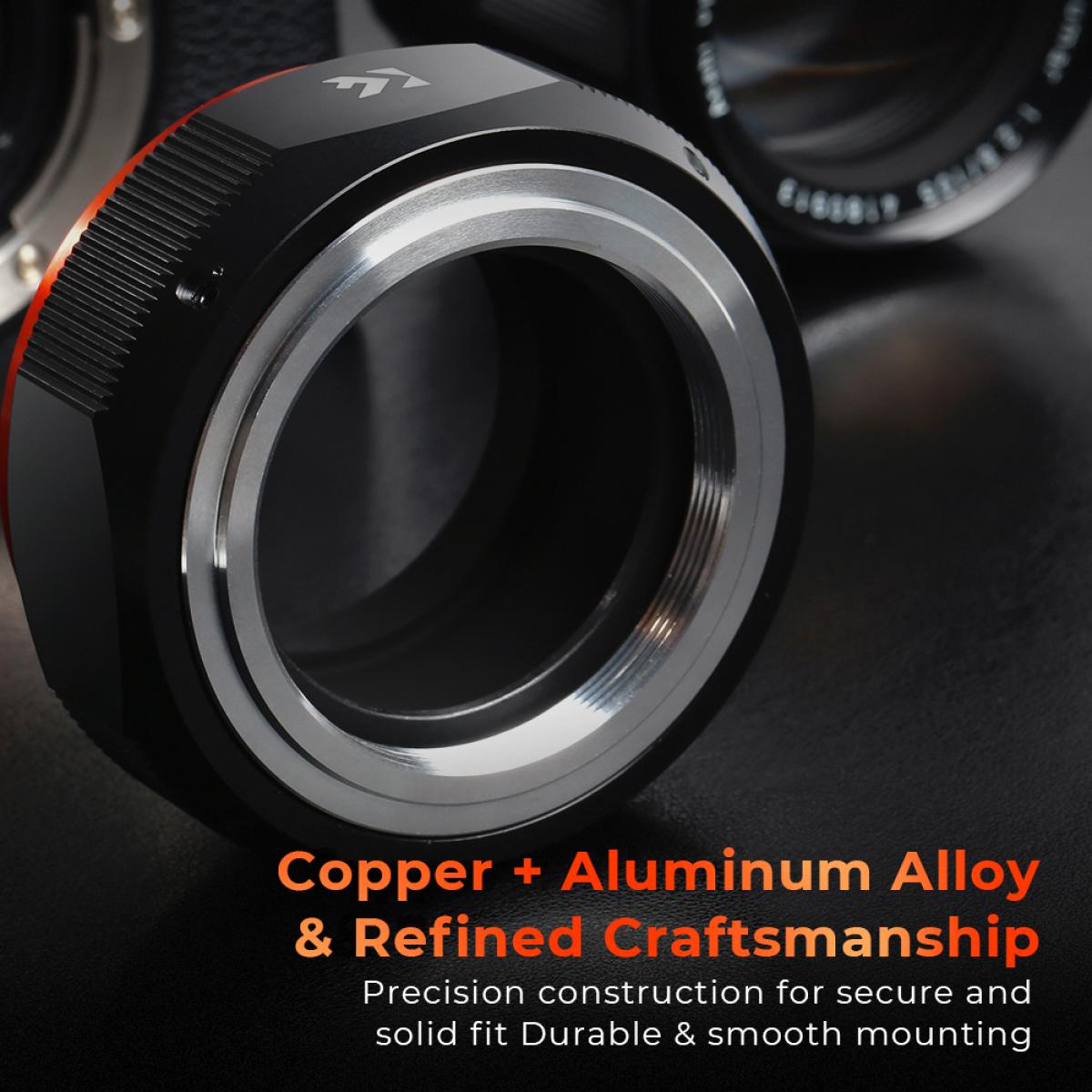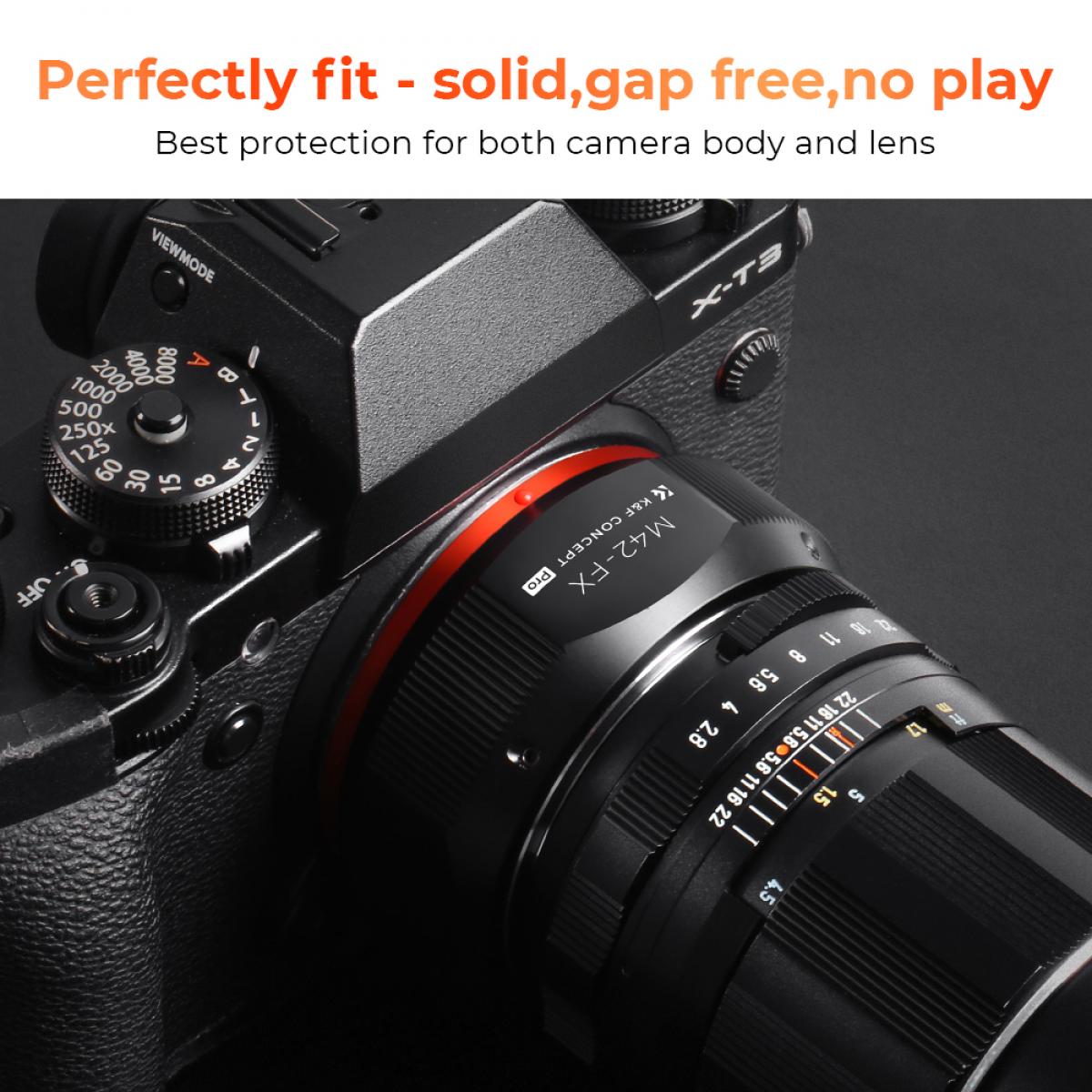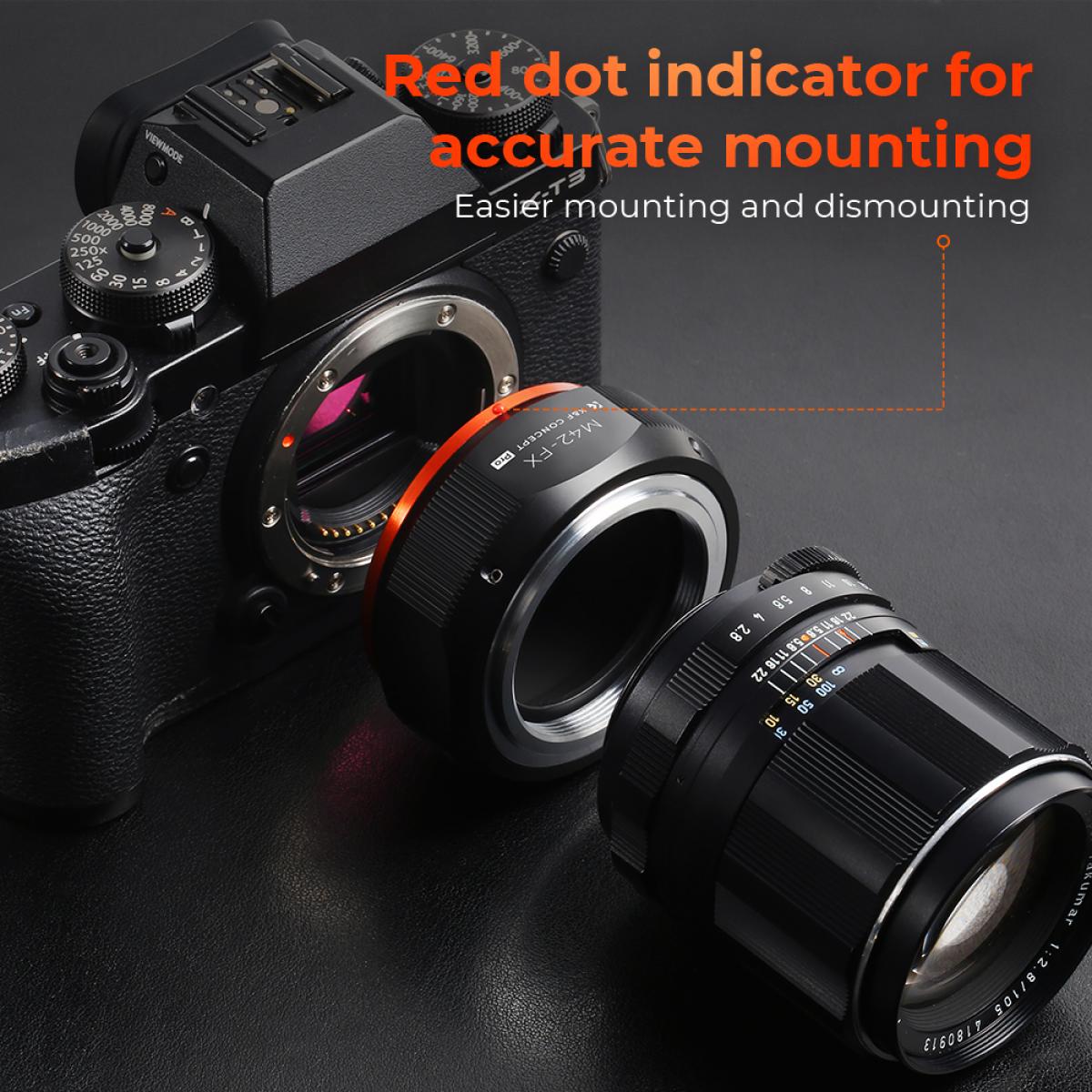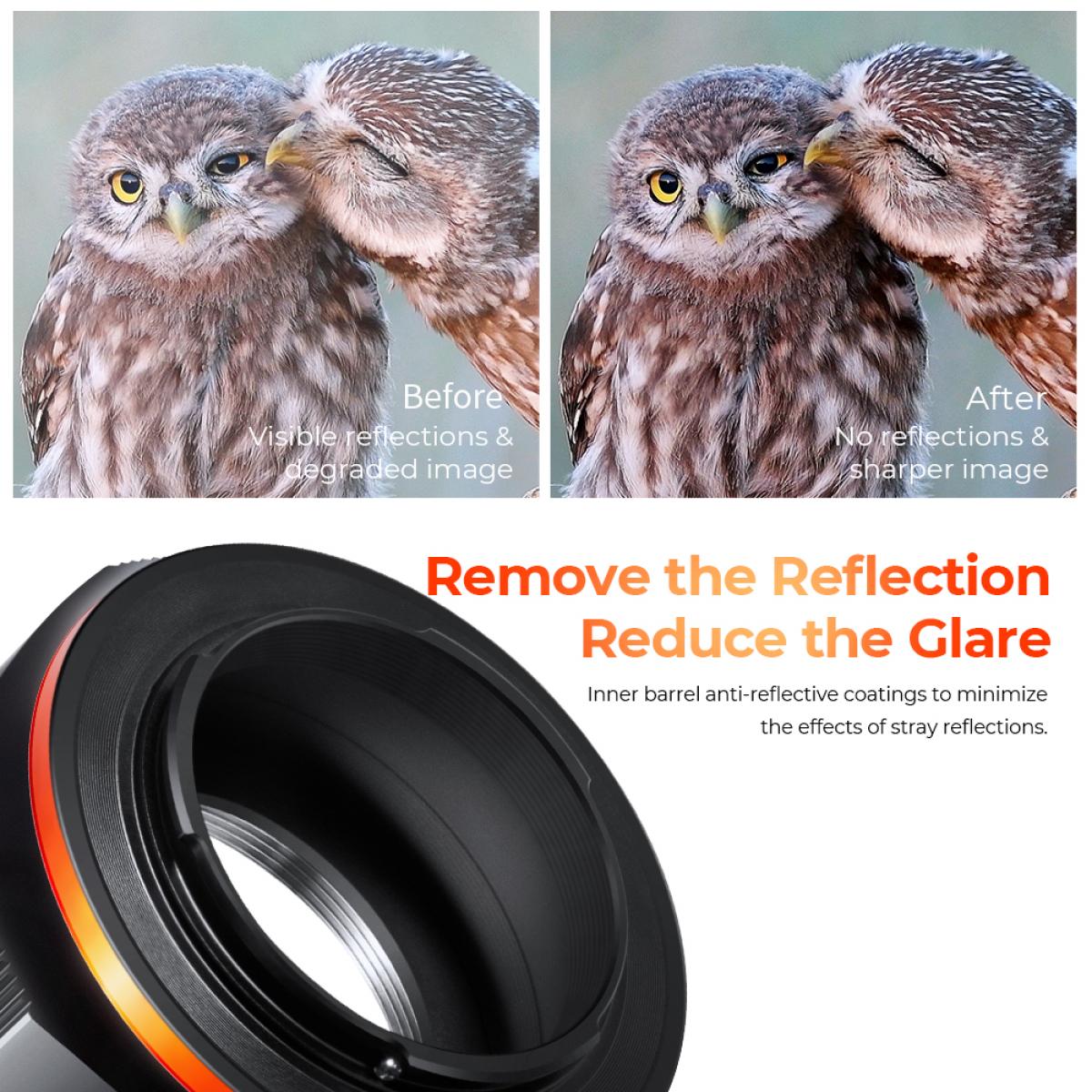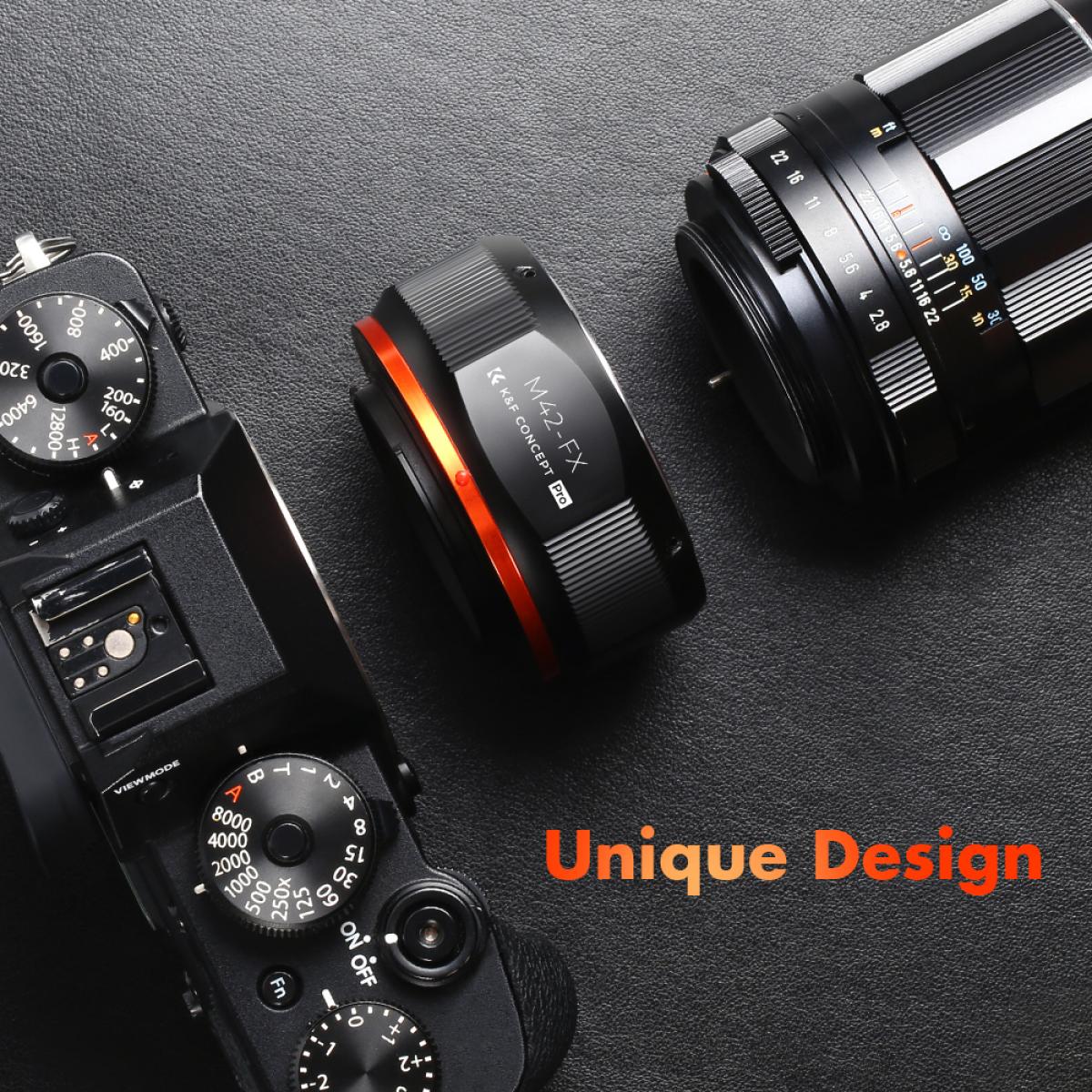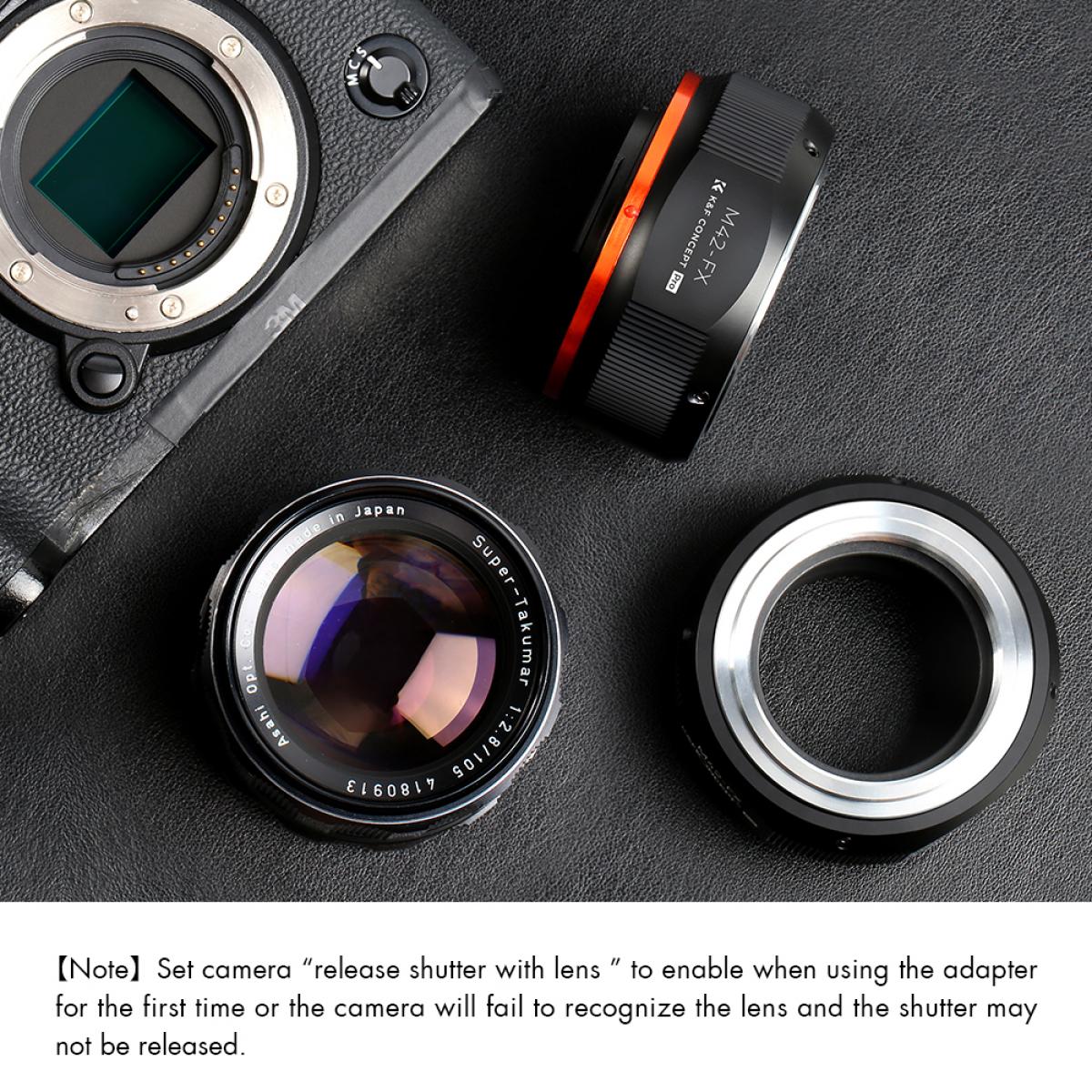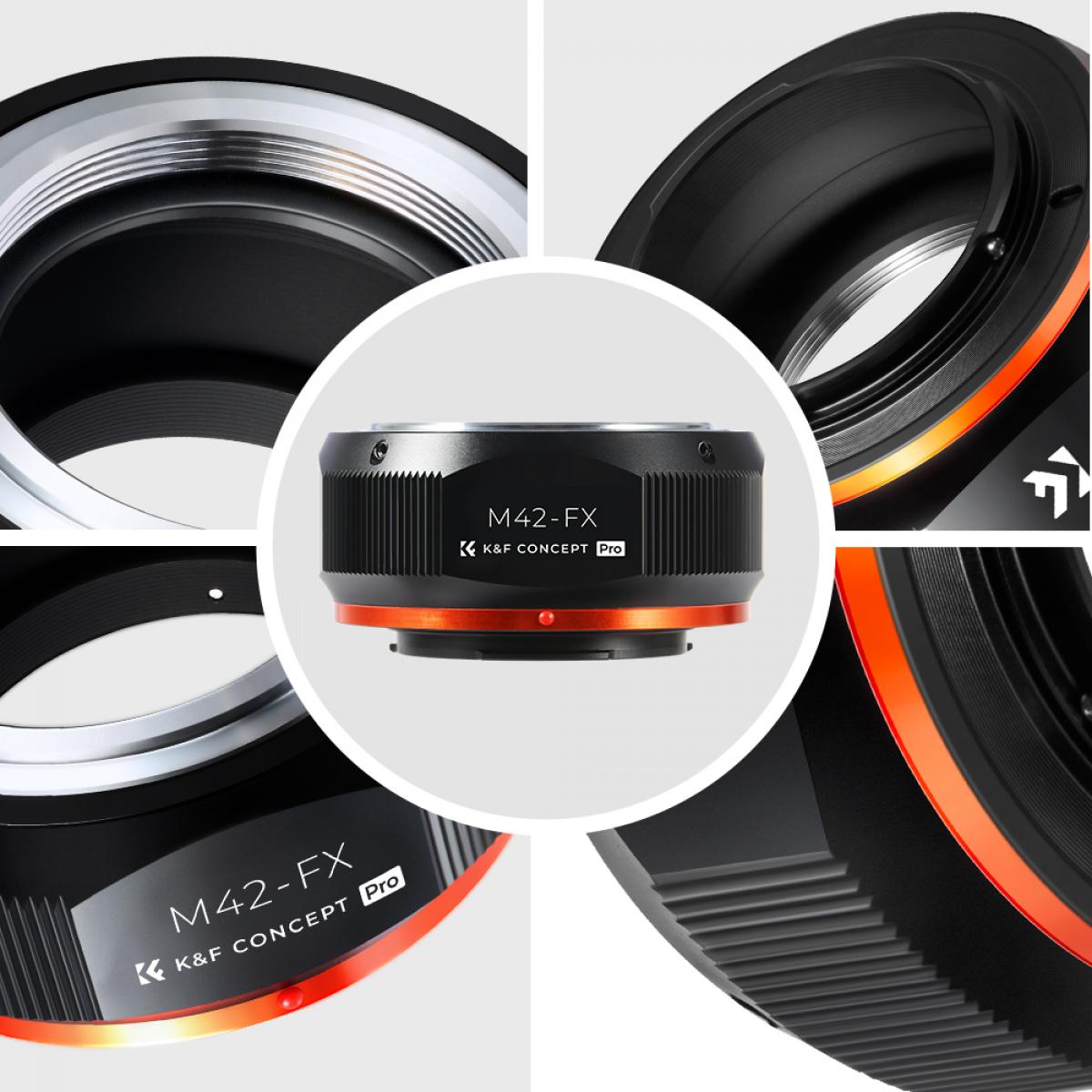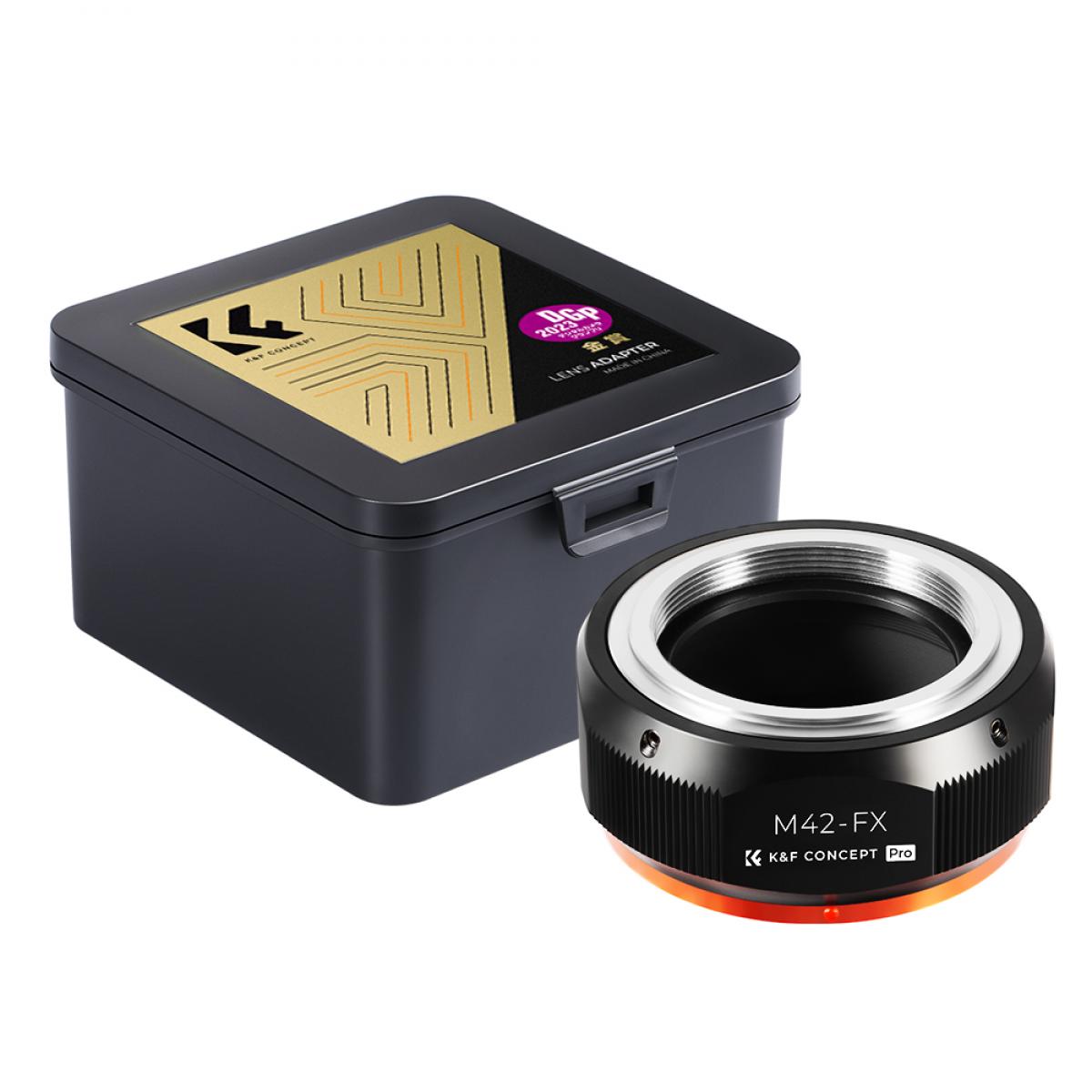 Well made and fits very well.
Really well made converter. K&F just makes good stuff. It's opened up a whole world of older manual focus lens for my mirrorless.
16/02/2021
Top notch build quality, but a little bulky.
Amazing built quality, doesn't wobble on camera mount, and the M42 lenses screw in smoothly with no play when focusing.The only dislike I have is the bulky size. It makes tiny M42 lenses look like telephoto lenses. The lens in my pictures is half the size of a Helios 44-2 for reference. Luckily, the adapter looks cool so that makes up for the size lol hands down the best M42-Fuji X adapter out of all of the ones I've tried.
30/11/2020
Great for using FD lenses on APC-S sensor cameras (Rebel T5)
My partner wanted to get back into photography and she wanted to upgrade from her older Rebel T1i to a newer camera and went with the Rebel T5 which was on sale. She was ecstatic when she saw how wonderful my pictures came out when I was shooting on a Panasonic G7 and with older Canon FD lenses using a focal reducer.We got this adapter to go with her Rebel T5 and she paired it with a vintage Canon FD 50mm f1.8 lens. We noticed a lot of haziness and softness at f1.8. I thought it may be the lens itself, maybe fungus or debris. We thoroughly checked the lens and it's extremely clean, almost perfect. The adapter is clean as well.
11/09/2020
Fotodiox review adaptor on Nikon D7000
I have 5 canon FD lenses: Kalimar 28mm wide angle, Canon 50mm, Vivitar 55mm macro, Tokina 70-210mm zoom and a Vivitar 400mm telephoto.At the time of this writing I have purchased 2 Fotodiox FD-NIKON adapters, used in all the lenses above and I really happy with them. I am buying a third one soon.Is it worth? It depends:If you have a couple of old FD lens, the adapter is a small price to pay to put your lenses back in use, but if you have to buy the lenses and the adapter, you might check the price of a used Nikon lens first.These lenses are great for video as they have aperture rings and they create a creamy look to your footage.You will lose some light (around 0.6 stop) and there is also a crop factor to consider (1.26). If you are using on a D7000 (1.5 crop factor) your 50mm will become closer to a 100mm.
06/09/2020
Nice adapter
At first glance, this adapter is a beauty. After picking it up it is a solid piece of machines metal. Two negatives, the lens does not align with the center point of the adapter and the weight. Most vintage lenses are composed of mostly metal and have a weight to them, adding the weight of adapter makes for a very heavy front end.
19/08/2020
There are no faqs for this product.
Comparison of similar products
| | | | | | | |
| --- | --- | --- | --- | --- | --- | --- |
| | | | | | | |
| | | | | | | |
| | | | | | | |
| Rating | 5 reviews. | 0 reviews. | 41 reviews. | 187 reviews. | 84 reviews. | 6 reviews. |
| Price | $29.99 | $79.99 | $25.99 | $22.09 | $29.00 | $29.99 |
| Model | KF06.434 | KF06.351 | KF06.088 | KF06.075 | KF06.101 | KF06.436 |
| Camera | | GFX | EOS | NEX | FX | |
| Lens | | NIKON | NIKON | PK | NIKON | |
| Ring Material | | | | | | |