Multifunctional Camera Backpack,DSLR/SLR Photography Backpack Fits 14.4 inch Laptop Compatible with Nikon/Sony/Olympus for Photography/Hiking/Travel (Ship to US & AU Only)
New customer gift package
To
United States
Expedited Shipping
3-5
business days
K&f Concept multifunctional camera backpack with anti-thief design and waterproof and water-resistant material, ideal for photographers.

KF13.066

SKU:

KF13.066

70.99

https://www.kentfaith.com/USKF13.066_dslr-camera-travel-backpack-waterproof-10-8-6-7-17-3-inches
Description
* Large capacity: The size is 25 * 16 * 40cm, which can hold a 15.6 " computer, 2 sets of clothes, a camera and several lenses.
* Careful design: 10mm high-density EPE pearl cotton, effectively protects your machines and equipment from damage in all aspects.
* Multi-Access: The right access allows you to retrieve your equipment without putting the bag down. And also design professional tripod straps on the left.
* Multifunctional adjustable partition: It can be arbitrarily modified with equipment accessories. Equipped with nylon rain cover design, diversified storage space (water bottle, drawstring pocket, front pocket, mesh storage bag, small pocket).
* Quality Material: Waterproof material and nano cooling material, physiological curve design. This camera backpack is a good partner for photographers and can also be used as a carrying bag on a long trip.
Shipping
To
United States
Expedited Shipping
3-5
business days
Fashion DSLR Camera Backpack
Spacious main compartment holds one camera and multiple lenses, flashlight, and its removable dividers made of PE board and EPE foam stabilize your gear without hurting it.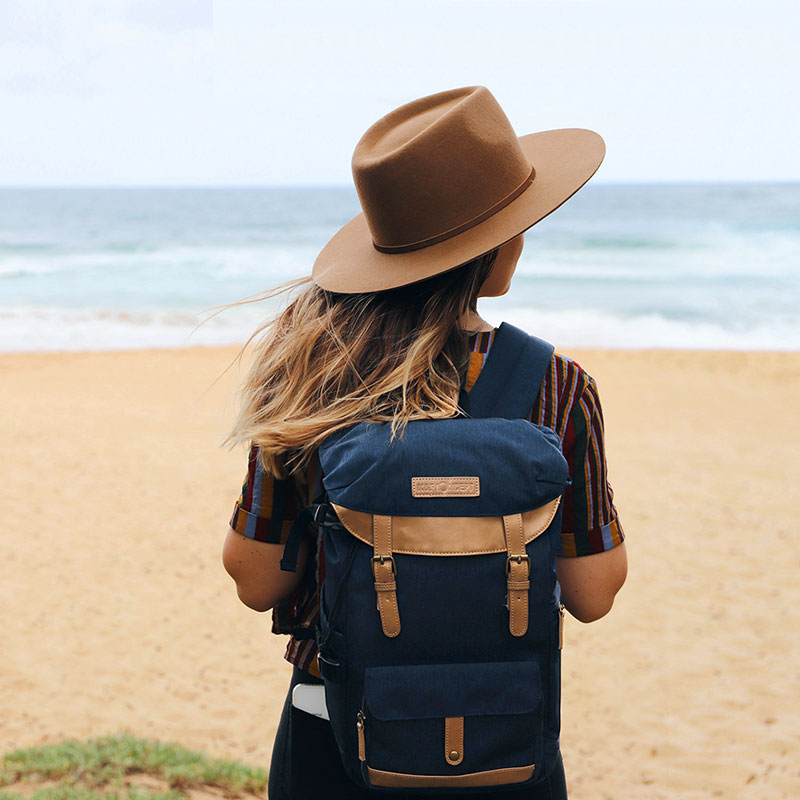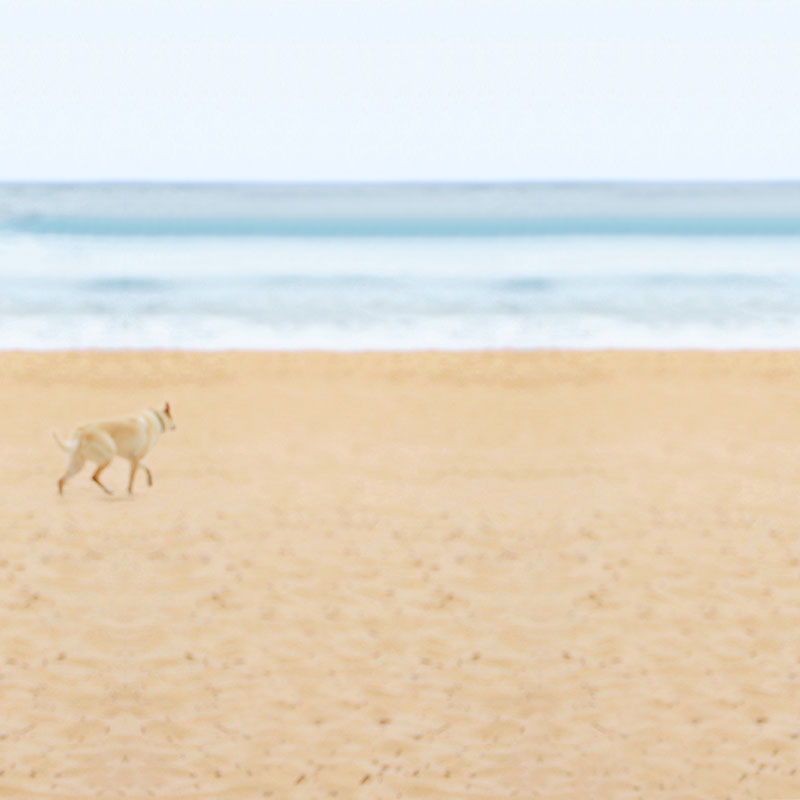 Side Open
Rightside access lets you get your gear without putting the bag down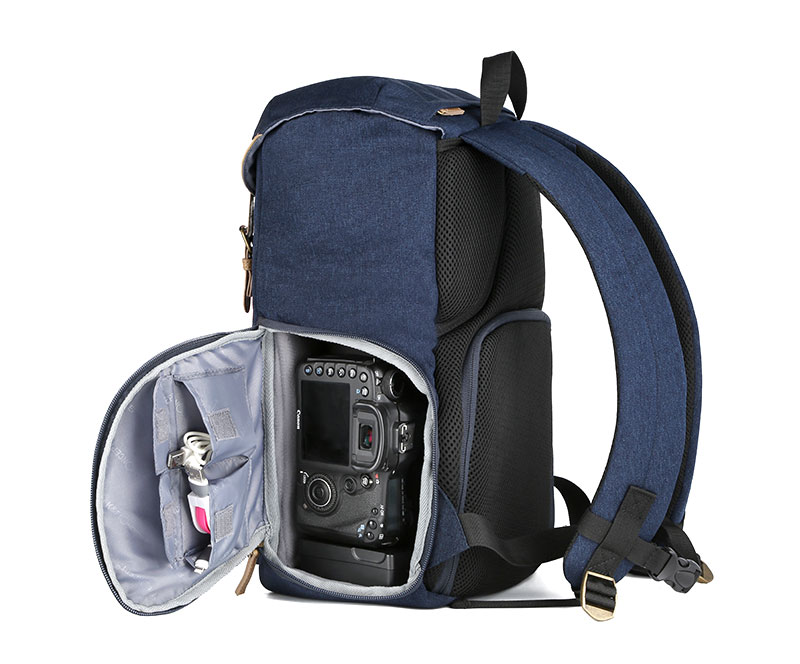 Backpack size
Dimensions LxWxH (cm):25*16*40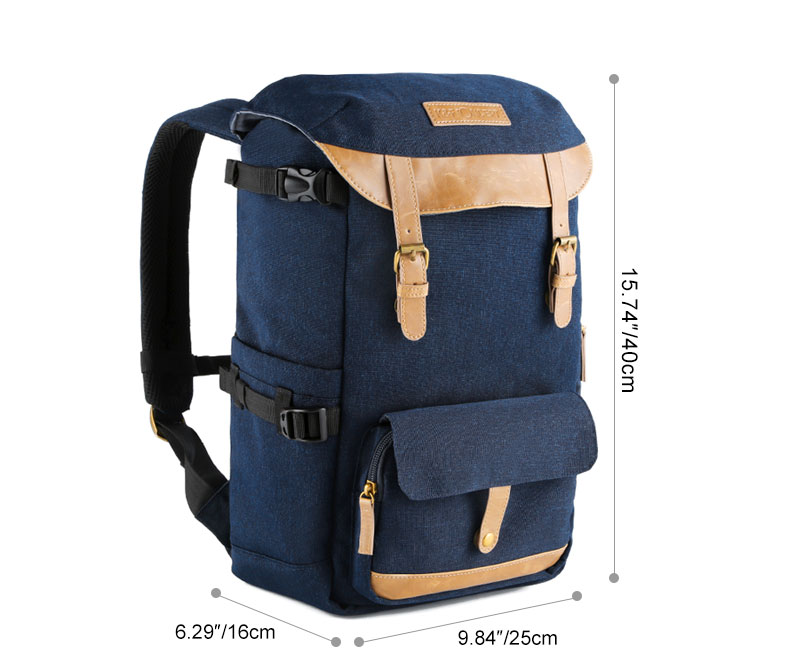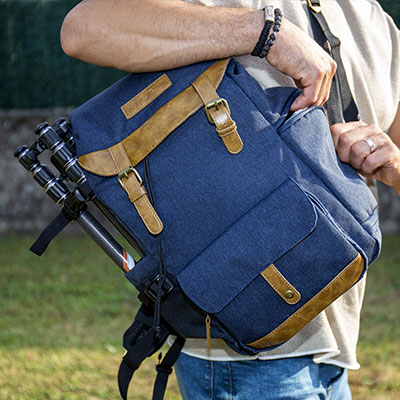 Quickly remove the camera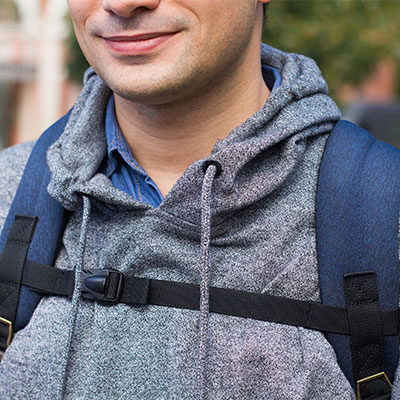 Chest strap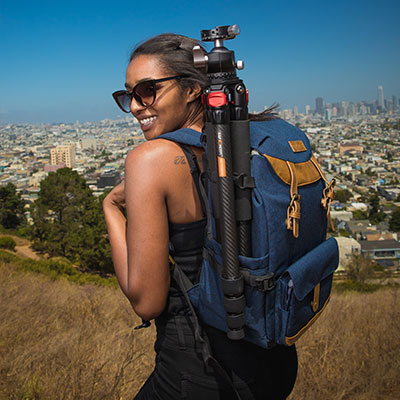 Female backpack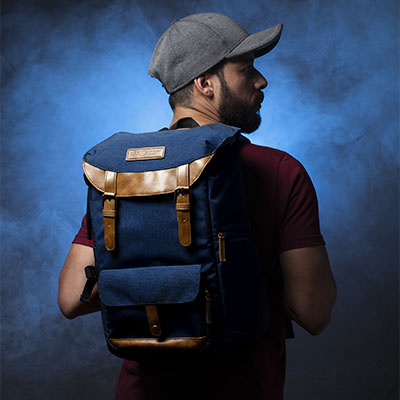 Male backpack
Back Opening
10mmThickened and adjustable dividers can be more effective to protect your photographic equipment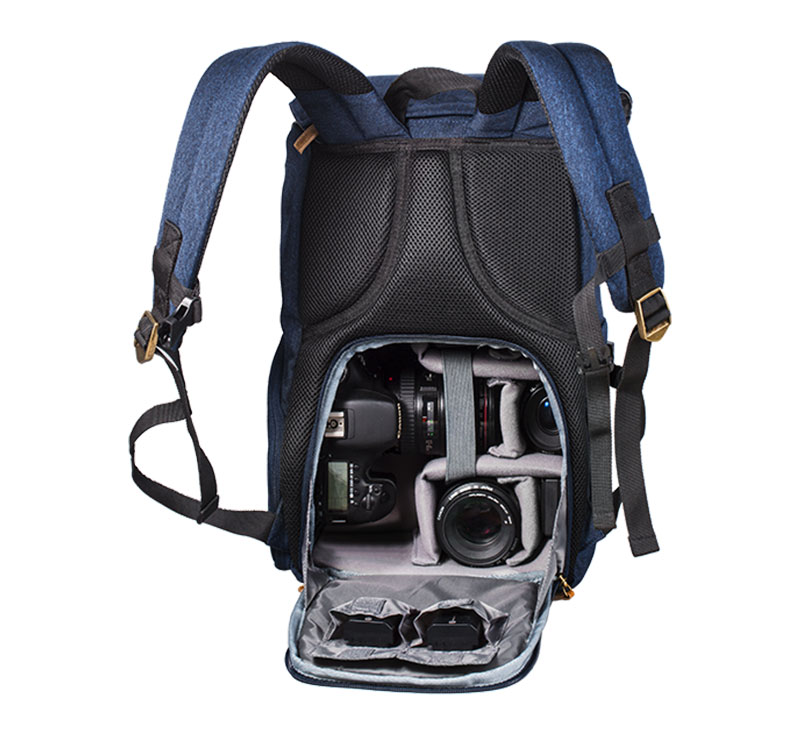 S-shaped shoulder strap
Adjustable comfortable shoulder strap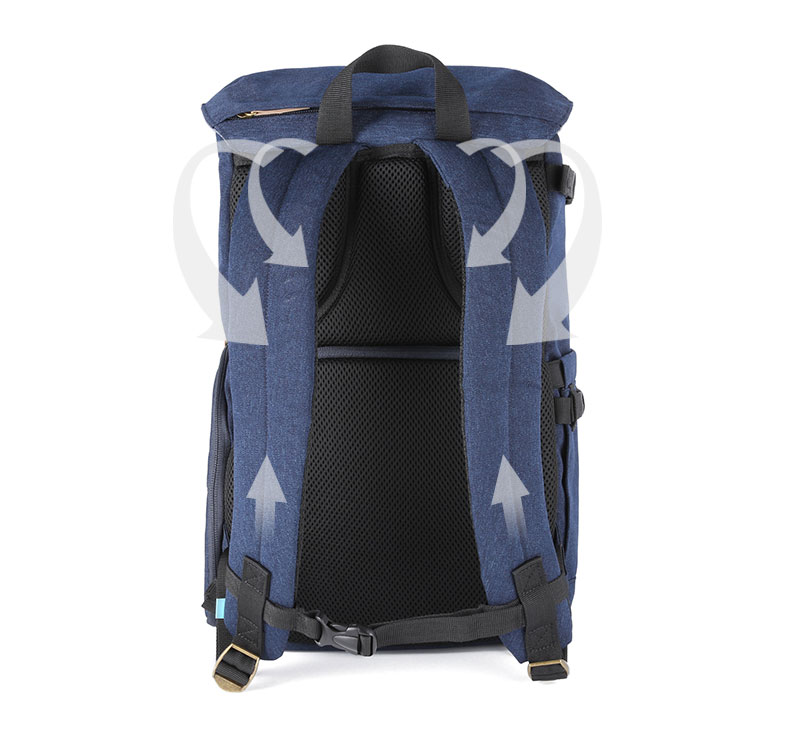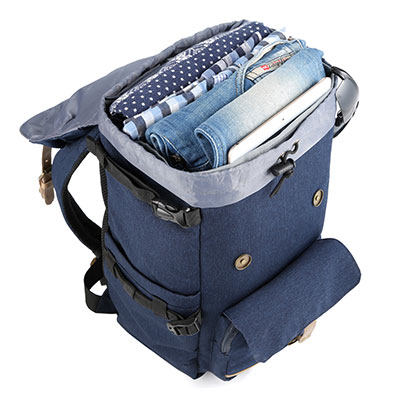 Personal goods compartment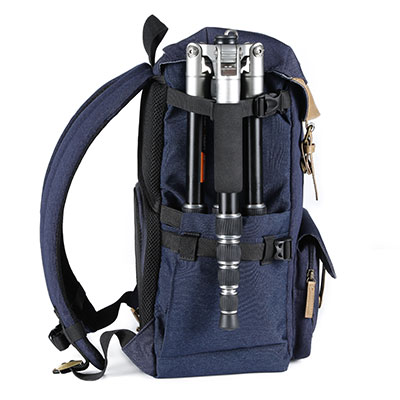 Tripod Straps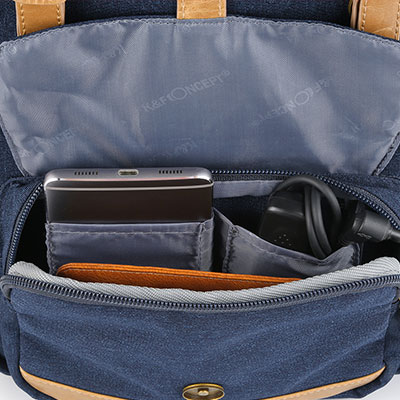 Small items pocket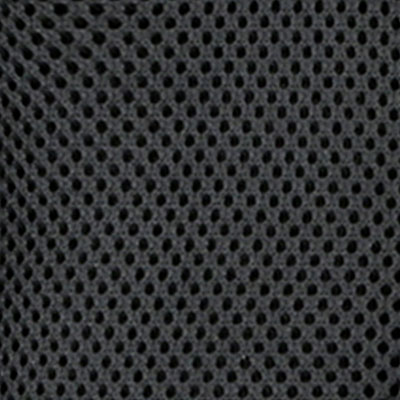 Breathable air-mesh
High capacity
Easily meet your travel photo needs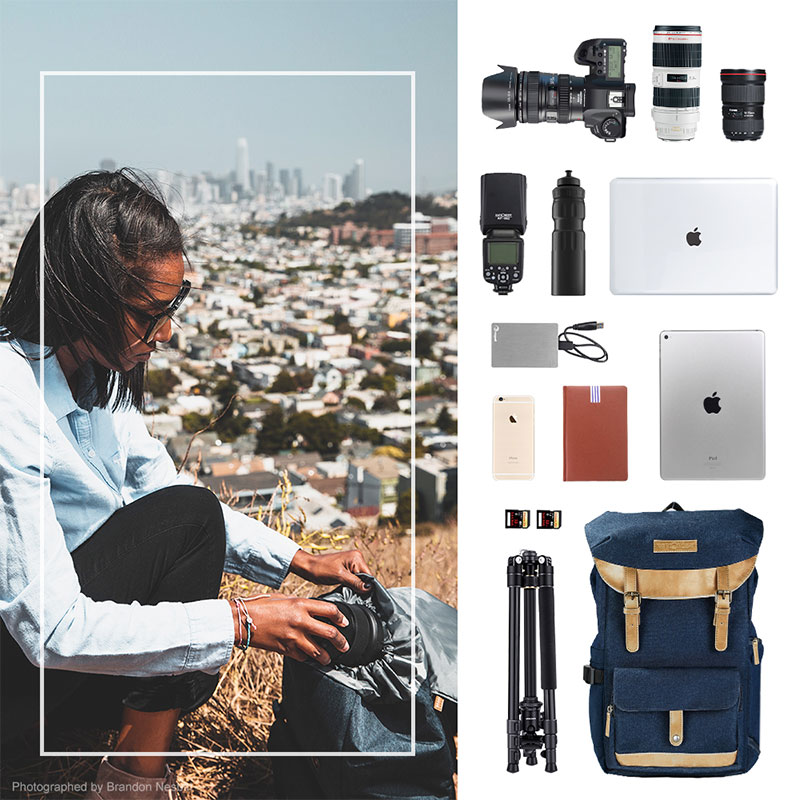 Rain cover
Protects your camera from water, dirt and dust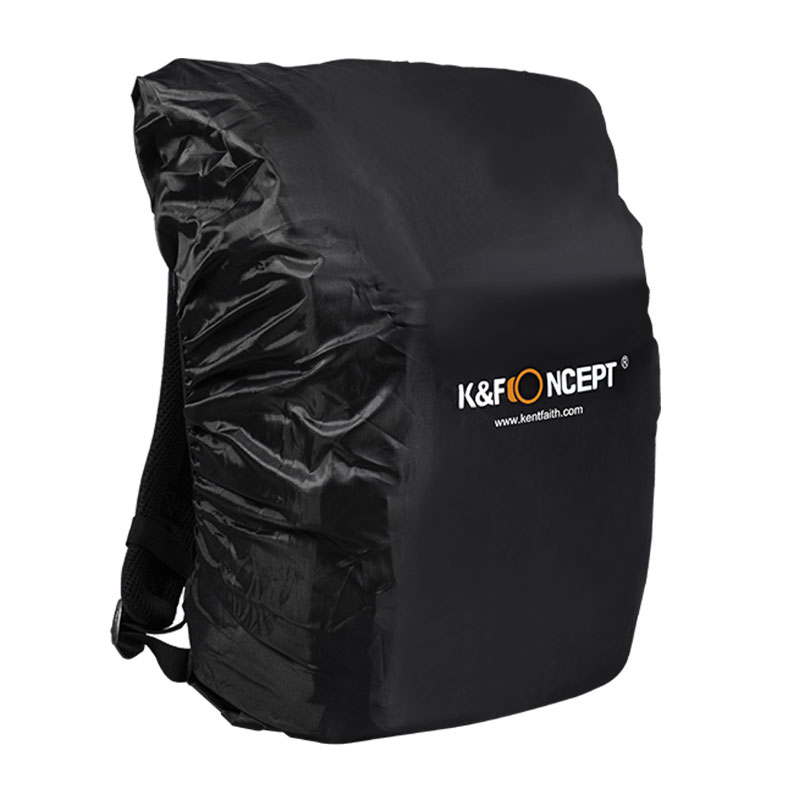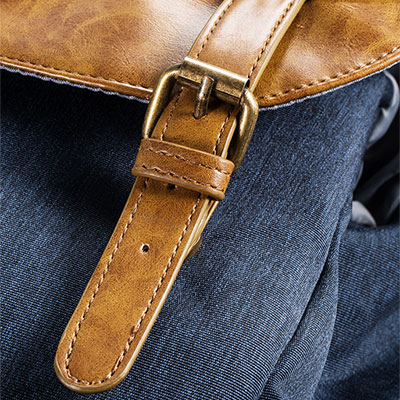 Leather Belt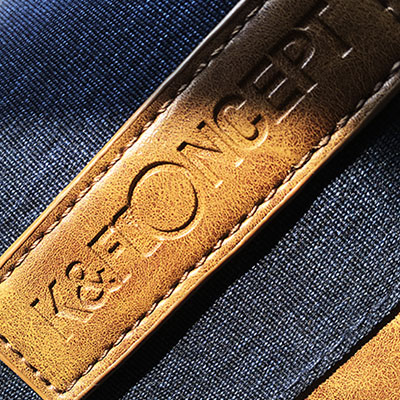 K&F Concept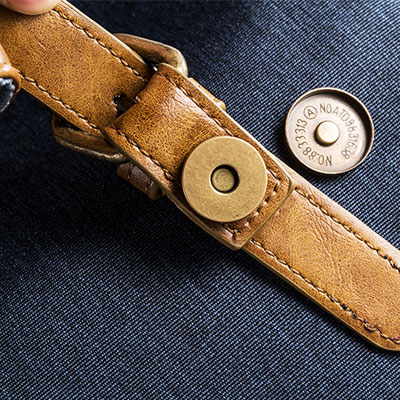 Metal Buckle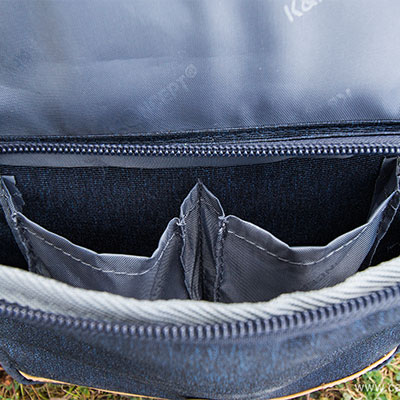 Small Pocket
All Reviews
Image

All Star

5 Star

4 Star

3 Star

2 Star

1 Star
Nice bag, well designed and a decent price.
Rather liked this bag, just wish it came with a laptop space. It's well made, seems ready to stand a good amount of use and easy to wipe down and clean. It's well thought out and designed, and suitable for a good amount of mirrorless and/or dslr gear. Some sections are rather tight but that's ok, you can access everything and nothing will move around if it's packed properly.

Overall very pleased with this bag.

It feels comfortable too, not overly protected at the back but to enough to keep it comfortable on good daily use, especially if packed correctly.

I made a video about it - search K&F Concept Waterproof Camera Backpack on your favourite video place ;)
15/01/2023
Nice Camera Bag
After my ancient shoulder camera bag gave up the ghost following a decade of hard use it was time to treat myself. I need a bag that doubles up as day bag as I can be out for an hour or all day. This previously meant dragging a bagpack along as well which got cumbersome.

When it arrived it appeared to be a bit small, but having used it for several outings in the last 3 weeks, it's settled in nicely. Camera plus three lenses and various bits and bobs all fit neatly in the bottom section, and the side flap for rapid access works very well. The interior sections can be moved to make everything fit snugly.

The top section takes a raincoat, book and pack-up box along with drinks bottle at the side, just what I needed. The smaller compartment on the front houses useful odds and ends.

Appears to be well made, it's got quite some weight in it, but I have to say feels very comfortable to wear.

The buckles on the front are great, what I don't get get is that they are largely decorative, as they are actually magnetic and pop on / off. No issues so far, not sure how long lasting this arrangement will be.

All in all, I'm delighted with this bag. It's kept stocked up ready to go so that if a quick job comes in it's really a case of grab and go.
11/01/2023
High Quality Camera Backpack / Recommend to everyone!!
First thing I have to say about this camera backpack is I am in love with it. I've just spent at least 2 months trying to find the best camera backpacks that will benefit my travel need, and I'm so excited to have this product. I tried 2 other backpacks before. One was too small, and it doesn't even have an additional pocket the iPad that I always bring. About the other one, the foam divider doesn't make of good material to provide good shock relief to protect my camera gears. This K&F Concept Large Capacity Camera Backpack gave me a solution for both problems that I have before.1. Build – This camera has the Right-side access that let me get my gear without putting the bag down. The perfect photo capturing moment won't last forever, so I really love the right-side feature of this backpack, which provides easy, quick access to my camera. About the design, this backpack does look cooler, more fashionable than other backpacks that I have before.2. Comfortable –It is very lightweight that makes me feel very comfortable for my travel purpose, especially hiking. With all the gears that I bring, the weight quickly adds up, but the backpack still provides a very comfortable feeling while carrying it. There is an adjustable chest belt keeps the straps tight on my shoulders, which can secure reduce the backpack tightly in my back, provide shockable relieve for the interior.3. Capacity – It is designed in a way to take full advantage of its size. I normally bring the standard DSLR with 2- 3 lenses (one of them is the 70-300mm which is a pretty big lens), tripod, my iPad and other odds small accessories.
07/01/2023
Great for on the go
Overall awesome.Pros: 1.materially its strong magnets attach well. (Straps are magnet buttons)2. Looks really nice aesthetically3. Feels like it will last4. Losts of pockets5. Great for on the go would be awesome for family events (which is why I bought it)Cons: 1. A little small to use on pro level2. The compartments don't make a ton of sense and ease of access is a little weird
23/12/2022
Fashion and practical - we are super satisfied.
My old photo backpack unfortunately broke during a mission, so it was time for a worthy replacement. Because of the great optics, this one immediately caught my eye. It is robust, shows a high quality of workmanship and material and is handy. Outside there are compartments for water bottles, tripod or the like. Also compartments in which you can stow something are present. Inside the backpack, you can move the individual compartments as desired. This is super convenient. In the inside, there are other compartments of different sizes. Enough space for camera, various lenses and for SD cards or cables. The look of the backpack I really like, in real he looks even better. He can be worn well on the back. At the bottom of the backpack is a stabilization for safe stand. Super practical!
At the first use he has also already successfully survived the first small shower and protected all my equipment from the rain.
I can highly recommend the backpack! A successful investment :)
16/12/2022
Super practical backpack
The bag is practical and comfortable. The bag is made of high quality material which is of very good quality. Regarding its use as a photo bag, it gives 100% protection to the DSLR camera. There are several compartments for each lens to keep in the bag and it is really protective. Apart from that, they have a separate compartment to keep the necessary important items on top of the bag. In addition, they also have a rain cover. So, overall, the product is really worth it and protects your DSLR camera. I would definitely recommend it.
28/08/2022
Perfect for travelling
I bought this camera bag to take travelling with me and I am not disappointed. It is excellent quality, really comfortable to wear and I can fit loads in. The bottom section fits my Canon 7DMKii no problem along with a couple of smaller lenses. The top is perfect for carrying other items like water, rain jacket, sun glasses etc. I love that the two sections allow me to separate my general stuff from my camera stuff. It is really easy to get to you camera equipment either by the side zipper or by opening up the back zip of the bag. There are also lots of handy smaller inner pockets for things like spare batteries. I love that it comes with it's own rain cover which is neatly tucked away in the top flap of the bag when not in use. I often travel to rain forests etc. so knowing my stuff is protected if we do get hit by a downpour is important. I am super happy with this bag.
28/08/2022
Protection simplicity modulability
This bag is intended for a professional use but also as an amateur wanting to protect his equipment in all circumstances. It has a lot of storage space. I put 3 reflex cameras of classic size in it and there is in gold of the place for the SD cards, the batteries of help but also for 4 lenses without problem. There are also dividers to put according to your needs and especially straps that really hold each element. Don't hesitate to buy it if you are looking for a practical and safe bag. I really love this bag.
19/08/2022
I've had the bag for almost a year now and I'm still in love with it! Great quality and big enough to fit all kinds of stuff. My sister and I even got to travel around with 2 camera's in this bag, although it's not meant to carry 2. Very happy I bought this!
16/08/2022
Parfait
J'ai effectué deux randonnées avec mon nouveau sac, il est très agréable à porter et le système anti-transpiration dans le dos est un vrai plus. Je trouve la poche sur le côté très pratique pour prendre rapidement le boîtier. Il y a aussi beaucoup de rangement pour les différents objectifs ou accessoires de go-pro.
La poche séparée sur le dessus est très utile pour les autres affaires, j'ai beaucoup apprécié d'avoir un protège sac imperméable fournis avec.
Je vous le recommande sans hésiter.
11/08/2022
These images belong to KENTFAITH end users.
A
That one doesn't look like the one I ultimately purchased. I'm sorry but I do not know the answer to that.
Show more
Vintage-Kamerarucksack für Systemkameras! - K&F Concept Kamerarucksack Review
ZAINO FOTOGRAFICO VINTAGE - Recensione zaino reflex dslr
Mochila fotográfica K&F CONCEPT.
Gimbal Stabilizers
Axis
24.5*15*41
Bag Compartment
Carrying/Transport Options
Backpack
Camera Support Strap
Yes
Camera Compartment
1
Lens Compartment
2+
Laptop Compartment Screen Size
14.4 inch
Bag Exterior
Exterior Color
Blue
Exterior Dimensions
26*17*44cm
Exterior Material
Polyester
Type of Closure
Metal magnetic button
Rain Cover
Yes
Bag Interior
Weight
0.96kg