4K WiFi 30MP with 940nm Infrared LED Lightless Night Vision 3PIR 120° Detection Range HD IP66 Waterproof Hunting Camera + Metal Four Ports 2-in-1 Card Reader(K&F Concept35.019 + 835010001)
Out Of Stock
Product Unavailable
No Cancellation Fee
Buy 99$-9$, 199$-25$, 299$-39$, 599$-100$
New customer gift package
Free shipping worldwide
Buy KENTFAITH 4k wifi 30mp with 940nm infrared led lightless night vision 3pir 120° detection range hd ip66 waterproof hunting camera + metal four ports 2-in-1 card reader(k&f concept35.019 + 835010001) online, worldwide free shipping and 30 days return guarantee.

KF35.072

SKU:

KF35.072

112.5

https://www.kentfaith.com/KF35.072_4k-wifi-30mp-with-940nm-infrared-led-lightless-night-vision-3pir-120-detection-range-hd-outdoor-ip66-waterproof-hunting-infrared-night-vision-camera-metal-four-ports-2-in-1-card-reader-compatible-with-lightning-usb-type-c-usb-a-micro-kf35-019-835010001
Buy 99$-9$, 199$-25$, 299$-39$, 599$-100$
Description
* The wifi infrared tracking camera captures 4K HD video and 30M pixel clear images, clear recordings, providing more high quality and exciting visual details during the day (black and white at night). You can easily hear and see vivid wildlife world.
* The tracking camera has built-in WIFI and APP control functions, just download the APP on the mobile phone and connect to WIFI. You can adjust the settings to view or download photos and videos directly on the mobile phone. This tracking camera is not a webcam, and the APP control has a range of 15 meters
* Equipped with 44 940nm infrared LED track cameras, with a range of 65FT (20m). Equipped with 3 passive infrared sensors, even in the dark, once motion is detected, it can take clear pictures, and the hunting camera can be triggered quickly in 0.2s, allowing you to Never miss a shot
* IP66 waterproof rating is higher than IP56, the sturdy housing greatly protects the hunting camera camera from rain and dust damage. Even in harsh environments such as deserts, grasslands, tropical rain forests, the WIFI camera can perform well. 120°PIR detection range .Every detected motion will be captured and recorded quickly and accurately
* This camera is ideal for wildlife monitoring, hunting, home security, farm monitoring, etc.
Shipping
Free shipping worldwide
Sale
Buy 99$-9$, 199$-25$, 299$-39$, 599$-100$
4K WiFi 30MP Trail Camera
Catch every fantastic wildlife moment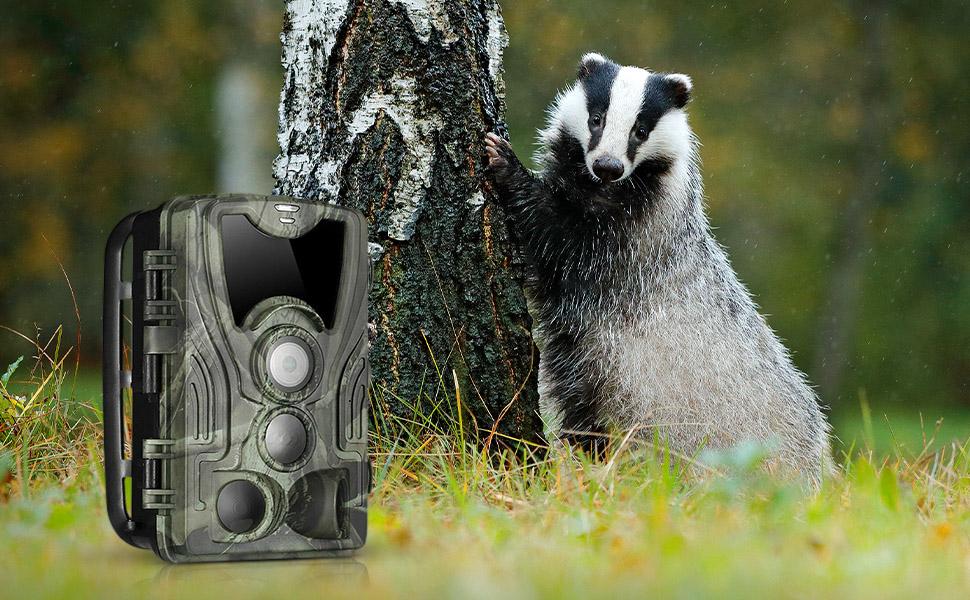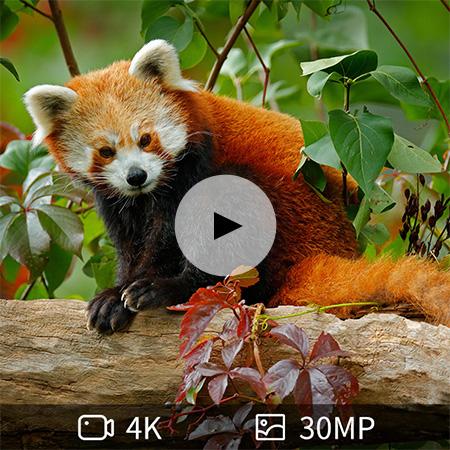 4K Video and 30MP Image
This hunting camera captures 4K vivid video and 30MP clear images each time motion. You will not miss any detail on your wildlife expedition.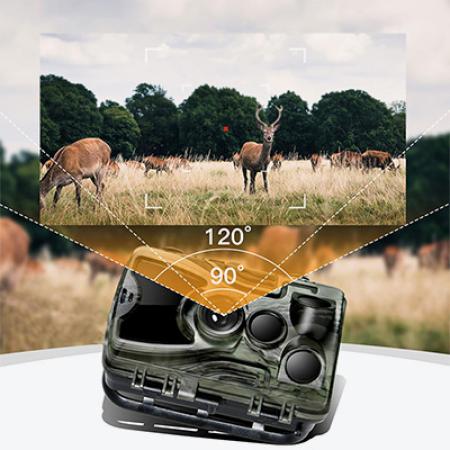 120° Detection Angle
Excellent Optics lens, encompassing distortion correct technologies provides a wider view and more precise vision , captures more details with no spots missed.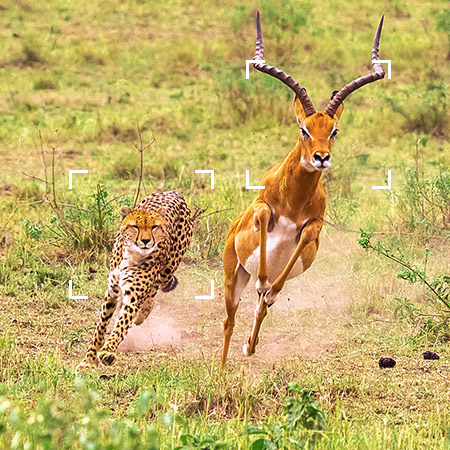 0.2S Trigger Speed
Preactivated and fast-boot technology combined to reach ultra-fast 0.2s trigger speed and 0.1s recovery time, quickly capture every exciting moment.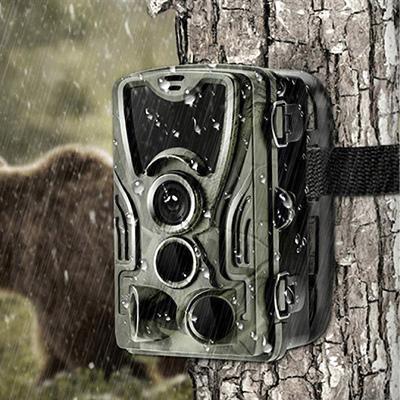 IP65 Waterproof & Sturdy
The hunting cam case has passed the waterproof test up to IP65, protecting it from rain and dust damage.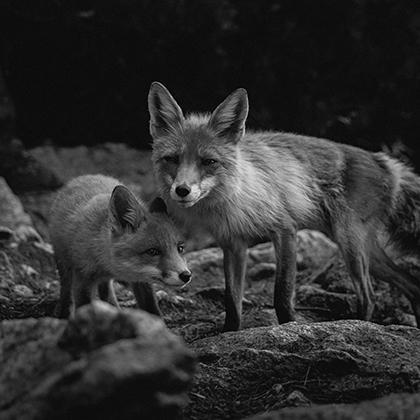 More Brilliant Night Vision
36 non-luminous infrared lights, using intelligent night vision imaging technology, night vision distance of 20 meters.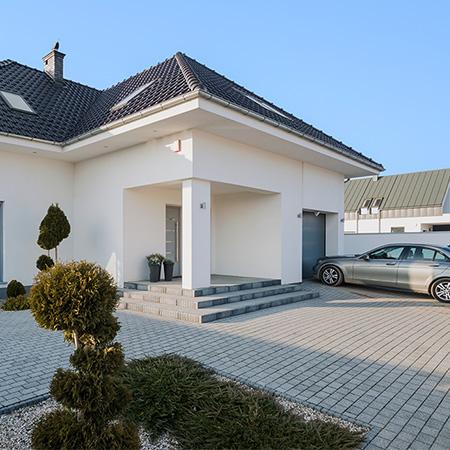 Home Security
The trail camera is also as a home monitor, which would be a multifunctional device.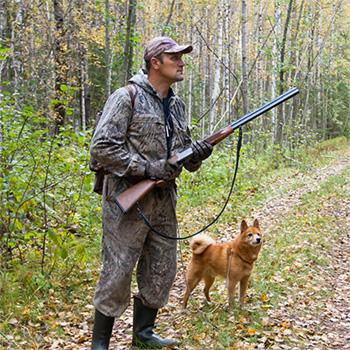 Hunting
Trail camera is a helpful assistant to track animals for hunter.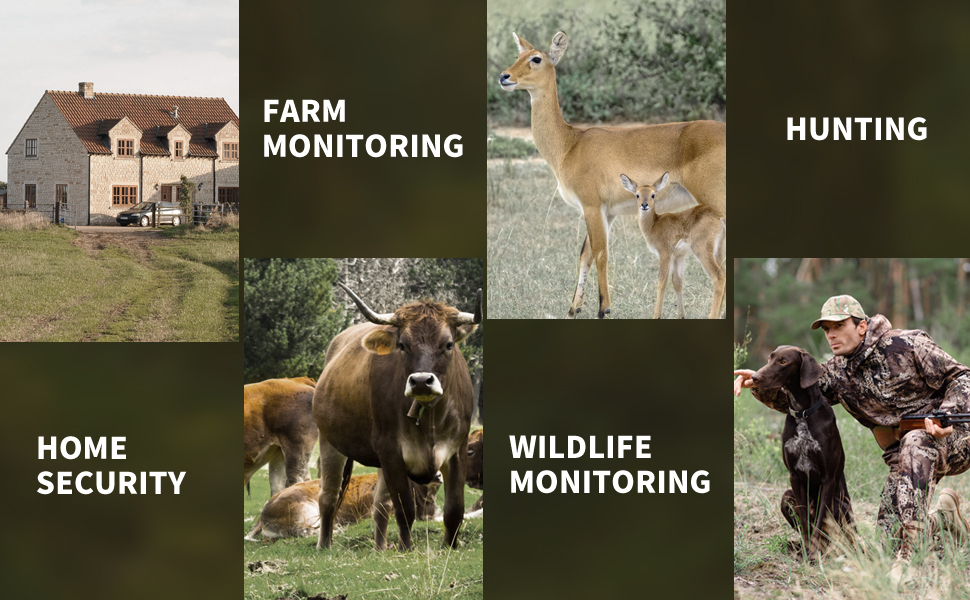 It could not only monitor the wild animals, scout the prey, but also gurad your house and protect your farm from burglar. with a super long standby, it is unnecessary to replace the battaries frequently and gives you a long-term and reliable guard.
There are no reviews for this product.
There are no faqs for this product.