Waterproof Camera Backpack with Rain Cover for DSLR Camera,Fits 14 inch Laptop 14L Tripod ,Lenses, Large Capacity Rucksack for Men Women to Picnics, Hiking Dark Grey
New customer gift package
To
United States
Expedited Shipping
3-5
business days
Buy KENTFAITH waterproof camera backpack with rain cover for dslr camera,fits 14 inch laptop 14l tripod ,lenses, large capacity rucksack for men women to picnics, hiking dark grey online, worldwide free shipping and 30 days return guarantee.

KF13.044V6

SKU:

KF13.044V6

75.99

https://www.kentfaith.com/KF13.044V6_kf-camera-backpack-stylish-canvas-photography-bag-with-rain-cover-for-dslr-camera-14-inch-laptop-tripod-lenses
Description
* 【Ship to the US Only】This dslr backpack holds and protects 1 DSLR Camera + 2 Lenses, flash speedlite, lightweight tripod or monopod and other photo essentials;Compartment for laptop can up to 14-inches.
* Specification: exterior dimension 16.92 x 11.41 x 6.29 inch (43 x 29 x 16cm); internal dimension 16.54 x 10.63 x 5.90 inch (42 x 27 x 15cm) ; weight 2.93 lbs (1.33 kg).
* This bag is made of Eco-friendly lightweight canvas material, 10mm high density EPE foam divider,strong and shock relief, to protect your equipment well.
* Easy access points at the top and side help you quickly organize your gear or grab it to get a snap shot; Convenient side holder straps and mesh pocket to hold a tripod, other bulky accessories or water bottle.
* Breathable air-mesh widened and thickened shoulder strap and back to distribute the weight well,ideal for photography enthusiasts, and outdoor travelers.
Shipping
To
United States
Expedited Shipping
3-5
business days
K&F Camera Backpack Stylish Canvas
Large capacity / Changeable dividers / Weatherproof / Access fasty design / Comfortable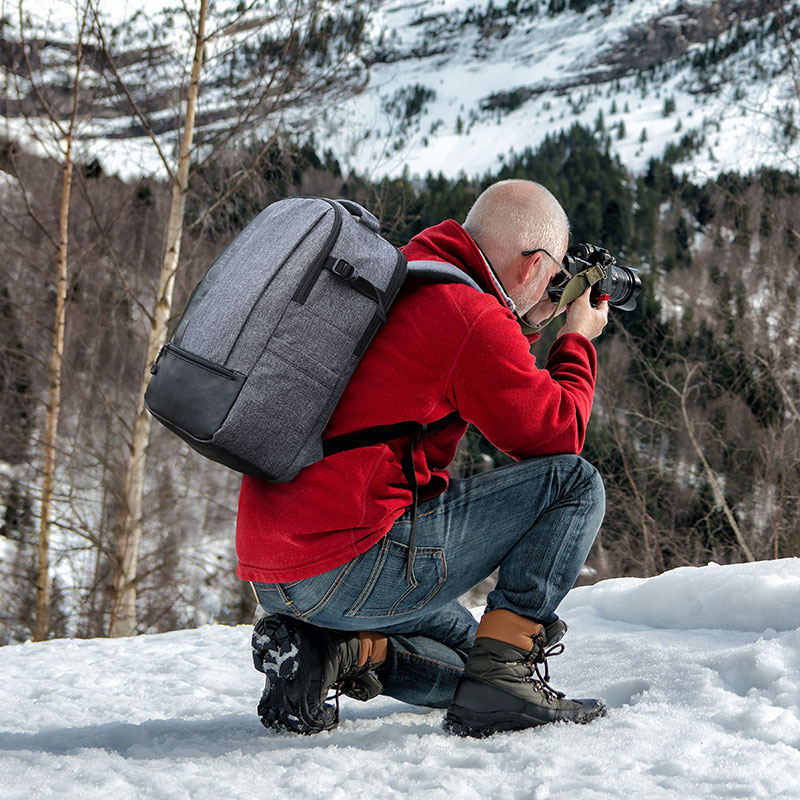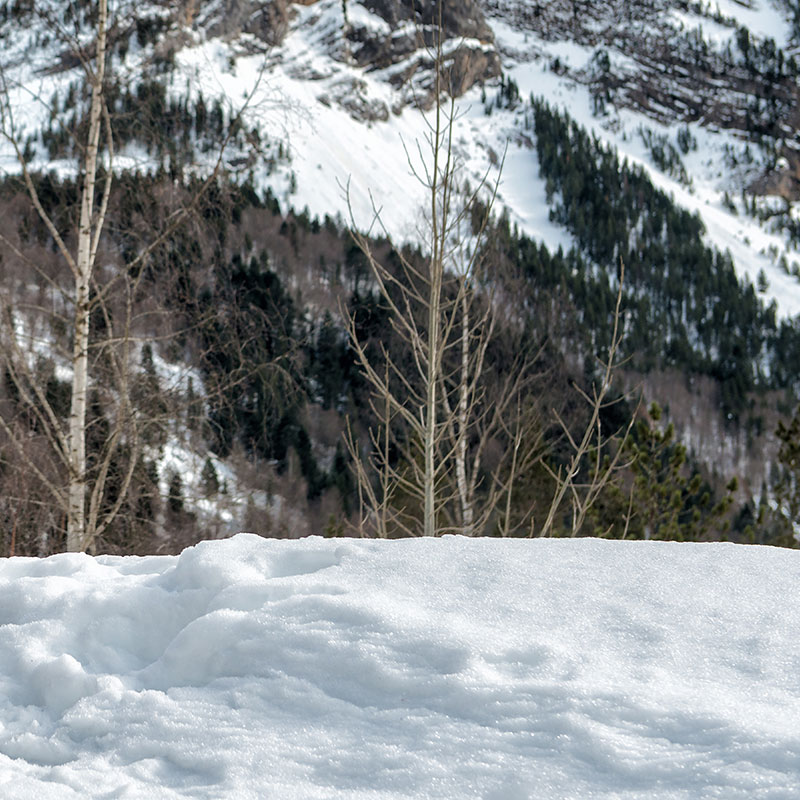 Two colors
Two color options, waterproof, wear-resistant, large capacity, breathable and comfortable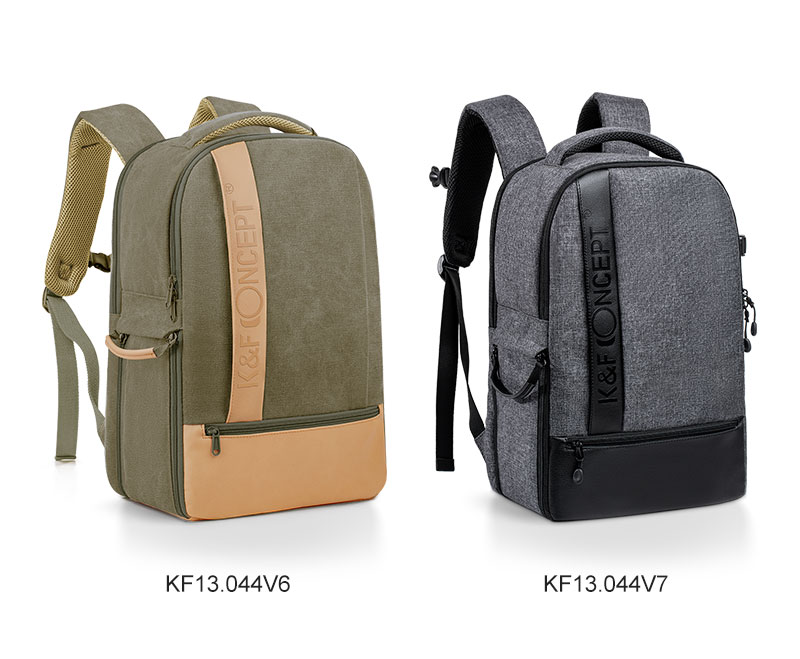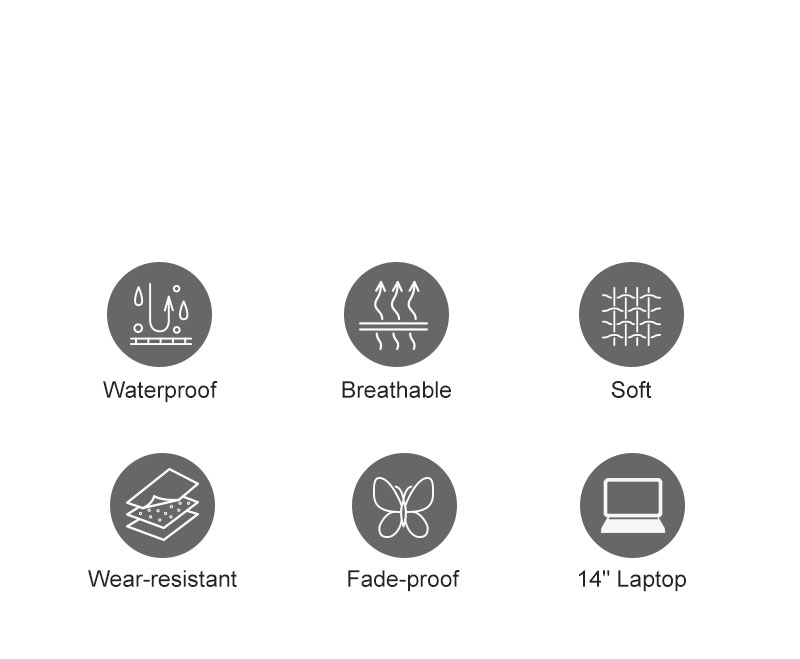 Large capacity
Holds 1 Camera + 2 Lenses, and the side pocket is a velcro card slot that can hold SD cards and batteries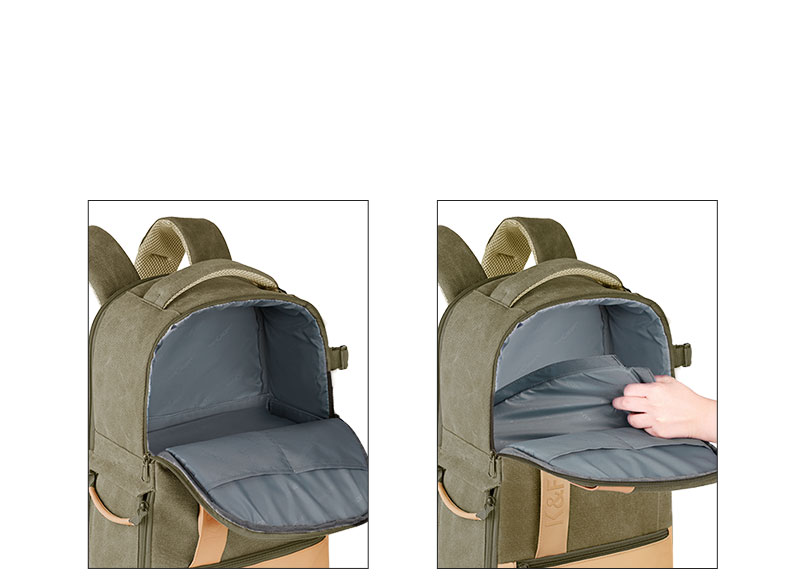 Double use space
Detachable Divider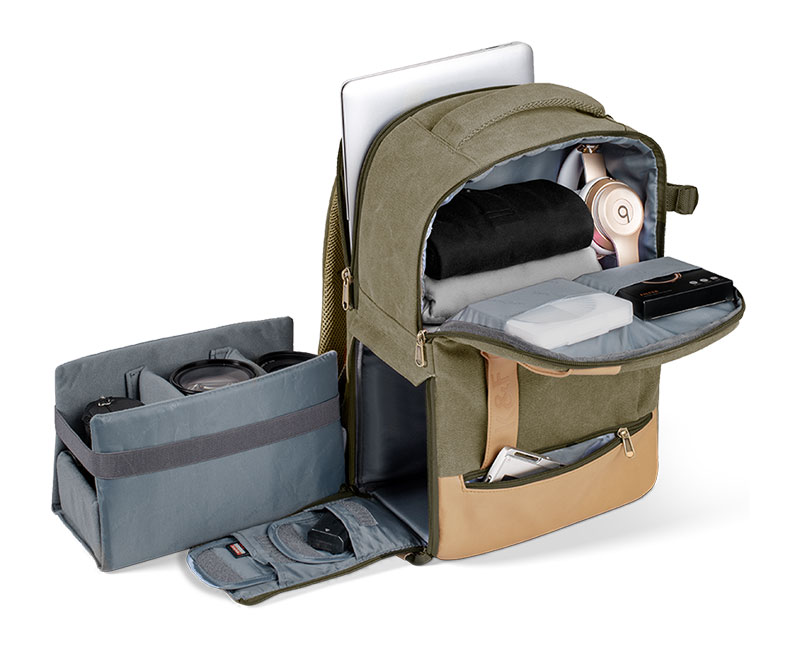 Comfortable shoulder strap
Breathable mesh widens and thickens the shoulder strap and back, which distributes weight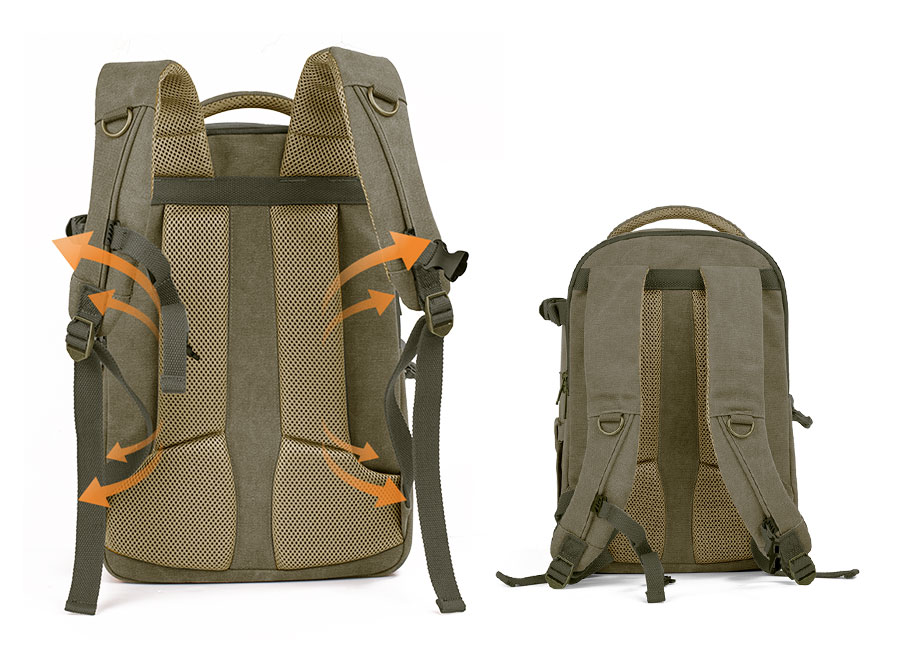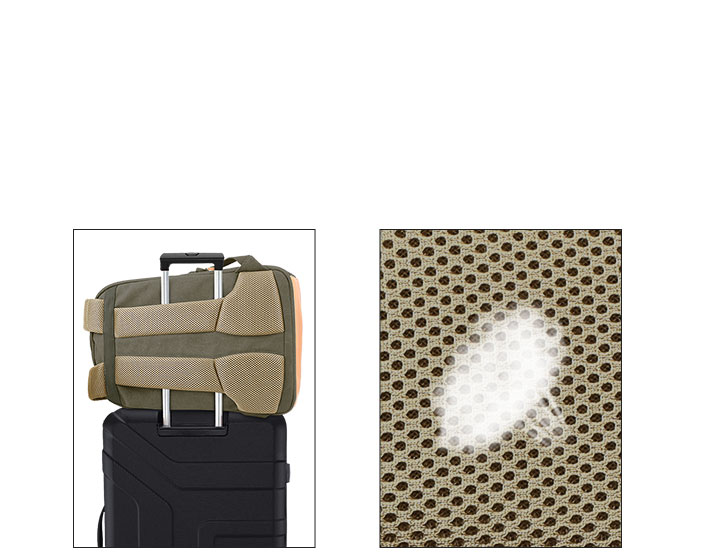 Double use space
Detachable Divider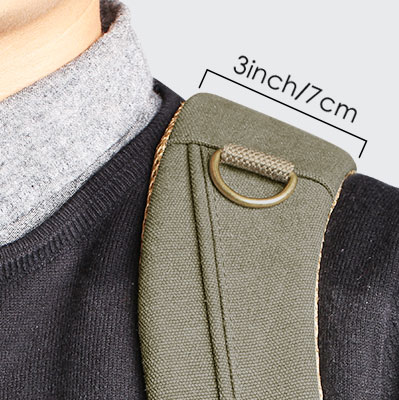 Widened shoulder strap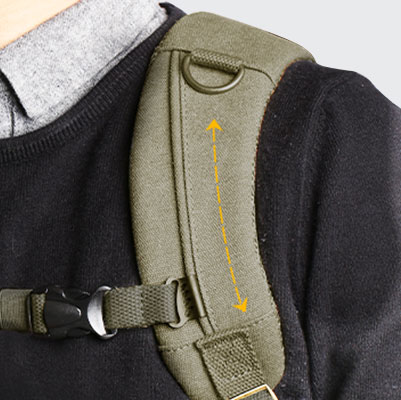 S-shaped Shoulder Strap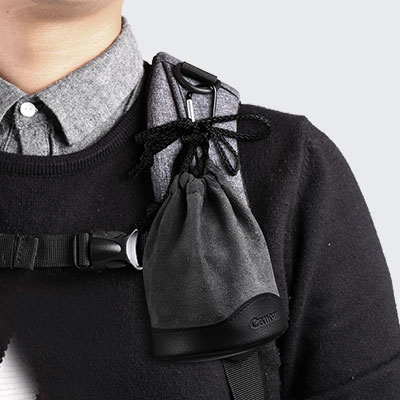 Detachable Divider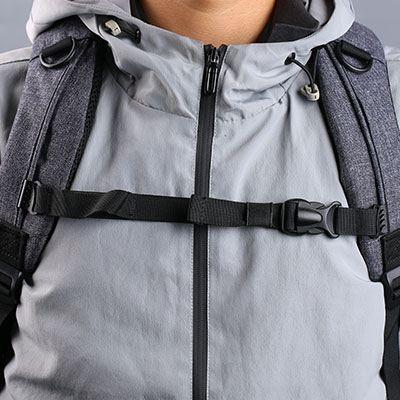 Chest strap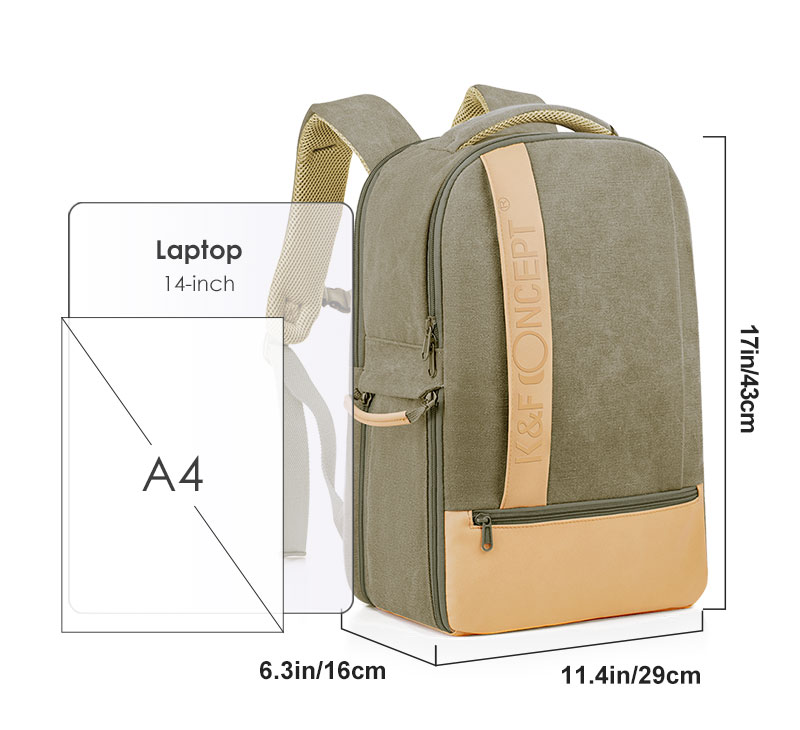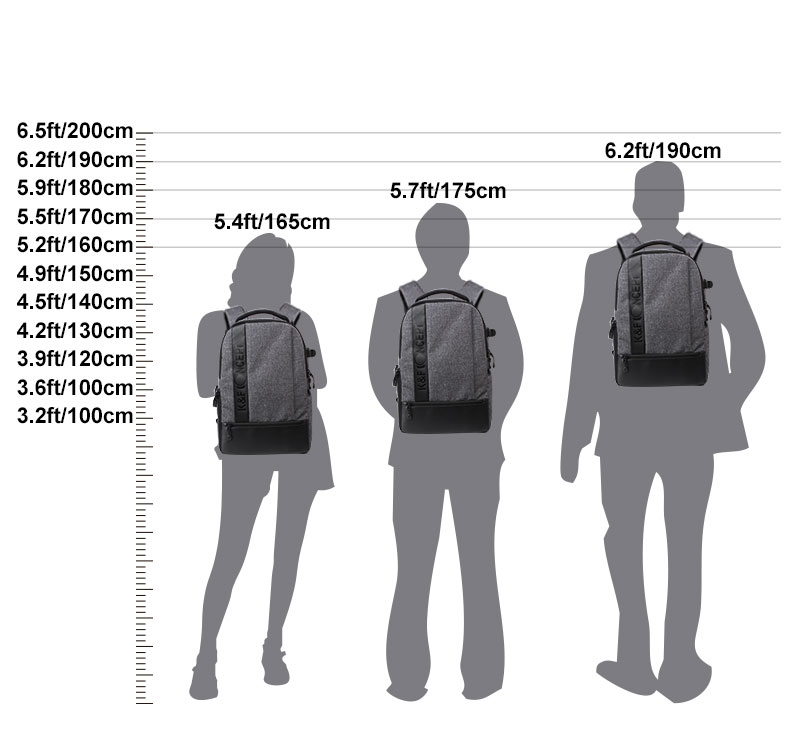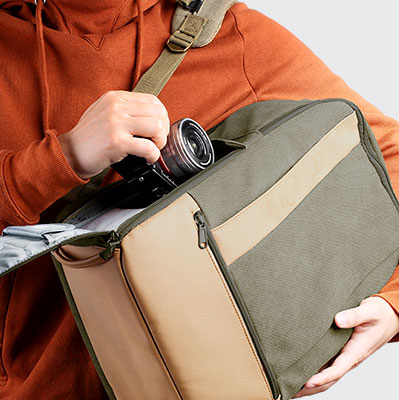 Side openting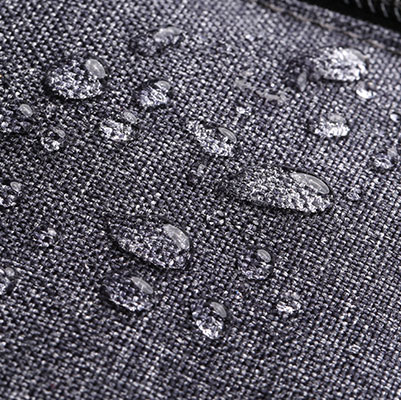 Water resistant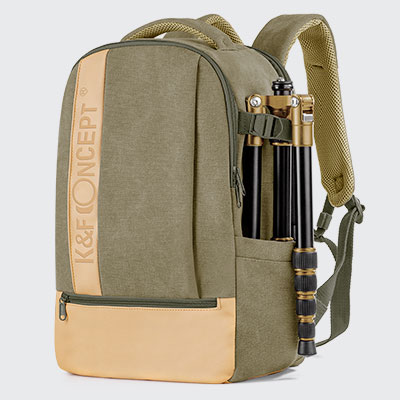 Side pocket tripod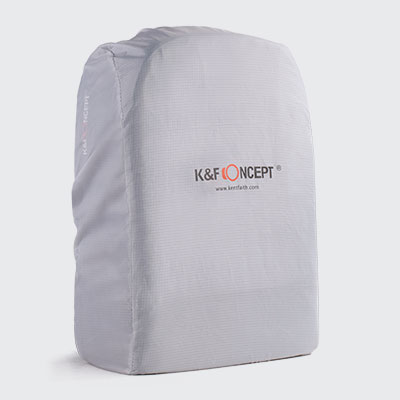 Raincover
All Reviews
Image

All Star

5 Star

4 Star

3 Star

2 Star

1 Star
Amazing!!
This backpack is amazing. Fantastic quality and nice material. Perfectly holds my camera and two lenses. Love everything about this backpack. The only minor complaint I have is at the bottom of the backpack where camera portion is, does not completely zip up, leaving a little open space (I've added a picture), which I certainly don't want because that's where my camera is. I'm going to add a snap or some Velcro there to close it up. Other than that I'd highly recommend!
07/12/2020
great design
good design and very good storage section.Not only good for camera but also great as a everyday bag
17/09/2020
Best bag ever
Amazing product with 100% comfortable use. As a photographer this is the best bag i have come across. Easy to put your laptop and other accessories. Highly recommend to others
04/09/2020
Comfortable to carry
The backpack is very comfortable to carry. I was just able to fit my 14 inch laptop in the back pouch. I'm glad because I knew it would be a close fit. The backpack has a nifty side pouch that opens from the outside with a zipper to give easy access to a camera or other contents. It feels durable and well made.
03/09/2020
Try it
Has compartments for my dslr, two lens compartments Nd couple of clothes. Highly usable for short travels and make my trip worthy
23/08/2020
Amazing backpack for lots of stuff!
I've been searching for a good computer/technology backpack for some time. This backpack has exceeded my expactations. It is a large capacity backpack. Have many multi compartments with many hidden pockets can accommodate lots of stuff, where i can carry all my gadgets plus clothes and snacks for whole day . It's great choice for work and for travel too!
16/08/2020
Premium quality
Perfect bag for laptop and camera. Premium quality high level neatness
14/08/2020
Great for the price! Compact and spacious
Great product, spacious and compact. Able to fit my 16" MacBook Pro with 2 cases on it comfortably with my camera lenses and extra space for whatever I need
05/08/2020
FASHION CAMERA BAG?
This bag is great for the photographer/videographer that like to travel light while staying stylish while travelingThe first thing I noticed about this K&F fashion camera backpack is that it doesn't look like a camera bag. This is great for two reasons; firstly, it looks great and is useful in those situations where you may want to look a little smarter in your appearance – for example, at a wedding, a street session or a event. But more importantly, because it doesn't draw attention to the fact that you have thousands of dollars of camera equipment on your back.Split into 3 areas, the bottom of the bag has 10mm padded dividers with enough space to hold a large DSLR and 2 (3) lenses; all depends on which lense are you carrying as well (I have a 24-70mm; a 85mm and 16-35mm they all fit in there perfectly) – easily accessible from the back and side – while the top section of the bag has sufficient room to hold personal items like wires, a flash or even a dji mavic air (You could possibly able to carry mavic pro without a flash or 3rd lenses as well) and last but not leash a compartment for your 13 inches macbook pro (or anything that smaller than a 14 inches laptop)The exterior of the backpack has a side pocket with strap for tripod and fit perfectly with the Peak Design Aluminum Travel TripodThe exterior is scratch, tear and water-resistant, but you also get a rain/dust cover for more severe weather conditions. although I have not walk in the rain for more than 15 minute but I'm sure this bag is capable to do so.PS:This pack is the side access that allows you to take out your camera equipment without having to take the bag off. Also definitely not recommend if you are about to carry a whole studio with you- Teeheee
20/07/2020
New laptop back
Quality is really good, and it was a lot more "roomy" than i imagined. You can definitely roll an outfit and used this as a 1-2 day getaway bad as well. Im using this bag to hold both my DSLR camera and my Surface Pro laptop, both are in there cases and i think i finally found a god quality "bookbag" compared to most shoulder bags ive had
09/07/2020
These images belong to KENTFAITH end users.
There are no faqs for this product.
Gimbal Stabilizers
Axis
27*15*42cm
Bag Compartment
Carrying/Transport Options
Backpack
Camera Support Strap
Yes
Camera Compartment
1
Lens Compartment
2
Laptop Compartment Screen Size
14 inch
Bag Exterior
Exterior Color
Dark Green
Exterior Dimensions
29*16*43cm
Exterior Material
Canvas
Type of Closure
/
Rain Cover
Yes
Bag Interior
Maximum Volume
17L
Weight
1.3kg