Multifunctional Large DSLR Camera Backpack for Outdoor Travel Photography 11.41*6.69*18.11 inches
To
United States
Expedited Shipping
3-5
business days
Brand:

K&F Concept

Buy K&F Concept multifunctional large dslr camera backpack for outdoor travel photography 11.41*6.69*18.11 inches online, worldwide free shipping and 30 days return guarantee.

KF13.025

Availability:

In Stock

79.99

https://www.kentfaith.com/KF13.025_multifunctional-large-camera-backpack-waterproof-18-5-13-0-7-1-inches
Buy 2+ items get
10% off
!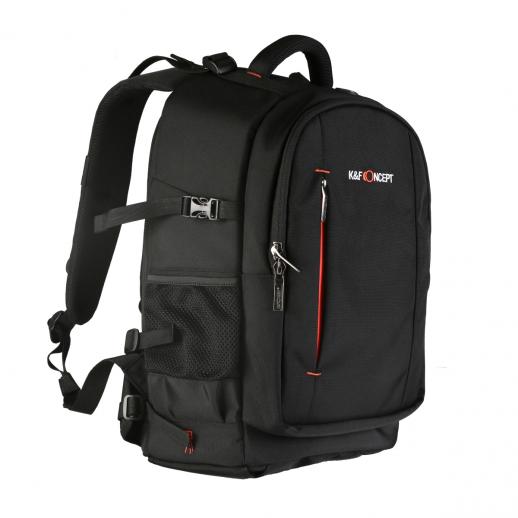 Multifunctional Large DSLR Camera Backpack for Outdoor Travel Photography 11.41*6.69*18.11 inches
Features
• This K&F backpack with large main compartment holds a DSLR with lens attached while the modular dividers system will separate, organise and protect lenses, flashes tripod and other accessories to suit your needs.
• Featured with adjustable velcro multi-section dividers system that allows for many configurations. The detachable dividers for free combination. Protective foam dividers are fully customizable for your gear.
• Various mesh pockets in the lid and the front pocket, perfect for storing smaller accessories. Twin back/shoulder straps are fully adjustable and are padded for user comfort.
• Ventilate and shockproof design, make you feel comfortable. Waterproof zipper design and 900D waterproof nylon material protects against spills and splashes. Extra waterproof protection bag for free.
• It has straps around the waist and chest and flaps that come out around your hips. It makes easy to carry for long distances if you strap in tight and it works well as a hiking bag.
Frequently Bought Together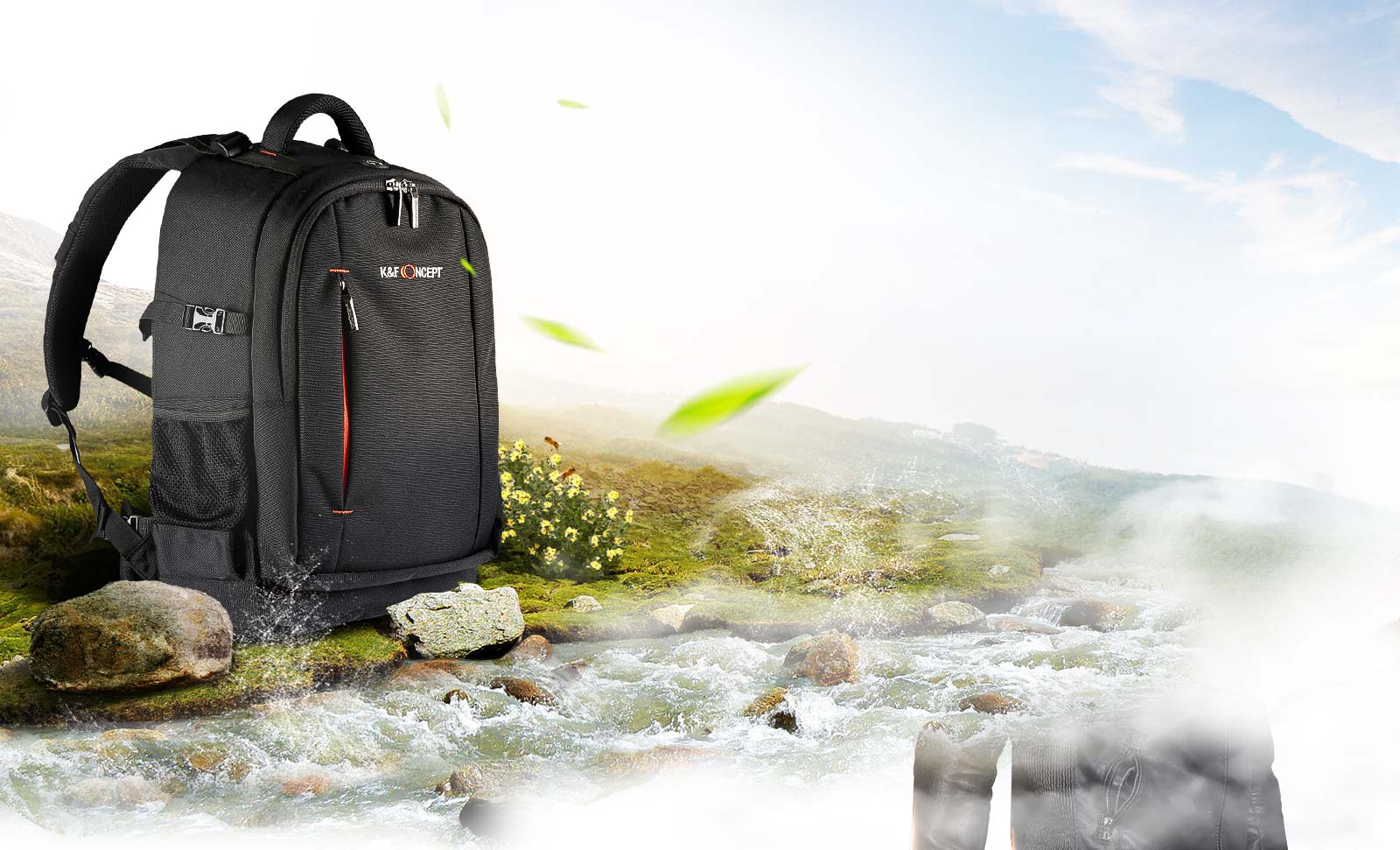 KF13.025
CAMERA BACKPACK
This K&F backpack with large main compartment holds a DSLR with lens attached while the modular dividers system will separate, organise and protect lenses, flashes tripod and other accessories to suit your needs.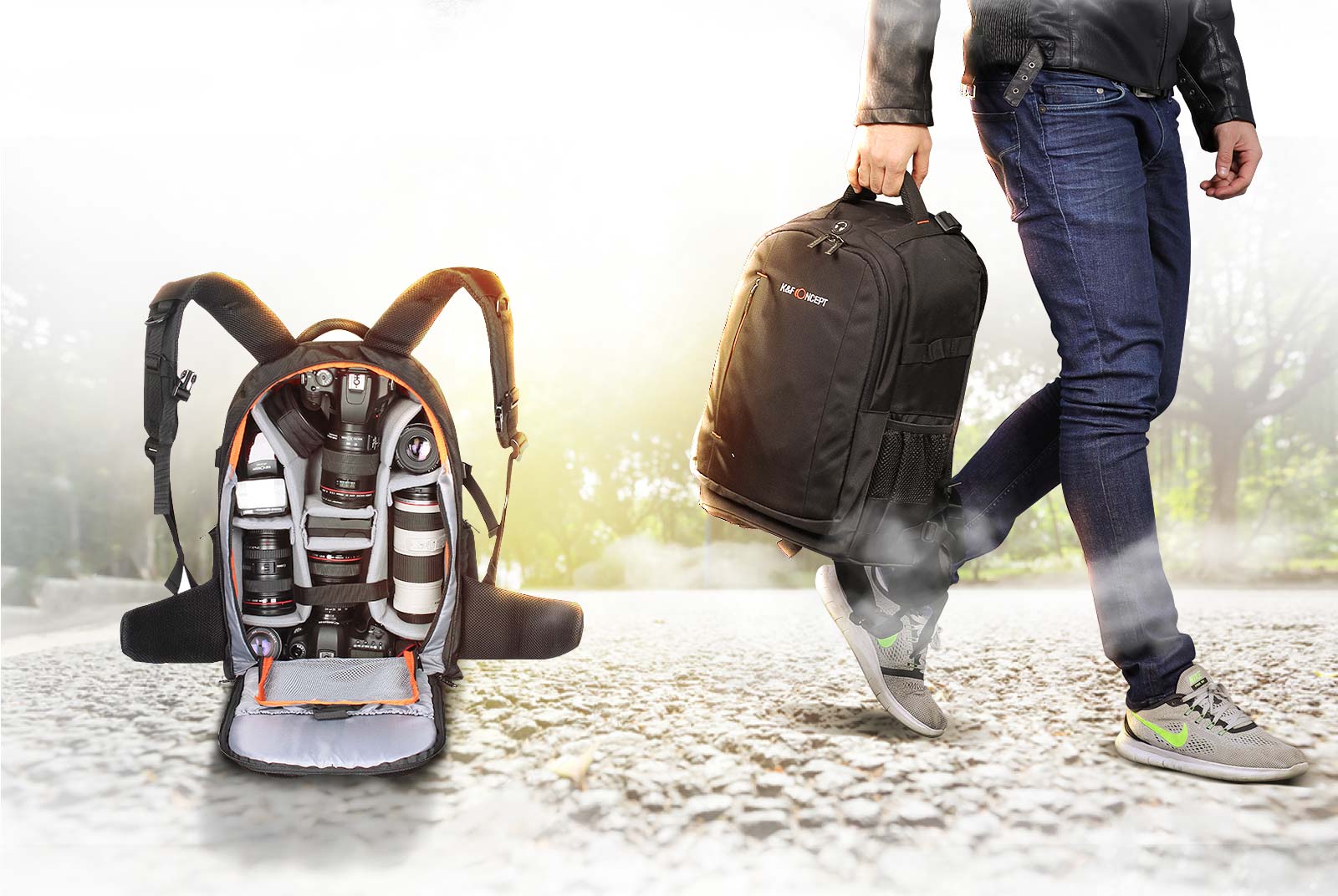 CAPACITY UPGRADE
Holds 2 Cameras + 6Lenses + Laptop + Camera Tripod + Accessories; Dedicated pockets for carrying laptop up to 11 ''.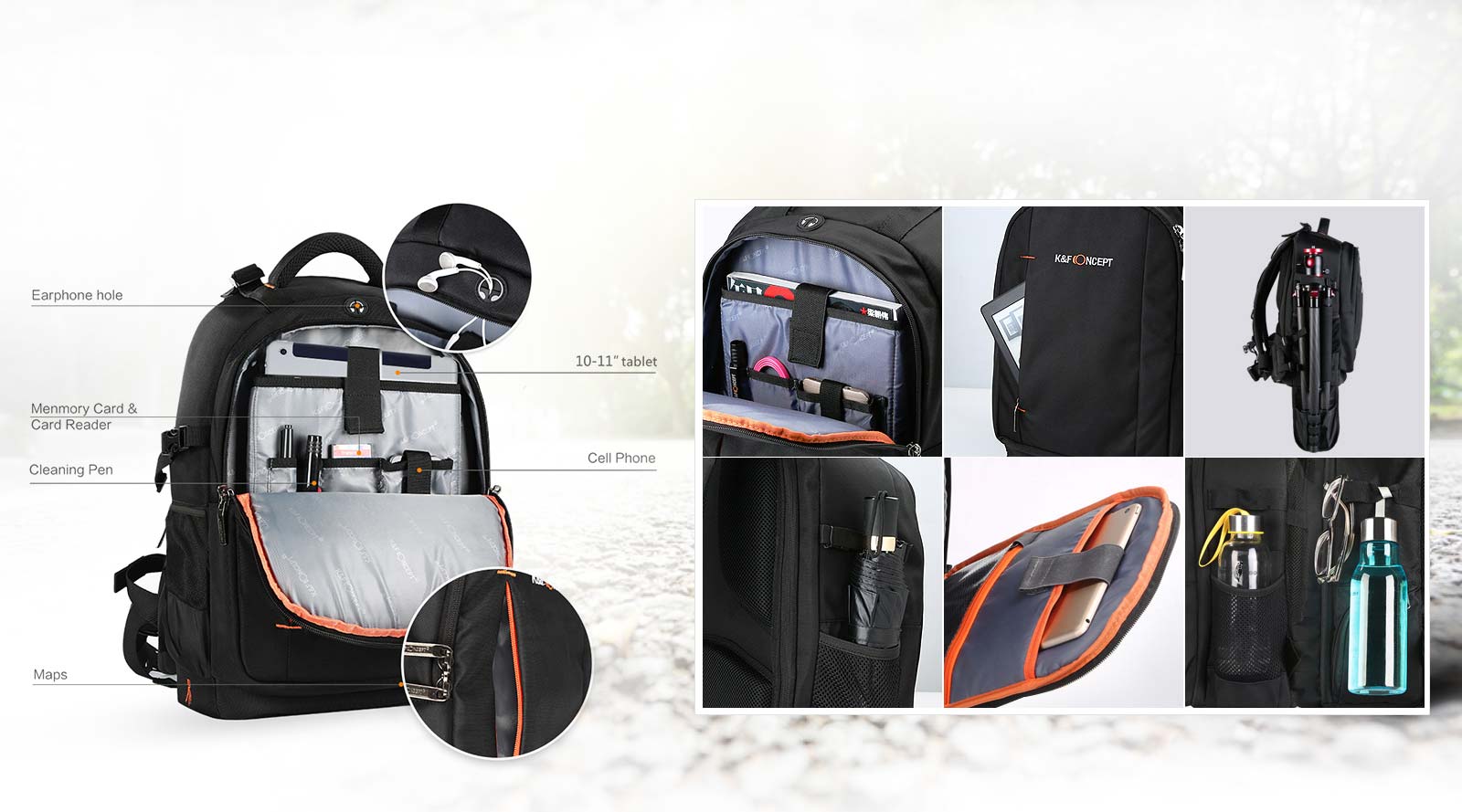 PRACTICAL CAPACITY
Adequate Personal Items compartment and laptop compartment ( up to 11'')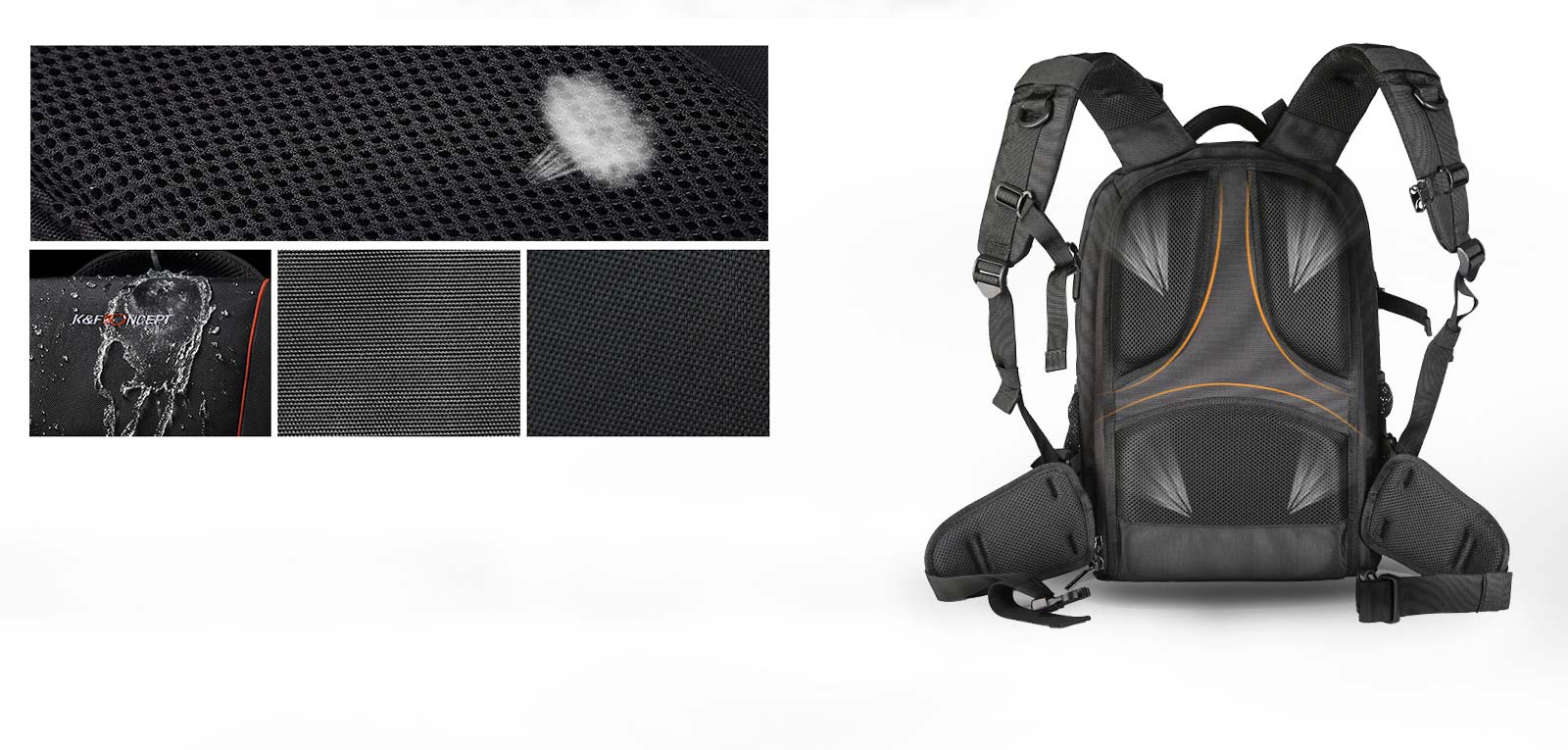 BACKPACK FABRIC
3D padded back for improved breathability and comfort in hot weather. Backpack fabric Breathable, waterproof, abrasion resistant, tear resistant.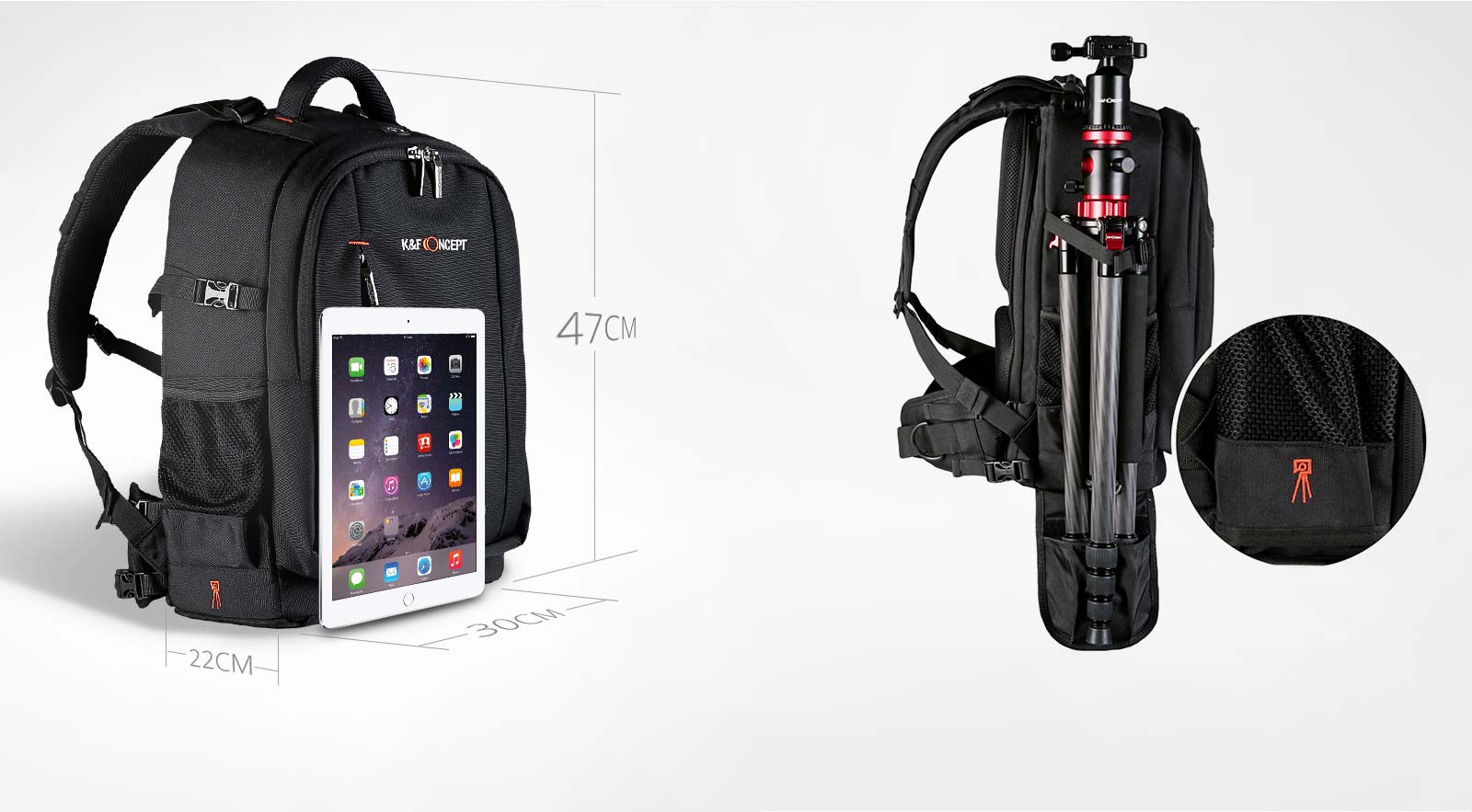 Detachable waist support belt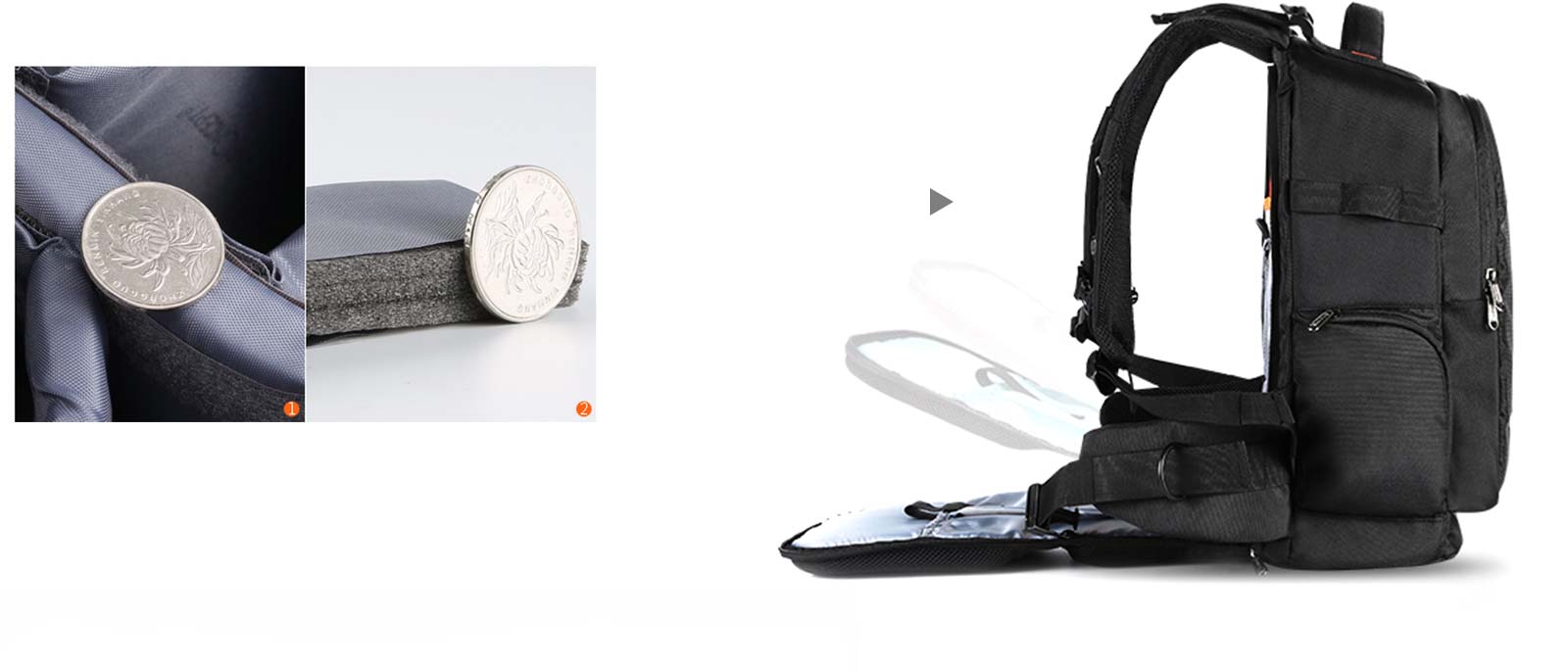 HIGH DENSITY EVA
The thickness is 17.0mm, and the inner surface of the inner layer has 3 layers of foam.
Open back design more safety
Amazing product
Amazing waterproof backpack. I already got the small one and I decided to also buy the big one. It is amazing and for its price the quality is very good. Have a look at the photos attached in this review.Pros:* Great quality and material.* Very cheap price.* Pockets of all shapes and sizes. There is a pocket created ad hoc for tablet. Very useful.* The main pocket that contains all the photographer stuffs is very well protected. You can open it only from the backside.* a waterproof bag is included in the price.Cons:* There is no place to bring a laptop. The rucksack is very big... dimensions can handle a pc.
Awesome bag for many purposes!
The product was sent to me for an unbiased review.Now where do I start. This is one hella awesome bag! It has many pockets to choose from to stash away your devices. Customisation is a big factor with this bag and so is safety.The quality of this bag is good. It is a tough material. For your safety, this bag unzips from the back meaning you have to take it off first. This is safer because it is harder for all your equipment to get stolen. But on the inside of this is grey dividers. This makes it so you can fit different things in... e.g lenses, cameras, flashes and cases etc....Pockets are endless. The zips are tough and strong and supply plenty of strength when the bag is full. It also comes with a rain cover! (as shown below) which is really handy too! As most bags do, this had a hole for a cable which is really useful for power banks and music devices.The bag isn't too heavy but it's not too light either, it's just a tough rugged bag and feels big on your back, which indeed it is but you know your items are safe! This bag can also do an amazing job at protecting things as it is tough and padded on the inside, so less worrying for you!Overall? I recommend for the price, you can't go wrong!
Comfortable to Carry
Comfortable to wear over shoulders with good security straps
Great item for money
Great camera bag fit my nikon d500 with tamron 150-600mm with ease
Great Bag.
Great camera bag. Would highly recommend
Bag Compartment
Carrying/Transport Options
Backpack
Camera Support Strap
Yes
Camera Compartment
1
Lens Compartment
3
Laptop Compartment Screen Size
13 inch
Bag Exterior
Exterior Color
Exterior Dimensions
28*18*42cm
Exterior Material
Nylon
Type of Closure
Buckle
Rain Cover
Yes
Bag Interior
Maximum Volume
17L
Weight
1.86kg
Safest affordable camera bag? | "K&F Concept" backpack review
Il mio nuovo zaino fotografico da viaggio! - K&F Concept Professionale [Recensione ]
Review mochila fotográfica K&F Concept
These images belong to K&F Concept end users.