62''/1.6m X series carbon fiber tripod with BH-40 gimbal 25 kg/55 lbs, model X284C2+BH-40L gimbal, ( KF31.040)
Buy now in the K&F Concept Camera tripods ► 30 Day No Reason Return ► Carbon Fiber Tripod ► Fast Shipping From US Free ► 25 kg/55 lbs

KF09.107

SKU:

KF09.107

369.99

https://www.kentfaith.com/KF09.107_kf-x-series-carbon-fiber-tripod-model-x284c2-bh-40l-gimbal-with-bh-40-gimbal-kf31-040
Description
* 【No Center Column Mode to Maximize Stability】The center column of the carbon fiber tripod can be detached quickly in 3-6 seconds with K&F Concept patented locking system. Without the center column, this tripod is ideal for ground level, macro, or close-up photography.
* 【Heavy Duty Capacity 25kg/55lbs】The tripod combines a panoramic ball head and high-quality aluminum tube leg with 28mm diameter, enabling a great load capacity (holds up to 25kg/55lbs). The specially designed 40mm ball-head can rotate 360° and get free angles, allowing you to get the perfect shot and amazing panorama every time.
* 【Carbon Fiber High-Quality Material】 This tripod is made of quality carbon fiber material for stronger support, 10-layer construction, more weather/corrosion/scratch-resistant, and in general, stronger than aluminum.
* 【Easy and Fast Leg Locking System】The carbon fiber tripod is equipped with a twist locking system, which enables you to fasten or loosen tripod legs and adjust the height in seconds, fast and easy operation with one hand.
* 【Multiple Devices Connections】The camera tripod is equipped with two more 3/8" interfaces to connect to more devices, offering an amazing convenient connection for your shooting.
Shipping
Free shipping worldwide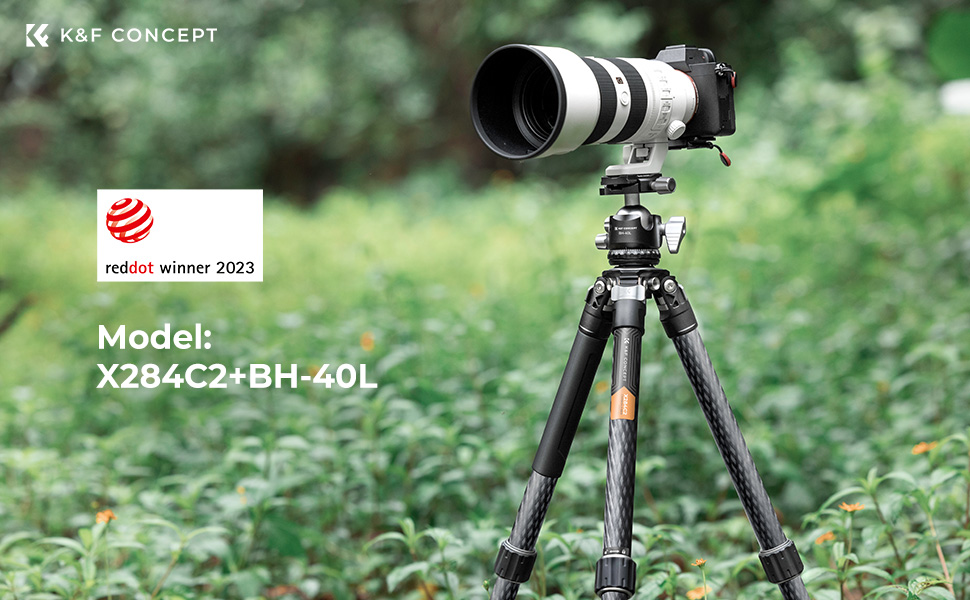 Carbon fiber tripod specially designed for photographers, especially photography enthusiasts and professional players.

The detachable triangular seat can realize the use scene without the central axis and provide more stable support.

More expansions, the tripod is equipped with two 3/8 inch interfaces, which can be compatible with more external devices.

It can better meet the use of difficult scenes such as wild and seaside scenery shooting.

Quick release tail hook design, which is very convenient for users to quickly remove the central axis.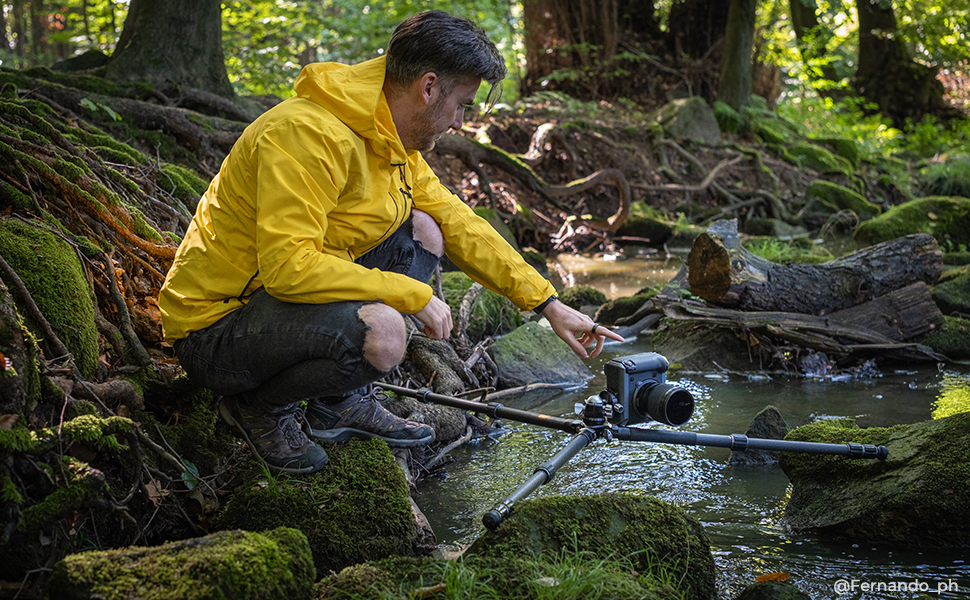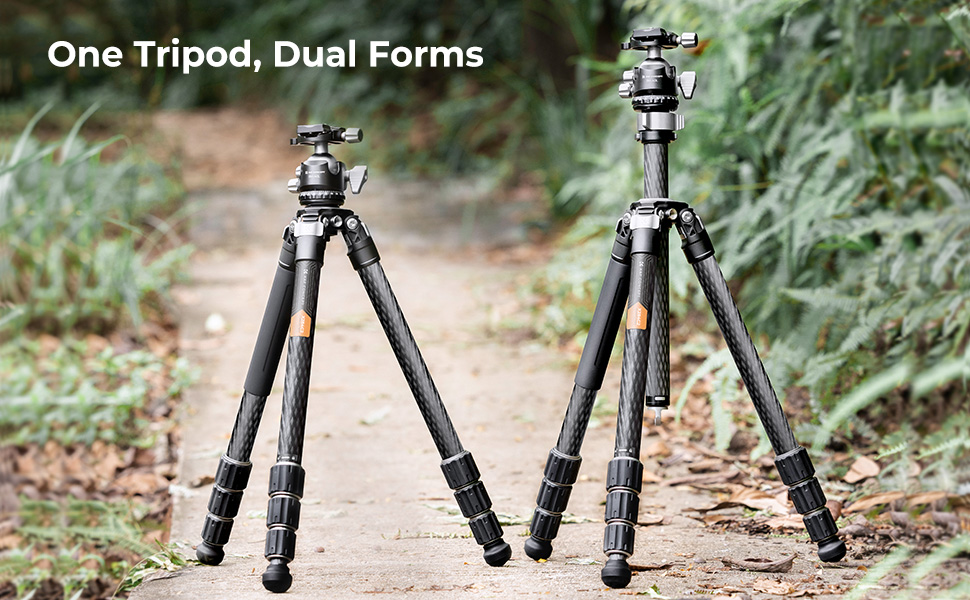 One tripod, dual forms. It is defined as no center column. 28 tube diameter tripod comes with a center column. It supports switching the state without the center axis to the state with the center axis quickly.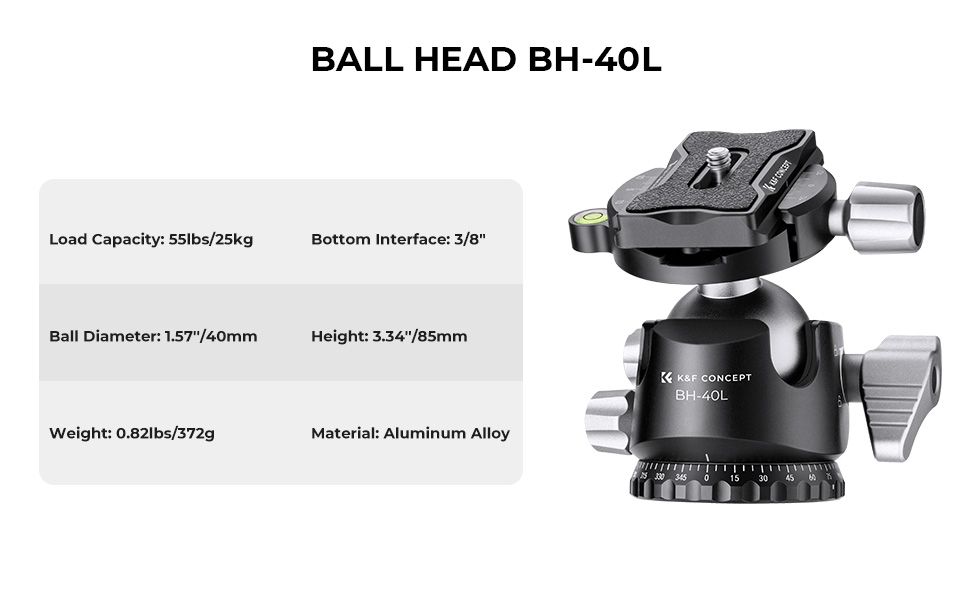 40mm large ball head ensures stability. The weight reaches 25 kg, which can carry larger and heavier filming equipment.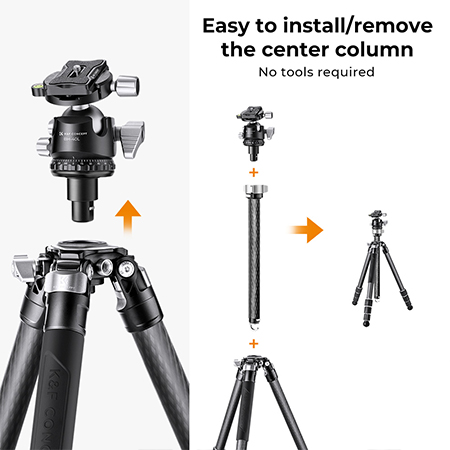 Quickly unscrewed and locked, no need for other tools. Both take into account the rapid removal and installation. After measuring, the estimated time from removal to installation is 3s ~ 6s.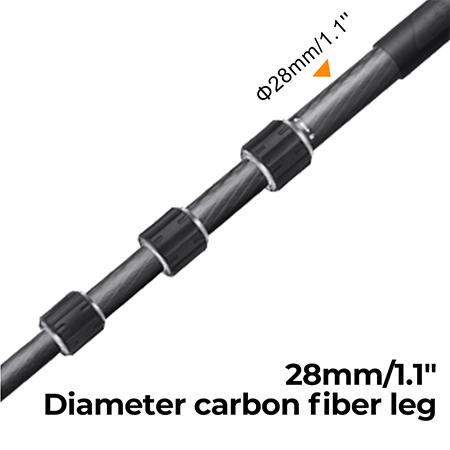 A professional device that meets the needs of short and medium-length focal length photography, with 28 tube diameter stabilization attributes.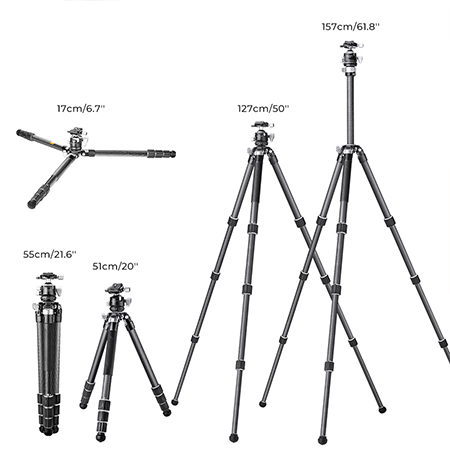 The different heights of the tripod allow users to shoot from various angles. The picture above shows the most common heights.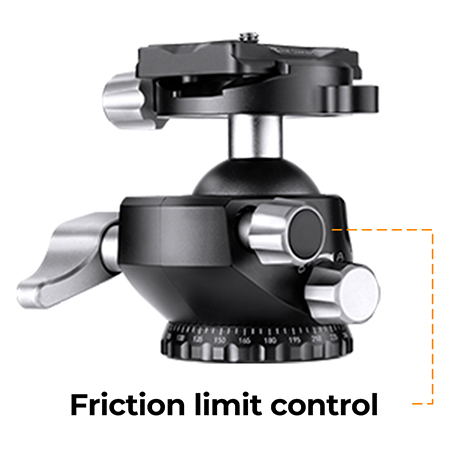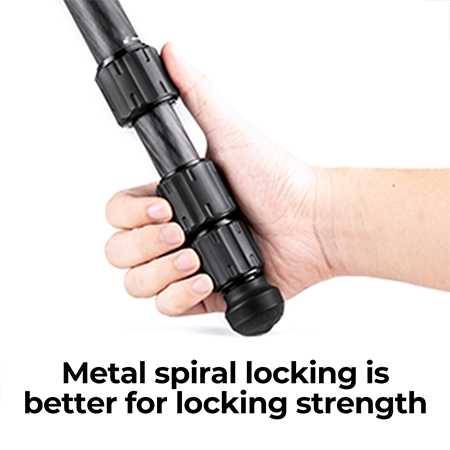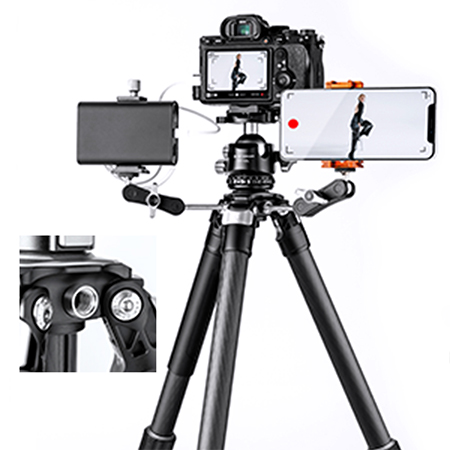 Rating

17 reviews.

63 reviews.

35 reviews.
Price

$559.00

$369.99

$304.99

$185.99

$253.99

$175.99

Model
KF09.107
KF09.098
KF09.103

Load Capacity

25kg/55lbs
15kg/33.07lbs
15kg/33lbs

Maximum Working Height

1573mm/61.92"
1750mm/68.90"
1560mm/61.4"

Max Height without Center Column

1281mm/50.4"
1410mm/55.51"
1325mm/52.2"

Minimum Working Height

513mm/20.1"
540mm/21.26"
480mm/18.9"

Folded Length

546mm/21.4"
585mm/23.03"
490mm/19.3"

Weight

1845g
1395g/3.08lbs
1323g/2.9lbs

Materials

Carbon Fiber
Carbon Fiber
Carbon Fiber

Tripod Head

Ball Head
Ball Head
Ball Head

Color

Black
Orange, Black
Orange, Black

Leg Lock Type

Twist Lock
Twist Lock
Twist Lock

Leg Sections

4
4
5

Leg Diameter

19-28mm/0.74"-1.1"
16-25mm/0.63-0.98"
13-25mm/0.5-0.98"

Center Column Features

Removable center column
Center Column Inversion
No-center-column form for enhanced stability

Center Column Sections

1
1
1
All Reviews
Image

All Star

5 Star

4 Star

3 Star

2 Star

1 Star
A really good value on a really good tripod
I think tripods are my single most important piece of gear and own 5 of them. I purchased this one. This tripod is solid and can get the support needed to get sharp shots. It extends high enough that I don't have to kneel down to see through the viewfinder, and even when it's fully extended, it's remarkably solid.
08/04/2023
Surprisingly excellent. A real value.
When I pulled the tripod out of the box I knew I was going to really like it. I've bought my share of tripods and still have a couple that I've used for years. This one is light years ahead in quality materials and build than the others. But that is to be expected given the age of the others. And the thing is sturdy. I feel like I could stand on it without it collapsing. I'm not going to try and find out. It is a bit heavier than my Manfrotto, but it is built so much better that it should be expected to be a bit heavier. And that hasn't bothered me.
At first I was a bit concerned about the bowl and how loose it is. But after a few uses I quickly concluded it was a non-issue.
I wouldn't hesitate to recommend this tripod to anyone.
03/02/2023
Solid as a rock, it is worth more than its price!
Great design, well built, extremely stable, great value. You will not find anything this well made at this price.
16/09/2022
A truly great tripod at a great price
When I first got this tripod it was amazing and it held all my stuff fine.
02/09/2022
Heavy duty fits the bill
Love that it breaks down for storage. Also holds my camera with extra heavy lense with no issues.
28/08/2022
A+ Tripod
This is the best tripod value out there! A+++!
27/08/2022
I think I have found a better value for a professional heavy-duty tripod
Outstanding stability, satisfied with the 25kg/55lbs max load, I used this for 40 wildlife photos yesterday and it was excellent. I own three other tripods, and this is the most stable of all, but one older tripod is very light and is used when on a hike in nearby mountains. This tripod is best used for studio work, architecture and landscape.
19/08/2022
Well Built, Sturdy Tripod
Very sturdy yet reasonable weight, great finish quality and all components are precise and well made.
14/08/2022
Amazing tripod!! So sturdy and easy to use!
One great tripod. I bought this tripod, I have a heavy camera, and this holds it without even a wobble. Amazing build quality. If you really want to shoot like pro I would highly recommend this.
13/08/2022
Heavy Duty Tripod
I have owned several tripods in the past and was never satisfied with having a center column to gain the height that I wanted. This unit is rock solid, gets the camera up where I want it, is extremely well made and for price you can't buy a better tripod than this.
12/08/2022
K&F Concept Heavy Duty Carbon Fiber Camera Tripod 55lbs/25kg Load Capacity with 40mm Metal Ball Head
Scenario shows 62''/1.6m X series carbon fiber tripod
Tripod General
Load Capacity
25kg/55lbs
Maximum Working Height
1573mm/61.92"
Max Height without Center Column
1281mm/50.4"
Minimum Working Height
513mm/20.1"
Folded Length
546mm/21.4"
Weight
1845g
Materials
Carbon Fiber
Tripod Head
Ball Head
Color
Black
Tripod Legs
Leg Lock Type
Twist Lock
Leg Sections
4
Leg Diameter
19-28mm/0.74"-1.1"
Tripod Center Column
Center Column Features
Removable center column
Center Column Sections
1