62mm Black Pro-Mist Filter 1 Special Effects Filter Cinematic Look Black Diffusion Effect Filter for Camera Lens Nano-X Series
Terms
Coupon Terms
Terms and Conditions:
Coupons are valid for a limited time only. Kentfaith reserves the right to modify or cancel coupons at any time.
You must purchase the qualifying items added to your Cart when the coupon is in effect for the discount to apply.
If you later modify or cancel the subscription or delivery date for the qualifying item, the discount will not apply.
The coupon applies only to qualifying items displaying the coupon offer.
If you buy more than one item from the same coupon, the maximum discount amount of the coupon will be equal to either the percentage discount off or the face value of the coupon on one eligible item. The coupon may only be used on www.kentfaith.com.
The promotion is limited to one coupon per customer.
If you return any of the items purchased with a coupon, the coupon discount or value may be subtracted from the return credit.
Buy 99$-15$, 199$-30$, 299$-50$, 599$-120$(autumn sale Price)
Free shipping worldwide
Free Shipping. 30 Day No Reason Return. K&F black mist filters feature Extraordinary Performance on Filter Coating, Premium Material Optical Glass, Ultra Slim & Sturdy Frame.

KF01.1665

SKU:

KF01.1665

42.99

https://www.kentfaith.com/KF01.1665_62mm-nano-x-optical-glass-black-soft-filter-1-ultra-clear-coated-with-waterproof-scratch-resistant-and-anti-reflection-green-film
Buy 99$-15$, 199$-30$, 299$-50$, 599$-120$(autumn sale Price)
Description
* 【Function 】The K&F Concept 1 black soft diffusion filter makes the picture or video be soft and controls highlight flares, making skin or pores more delicate, double side polishing technology ensuring high definition within 550mm focal length. Photography Gear for Valentine's Day Shoot.
* 【Import Premium Optical Glass】 K&F Concept black diffusion 1 filter made by Japanese high precision optical glass, multi-layer coating for extra transparency to 74% Transmittance, effectively reducing reflection came from the filter itself.
* 【Special Filter Coating】The K&F black diffusion soft 1 filter with high-tech coating,waterproof, scratch resistant and oil-proof , no affect for images quality , eaily for cleaning and carrying.
* 【CNC Non-Slip & Ultra Slim Frame】This black diffusion soft 1 filter ultra slim frame only 3.3 mm avoids vignetting and dark corner on wide-angle and telephoto lens, CNC-Non slip design easily for intall.
* 【Note】This black soft 1 filter is compatible with all 62mm lenses. Please verify your camera's lens thread size before ordering. Your camera's lens thread size will be marked somewhere on the lens barrel or printed underneath your lens cap. This number is always preceded by a "ø" (diameter) symbol.
Shipping
Free shipping worldwide
Sale
Buy 99$-15$, 199$-30$, 299$-50$, 599$-120$(autumn sale Price)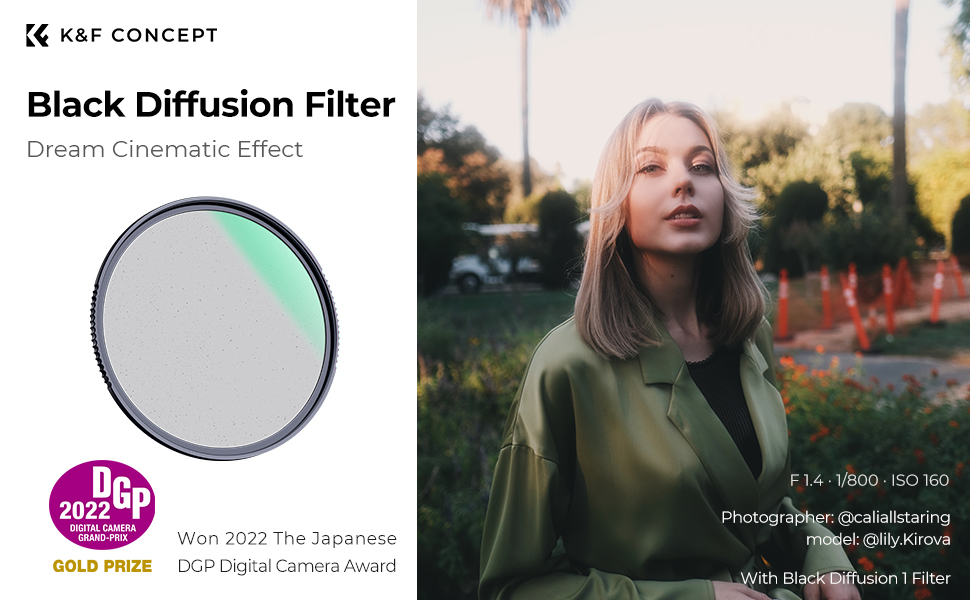 K&F Concept 1 Black Mist Filter
Functions:
1. The main effect of the black soft filter is to soften the highlights. for example, soften the light effect of the actress's facial details.
2. It can effectively reduce some wrinkles and spots on the face of the actor, but at the same time maintain the details and clarity of the character's hair and eyes.
3. It also plays an important role in film shooting. Excellent black mist filter does not affect the color temperature, the use of dim scenes with a hazy age will create the atmosphere of the scene well.
---
Service: 24-hour reliable service team, we are ready to provide help and solution for you when you have questions or problems with our products.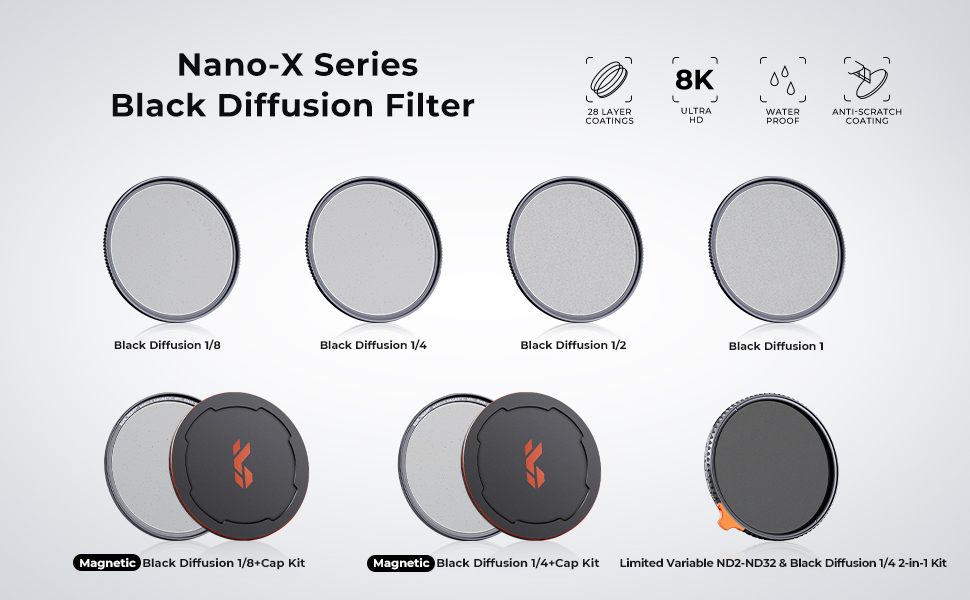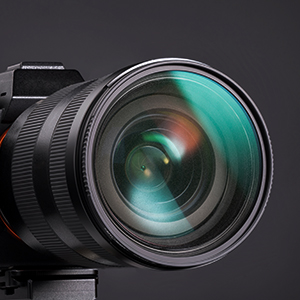 Double side multi-coating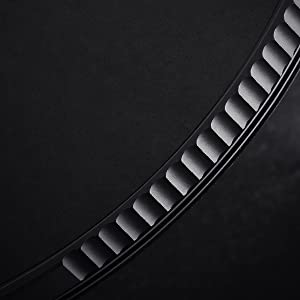 Non-slip silm frame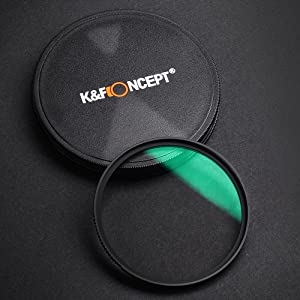 Cinematic, or film look

| | | | | | | |
| --- | --- | --- | --- | --- | --- | --- |
| | | | | | | |
| | | | | | | |
| | | | | | | |
| Rating | 98 reviews. | 117 reviews. | 56 reviews. | 49 reviews. | 131 reviews. | 99 reviews. |
| Price | $42.99 | $42.99 | $69.99 | $71.99 | $42.99 | $42.99 |
| Model | KF01.1665 | KF01.1480 | SKU.1820 | KF01.1812 | KF01.1489 | KF01.1652 |
| Reflectivity | 0.2% | 0.2% | | 0.2% | 0.2% | 0.2% |
| Size | 62mm | 62mm | | | 62mm | 62mm |
| Series | Nano-X series | Nano-X series | Nano-X series | Nano-X series | Nano-X series | Nano-X series |
| Recommended Scenes | Video Shooting/Potrait Photography | Video Shooting/Potrait Photography | Video Shooting/Landscape Photography | Video Shooting/ Landscape & Potrait Photograph | Video Shooting/Potrait Photography | Video Shooting/Potrait Photography |
| Function | Soft highlight | Soft highlight | 1 Second Switch/Soft highlight | Soft highlight/No X cross/Light reduction effect | Soft highlight | Soft highlight |
| Filter Material | Japanese AGC Glass | Japanese AGC Glass | Japanese AGC Glass | Japanese AGC Glass | Japanese AGC Glass | Japanese AGC Glass |
| Multi-Coating | 28 layers | 28 layers | 28 layers | 28 layers | 28 layers | 28 layers |
| Waterproof | √ | √ | √ | √ | √ | √ |
| Scratch-resistant | √ | √ | √ | √ | √ | √ |
| HD | √ | √ | √ | √ | √ | √ |
| Transmittance | 0.79 | 0.84 | 0.84 | | 87% | 0.79 |
| Antireflection | √ | √ | | | √ | √ |
| Filter Thickness | 0.13in/3.3mm | 0.13in/3.3mm | | | 0.13in/3.3mm | 0.13in/3.3mm |
| Ring Material | Aviation aluminum alloy | Aviation aluminum alloy | | | Aviation aluminum alloy | Aviation aluminum alloy |
| Stops | | | | 0.3 to 1.5(1 to 5 Stops) | | |
All Reviews
Image

All Star

5 Star

4 Star

3 Star

2 Star

1 Star
Soft Mist Filter that have presence, but doesn't overpower the subject.
I've used this filter a couple of times for my creative photography and videography in a couple of instances and i can tell you K&F Concept nailed it again.

I can't post images of content i was paid for due to contractual reasons, but this is definitely a professional grade filter.

I noticed no image resolution degradation, no white balance issues, no vignetting or distortion when the filter was on.

It arrived on a rather large protecting case that i discarded right away and it was unwieldy, hard and larger than it needed to be, but i own a K&F filter pouch (shown on pictures, not included with the filter) that i use.

Despite not liking the carrying case, this is a GREAT Black Mist filter, it feels premium on your hands, mounting was smooth, it feels sturdy and while i did NOT test scratch resistance i trust K&F Concept products.

Great value for a premium filter, i would recommend it to anyone who is in the market for one.
25/05/2023
I was super impressed with this diffusion filter!
So I think a lot of folks involved in video product are very familiar with the Tiffen Black Pro Mist filters. This is K&F's version of that filter. I will go into what I think about the filter but you can also judge for yourself in one of the pictures in this review where I show you the same image; the first without the filter then with the filter.

One of the results you get with a filter of this type is blooming of the highlights. This filter does quite a good job of that. Comparing the bloom to the Tiffen line I would say it falls between Tiffen's 1/2 and 1/4 strength with it being closer to the 1/4. The highlight fall of was strong but natural in my opinion. Keep in mind the light in the image fills the frame so you are seeing this particular effect of this filter at it's most extreme. You won't see that much blooming in a more natural setting. Take a look at the highlights on the camera. To me the K&F filter had a great effect on the highlight roll off which was very smooth.

The other effect you get with a black mist filter is the slightly reduced contrast and the slight softening of the shadows. To me I thought this filter did this quite well. If you look at the texture on the handle of the camera in the image you can see how it's just sort of softened that texture. Imagine shooting a person and you can imagine how much you would be able to smooth out the skin.

It also comes in a nice little screw together plastic case. Inside the case are these little rubber stopper than prevent the filter from sliding around in the case. I love the attention to detail here.

So compared to the Tiffen version of this lens at the size I got which was 82mm the K&F Black Mist is about $40 cheaper. I think you are getting a lot of value for your money here. I can't wait to try out this filter on some upcoming shoots.

I think K&F is making a move into higher end filters and if this filter is an example of the kind of quality they can produce, I can't wait to see what filter they release next.
19/05/2023
Nice to have filter.
Nice filter. Definitely comes handy in certain situations. Great for sharp lenses especially with no character. This adds some mood to it. It's nice to have, looks well made and o love that I can apply to a lens and still be able to use the lens cover over the filter when not in use. I use it on my Sony 18-105 f/4 and the sigma 18-35 f/1.8 and am quite happy with the result. In my images the last image is the one without the filter, hopefully you can get an idea what it does.
07/05/2023
K&F black mist filter - FABULOUS
K&F contacted me to test the new Black Mist filter.
It is a filter designed for videos and to give a "vintage" touch to the final result.
In short: beautiful result even for photography. It is a useful filter for portraits or for landscape or storytelling reportage. You do not lose sharpness and you get a much less "shot" light that also expands in the shaded area.
It is a filter to be used in photography with large apertures and which "tells" an atmosphere.

But let's start from the beginning.
Packaging / handling: In addition to the plastic box, the filter is inserted in a very resistant and protective snap-on case. The filter is screw-type (rightly because it was created for videomakers and in any case up to a diameter of 82). I would have preferred a cardboard box. But the case that you can see in the photo (the round one) is very useful and sturdy. The filter is resistant and fits well to all the lenses to which I have mounted it.

Technical review:
It has no dominant details, so it leaves the colors similar to the photo taken without a filter. Great!
It does not lose light, there is no need to increase the ISO when it is mounted. Great!
The sharpness in the details (and here comes the beauty) remains almost unchanged. You DO NOT lose sharpness in the areas in focus even if I would not use it in ultra-defined landscape photography, but for a storytelling, outdoor or portrait set absolutely yes.
Autofocus is unaffected by the filter, at least not on the Nikon D750 with fixed lenses.

Usage / Effect: it is a filter that gives a "glow" effect to photos, very particular especially for videos and for portraits in harsh light or backlight.
The highlights are dimmed but without becoming dull, moreover the light "enters" the shadows, giving a very soft "glow" effect. Great for portraits or to give a more dreamy atmosphere, it removes clarity from the image in high contrast areas.

In the photos you can see a couple of unfiltered / filtered comparisons, two portrait photos set and what comes to you.

Result in short: it is a filter that you do not think can enter your kit, but when it does it has such a particular result that you would try it in any situation. A must try!
18/04/2023
Challenge met!
Favoring shooting to post-processing, I tried this filter with the only lighting of an electric garland and the rendering was good, the light from the garland is diffuse and softer.
Can't wait to use it for night video when the restrictions are lifted.
06/04/2023
Necessary for softening skin in digital captures
An absolute necessity if one is recording or photographing people for interviews or portraits. Today's hi-resolution digital sensors are simply not flattering to the skin. Yes, for stills one can soften skin in post, but it is more challenging to do that in video. 1/4 Filter is strong enough to flatter the skin, but doesn't over-soften the entire image--it is good for both men and women, although 1/8 Filter would work as well, but be a bit more subtle.
16/03/2023
Would Buy More
It's great I like how it looks ... would buy a lot more !
10/02/2023
Excellent product!
No thinking, excellent product !!!
06/01/2023
Great Filter
I'll be honest up front, I ordered this mistaking it for an ND filter, I've decided to keep this though as I really like the effect it produces.

I've been getting into landscape photography and wanted an Nd filter but ordered this by mistake, after having a play and wanting to eventually push into portrait I decided to give it a try.

The results are surprising good, it adds a nice glow to bright light sources that give the images some warmth.

The filter is presented in a lovely case with rubber wedges inside that hold the filter in place so it doesn't slip around.

I can see me using this for product photography and portraits and so far have really enjoyed it

Pros
- nice glow
- gives images a warmer feel
- excellent storage case

Cons
- none ( although keep in mind you may need to adjust exposure times slightly due to very minimal tint )
15/11/2022
Dreamy
Works as advertised. Portraits have a dreamy look to it but it's subtle compared to the moment cinebloom filter. Construction isn't as nice as the moment but images still look good.
02/11/2022
There are no faqs for this product.
How to check your lens size
Filter
Reflectivity
0.2%
Size
62mm
Series
Nano-X series
Recommended Scenes
Video Shooting/Potrait Photography
Function
Soft highlight
Filter Material
Japanese AGC Glass
Multi-Coating
28 layers
Waterproof
√
Scratch-resistant
√
HD
√
Transmittance
0.79
Antireflection
√
Pattern
Filter Thickness
0.13in/3.3mm
Shape
Circular
Ring Material
Aviation aluminum alloy