58mm Variable ND Filter ND2-ND400 (9 Stop) Lens Filter Waterproof Scratch Resistant Nano-X II Series
Free shipping to eligible country
Brand:

K&F Concept

Free Shipping & 30-Day No Reason Return. K&F Concept ND Lens Filter is made of Japan-made top optical glass and can be adjusted 360 degrees. Waterproof and Scratch Resistant.

KF01.1461

SKU:

KF01.1461

56.99

https://www.kentfaith.com/KF01.1461_kamp-f-concept-hd-putter-58mm-nd2-nd400-12-stop-variable-nd-filter-adjustable-waterproof-scratch-resistant-for-camera-lens-nano-x-ii
Description
• Putter Design to Adjust 9 Stops - Designed with a putter, K&F Concept variable ND filter can be adjusted by 9 stops from ND2 to ND400. Each stop is marked on frame conveniently for 360° rotated to adjust the stop, multi-scene application.
• Optical Glass Construction for Clarity - This ND filter is made of Japan-made top optical glass, effectively reduced reflection from the filter itself and glaring, ensuring a high-quality image and does not affect your images in any way.
• Nanotec Coating - Both glass sides of K&F Concept ND filter are multi-coated by the state of art Nanotec coating technology, so the filters are waterproof, oil-proof, and scratch-resistant, protecting your camera lens for an outdoor shooting.
• No Vignetting & Dark Corner - Ultra slim aviation aluminum glass frame with non-slip CNC design, easily install on your camera lens, no vignetting and dark conner even on wide-angle and telephoto lens.
• 30-Day No Reason Return - Please verify your camera's lens thread size before ordering. Your camera's lens thread size will be marked somewhere on the lens barrel or printed underneath your lens cap. This number is always preceded by a "ø" (diameter) symbol.
Variable ND2-ND400 with Putter
Optical Glass HD/Waterproof/Scratch Resistant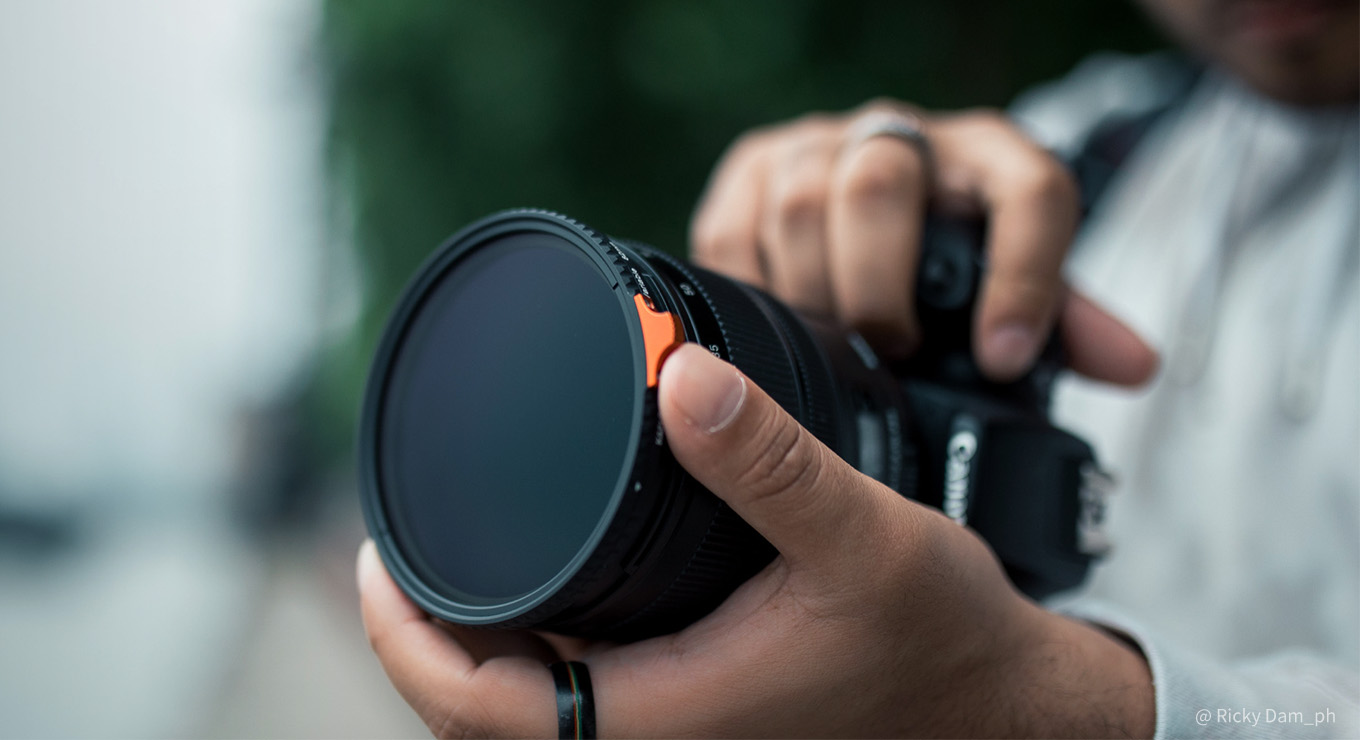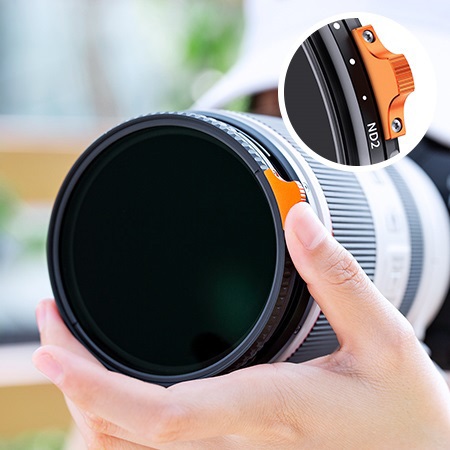 Putter Design
This exlusive putter design for convenience rotating the filter stop in photography or video shooting.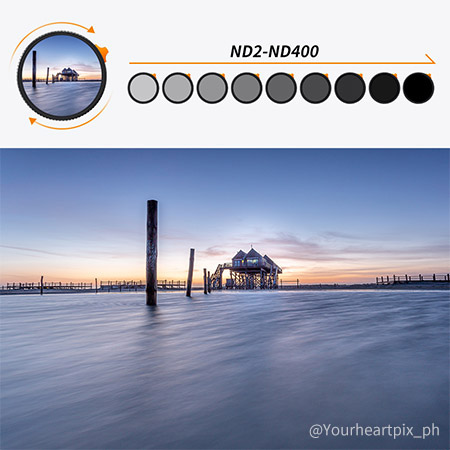 9 Stops Adjustable
It allows you to have continuous control over the amount of light coming through your lens in an approximate range of 1 (ND 0.3) to 9 (ND 2.7) stops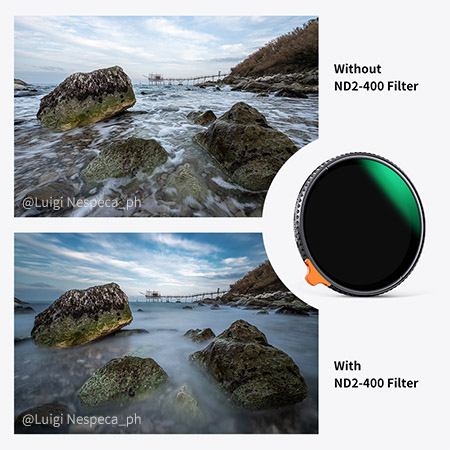 With ND2-400 Filter
Reduce the amount of light entering the lens, thereby reducing the camera shutter speed. Suitable for situations that need to create motion blur (river, waterfall, moving people)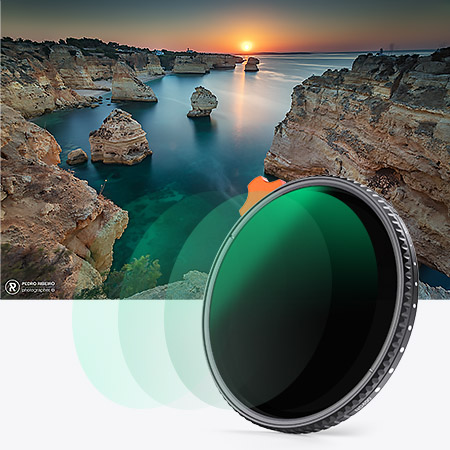 HD Picture Quality
Made with Japanese import optical glass using K&F Concept Nanotec technology.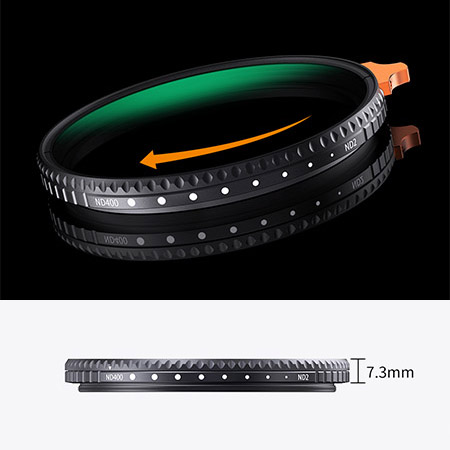 Ultra Slim – 7.3mm
Unltra slim frame support no vignetting at 16mm focal length. Bigger dot, Stronger Dimming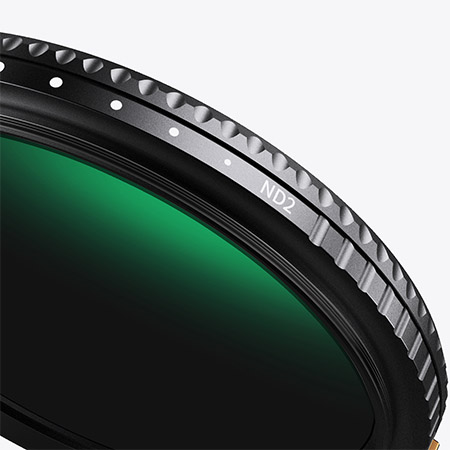 CNC Non-slip Design
The CNC non-slip design can help you install and take off the filter easily.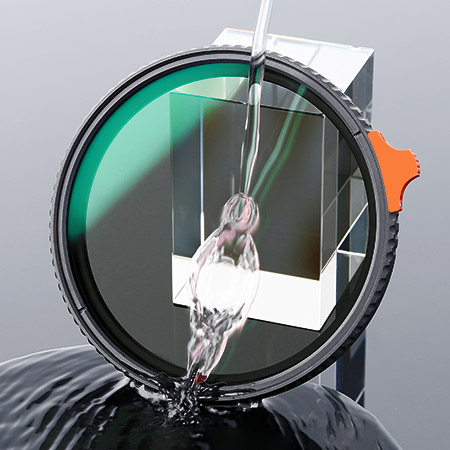 Waterproof
Even the water spilled on glass can be easily wiped, eaily for cleaning and carrying, also with anti-fog function.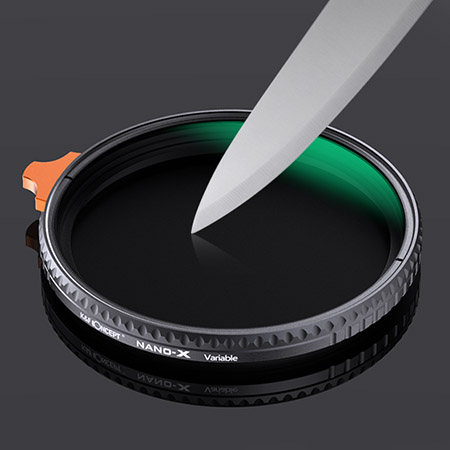 Scratch Resistant
With scratch resistant in both glass side, Don't worry about damage.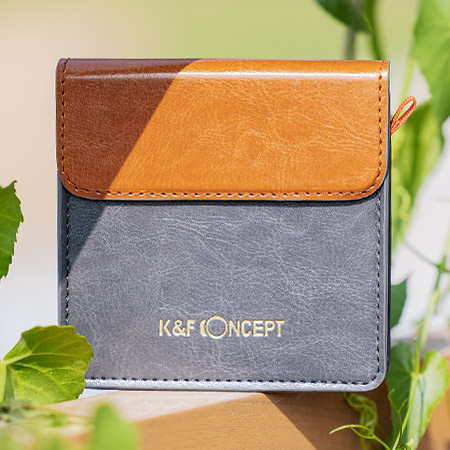 Professional packaging
This ND filter case made by PU leather.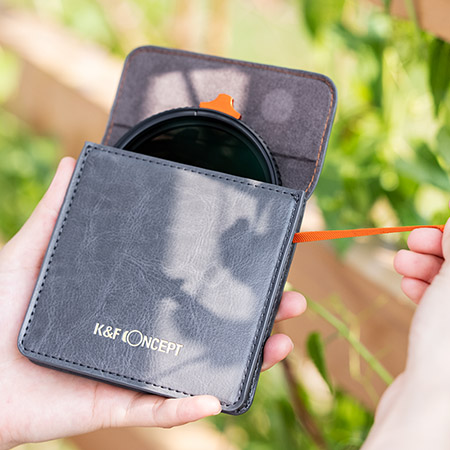 Carry Case
Side pull design can take out the filter conveniently.
Ok for the price
Good starter filter for medium lit environments.
26/01/2021
Solid. Fit great.
Felt professional. Looked professional. Image quality looked perfect.
16/12/2020
Economical
Works as expected. Decent quality. It's not s huge investment but does the job. Comes in a good quality case.
22/11/2020
Great camera filters.
Some of best camera lens filters I have found. Easy to put on and take off. Cleans up easily. Non scratch coating should give long life and protect the prime lens.
29/10/2020
A Necessary Item for Landscape Photographers
Great quality at a good price.
26/10/2020
Comparison of similar products
Rating

15 reviews.

13 reviews.

8 reviews.

12 reviews.

21 reviews.

13 reviews.
Price

$154.99

$56.99

$99.99

$89.99

$13.99

$86.99

$82.99

$99.99

$72.99

$62.99

$52.99

Model
KF01.1461
KF01.1088
KF01.1313
KF01.1086
KF01.1085
KF01.1145

Size

82mm
58mm
72mm
67mm
100*100mm

Transmittance

∕
∕
∕
∕
0.125

Multi-Coating

√
√
√
√
√

Antireflection

√
√
√
√

Waterproof

√
√
√
√

scratch-resistant

√
√
√
√

HD

√
√
√
√

Filter Material

Optical glass
Optical glass
Optical glass
Optical glass
Optical glass

Filter Thickness

9.3mm
5.5mm
9.3mm
9.3mm
2.0mm

Ring Material

Aviation aluminum alloy
Aviation aluminum alloy
Aviation aluminum alloy
Aviation aluminum alloy
Optical glass