78.75 Inch Aluminium Photography/Video Tripod Light Stand for Relfectors, Softboxes, Lights, Umbrellas, Backgrounds
Free shipping to eligible country
Brand:

K&F Concept

Buy K&F Concept 78.75 inch aluminium photography/video tripod light stand for relfectors, softboxes, lights, umbrellas, backgrounds online, worldwide free shipping and 30 days return guarantee.

KF34.009

SKU:

KF34.009

44.99

https://www.kentfaith.com/KF34.009_78-75-inch-aluminium-photography-video-tripod-light-stand-for-relfectors-softboxes-lights-umbrellas-backgrounds
Description
* 【Exclusive tripod base】Tripod-style base can be easily folded for easy carrying and storage, Maximum height of 78.75'' and a folded length of 50cm makes it an all-round excellent stand to use around the studio.
* 【Sturdy and stable】The light stand is made of aluminum alloy, the diameter of the lamp stand is 26mm,making it strong for heavy duty work.
* 【Quick release flip-locks】The design of the buckle is convenient for the telescopic pole to be more flexible and smoother than the traditional lamp holder. It can greatly enhance the operating experience.
* 【Flexible & Useful】Folded height:2.26FT; Maximum heigh:6.5FT; Min heigh: 1.6FT; Max load capacity: 8.8 lbs; Net Weight: 1.95lbs. Lightweight design,easily transported from one location to another, adjustable for many lighting situations.
* 【Compatibility】1/4 inch screw tip on the stem, multiple different photography equipment can be mounted on this tripod stand,such as reflector, softbox, different lights, umbrella, background.
Frequently Bought Together
Photography/Video Tripod Light Stand
For Relfectors, Softboxes, Lights, Umbrellas, Backgrounds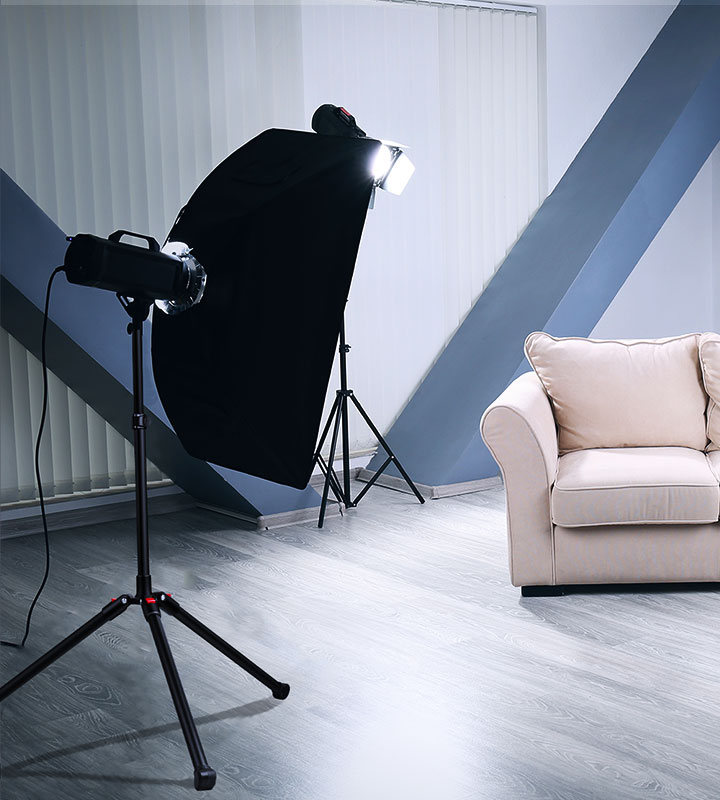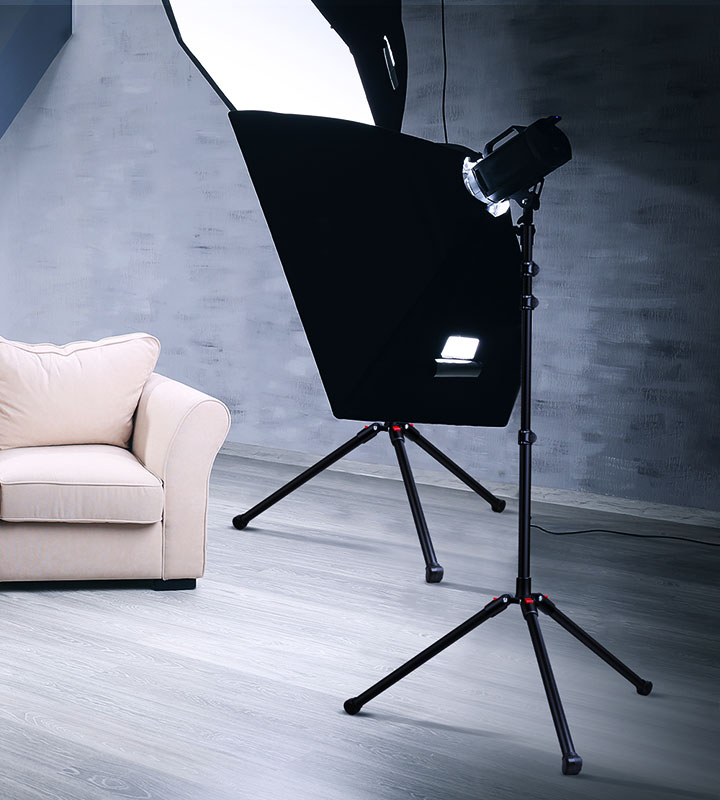 Adjustable Buckle
Can be adjusted to a suitable angle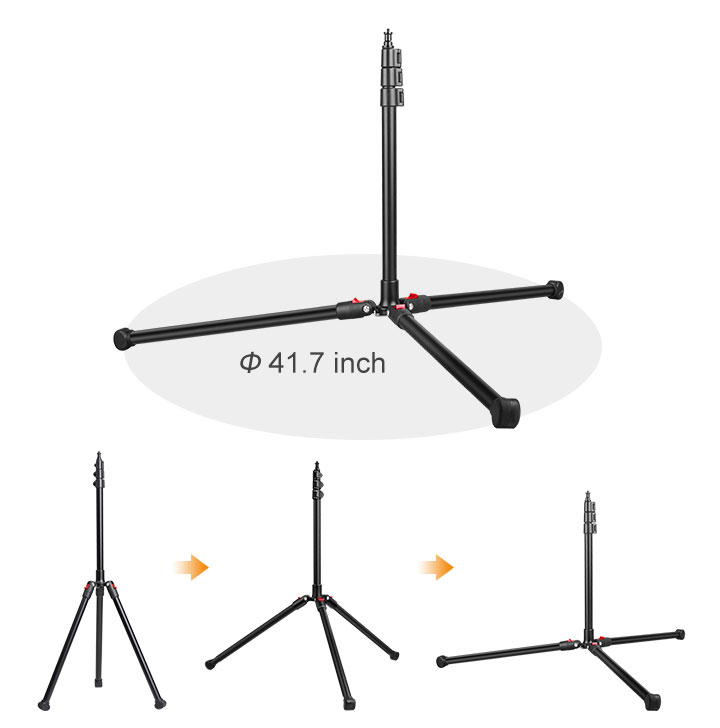 78.75 inch tripod light stand
Can effectively prevent corrosion, scratches, paint drop, etc.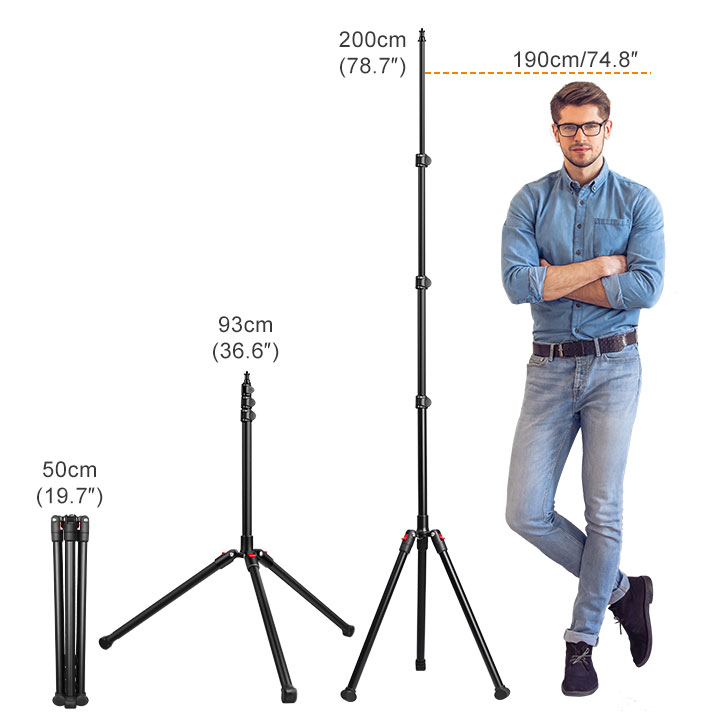 8.8lbs (4kg) Load capacity
All aluminum magnesium alloy with forged technology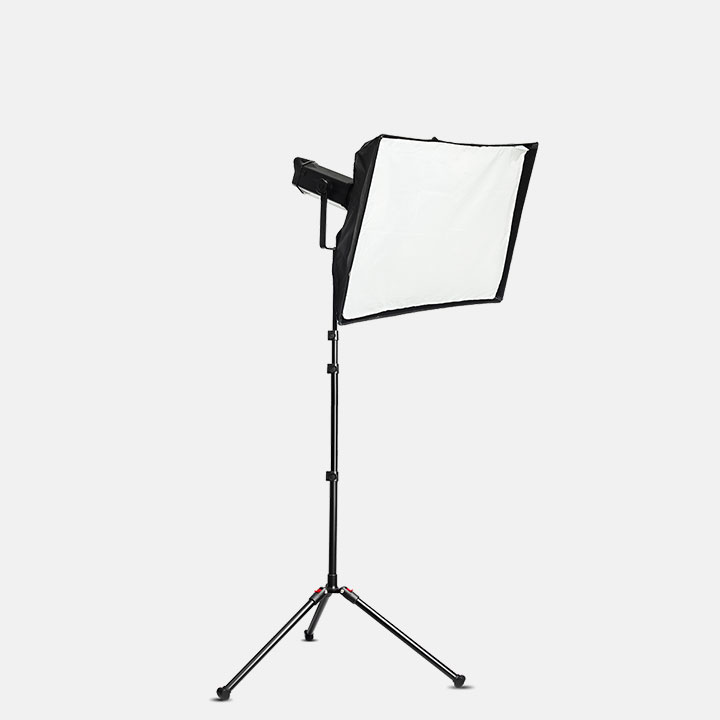 1/4″ screws
Widely applied to most photography studio devices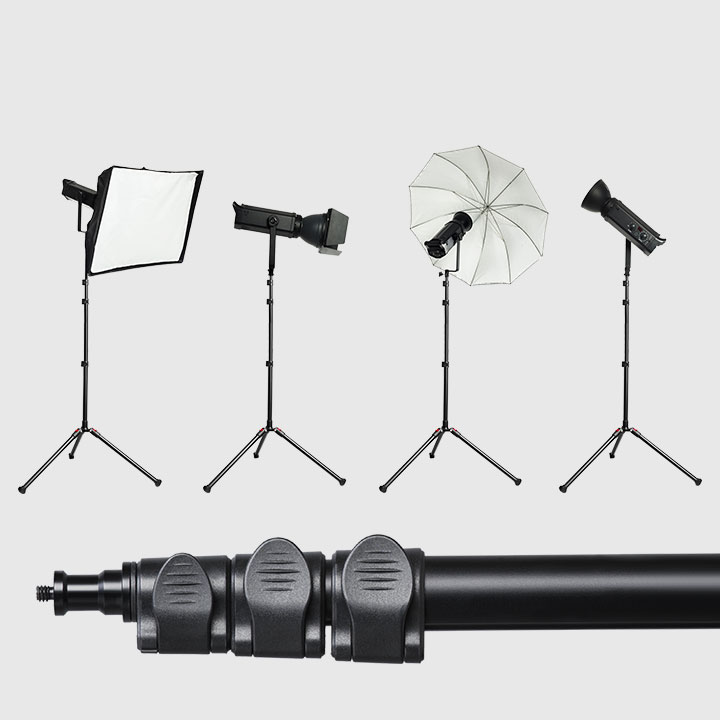 Multi-purpose
Install various photographic equipment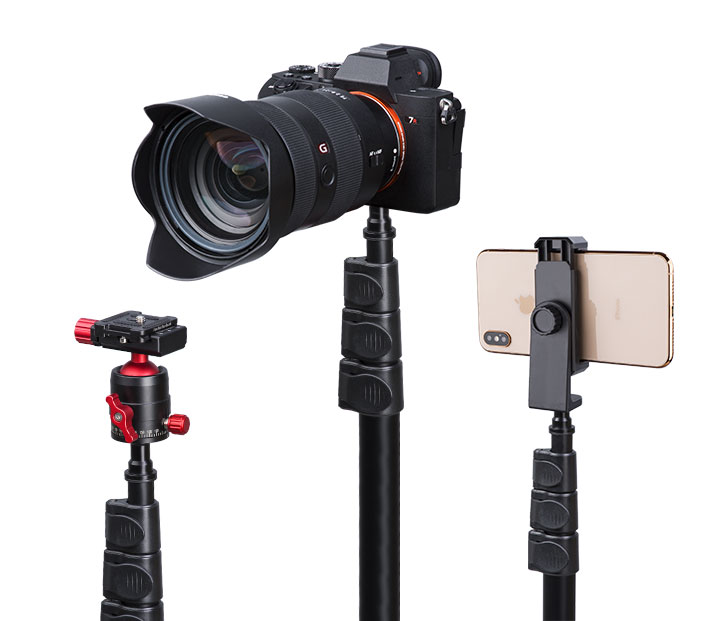 Beauty light application
Can video chat with mobile phone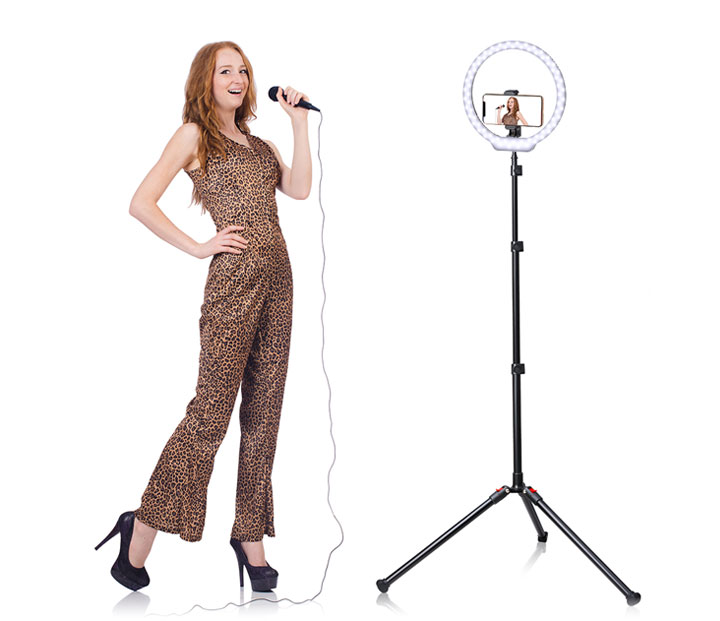 Easy to carry
All aluminum magnesium alloy with forged technology can be 180°reflexed, better portability, weight 1.96lbs/ 0.89kg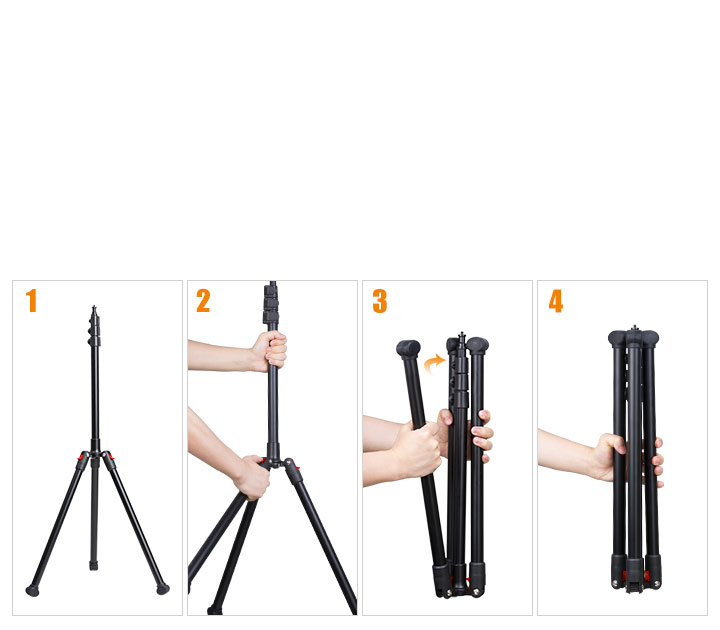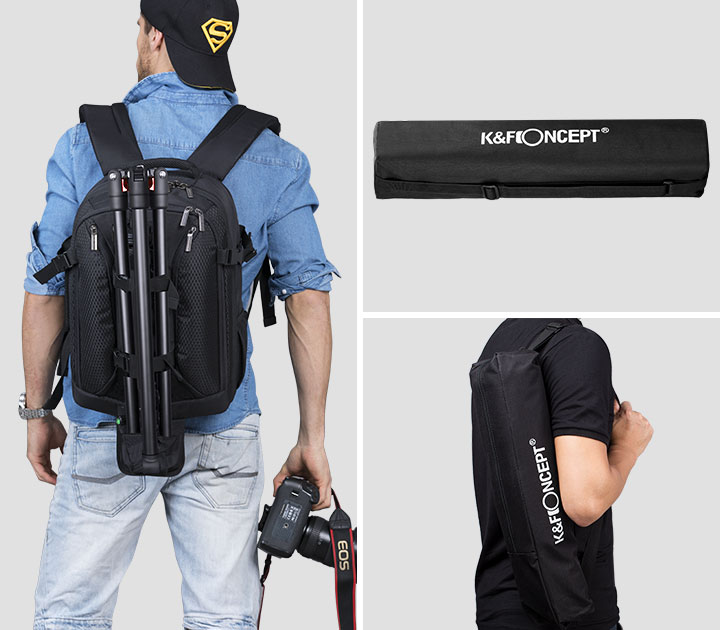 Rating

75 reviews.

37 reviews.

161 reviews.

0 reviews.

36 reviews.

55 reviews.
Price

$49.99

$44.99

$54.99

$279.99

$155.99

$224.99

$99.99

$58.99

$179.99

$87.99

Model
KF34.009
KF09.048V1
KF09.010
KF09.098
KF09.050V1
KF09.084

Load Capacity

4kg/8.8lbs
10kg/22.05lbs
15kg/33.07lbs
4kg/8.8lbs
10kg/22.05lbs

Maximum Working Height

1460mm/57.8"
1680mm/66.14"
1750mm/68.90"
1770mm/69.7"
1580mm/62.20"

Minimum Working Height

450mm/17.7"
445mm/17.52"
540mm/21.26"
530mm/20.9"
510mm/20.08"

Folded Length

490mm/18.9"
500mm/19.69"
585mm/23.03"
570mm/22.4"
410mm/16.14"

Weight

1.1kg/2.5lbs
1507g/3.32lbs
1395g/3.08lbs
1.7kg/3.71lbs
1547g/3.41lbs

Materials

Magnesium aluminum alloy
Carbon fiber
Carbon Fiber
Magnesium aluminum alloy
Magnesium aluminum alloy

Leg Lock Type

Flip Lock
Twist Lock
Twist Lock
Flip Lock
Flip Lock

Leg Diameter

16-25mm/0.63-0.98"
16-25mm/0.63-0.98"
26mm
16-25mm/0.63-0.98"
Exactly as described.
Excellent. I was a little concerned after reading some of the negative comments.What arrived is more than adequate for its intended use.Small, lightweight, indoor lightstand.Holds a basic off camera flash/speedlight without any issues.
24/10/2019
Not for overhead lifting
Quite well built.Very sturdy even though it's light weight.
03/03/2021
Works great as a stand for phone
I didn't need much, I just needed a stand for my phone that is taller than me, and it does just that. I am satisfied. I am 6 ft, btw.
19/02/2021
Sturdy Stand - I'll buy another
I love the fact that the stand folds so compact even though it's a very hefty stand
05/02/2021
Top screw head broke after a few uses
This stand was just about perfect. I love the light weight design and the easy set up/take down. However, after about 10 uses (Godox Video Light + Neewer Softbox mounted), the top screw head snapped off. Luckily none of my gear was damaged, but unfortunately now I'm unable to use it anymore because the screw is broken off.
24/01/2021
These images belong to K&F Concept end users.
There are no faqs for this product.
K&F Concept Tripod & Light Stand - Landscape Photography Gear