12X50 Nitrogen Filled High Power Monocular with Smartphone Holder, BAK4 Prism and Nitrogen Filled Waterproof Monocular for Adults and Children, Bird Watching, Hunting, Camping, Hiking, Travel
Free shipping to eligible country
Brand:

KENTFAITH

Buy KENTFAITH 12x50 nitrogen filled high power monocular with smartphone holder, bak4 prism and nitrogen filled waterproof monocular for adults and children, bird watching, hunting, camping, hiking, travel online, worldwide free shipping and 30 days return guarantee.

KF33.045

SKU:

KF33.045

71.99

https://www.kentfaith.com/KF33.045_12x55-nitrogen-filled-high-power-monocular-with-smartphone-holder-bak4-prism-and-nitrogen-filled-waterproof-monocular-for-adults-and-children-bird-watching-hunting-camping-hiking-travel
Description
* 【12X50 High Power Magnification】Monoculars for adults and children with 12x magnification and 50mm objective lens diameter, providing a full 360 feet (1000 yards) viewing range for crystal clear images, convenient for you to enjoy a variety of Enlarged view of outdoor adventures for bird watching, hunting, hiking, camping, travel, wildlife, landscape, etc;
* 【High Contrast and Resolution】High-quality precision design, using all-glass high-end optical elements (BAK4 prism and multi-layer green film), good imaging, clearer, high light transmittance of 99.5%, can effectively avoid vignetting, ensure imaging Brightness and sharpness;
* 【Dustproof, Waterproof, Anti-Fog】 Nitrogen-filled and waterproof, built-in lens dust cover can prevent the lens from entering dust, moisture, debris, so that the picture is always clear, the anti-fog coating and O-ring sealed optics provide good sealing function, making it usable in harsh weather conditions;
* 【Comfortable and Ergonomic Design】The ergonomic design makes it easy for you to finish focusing quickly and accurately with one hand to see objects clearly. Durable rubber leather with textured surface is not only non-slip and comfortable to use, but also very wear- resistant;
* 【Widely Compatible with Smartphones】It comes with a quick-aligned smartphone stand, tripod. Compatible with iPhone 8/8 Plus, 7/7 Plus, 6/6s Plus, Samsung GALAXY S9/S9 Edge, S8/S8 Edge, S7/ S7 Edge, LG, HTC Sony and almost all smartphones in the market. Easy to install, simple to operate, and convenient to provide high-definition images to share with your friends.
Shipping
Free shipping to eligible country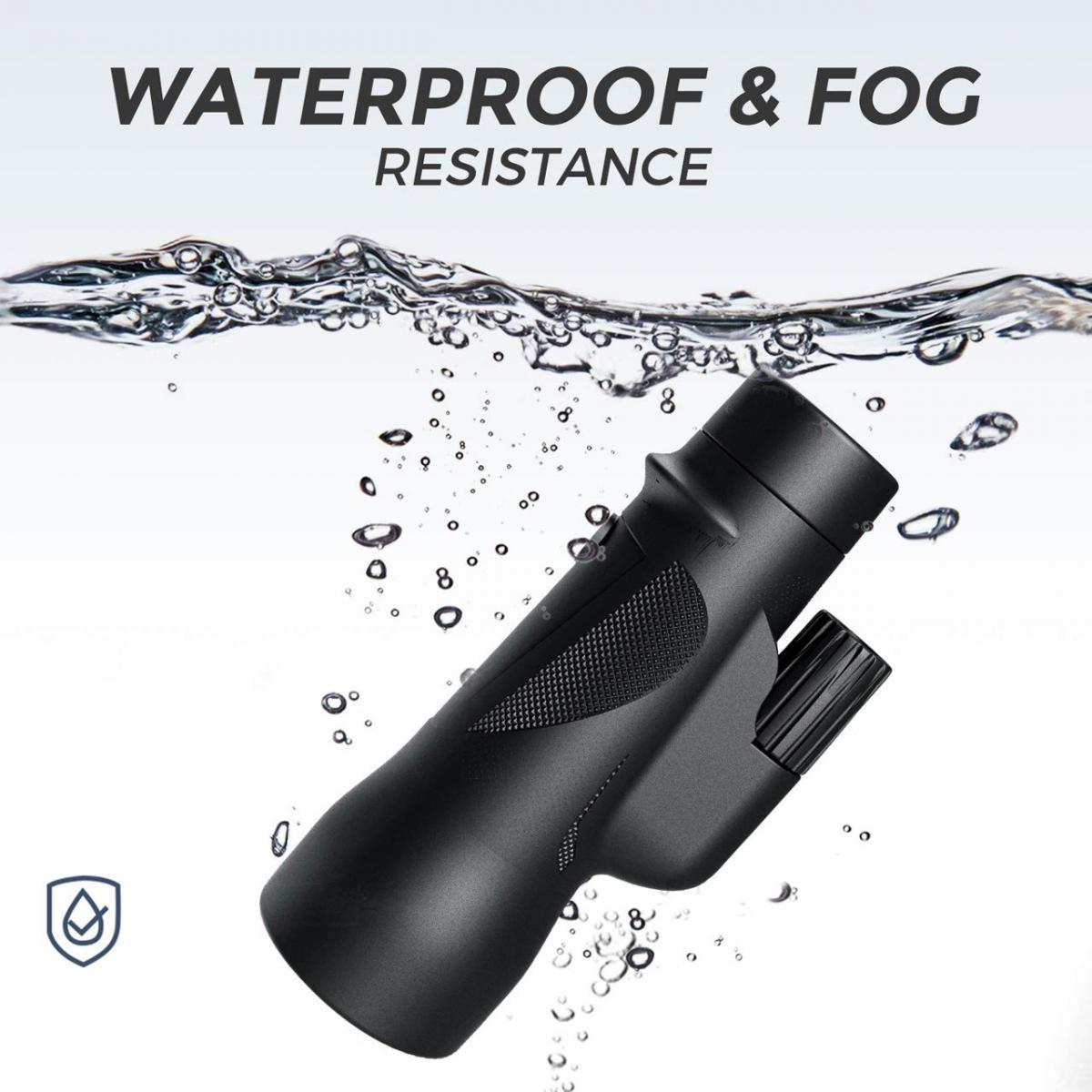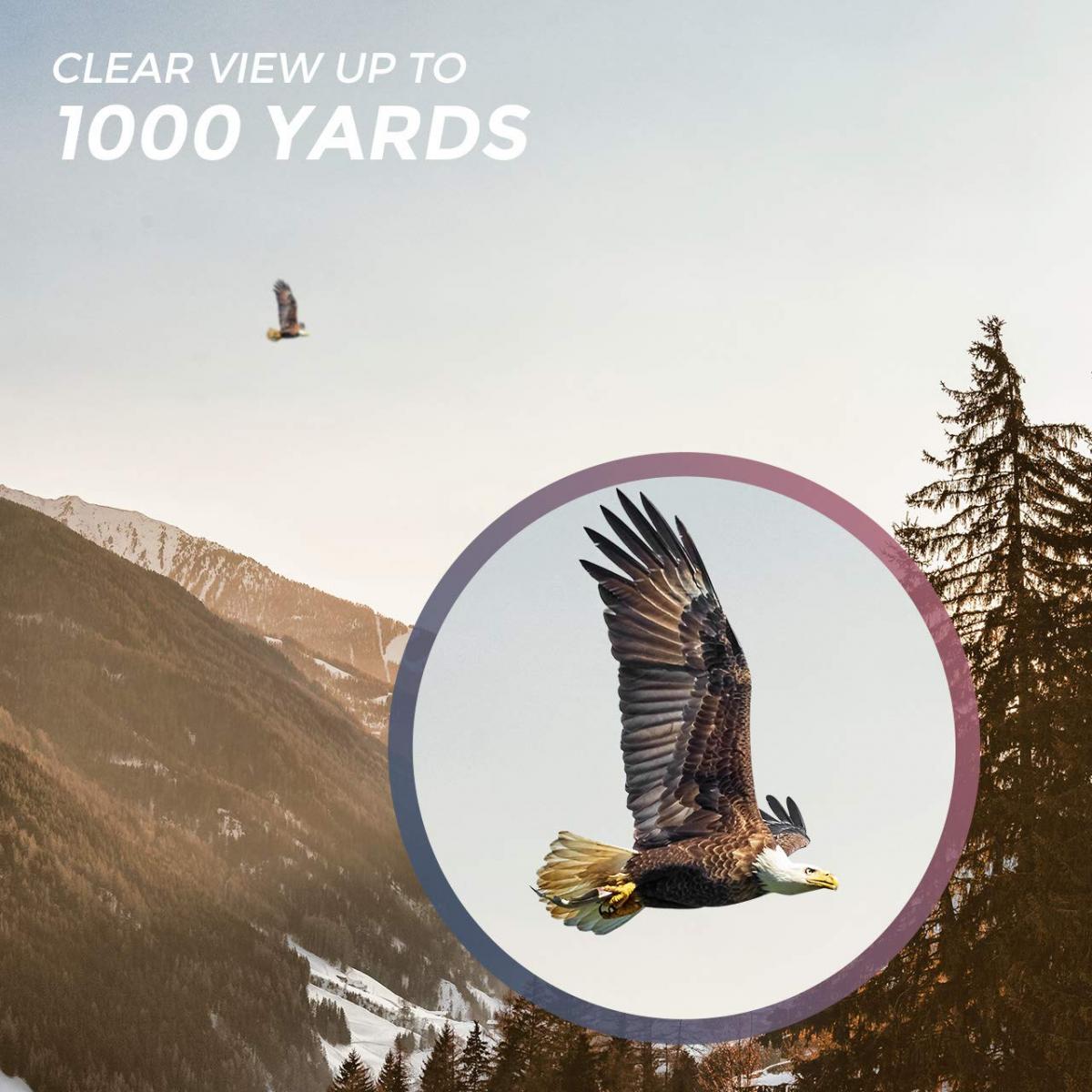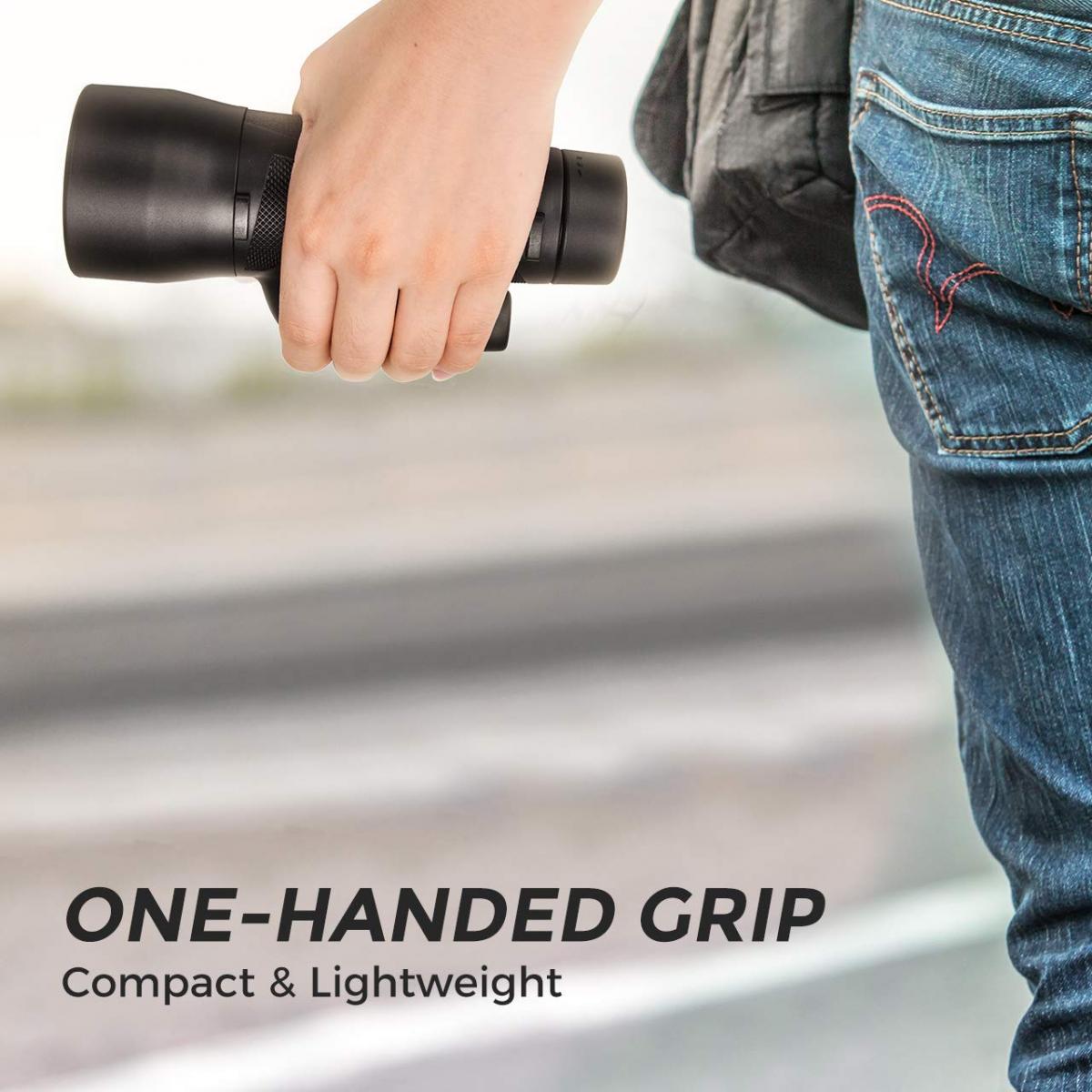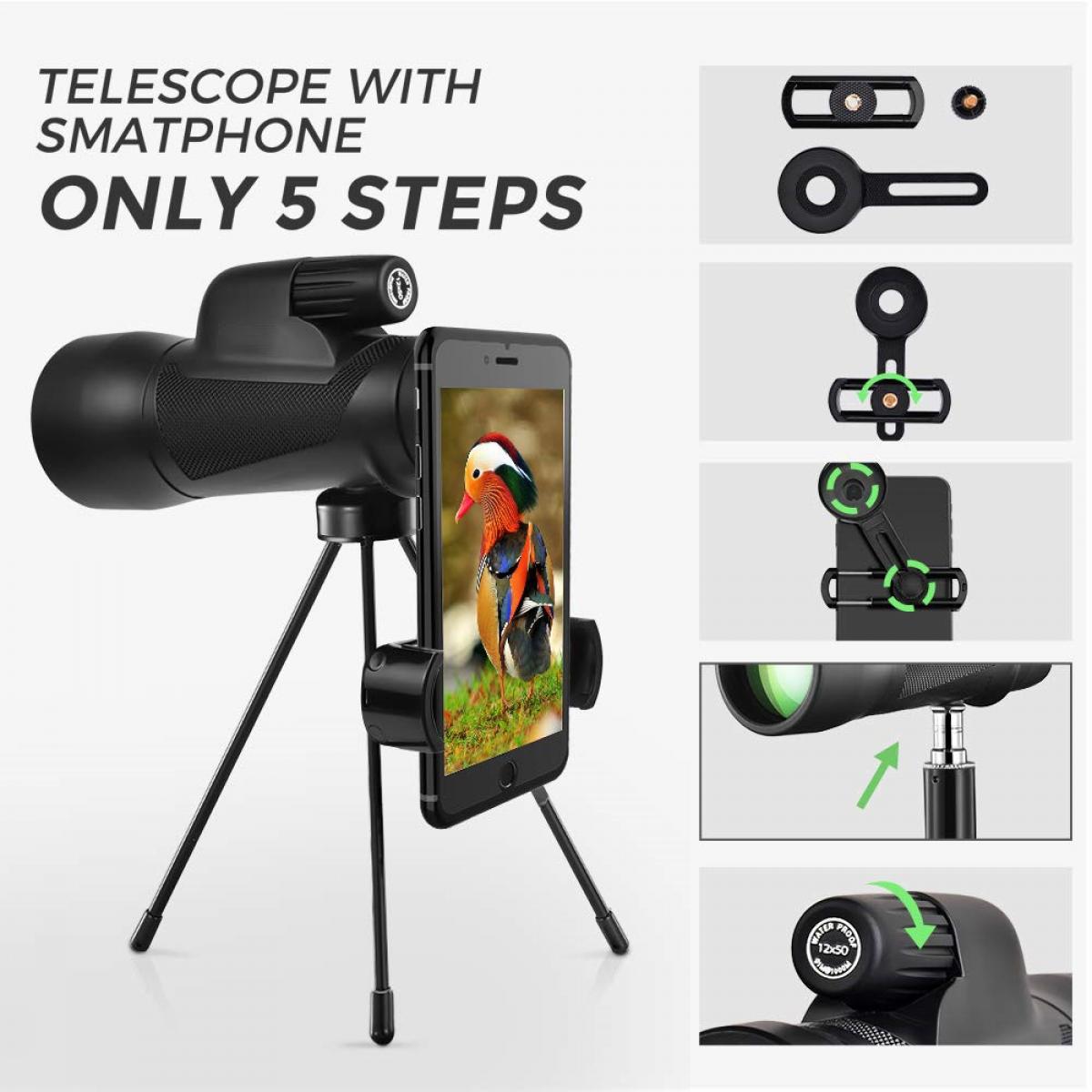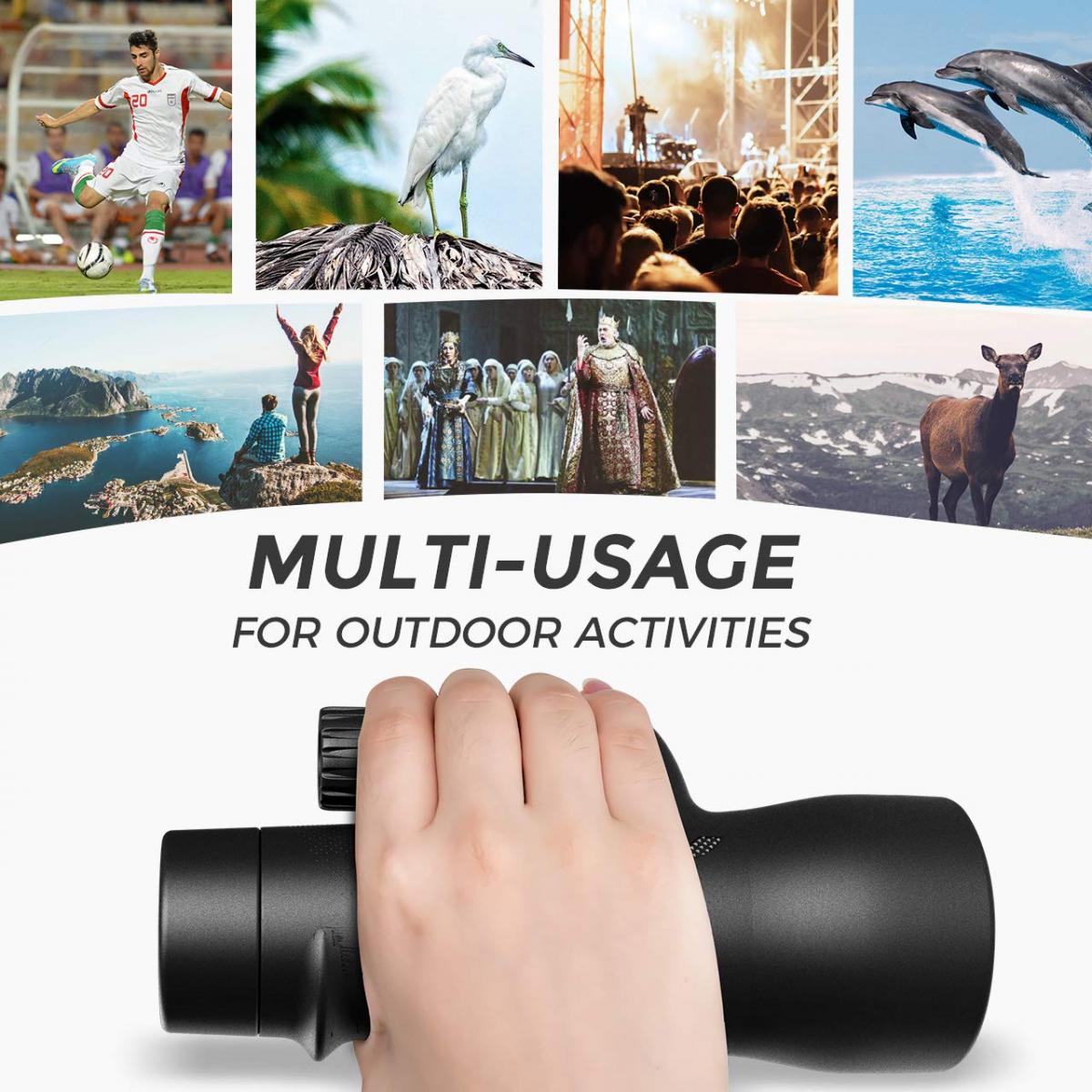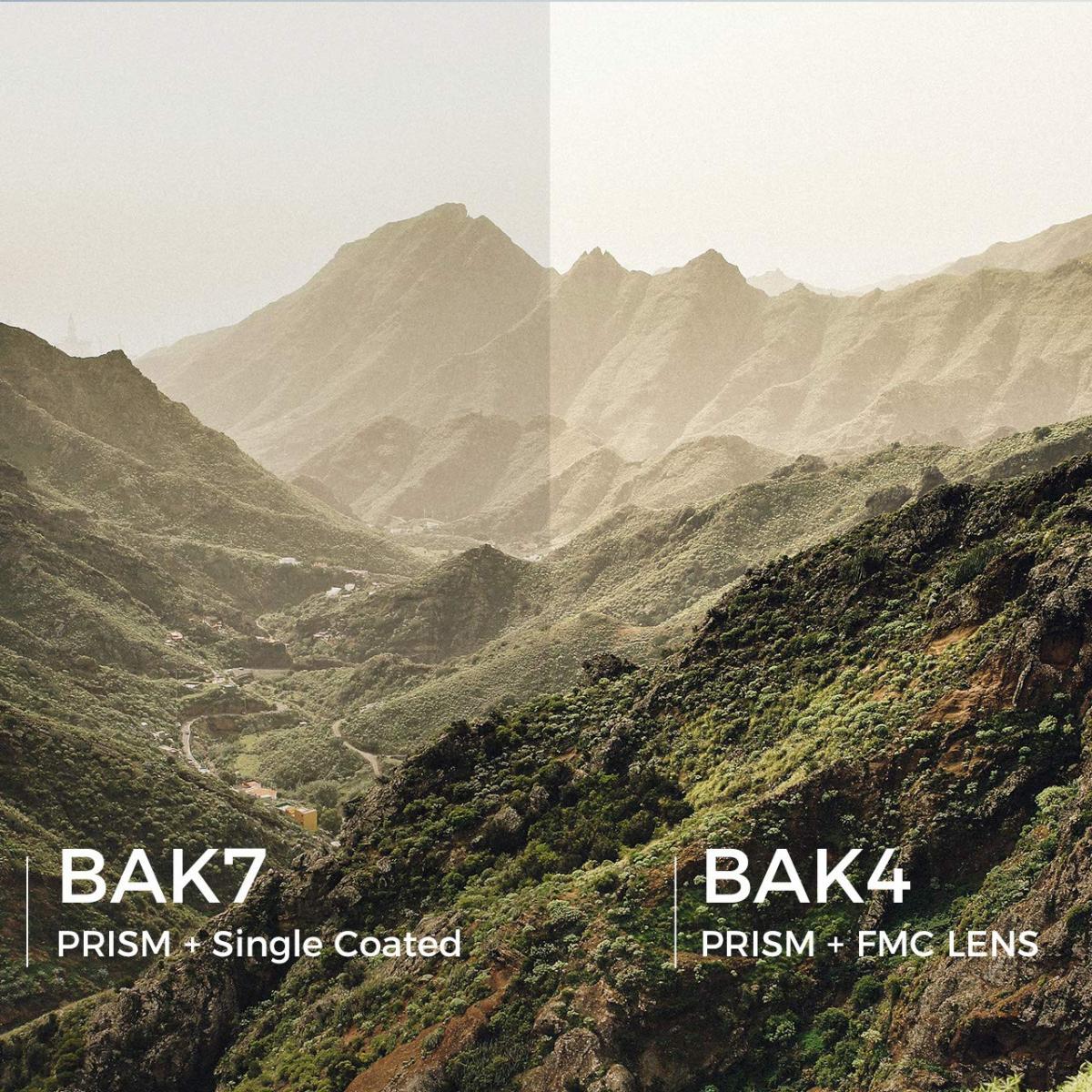 | | |
| --- | --- |
| model | 12*50 |
| gain | 12 times |
| Objective lens diameter | 50mm |
| Prism material | BAK4 |
| FMC | All-round multi-layer green film |
| Waterproof level | Nitrogen-filled waterproof |
| perspective | 5.2° |
| vision | 360ft/1000yds |
| Minimum focal length | 2.5mm |
| Exit pupil diameter | 4.2mm |
| widest field of view | 360 feet/1000 yards |
| Product Size | 17.2*7.9*5.9cm |
| Package dimensions | 22.5*14.7*8cm |
| Package weight | 620g |
| packing list | Telescope*1, mirror cloth*1, lanyard*1, storage bag*1 |
Great Quality Monocular!
Amazing Quality and Clarity of this Monocular. I would have expected from a much more expensive unit. Solid Construction. Easy to carry and setup in no time. Amazing Photo quality see my photos attached . I would definitely recommend and buy again! Awesome.!
29/04/2022
Very cool monocular
We took this camping with us. We wanted to see how they were at night especially for viewing stars. We are pleased with how they work. Day time photos with the phone attachment were incredible. Hopefully with a little practice, I will get better at nighttime photos- can't wait to take pictures of the moon.
17/05/2022
Monocular
Optics seem good in the monocular however the phone holder could be more stable.
27/06/2022
Well Made Monocular
I am impressed with the quality of the Starscope Monocular by VivReal. Zoomed images are very clear and it is easy to focus. It is nicely packaged with accessories; smartphone holder, remote control, carry bag, tripod and cloth. I have a couple of tripods I will be using with it since the accompanying tripod is small and limited in its use. The smartphone holder takes time to get comfortable with. I haven't had a chance yet to get really good focused pictures with my iPhone. I am hoping with time I will get better at it. I primarily use the monocular for looking at birds and other wildlife. I look forward to many hiking adventures and trips to the mountains using my new monocular.
12/05/2022
Nice Monocular for the Price
I bought this because it will attach to my phone for pictures and it's easy to use. Haven't had it long enough to know how the optics will hold up but it works as advertised and is easy to use. The tripod that comes with it is something of a joke because it's very small - if you want to use this with a tripod you need to invest in something far more serious than what the vendor is providing. Still, this is well worth the price and the size of the tripod is something of a minor issue. I'm happy with it and have no issues recommending it for your average user.
11/05/2022
Surprisingly good.
I was surprised by the quality. Quite sharp and contrasty images. I noticed no color distortion. A good choice for a powerful monocular.
11/05/2022
Mine quit focusing after just one week. Update to original Review.
Does not appear to be strongly built...it's light compared with others and slips easily despite the knurled cover which is quite firm rubber.
However before it stopped focusing ( only had it one week from today ) the image was very bright and clear.
Hopefully the manufacturers will either repair or replace it.
Would not recommend.
The Supplier contacted us a few days after posting the one star review..they were extremely helpful and took full responsibility for the problem....we ended up with a refund..which came just a few days after they contacted.
Would recommend them for first class customer service.
10/05/2022
Quality Scope
The scope appears well made and the optics are clear. It is a little tricky to mount on my iPhone 11 but that's due to the phone's protective case. Nevertheless, the scope delivers and allows me to capture some nice nature scenes that would have been too far away for the iPhone alone.
10/05/2022
My New Fun Gadget
GREAT monocular. The portability and its lightweight fits well in my backpack. In fact I take it with me as often as I do my camera. Plus the iPhone camera attachment that came with it works really well and I'm having a lot of fun with it. Clarity and focus is excellent. AND it's waterproof so I don't hesitate taking it with me when I kayak. I'm very pleased with my VIVReal monocular and feel good about recommending it to others looking for a monocular.
09/05/2022
A
Yes it would be excellent, you can also take pictures with your phone
A
Yes! I use it at both an indoor and outdoor range.
A
Yes, which is easy to use