78.75 Inch Aluminium Photography/Video Tripod Light Stand for Relfectors, Softboxes, Lights, Umbrellas, Backgrounds
Free shipping to eligible country
Brand:

K&F Concept

Buy K&F Concept 78.75 inch aluminium photography/video tripod light stand for relfectors, softboxes, lights, umbrellas, backgrounds online, worldwide free shipping and 30 days return guarantee.

KF34.009

Availability:

In Stock

44.99

https://www.kentfaith.com/KF34.009_78-75-inch-aluminium-photography-video-tripod-light-stand-for-relfectors-softboxes-lights-umbrellas-backgrounds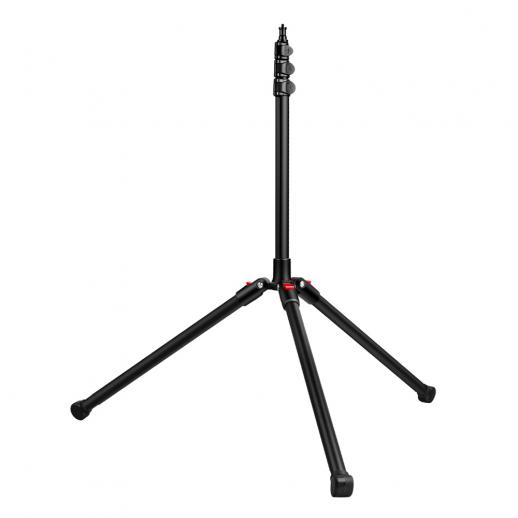 78.75 Inch Aluminium Photography/Video Tripod Light Stand for Relfectors, Softboxes, Lights, Umbrellas, Backgrounds
Features
• 【Exclusive tripod base】Tripod-style base can be easily folded for easy carrying and storage, Maximum height of 78.75'' and a folded length of 50cm makes it an all-round excellent stand to use around the studio.
• 【Sturdy and stable】The light stand is made of aluminum alloy, the diameter of the lamp stand is 26mm,making it strong for heavy duty work.
• 【Quick release flip-locks】The design of the buckle is convenient for the telescopic pole to be more flexible and smoother than the traditional lamp holder. It can greatly enhance the operating experience.
• 【Flexible & Useful】Folded height:2.26FT; Maximum heigh:6.5FT; Min heigh: 1.6FT; Max load capacity: 8.8 lbs; Net Weight: 1.95lbs. Lightweight design,easily transported from one location to another, adjustable for many lighting situations.
• 【Compatibility】1/4 inch screw tip on the stem, multiple different photography equipment can be mounted on this tripod stand,such as reflector, softbox, different lights, umbrella, background.
Frequently Bought Together
Photography/Video Tripod Light Stand
For Relfectors, Softboxes, Lights, Umbrellas, Backgrounds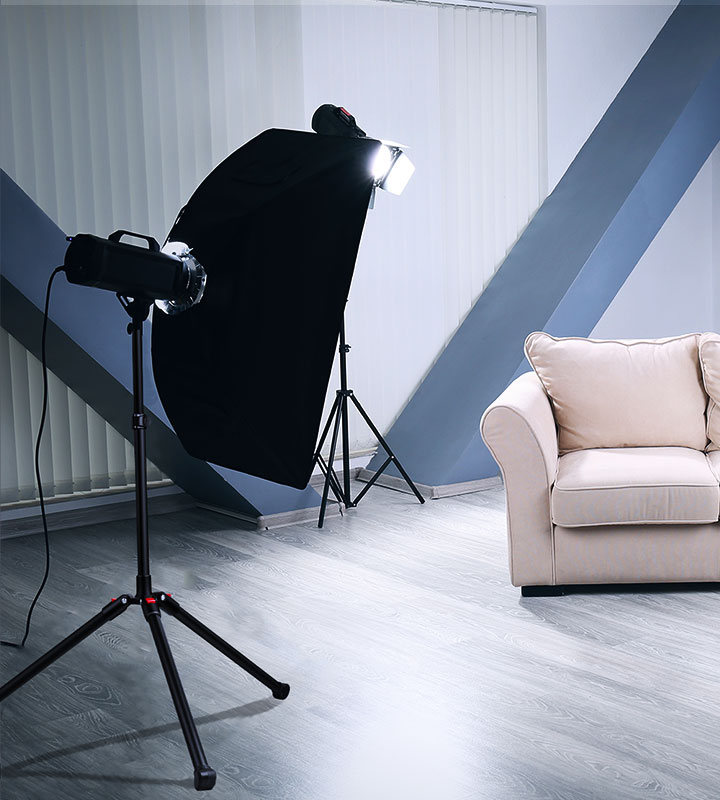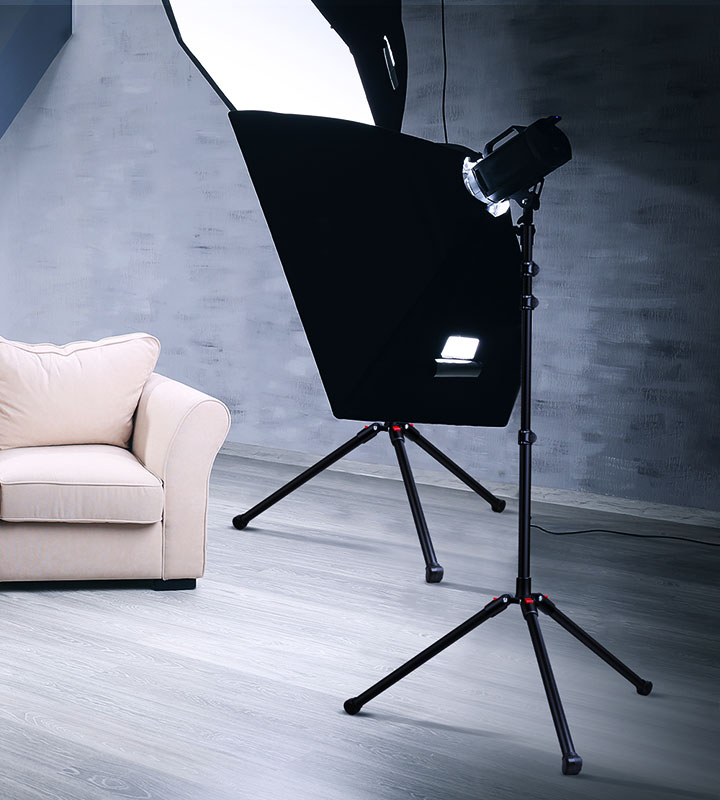 Adjustable Buckle
Can be adjusted to a suitable angle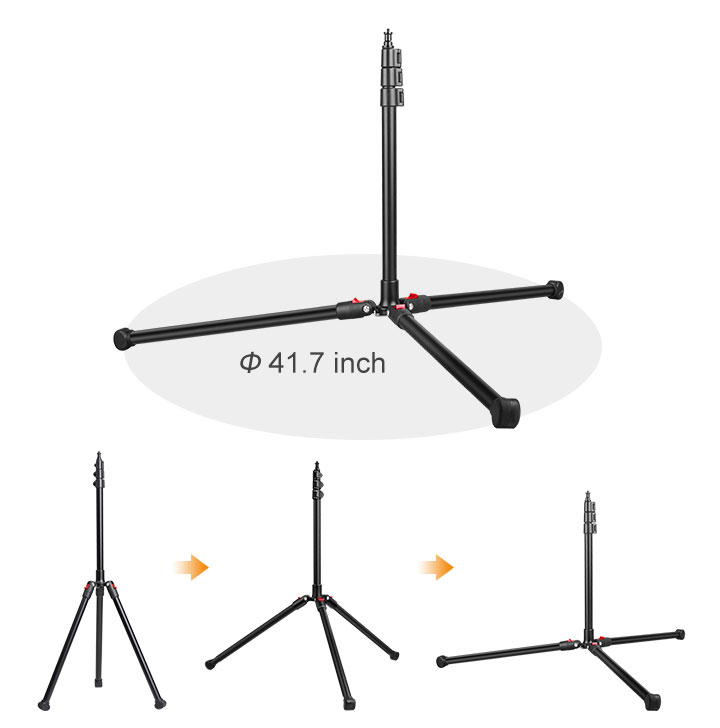 78.75 inch tripod light stand
Can effectively prevent corrosion, scratches, paint drop, etc.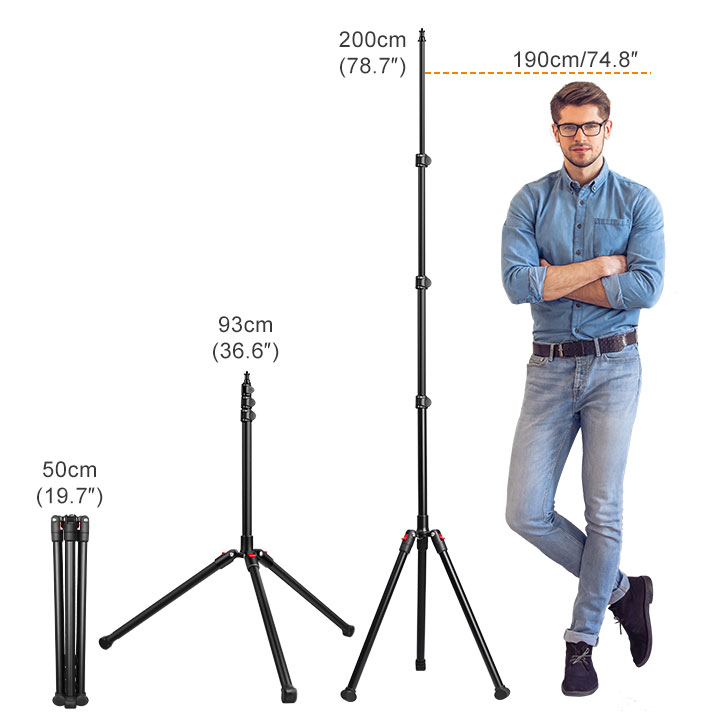 8.8lbs (4kg) Load capacity
All aluminum magnesium alloy with forged technology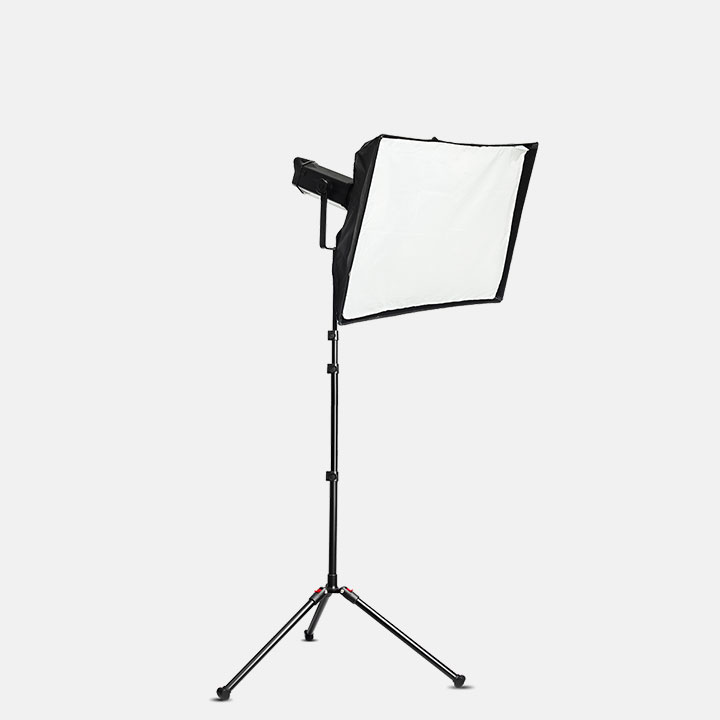 1/4″ screws
Widely applied to most photography studio devices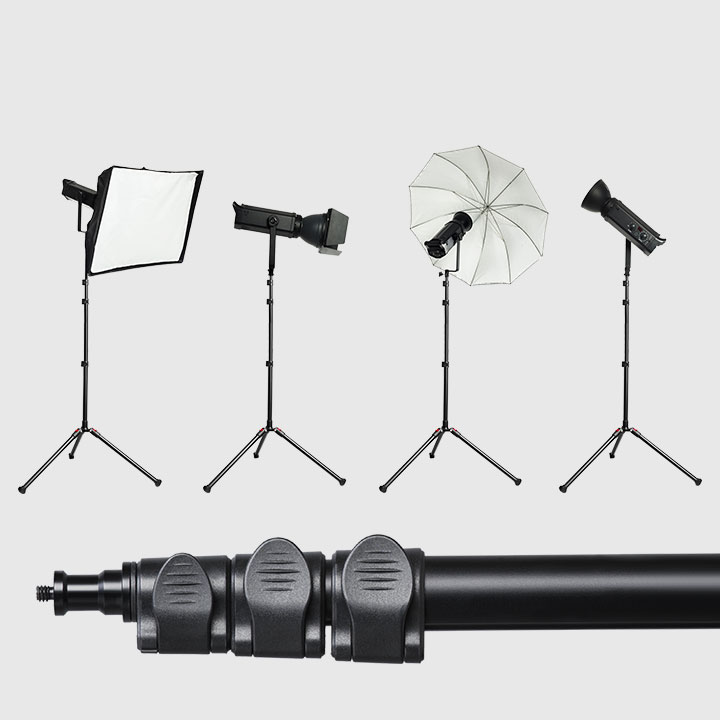 Multi-purpose
Install various photographic equipment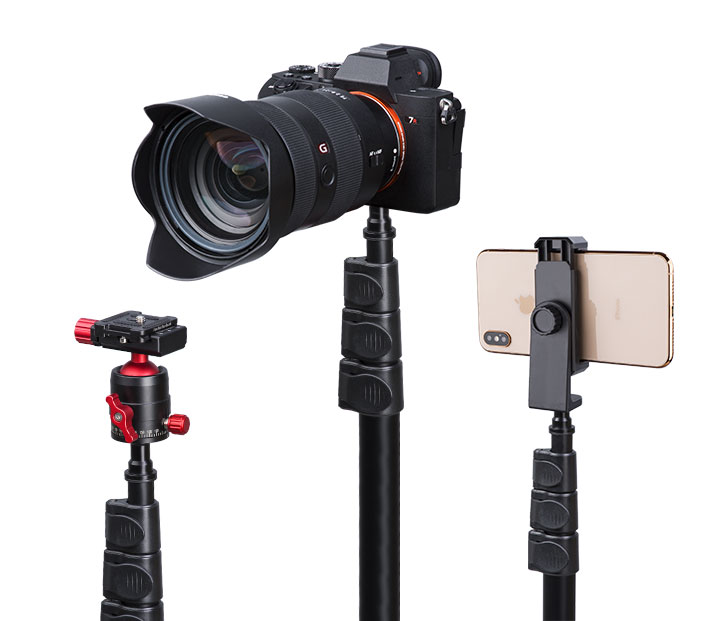 Beauty light application
Can video chat with mobile phone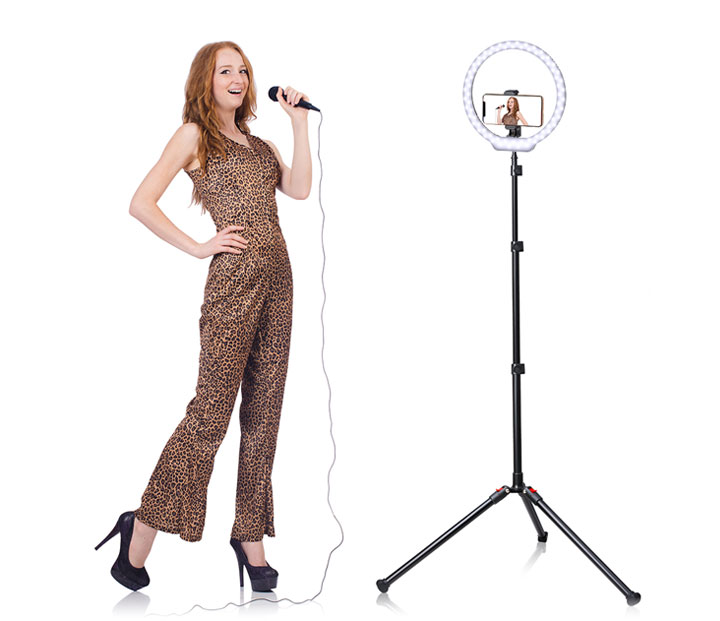 Easy to carry
All aluminum magnesium alloy with forged technology can be 180°reflexed, better portability, weight 1.96lbs/ 0.89kg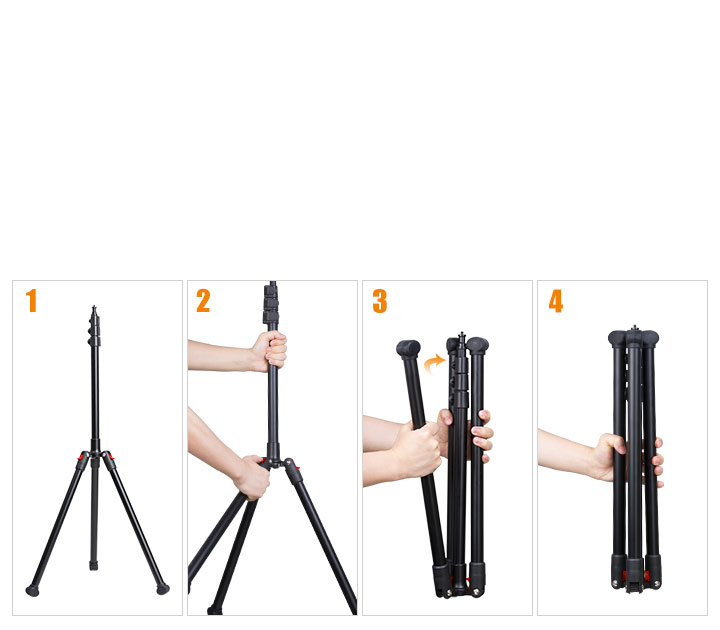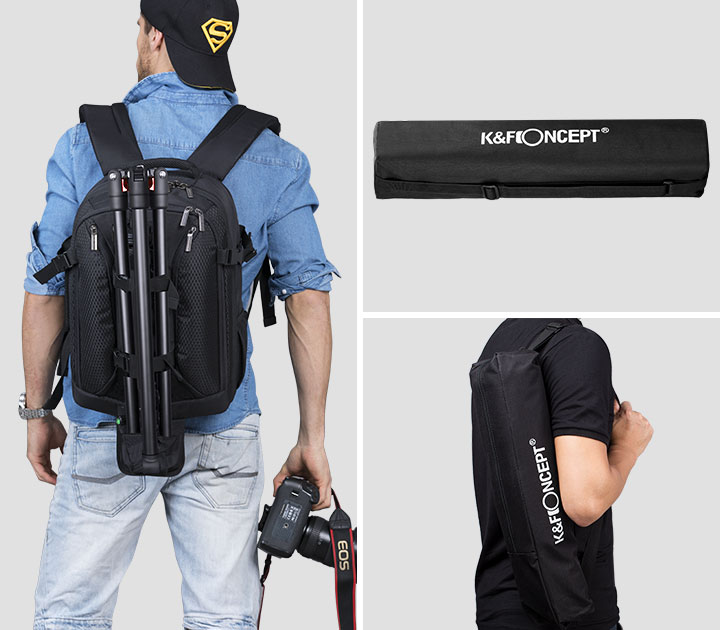 Exactly as described.
Excellent. I was a little concerned after reading some of the negative comments.What arrived is more than adequate for its intended use.Small, lightweight, indoor lightstand.Holds a basic off camera flash/speedlight without any issues.
Light Portable Durable
This stand is one that I randomly found a product video of on youtube. It looked nice and sturdy and the reviewer raved about it so I said "why not". Man this stand is great. I love its ease of setup and the fact that is light and portable while also super sturdy.10/10 would recomend.
Sturdy + Portable + Easy To Use + Versatile
I am a sales professional working from home and recently learned that natural light is the WORST for video conferencing. Since I want to look the best when I am doing a video sales call, I needed a a tripod that could securely hold a ring light at the right height. It had to be perfect and this product achieved that for me. When I work from my second home this tripod travels so easily and I still look great.
Well made stand that holds my lights sturdily
I have enjoyed using this stand with some of my light sets that did not come with stands already and it has performed well. It is easy to setup and extend to the height that I need. the base unfold out quickly to help hold things in position well. the materials are very durable and the design over all is well made. When not in use, folds down quickly and stores in it's bag neatly, waiting for the next time it is needed.
Best quality tripod
So i bought this tripod since i broke my last two. Once i received this bad boy in my hands i could tell that the material is magnificent. It was well packed not any issues and i set it up easily and was ready to start taking pictures. For the price i payed for this tripod it is totally worth it for any person who is getting into photography.
K&F Concept Tripod & Light Stand - Landscape Photography Gear
These images belong to K&F Concept end users.