Camera Lens Mount Adapter for Nikon AI, AI S, F Series Mount Lens to Fuji GFX Series Camera Body
To
United States
Expedited Free Shipping
3-5
business days
Shop Best Lens Adapter/Lens Converter Ring Made by K&F Concept. Find Top-Rated Canon EF, RF, EOS-M, Fujifilm X-mount, Fujifilm G-mount, Leica L-mount, Nikon F, Nikon Z mount, etc. Enable the use of camera and lens combinations from otherwise incompati

KF06.351

SKU:

KF06.351

45.99

https://www.kentfaith.com/KF06.351_nikon-lenses-to-fuji-gfx-camera-mount-nik-gfx-adapter
Description
* High-quality aluminum alloy finish manufacturing, the joint ring, and the camera card mouth tightly smooth.
* The lens interface is made of fine copper material with higher precision, less wear, and durability.
* Red dot logo, precise alignment, easy to install and disassemble; The inside of the ring is sprayed to reduce the internal reflection.
* Full manual control, manual focusing, aperture priority, infinite focus.
* Please note Infinity focus position: the position of the infinity mark 【∞】of the telephoto lens or super-telephoto lens is shifted slightly to the positive side to enable focus adjustment even when focus shift is caused due to temperature changes. The shift range is denoted by an L-shaped line, Be sure to check the focus through the viewfinder even when you shoot at infinity.
Shipping
To
United States
Expedited Free Shipping
3-5
business days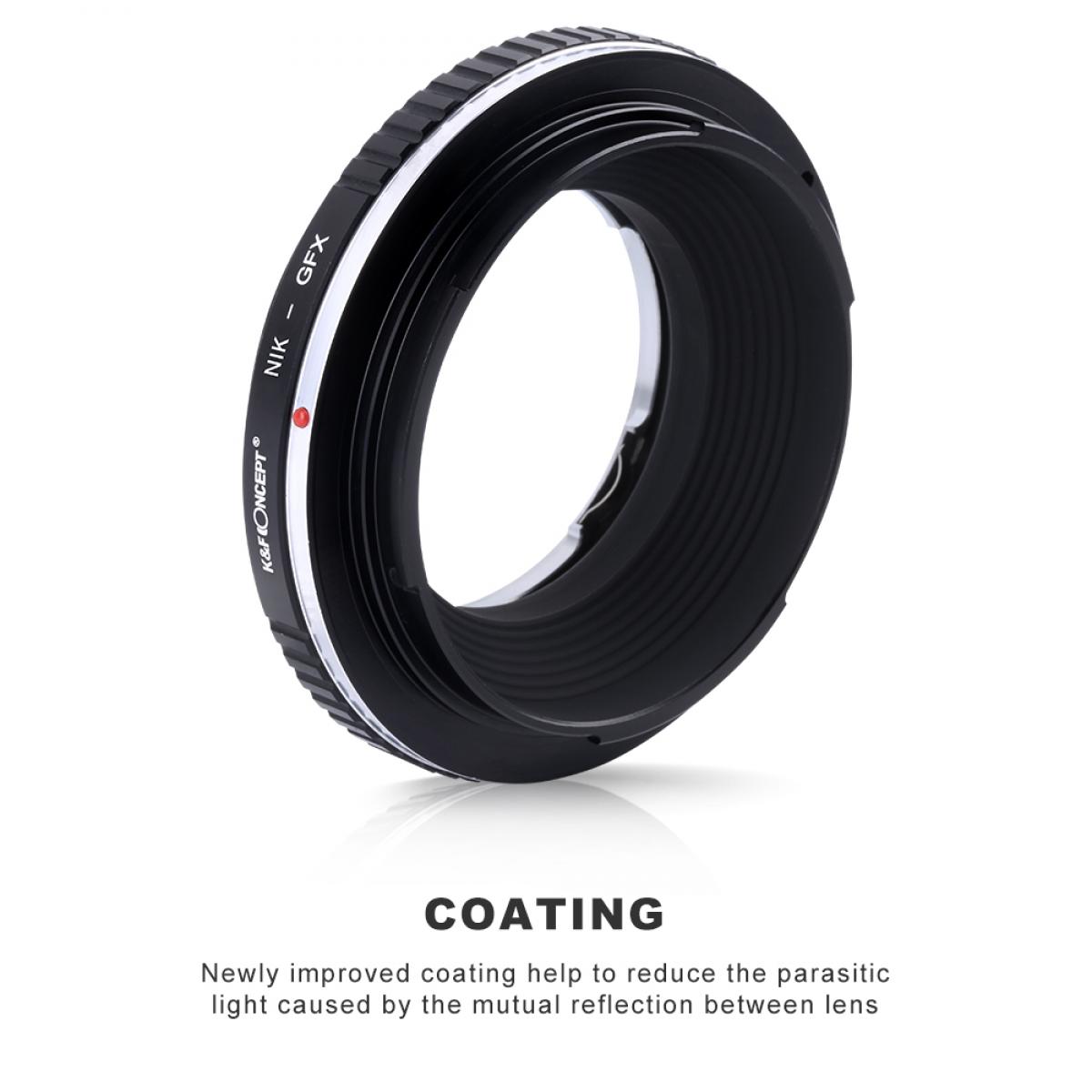 Why Choose K&F Concept?

• professional photography accessories brand.

• Premium Picked up Product. Shop with Guarantee.

• Dedicated to provide products in high quality & good price.

• Made of metal sealing ring, much tighter. Laser fonts, much durable
There are no reviews for this product.
There are no faqs for this product.
Adapter
Camera
GFX
Lens
NIKON
Ring Material