K&F M16121 Olympus OM Lenses to M43 MFT Lens Mount Adapter
Free shipping to eligible country
Brand:

K&F Concept

K&F M16121 Olympus OM Lenses to M43 MFT Lens Mount Adapter Allow Olympus OM Zuiko mount lenses used on Micro 4 3 MFT mount camera body.

KF06.145

SKU:

KF06.145

19.99

https://www.kentfaith.com/KF06.145_olympus-om-to-micro-four-thirds-m4-3-mount-adapter
Description
• Allow Olympus OM Zuiko mount lenses used on Micro 4 3 MFT mount camera body.
• Compatible with Micro Four Thirds (M4/3) camera includes: Panasonic Lumix G1, GH1, GF1, G10, G2, GH2, GF2, G3, GF3, GX1, GF5, G5, GH3, GF6, G6, GX7, GX80/GX85/GX7 Mark II, GM1, GH4, GM5, GF7, G7, GX8, G85/G80, DC-GH5, DC-G9; Olympus PEN E-P1, E-P2, E-PL1, E-PL1s, E-PL2, E-P3, E-PL3, E-PM1, E-PL5, E-PM2, E-P5, E-PL6, E-PL7, PEN-F, E-PL8; Olympus OM-D E-M5, E-M1, E-M10, E-M5 II, E-M10 Mark II, E-M1 Mark II, JVC GY-LS300 S35 mm Camcorder, DJI Zenmuse X5, Kodak Pixpro S-1, Blackmagic Pocket Cinema Camera etc.
• Made of brass and aluminum. Stable, precise and durable construction. Manually operated.Infinity focus allowed.
• For heavy medium format lenses, we suggest to use with a telephoto bracket and a tripod to balance its weight when shoot.
• 30 Days No Reason Return, 12 months quality guarantee, 100% satisfaction assurance.
Frequently Bought Together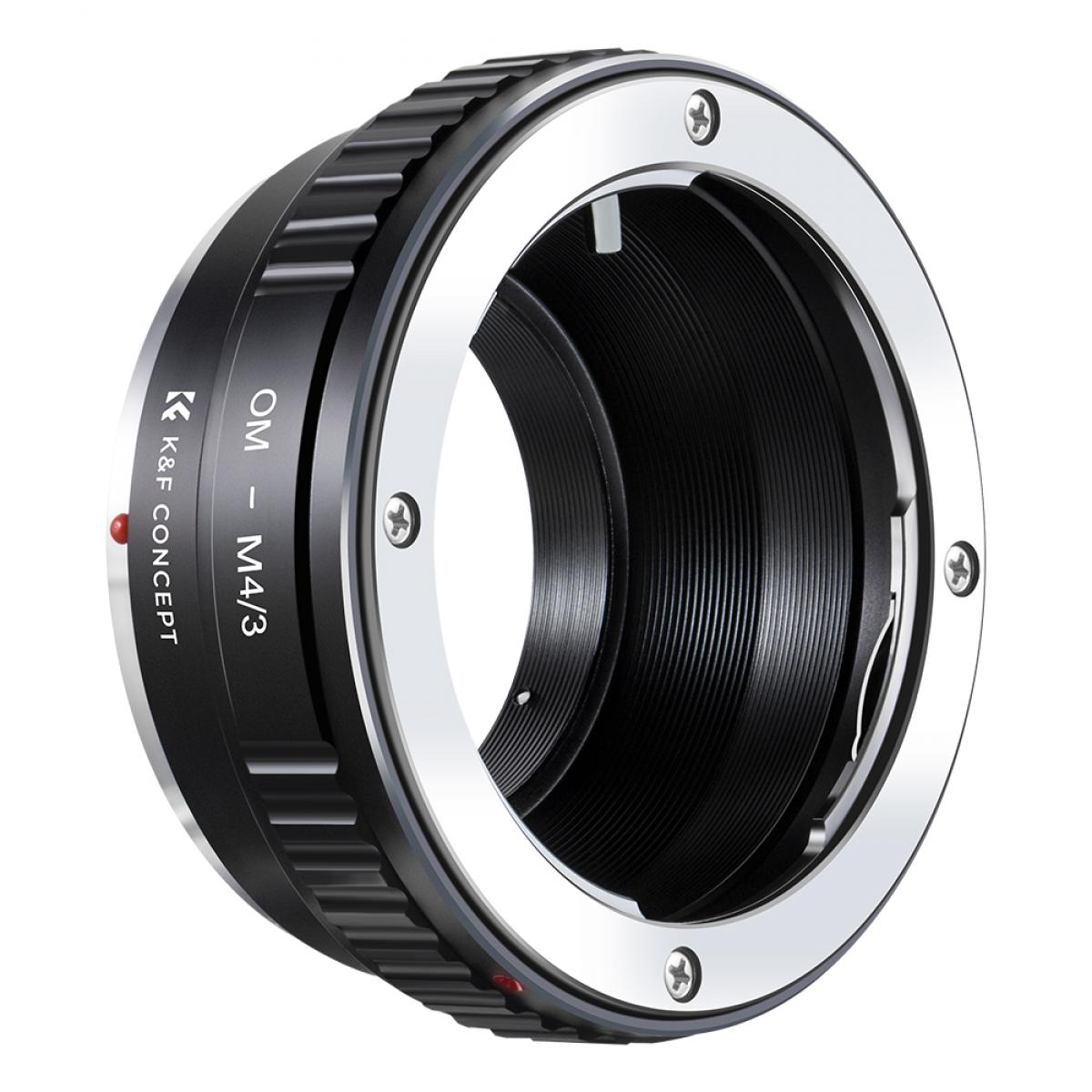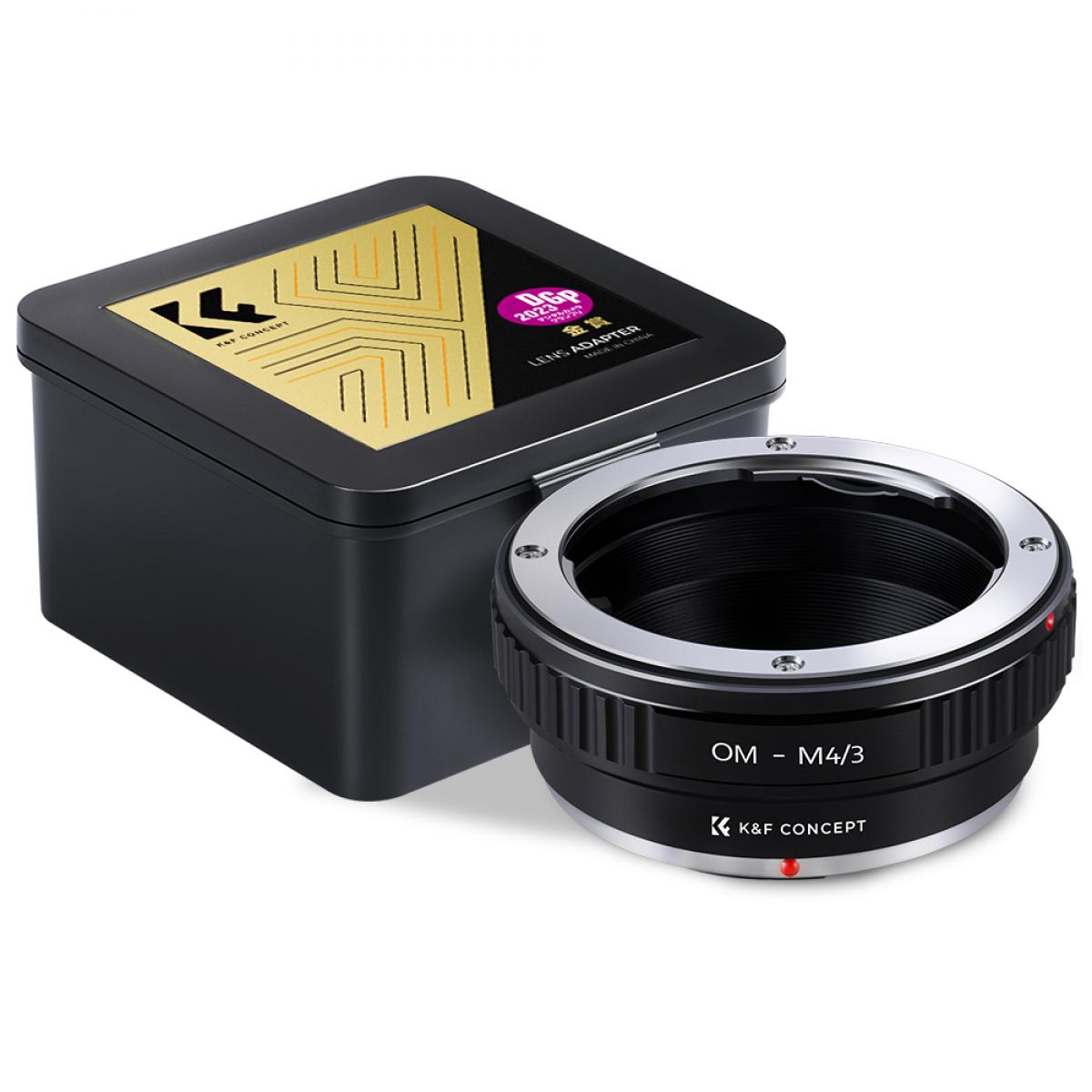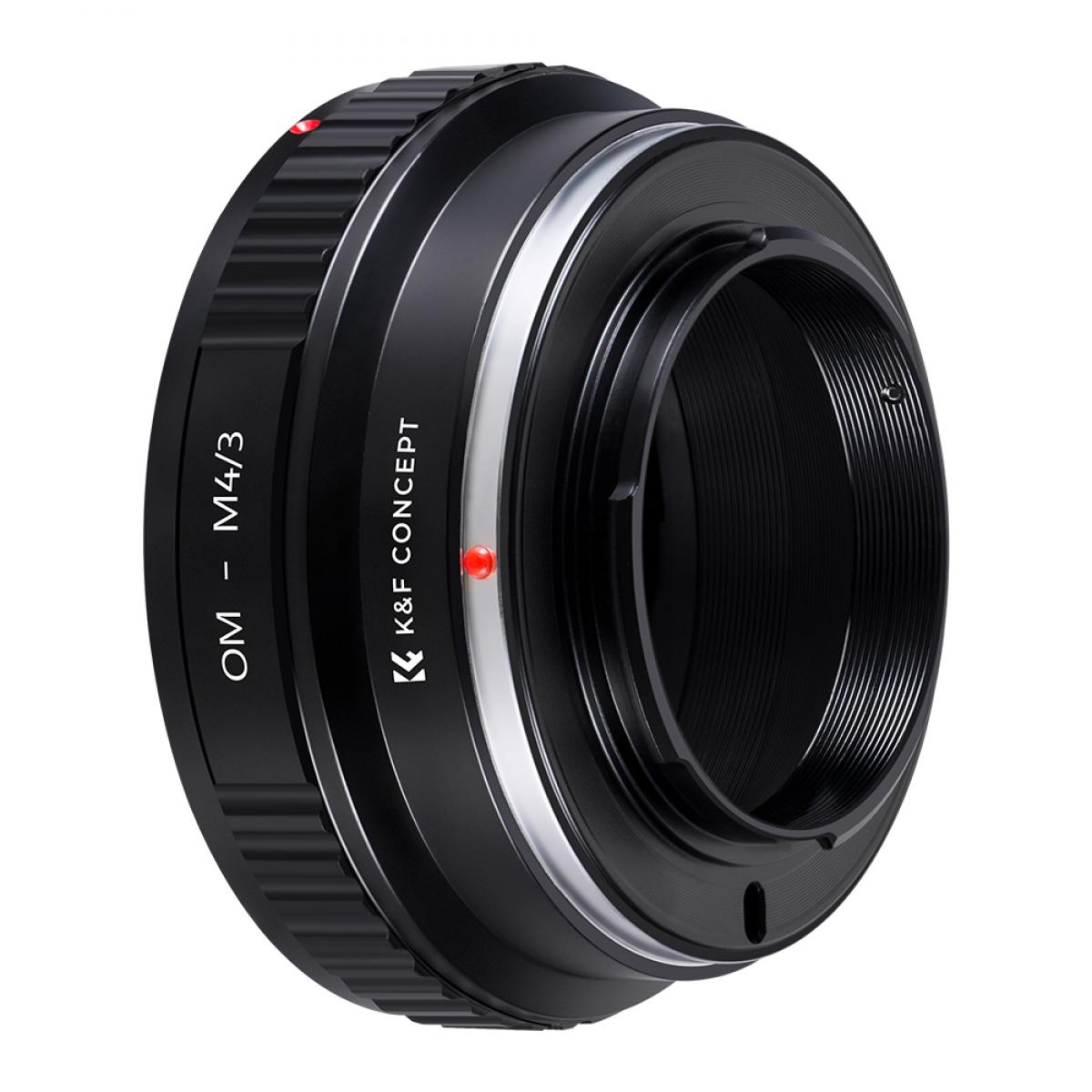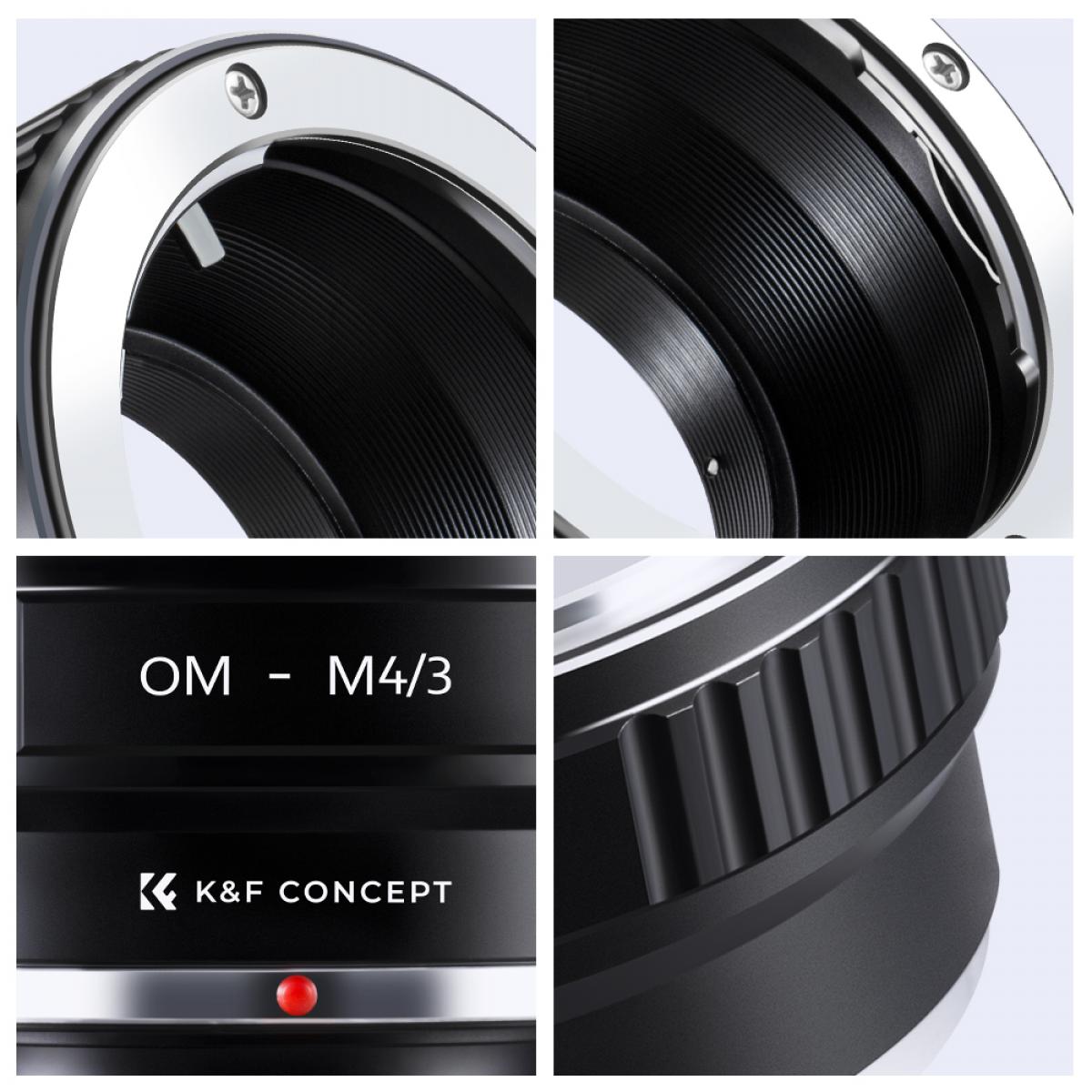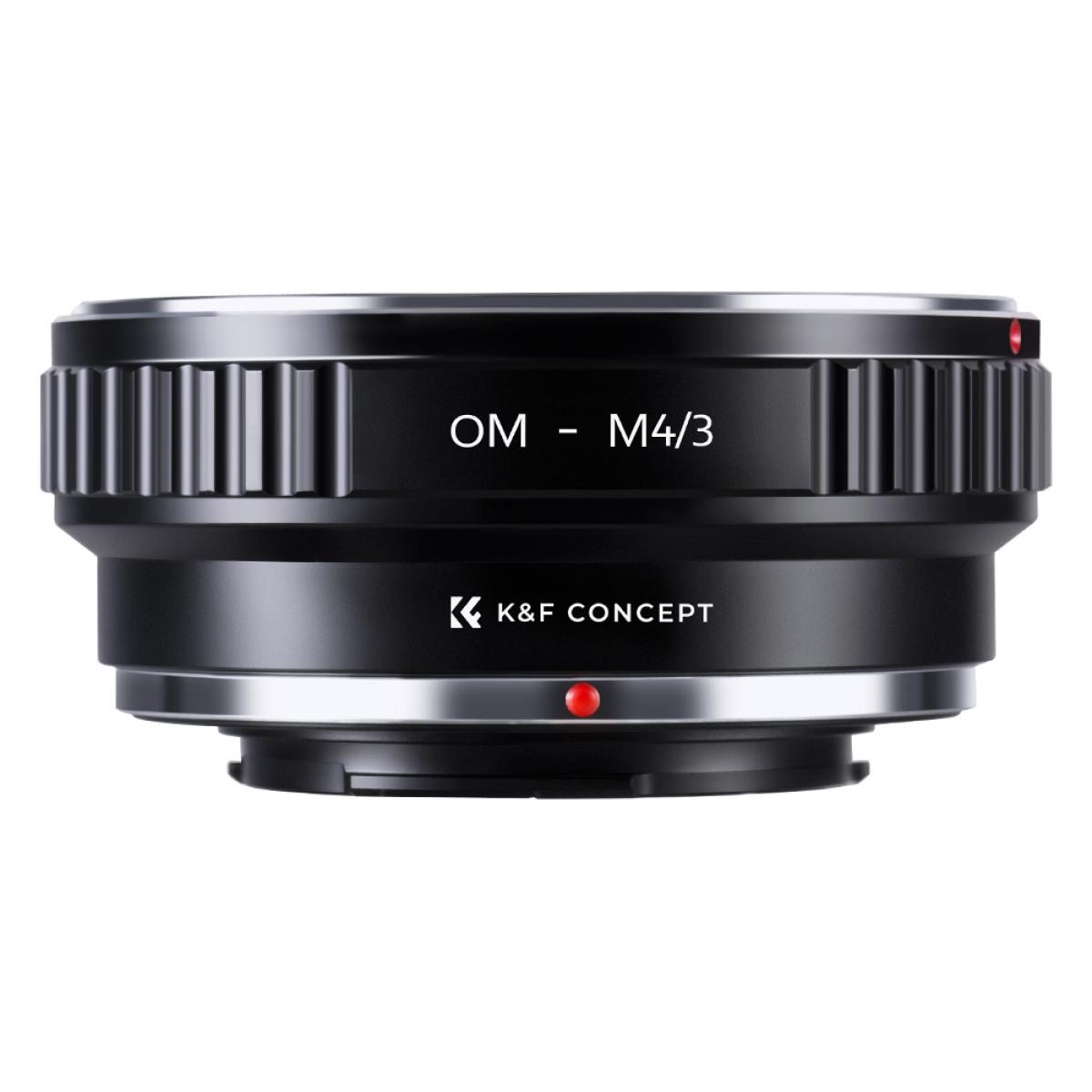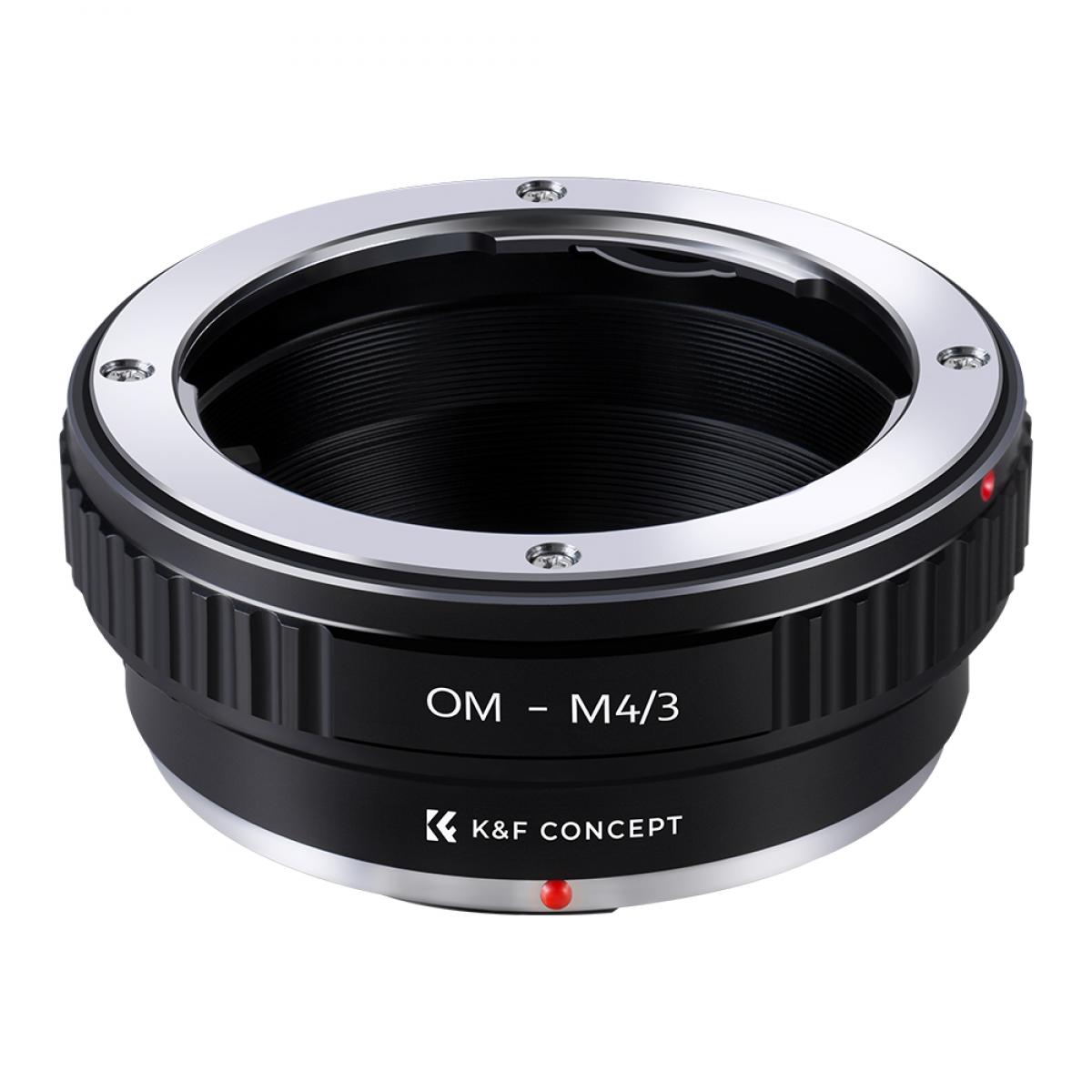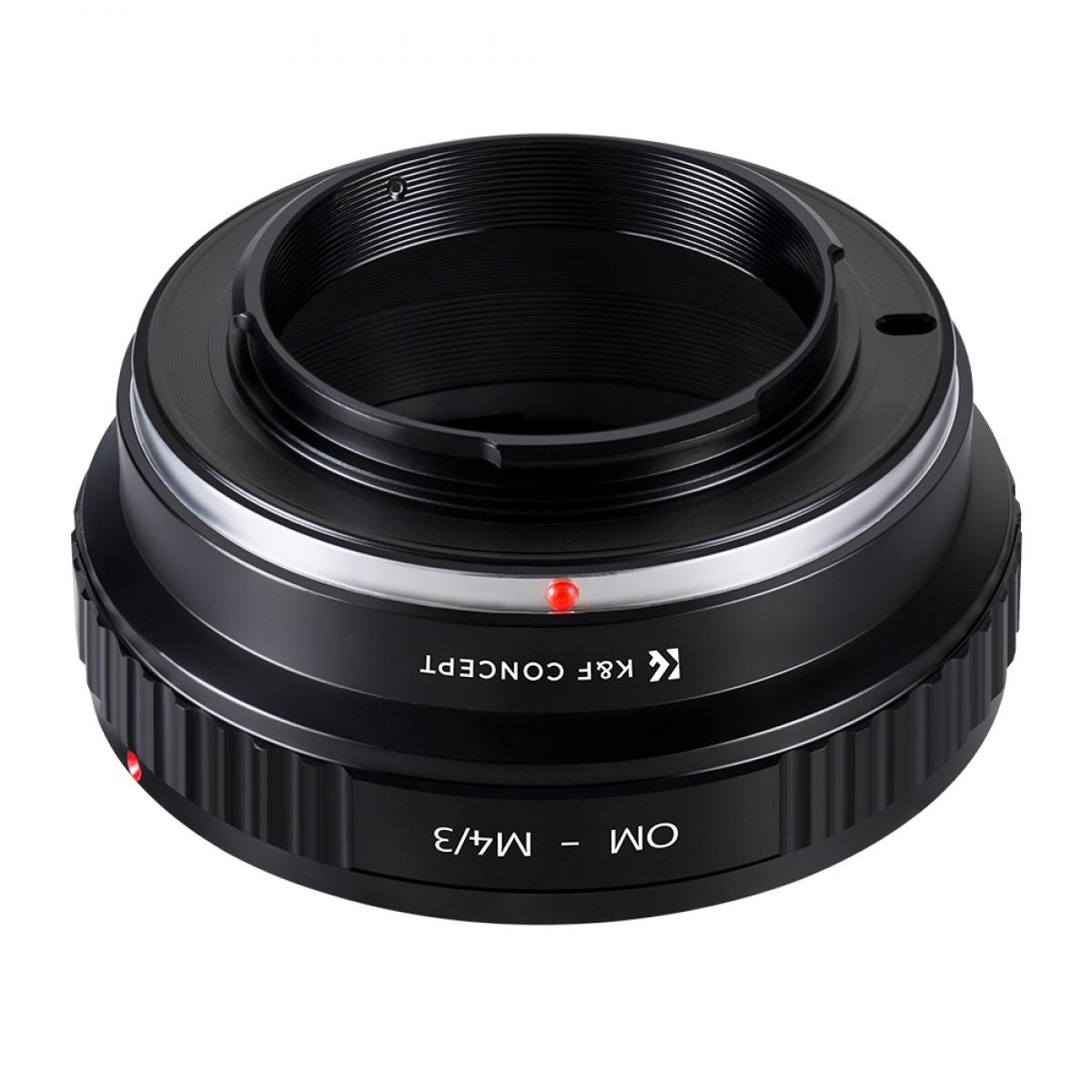 Rating

57 reviews.

62 reviews.

4 reviews.

312 reviews.

0 reviews.

0 reviews.
Price

$29.99

$19.99

$25.99

$22.99

$36.60

$21.99

$29.99

$26.99

$89.99

$33.99

$49.99

$28.99

Model
KF06.145
KF06.088
KF06.441
KF06.109
KF06.336
KF06.375

Camera

M4/3
EOS
FX
NEX
NIK Z

Lens

OM
NIKON
NIKON
EXA
M42

Ring Material
Very high quality and great value for money.
This adapter allows me to use my old 28mm, 50mm, 135mm vintage Olympus Zuiko OM lenses with my new OMD EM10 camera. It does the job really well. Very high quality and great value. When using older manual focus lenses like this, the autofocus in the camera cannot work and the aperture of the lens is not controlled by the camera either. However, results are very good with manual aperture setting and manual focussing. The focal length is effectively doubled, so rather than wide angle, standard and short telephoto lenses, my three OM lenses become a standard, short telephoto and longer telephoto lens. This is a great way to use older lenses, which are/were extremely high quality and complement the camera's supplied short zoom (14-42) lens very well.
23/08/2020
Five Stars
Works as expected
24/07/2018
Objetivo Olympusanalogioca para lumix G80
Cuando lo probé, pensaba que debería devolverlo, porque a pesar de encajar perfectamente el objetivo con el cuerpo de la cámara; al intentar fotografiar, me salia un mensaje de ERROR que decía que la cámara no reconocía el objetivo.Pero lo que hay que hacer es ir a la opción de menu personalizado (una C con una llave inglesa) existe una opción que es grabación con lente. Admite solo dos opciones ON/ OFF, sino recuerdo mal hay que poner off, y te funcionara perfectamente
18/05/2018
These adapters are amazing the the price
These adapters are amazing the the price, with my OM lenses it feels like part of the orig lens, at least as much as an adapter can do, I love them.
28/03/2018
Günstig und gut!
Ich habe diesen Adapter gekauft um meine alten analogen Objektive an einer Lumix G6 zu verwenden um eine Art "retro" Look bei Videos zu erreichen.Und was soll ich sagen?Der Adapter macht seinen Job gut - die Objektive sitzen fest und man muss keine Angst haben, dass irgendetwas abfällt.Auch mit Teleobjektiv muss man hier keine Angst haben, dass sich das Objektiv vom Adapter oder gar der Adapter von der Kamera löst.Von mir also eine klare Kaufempfehlung.
20/02/2018
These images belong to K&F Concept end users.
There are no faqs for this product.
Adapter
Camera
M4/3
Lens
OM
Ring Material