67mm ND8 (3 Stop) ND Lens Filter, HD Fixed Neutral Density Filter with 18 Layer Double Side Coated, Ultra Slim Frame Import Optical Glass Nano-X Series for Camera Lens
Free shipping to eligible country
Brand:

K&F Concept

K&F Concept XN21 Nano-X 67MM ND8 Lens Filter

KF01.1512

SKU:

KF01.1512

21.99

https://www.kentfaith.com/KF01.1512_kf-concept-xn21-nano-x-67mm-nd8-lens-filter
Buy 2 get 5% off, Buy 3 get 10% off, buy 4 get 15% off
Description
* 1 The main purpose of using the ND lens is to prevent overexposure. If the light is too bright, it is difficult to choose a slower shutter speed to shoot. At this time, use the ND lens to reduce the light entering the lens and you can use a slower shutter to shoot. For example, if you need to shoot outdoors in strong sunlight, or you need to use a longer exposure time under normal light conditions, and shoot waterfalls with a slow shutter speed to show special effects such as blurred water flow, you need an ND lens to ensure that it is not biased. Color, no color cast........
* 2 KF's ND filter effectively blocks more light, interferes with the viewfinder, guarantees the quality of picture shooting, and can play a certain dust-proof and waterproof function, which is very suitable for shooting landscapes.
* 3. The material of the filter is top-grade optical glass, which adopts double-sided multi-layer enhanced coating, which can effectively reduce the reflection on the surface of the filter. It greatly reduces the glare caused by the reflection of the external line of the long-exposure lens and ensures the first-class image quality.
* 4. Grinding and polishing technology is used on both sides to balance the light penetrating trajectory and ensure that the sharpness of the image is not damaged.
* 5. As the lens added to the front end of the lens, it is more important to pay attention to the protective performance than the lens. The most important protective performance of the filter is to have double-sided waterproof performance. The surface is subjected to special waterproof treatment. If you accidentally splash water On the filter, the water droplets will still remain solidified and will not disperse, which is easier to carry and clean.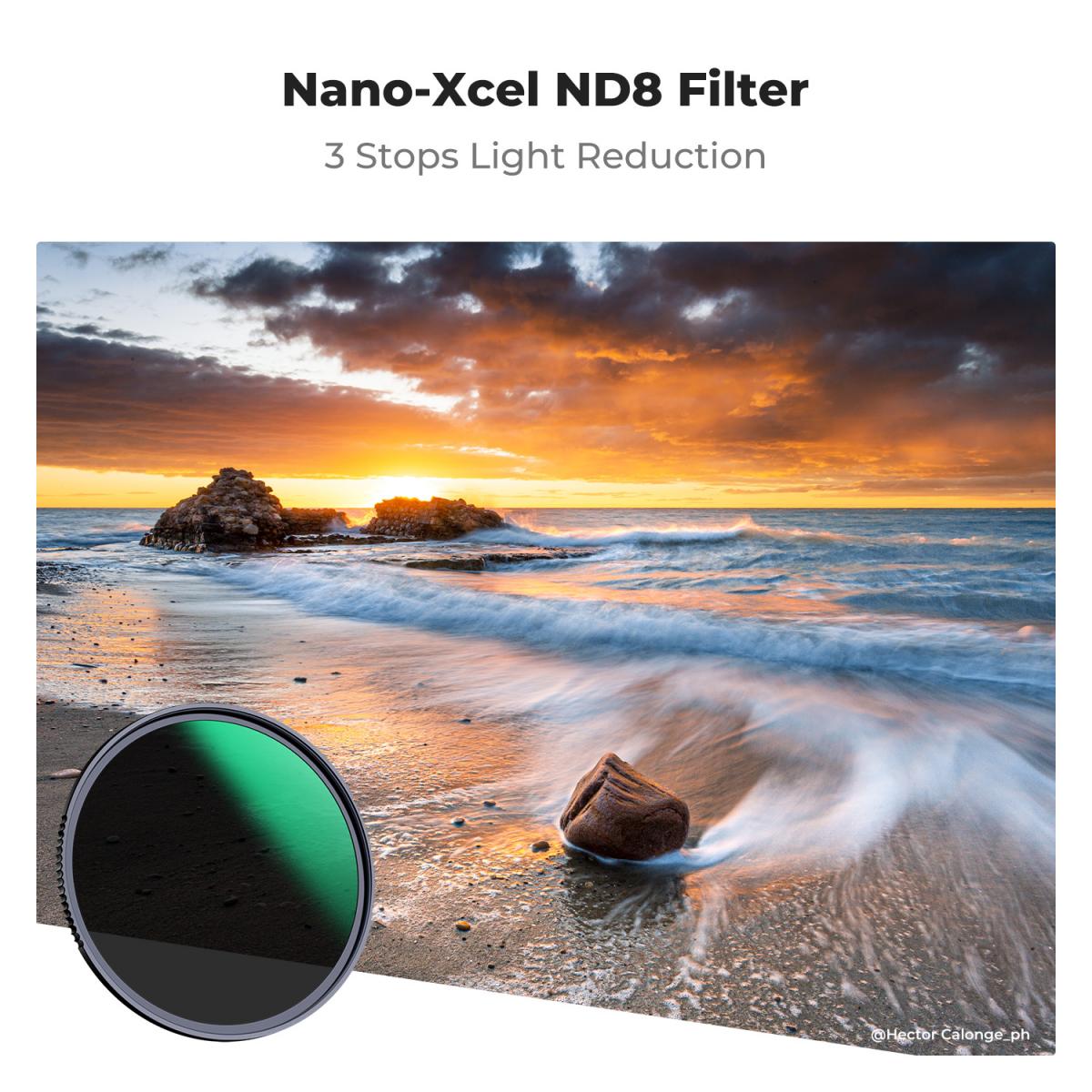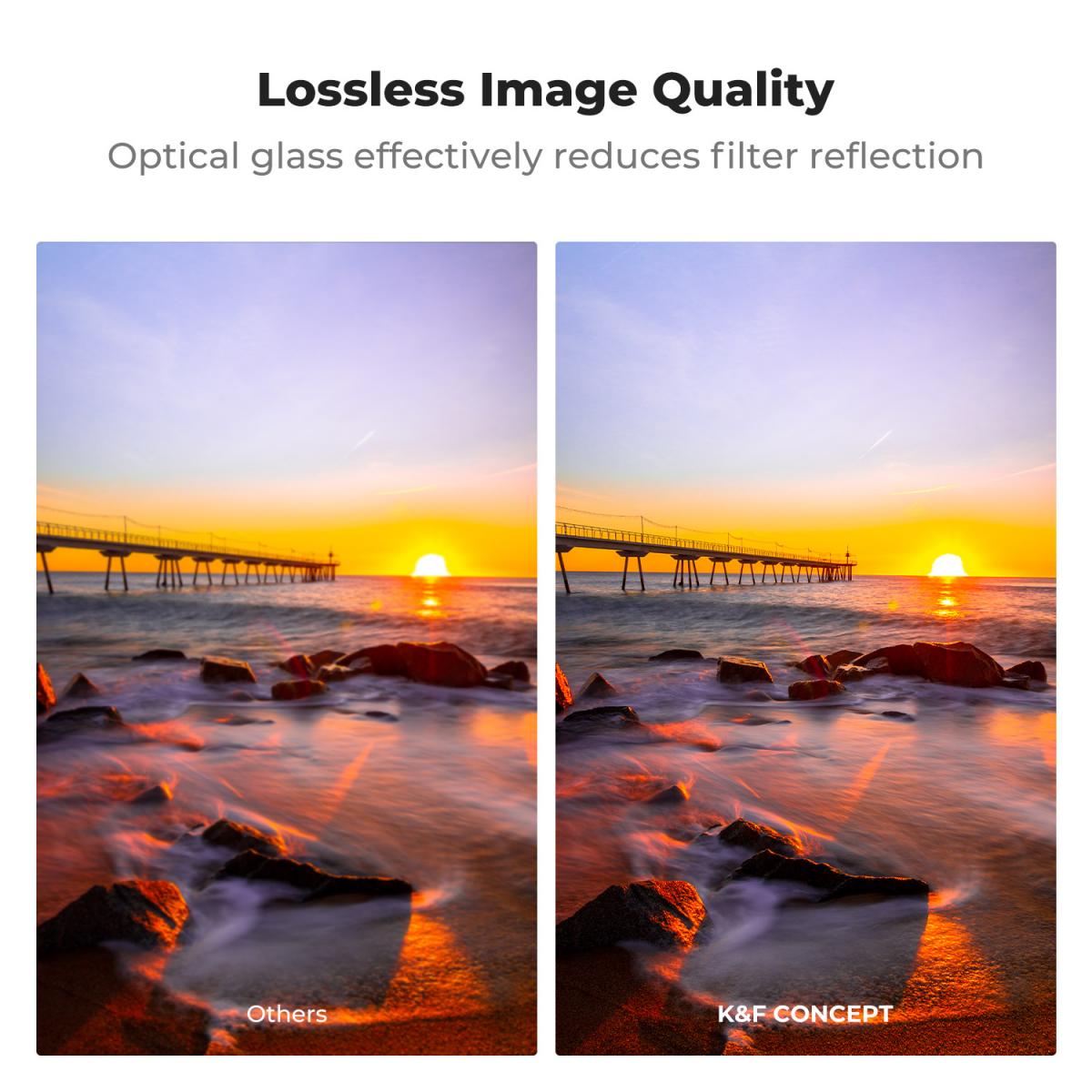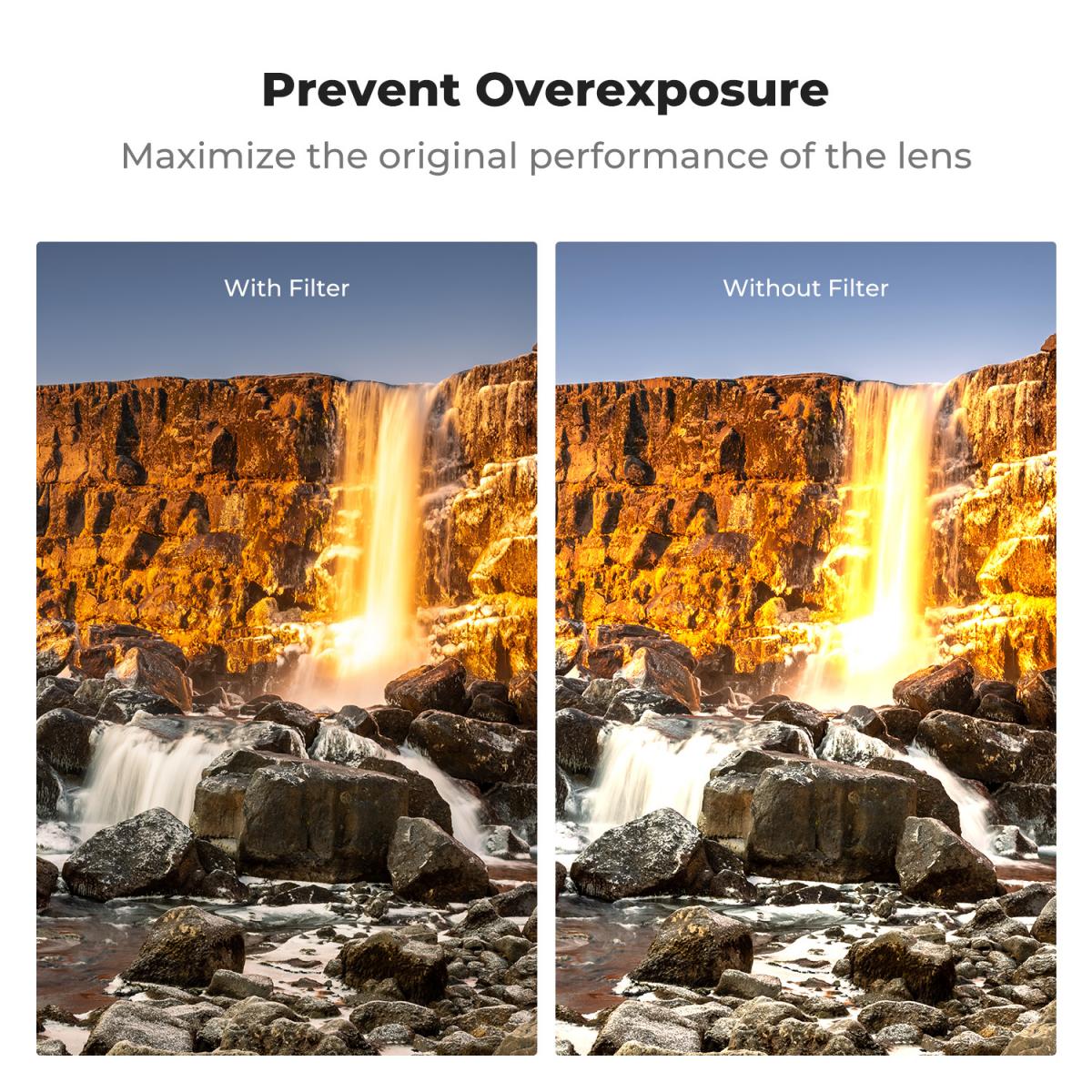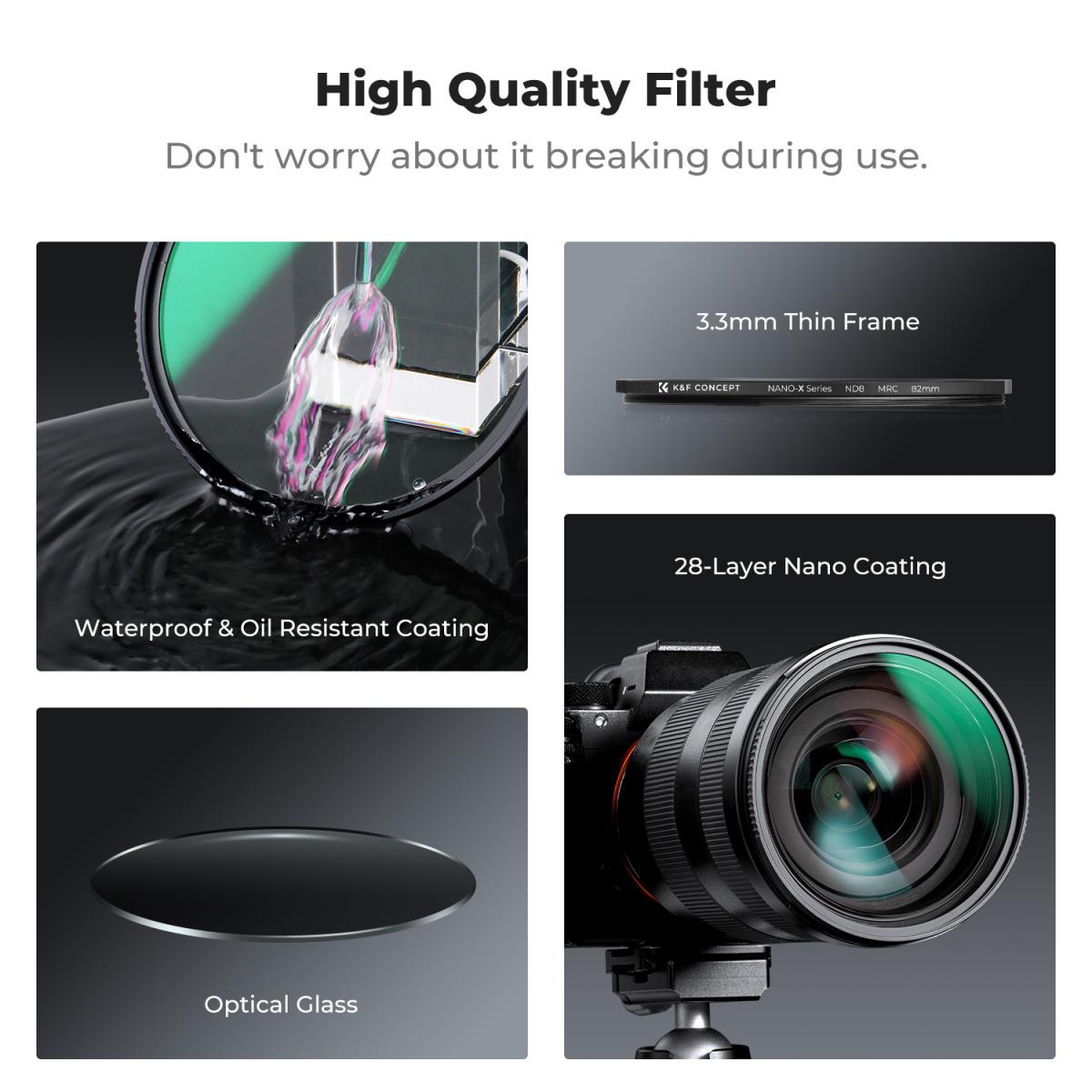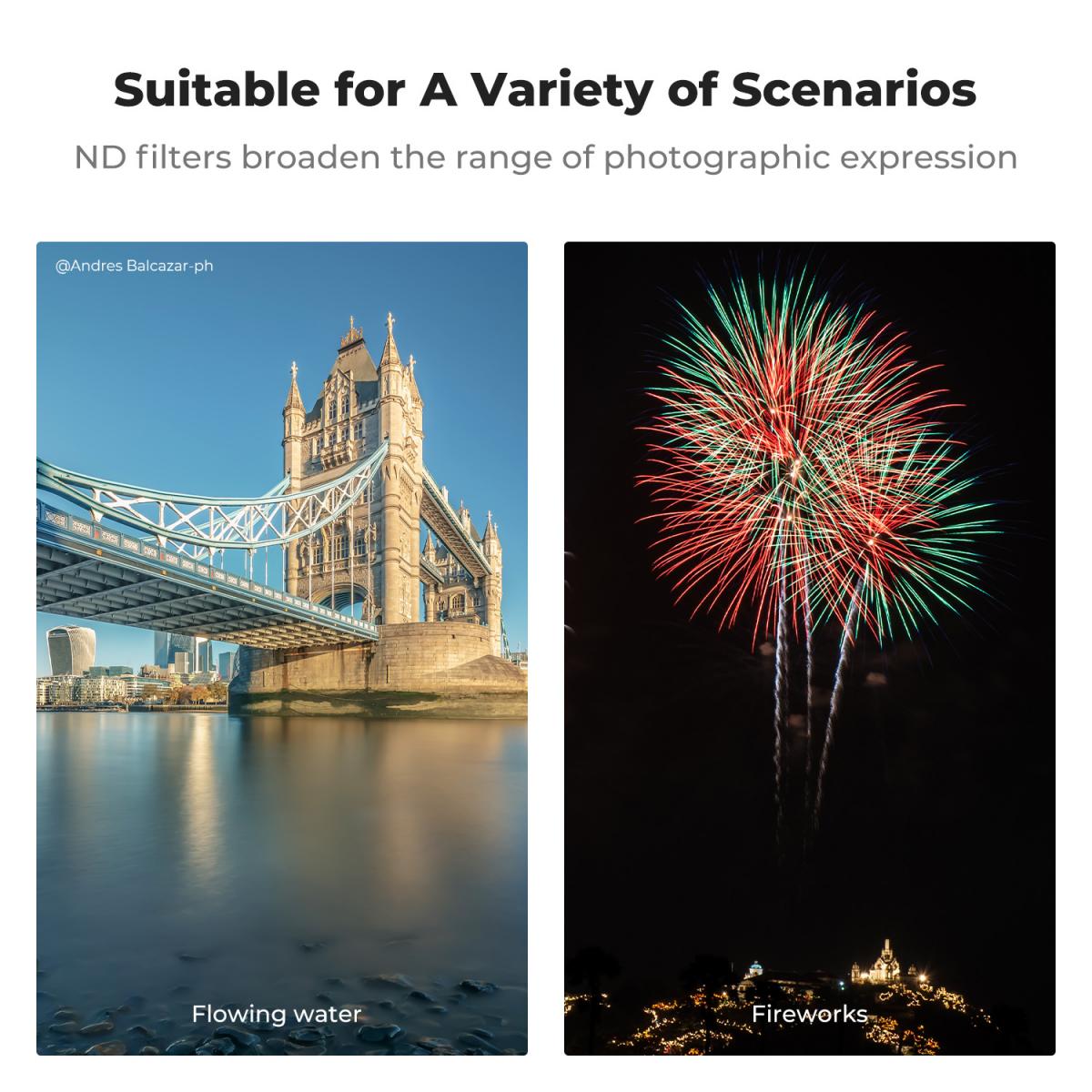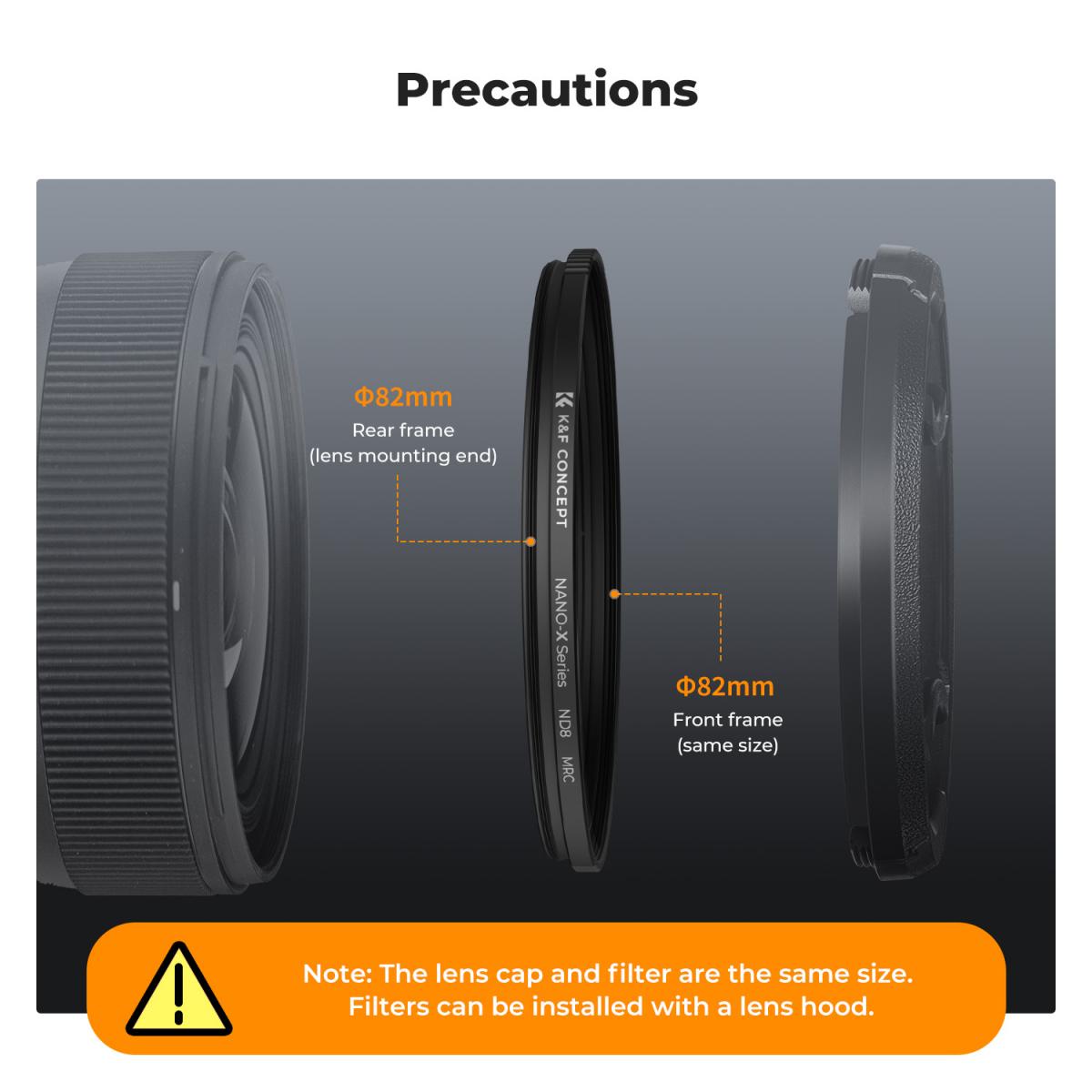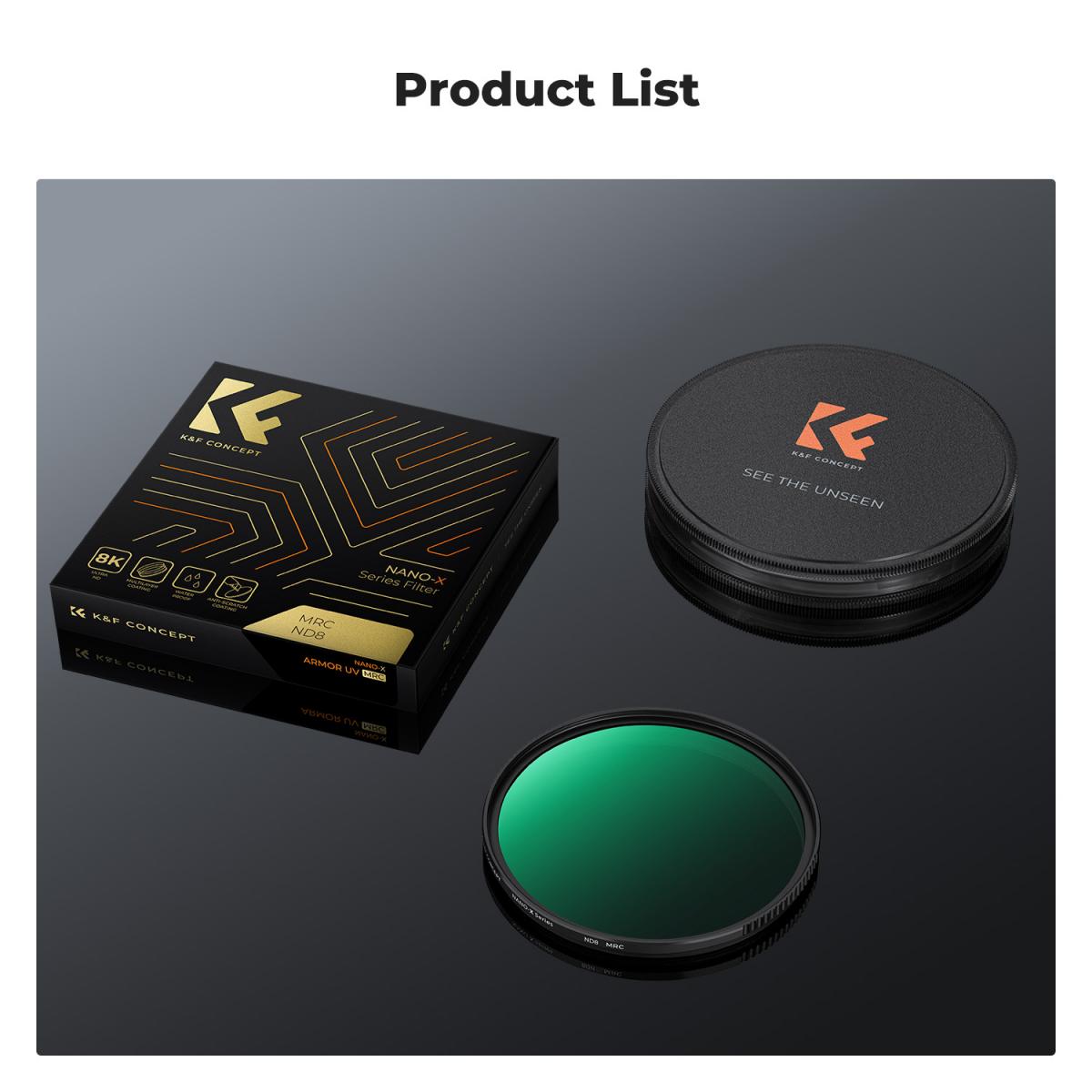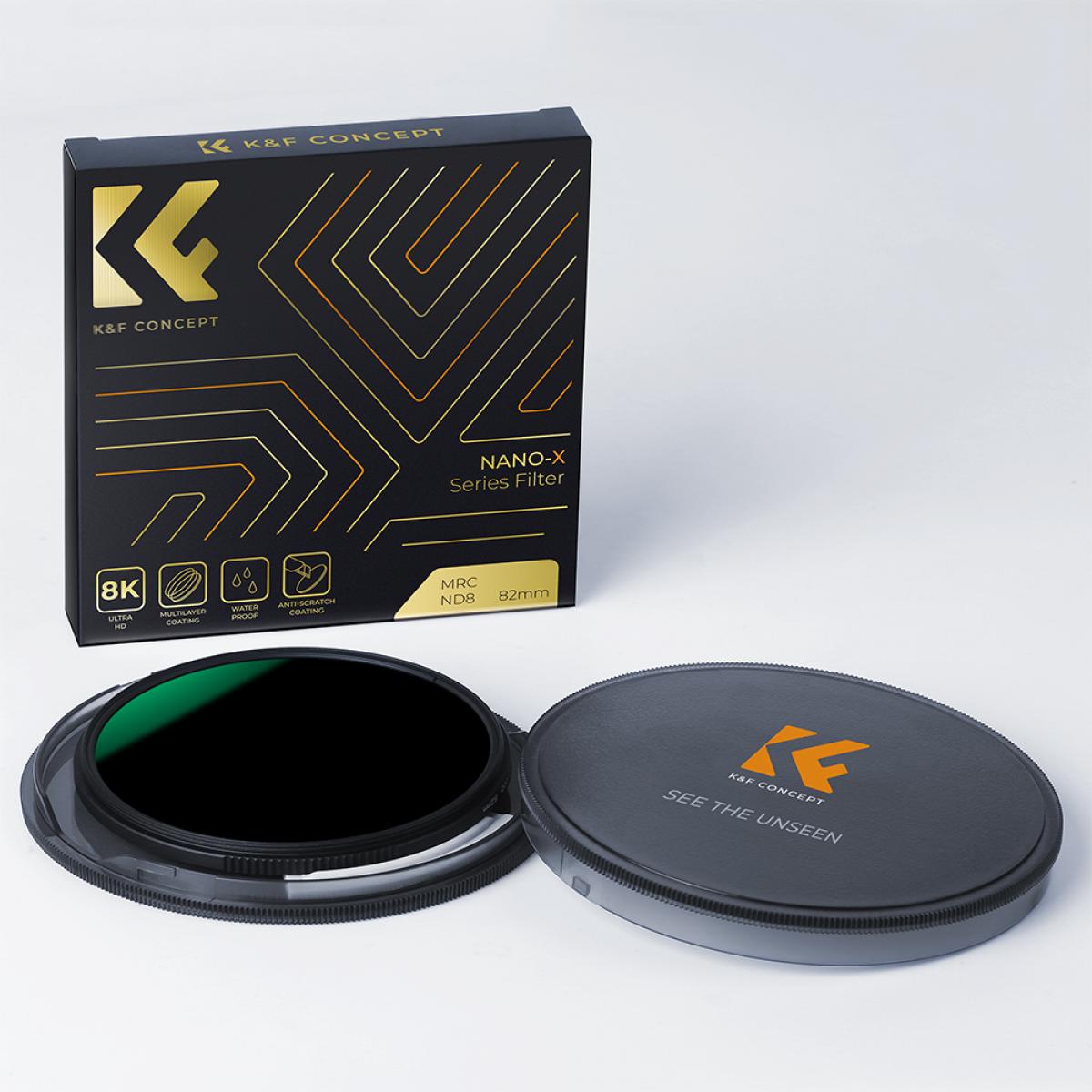 Rating

30 reviews.

2 reviews.

20 reviews.
Price
$21.99
$38.99

$159.99

$64.99

Model
KF01.1512
KF01.1336
SKU.1723

Size

67mm

Transmittance

∕

Multi-Coating

√

Antireflection

√

Waterproof

√

scratch-resistant

√

HD

√

Filter Material

Optical glass

Filter Thickness

5.5mm

Ring Material

Aviation aluminum alloy
There are no faqs for this product.