K&F Nano-X 67mm Black Mist 1/4 Filter ,Waterproof and scratch-resistant Green coated
Free shipping to eligible country
Brand:

K&F Concept

K&F Nano-X 67mm Black Pro-Mist 1/4 Filter ,Waterproof and scratch-resistant Green coated

KF01.1481

SKU:

KF01.1481

48.99

https://www.kentfaith.com/KF01.1481_kf-nano-x-67mm-black-pro-mist-1-4-filter-waterproof-and-scratch-resistant-green-coated
Features
• 【Creates a soft light "pastel" effect】Effect Softens Skin and Blemishes,create a Dream-like atmosphere.
• 【High-end optical glass】Multi-coating reduces reflection, reduce glare and waterproof,standard transmittance 84% with black Pro-Mist 1/4 Filter.
• 【Quality】 The glass is optically ground and then coated with a highly crafted film layer on the surface. "Anti-mold", "Waterproof", "Anti-scratch", "Anti-oil". Having hard-scratch characteristics without any impact on the quality of imaging and easily removed even if stained with water droplets or oil stains. In the original material of optical glass, precision grinding double-sided polishing, to ensure the stability of the molecular structure, in the telephoto lens will not affect the sharpness, to ensure high-definition imaging Translated with www.DeepL.com/Translator (free version)
• 【Ultra-Slim frame】Adopt aviation aluminum alloy frame, only 3.3mm, ultra slim rim design preventing wide angle and telephoto vignetting
• 【Easy to operate】 CNC trapezoidal design pattern on the surface of the frame to ensure a large area of increased friction when the consumer is rotating, ready to install/remove the lens and other accessories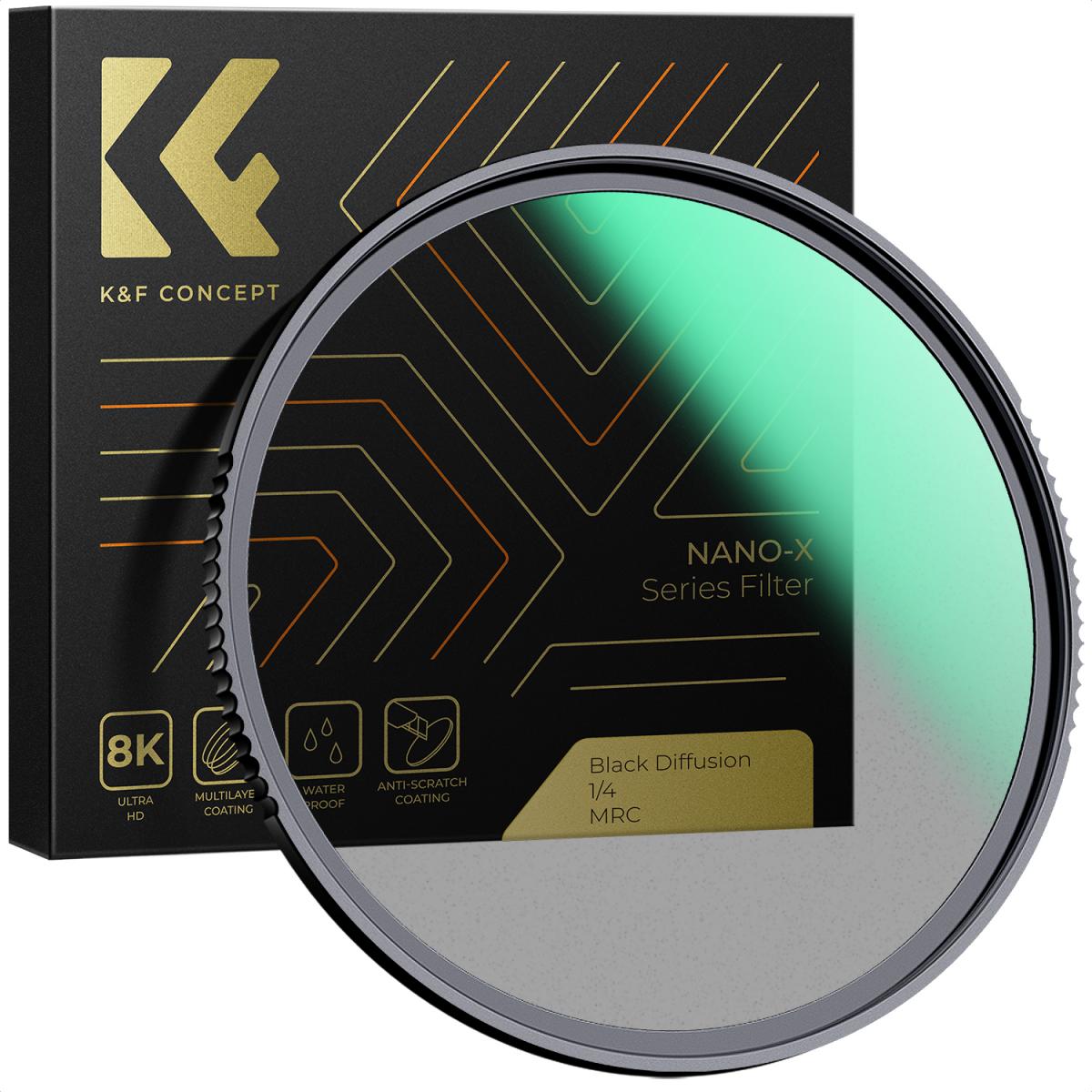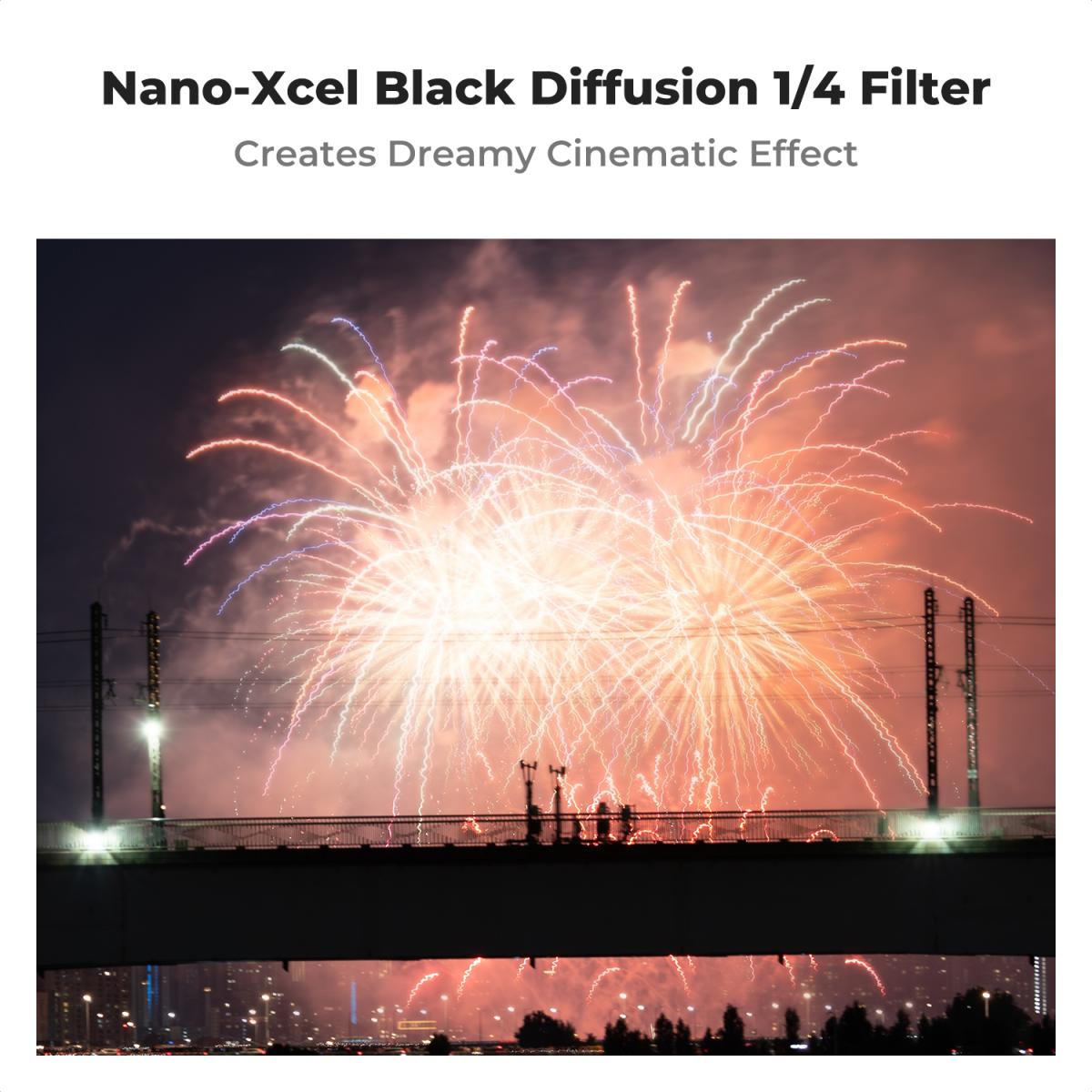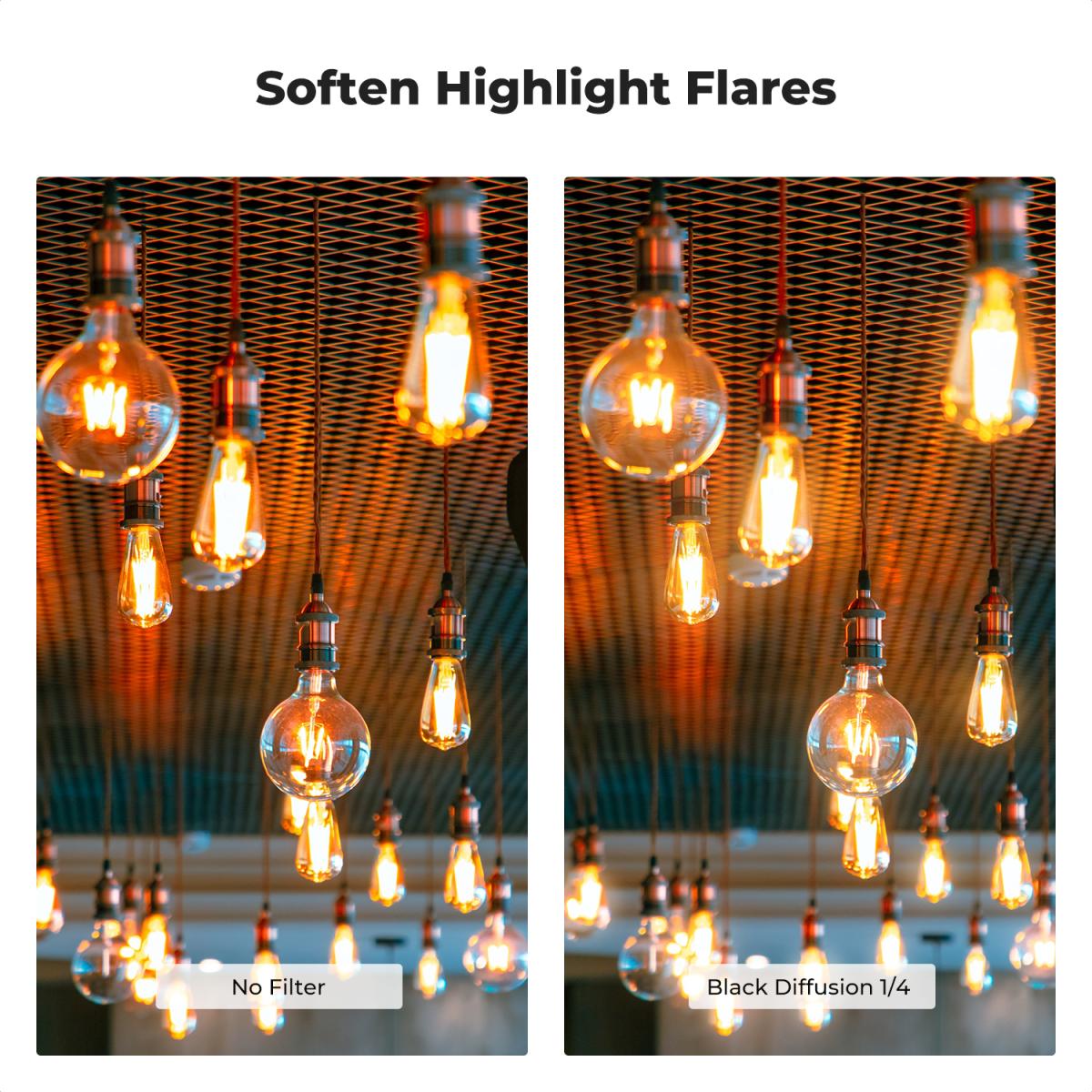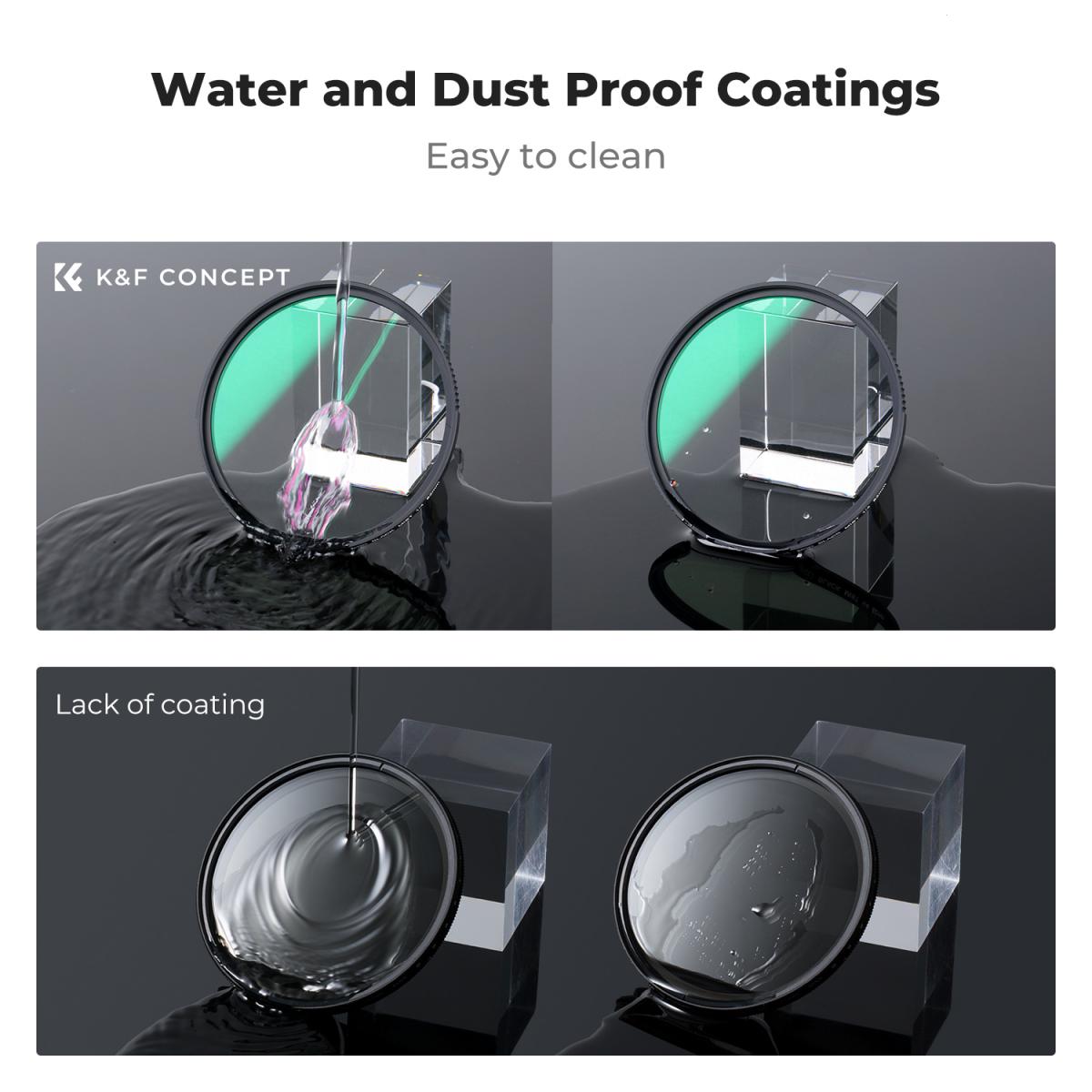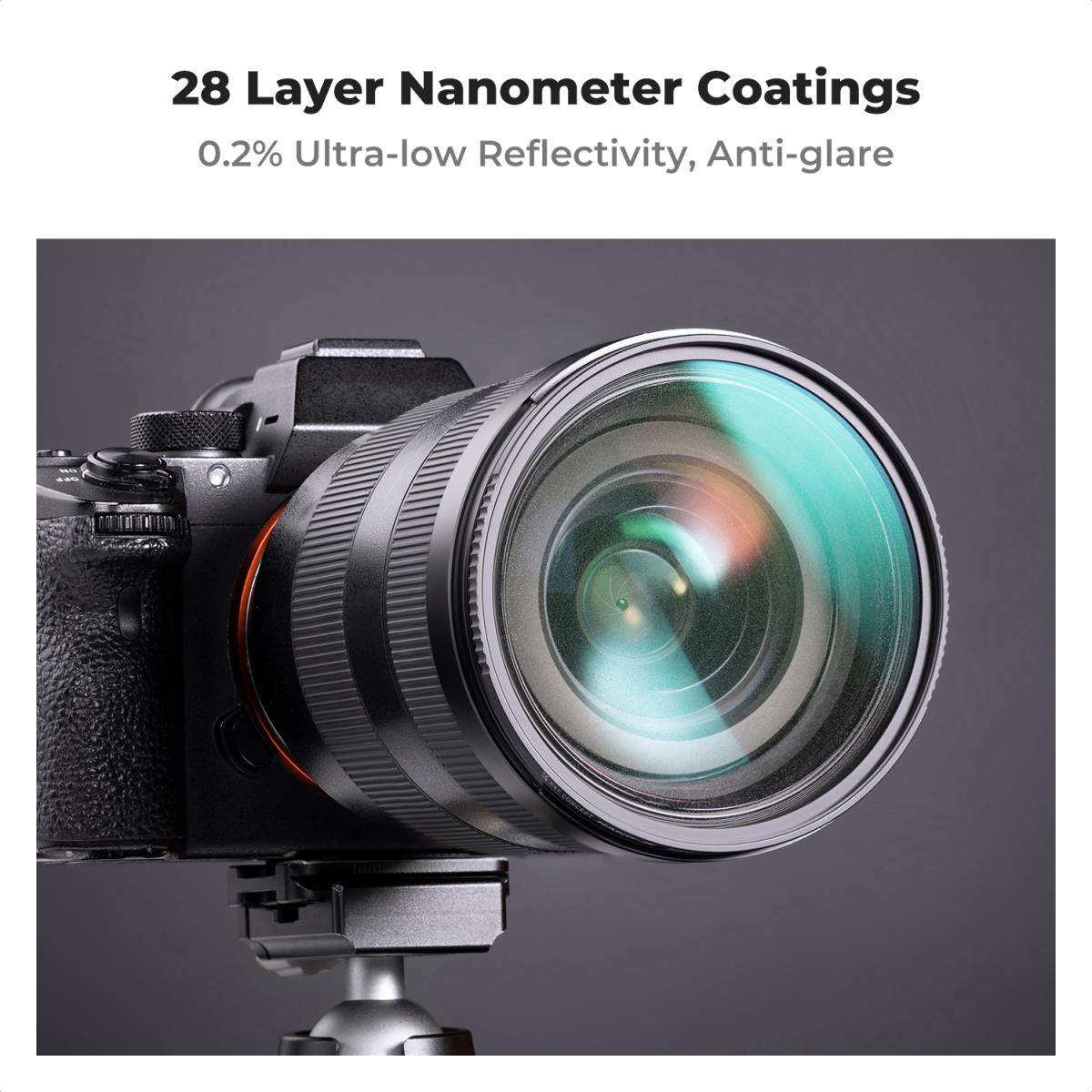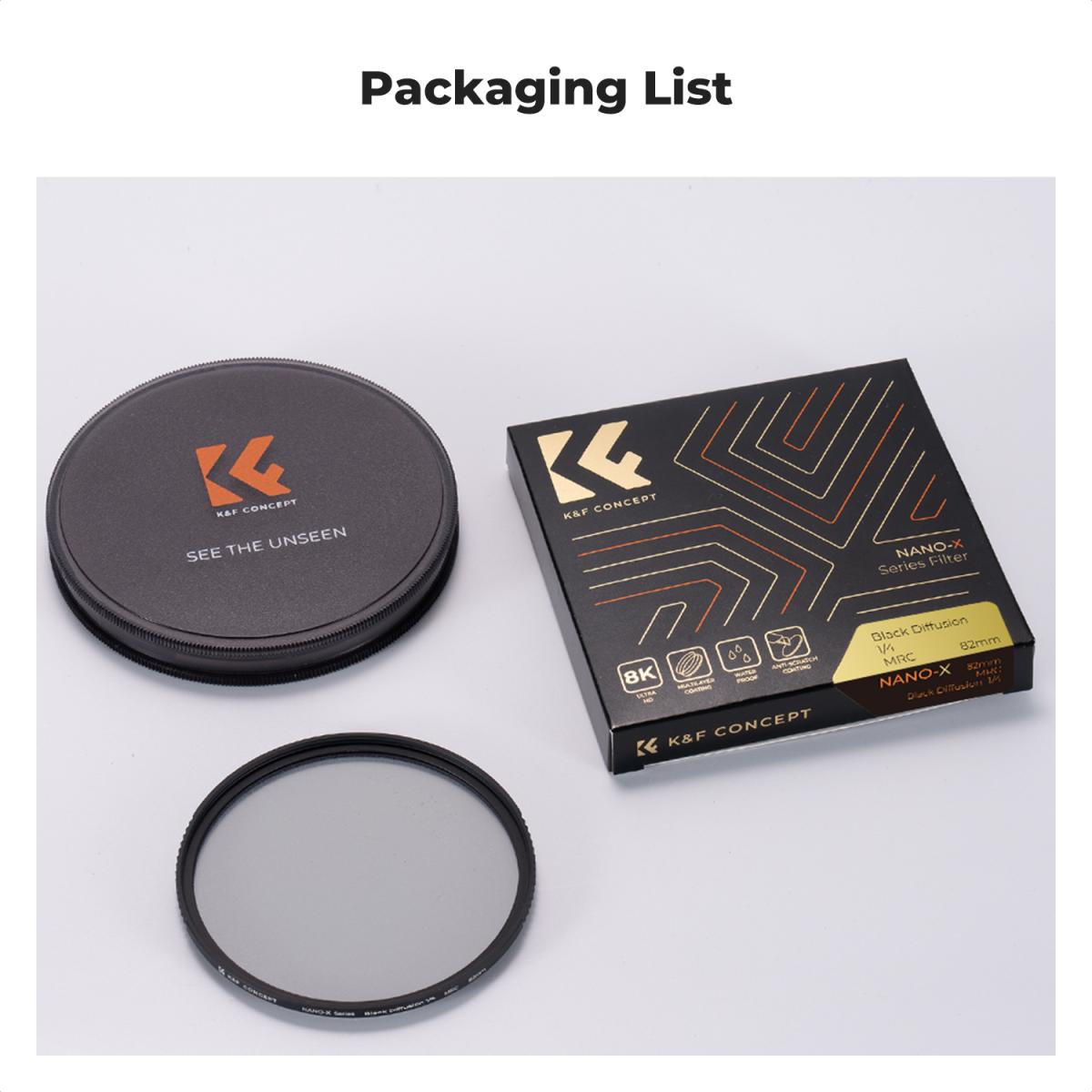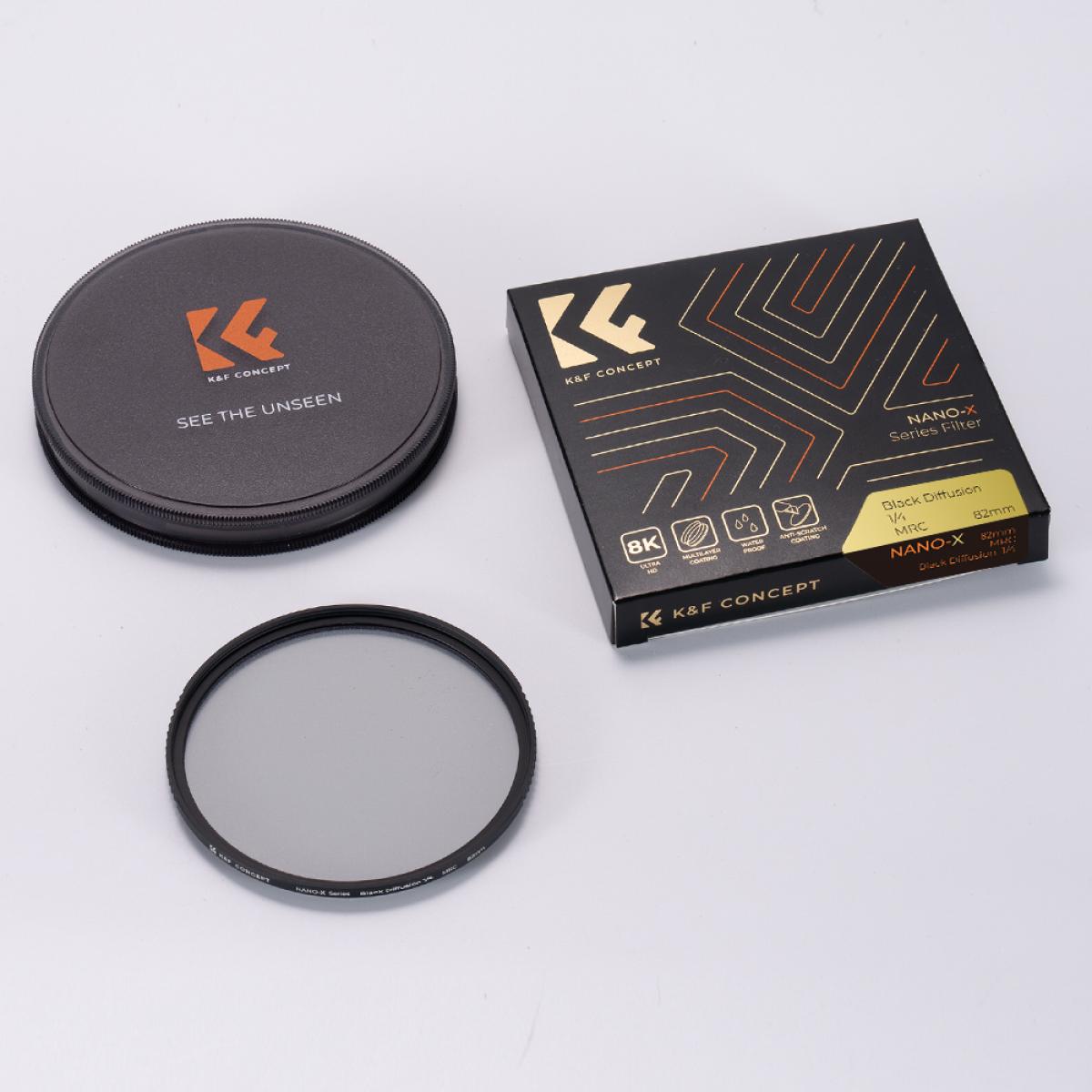 MRC coating on this is quite poor; got lots of flare and haze from reflections, which are especially problematic with a mist filter; you can't push the contrast up the way you usually would, as it ruins the mist effect. Look at the top right on my attached photo, at the top of the tree.

Additionally, the mist effect is different than other black mist filters I've used, and not in a good way. The suspended particles are a lot larger, even in the 1/4 filter, and are easily visible to the eye. In practice, this resulted in a less appealing bloom effect than the Hoya and Tiffen filters I've used. I suspect the larger particles are causing a lot more refraction, which is what's causing the haze.

For the price, they're not unusable, but I would recommend paying more for one from Tiffen or Hoya.
16/06/2021
There are no faqs for this product.