Cool and warm two-color stabilizer mini portable magnetic fill light, suitable for DJI, Zhiyun, Feiyu stabilizers
99$-15$ / 199$-30$ / 299$-55$ / 599$-120$
New customer gift package
Free shipping to eligible country
Brand:

KENTFAITH

Buy KENTFAITH cool and warm two-color stabilizer mini portable magnetic fill light, suitable for dji, zhiyun, feiyu stabilizers online, worldwide free shipping and 30 days return guarantee.

GW51.0092

SKU:

GW51.0092

19.99

https://www.kentfaith.com/GW51.0092_cool-and-warm-two-color-stabilizer-mini-portable-magnetic-fill-light-suitable-for-dji-zhiyun-feiyu-stabilizers
Description
* Cool and warm brightness is adjustable: the matte soft light panel is used, and the beauty is not dazzling. Adjust the cold and warm light effects according to the needs of different scenarios, 10 levels of brightness, 8 levels of cold and warm, adjust at will, to meet the needs of fill light in different application scenarios;
* Strong battery life: built-in 500mah rechargeable battery, Type-c interface, can achieve fast charging, whether it is taking pictures, video recording, live broadcast, VLOG, can meet your long-term lighting needs;
* A variety of fill light forms: with the configuration of the magnetic guide sheet, it can achieve front, rear, horizontal screen, and dual-light fill light, which can be adjusted and changed according to changes in application scenarios;
* Sturdy and lightweight: The surface is made of skin-friendly material, and the weight is only 29g. It is sturdy and lightweight, with a small size, which can be easily carried in your pocket without increasing your burden;
* Adapt to a variety of stabilizers: suitable for more than 95% of the stabilizers on the market, such as DJI, Feiyu, Haohan, Magic Claw, Zhiyun, etc.
Shipping
Free shipping to eligible country
Sale
99$-15$ / 199$-30$ / 299$-55$ / 599$-120$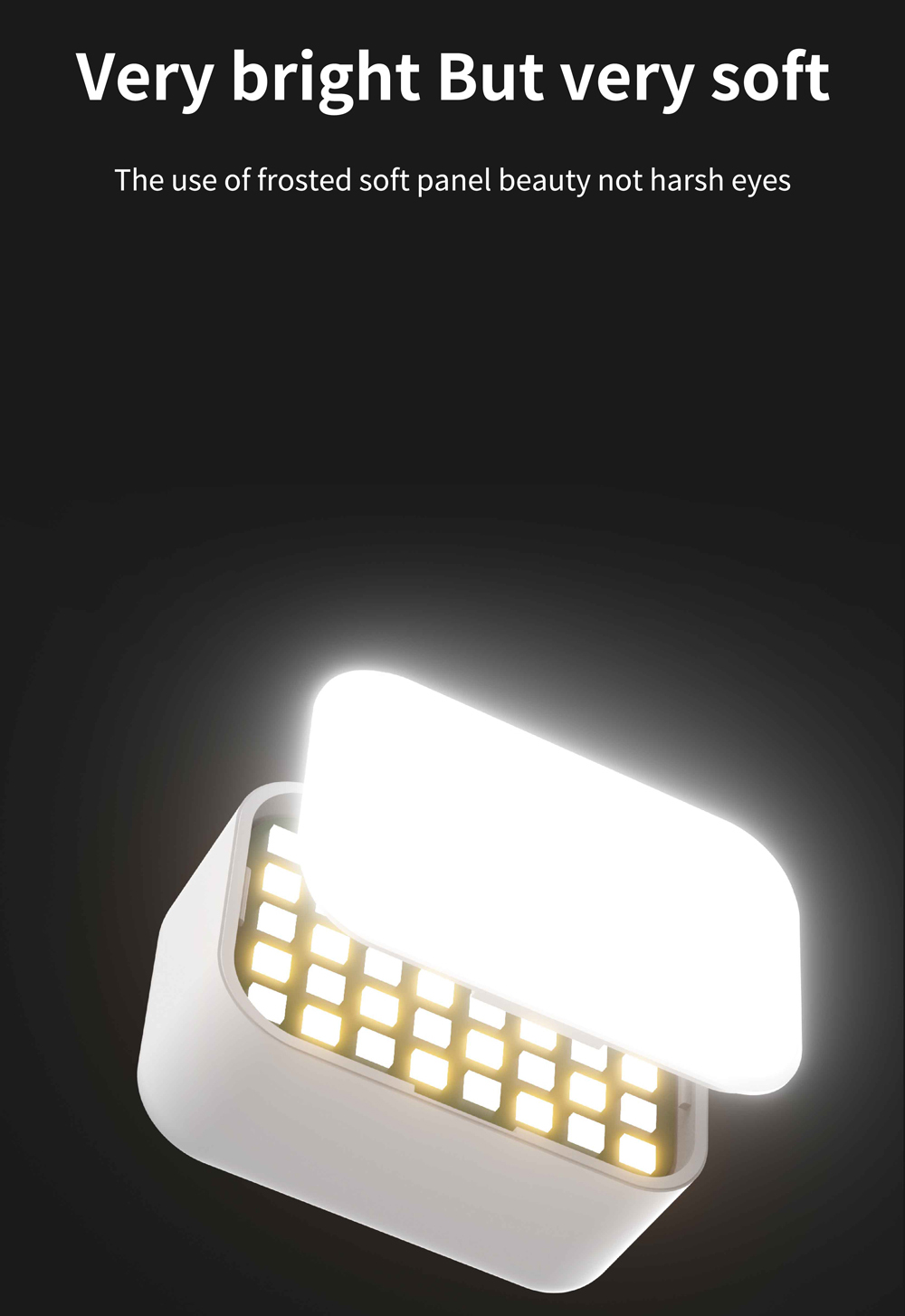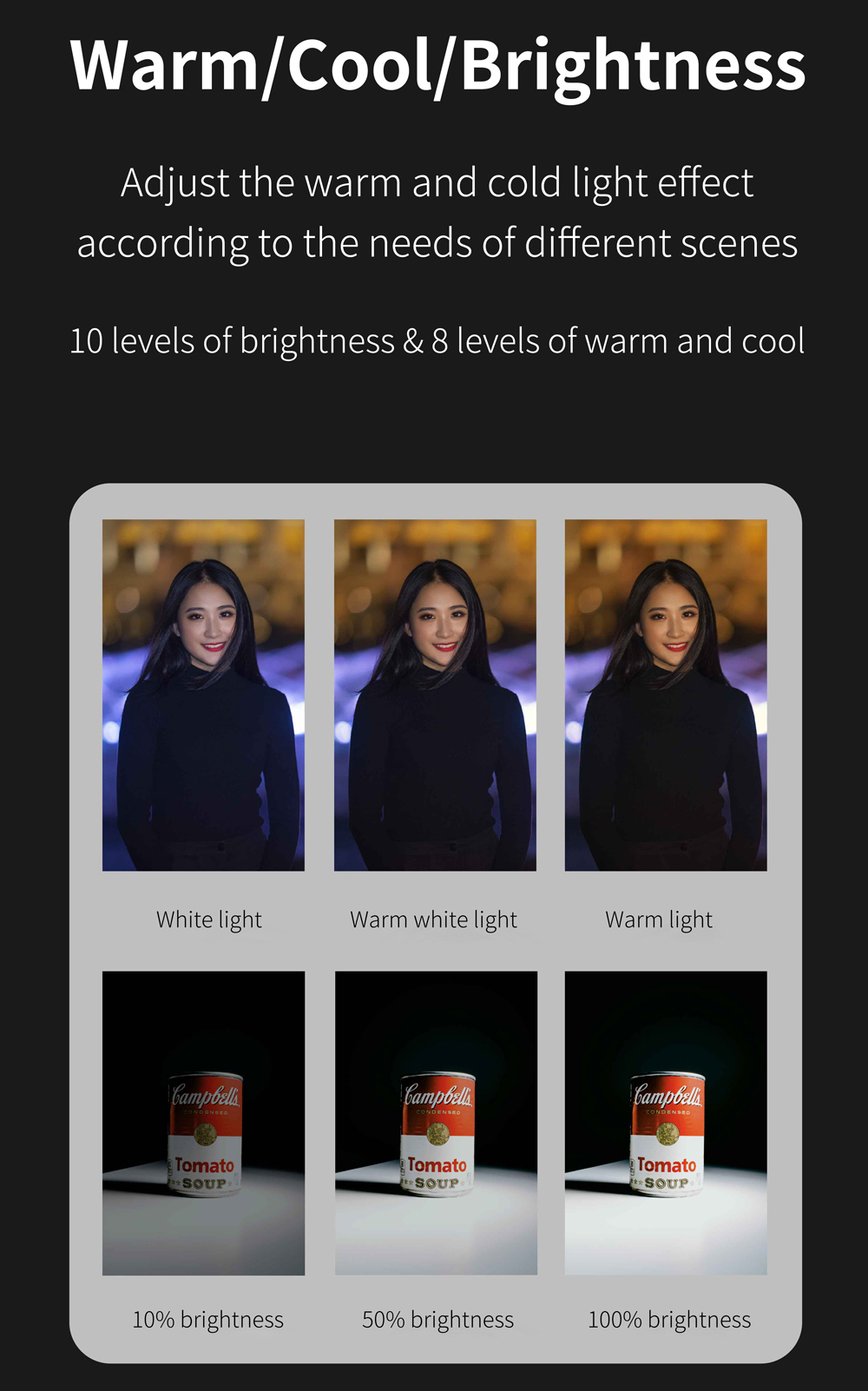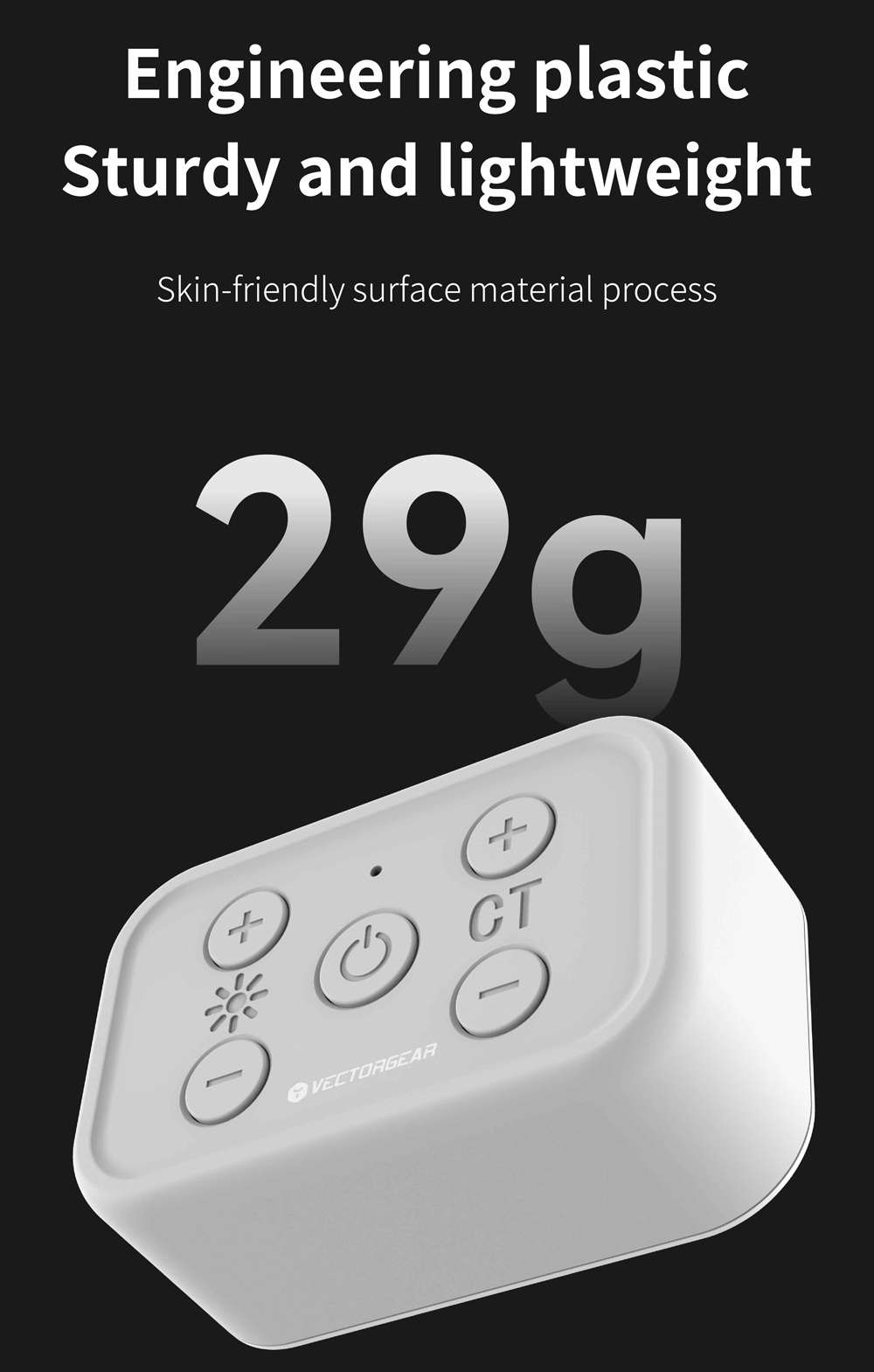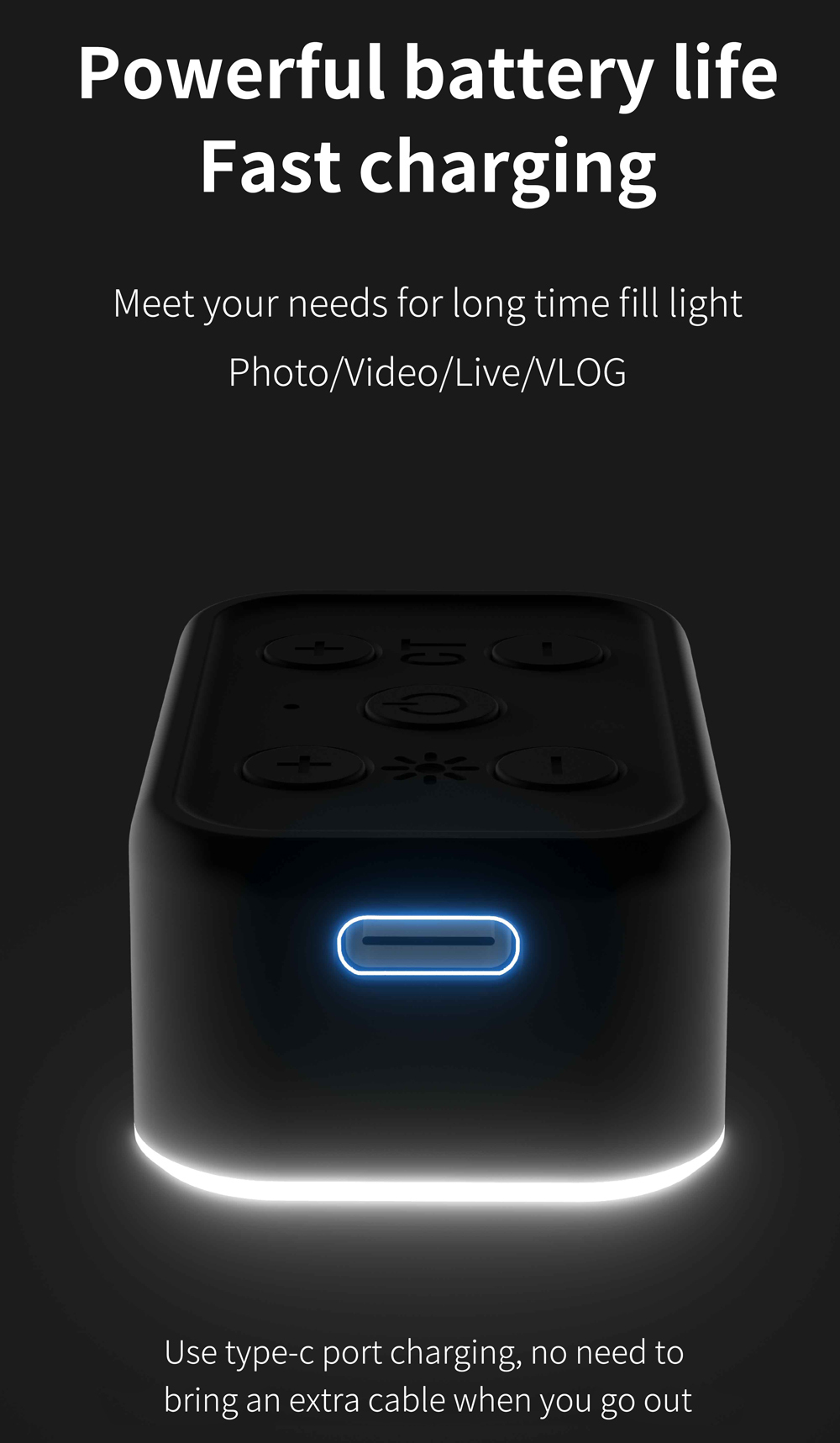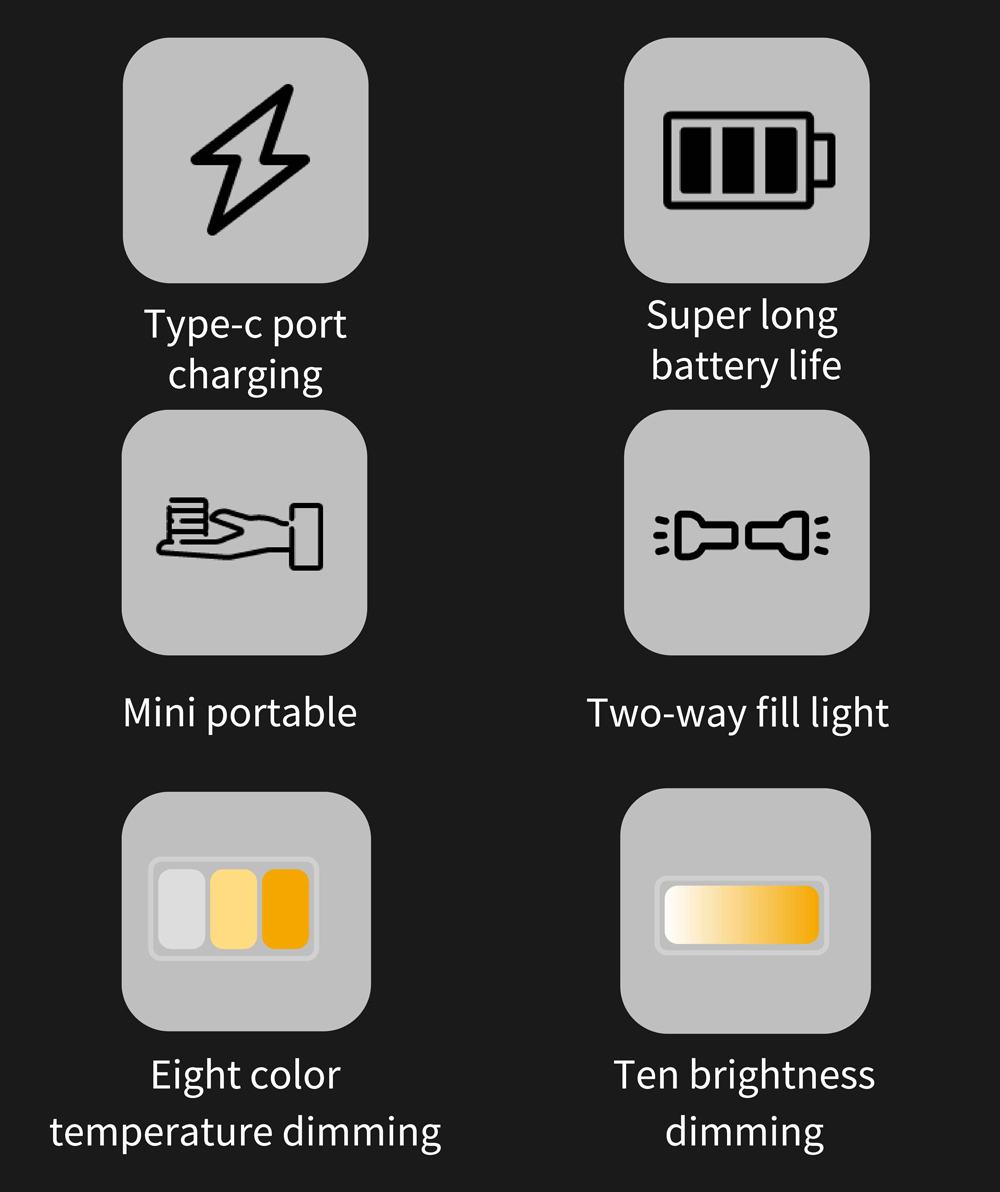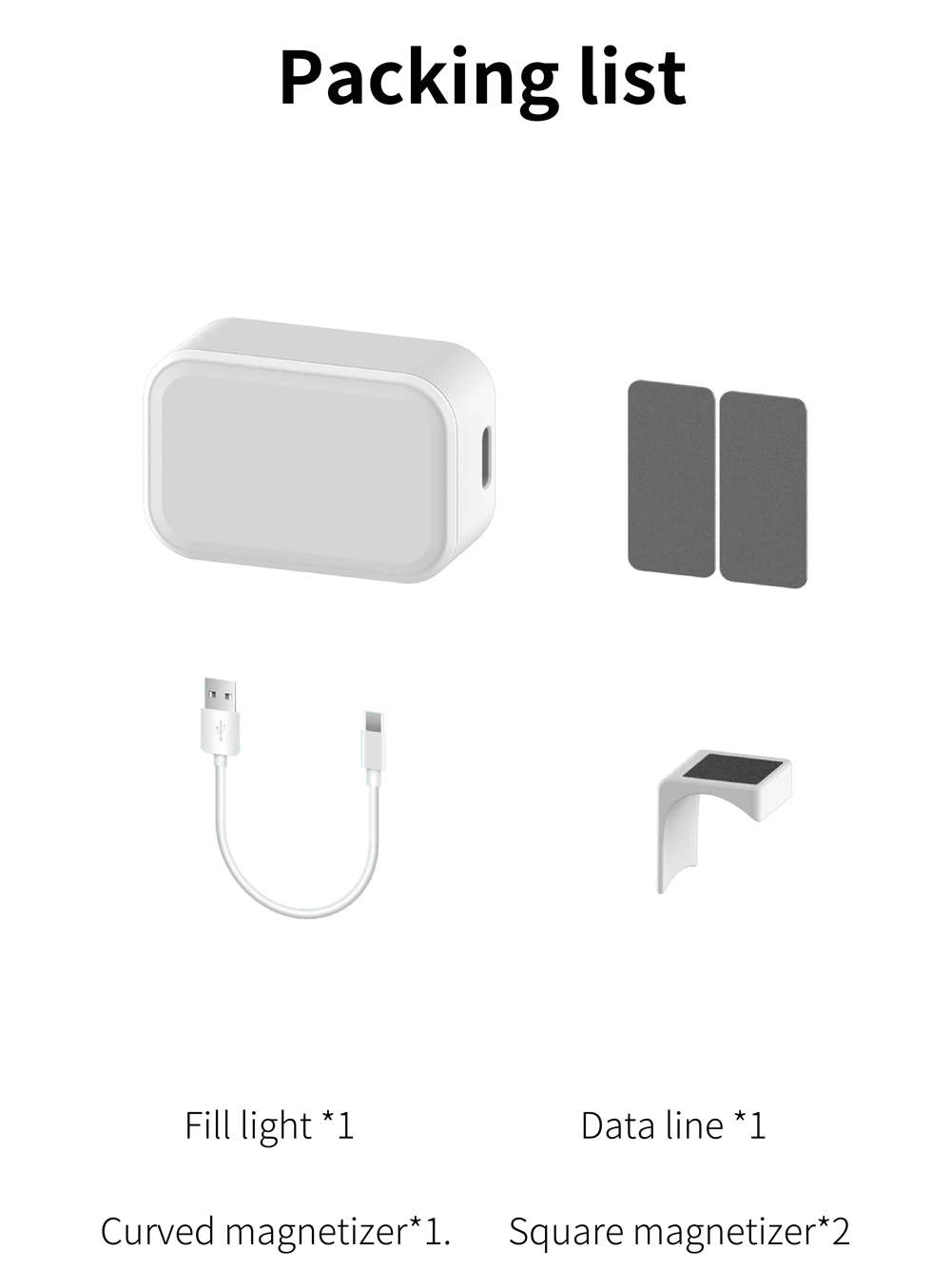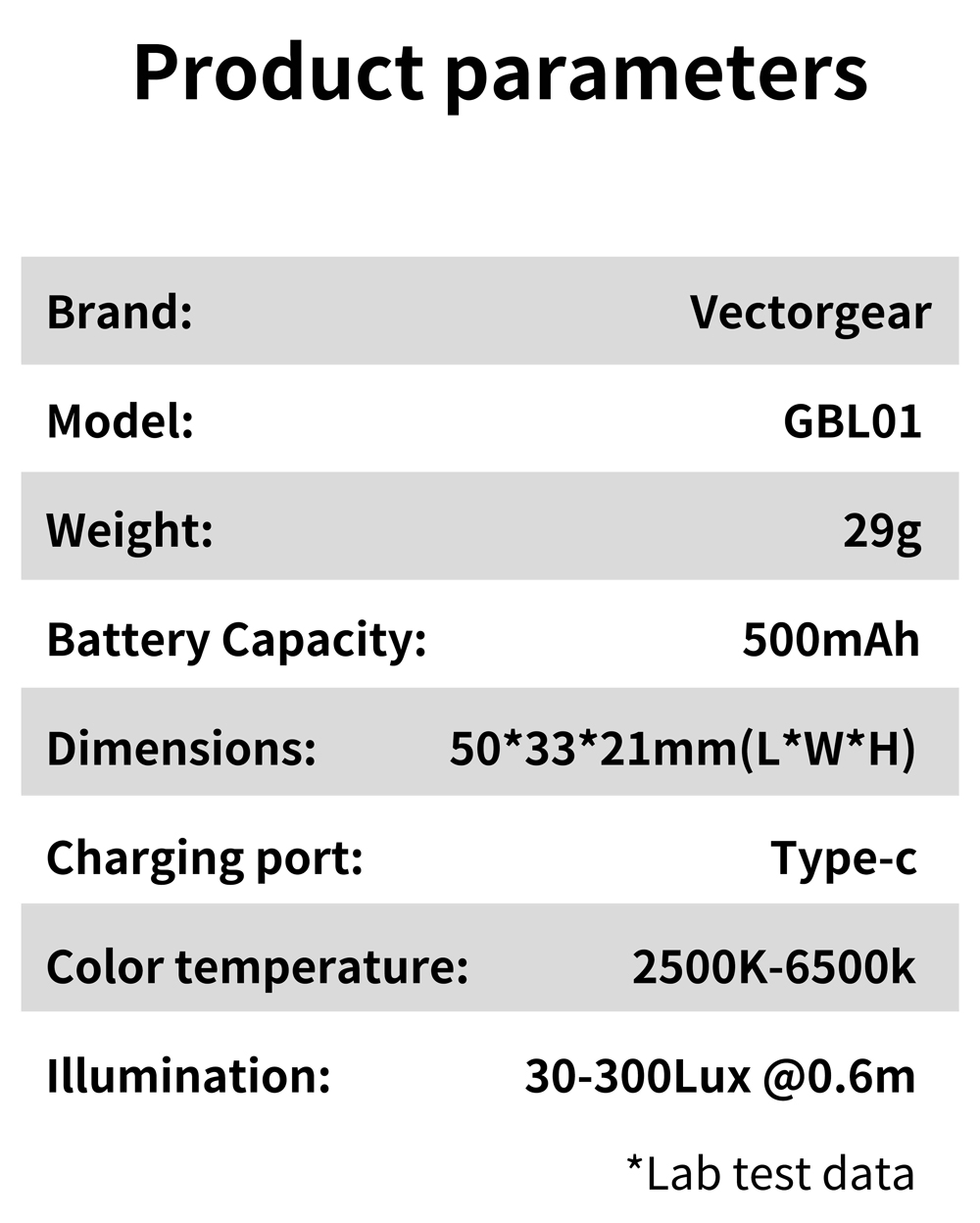 There are no reviews for this product.
There are no faqs for this product.