Wireless Digital Microscope, 50x-1000x Magnification, Portable Handheld USB Microscope Camera, Mini Pocket Microscope for Kids and Adults, for iPhone, iPad, Android Phone, MacBook, Windows PC
New customer gift package
Free shipping to eligible country
Brand:

KENTFAITH

Buy KENTFAITH wireless digital microscope, 50x-1000x magnification, portable handheld usb microscope camera, mini pocket microscope for kids and adults, for iphone, ipad, android phone, macbook, windows pc online, worldwide free shipping and 30 days return guarantee.

GW45.0045

SKU:

GW45.0045

28.99

https://www.kentfaith.com/GW45.0045_wireless-digital-microscope-50x-1000x-magnification-portable-handheld-usb-microscope-camera-mini-pocket-microscope-for-kids-and-adults-for-iphone-ipad-android-phone-macbook-windows-pc
Description
* HD display: 2 million HD pixels, true HD 1920*1080P video and 2 MP image display, wireless high speed transmission with no image delay. 50x-1000x magnification, 360 degree contact focus, easy to use.
* wifi digital microscope: wireless wifi connection, get rid of the data cable, 10m long distance transmission without interruption and lag. Take photos and videos like a camera too, using the included app, for iOS and Andriod phones, compatible with both Windows and MacBook PCs.
* Lightweight and portable with long battery life: 800mah built-in battery, easy to charge and lasts up to 2 hours on a full charge. Compact size allows you to observe plants, minerals and insects anywhere, anytime Hand strap design, more convenient to carry on the go.
* Built-in adjustable LED lights: 8 built-in adjustable LED lights, even in dark environments, allowing you to adjust the light according to the different environments to meet your observation needs in different environments.
* Wide range of applications: can be used for circuit board repair, coin collection, jewellery and stamp collection, insect and plant observation, industrial testing, biological testing, etc. Suitable for children, kids, students, engineers, etc. A great Christmas or birthday gift for family and friends.
Shipping
Free shipping to eligible country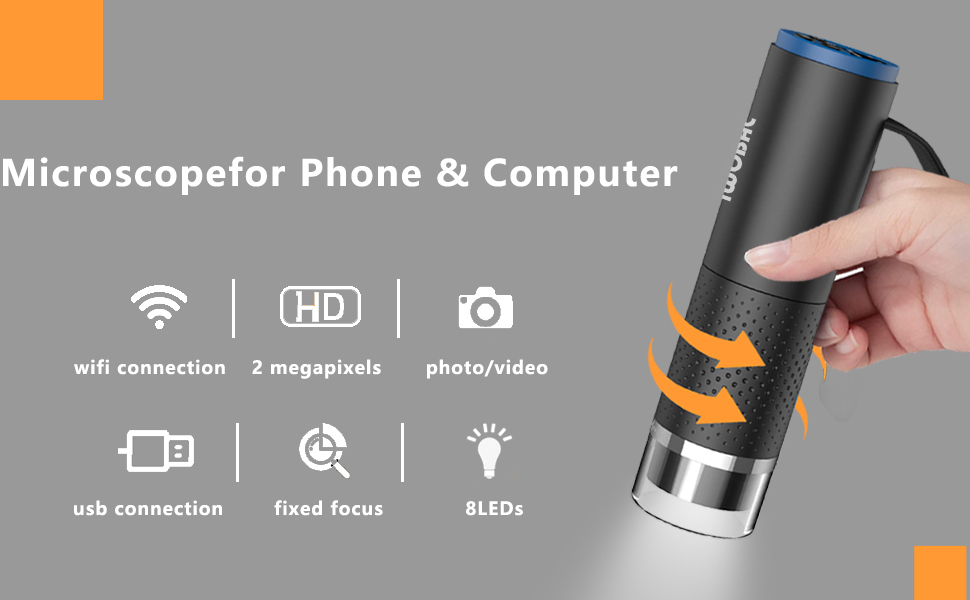 More Than a Fixed Focus Magnifier Microscope
It is an HD camera that can take photos and record videos, 1080P HD picture quality for smartphone, 720P for computer. Allow us to see the details of the microworld clearly, capture and save the world
How to use the focus/magnification dial to focus:
When you place the scope very close to the object, then as you rotate the wheel, you will adjust the focus and power. First, a lower power will come into focus. Then, if you keep turning the wheel, it will eventually come back into focus at high power. When using the phone app(only for phone use), you can then use the zoom feature to increase the power up to an additional 2x. Keeping the scope steady when focusing or taking a picture.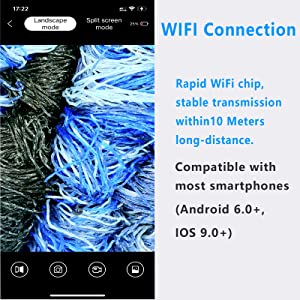 Applicable system version:
Optional software for IOS, Android, Windows, macOS X. This microscope can support Android 6.0+, iOS 9.0 or later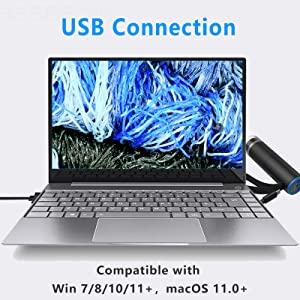 Applicable system version:
Windows vista/7/8/10/11 or later, and macOS X 11.0 or later.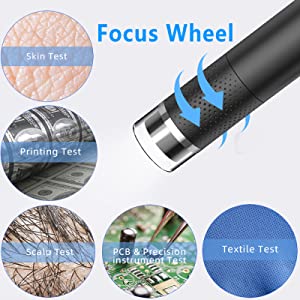 Wheel Foucus:
This scope is a very useful tool. And this is more of a fixed focal length magnifying microscope than a zoom microscope.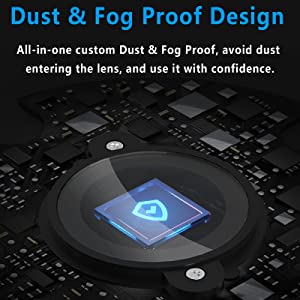 Dust-free design:
Compared with the ordinary electron microscope, the picture quality is clearer, neater, truer, more exquisite and brighter. Usually no black spots etc.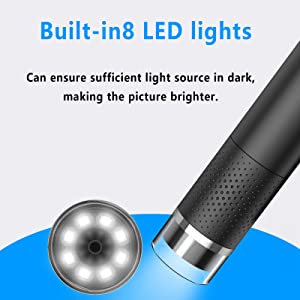 Lens built-in 8 LED lights:
The built-in 8 Dimmable LEDs ensure the image color is clear, bright, and true. And this led light using high-quality materials, not easy to damage.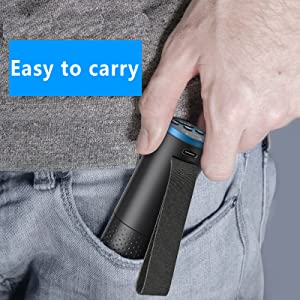 Easy to carry:
It is rechargeable, it takes 1.5 hours to fully charge, and you can use it for 1.5 hours. You can enjoy the portable mini pocket microscope on your nature hikes or at home.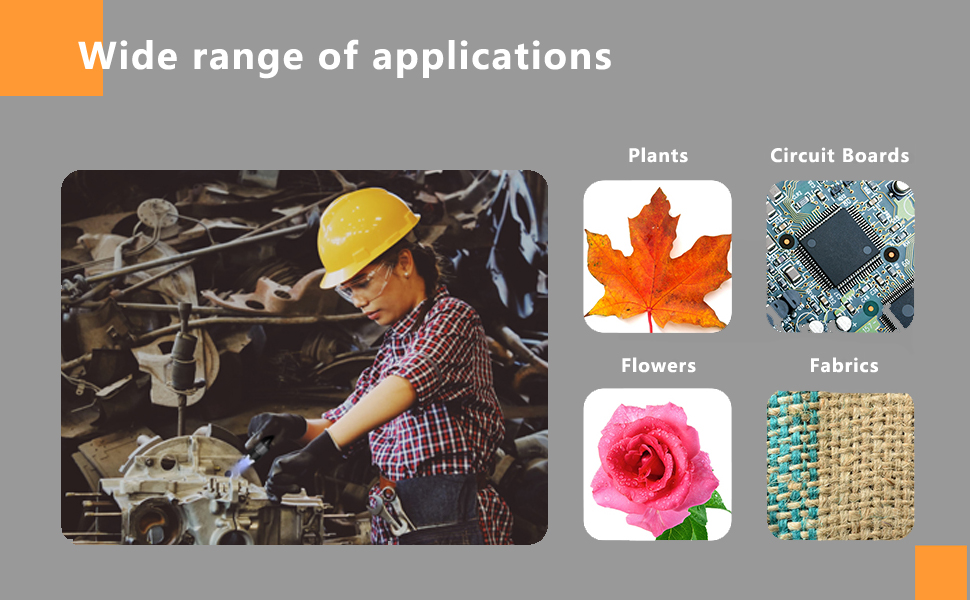 All Reviews
Image

All Star

5 Star

4 Star

3 Star

2 Star

1 Star
excellent
The microscope was a big hit with my children. They are currently on the research trip and everything was examined with the magnifying glass... Now we gave them an old mobile phone for this microscope and we can also see their results on the TV... It's great that you can too Making videos and the enlargements are super sharp (when the girls keep still). For us it was a very good investment that the girls can take a better look at the world
19/01/2023
USB Microskop
At the beginning I thought it was a children's toy, but after a few tests it turned out that it was well suited for my use. The microscope is good for identifying chips and controllers. straightening CPU sockets is also a lot easier. I connected it to my smartphone via wifi. To do this, the head has to be printed for a long time and connected via WiFi. And I really enjoy it.
08/01/2023
Cool gadget with a little catch!
After a few tests with the Wi-Fi microscope, one comes to the conclusion that it is fun to discover the world around us. The installation on the PC, tablet or smartphone is quite simple and does not represent a major hurdle. The device is easy to use in the hand and has a very low dead weight. The tripod supplied is sufficient and one should not expect too much at the price, since the mount in which the microscope is fixed is made of plastic. So you have to be careful here so that this version doesn't break. Pictures look very good, as can be seen in the photos. There is a star deduction because the fine adjustment wheel is quite difficult to turn. When using it by hand, it is almost impossible to focus the camera.
18/12/2022
class device
I am very pleased. Is now not the best picture as a comparison. But saved some other pics on my other phone where I made a towel with lint myself. I think you can see everything. Every fiber, every crumb, everything. Definitely recommend the device.
11/11/2022
A great gift to get kids excited about science
A perfect toy for children if you don't want to give the typical gift. Children should be fascinated with scientific things. For this price it really is top notch.
02/11/2022
Great images, easy to use
I've always wanted a microscope and this one is wonderfully simple to use, easy to use and totally suitable for my young daughter's simple experiments. We even got videos with great picture quality! Value for money is ok, delivered very quickly. Thanks very much!
18/10/2022
K&F Concept WiFi USB Digital Microscope
Everything went great - thank you
11/10/2022
the right toy for children
Pros:+ works without problems+ WiFi with app from playstore (with only necessary permissions)+ can be fun Cons:- sensor is 640x480? (software can be scaled to 1920x1080 but artifacts are very visible) - color balance is very "yellowish" - very plastic feel - x1000 means nothing (e.g. you couldn't observe a nematode that you could see with a conventional microscope at x40)
04/10/2022
There are no faqs for this product.