9 Inch LCD Digital Microscope, 1000X Magnification Coin Microscope with 12MP Camera, Micro Welding Microscope for Adults, Wired Remote Control, Windows/Mac OS Compatible
Free shipping to eligible country
Brand:

KENTFAITH

Buy KENTFAITH 9 inch lcd digital microscope, 1000x magnification coin microscope with 12mp camera, micro welding microscope for adults, wired remote control, windows/mac os compatible online, worldwide free shipping and 30 days return guarantee.

GW45.0034

SKU:

GW45.0034

159.99

https://www.kentfaith.com/GW45.0034_9-inch-lcd-digital-microscope-1000x-magnification-coin-microscope-with-12mp-camera-micro-welding-microscope-for-adults-wired-remote-control-windows-mac-os-compatible
Description
* 【9" HD LCD Display】The upgraded MS3 9" LCD digital microscope provides a 29% larger field of view than the previous 7" microscope, making it more efficient to observe. The large screen lets you quickly adjust images and see instantly. In addition, this screen can be rotated 90°, allowing you to easily explore the wonderful world of microscopy!
* 【Easy to see the whole coin】The latest MS3 coin microscope has a longer 8.5" stand, the maximum distance between the lens and the base is increased to 6.3", and the field of view is up to 30mm in diameter, so there is no need to install any extension tubes or raise the display The entire coin can be easily captured;
* 【12MP HD Camera】Equipped with 12MP HD camera, the camera can capture optimized vivid images. Thanks to the high frame rate provided by the CMOS chip, it can also record smooth 1080*1920P video without stuttering. The most important thing is that the microscope can easily achieve 50X to 1000X magnification;
* 【Extraordinary Brightness】8 adjustable LED lights and 2 extra auxiliary lights, these 2 extra lights are flexible enough to illuminate from different angles to keep all areas bright and let you see in dark spaces clearer without glare or shadows;
* [Multi-purpose, full-featured] Supports observing objects outdoors, suitable for children's learning and exploration, observing flowers, insects, etc., improve children's curiosity, and bring children a wonderful microscopic world. Also great for PCB soldering, wrong coins, watch/clock repair, biological observation, researchers, jewelry, stamps, QC inspections, great as a meaningful gift for adults, kids, students, hobbyists.
Shipping
Free shipping to eligible country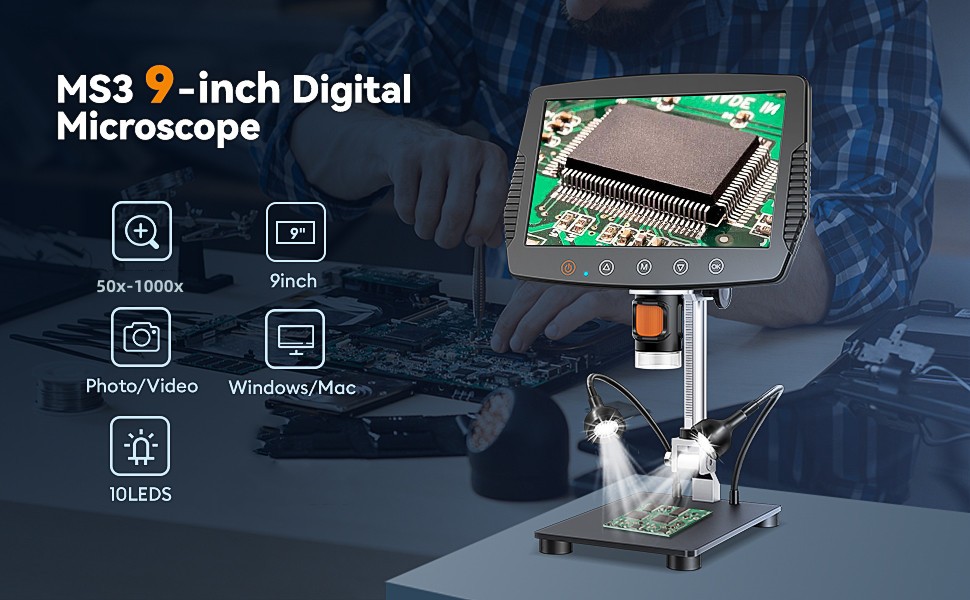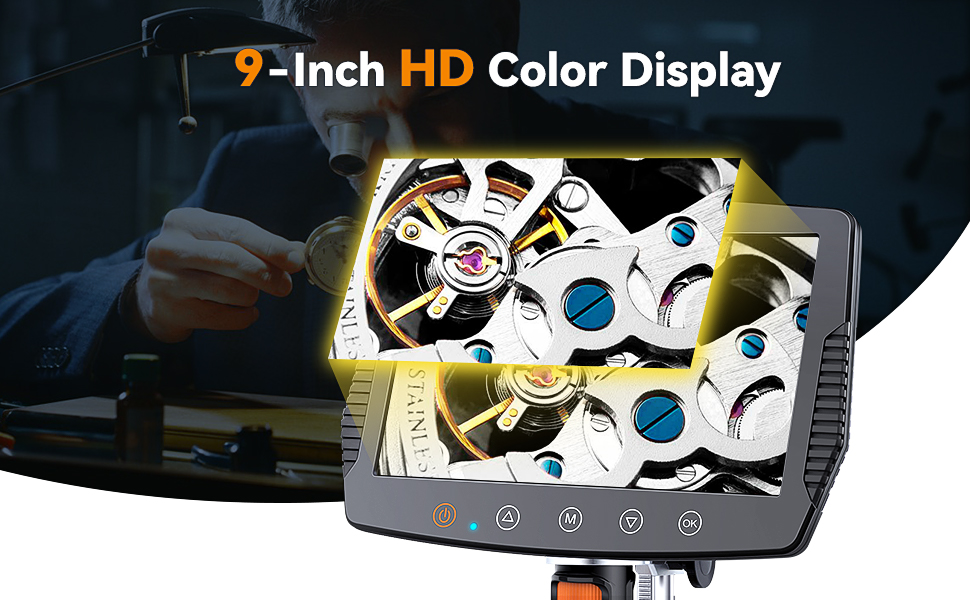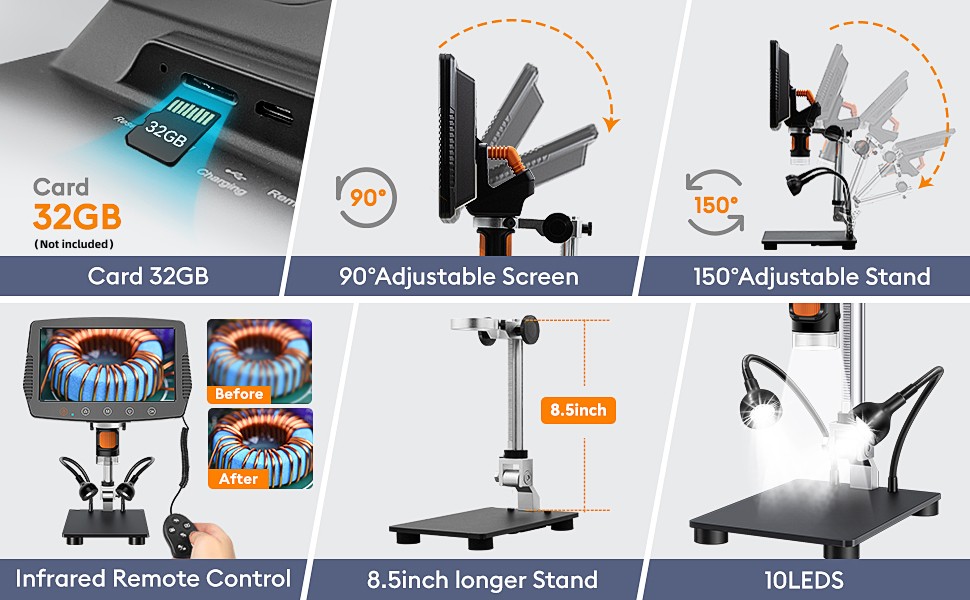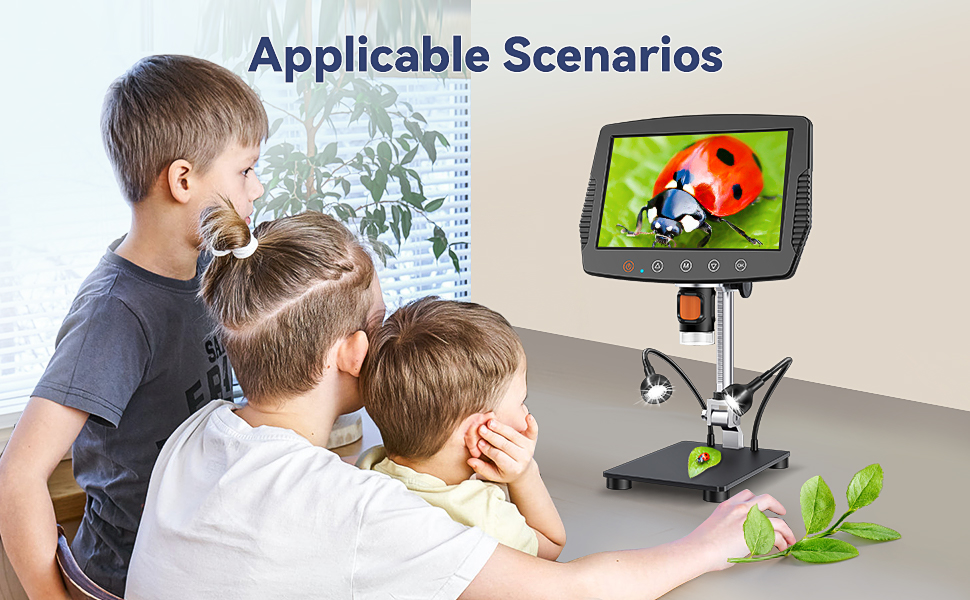 There are no reviews for this product.
There are no faqs for this product.