W108 Plug & Play 2.4 GHz Lavalier Wireless Microphone For Type-C Phones Laptop
Out Of Stock
Product Unavailable
No Cancellation Fee
Free shipping to eligible country
The W108 mic is innovative transmitter features a built-in omnidirectional mic so you can use it as a clip-on lav mic.For independent filmmakers, vloggers, streamers, etc, W108 wireless microphone system is an amazing solution for handling your audio.

KF10.029

SKU:

KF10.029

57.99

https://www.kentfaith.com/GW01.0424_w108-plug-play-2-4-ghz-lavalier-wireless-microphone-for-type-c-phones-laptop
Description
* Intelligent noise reduction, restore human voice: When a sound enters the microphone, the microphone will automatically start noise reduction processing to ensure a clean sound.
* The transmitter itself has a built-in microphone and a microphone input jack, which supports an external lavalier microphone; the body can be directly worn on the body to receive the sound at close range and increase the volume; at the same time, it provides a way to use the lavalier microphone, which can be directly clipped to the microphone. Use on collar;
* 2.4G wireless radio: flexible shooting without restriction, the same space, wireless distance of 50 meters; visual audio dynamics, monitoring the volume level; real-time monitoring, equipped with earphone monitoring interface, to control the recording quality at any time;
* The built-in lithium battery can be recharged via USB-C, which is economical and environmentally friendly;
* Compatible with most products, suitable for Type C plug mobile phone/laptop/PC;
Shipping
Free shipping to eligible country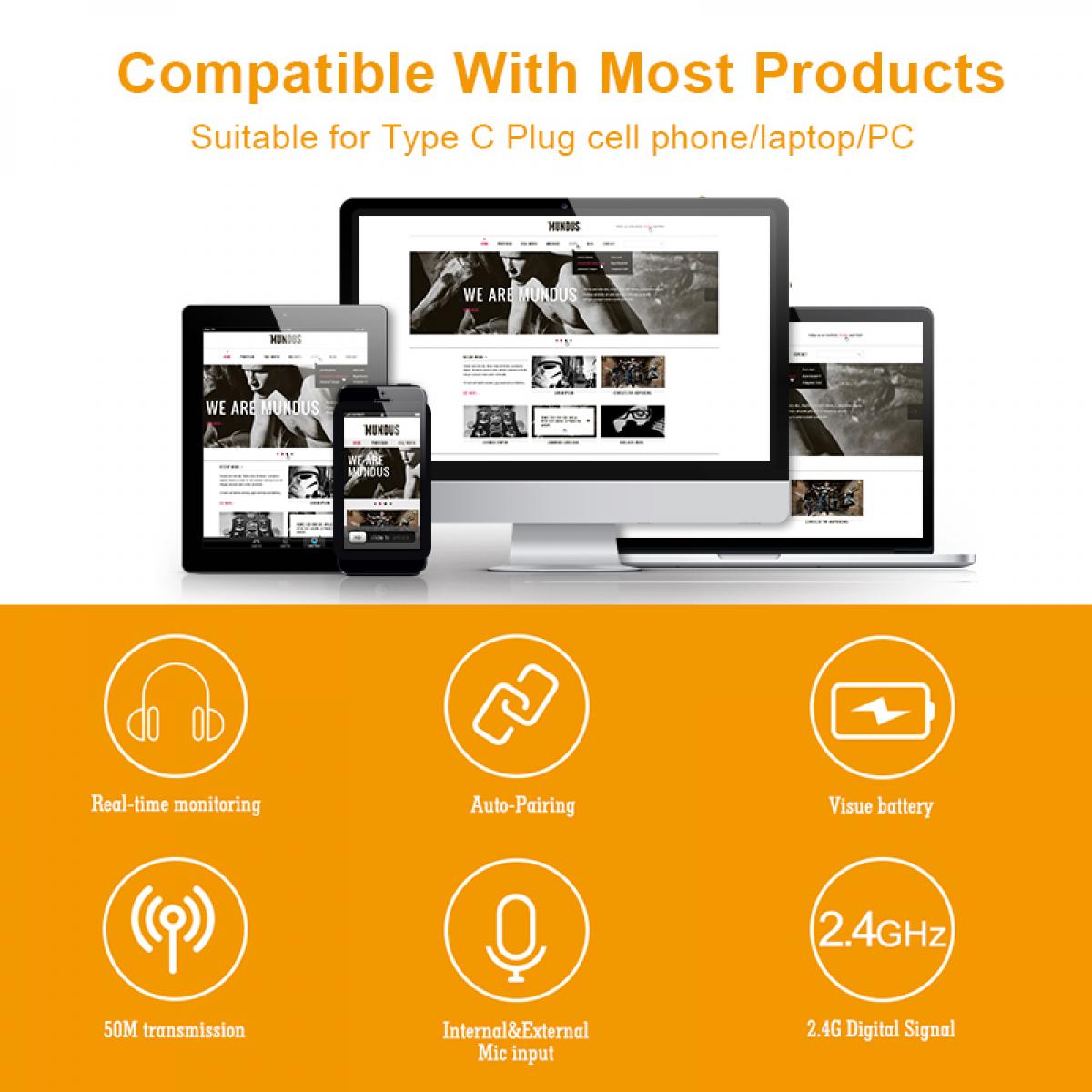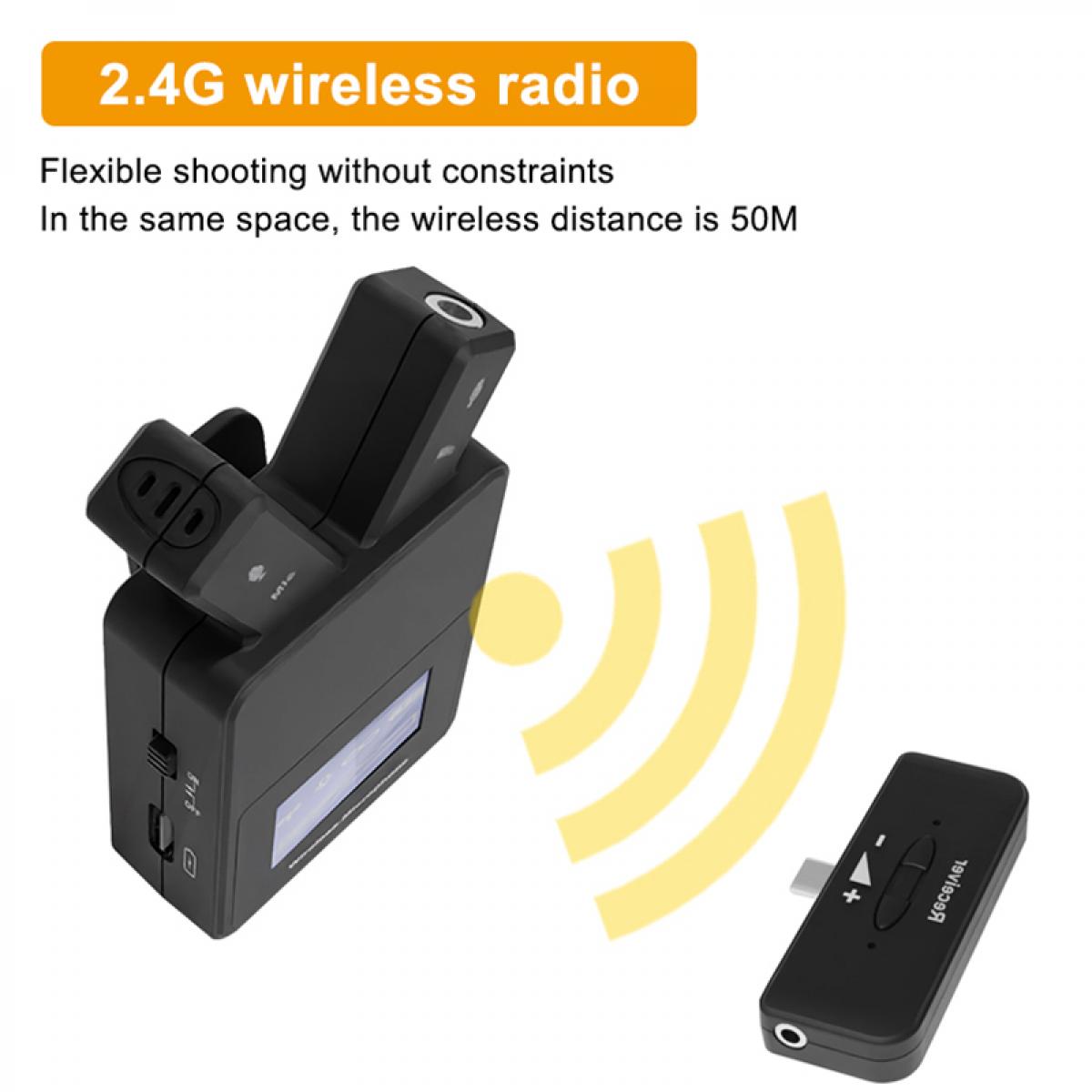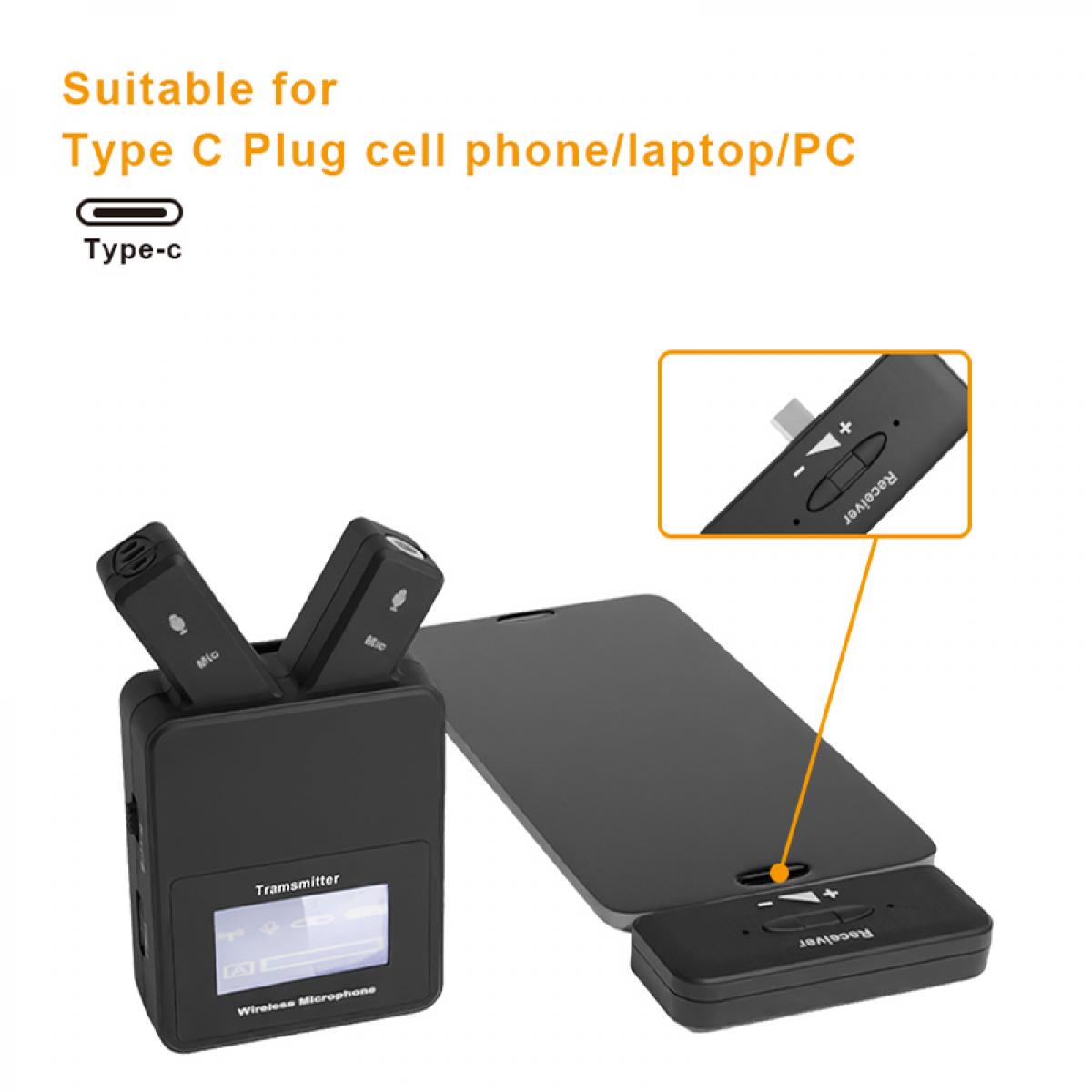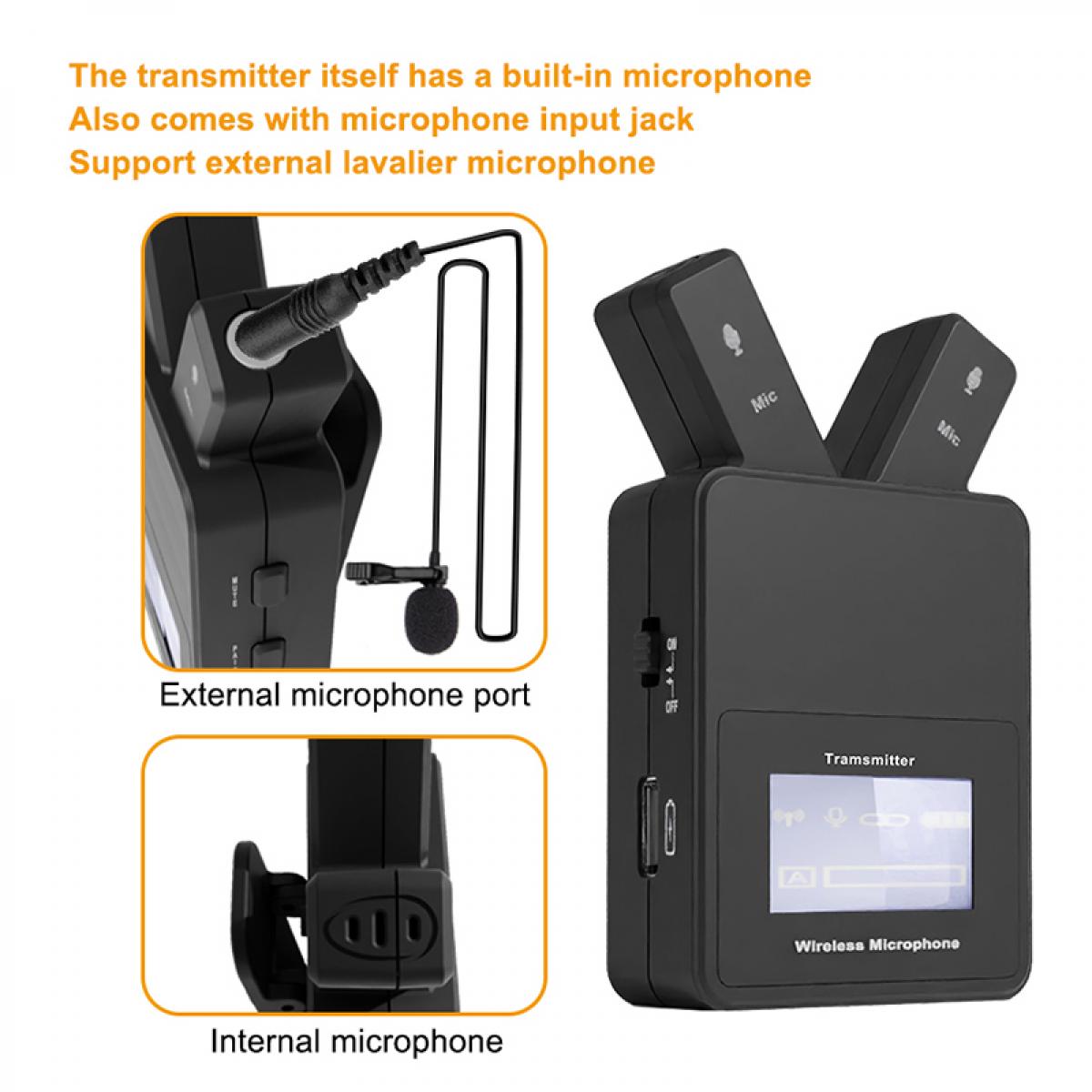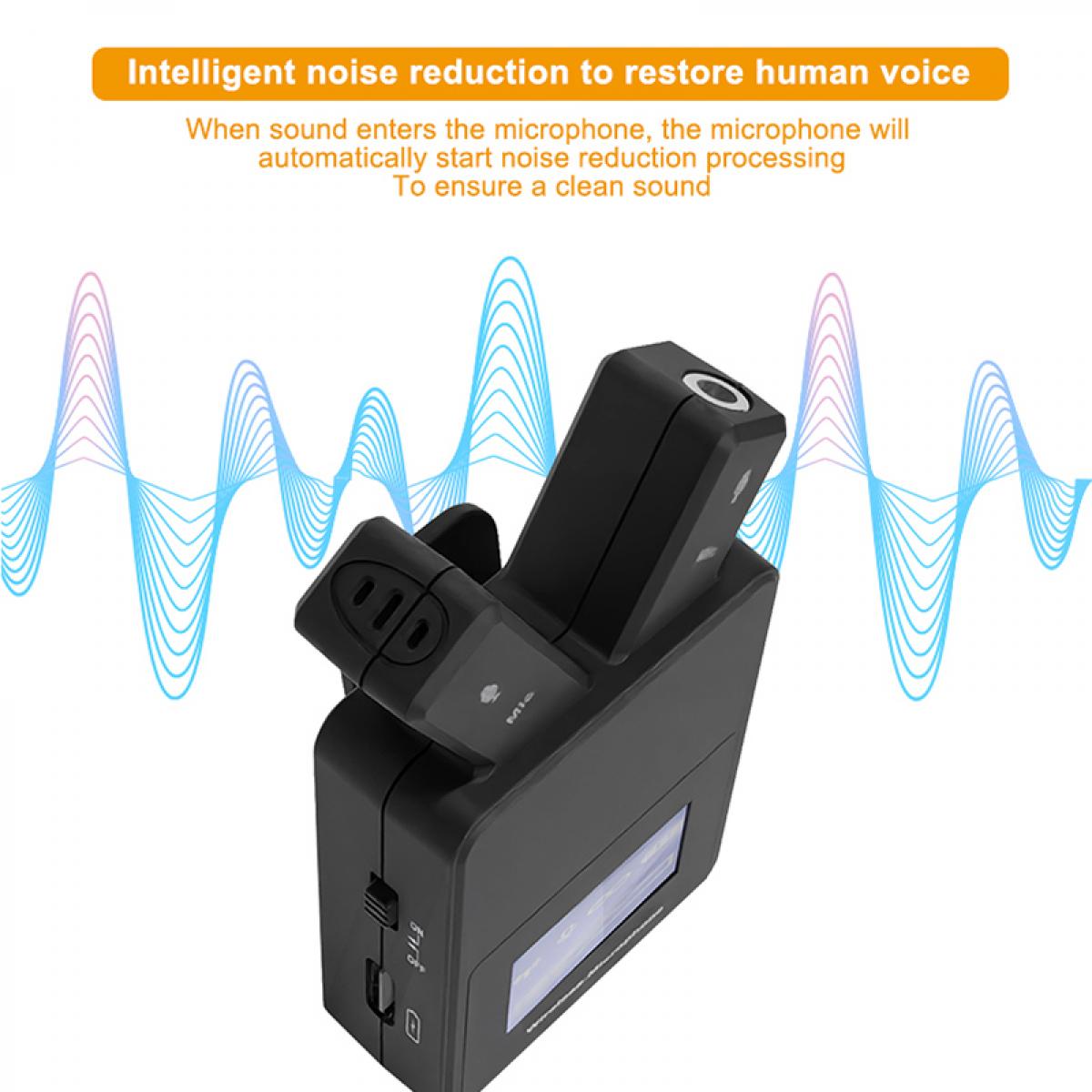 Great microphone
Great product !!
21/07/2021
And fast on shipping
This is really nice microphone no damages are nothing
06/07/2021
Pairs beautifully with a Canon EOS T7i
First, the price is amazing for a Rode microphone. Second, it significantly improved the sound quality of music videos that I shoot with my Canon T7i. The difference between this and the camera's internal mic is like night and day. It was simple to integrate with the camera and use. Highly recommended if you want to inexpensively upgrade the audio quality of a camera like the T7i when shooting videos with it.
03/07/2021
Good value
It works as I expected and was a good value. Just remember, if using for a smartphone, get the correct adapter cord (purchased separately).
01/07/2021
LOVE this mic! Absolutely incredible sound!
I have a growing YouTube channel and find this mic to work awesome. So well in fact that I purchased 2 - one for my main cam, one for my GoPro, and one for backup. If you are looking for a mic with excellent sound and very low noise, this is it.
30/06/2021
Can't use this for voice over
I have the worst time with this mic and it's unusable for voice over. The sound is so pingy and awful. I have to sit under a blanket to get it to sound halfway decent and I really wish I had a mic that worked better.
22/06/2021
Not that useful with a phone
I used this mic with an iphone, and the quality on it is ok but the volume of the videos that I was able to record was extremely low even though I had the mic right in front of my face. I feel like I wasted $60 on this + I also had to get a different cable to use this mic with my phone. I do not recommend getting this product if you are using it with a phone to record your YouTuber videos with. My friends were able to tell me that the volume of my videos was low. Maybe the people who used it with a camera had a better experience, but I did not have a good one.
13/06/2021
Microphone ! acting weird
Had this Microphone about 2 years at the most and have only used it a hand full of times. When I try to use it now it makes my Sony a6400 shut off if I mount it on the camera or just put it close to the camera? I thought my camera had a problem but anytime I mount the mic on the camera it shuts on and off… mostly off. When I take it off the camera I have no problem at all and the camera works perfectly. I also tried another external mic and it works perfect. So no sure why it would do that… I can actually put the mic close to the camera and it shuts the screen down where you can see anything?? Not sure if the camera is off or it's just the screen on back? This is weird I know and have no idea why.. maybe it has a short in it?
08/06/2021
Buy it!
The quality was better than expected. Sound quality was better than what you get from the GoPro camera. Well worth it.
16/05/2021
Captures grip sounds
Captures every single movement of the tripod if you ever grip it to vlog.
14/05/2021
There are no faqs for this product.