E300 2.4GHz Wireless Lavalier Microphone with Charging Case Plug&Play for Streaming - Lighting
Out Of Stock
Product Unavailable
No Cancellation Fee
Free shipping to eligible country
E300 2.4GHz Wireless Lavalier Microphone With 44.1/48KH stereo real-time pickup and transmission function. Built-in noise reduction microphone, 8-level adjustable noise reduction level.

KF10.041

SKU:

KF10.041

44.99

https://www.kentfaith.com/KF10.041_e300-2-4ghz-wireless-lavalier-microphone-with-charging-case-plugplay-for-streaming-lighting
Description
* 44.1/48KH stereo real-time pickup and transmission function is better than most traditional wireless Bluetooth microphones that only transmit mono voice quality at an 8khz/16khz rate. With the help of the 2.4GHz spectrum, after connecting a clip-on microphone to the receiver, you can record audio at a distance of 50 feet (15 meters) from the receiver.
* Built-in noise reduction microphone, algorithm noise reduction, 8-level adjustable noise reduction level, 360° recording; built-in real-time monitoring function, you can test whether it is working normally during the recording process, and monitor the audio status, complete the recording at one time, let your Recording is more professional and convenient.
* The storage compartment is also a charging compartment. After the charging compartment is fully charged, the transmitter can be fully charged twice, and the transmitter can work continuously for up to 4-6 hours per charge.
* The compact body does not take up much space, weighs only 12g, and does not increase the weight you carry with you. The mini metal clip allows you to easily clip it to your collar or pocket.
* No need for APP or Bluetooth, the connection is very simple, plug and play, compatible with your iPhone iPad iPod series, Andriod smart phones, etc. Support live broadcast, such as Facebook, Youtube, Instagram live broadcast.
Shipping
Free shipping to eligible country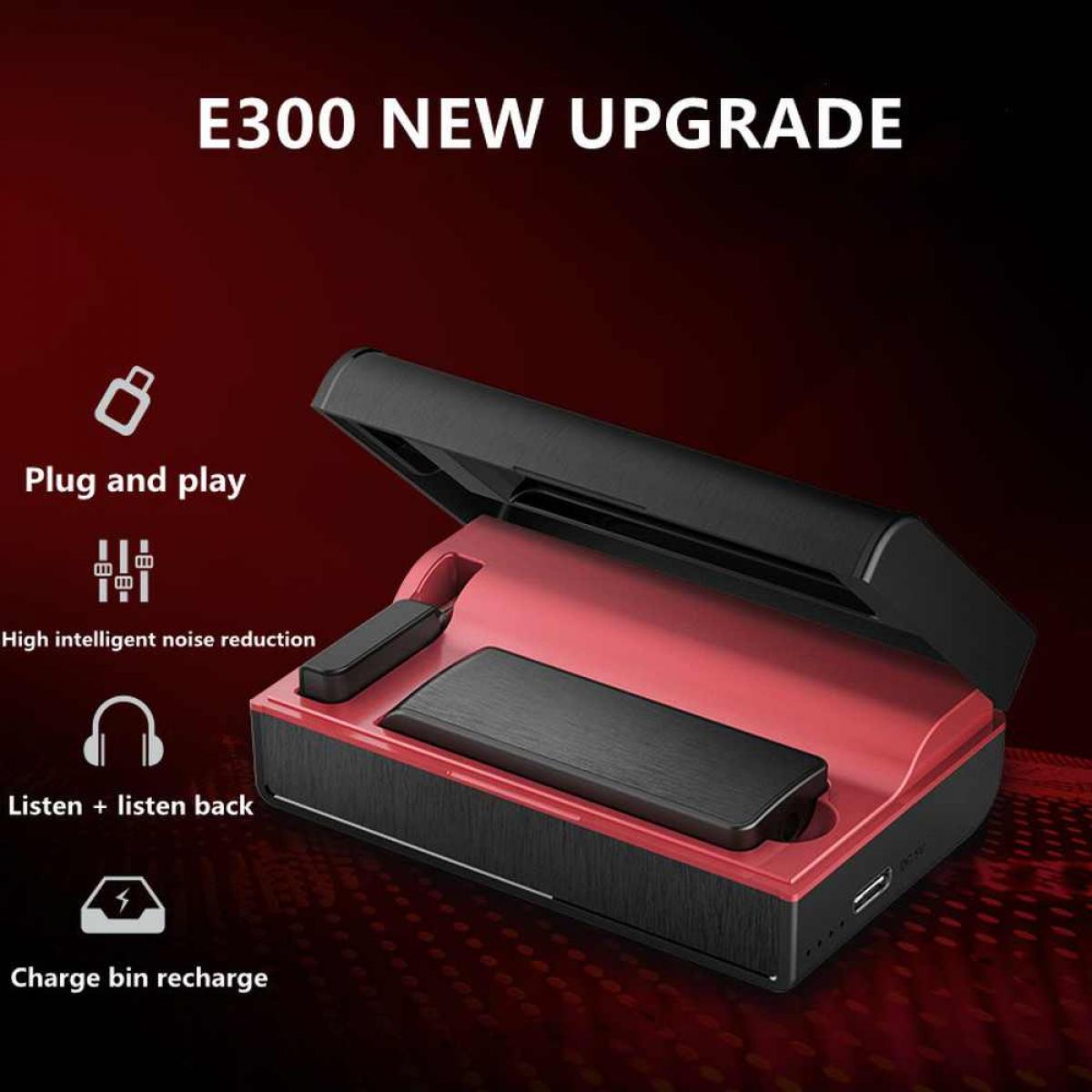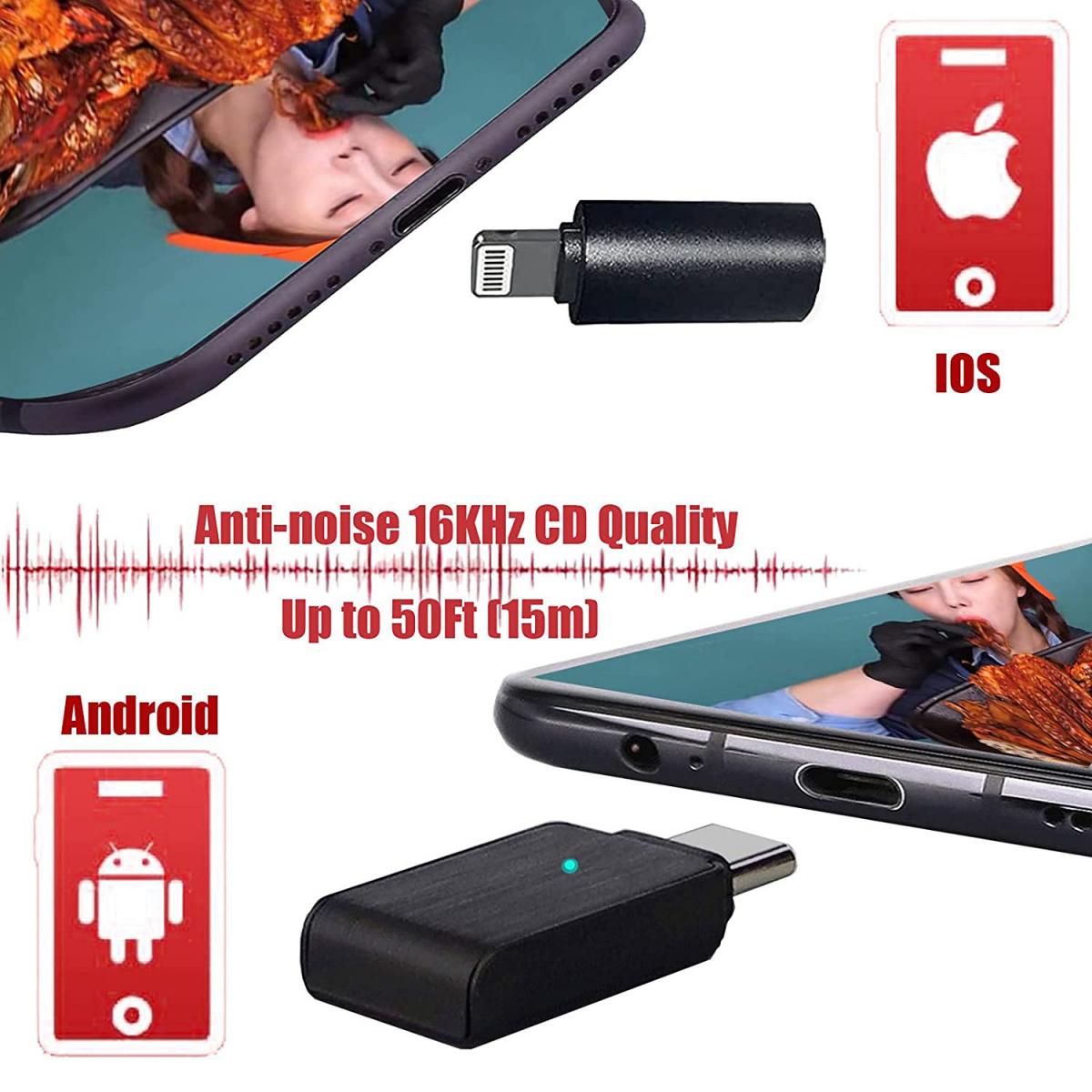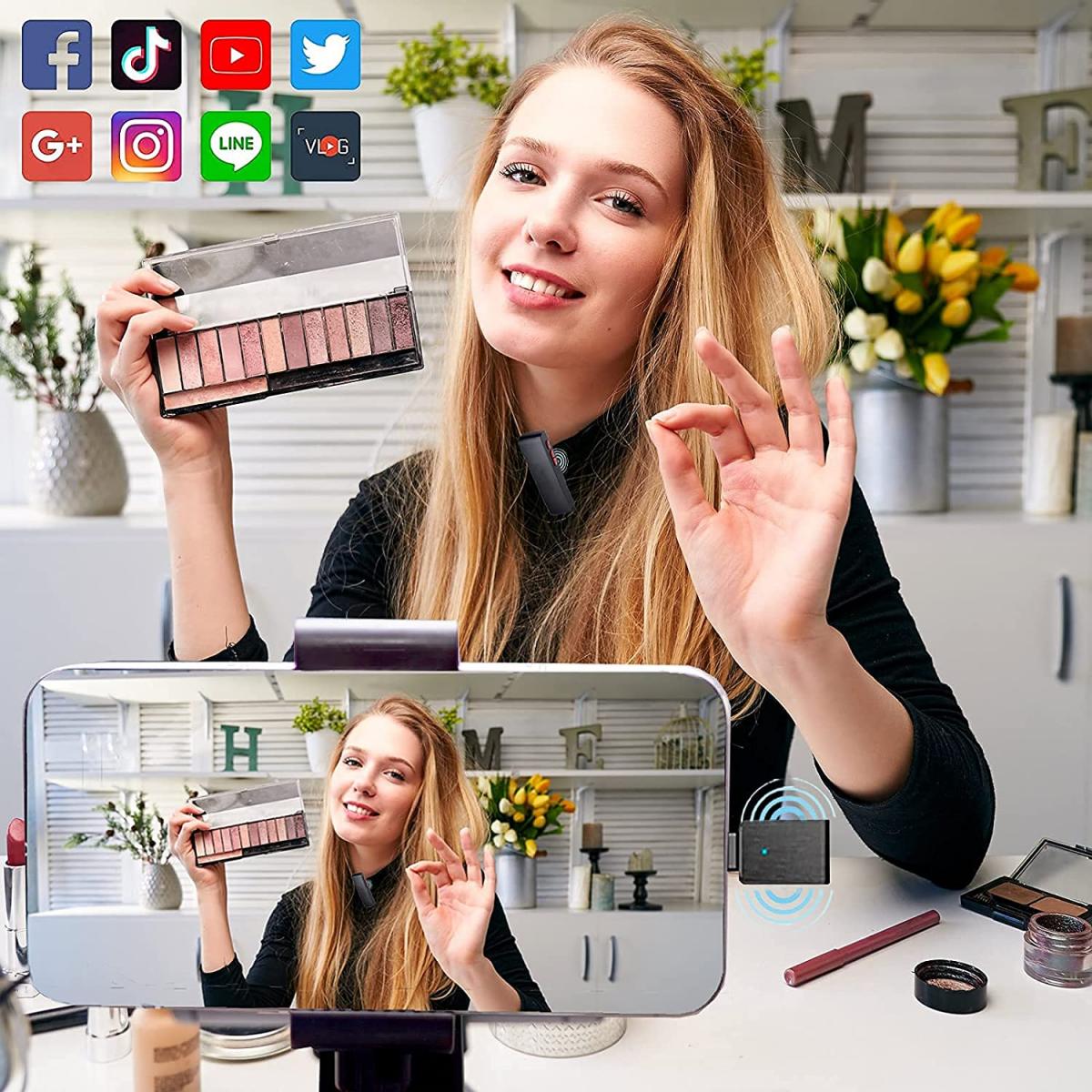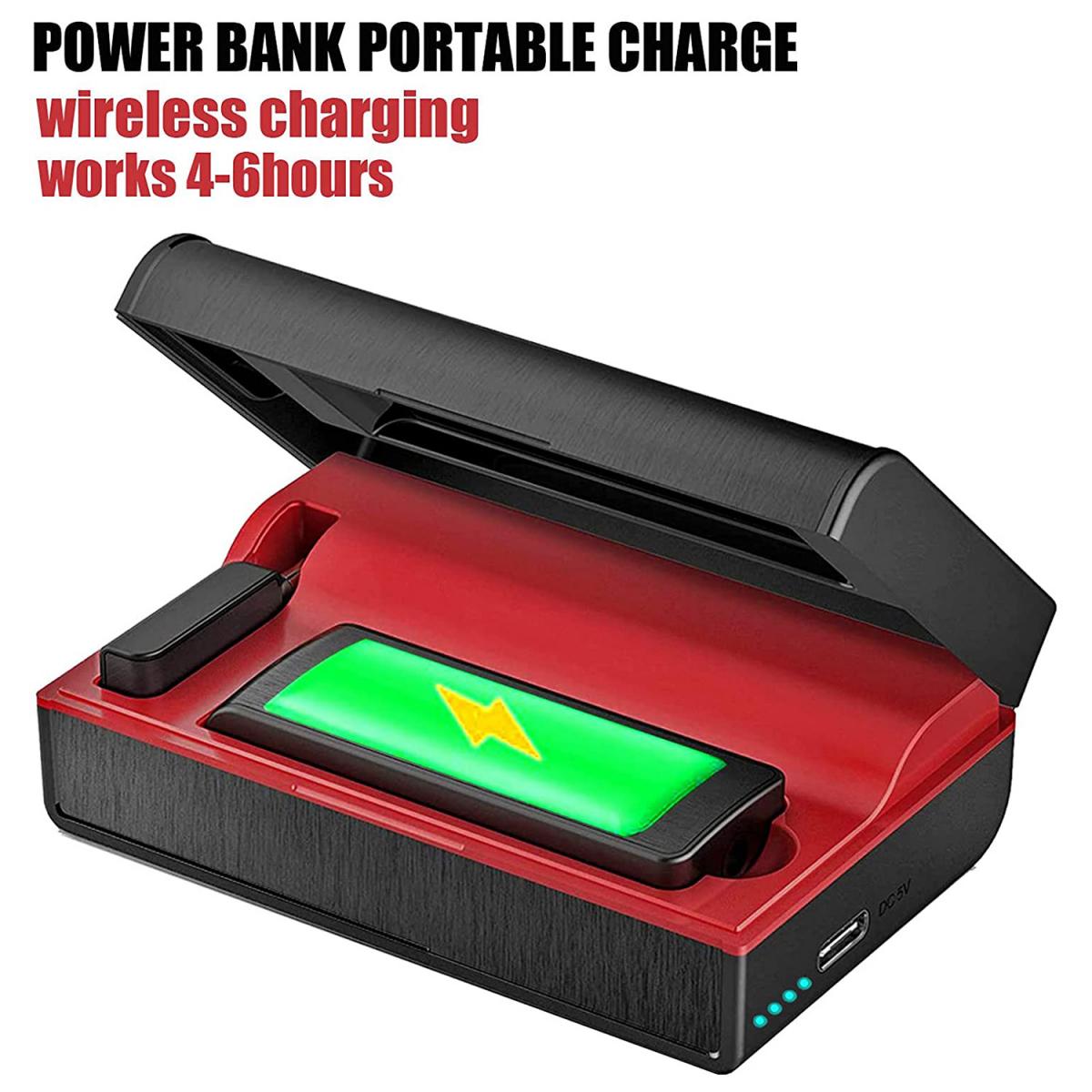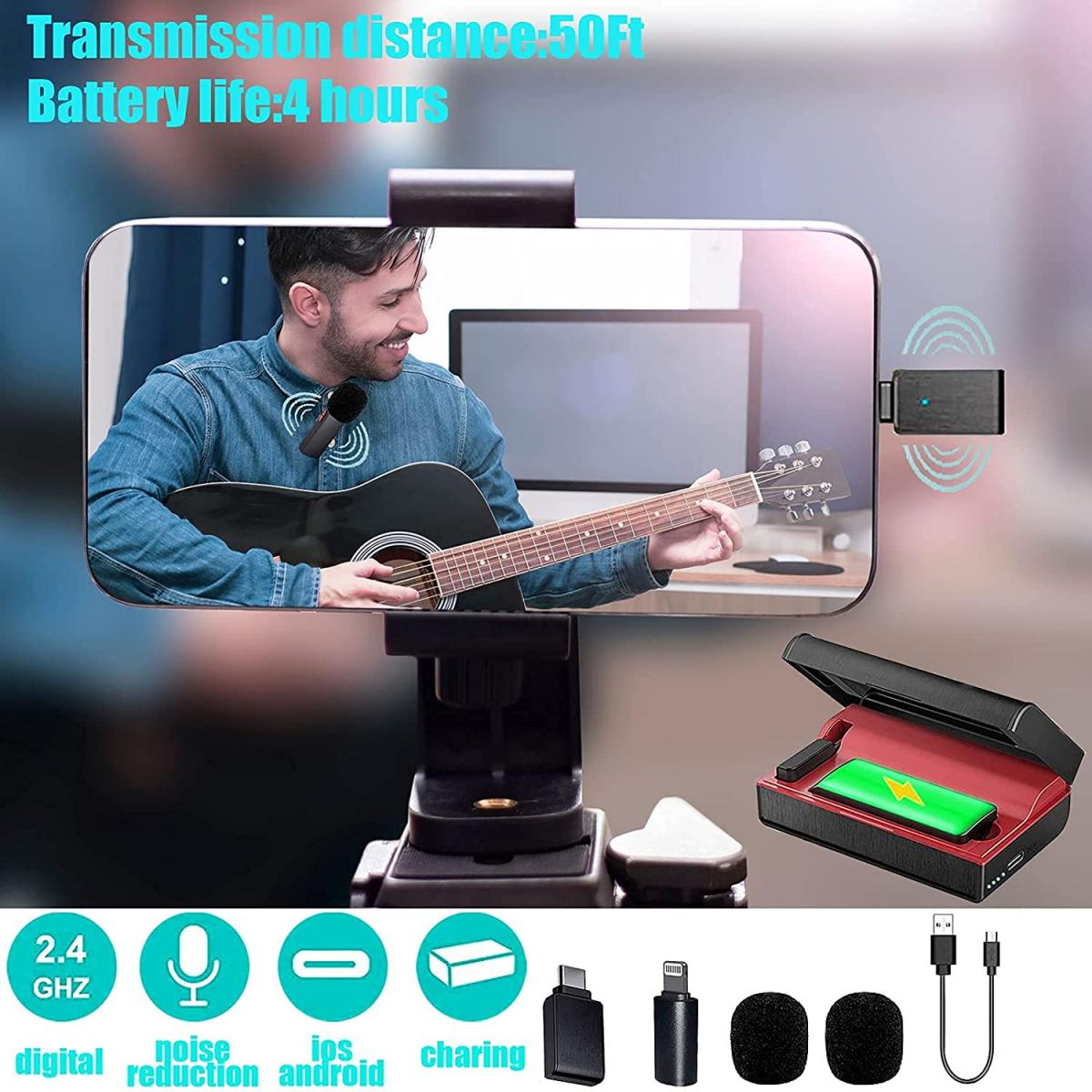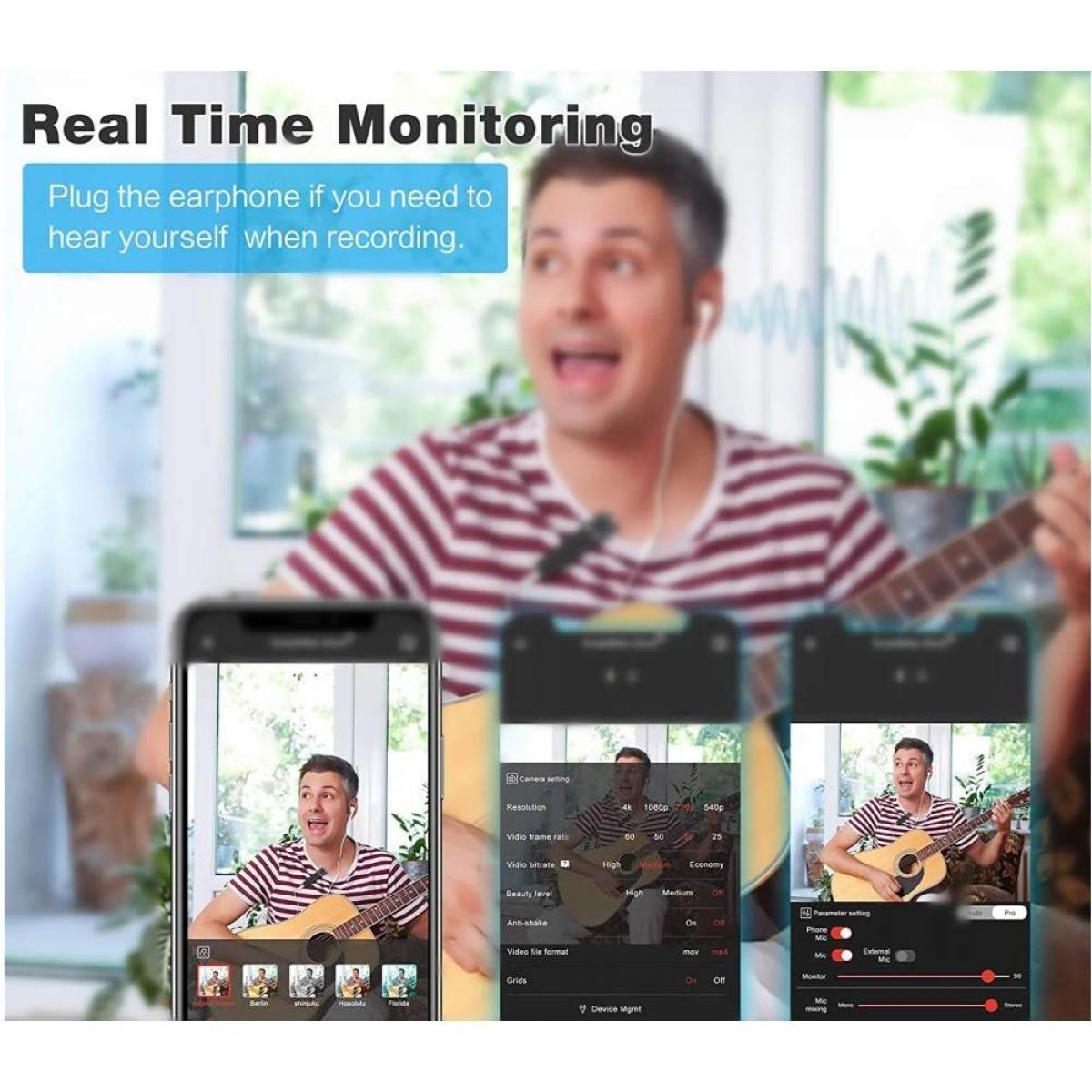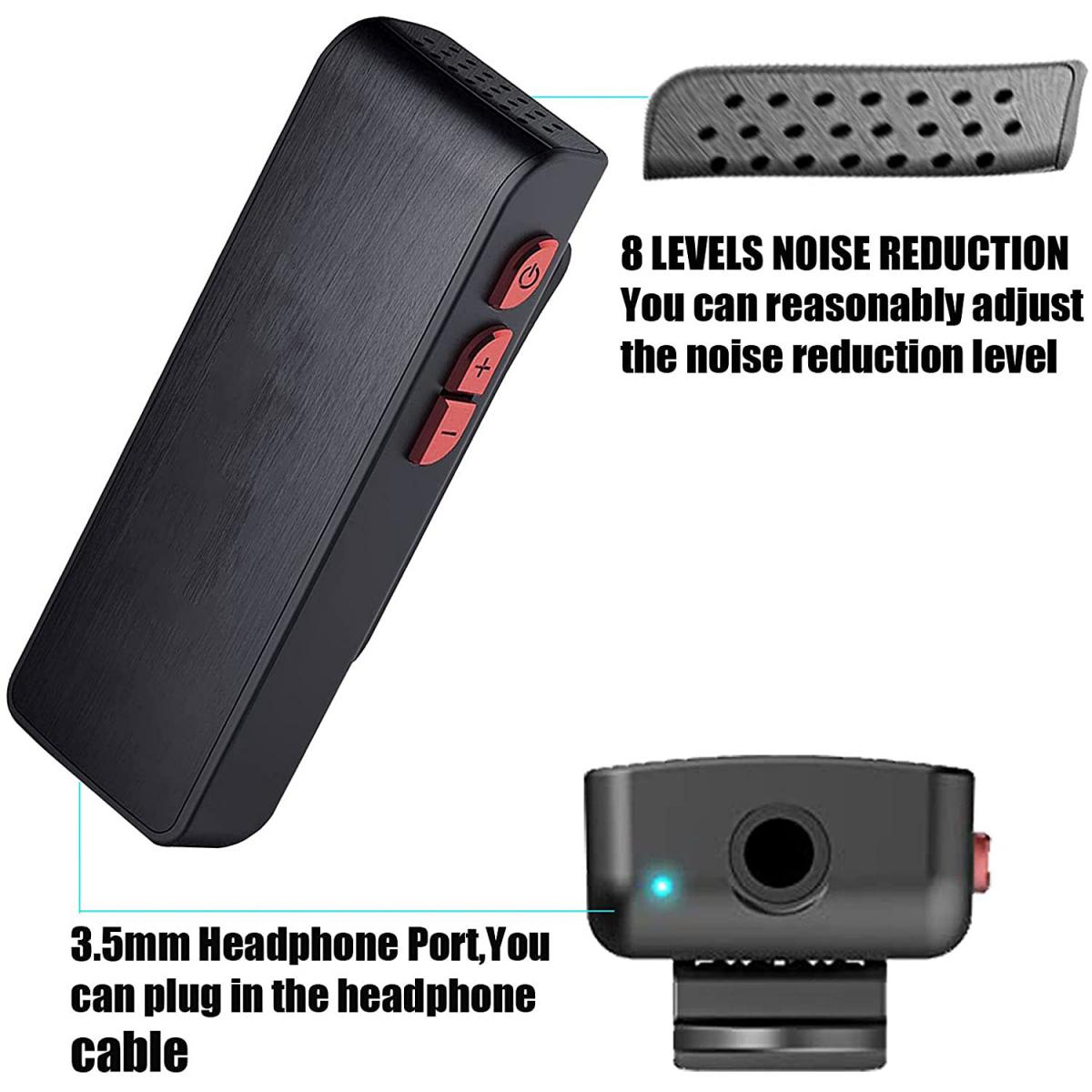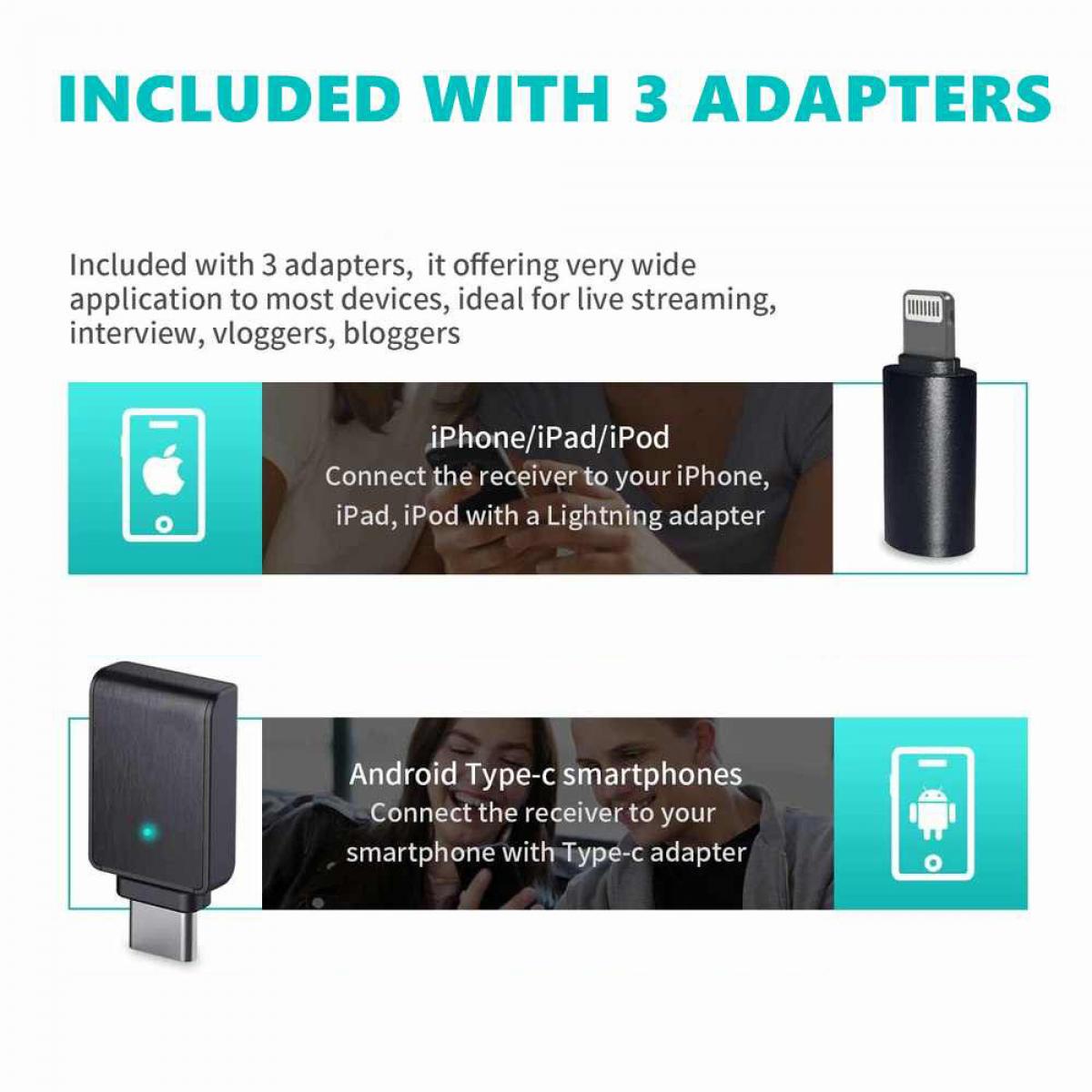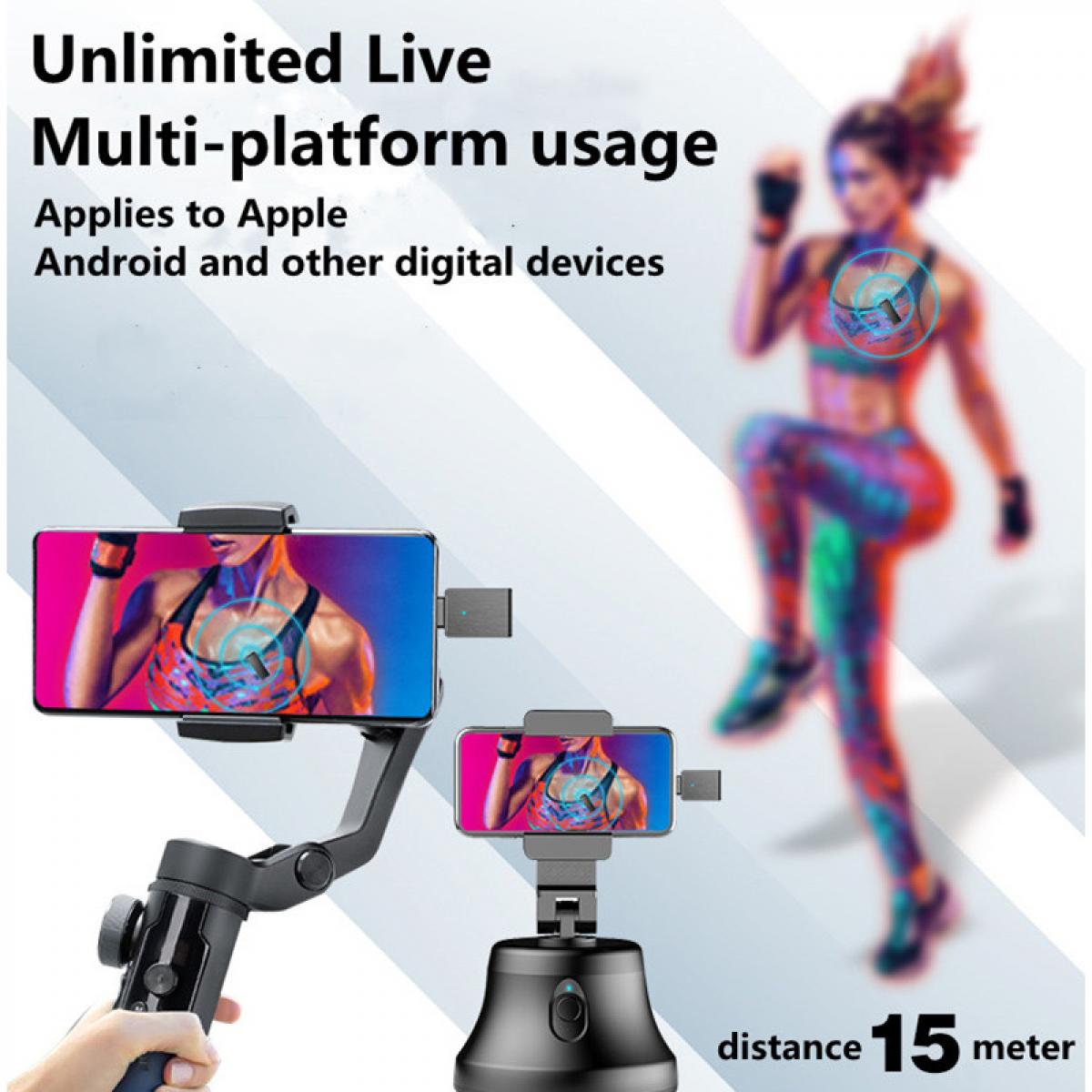 | | |
| --- | --- |
| Product model | E300 |
| Product material | ABS |
| Charging time | 1.5h |
| Working hours | 4h |
| Connection method | Automatically connect at boot |
| Transmission distance | 10-15 meters |
| Frequency response range | 16KHz |
| Collection mode | Omnidirectional |
| Microphone power supply mode | Built-in 140mah polymer battery |
| Microphone size | 2.1*1.7*5.5cm |
| Charging compartment size | 8.2*5.1*2.6cm |
| Charging warehouse power supply mode | Built-in 1200mah lithium battery |
| Charging time | 3.5h |
| Packing size | 18.4*11*3.5cm |
| Packing weight | 168g |
| Packing list | Wireless lavalier microphone transmitter*1, receiver*1, charging compartment*1, charging cable*1, manual*1, windproof sponge cover*2 |
Difficult to use with iPad.
Works with my iPad with the exception that you have to remove the microphone in order to review the recording. This makes it impractical for adding audio while editing a video since you have to review often.
19/08/2021
Easy to use and great sound quality
I love that it has all the different connectors for different devices!
13/08/2021
Great purchase!
I bought this for work for Zoom meetings and it's perfect. Being compatible with both Apple and Android devices is a plus!
04/08/2021
Instructions are brief and a bit misleading.
I have not yet put it to a real test but so far it appears to work well.
29/07/2021
Great
It works great. Easy, no set up. Just charge, plug the receiver into the adapter. Plug into phone or tablet and turn the mic on.
26/07/2021
Excellent Product and Customer Service!!
I want to thank Lewinner for the high quality product as well as customer service. They were very helpful when I had initial issues getting the wireless mic to work with my iPhone 12. They helped revolve the issue. This was the best customer service to date. And.. I love the wireless mic for making instructional cooking videos. Thank you Lewinner for your excellent product and customer service!!
22/07/2021
Easy to use. Plug & record.
Really simple to use. Soybd is great for what I needed. Doing a lot of out door recording and it really brought my volume up. Great product for proce & technical support is very responsive.
18/07/2021
Won't keep a charge long, but works fine when it does
When it works, it's great. Problem is it won't keep a charge. Update: the seller contacted me and offered a refund. I declined for the time being, because even though it doesn't seem to hold a charge long when it does it works just fine, and I have been using it. So I'm adding an extra star for customer service. I'll experiment with how long it takes to charge it to. The package says an hour I think, but I may need to charge it overnight or at least for several hours.
16/07/2021
Best wireless mic out there
By far the best wireless mic with the best quality sound I have found & at an affordable price too, cant beat it!
14/07/2021
Too small for my use
It's can accurately capture my voice. I need to do my homework by recording videos on my phone and it makes up for the lack of my phone microphone sound being too small. It charges quickly, but can be used for a long time. It has helped me a lot!
14/07/2021
There are no faqs for this product.