67mm Lens Filter Kit Neutral Density ND2+ND4+ND8 Graduated Color Filter Blue+Orange+Grey with Lens Hood & Lens Cap
Buy 99$-9$, 199$-25$, 299$-39$, 599$-100$
New customer gift package
Free shipping worldwide
Buy KENTFAITH 67mm lens filter kit neutral density nd2+nd4+nd8 graduated color filter blue+orange+grey with lens hood & lens cap online, worldwide free shipping and 30 days return guarantee.

SKU0916

SKU:

SKU0916

24.99

https://www.kentfaith.com/SKU0916_67mm-filter-set-nd2-nd4-nd8-graduated-blue-orange-grey-cleaning-cloth-lens-hood-lens-cap-pouch
Buy 99$-9$, 199$-25$, 299$-39$, 599$-100$
Description
* Package includes: K&F Concept 67mm ND Filter (ND2 ND4 ND8) + Slim Graduated Color Lens Filter ( Blue Orange Gray )+ Microfiber Lens Cleaning Cloth + Flower Petal Lens Hood + Center Pinch Lens Cap + Filter Pouch
* Graduated Color Filter:•Mounted on rotating frame, shooting angle adjustable. •Perfect for changing the mood of a picture. •Great for photographing the sky, the sunset, the rosy cloud, the lake water, etc.•Ultra slim 5mm frame made of aircraft grade magnalium, helps to avoid vignetting
* The filters are double-threaded, so you can stack your lens cap and other accessories as needed. Great for portraiture and outdoor scenes in strong sunlight.
* ND filters (Neutral Density) reduce the amount of light reaching the film without affecting the color. Can be used to enable slower shutter speeds. Also can be used to better separate subjects from the background by allowing wider apertures, effectively decreasing depth of field. Great for portraiture and outdoor scenes.
* Compatible with NIKON DSLR D7100 D7000 D5300 D5200 D5100 D3200 D90 D80 D70 with a 18-105MM, 18-140MM or a 70-300MM zoom lens.Also compatible with the CANON EOS REBEL (T5i T4i T3i T3 T2i T1i XT XTi XSi SL1) with a 18-135MM, 17-85MM or a 70-200MM zoom lens.
Shipping
Free shipping worldwide
Sale
Buy 99$-9$, 199$-25$, 299$-39$, 599$-100$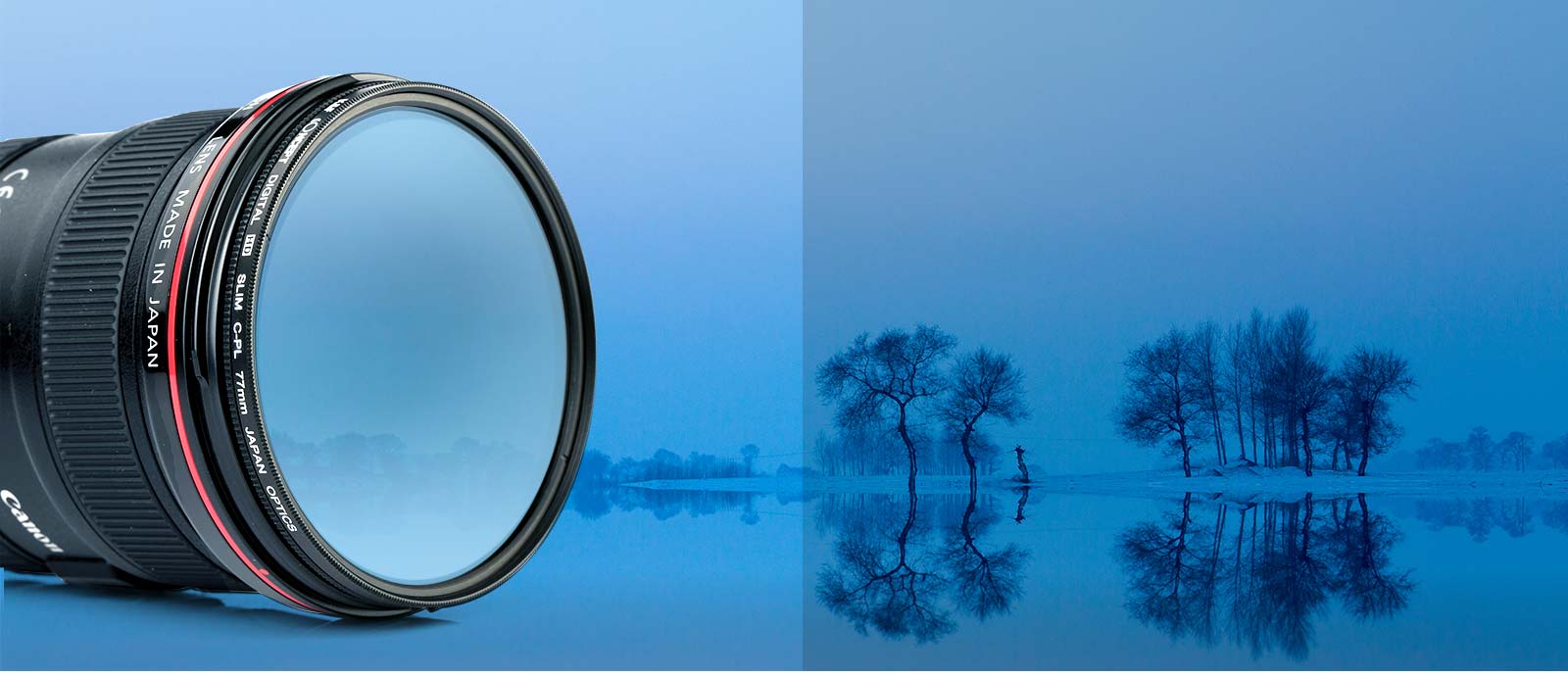 Circular Polarizing CPL Filter
Can be used for any type of photography. Polarizing filters are typically circular, allowing for easy control of the effect of polarization.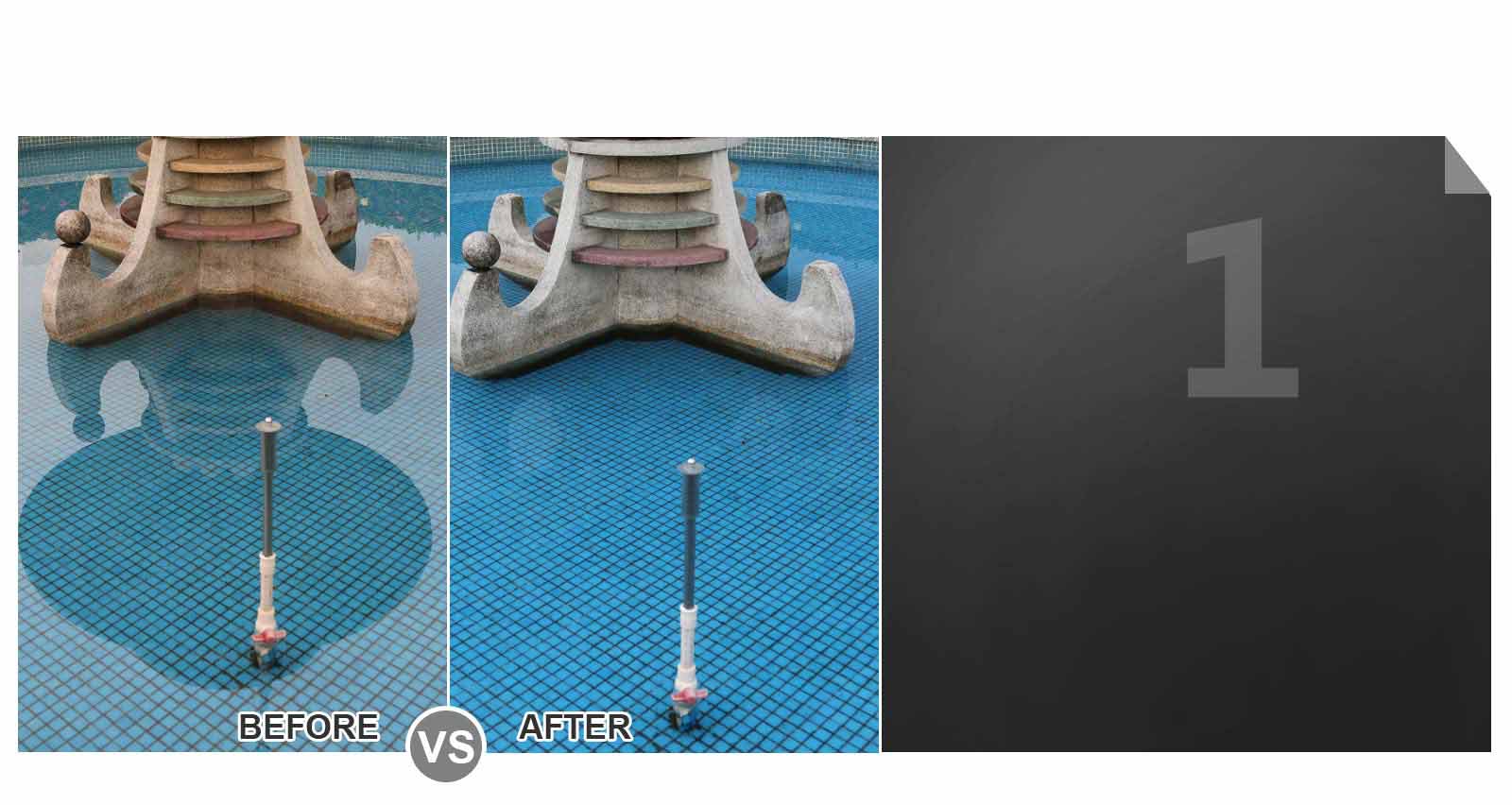 ENHANCING COLORS AND INCREASING CONTRAST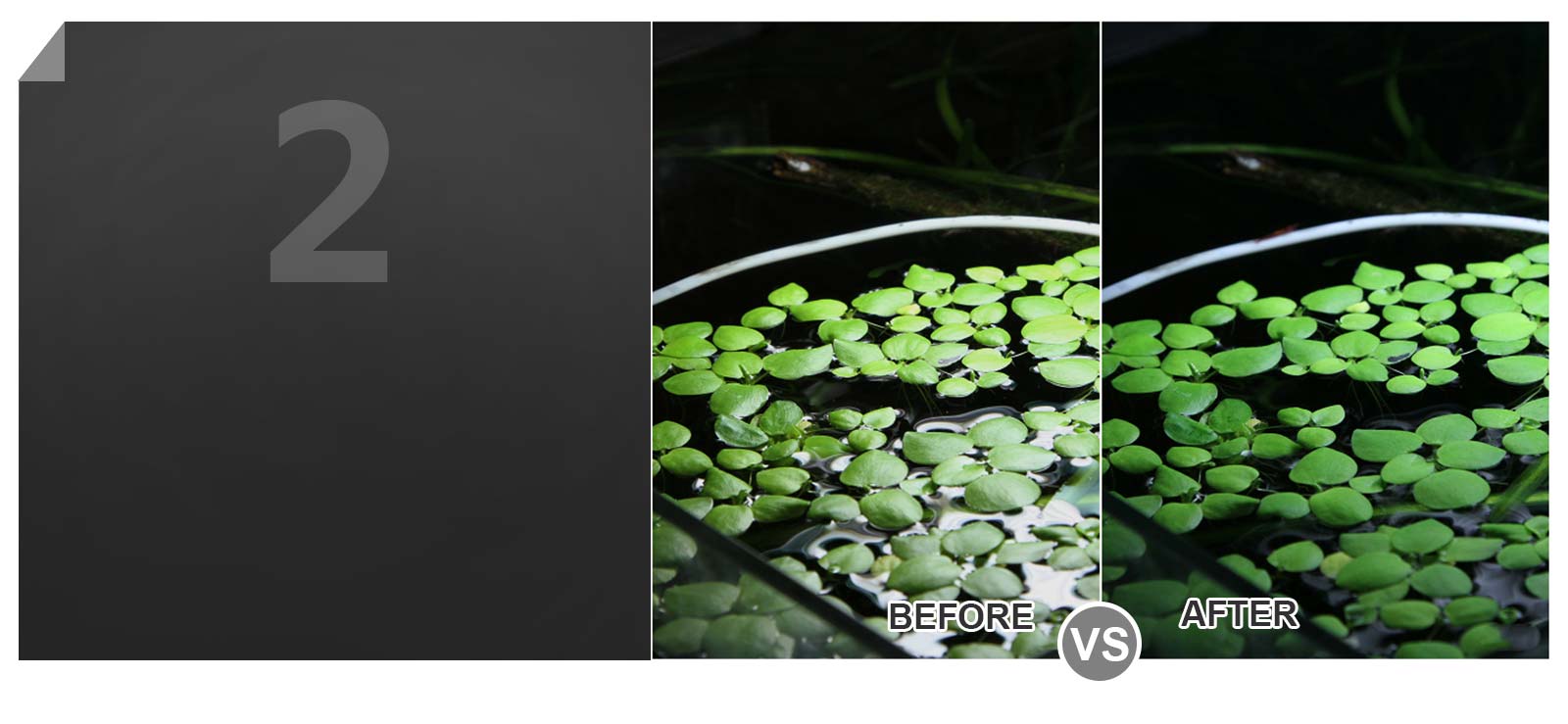 DRAMATICALLY REDUCING REFLECTIONS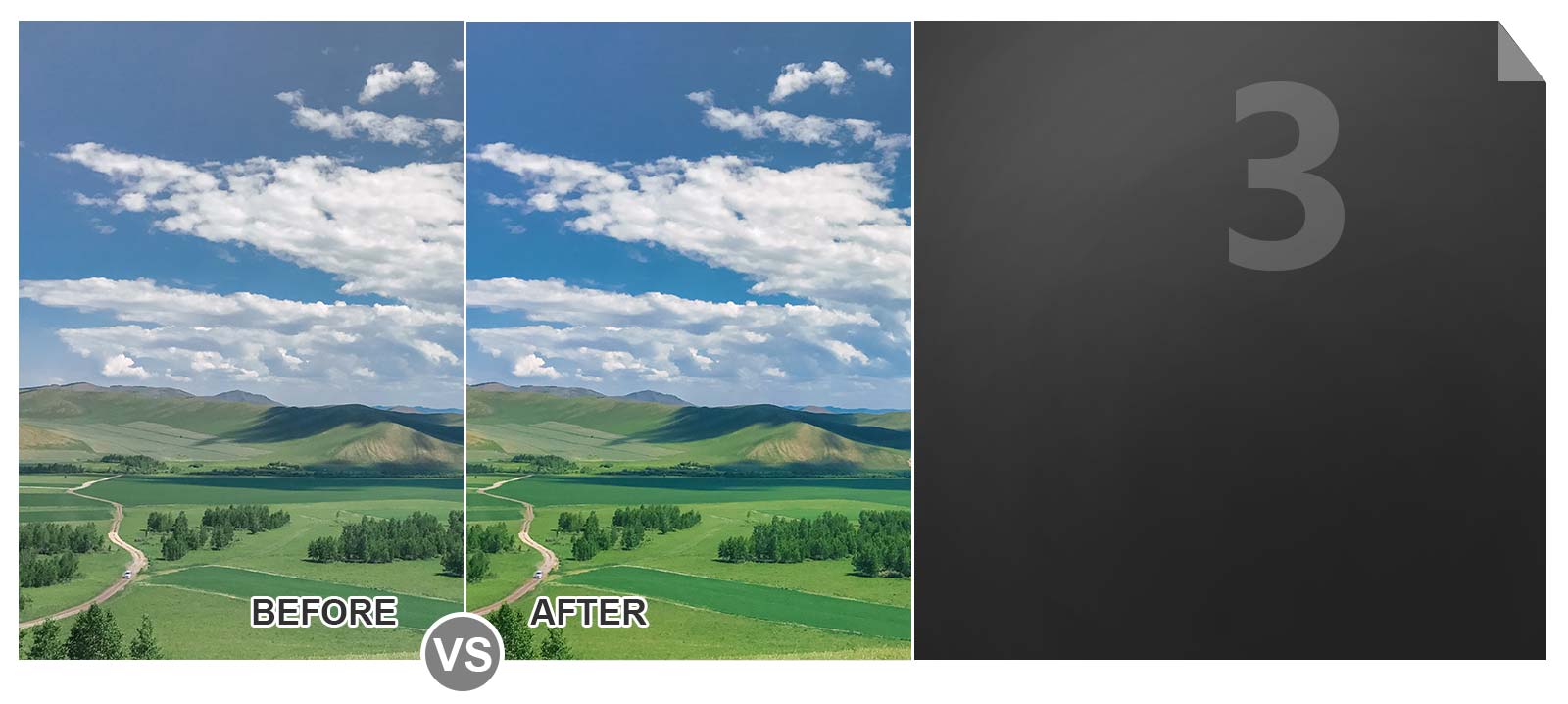 FILTERS OUT POLARIZED LIGHT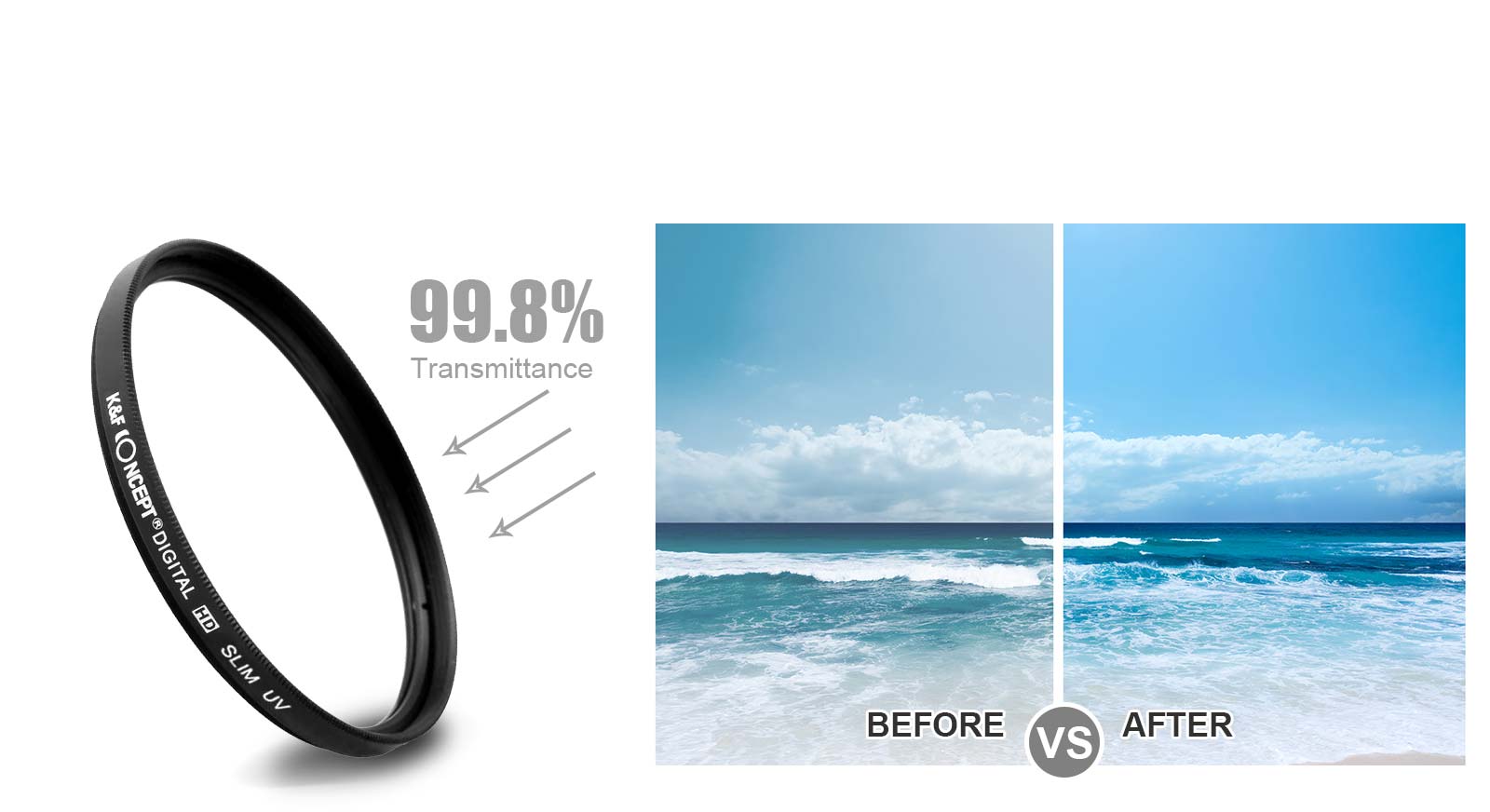 UV FILTER
High quality UV filters can be permanently mounted on lenses with a minimum impact on image quality.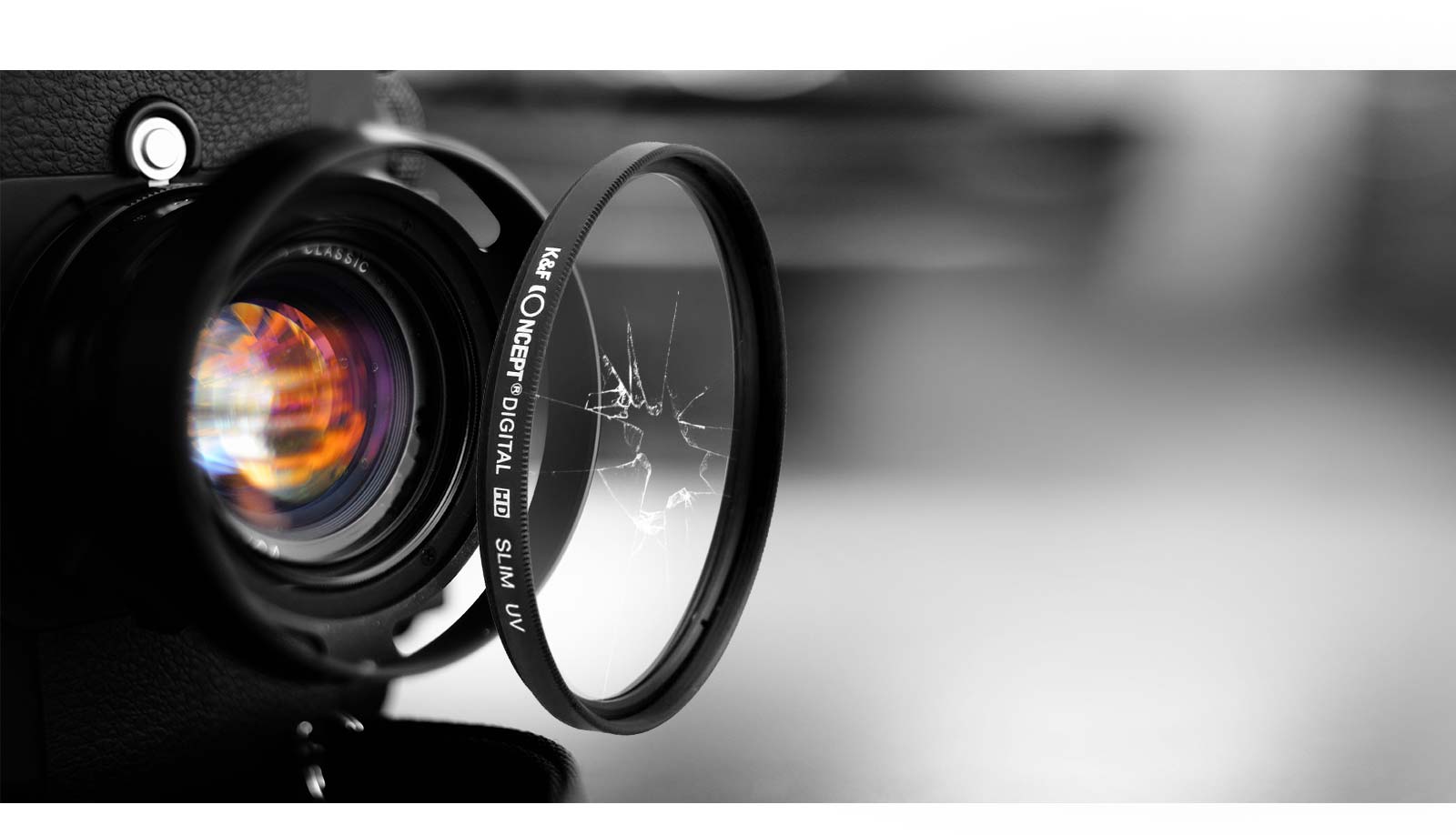 LENS PROTECTION
Protects the front element of a lens from dust, dirt, moisture and potential scratches.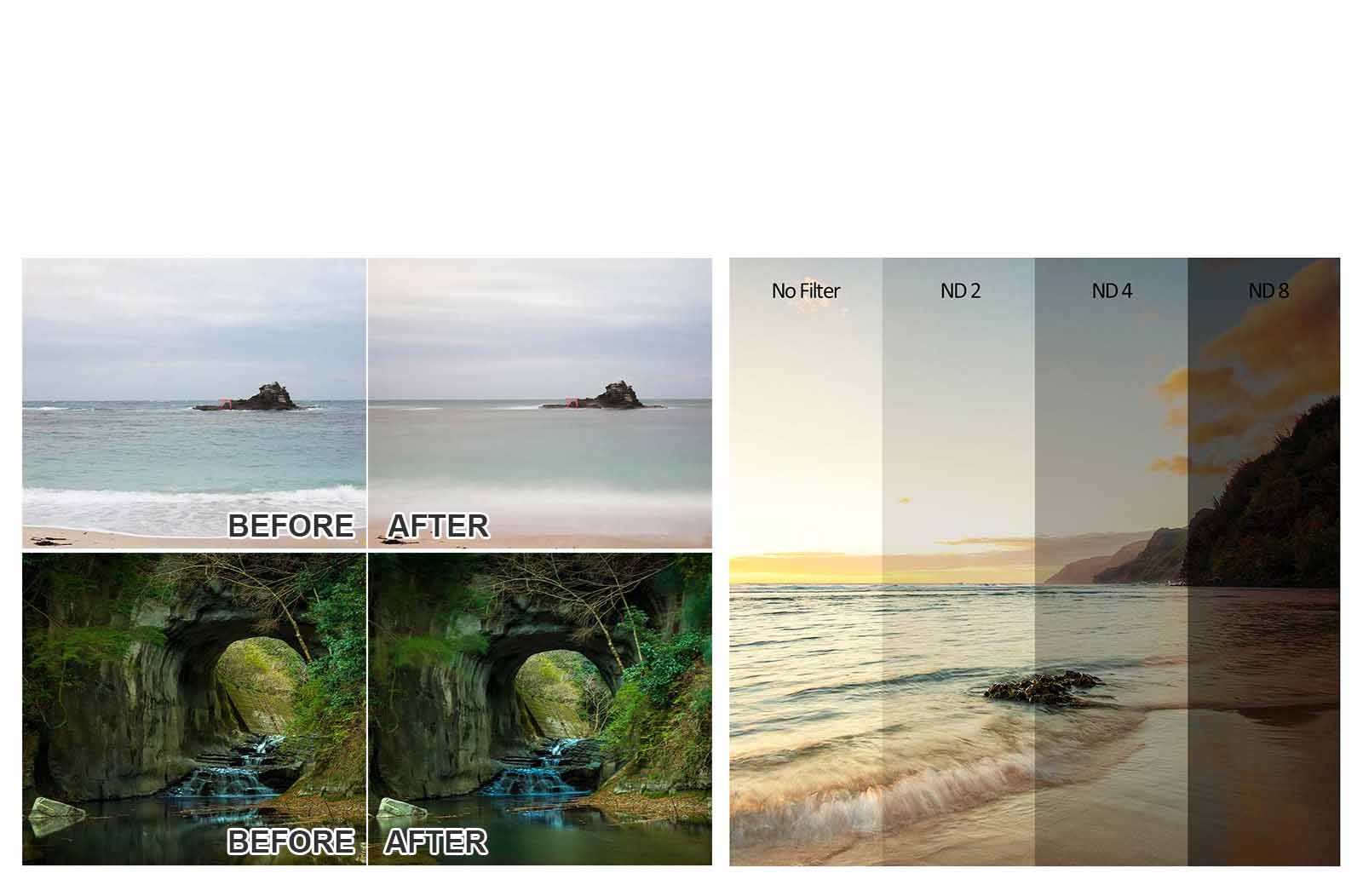 ND FILTER
Reduces the amount of light entering the lens, thus decreasing camera shutter speed. Useful for situations where motion blur needs to be created (rivers, waterfalls, moving people) or large apertures must be used with flash to avoid overexposure.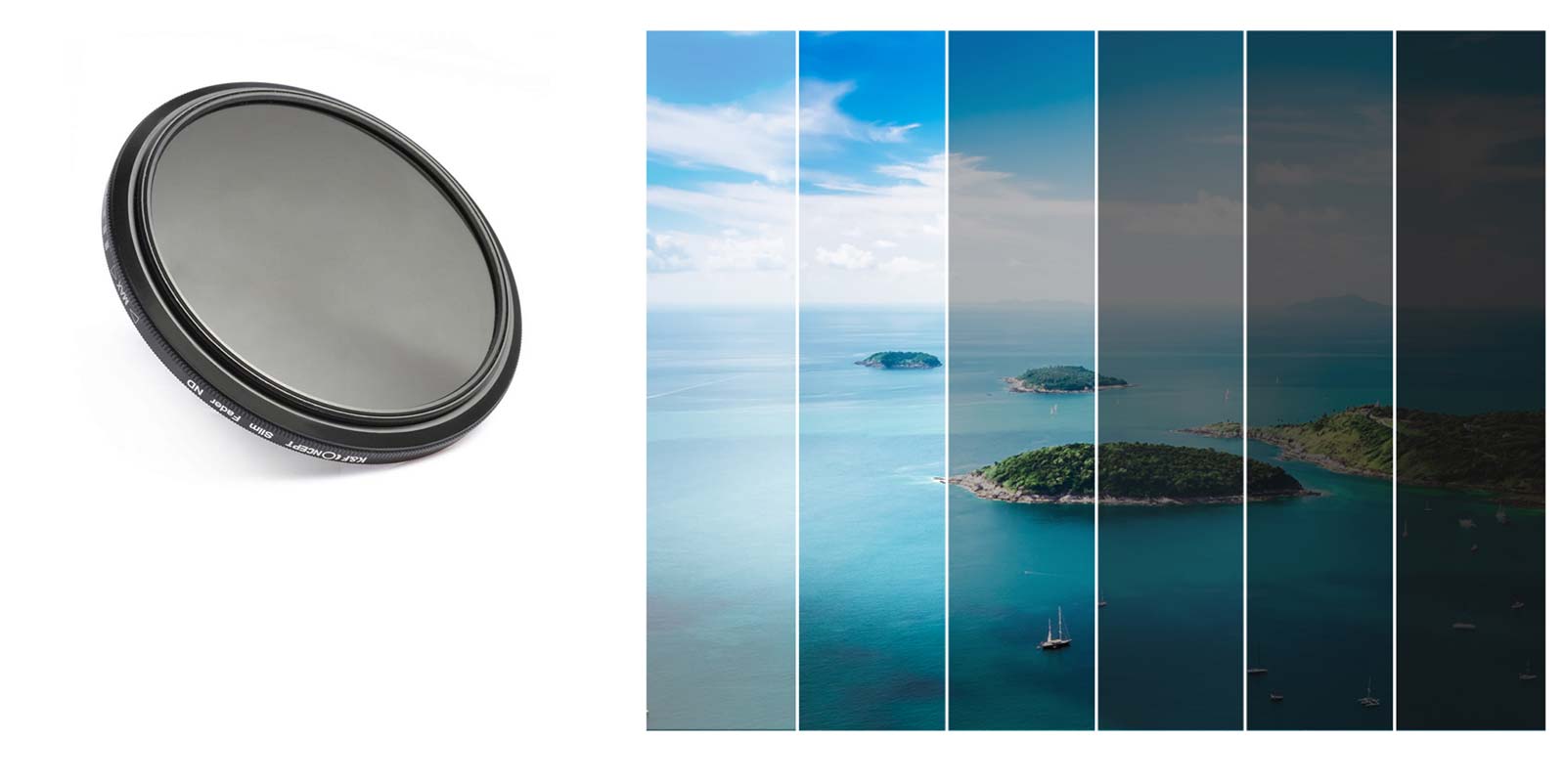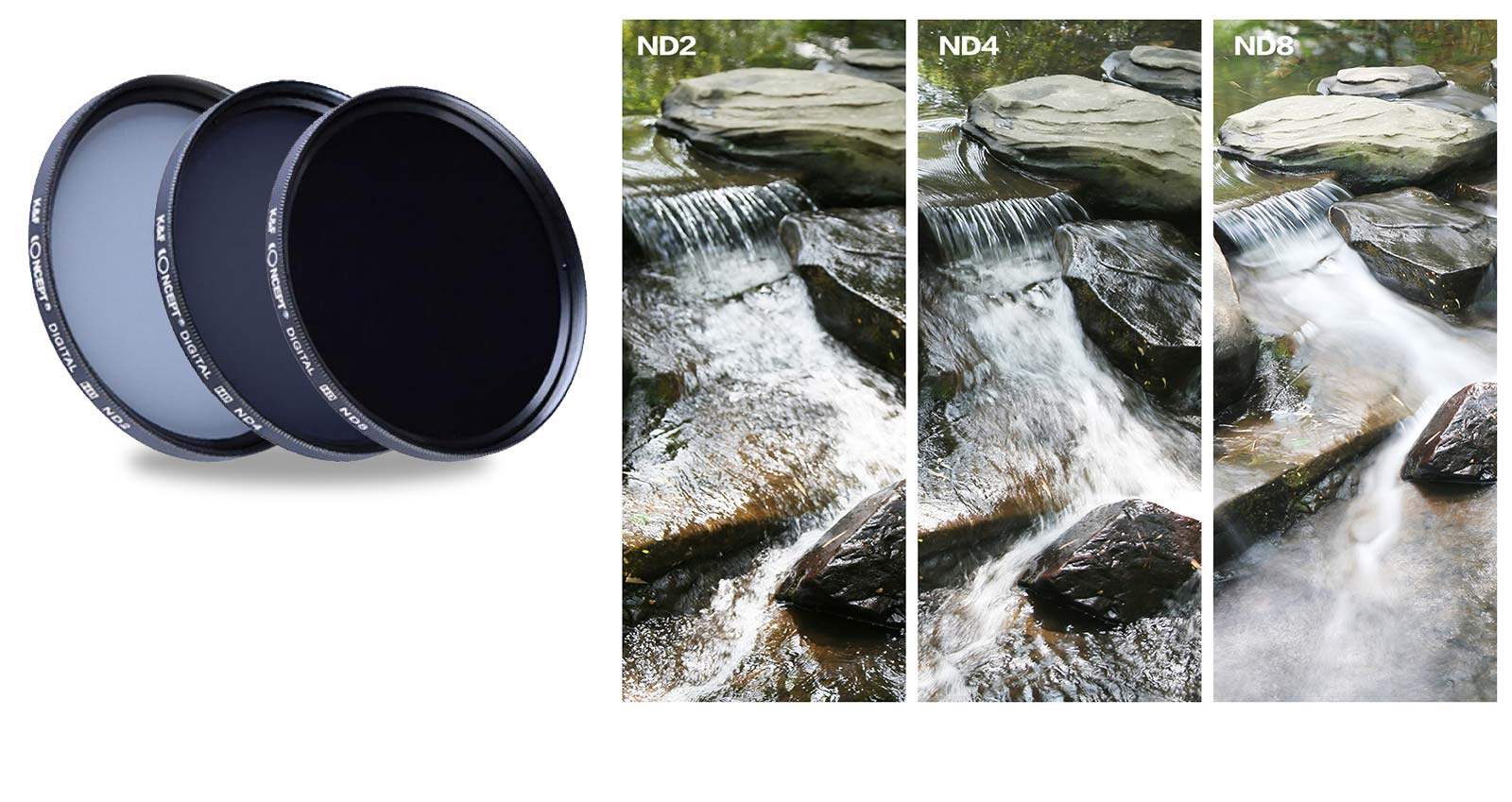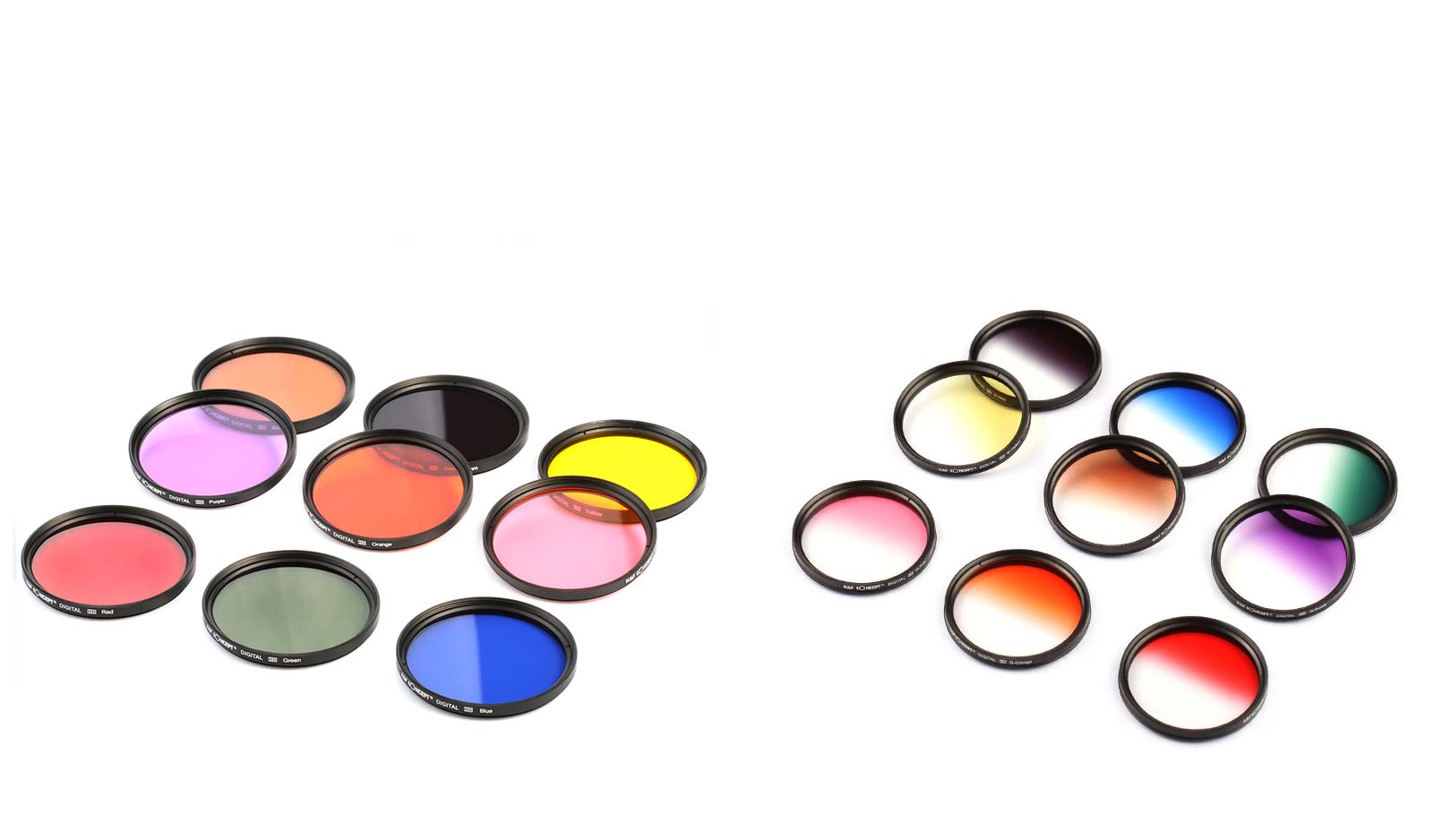 COLOR FILTER SET
Corrects colors, resulting in a change in camera white balance. Some color filters can subtract colors, blocking one type of color and allowing other colors through. These types of filters were popular for film. They are rarely used in digital photography, since their effects can be easily applied in post-processing.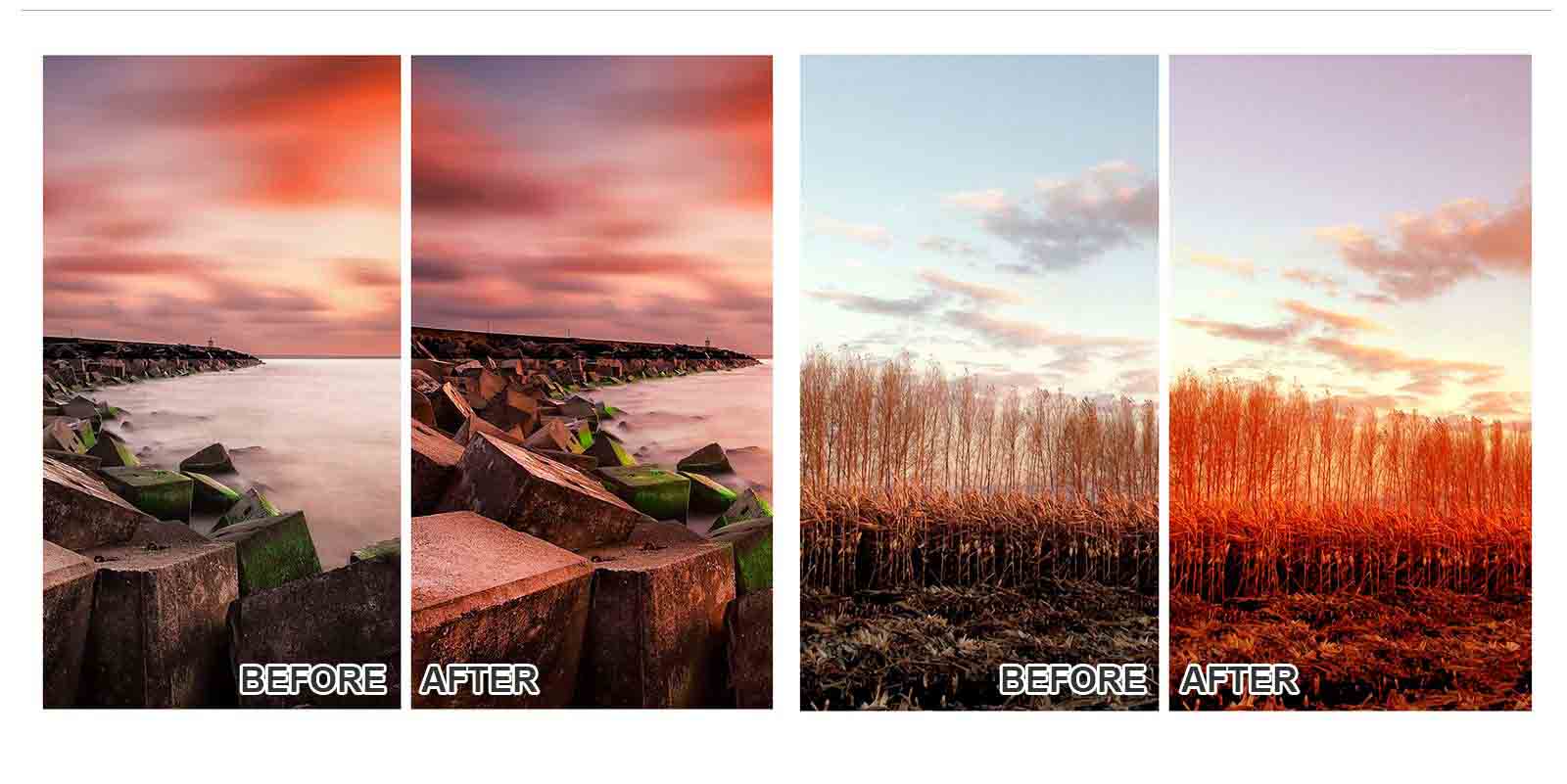 Graduated red
Graduated orange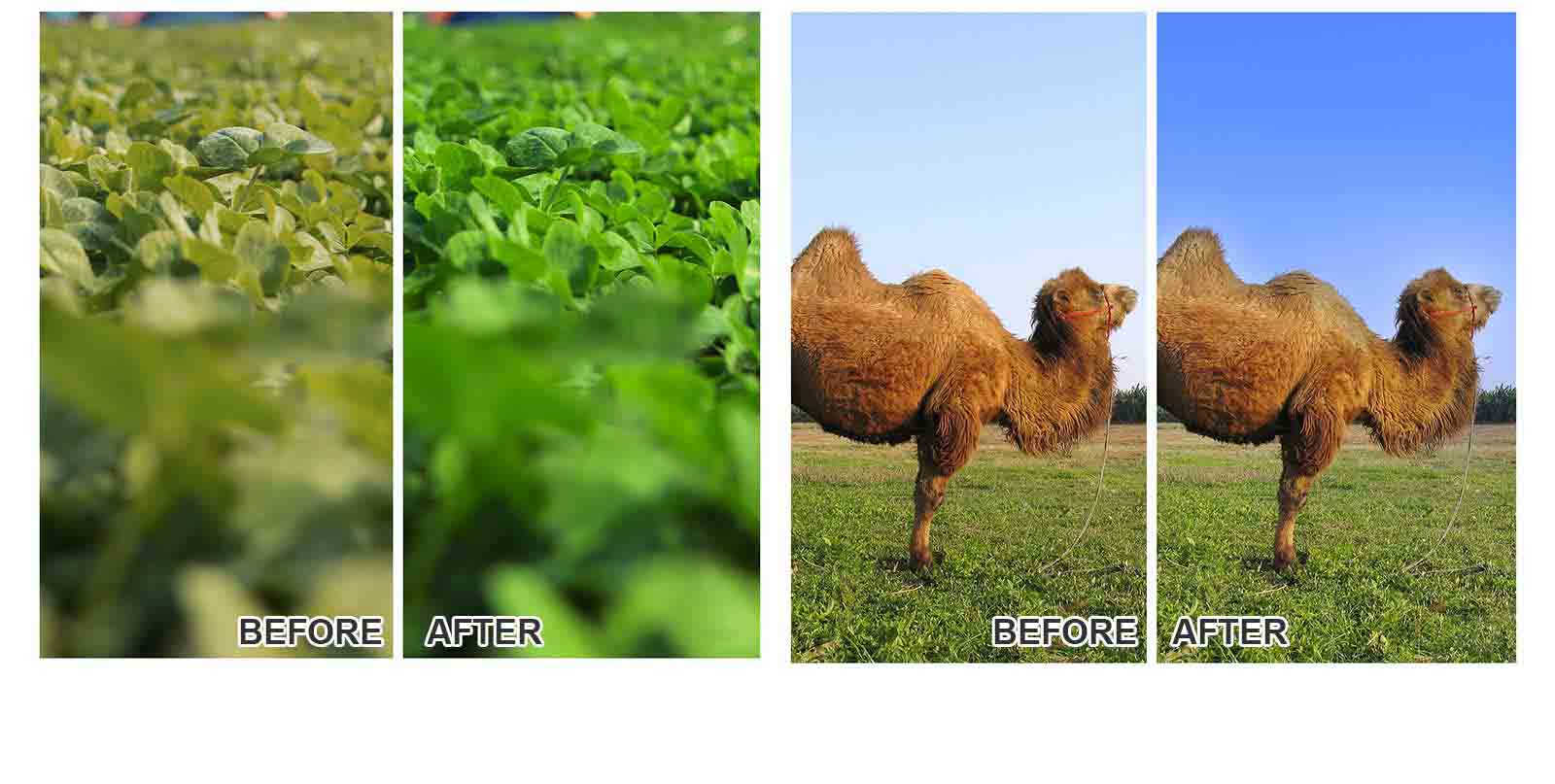 Graduated green
Graduated blue
All Reviews
Image

All Star

5 Star

4 Star

3 Star

2 Star

1 Star
Filters delivered as described
Item neatly delivered in good time. A transperent filter will be a good addition to the kit.
09/04/2019
I am happy so far.
The filter package came right away, it was safetly packagedd, and the filters look good!!
21/10/2018
Good filters, some minor issues
A good kit for the price and arrived quickly. The filters are good quality and fit well on my Nikon P900. The additional lens cap is handy to have but the lens hood unfortunately doesn't fit. The carry pouch is good enough but leaves small fibres on the filters so cleaning is always required, which does defeat the purpose a bit. It's a bit frustrating but not a deal breaker. The main thing is the filters themselves are fine.For anyone looking to use these with a P900 you should also be aware that it does cause issues with focus near the extent of the zoom when a filter is fitted and it becomes necessary to remove the filter again to allow proper focus beyond a certain point.
06/11/2017
Great lenses
Great lenses
18/02/2017
k&f concept
Exactly as described great product definitely helps take better photography
01/07/2016
Nice filters
I haven't had a chance to use these yet, I bought the wrong size on accident (nothing some step rings wont fix in the future), but they are well packaged and look great. holding them over the lens of my camera they do exactly what they say they do, and the case they come with is great too and well padded.
17/03/2015
There are no faqs for this product.
How to check your lens size