JD950 RGB USB Condenser Microphone With USB 3.5mm Jack for Streaming
Out Of Stock
Product Unavailable
No Cancellation Fee
Free shipping to eligible country
Free Shipping. 30 Day No Reason Return. This iPhone microphone has a wide frequency response and high-definition sound resolution.

KF10.035

SKU:

KF10.035

35.99

https://www.kentfaith.com/KF10.035_jd950-rgb-usb-condenser-microphone-with-usb-3-5mm-jack-for-streaming
Description
* The cardioid mode correctly captures your voice in front of the computer microphone, producing a clear, smooth, and crisp sound. The two-way mode collects sound from the front and back of the computer microphone, but not the side sound. Ideal for two-person podcasts, face-to-face interviews, meetings
* The cardioid recording microphone is perfect for podcasts, games, streaming, youtube, Skype calls, vocals, and musical instruments
* High-quality USB condenser microphones provide original and accurate capture without static noise. A large 14mm diaphragm and a 50Hz-18KHz tabletop microphone with a smooth and flat frequency response provide professional crystal clear sound and strong bass response. For podcasts, high-quality microphones ensure that your beautiful voice is reproduced on the Internet, which is very suitable for communication, creation, and recording
* The dazzling RGB dynamic light effect creates a dreamy sound atmosphere and brings you a new experience when recording music and game voice
* High-quality USB condenser microphones provide original and accurate capture without static noise. A large 14mm diaphragm and a 50Hz-18KHz tabletop microphone with a smooth and flat frequency response provide professional crystal clear sound and strong bass response. For podcasts, high-quality microphones ensure that your beautiful voice is reproduced on the Internet, which is very suitable for communication, creation, and recording
Shipping
Free shipping to eligible country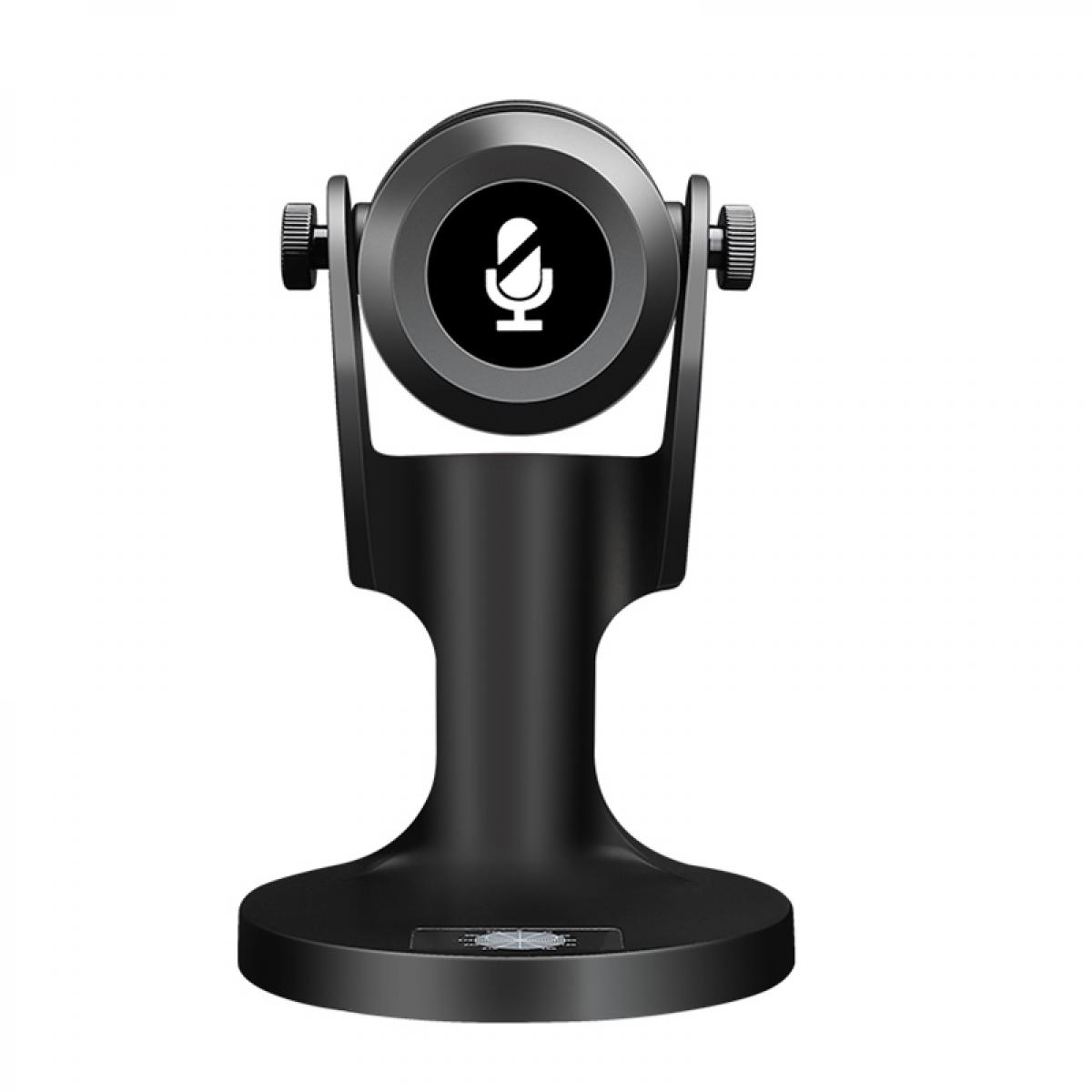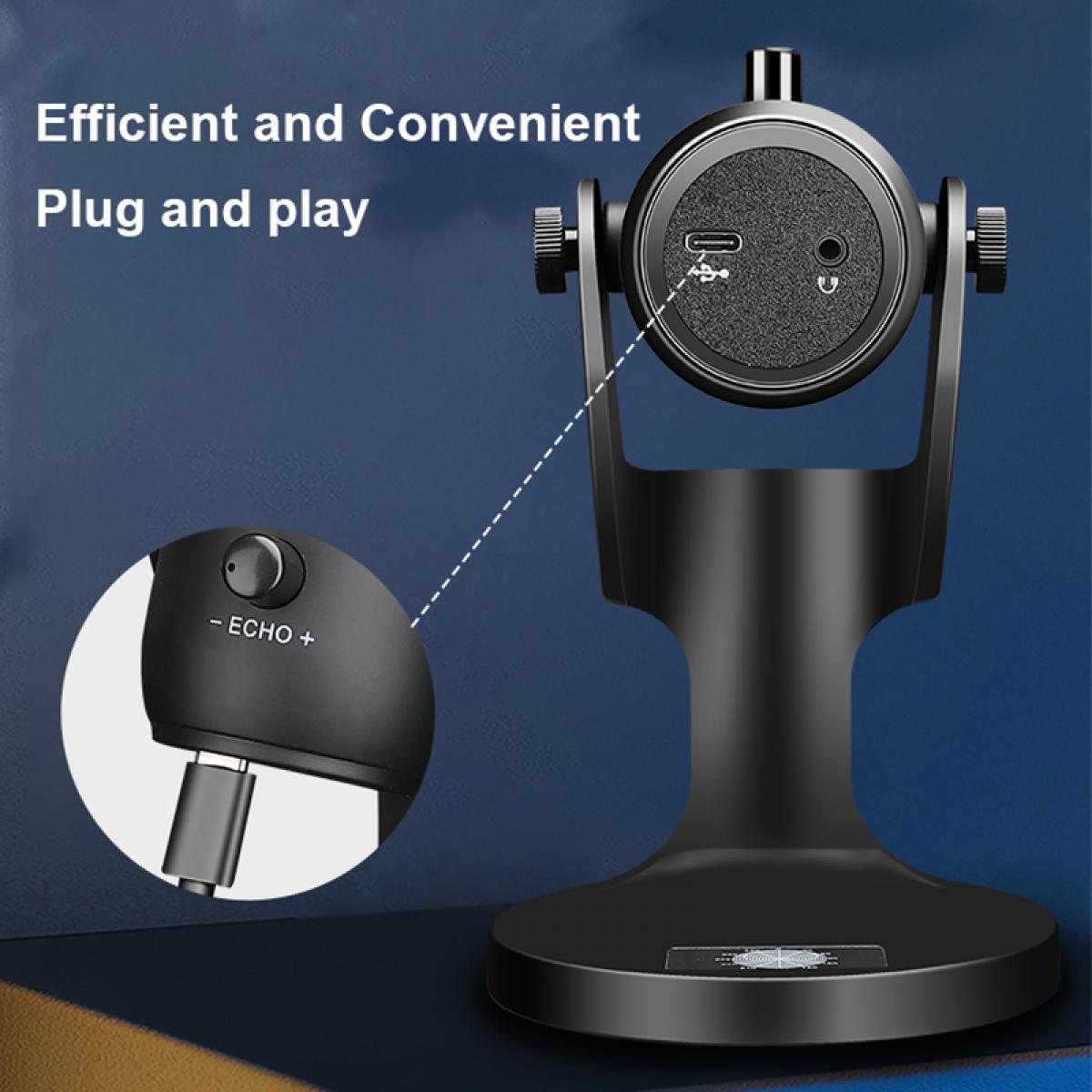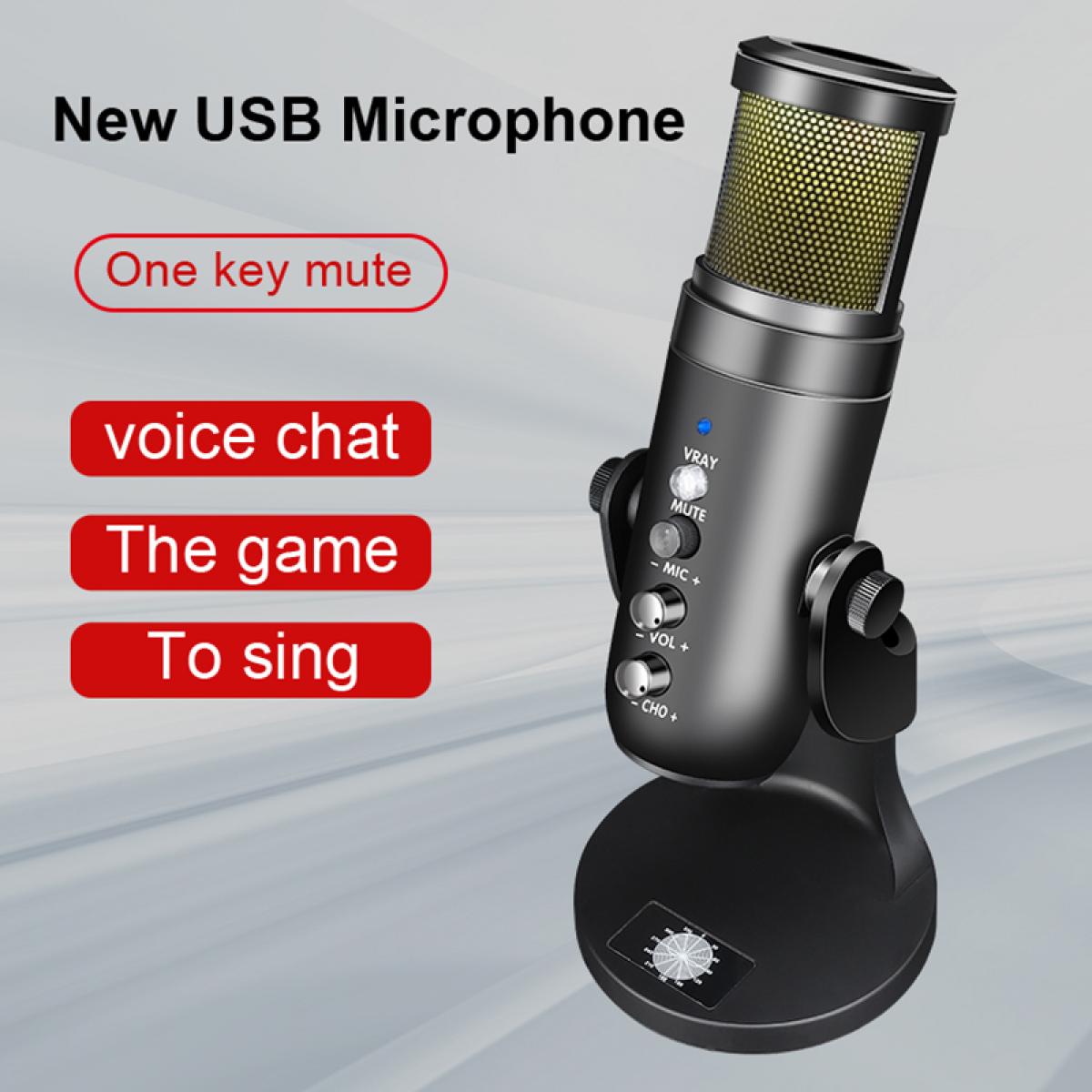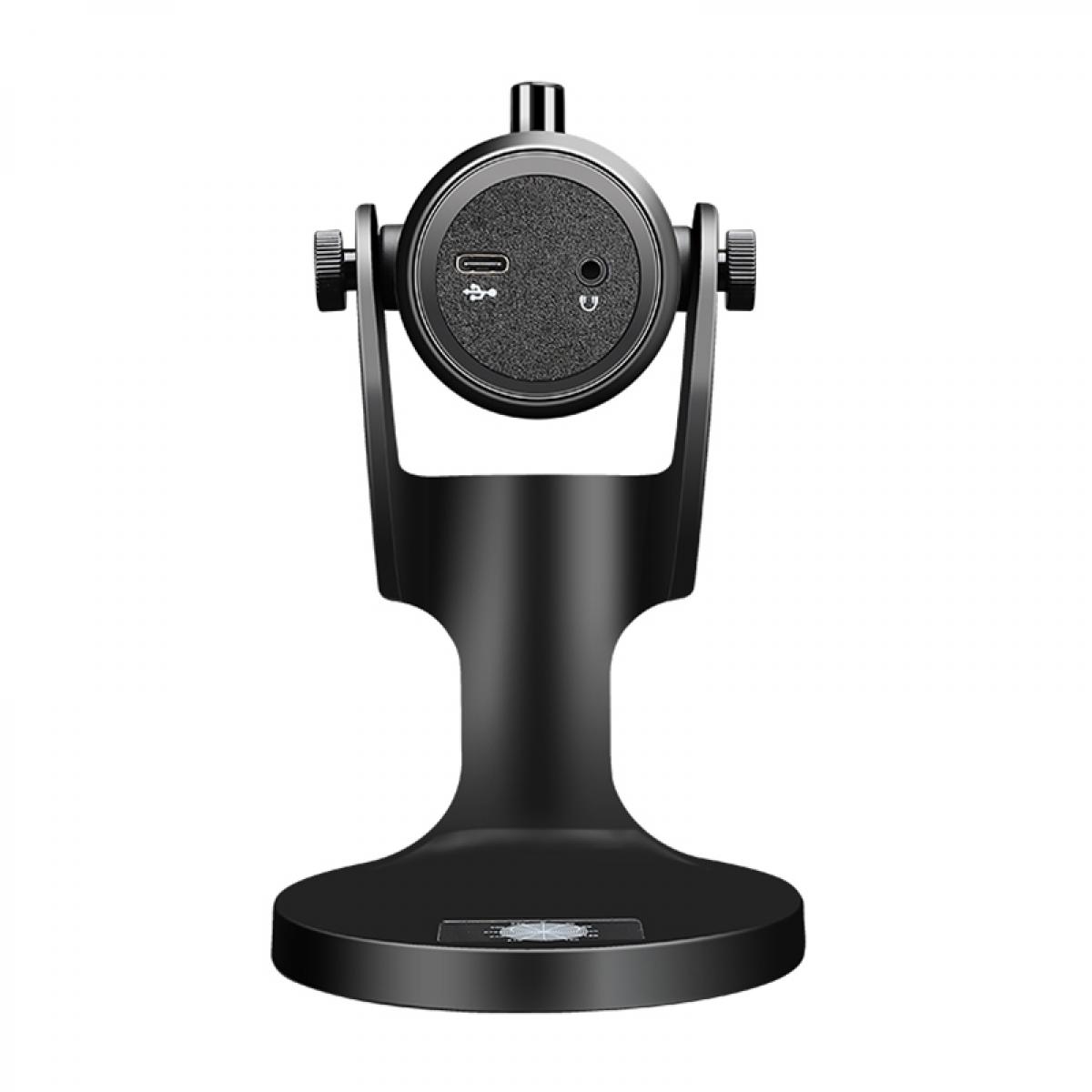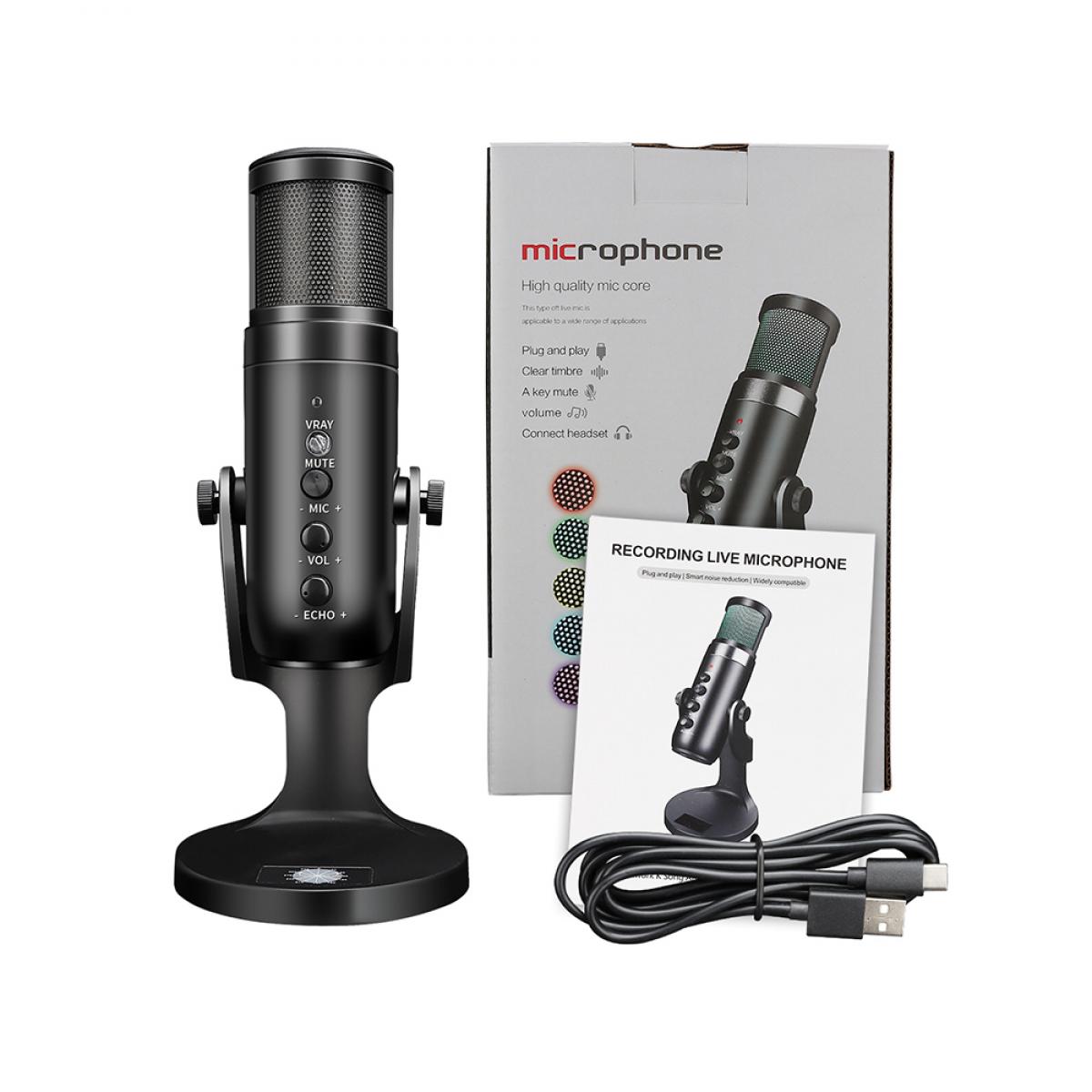 | | |
| --- | --- |
| Directivity | Super heart finger |
| Sensitivity | 45db±2db |
| Frequency response | 40-16000HZ |
| Output impedance | 2.2kΩ |
| Current consumption | 20mA |
| Power supply mode | USB power supply (5VDC) |
| Output Interface | USB interface |
| Specification | Standard cable length 1.5 meters |
| Tube material | Aluminum alloy |
| Sampling Rate | 192KHZ/ 24Bit |
| packing list | Microphone*1, microphone base bracket*1, USB data cable connection*1, manual*1 |
| Package Size | 14.5*12.5* 23CM |
| Weight with packaging | 580g |
Good mic
The microphone was extremely easy to set up, plug and play, then get a great sound. I use it for all my team's meetings. This is an excellent microphone.
24/07/2021
Plug and Play!!
I record videos and edit videos for my YouTube channel and this microphone is perfect for it. The fact that I can adjust the volume of my volume right from the mic was my purchase reason. The audio quality of the mic is 10/10 for the price and will not disappoint you. The mute button on the mic is so convenient as well. To be able to mute my mic without having to tab out or have a separate macro is amazing for me. I really recommend this mic for anyone as it can do everything you need.
23/07/2021
I love this microphone!
This microphone record the clear audio without any static noise.The features I liked:- Excellent material quality- Outstanding recording quality- Volume controller with mute button- Support for USB Type C and Regular USB- Works very well with Mac and window- On/Off button with different color notation.- plug and play
20/07/2021
Perfect Microphone!
The microphone is really sensitive with voice that capture all voice without having to say loud. Great for communication, conference
20/07/2021
Great microphone for conference
Amazing
20/07/2021
Good choice
This mic's sound, capabilities and aesthetics are well beyond fair for it's price. I've had mics that cost almost double and weren't half the mic this one is. It makes a wonderful addition to any desk and provides your voice with the sharp and crystal clear sound it needs for you to effectively communicate. I accidentally ordered two, but that's okay because somebody already bought it from me after I showed them mine all set up and demonstrated it's capabilities. They really are a great microphone. If you're really thinking about buying it, you won't regret it if you do.
20/07/2021
Quality
This is by far the best bang for your buck! This mic fits perfectly with the RBG lights on my PC and it changes color when you speak into it. It might take a bit to setup since it interferes with the input but it is definitely worth every penny. Had it for about a month and it also works with my PS4. Plus I can unscrew it from the holder and use it as a regular microphone when I want to just sit and talk with my friends on discord! And yes it works for Valorant and CSGO ;)
18/07/2021
Top of the Line, Great Alternative To Expensive Mics
I have tried so many plug and play budget microphone options and I must say this is one of the best sounding microphone. Really good and crisp sound quality. Build is solid as well. Comes with really long cable which comes really handy if recording machine is far away. This is perfect microphone for podcast, voice over and even for vocal. Very easy to recommed.
18/07/2021
Excellent audio quality, stylish
Great quality product. The sound is clear and solid. Easy to connect to my devices and start streaming. Highly recommend it. I think the price is great for the quality.
17/07/2021
Great quality product
Great quality for the price
13/07/2021
There are no faqs for this product.