52″/134cm Aluminum Lightweight Compact Tripod 10kg/22.04lbs Load Capacity for Canon, Nikon DSLR Camera (Ship to US only) (TM2515B)
New customer gift package
To
United States
Expedited Shipping
3-5
business days
K&F TM2515B Aluminum Lightweight Compact Tripod 52inch for Canon, Nikon DSLR Camera, easy to carry when travel.

KF09.047

SKU:

KF09.047

79.99

https://www.kentfaith.com/KF09.047_tm2515-aluminum-tripod-monopod-for-dslr-camera
Description
* 【Transverse Center Column】 Central column moves from 0 to 180 degrees, can be rotated 360°horizontally, to realize panorama shooting
* 【Strong Stability】 25mm large diameter aluminum alloy tube,the load capacity can reach 22.04lbs (10kg), provide security and stability support for your dslr camera;if you have many cameras and need additional quick release plate, please contact us for help
* 【Compact & Flexible】5 sections leg can adjust the height from 15.35'' to 52''; the N. weight with ball head is only 3.63lbs; can be 180°reflexed, which is super portable with tripod carrying bag
* 【Metal Ball Head】 Can be rotated 360 degrees, helping to expand camera activity range when panoramic shooting.(the bubble level help to judge the level and the accurate composition)
* 【Detachable Monopod】 It can be turned into a monopod or walking stick alone to make your photography more diverse.We would like to provide one more quick release plate for your extra camera,please contact us for this requirement.
Shipping
To
United States
Expedited Shipping
3-5
business days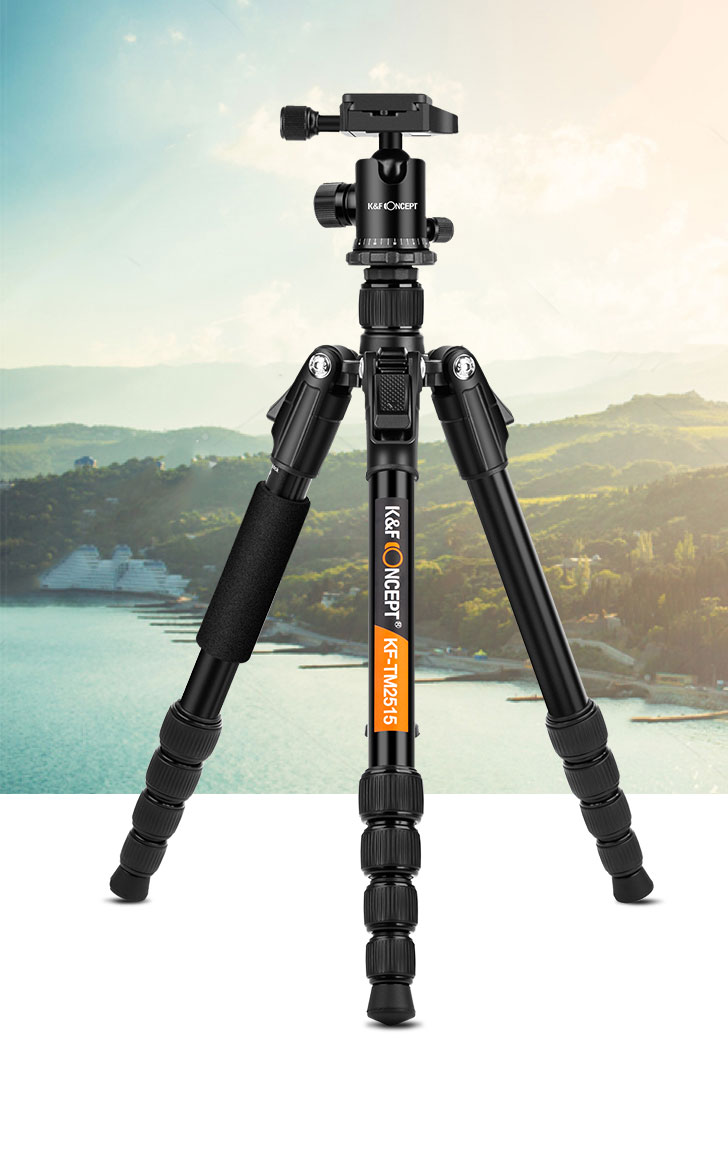 KF-TM2515B
Aluminum Tripod Monopod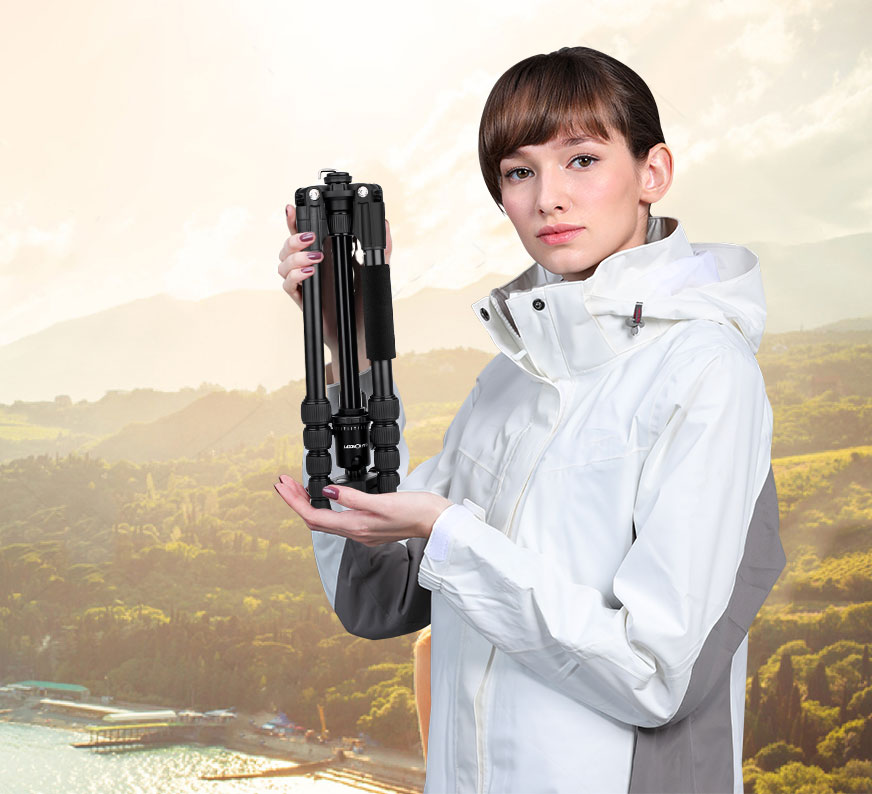 Product Parameter

Sections 5


Minimum height
15.4″(39cm)

Maximum height
52.8″(134cm)

Folded
15.4″ (39cm)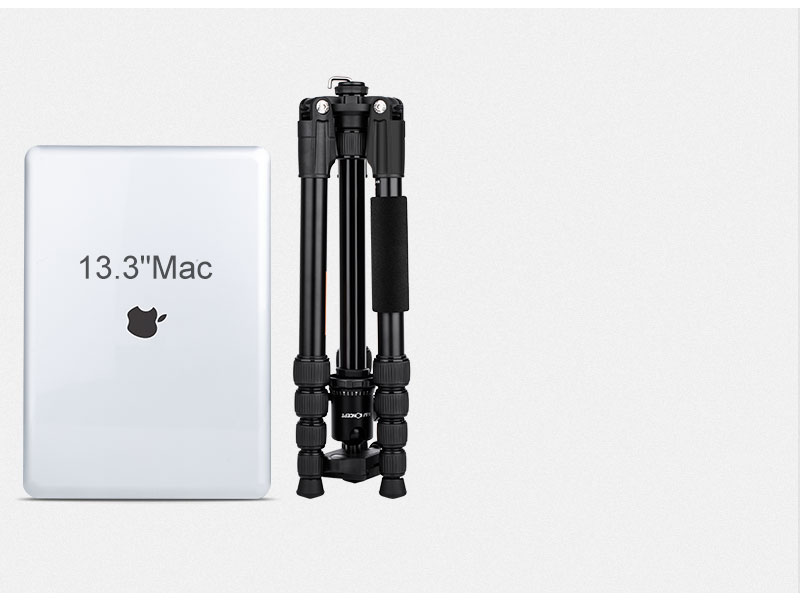 Small and Light
Weight: 36lbs (1.7KG)
Folded height: 15" (39CM)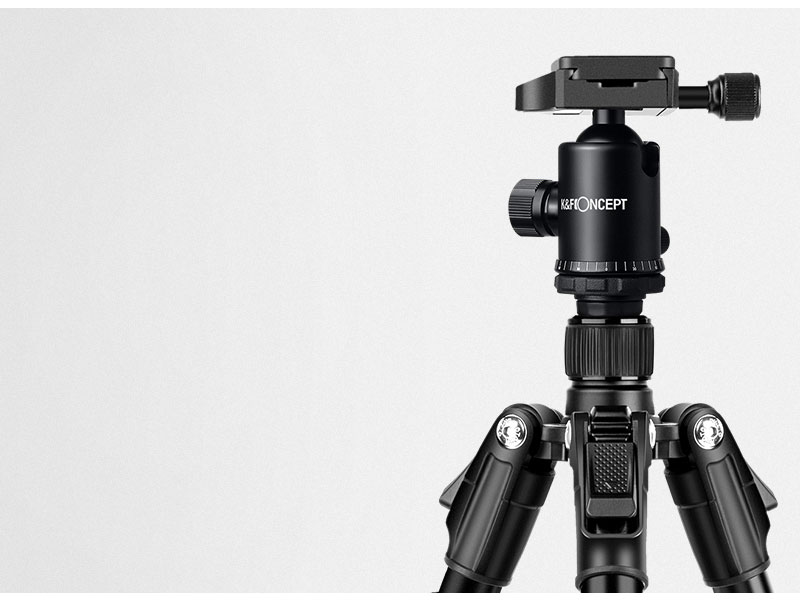 Non Rusting
The whole body made of aluminum magnesium alloy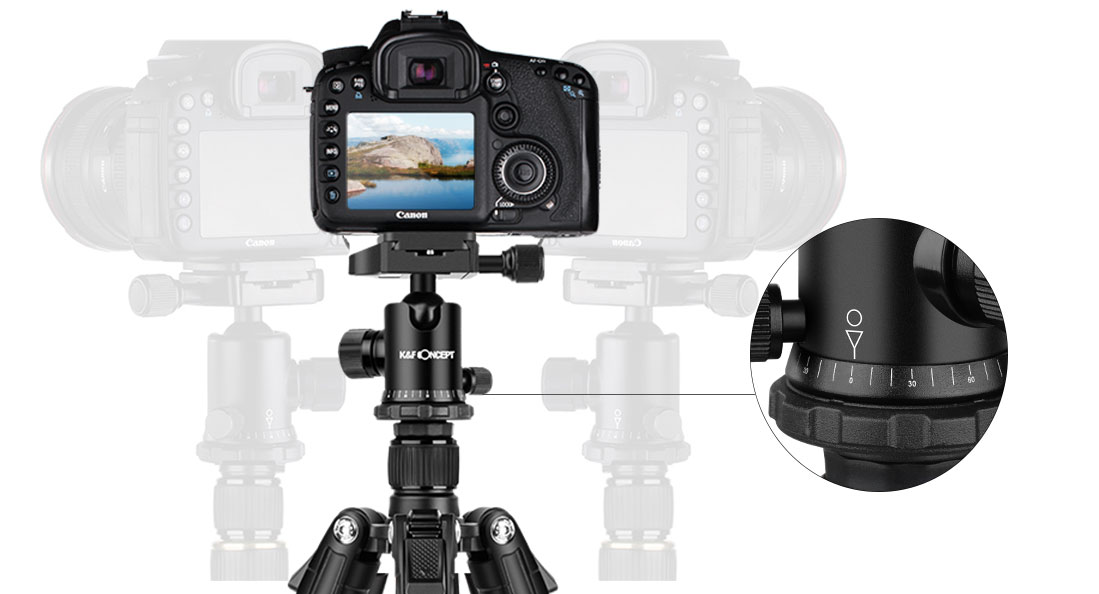 360°
Rotation
Clear Scale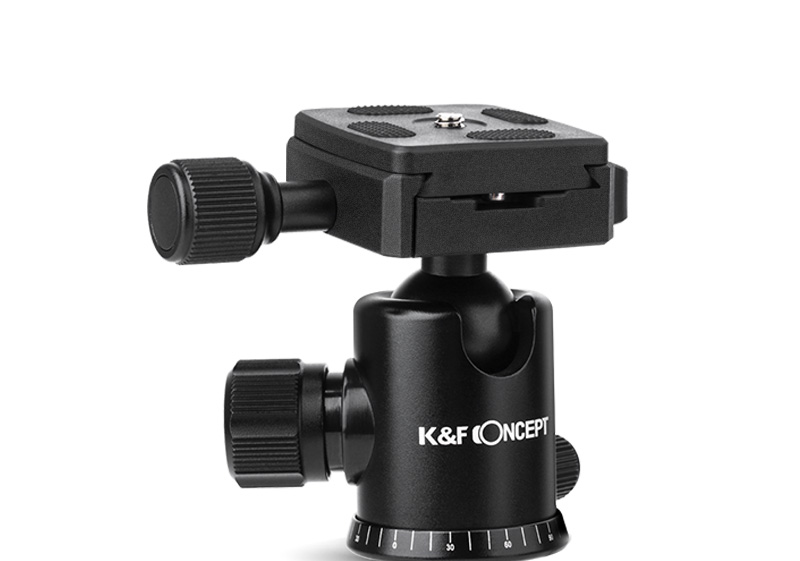 22lbs (10kg)
Load Capacity
Rubber gasket & Back security plug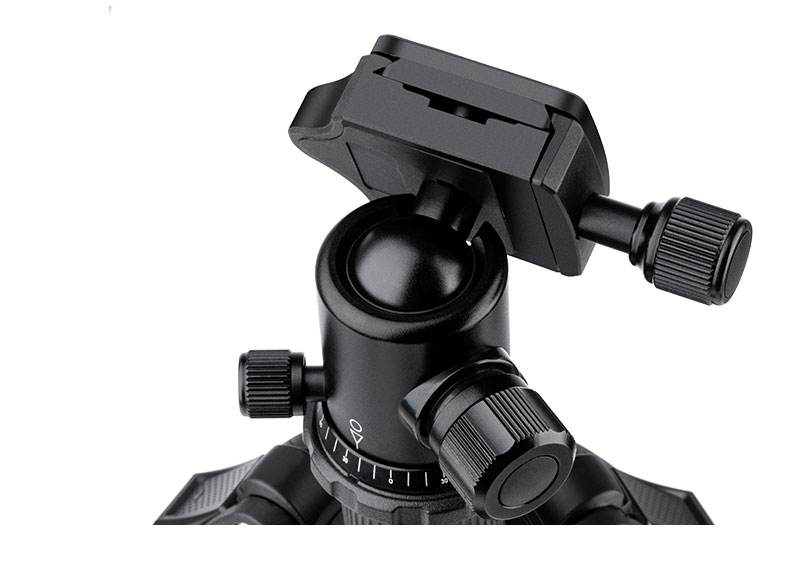 1.1" (28mm)
Ball head
Large spheres are more stable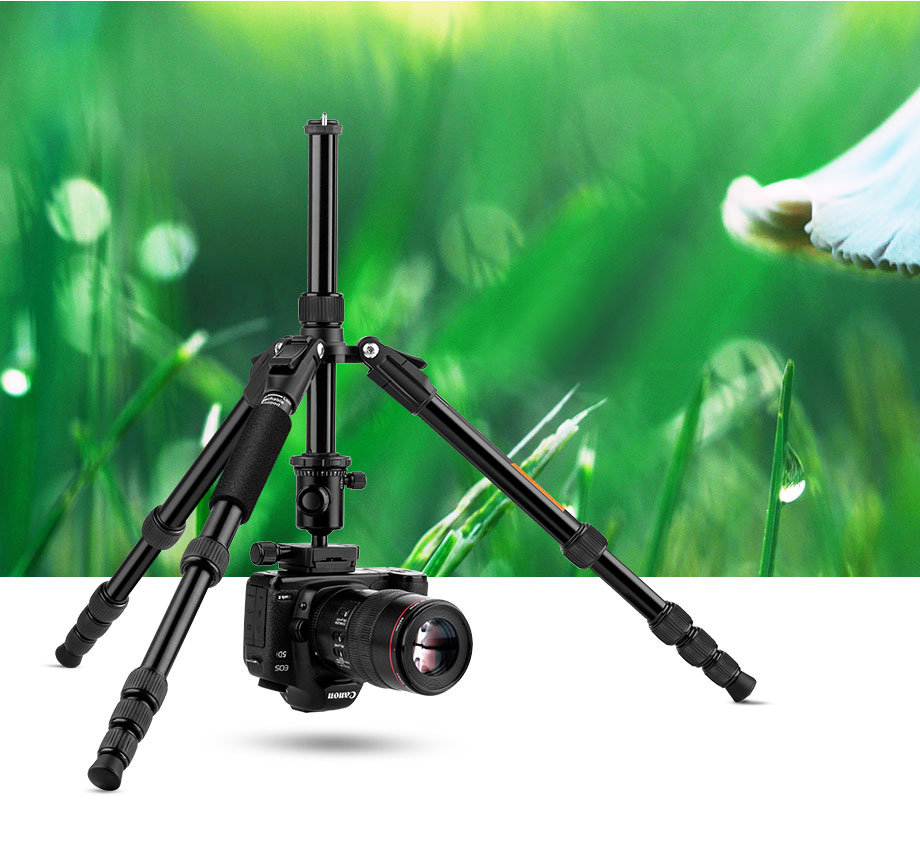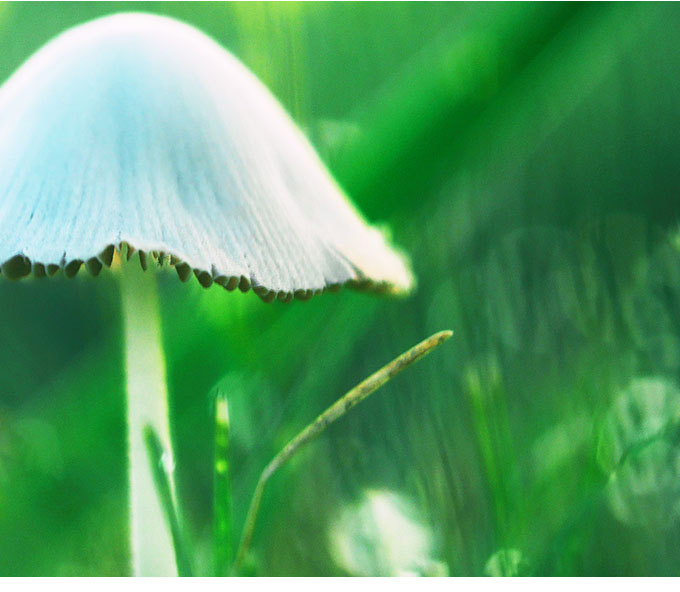 Low Angle Photography
Lowest angle shooting, macro shooting, and special photography can be achieved through inverted central axis.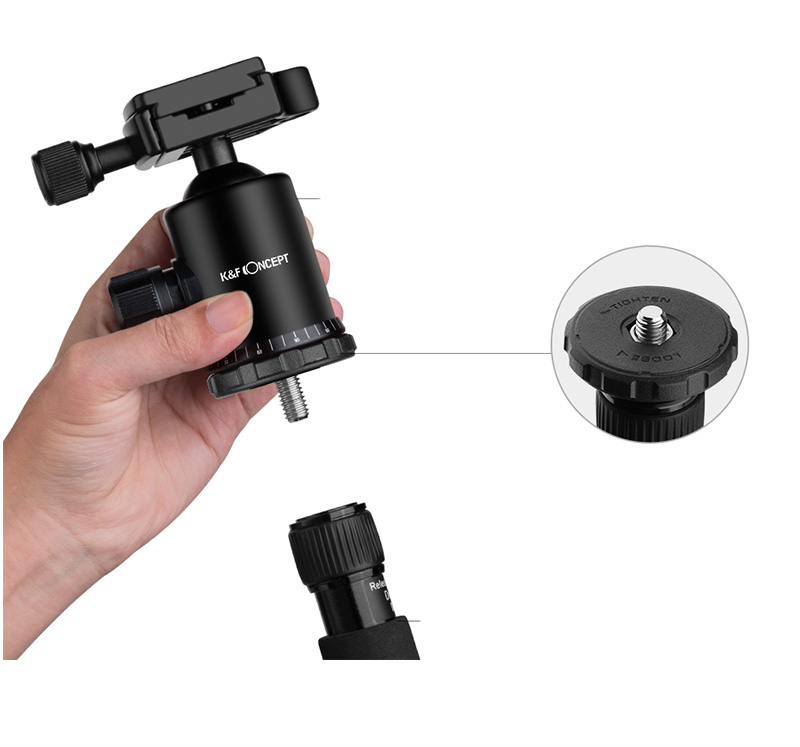 Aluminum and
magnesium alloys
Dense sponge grip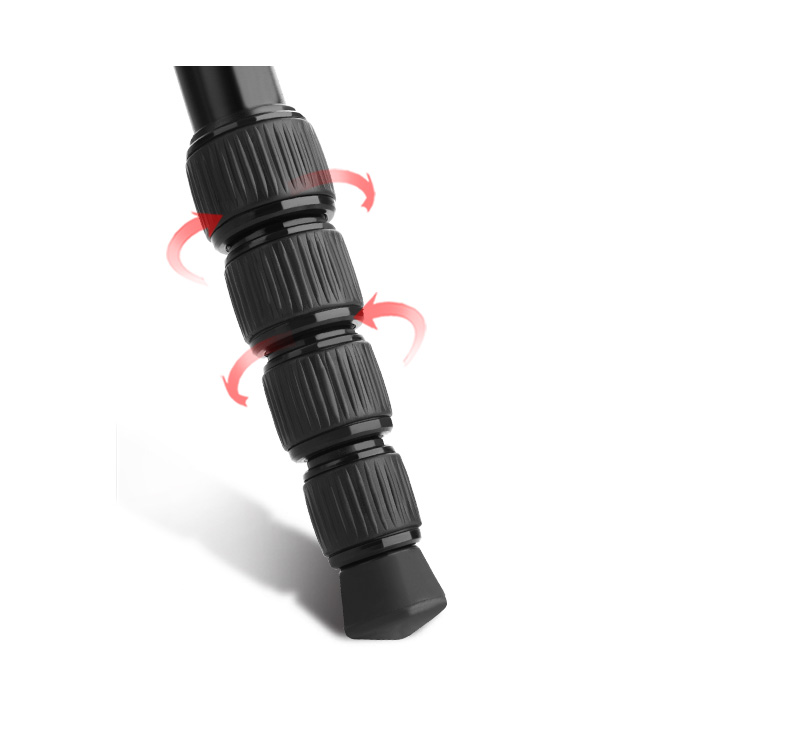 Spiral type locking knob makes operation easier and quicker
15.4" (39cm)
Easy to carry
Tripod is made of high-quality magnesium-aluminum alloy, can be bent 180°, and weighs 1.43kg (including the pan/tilt).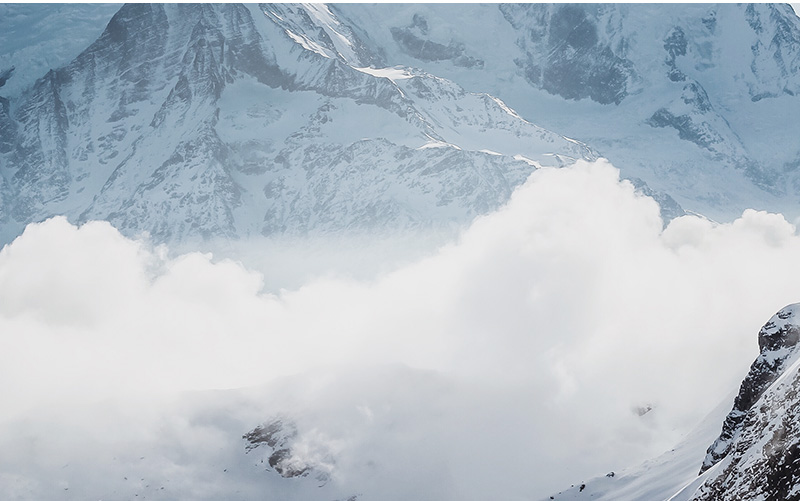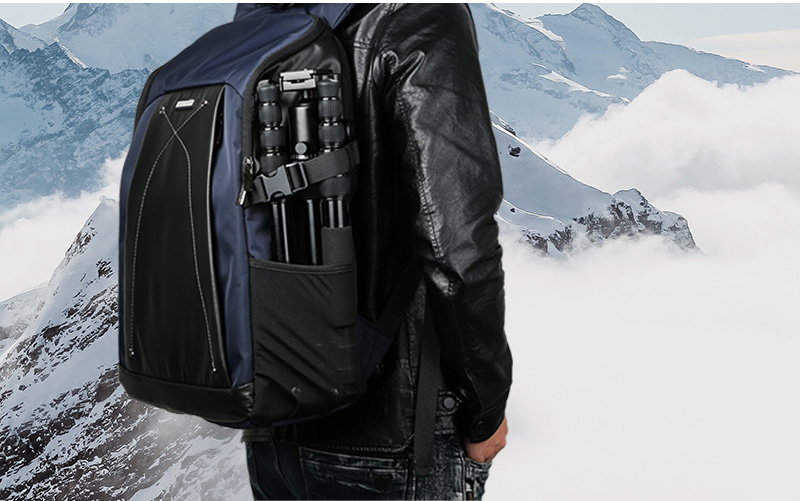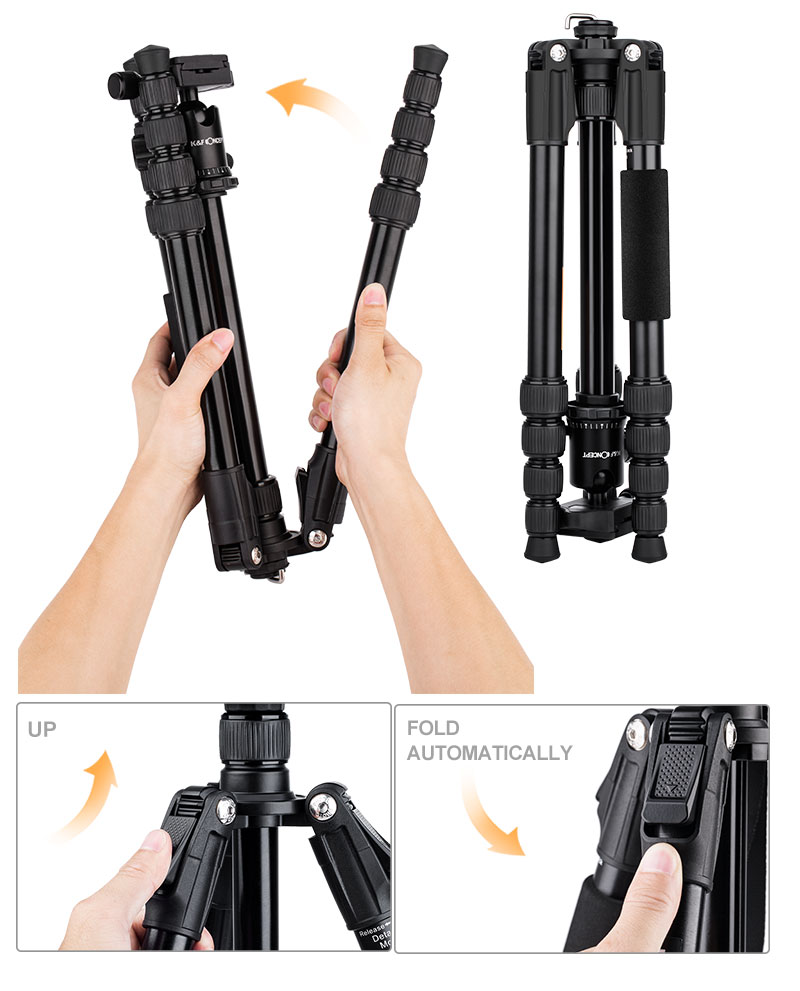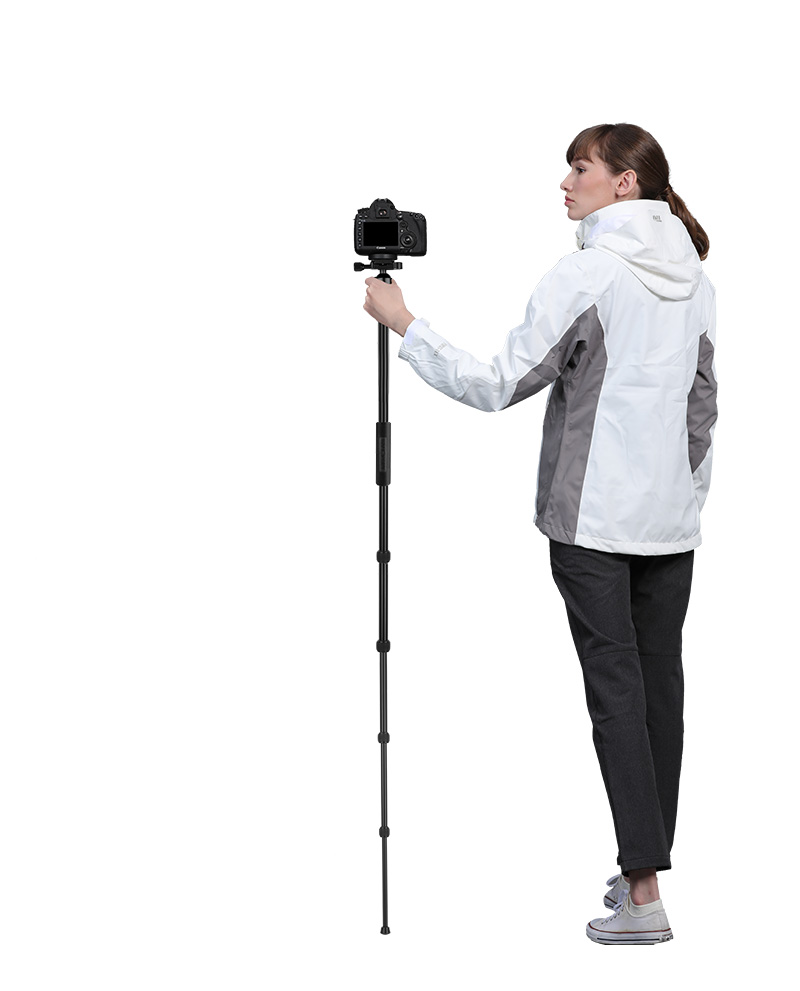 Unipod Information
Height : 141cm


Model information
Height : 175cm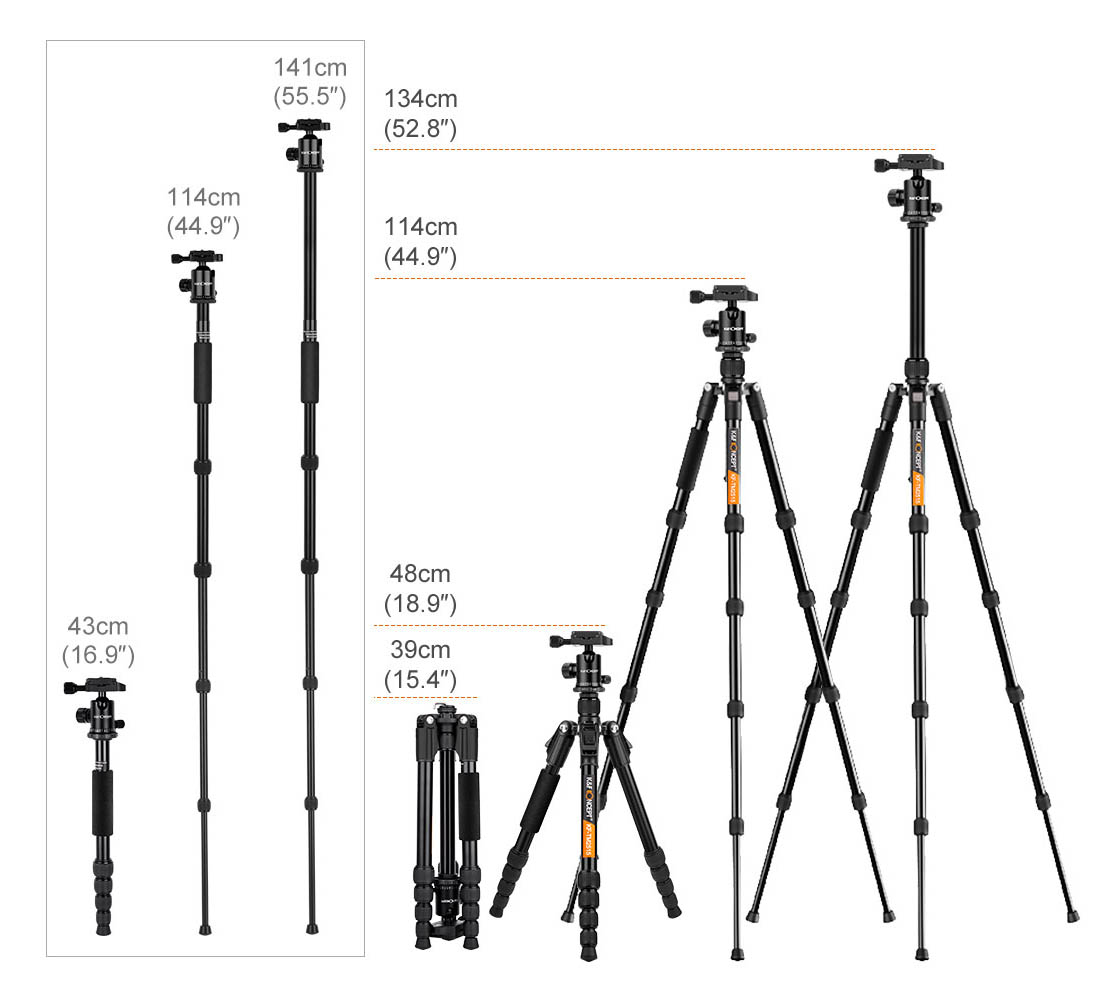 All Reviews
Image

All Star

5 Star

4 Star

3 Star

2 Star

1 Star
Nice tripod!
The best cost x benefits, really good tripod!
03/10/2019
Nice tripod for the $!
This tripod is excellent for what I wanted it for. It's lightweight (yet durable), compact, and very versatile. The breakaway monopod is handy as well as the inversion for low-level photography. This is obviously not one for "professionals" but again, it serves me well and just might you too
07/01/2019
Recommended..
I bought this tripod as a gift for my husband, and he loves it so much. He had another tripod but it wasn't as sturdy as this one. The material quality is very professional and really worth it.
23/12/2018
Great for long exposures!
I recently got more into landscape photography and wanted to take some long exposure pictures of the city. I didn't want a large tripod so I thought 50 inches would be good enough. And it is perfect!The tripod is well made and can hold my Canon 6D + Sigma 50mm 1.4 ART lens without a problem. I did a 30 second exposure with small wind, and the tripod held still without a problem. It is also extremely easy to adjust the height, which I like because I sometimes don't want to adjust the legs to raise the height. The tripod is durable and compact enough that I could probably carry it with my camera backpack. The only downside is that the legs are not spiked.Overall, this tripod lived to my expectations and I will continue to use it over the year to see how it goes.
17/12/2018
Great rifle tripod for the price!
Nice quality, i added a rifle clamp to the ball head and it holds my 12 pound rifle no problem. Tripod gets super low when you change out the center pole to the stubby (included). Tripod legs will flex a little when they are fully spread, but have held up well so far. I would buy again if i had too. Cons: no spiked feet included, but some could be mounted if your handy
12/12/2018
Best thing I ordered yet.
The quality is CRAZY. I mean it is the first time I pay over 100$ for atripod but this is SO worth it. The tripod folds so small, it also come with a high-quality bonus transportation bag. The tripod is made of metal and has a ton of small quality details such as the extremely precise mechanism to play with camera angles. I love this brand as I also own their camera backpack.
12/12/2018
So sturdy and compact
This tripod comes such nicely packaged in a compact carrier bag. I was stunned at how compact it can be which will make this so nice to carry around for travelling without taking up extra room in the luggage. It would also be ideal to take this along if you go camping or hiking trails to capture beautiful scenic landscapes or photos of your family. The last tripod I was using was a 2 in 1 selfie stick and every time I would try to put my DSLR camera on there it would fall over (probably because camera is heavy). I wanted to upgrade and came upon this one, the price was affordable and it was just what I was looking for. The height is adjustable and it goes up to 52 inches which is great! I even brought this along to my daughter's house and she was able to take a couple pictures of her newborn baby and she was quite impressed as well. It is so easy to take it out of the package and get it set up and putting it back into the bag is just as easy. Nice sturdy tripod that will last me many years to come.
06/11/2018
Be prepared for any situation with this
Please leave a helpful vote if you found this review helpful!The Good:- Dual modes- Compact- Sturdy- Travel bagThe Not So Good:- No quick adjustment handle- A few extra pieces that I have no idea what to do withAll in all, this is a pretty nice tripod. It is very compact and there are multiple configurations that you can achieve with this depending on your needs. The base itself can be more narrow or wider depending on how much support or space you need and have. Being able to use this as a tripod or monopod is also really handy so I don't need to pack as much equipment on jobs and I will be prepared for the unexpected. I do wish there was a quick adjustment handle thou but it is stiff enough that you can do fine tune adjustments. This also seems pretty sturdy in terms of construction and has a good amount of weight to it that it doesn't feel like it would fall over. Comes with a handy travel bag as well as a felt bag for all the extra pieces that I have no clue what they are for as the instructions are pretty vague but better too much than missing pieces!Thanks for reading! Remember to leave me a helpful vote if you found this review helpful!
10/10/2018
Pretty durable and very light tripod.
Used this tripod for multiple different configurations, for crane, for just a camera, and for massive lights. Every time was happy with results. Only one comment. You should understand that this tripod is too light for heavy video-head + full-size camera, but it's great for photography. :)
22/08/2018
These images belong to KENTFAITH end users.
There are no faqs for this product.
Tripod General
Load Capacity
10kg
Maximum Working Height
1340mm
Max Height without Center Column
1140mm
Minimum Working Height
390mm
Folded Length
390mm
Weight
2180g
Materials
Magnesium aluminum alloy
Tripod Head
Ball Head
Color
Black
Bubble Level
Tripod Legs
Leg Lock Type
Twist Lock
Leg Positions
3
Independent Leg Spread
Leg Sections
5
Leg Diameter
25mm
Feet Features
Tripod Center Column
Center Column Features
Center Column Sections