C/Y-L Manual Focus Contax/Yashica (C/Y) Lens to Leica SL T Sigma FP Panasonic L-mount digital camera Mount Adapter
Buy KENTFAITH c/y-l manual focus contax/yashica (c/y) lens to leica sl t sigma fp panasonic l-mount digital camera mount adapter online, worldwide free shipping and 30 days return guarantee.

KF06.472

SKU:

KF06.472

27.99

https://www.kentfaith.com/KF06.472_k&amp-f-concept-contax-yasica-c-y-lens to-sigma-leica-panasonic-l-mount-camera-adapter
Description
* 【Manual Focus】 No electronic contacts. Don't support autofocus or aperture control. With the manual adapter, the aperture of your lens will default the maximum.
* 【Lens Mount】 Compatible with Contax/Yashica (C/Y) lens.
* 【Camera Mount】 Designed for L mount cameras, include Leica SL SL2 T TL TL2 CL cameras; Panasonic Lumix S1 S1R S1H cameras; Sigma FP cameras, etc.
* 【First Use】 Enable the setting of your camera as "release the shutter without lens" when first use with a manual adapter, otherwise the camera will not recognize your lens and cannot take pictures.
* 【Pre-purchase Verification】 Please ensure your lens mount and camera mount before purchasing in case of unnecessary returning. We are here to help if you have any questions about adapters.
Shipping
Free shipping worldwide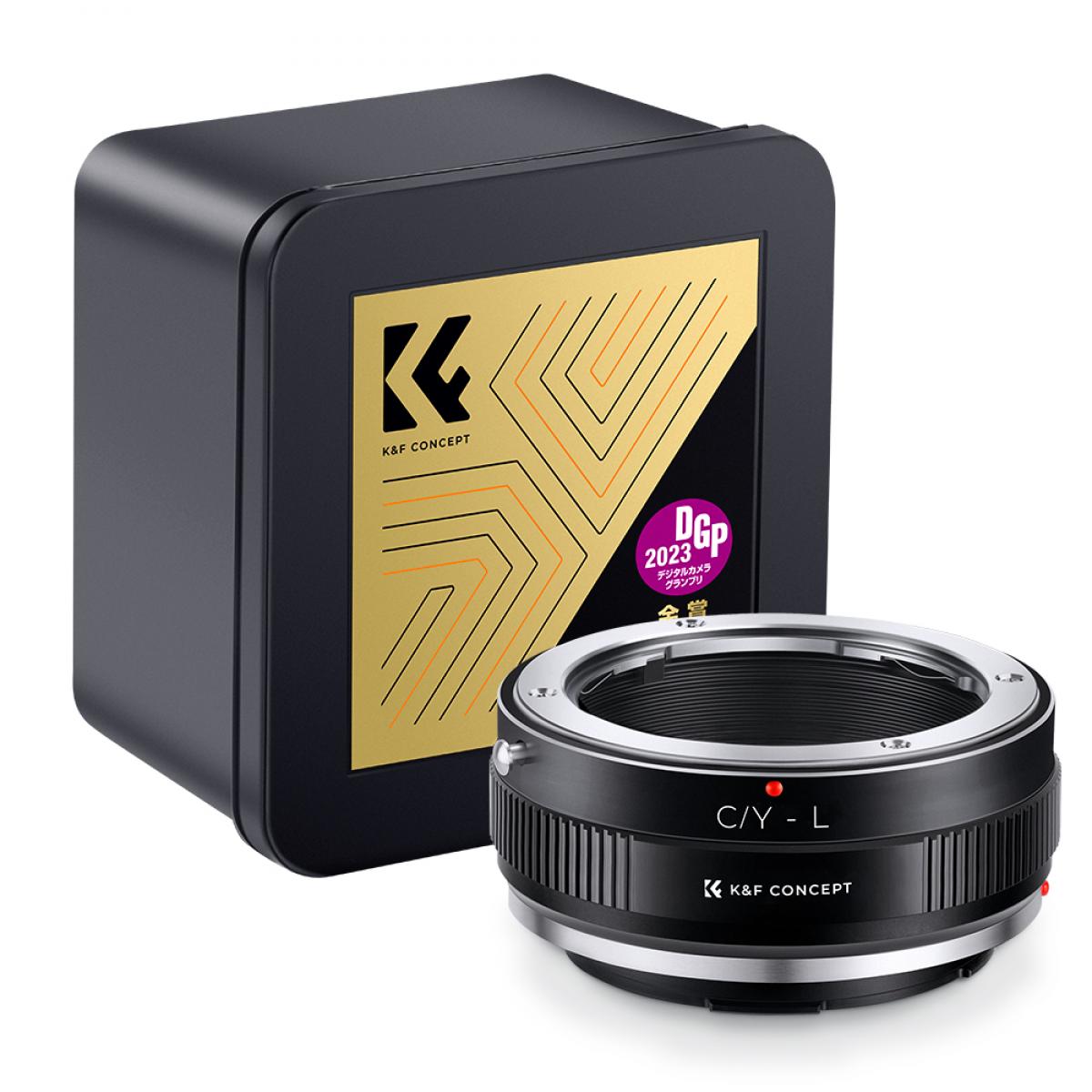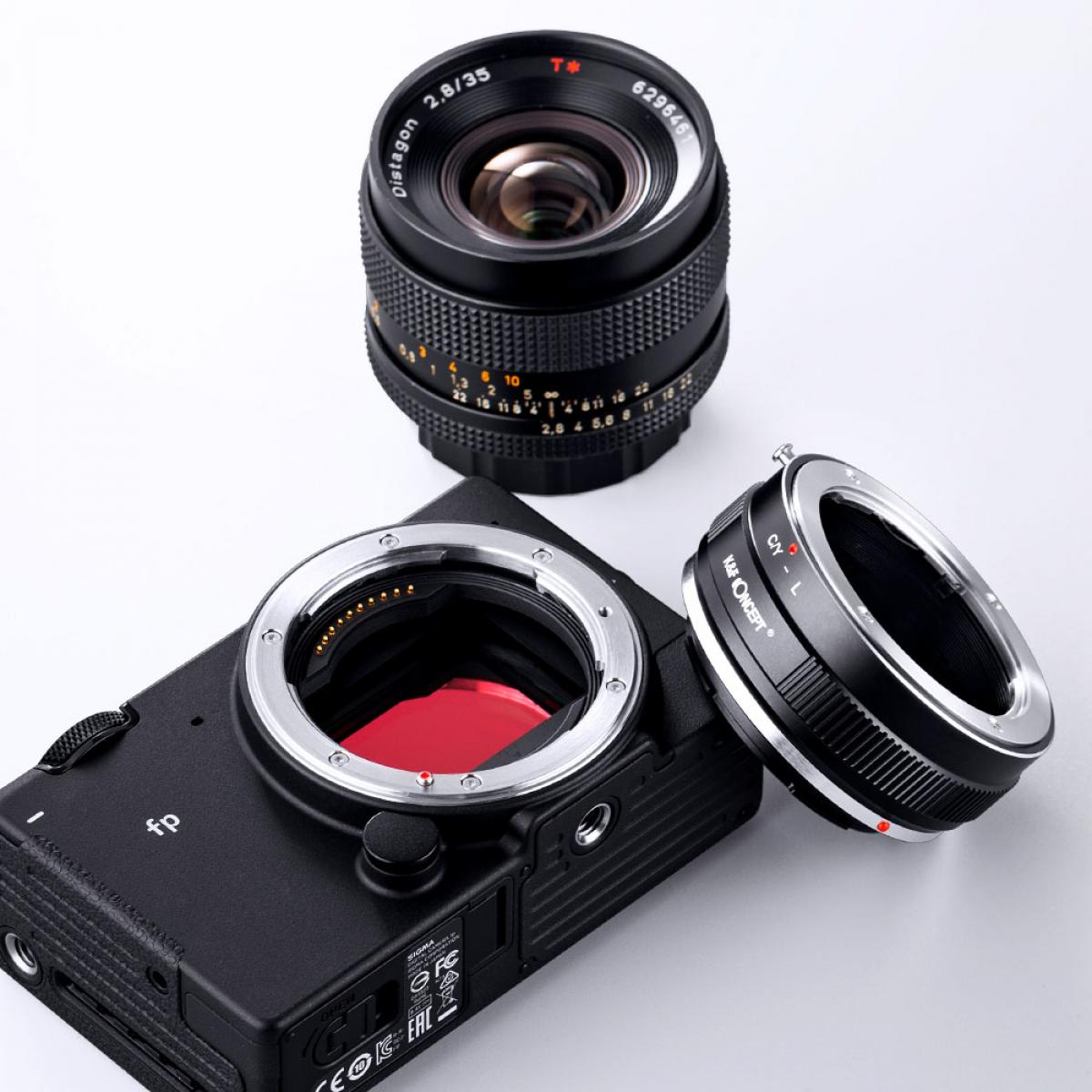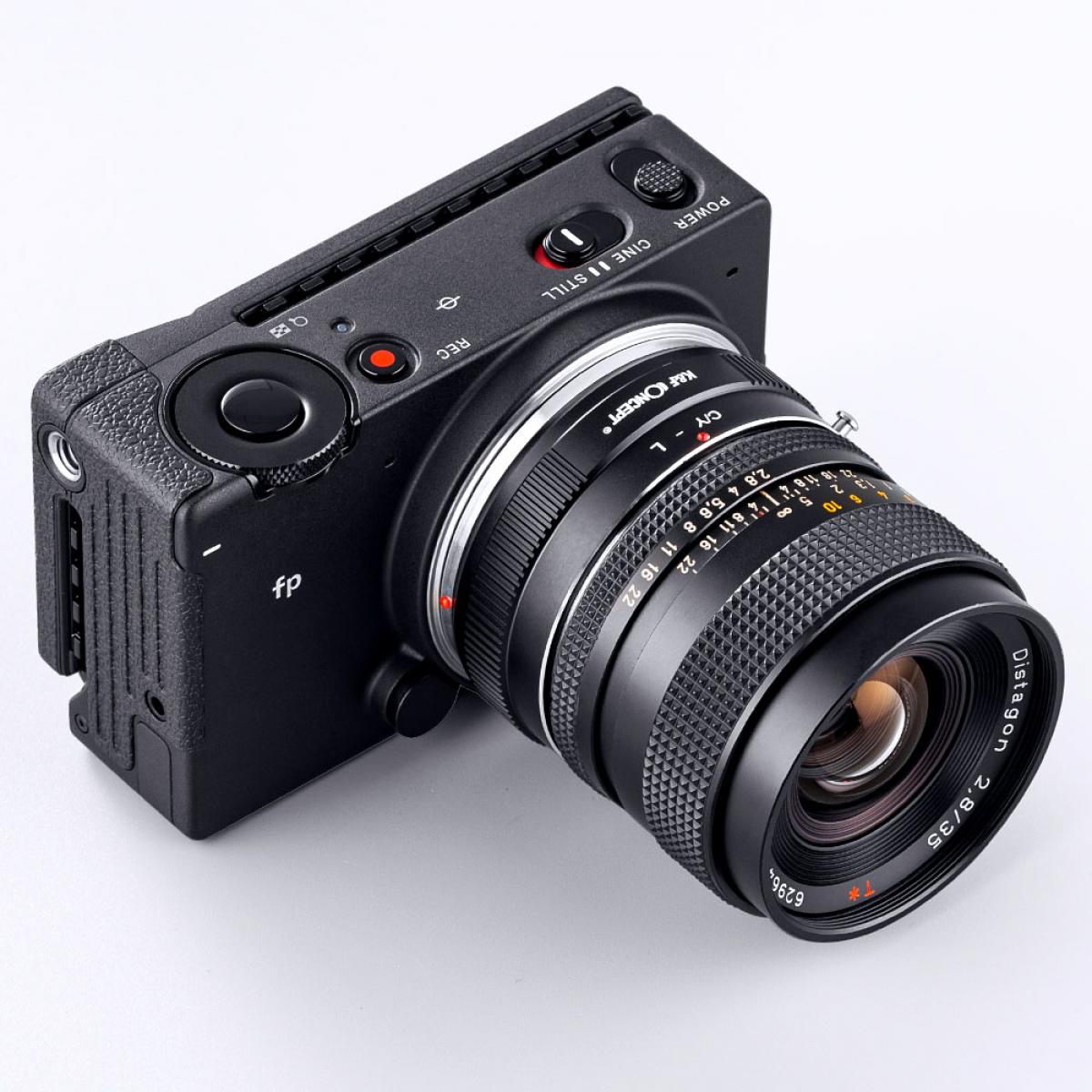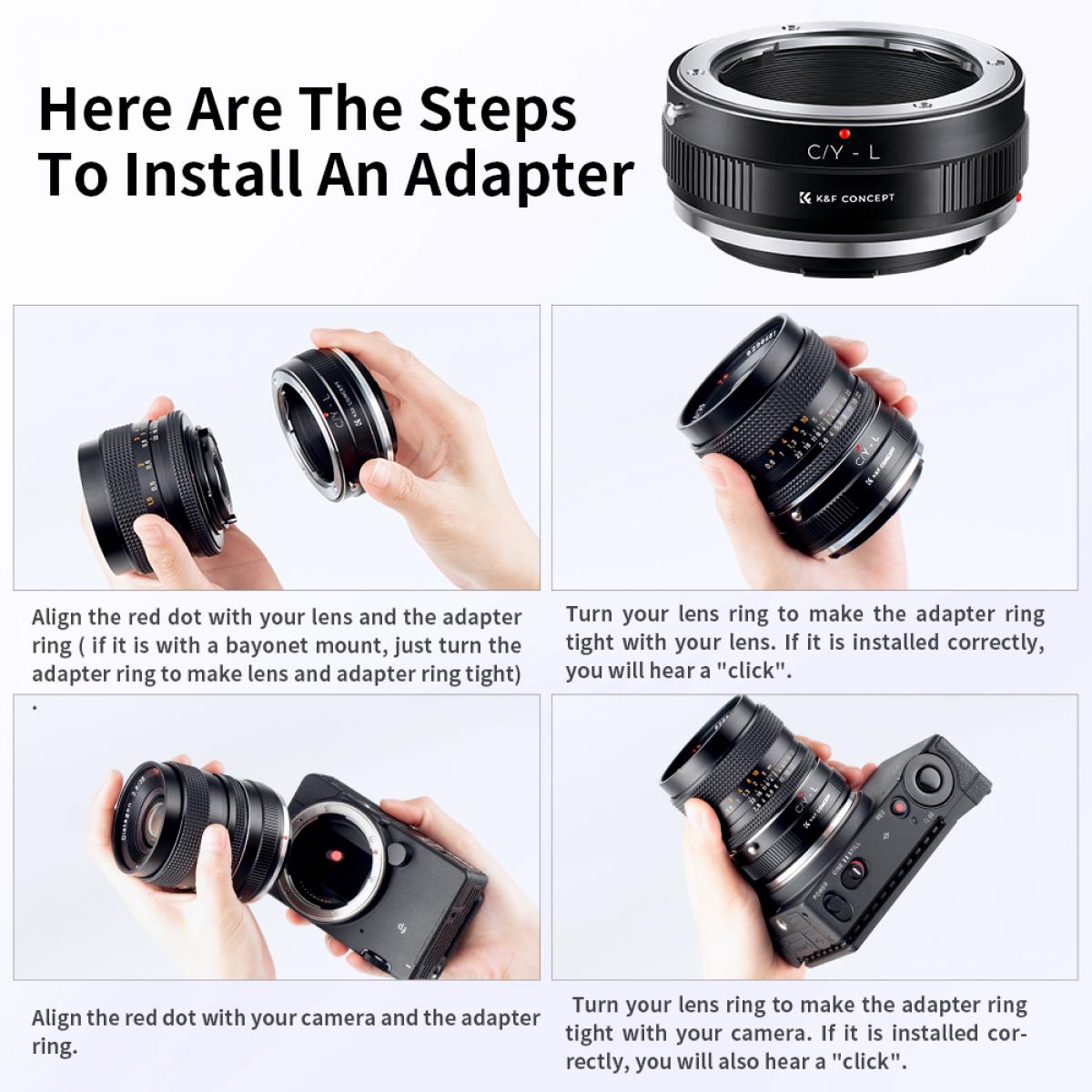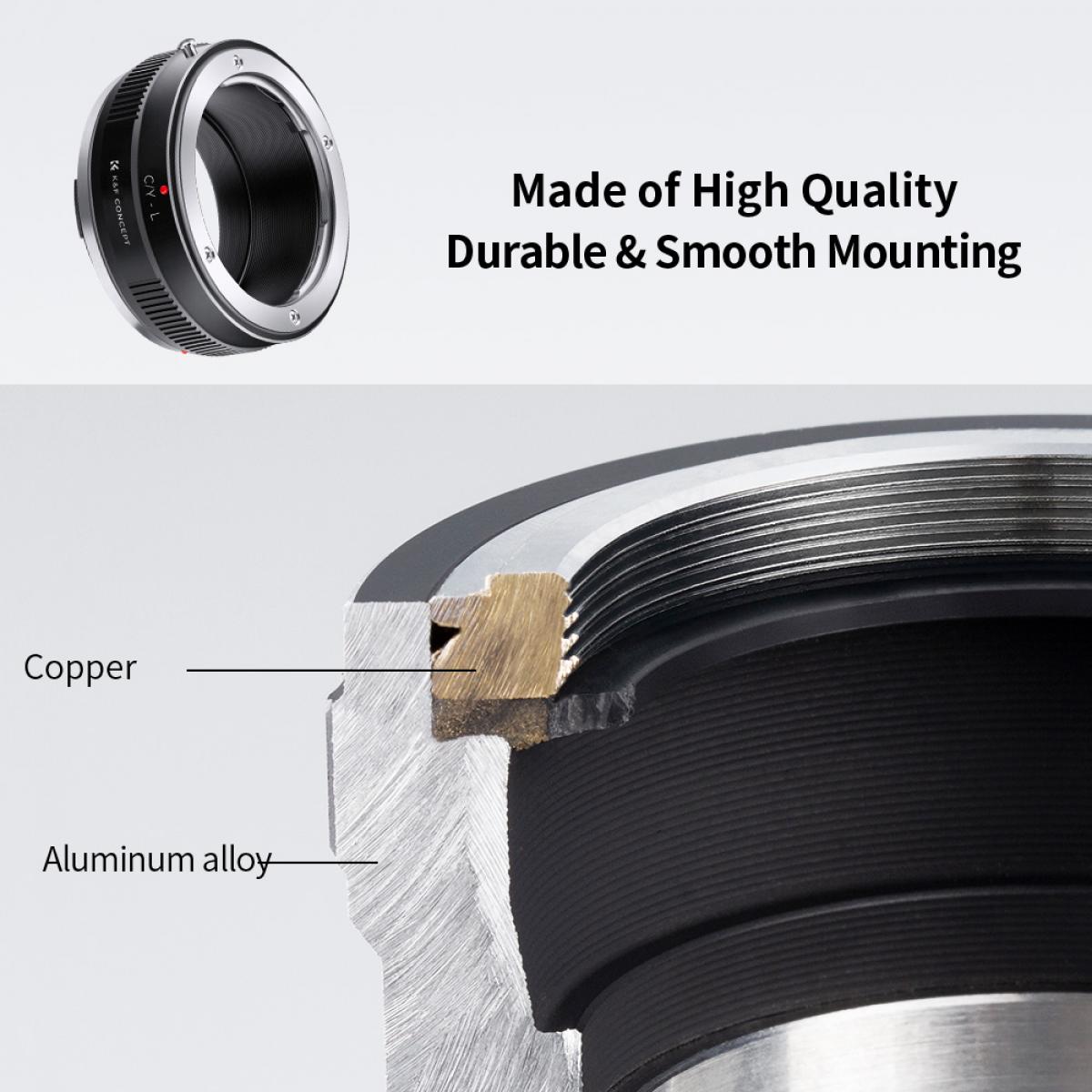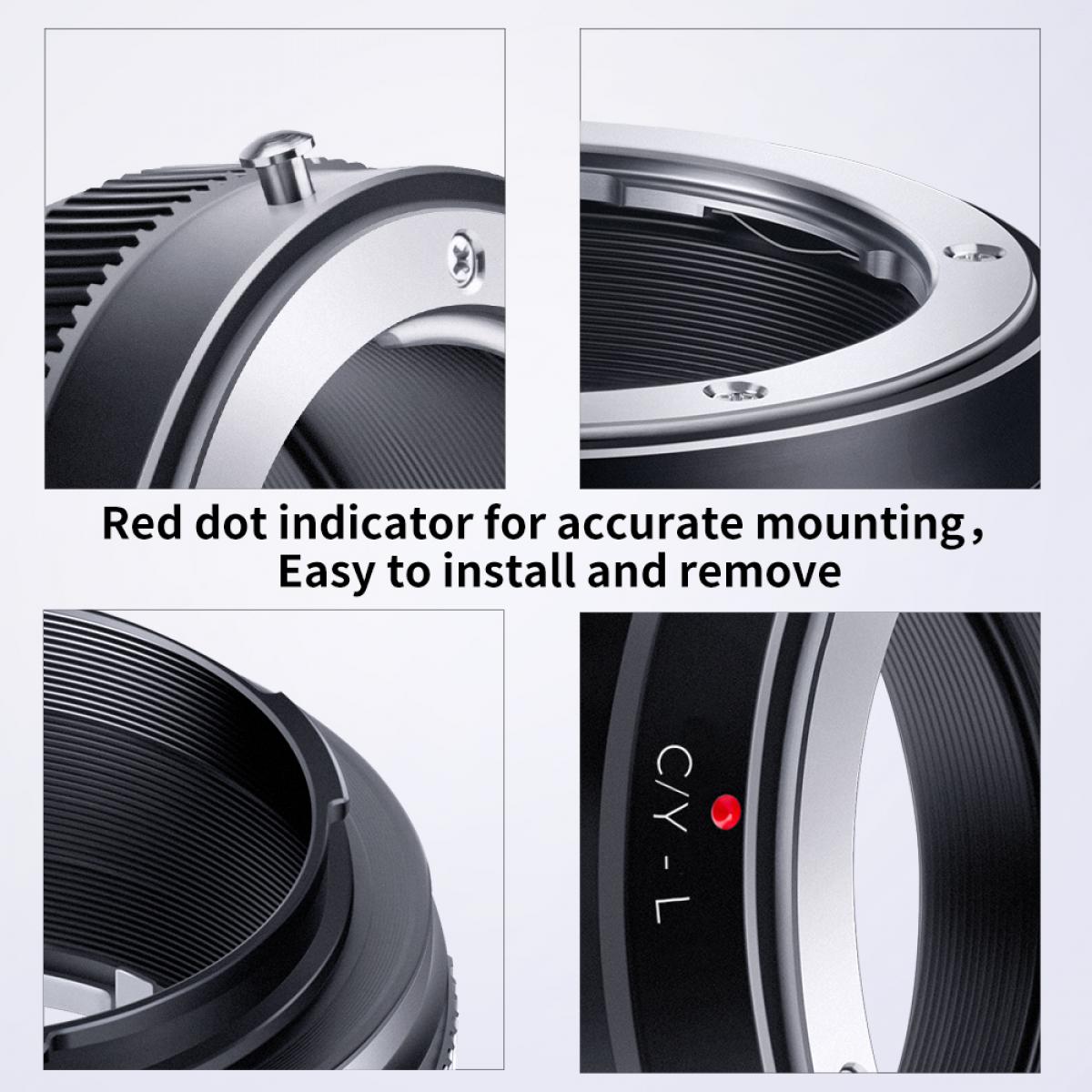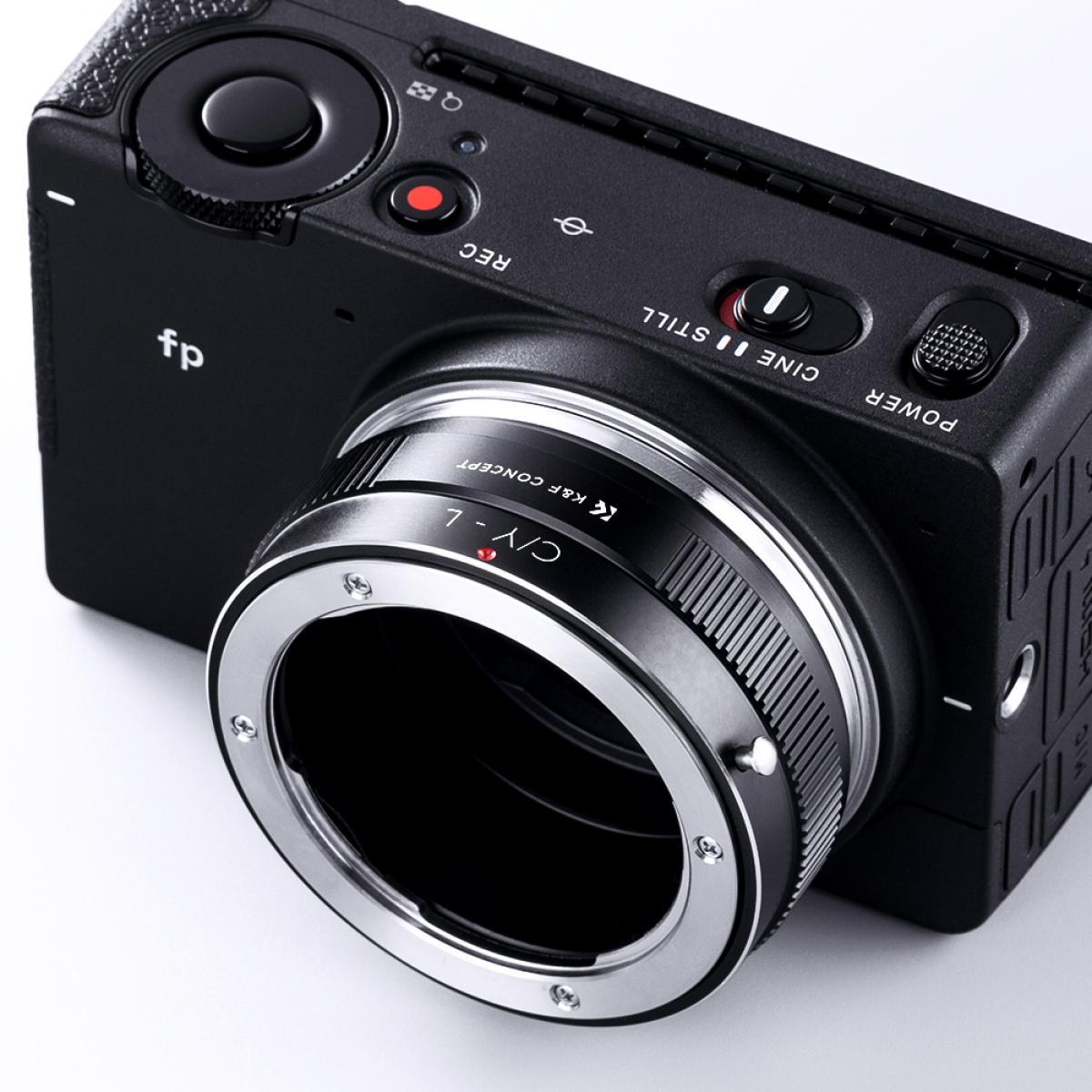 All Reviews
Image

All Star

5 Star

4 Star

3 Star

2 Star

1 Star
C/Y-L Manual Focus Contax/Yashica (C/Y) Lens to Leica SL T Sigma FP Panasonic L-mount digital camera Mount Adapter
excellent
29/10/2023
There are no faqs for this product.
Adapter
Camera
L
Lens
C/Y
Ring Material
Copper Aluminum Alloy