49mm Magnetic Variable ND8-ND128(3-7 Stop) Lens Filters - Nano-X
Buy 99$-9$, 199$-25$, 299$-39$, 599$-100$
New customer gift package
Free shipping to eligible country
Buy KENTFAITH 49mm magnetic variable nd8-nd128(3-7 stop) lens filters - nano-x online, worldwide free shipping and 30 days return guarantee.

KF01.1973

SKU:

KF01.1973

63.99

https://www.kentfaith.com/KF01.1973_49mm-magnetic-variable-nd8-128-3-7-stop-lens-filters-nano-x
Buy 99$-9$, 199$-25$, 299$-39$, 599$-100$
Description
* 【1 Second Install & Swap】This variable ND8-ND128 filter with magnetic technology, install the filter adapter ring on the lens first, the filter can be adsorbed in 1 second, faster installation than traditional thread filter (6s).
* 【No Black "X"】K&F Concept utilizes cutting-edge technology (frame self-lock) to avoid the common "X" cross on a wide-angle and telephoto lens.
* 【28 Multi-Layer Coatings】Both sides of the glass with nanometer coating (a total of 28 layers) are waterproof, scratch-resistant, and anti-glaring, effectively protecting the camera lens.
* 【Magnetic Adapter Rings】The adapter ring has a thread to be screwed onto the lens. The ND8-ND128 magnetic filters engage in a magnetic way. Magnetic Adapter Rings also suitable for other magnetic filters such as the Magnetic CPL, Magnetic ND8, Magnetic black mist and the Magnetic ND1000 by K&F Concept.
* 【Note】Please verify your camera's lens thread size before ordering. Your camera's lens thread size will be marked somewhere on the lens barrel or printed underneath your lens cap. This number is always proceeded by a "Φ" (diameter) symbol.
Shipping
Free shipping to eligible country
Sale
Buy 99$-9$, 199$-25$, 299$-39$, 599$-100$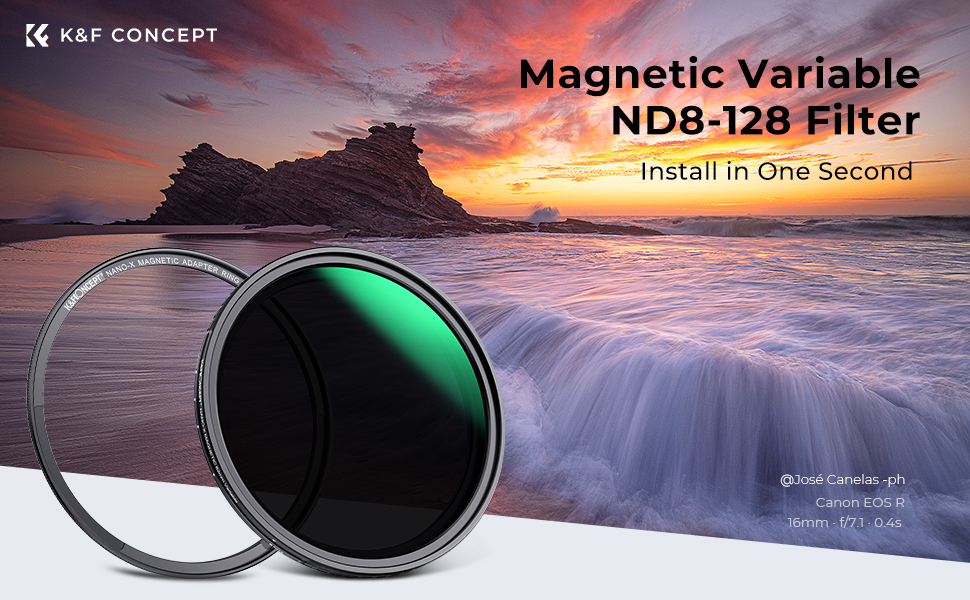 Magnetic 1-Second Swap ND8-ND128 (3-7 Stops) Variable ND Lens Filter with 28 Multi-Layer Coatings for Camera Lens
K&F Concept Magnetic Variable ND-------Extend exposure time, never miss any wonderful moment. Try K&F Concept magnetic variable neutral densityfilter. ND filter reduces the amount of light entering the lens. This makes it easier to achieve effects such as a shallower depth of field or blurred motion.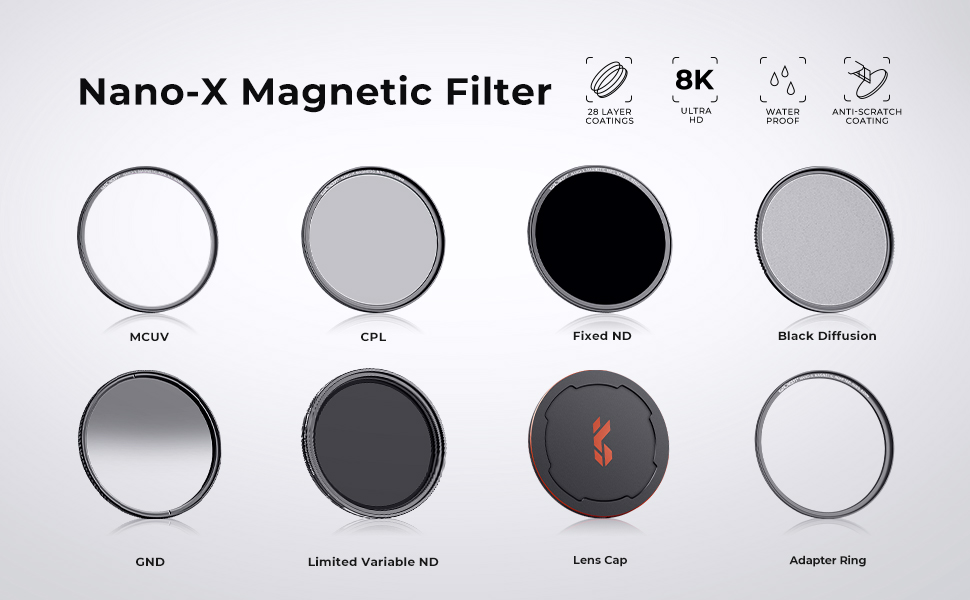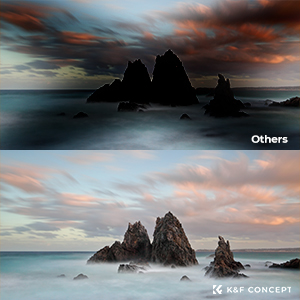 Wide Angle Lenses No-X Cross
K&F Concept self-lock frame technology ( the frame will be locked while rotating the filter to the Min(ND8) or Max(ND128)) helps the wide-angle lens to avoid dark "X" cross in photos.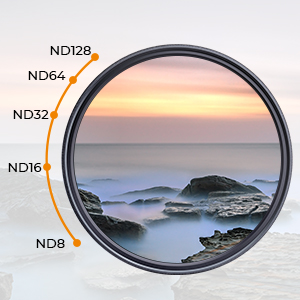 3-7 Stops Adjustable
Variable from ND8-ND128, with 5 stops light reduction including ND8/ND16/ND32/ND64/ND128, suitable for various scenes.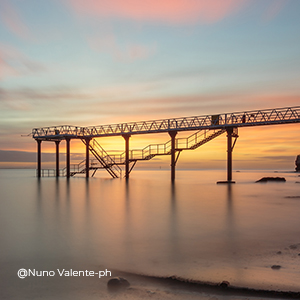 Light Reduction to Avoid Over-exposure
3-7 light reduction, control the light precisely,fit most landscape photography needs, onefilter than more.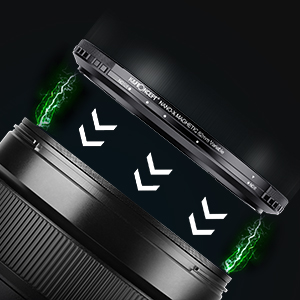 Magnetic Swap
The package including:
• 1* Magnetic ND2-ND32 filter
• 1* Magnetic filter dapter rings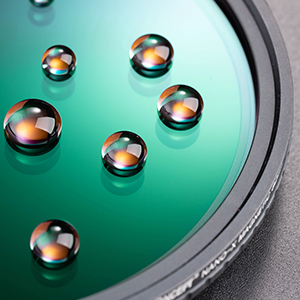 Waterproof &Scratch Resistant
Both sides with nanometer coating, waterproof and scratch-resistant, reduce the reflections coming from the filter-self, without any negative effect on the image quality.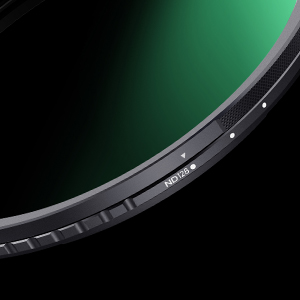 Ultra Slim Frame
Only 7.4mm thickness, effectively avoided vignetting even on wide-angle lenses.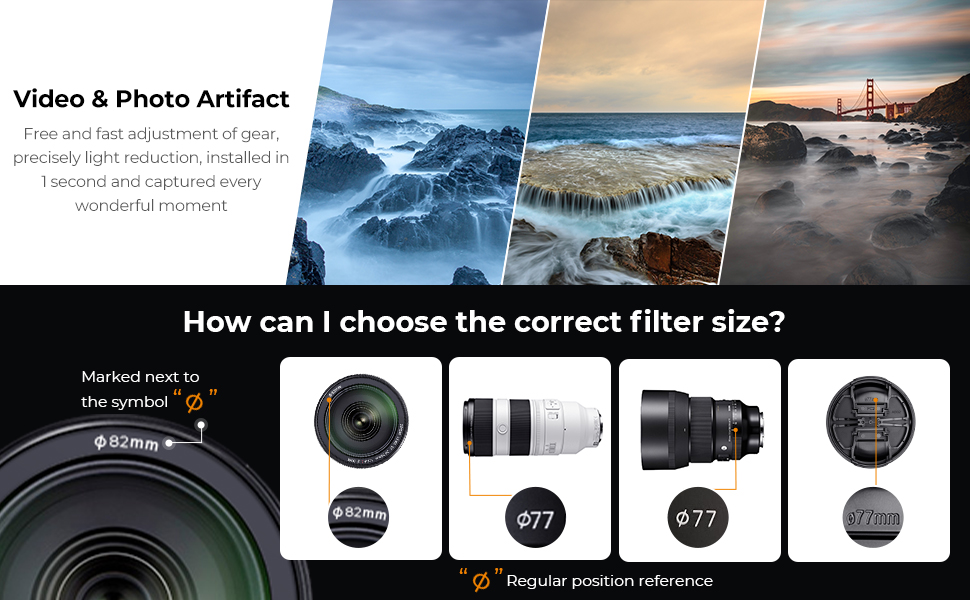 There are no reviews for this product.
There are no faqs for this product.