5 in 1 Oval Light Reflector 24 x 35 inch (60 x 90cm) Portable Collapsible Photography Studio Camera Lighting Reflectors/Diffuser Kit with Carrying Case
Free shipping to eligible country
Brand:

KENTFAITH

Free Shipping. 30 Day No Reason Return. Reflector is a wireless mirroring and streaming receiver suitable for photography studio lighting and outdoor lighting.

GW52.0005

SKU:

GW52.0005

17.99

https://www.kentfaith.com/GW52.0005_5-in-1-oval-light-reflector-24-x-35-inch-60-x-90cm-portable-collapsible-photography-studio-camera-lighting-reflectors-diffuser-kit-with-carrying-case
Description
* Five-in-one lightweight kit: gold, silver, white, black and translucent oval reflectors
* Gold: warm up the picture; silver: brighten the picture; white: reflect light into shadows; black: block unwanted light
* Folded into a portable size, easy to travel or store, most suitable for photographers on the go
* Multifunctional—4-color cover and translucent panel, suitable for different photography needs. Help you improve the efficiency of photography creation.
* Durable-multiple high-quality layers and raised texture design. This makes the life of the reflector nearly 80% longer than ordinary reflectors, and the reflectivity can reach 90%!
Shipping
Free shipping to eligible country
Frequently Bought Together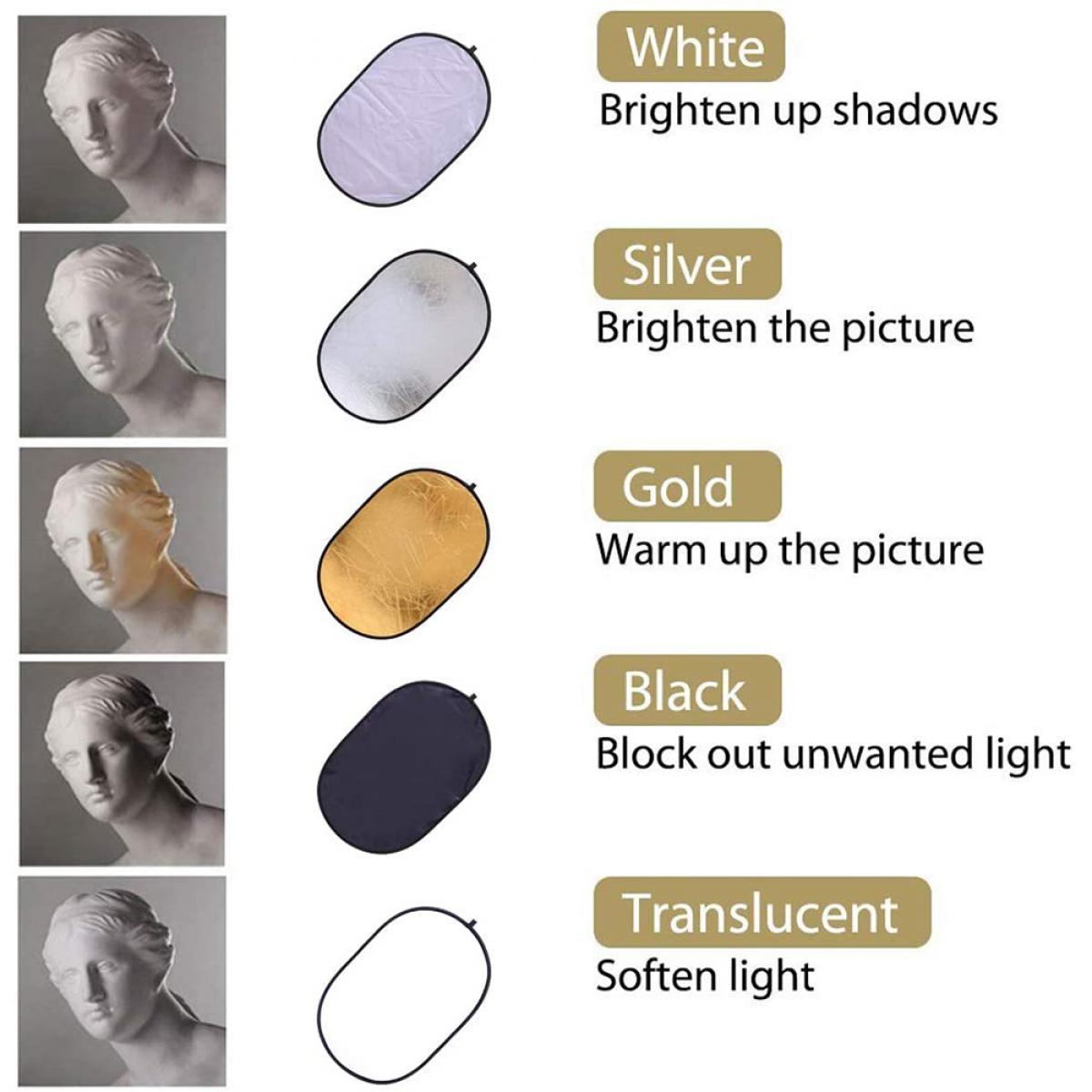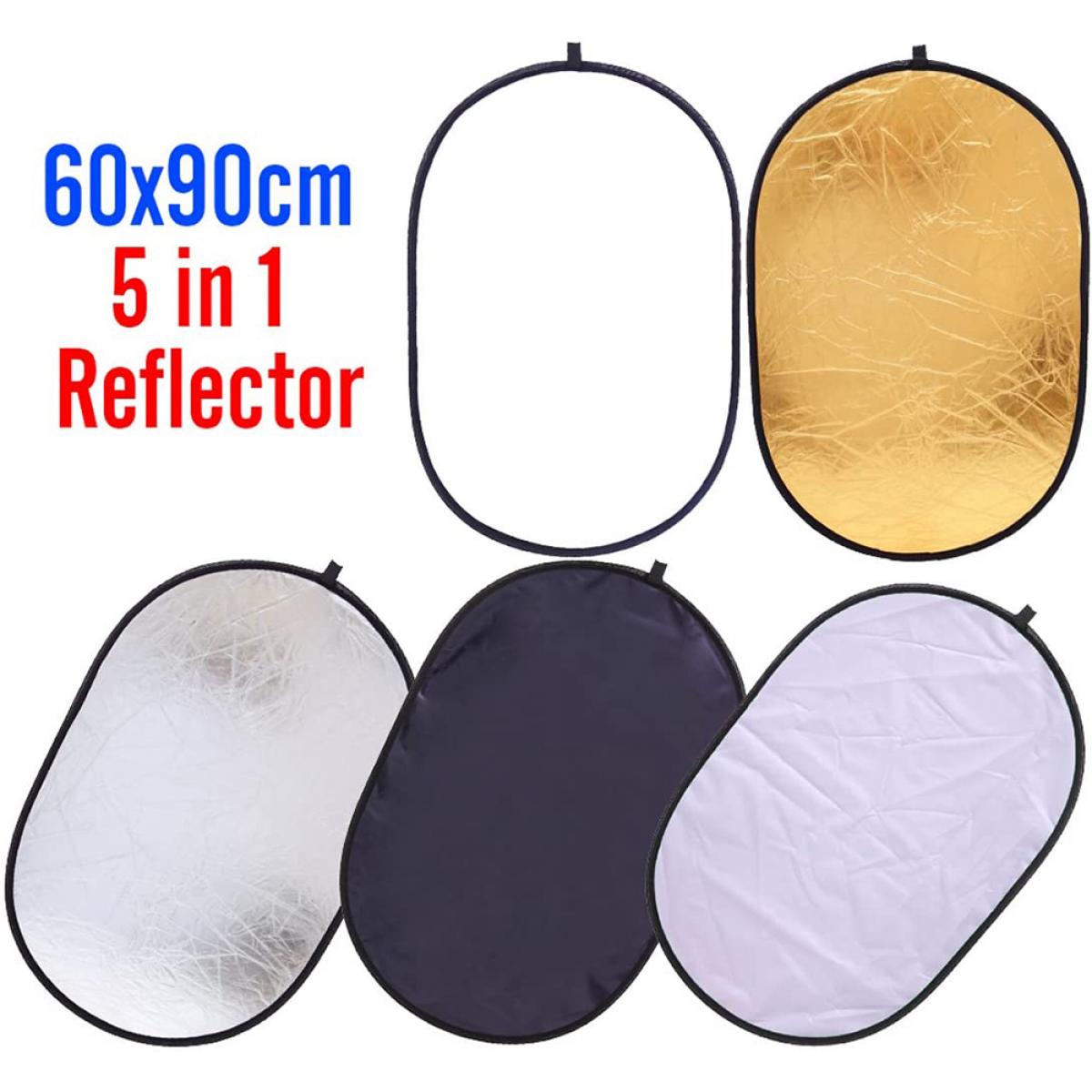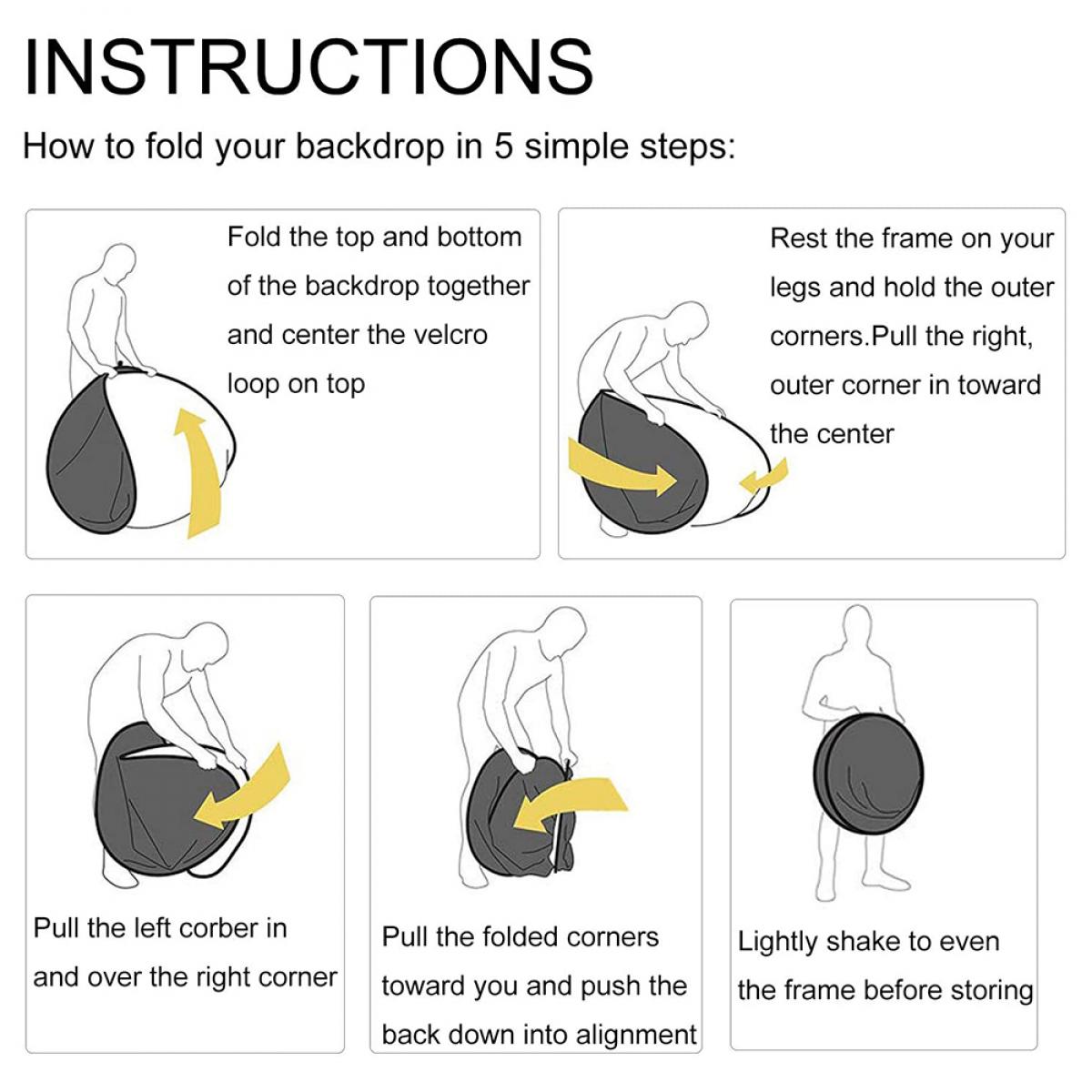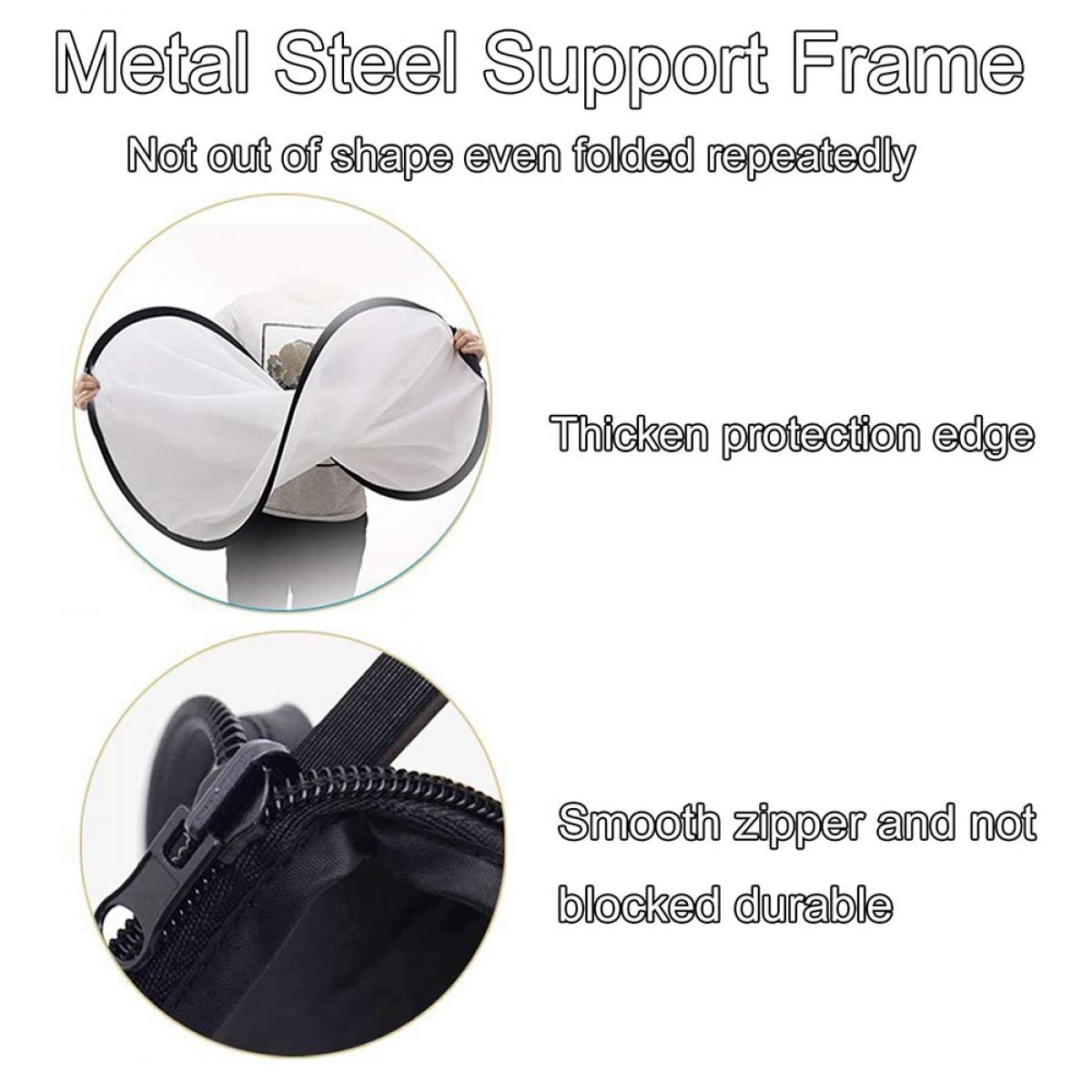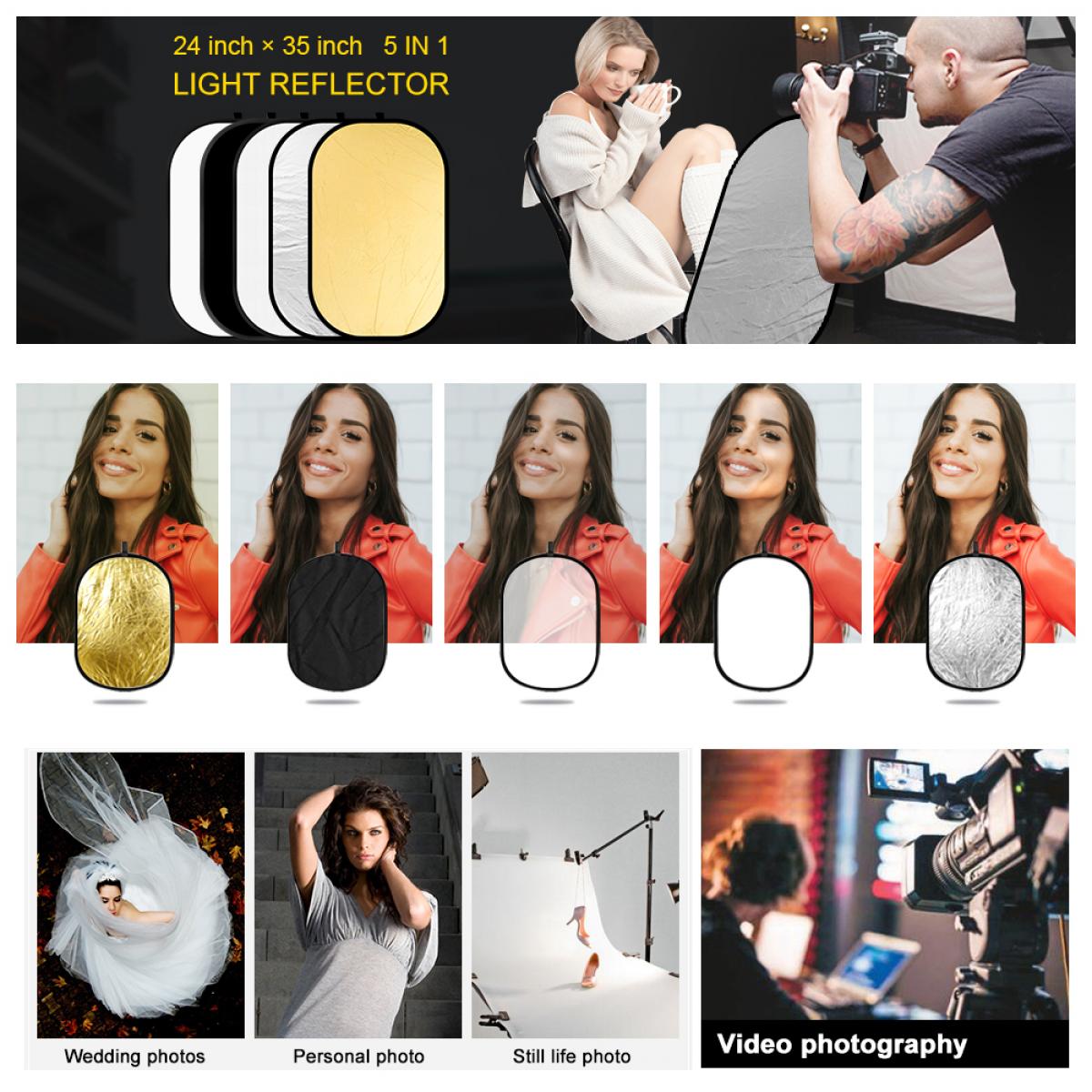 | | |
| --- | --- |
| Name | 5 in 1 Folding Reflector |
| Material | waterproof cloth |
| Diameter | 60*90cm |
| Folded diameter | 35cm |
| Colour | soft,white,silver,gold,black |
| Package size | 35*35*3cm |
| Package weight | 700g |
| Packing list | Body 5 in 1 reflector*1 |
Pretty solid
These are pretty solid for what you pay for. Good size for a beginner and folds nicely into a case for portability. Only time will tell in terms of durability. It feels like it should last for quite a while.
09/08/2021
Handy, helpful and worth while investment
A friend recommended a reflector to help take the next step in my journey of photography. This little reflector has served me very well so far. I do have a few complaints though. Did to its size it is a little difficult to fold, it's almost to small to fold in the manner you're suppose to, if I had thought of this before hand I would have purchased a larger size. The layered options are nice, but honestly a but of a pain to keep switching. I find I use the diffuser the most and the cool and warm reflectors second most. The excess I have taken off and leave at home unless I am sure I may need one of them.All that being said I very much still like how small this one folds up, it fits easily into my backpack. Other than the issue I mentioned above about the size the 24" reflector is just right for my dogs, not to bulky and not so small that it doesn't seem to help. Overall I am happy with the purchase and likely will end up purchasing another one, that is a larger size.
14/01/2021
Good product at good price
I bought it for my in-home studio and use it learning how to light table top home studio photography. I found the product well made and I give it 5x* on quality. It is very versatile: - one of the must have light modifiers in the studio. I am planning to purchase one more set for more complicated lighting of glass and reflective objects. Product arrived on time, well packaged in perfect condition.
26/10/2020
Love them
Super easy to use love
12/09/2020
Great buy, just like the neewer
Great but got it on a deal for and loving it, had the neewer brand and got this too and it was very affordable and it looks the same and does the same thing as the neewer does.
02/04/2020
A
Twist it into a circle and fold it backwards.
A
No, it does not have a reflector holder.