5 in 1 Reflectors 43"/110cm Folding Multi-Disc Belt Bag-Translucent, Silver, Gold, White and Black for Photography Studio Lighting Outdoor Lighting
Free shipping to eligible country
Brand:

KENTFAITH

Free Shipping. 30 Day No Reason Return. Reflector is a wireless mirroring and streaming receiver suitable for photography studio lighting and outdoor lighting.

GW52.0003

SKU:

GW52.0003

27.99

https://www.kentfaith.com/GW52.0003_43-quot-110cm-reflectors-5-in-1-folding-multi-disc-belt-bag-translucent-silver-gold-white-and-black-for-photography-studio-lighting-outdoor-lighting
Description
* Translucent panel: used as a diffuser. It is usually fixed above the subject to soften the natural light of the sun.
* Silver cover: It has good reflectivity, which can brighten shadows and highlights, but will not change the color of available light.
* Golden protective layer: It basically works in the same way while adding warmer tones to the image.
* White cover: Brighten the shadow to produce soft light. It is not as bright as the silver side, so you can get closer to the subject.
* Black cover: subtracts light and creates shadows in certain areas. The durable and flexible steel spring frame ensures easy expansion and closure. It can also be folded into an easy-to-carry pouch for added convenience.
Shipping
Free shipping to eligible country
Frequently Bought Together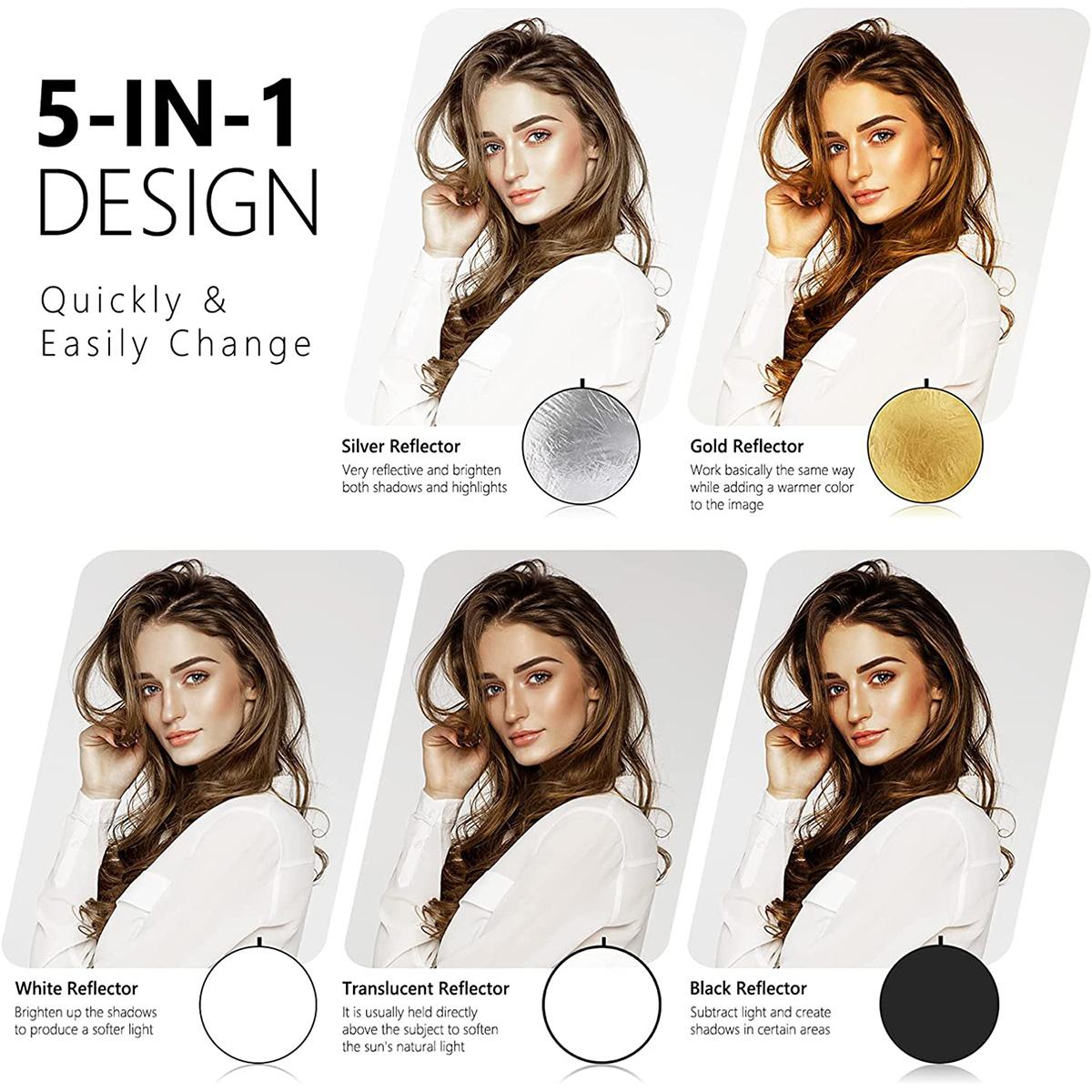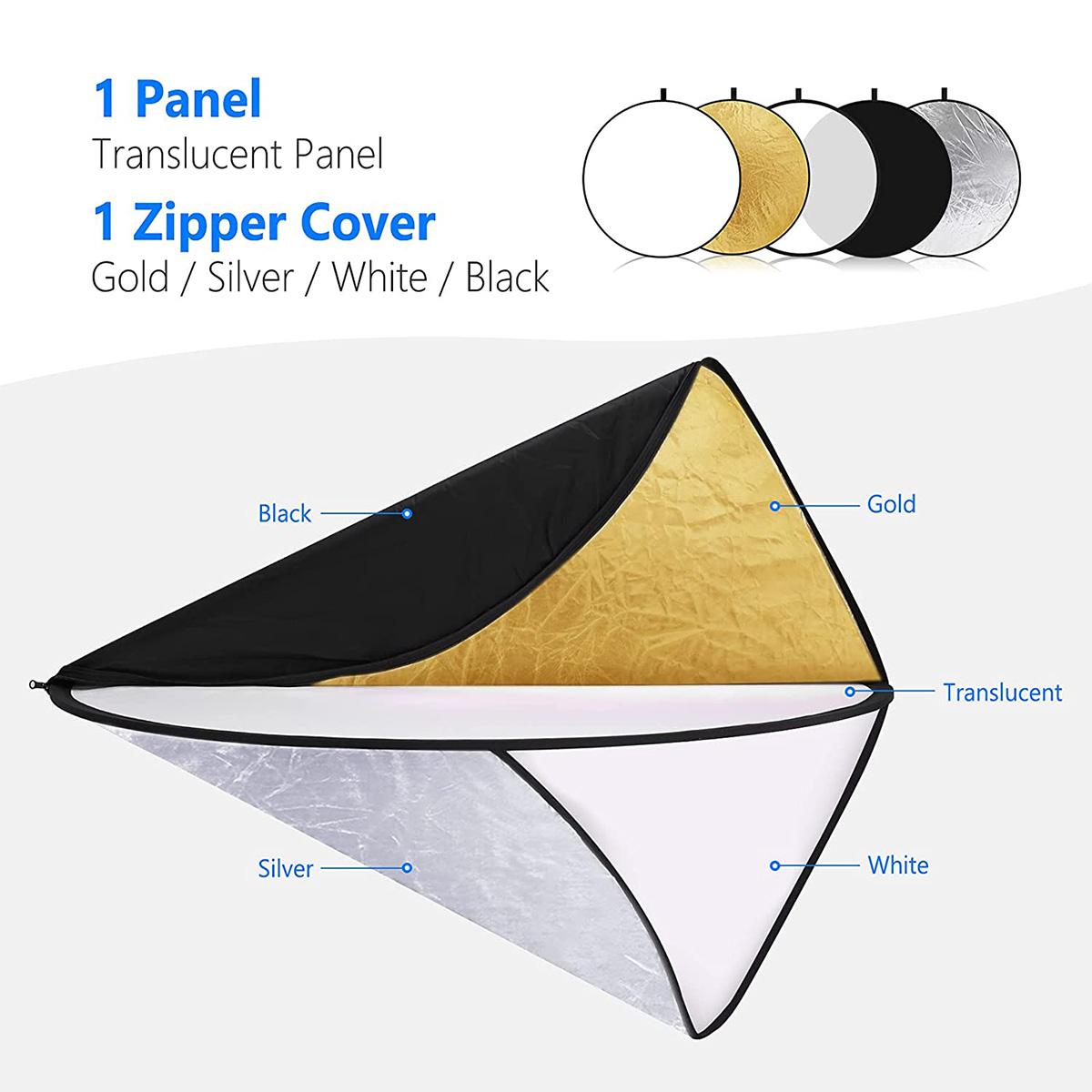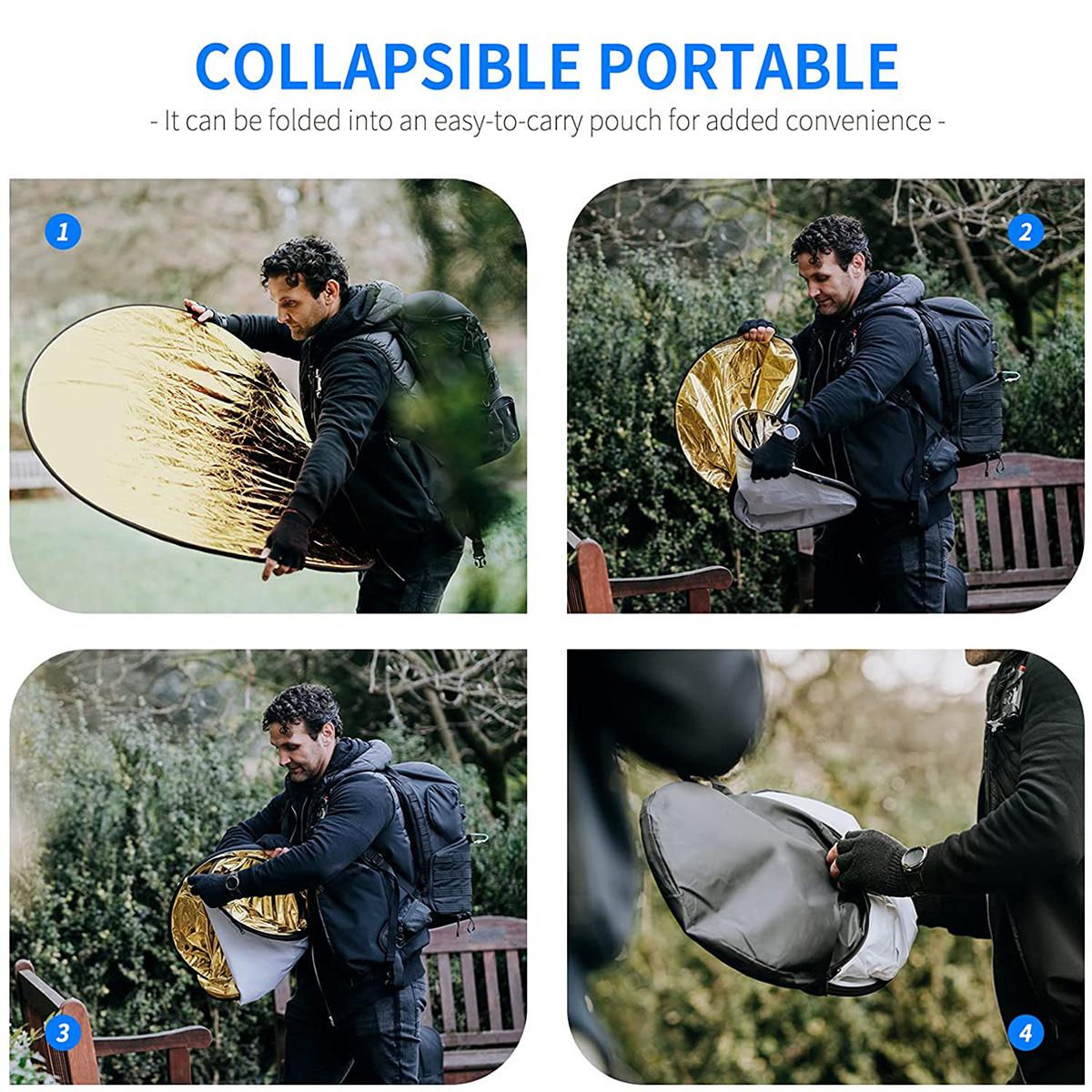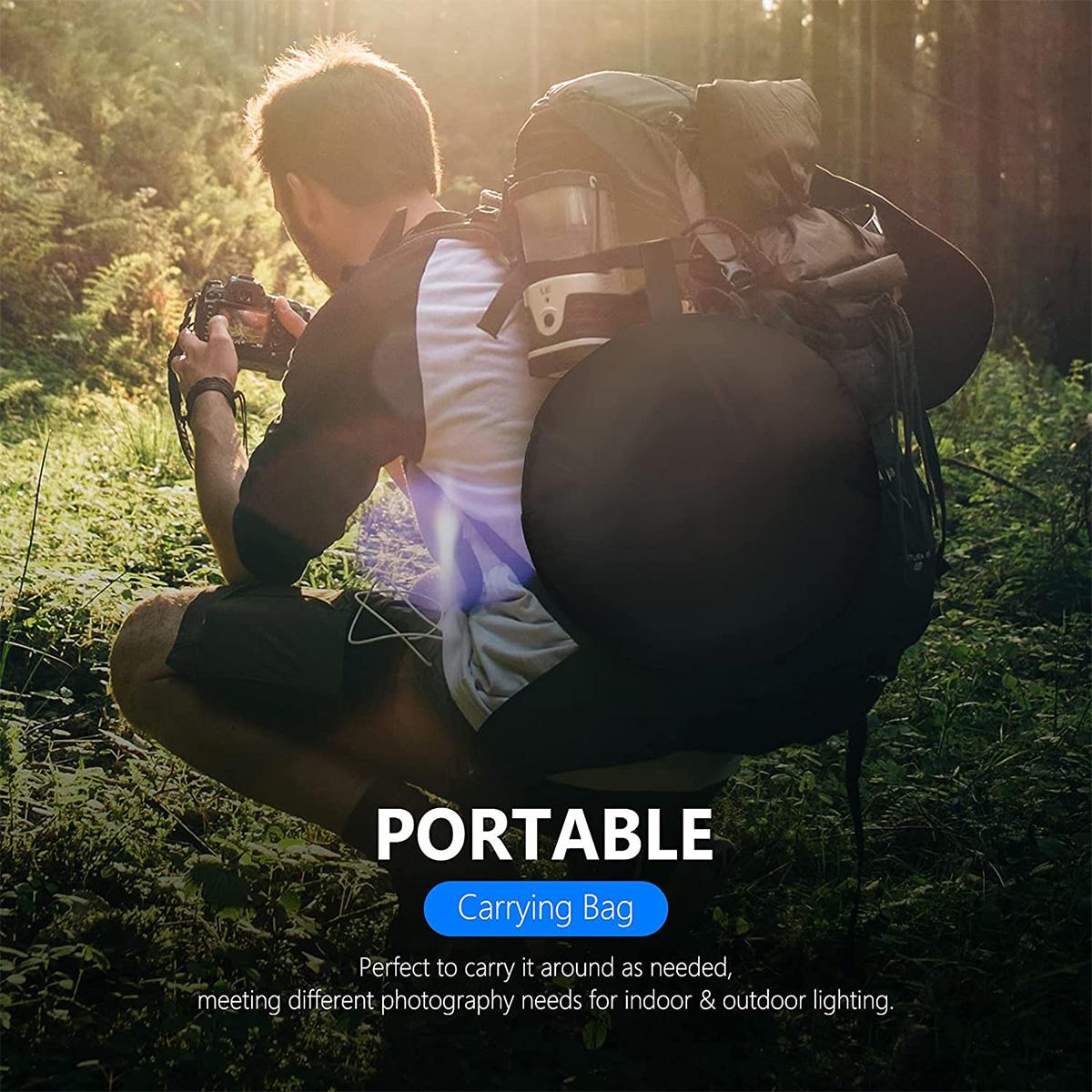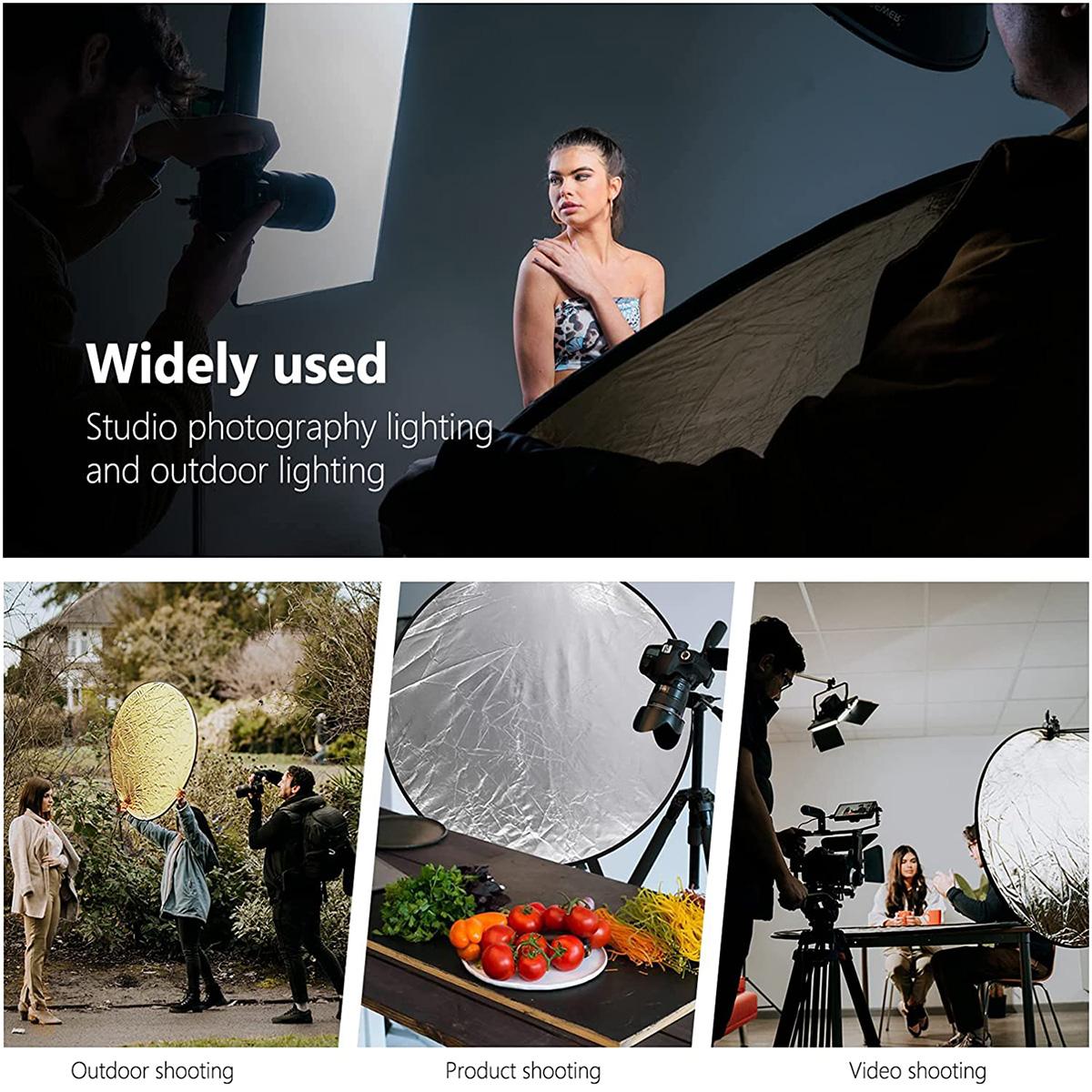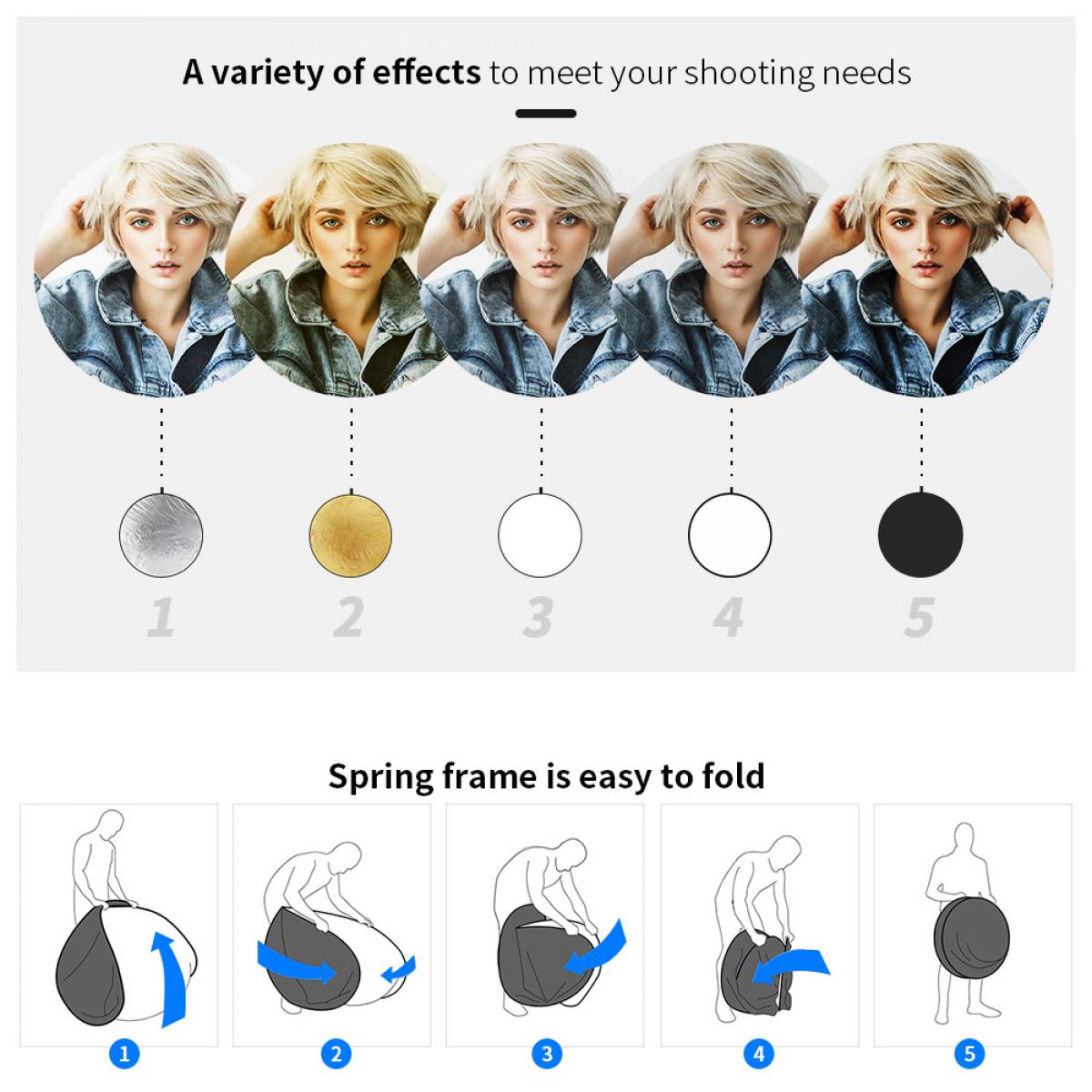 | | |
| --- | --- |
| name | 5 in 1 folding reflector |
| Material | Waterproof cloth |
| diameter | 110cm |
| Diameter after folding | 38cm |
| colour | Soft light, white, silver, gold, black |
| Package Size | 43*43*3cm |
| Package weight | 600g |
| packing list | Main body 5 in 1 reflector *1 |
Great
Everything about this was fantastic and the size was exactly what I was looking for
30/07/2021
Exactly as expected
For those people who are complaining about wrinkles: These products are NOT designed as backdrops! They are designed to reflect light onto your subject. And for that purpose, this is perfect. Highly recommended. 4 stars due to zippers.
30/07/2021
Works like a Charm.
It works perfectly and reflects off the sun just fine. No dislikes for me.
20/07/2021
Awesome reflectors
Absolutely awesome set of reflectors. HUGE! About the only negative would be that they are fairly hard to get folded back properly to store in the included bag.
18/07/2021
Great
Good for my photo shooting
13/07/2021
Affordable and handy for photo + video
I've used this for photography and video out in the field and also in studio.Proved to be really useful and I love the different reflectors included. It's really easy to fold too once you get the hang of it and the size is really great to get more light reflection onto the subject.
10/07/2021
Great as it displays
I really like this product and really love how small it is just to carry it with me around wherever I go. Easy to put it in my school backpack.
05/07/2021
An essential piece of equipment for beginners and mobile photographers, useful in the studio as well
I got the 43 inch version on a lightning deal and for the price it's a fantastic thing to have in your kit. Everyone should have a couple of these in sizes that suit the sort of photography they are doing. An incredible investment for a beginner, and as a working photographer I have no major complaints about the quality. It's cheap, so you can beat it up and wear it out and buy a couple more without remorse. Armed with this and a speedlight and umbrella you could have a very portable and flexible portrait setup.
05/07/2021
It good
I don't dislike it
04/07/2021
There are no faqs for this product.