Infrared Night Vision Binoculars 4x Digital Zoom 3W 850NM Infrared Binoculars for Reconnaissance Surveillance Camping Night Hunting Sailing & Fishing
Free shipping to eligible country
Buy KENTFAITH infrared night vision binoculars 4x digital zoom 3w 850nm infrared binoculars for reconnaissance surveillance camping night hunting sailing & fishing online, worldwide free shipping and 30 days return guarantee.

KF33.022

SKU:

KF33.022

175.99

https://www.kentfaith.com/GW01.0283_infrared-night-vision-binoculars-that-can-record-and-take-pictures-in-all-dark-environments-4x-digital-zoom-3w-850nm-infrared-binoculars-are-used-for-night-hunting-reconnaissance-security-and-surveillance-camping-night-sailing-night-fishing-wildli
Description
* Dynamic large screen: 2.31" high-definition TFT internal screen, with 3 times large window magnifying glass, FMC blue film objective lens, the image is clear and sharp, the color reproduction is true during the day, the picture is clear in the dark environment, and the detail display is high
* High-performance night vision device: 850nm, strong infrared spotlight, 7-speed infrared adjustment, 4x digital zoom and 25mm objective lens aperture, can shoot 1280x960 pixel images and 1280x960 @ 30FPS video in the dark; 320 * 240 resolution The high-speed color widescreen LCD screen is easy to watch, and you can use USB to connect to a computer to transfer data to prevent data loss
* Long-distance observation range: excellent optical clarity, high-performance digital night vision binoculars, enabling you to observe targets in complete darkness and up to 984ft/300m. Adjust 7-step infrared light according to the dark environment. The higher the infrared lamp gear is adjusted, the farther and the clearer the observation distance.
* Long-term continuous operation: When the infrared illuminator is turned on, the continuous operation time is up to 6 hours; without infrared lighting, the operation time is up to 17 hours. Use 6 AA batteries (not included) for long-term monitoring. It is very suitable for night hunting, reconnaissance, security and surveillance, camping, night sailing, night fishing, wildlife observation, search and rescue, bird watching, photographing, etc.
* High-definition LED large screen, the viewing effect is intuitive to enjoy the high-definition visual experience; IP56 waterproof rating; can be connected to a tripod for easy viewing
Shipping
Free shipping to eligible country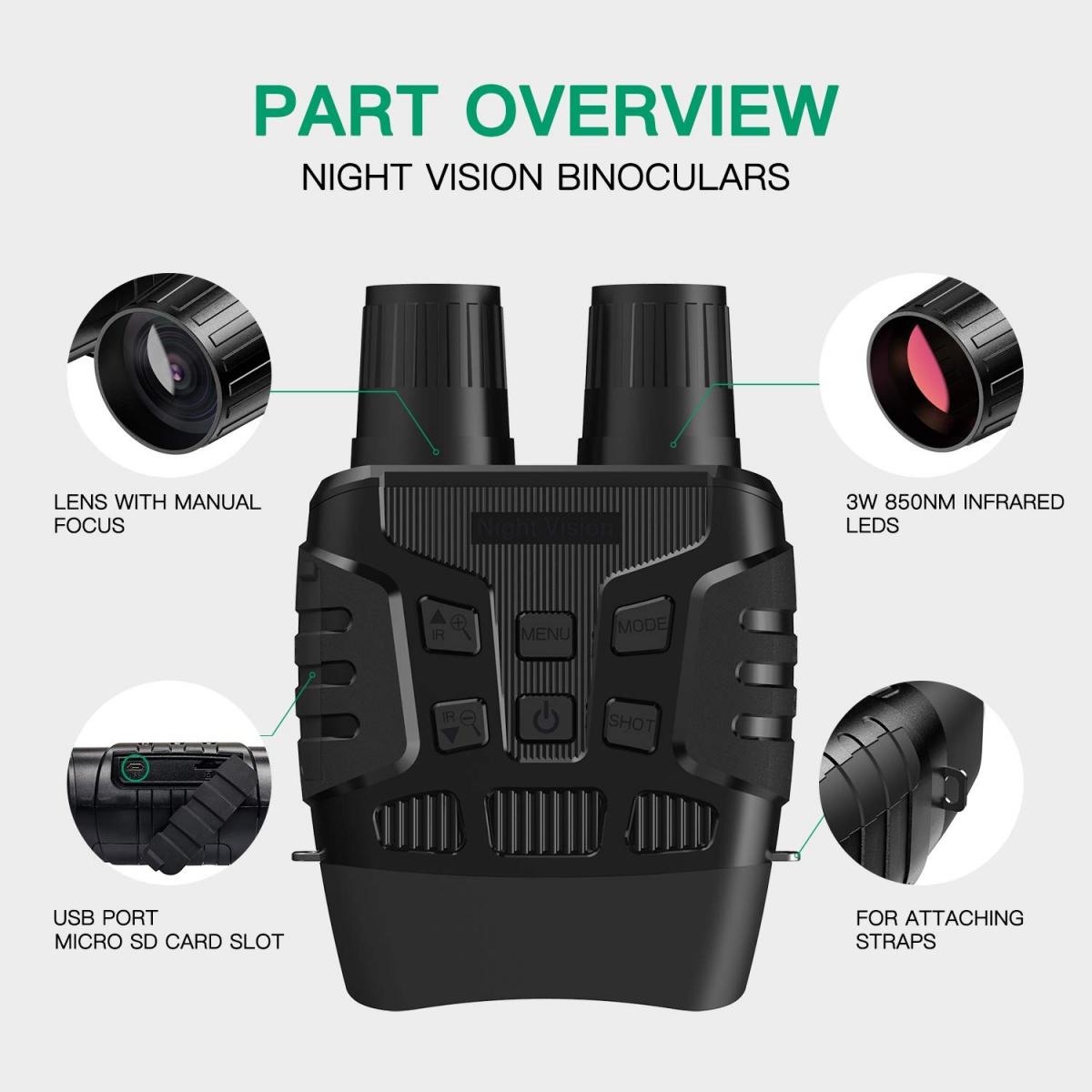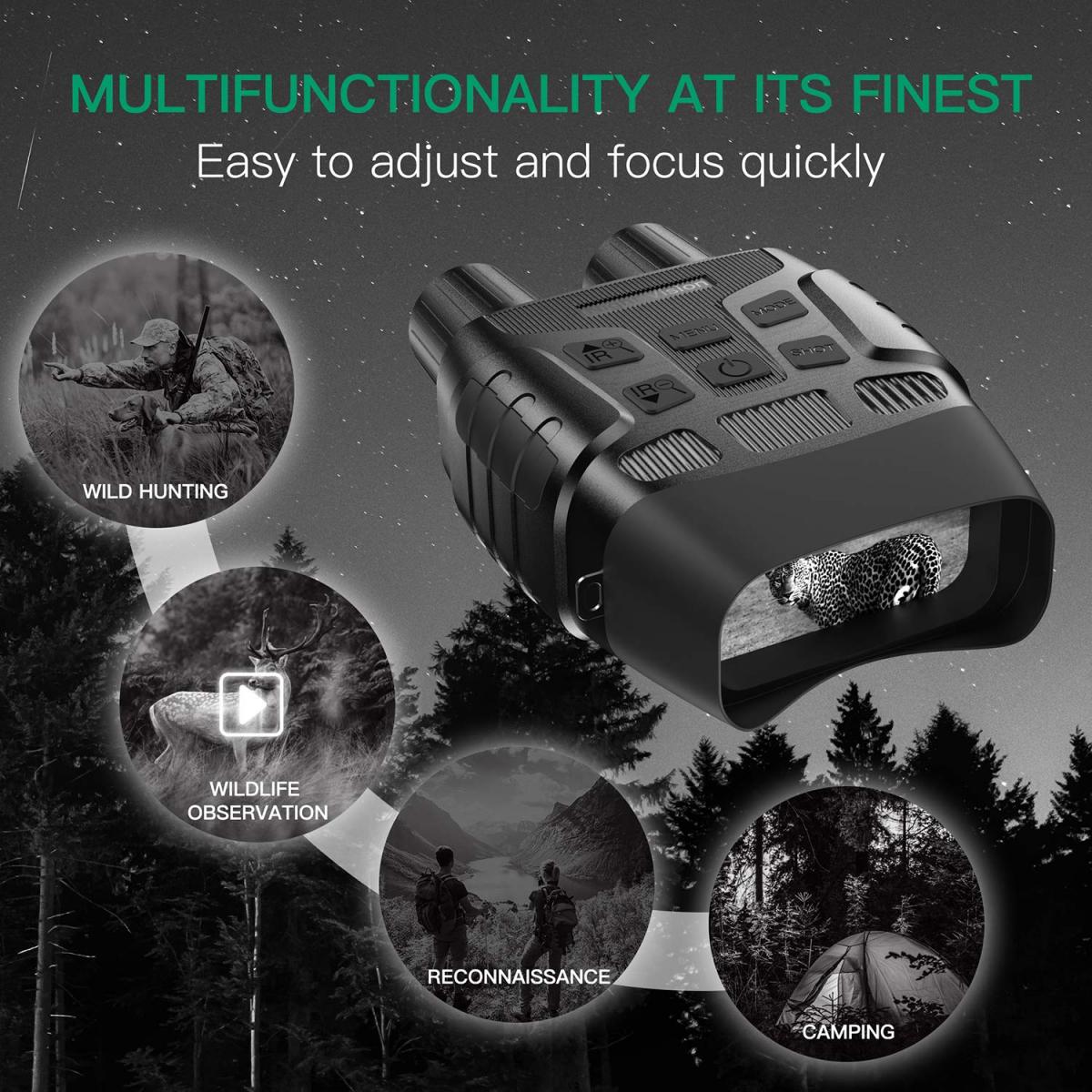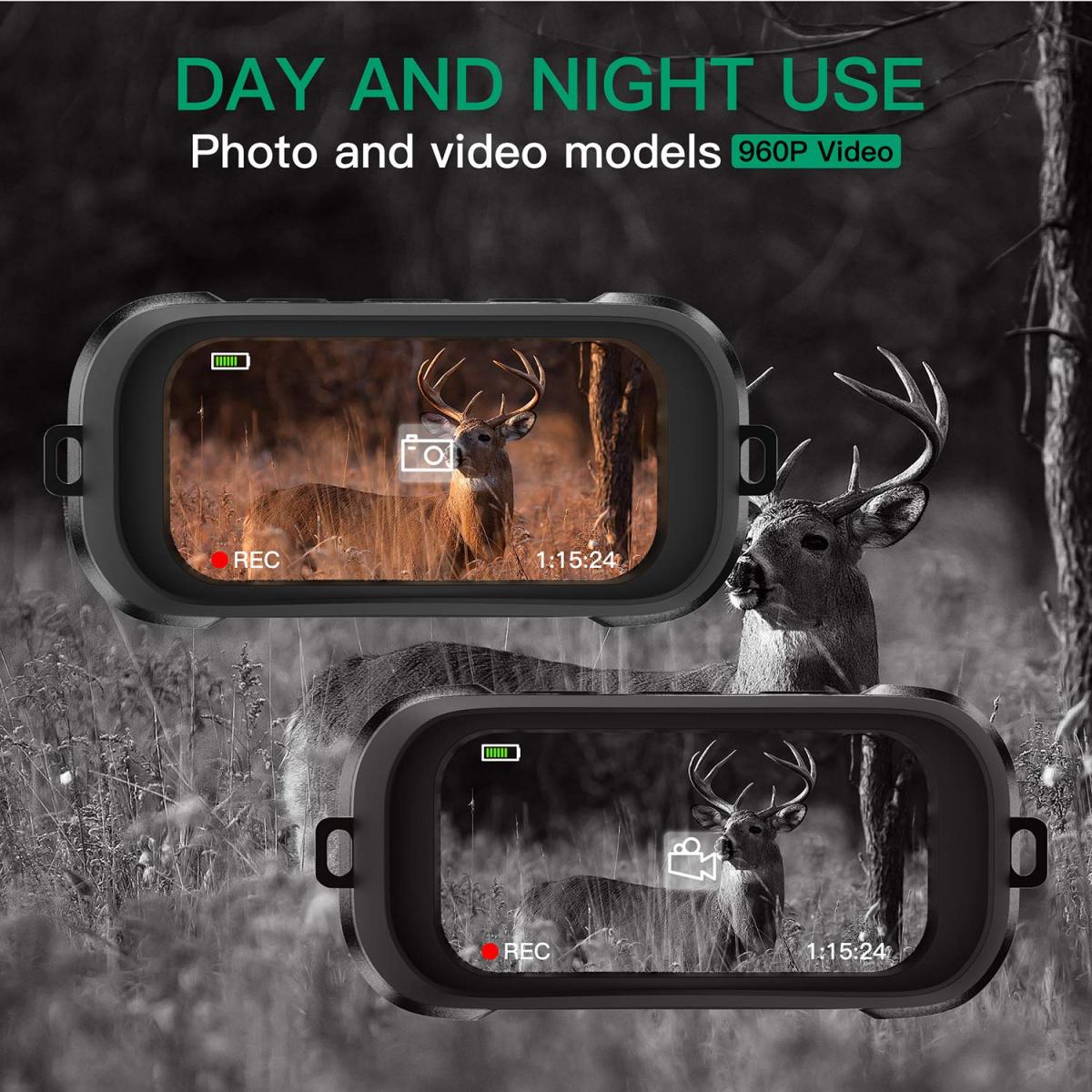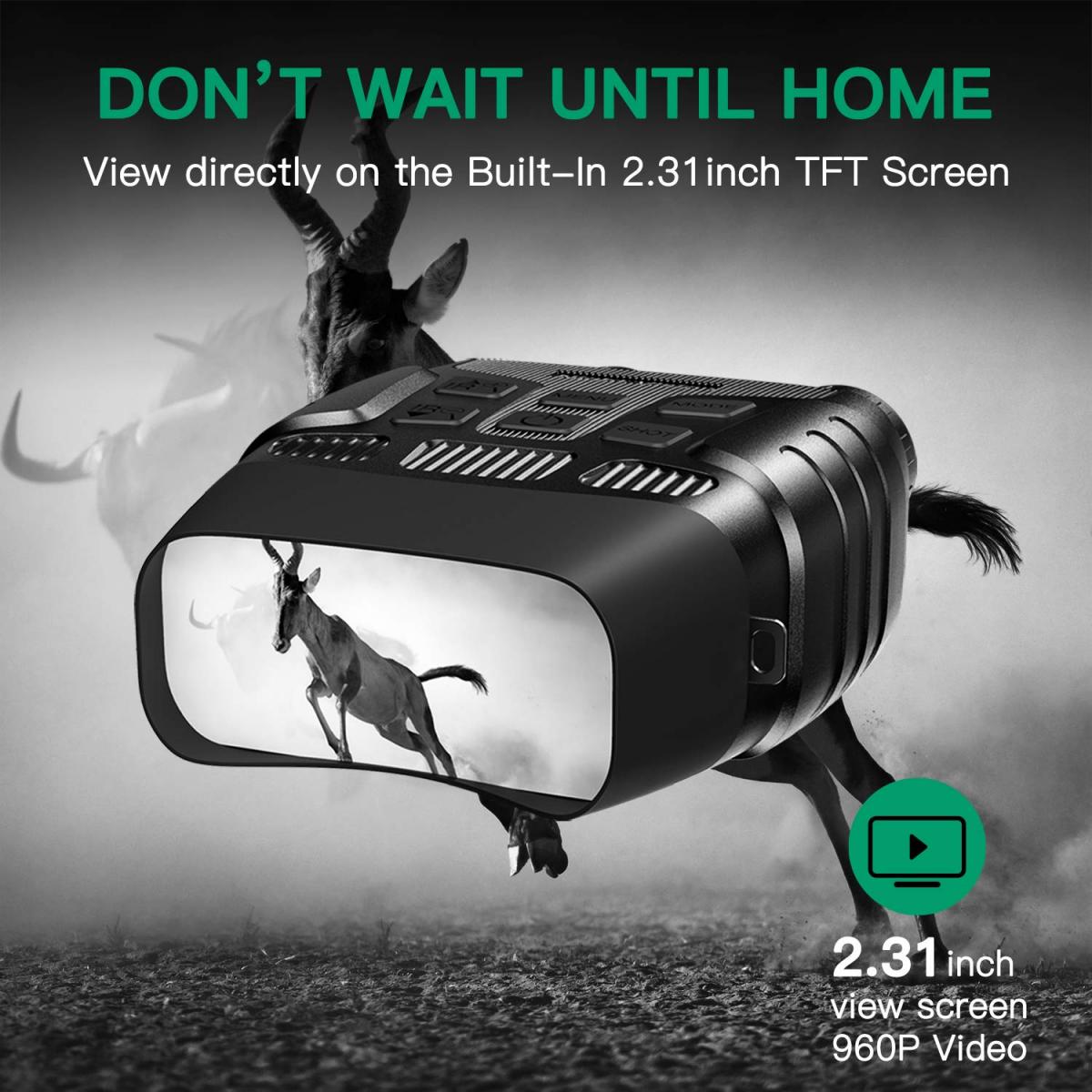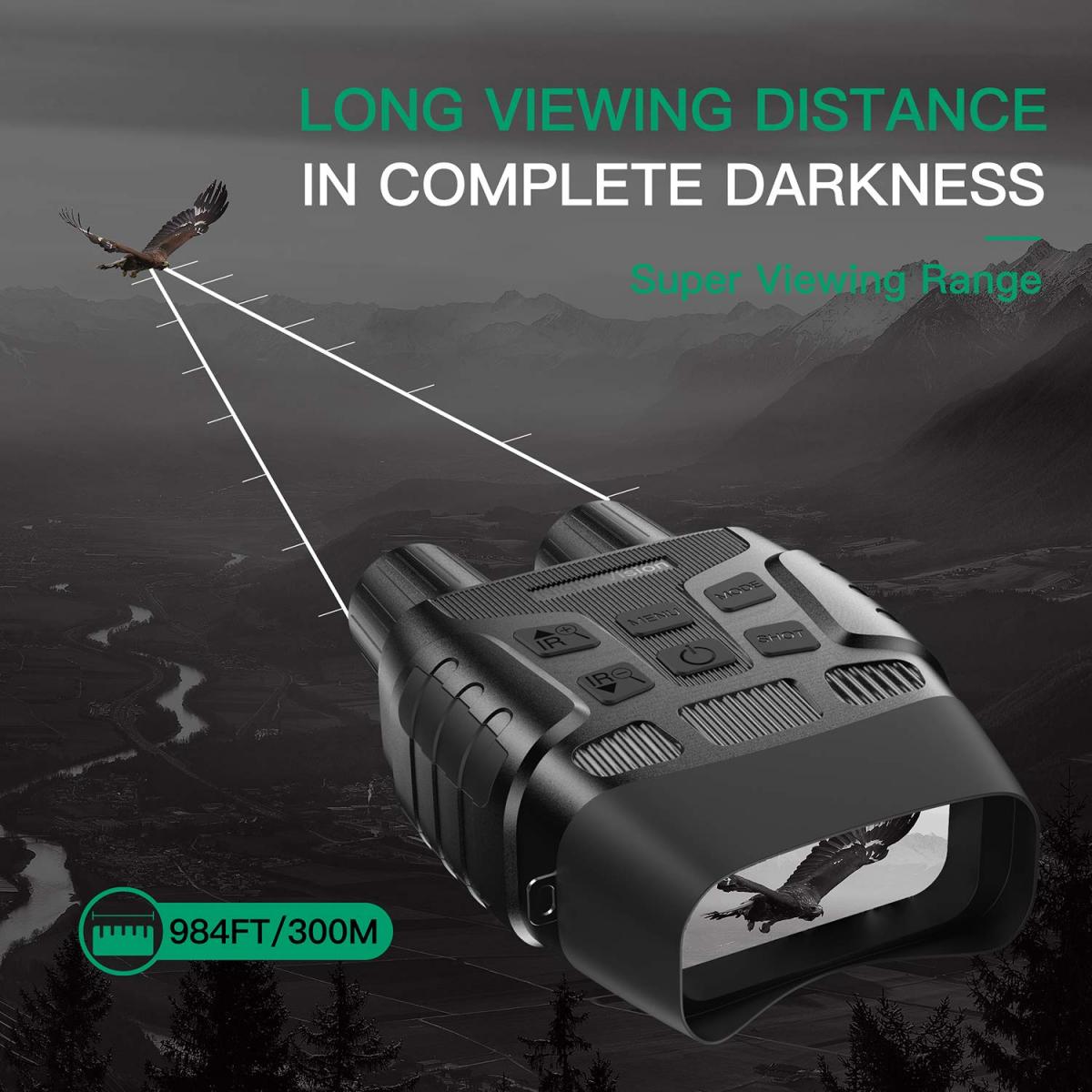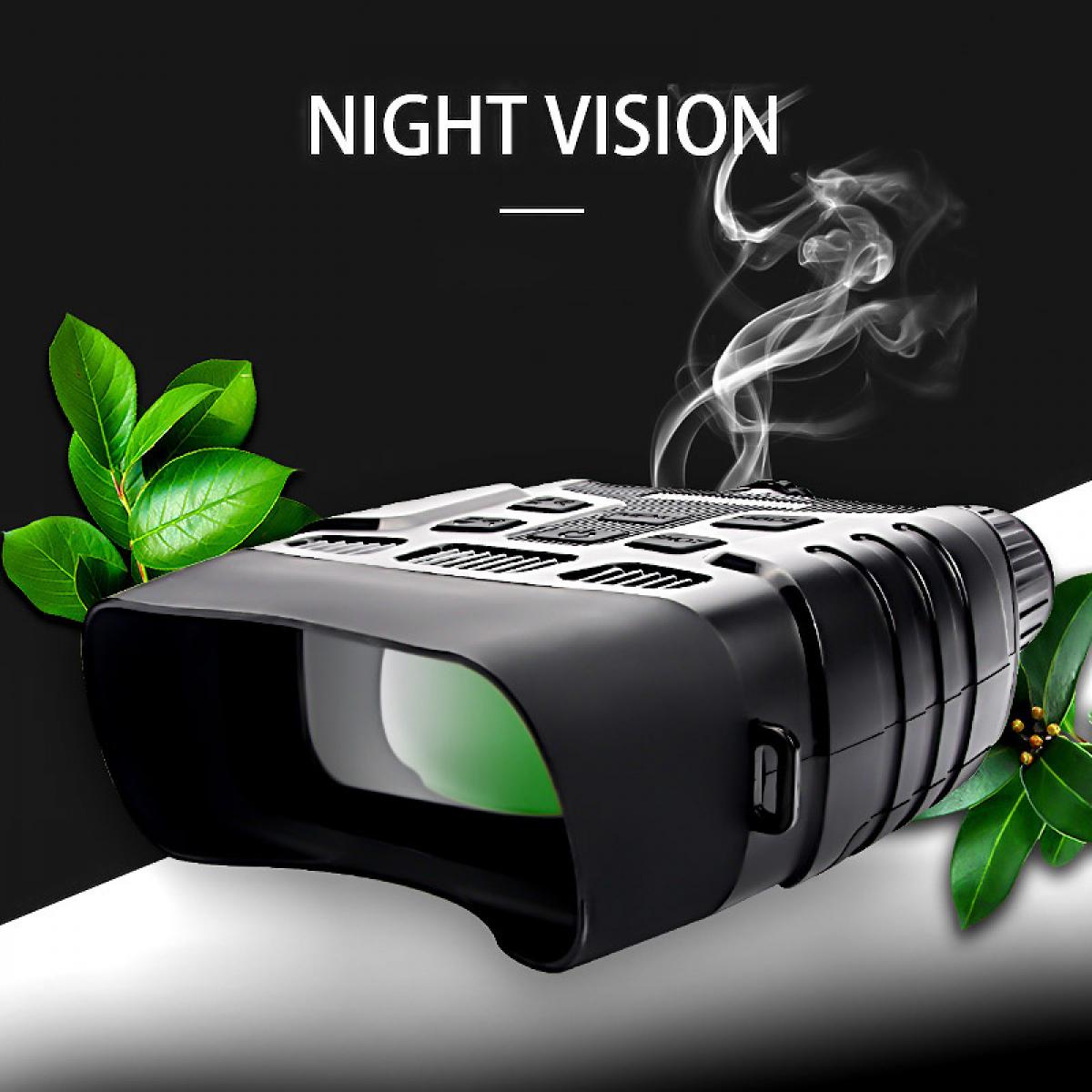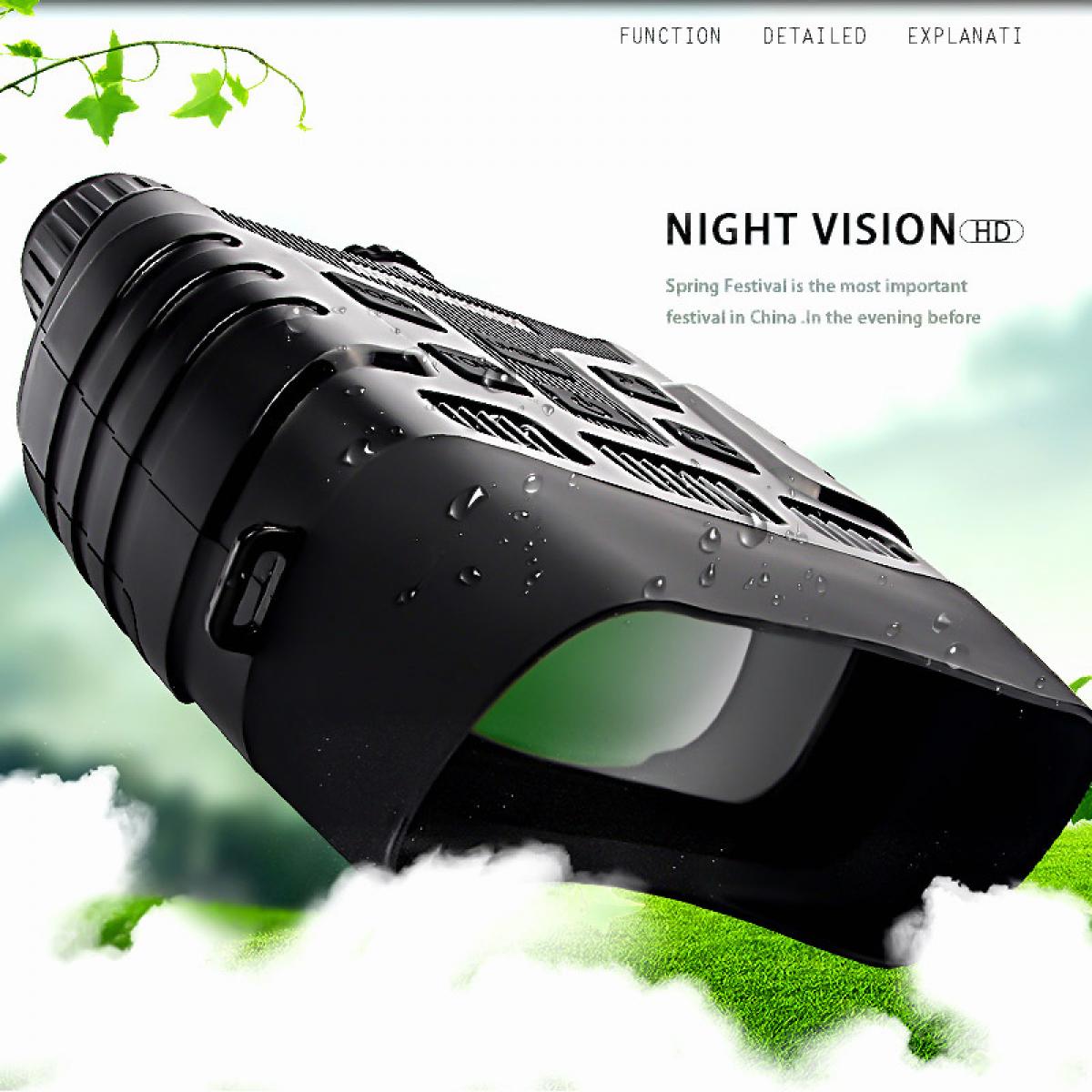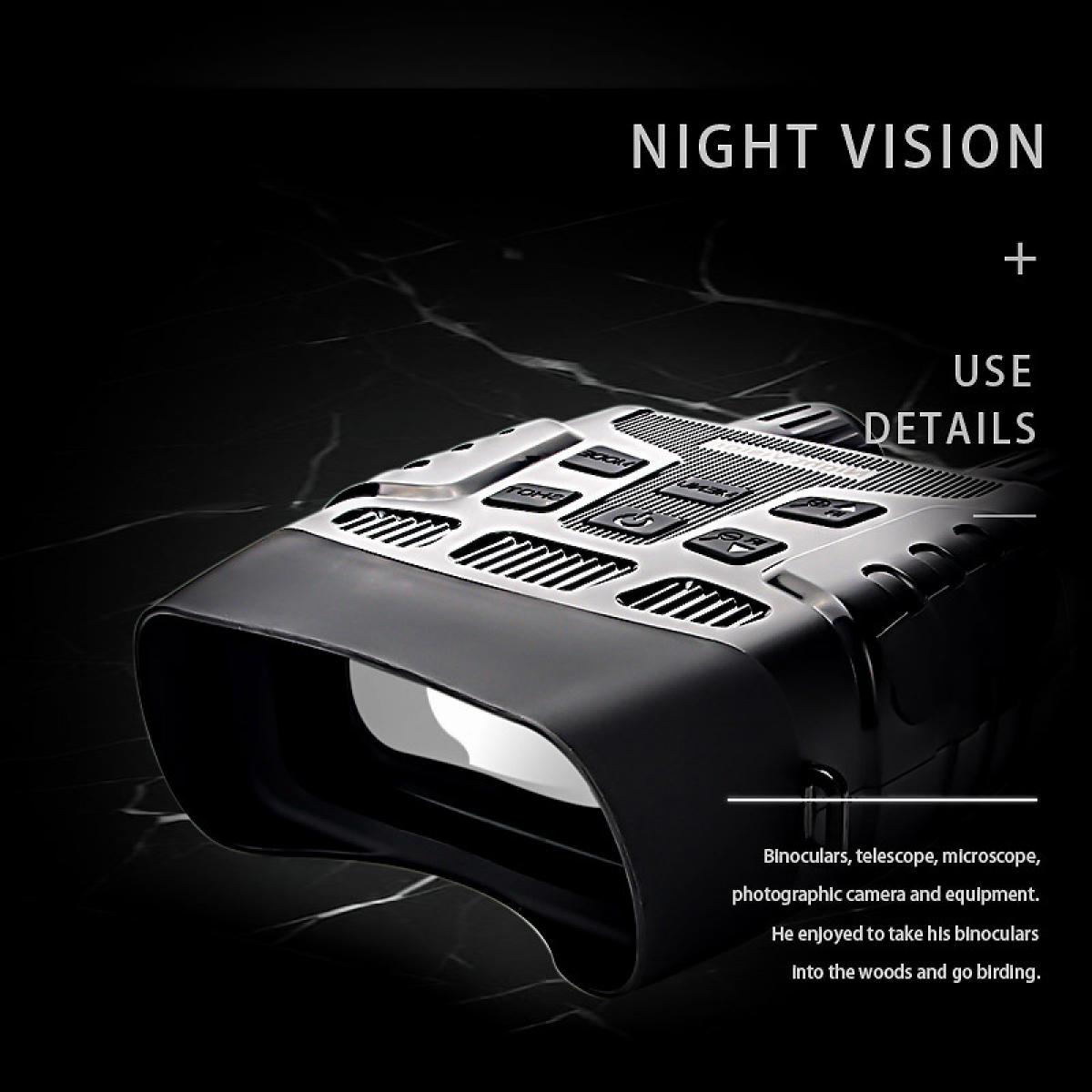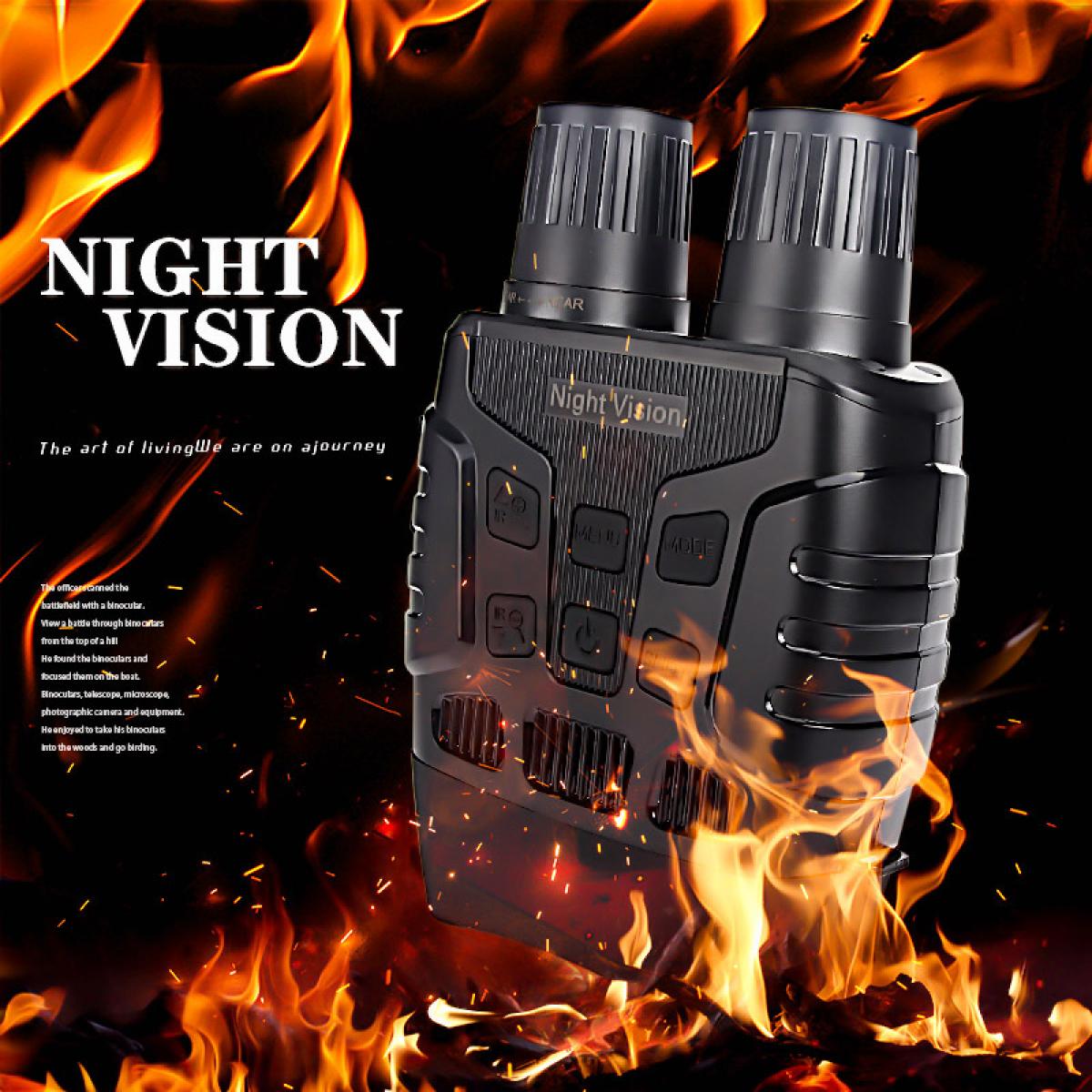 | | |
| --- | --- |
| model | NV3180 |
| Display screen | 2.31" high-definition TFT inner screen, with 3 times large window magnifying glass |
| Digital zoom | 4X |
| aperture | F1.2 f=25mm |
| Lens | FOV=10°, caliber 24mm |
| store | TF card, maximum support 32GB |
| Movie size | 960P(1280×960 @ 30FPS)/ VGA(640x480 @ 30FPS) |
| power supply | 9V , 6 * AA |
| USB interface | Mini USB2.0 |
| Perspective | 9° |
| Amplified power | 3.7-7 |
| Observation distance in all black | 200-300m |
| Low light observation distance | 3M-infinity |
| Infrared light | 3W, 850NM, strong infrared spotlight, 7-speed adjustment |
| Operating temperature | -20 ° Cto +60 ° 100 |
| Storage temperature | -30 ° Cto + 70 ° 100 |
| Product Size | 19.6*14.6*5.9cm |
| Package dimensions | 22.5*17.5*9.0cm |
| Product Weight | 576g |
| Product gross weight | 940g |
| packing list | Night Vision *1 |
よく働く
セットアップは簡単でした。コンピュータにSDカード(付属していません)とUSBケーブルを使用できるのは本当にクールです。写真を撮るのは簡単です。3匹のネズミが走り回っていることに気づかなかった。今、私は彼らが家のどこに入っているのかを見ることができます。これらの写真は、私が箱を開けて、それがどのように機能するかを学んでから30分以内に撮影されました。キャンプに行って、暗闇の中で音を立てるようなものを見たいときに、これを楽しみます。
23/09/2021
夜のハイキングをもっと楽しくする
これらのペアを所有するのはこれが初めてであり、指示を読んだ後、これは私が見て学ぶので役に立ちました、私は夜のハイキングに行く準備ができていました。午後だけでなく、日が沈んだときも、本当に物事を見ることができました。これらがなければ、私はほとんど何も見ることができず、何かに光を当てると、それは離陸するでしょう。これらのゴーグルで、すべてがはっきりと見えるだけでなく、ただ座って自然を見ることができました。レンズの調整は、フロントレンズ自体にあるダイヤルで本当に簡単に行えます。通常は見ることができない動物の非常に鮮明なショットを撮ることができました。また、いくつかの例では、より大きな捕食者に襲われないように、さまざまなトレイルを適切に選択しました。
01/09/2021
Great!!
Took with us on a long roadtrip this summer and they work great. Maybe if you're an avid binoculars user they aren't as good? I read some reviews about ppl being disappointed but we definitely weren't. We went to Yosemite, Kings/Sequoia, Grand Canyon, etc. They were clear, and could see very far.The compact size was also nice so we weren't constantly lugging around big heavy bulky kind
28/06/2021
For a low price... Not bad
So these are a great price... I bought them so I could give them to my little nephew and he could drop them and throw them and do what little boys do while running through the woods...They're sturdy enough, and Cheap enough, that it wont matter if he breaks them, and they wont break immediately if he's a little too rough...Clarity is honestly not bad... Magnification is good...To be honest if you needed a back up pair of Binoculars to throw, literally, behind your seat in your truck for some emergency bird watching or something... They'd be great... IF that's a thing...They aren't going to win any quality or performance awards, but they are a functional set of binoculars for a ridiculously cheap price... Especially on prime day...
28/06/2021
Very good product, very good price.
Very good product I am very happy with the binoculars, I look at birds and deer in our backyard.
28/06/2021