Wireless Outdoor Security Camera Solar Power 2-way talk PTZ Security Intercom Video Camera, 1080P Full-colour Night Vision CCTV Surveillance Camera
Brand:

KENTFAITH

Free Shipping. 30 Day No Reason Return. K&F wireless outdoor security camera features wire-free, two way talk, 3MP night vision, solar power.

GW50.0005

SKU:

GW50.0005

74.99

https://www.kentfaith.com/GW01.0220_low-power-solar-wifi-ball-machine
Description
* 【100% Wireless】 - K&F wireless outdoor security camera is equipped with a 18650 rechargeable battery (Not included) and 8W solar panel, no need to worry about battery life and power shortage, low power consumption ensures long time usage for 100 % wireless outdoor security.
* 【360° Full View]】- The wireless surveillance system is specially designed with 120° vertical rotation and 355° horizontal rotation of the camera, you can also control the monitoring angle via mobile app tuya.
* 【HD Video and Full-Colour 】 - The outdoor surveillance security camera is 1080p Full HD with 2 IR LEDs and 4 white LEDs that can be activated by motion detection for spotlight colour night vision to capture clear colour video at night. The night vision range is up to 49ft/15m.
* 【Motion Activation & Bright Light Warning】 - Solar-powered security camera with smart radar sensing and precise motion detection, can set bright light warning (with white LED), record every security event and push alerts on the app tuya.
* 【Data Storage & IP66 Waterproof】 - The outdoor security camera can record video to an SD card or to the cloud and send alerts to your phone when the outdoor camera triggers motion. Equipped with IP66 waterproof housing, making it is able to withstand extreme weather (-15℃~60℃).
Shipping
Free shipping worldwide
Frequently Bought Together
Wire-free Security Camera
Easy to achieve real-time remote viewing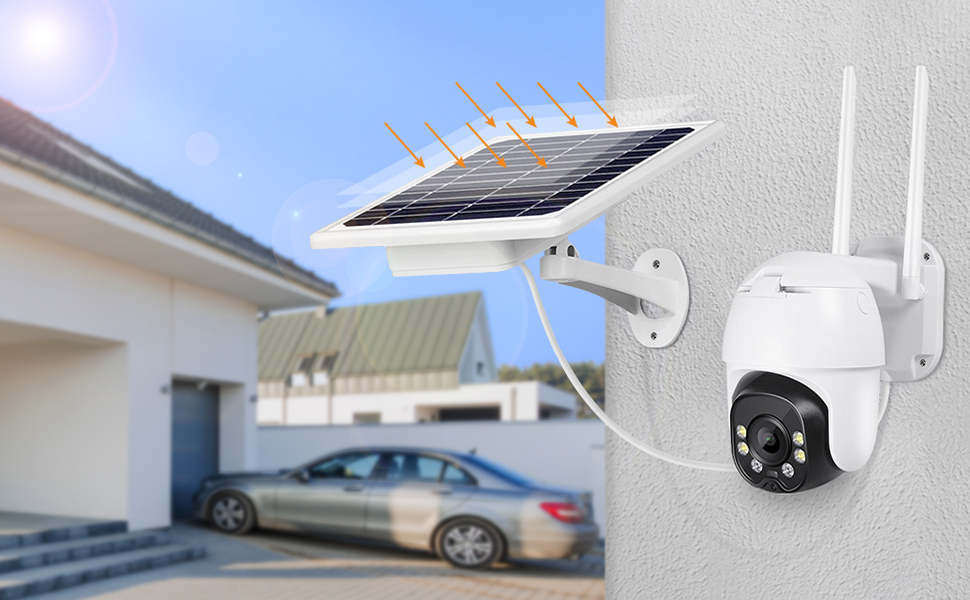 100% wireless solar security surveillance camera
·Connect the camera to the solar panel and it will work all day. The angle of the 8W high-efficiency solar panel is adjustable, and you can easily place the solar panel to maximize exposure to the sun.
·The camera can be controlled horizontally 355° and vertical 120° pan and tilt on the mobile phone to ensure 360° monitoring

1080P Full HD and color night vision
The outdoor security camera has a 1080P high-definition resolution in the white LED mode, and the full-color night vision is activated when the motion is triggered, so that a clearer full-color picture can be seen. In addition, you can only see black and white pictures and videos in infrared LED mode to save power.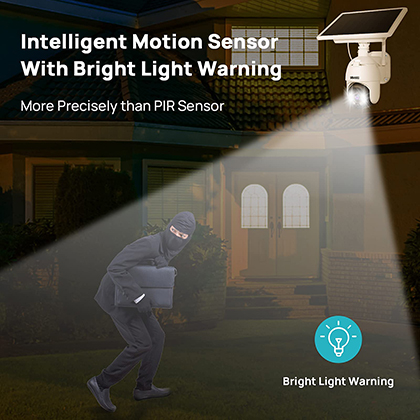 Glare warning
When a moving object is detected, the camera immediately activates a strong light alarm to scare away the malicious people, and promptly pushes an alarm message to the APP tuya.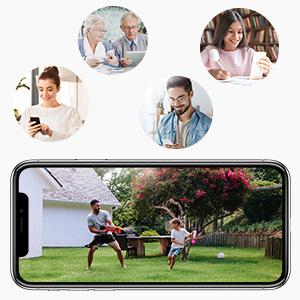 Share with family
CMultiple users of outdoor security cameras view video at the same time. Share the wifi camera with your family and enjoy happy time.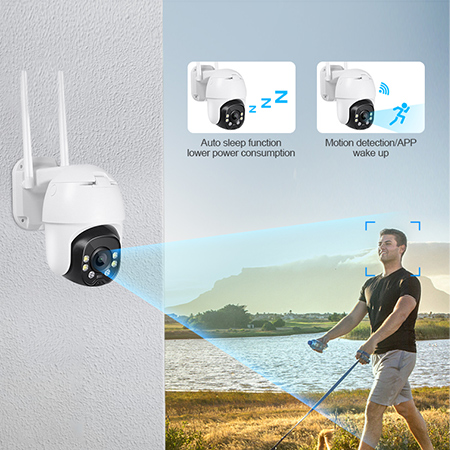 Accurate motion detection
With sensitive radar detection, when an object moves, the camera will be immediately awakened, and an alarm message will be sent to you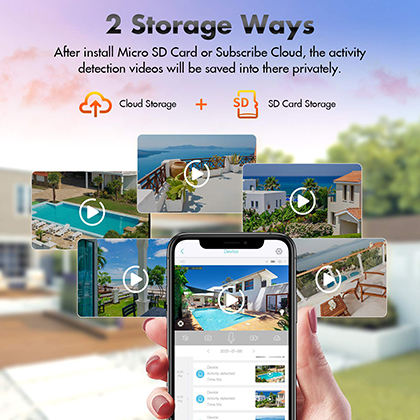 SD card storage and cloud storage
Support SD card storage, up to 128G (not included), cloud storage (optional)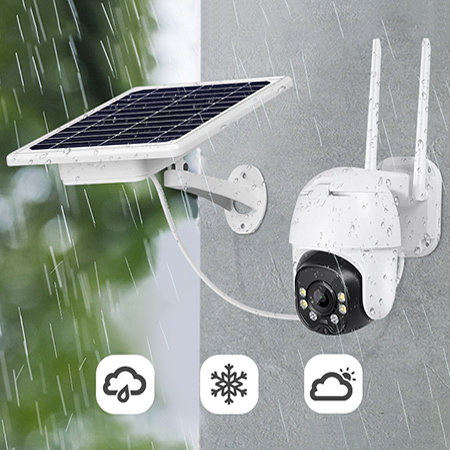 IP66 Waterproof Grade
Waterproof, dustproof and hard shell, suitable for wild and hot weather without fear of heavy rain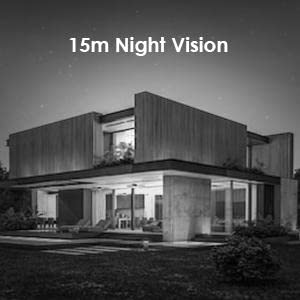 HD Night Vision
Which provides excellent night vision up to 49ft/15m. See everything in real-time in any dark environment with full HD.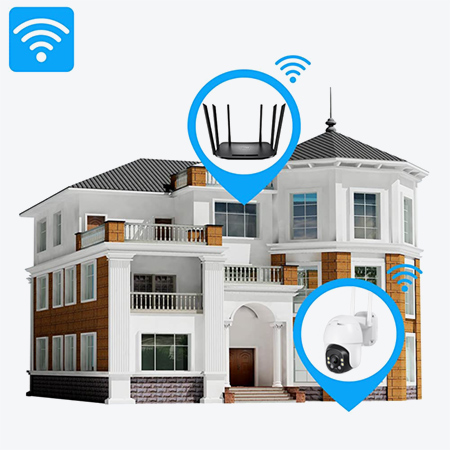 100% Wire-Free
The outdoor wireless security camera is 100% wireless and cordless super easy to install you don't need special tools.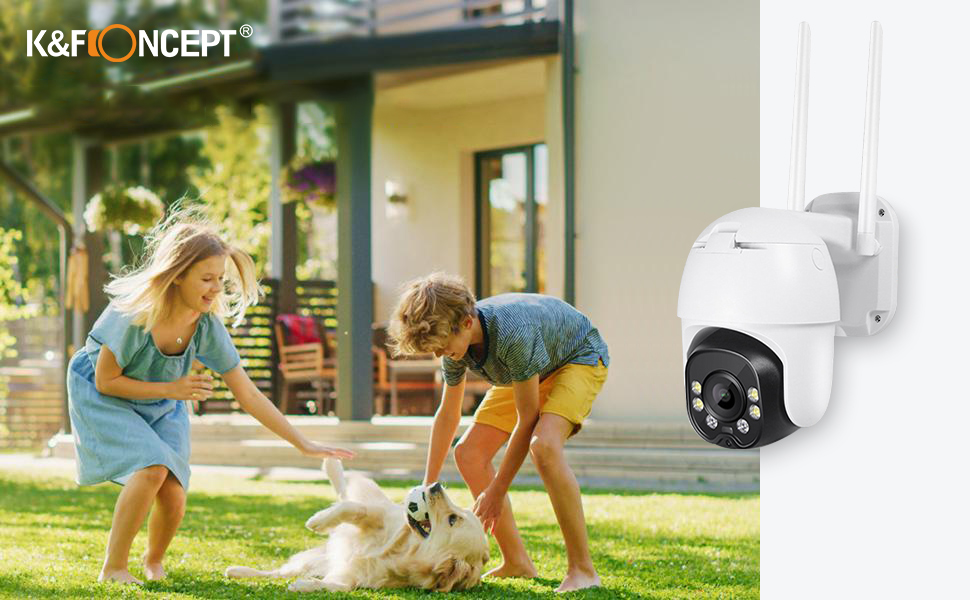 Suitable for farm monitoring/home safety/field detection, etc.
All Reviews
Image

All Star

5 Star

4 Star

3 Star

2 Star

1 Star
Eco-friendly Solar-Powered Surveillance
Solar power makes this security monitoring system in the event of a disaster can still maintain the monitoring function to ensure safety.
18/03/2022
Flexible Off-grid Security Solution
Discover the power of the sun with this remarkable solar security monitoring product, providing unparalleled peace of mind and energy efficiency.
18/03/2022
Intelligent Solar Security Integration
I've had this solar security monitoring system for over a year, and it has performed flawlessly. It has become an essential part of my home security setup, and I highly recommend it.
18/03/2022
"Wireless Sun Security"
I've been using this solar-powered surveillance system for nighttime security, and the infrared night vision capabilities are exceptional. The clarity and range are impressive.
18/03/2022
"Reliable Solar Guard"
Going solar with my security system was a great decision, and this solar security solution has exceeded my expectations. It's energy-efficient and environmentally friendly.
18/03/2022
"Fantastic Features"
With the k&f concept solar-powered surveillance cameras, I don't have to worry about power outages affecting the security of my property.
18/03/2022
"Seamless Connectivity"
I love how the k&f concept solar-powered security lights illuminate my property at night. They provide enhanced safety, and the solar charging makes maintenance effortless.
18/03/2022
Versatile Off-grid Security Solution
The camera of this solar powered security surveillance product has a high speed auto focus function to ensure a clear and sharp picture.
17/03/2022
High-Definition solar-powered CCTV Technology
Elevate your security game with this solar monitoring solution that effortlessly blends sustainability and state-of-the-art surveillance capabilities.
17/03/2022
Eco-friendly Solar-Powered Alarm System
The motion detection capabilities of this solar monitoring device are spot-on. It accurately detects movement and sends instant notifications to my smartphone, keeping me informed at all times.
17/03/2022
Surveillance Cameras
Video Resolution
1080P
Power Supply Method
Solar / 18650 Battery(battery not included)
Built-in Battery Capacity
4800mAh
Storage
SD memory card (up to 128G/cloud storage)
Pan Tilt
Horizontal 355°/Vertical 120°
Motion Detection
PIR
Motion Detection Range
12m/39.4ft
Waterproof IP Rating
IP66
Night Vision
Color Night Vision (optional)
Night Vision Range
15m/49.2ft
Alarm Method
/
Two-way Talk
√
Connection Method
2.4GHz wifi
App
tuya