67mm Filter Set (Graduated Orange, Blue, Grey, Red, Purple, Green, Pink, Brown, Yellow)
Out Of Stock
Product Unavailable
No Cancellation Fee
Free shipping to eligible country
Brand:

K&F Concept

Buy K&F Concept 67mm filter set (graduated orange, blue, grey, red, purple, green, pink, brown, yellow) online, worldwide free shipping and 30 days return guarantee.

SKU0082

Availability:

Out Of Stock

31.99

https://www.kentfaith.com/SKU0082_67mm-filter-set-graduated-orange-blue-grey-red-purple-green-pink-brown-yellow-cleaning-cloth-pouch
Buy 2+ items get

10% off

!
Features
• Package includes: K&F Concept 67MM Graduated Filter Set Orange Blue Grey Red Purple Green Pink Brown Yellow + Microfiber Lens Cleaning Cloth + Filter Pouch
• Low Profile Frame. Ultra Thin Frames to help avoid vignetting on super wide angle lenses.
• The filters are double-threaded, so you can stack your lens cap and other accessories as needed. Great for portraiture and outdoor scenes in strong sunlight.
• Provides a gradual color transition for a smooth blending effect. Perfect for changing the mood of a picture.
• Brand of K&F Concept manufactured by a professional team,12 Month Manufacturer Warranty,100% Satisfaction Guaranteed.
Frequently Bought Together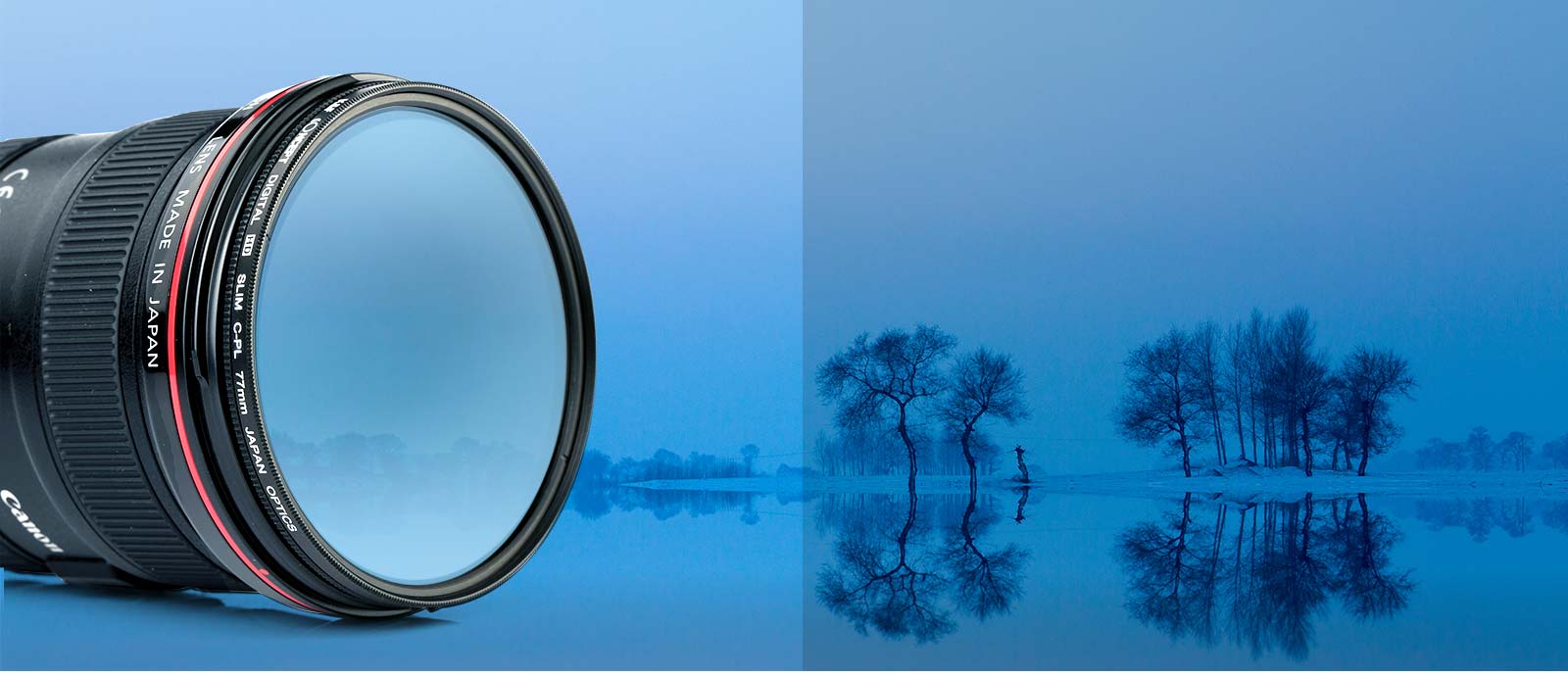 Circular Polarizing CPL Filter
Can be used for any type of photography. Polarizing filters are typically circular, allowing for easy control of the effect of polarization.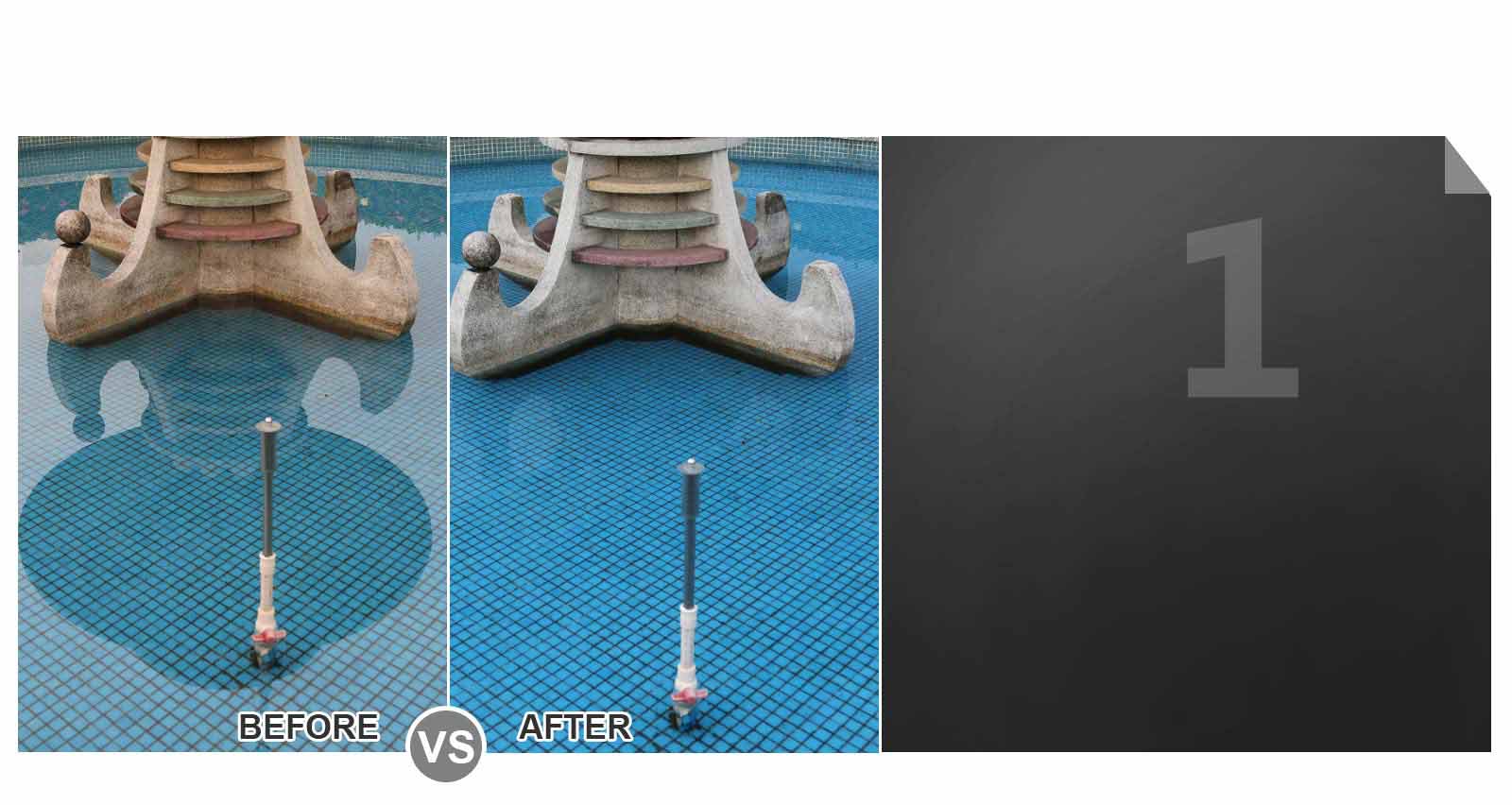 ENHANCING COLORS AND INCREASING CONTRAST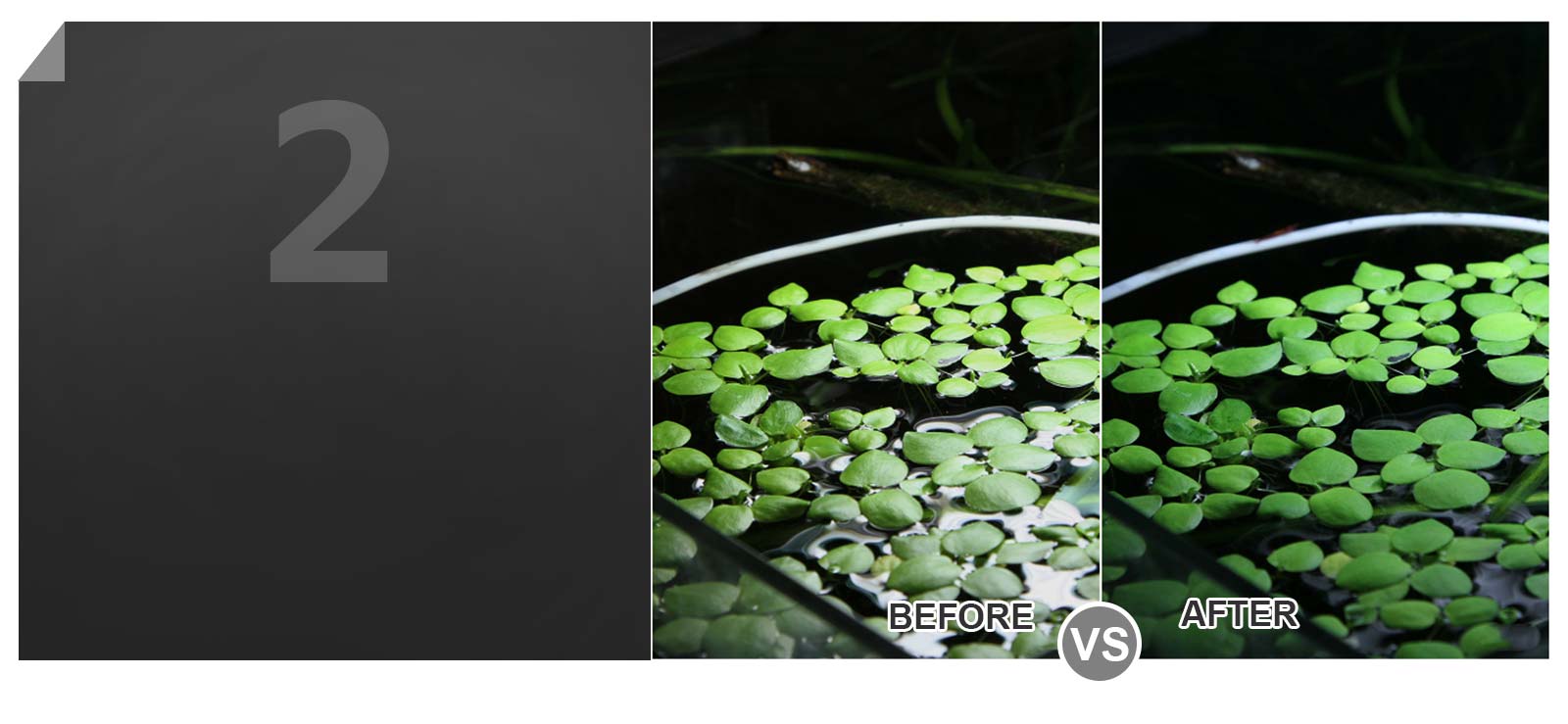 DRAMATICALLY REDUCING REFLECTIONS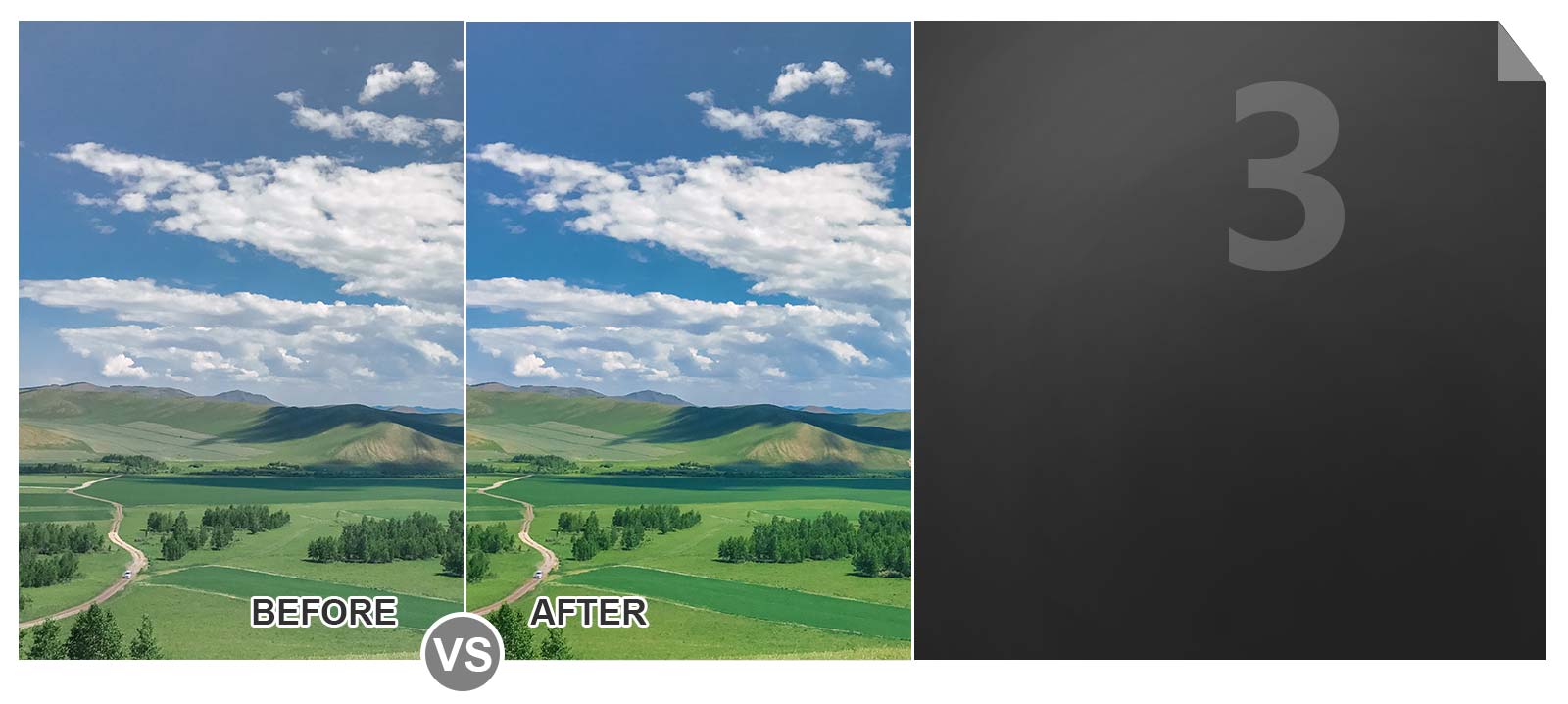 FILTERS OUT POLARIZED LIGHT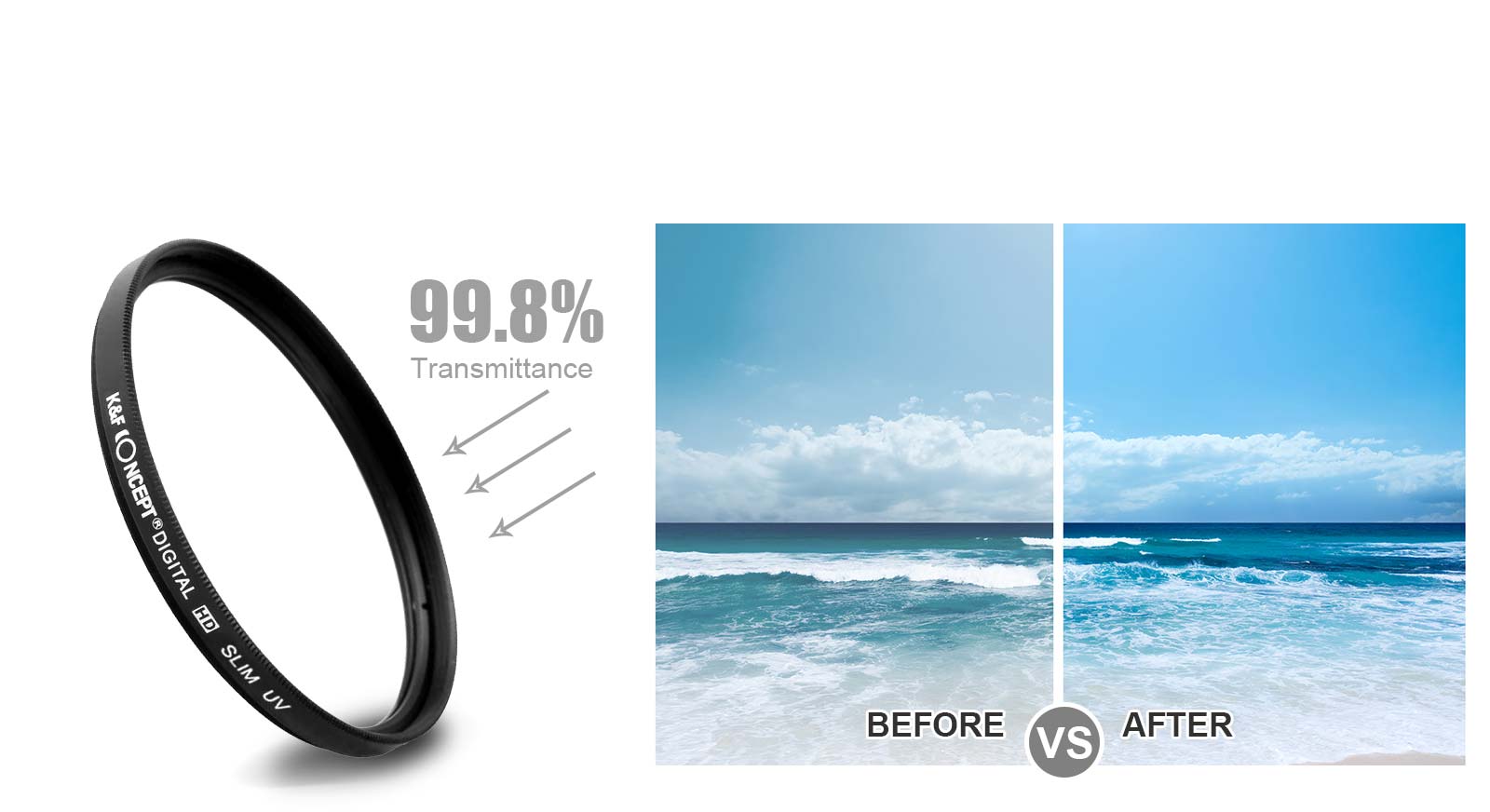 UV FILTER
High quality UV filters can be permanently mounted on lenses with a minimum impact on image quality.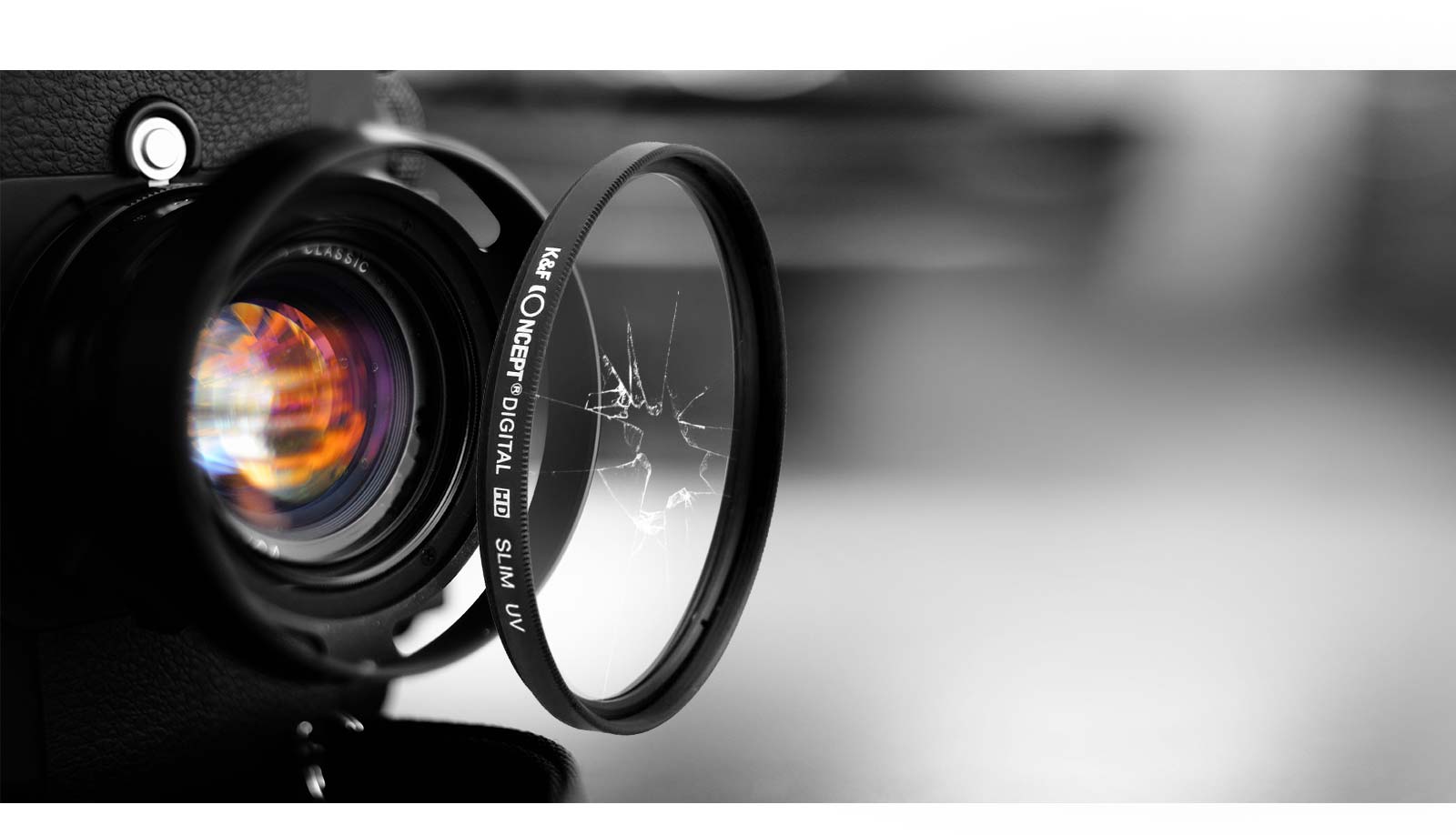 LENS PROTECTION
Protects the front element of a lens from dust, dirt, moisture and potential scratches.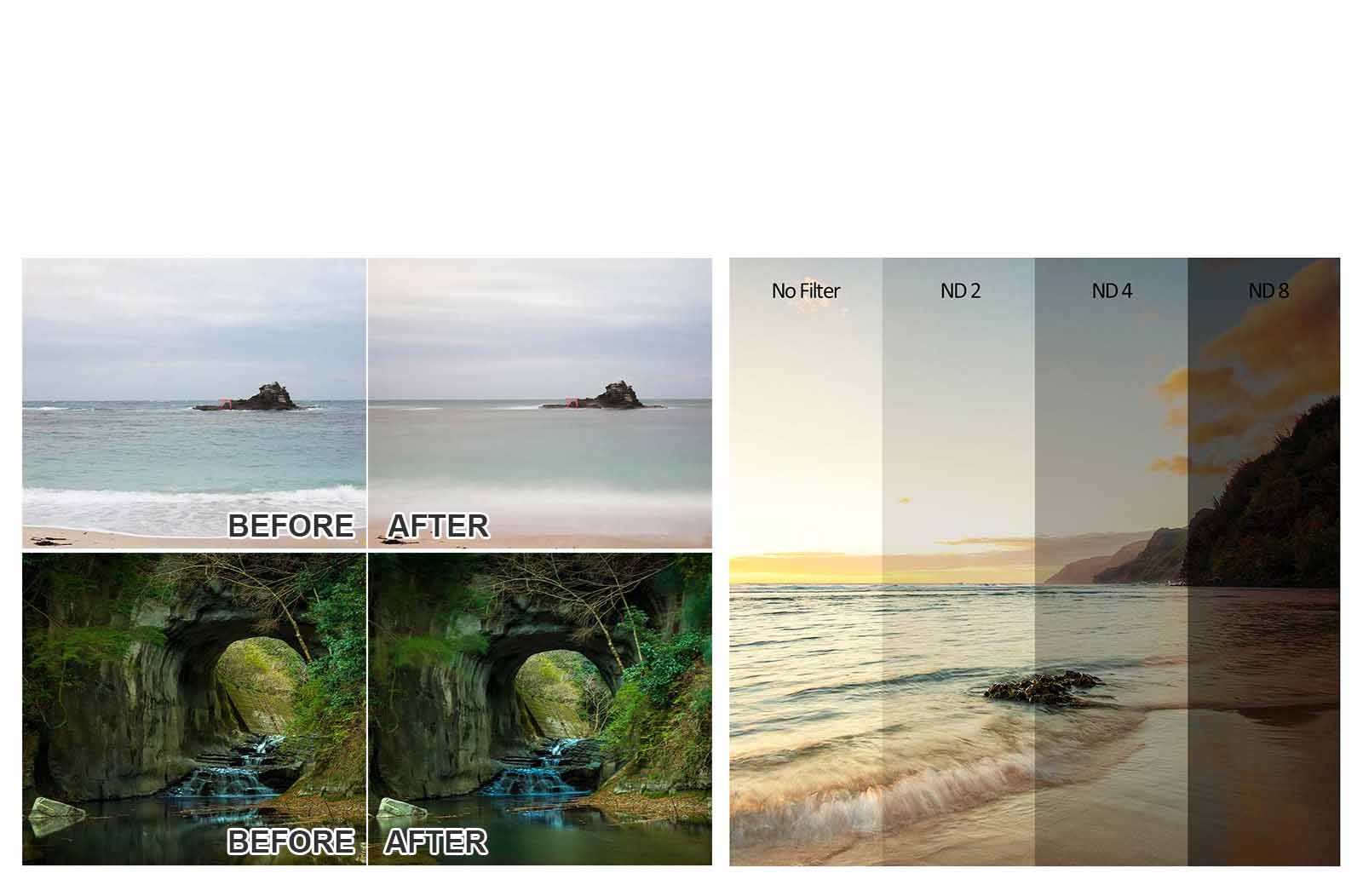 ND FILTER
Reduces the amount of light entering the lens, thus decreasing camera shutter speed. Useful for situations where motion blur needs to be created (rivers, waterfalls, moving people) or large apertures must be used with flash to avoid overexposure.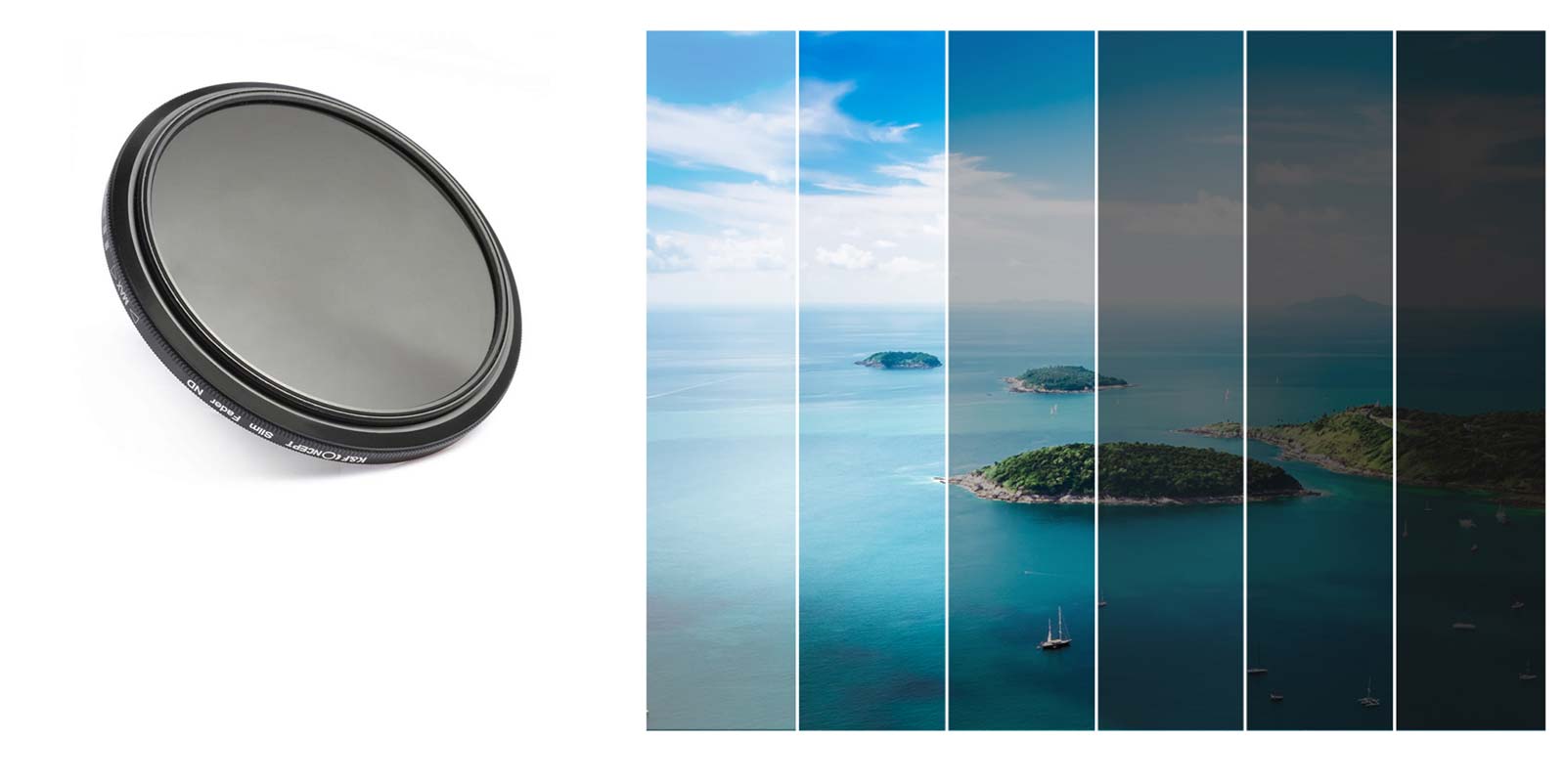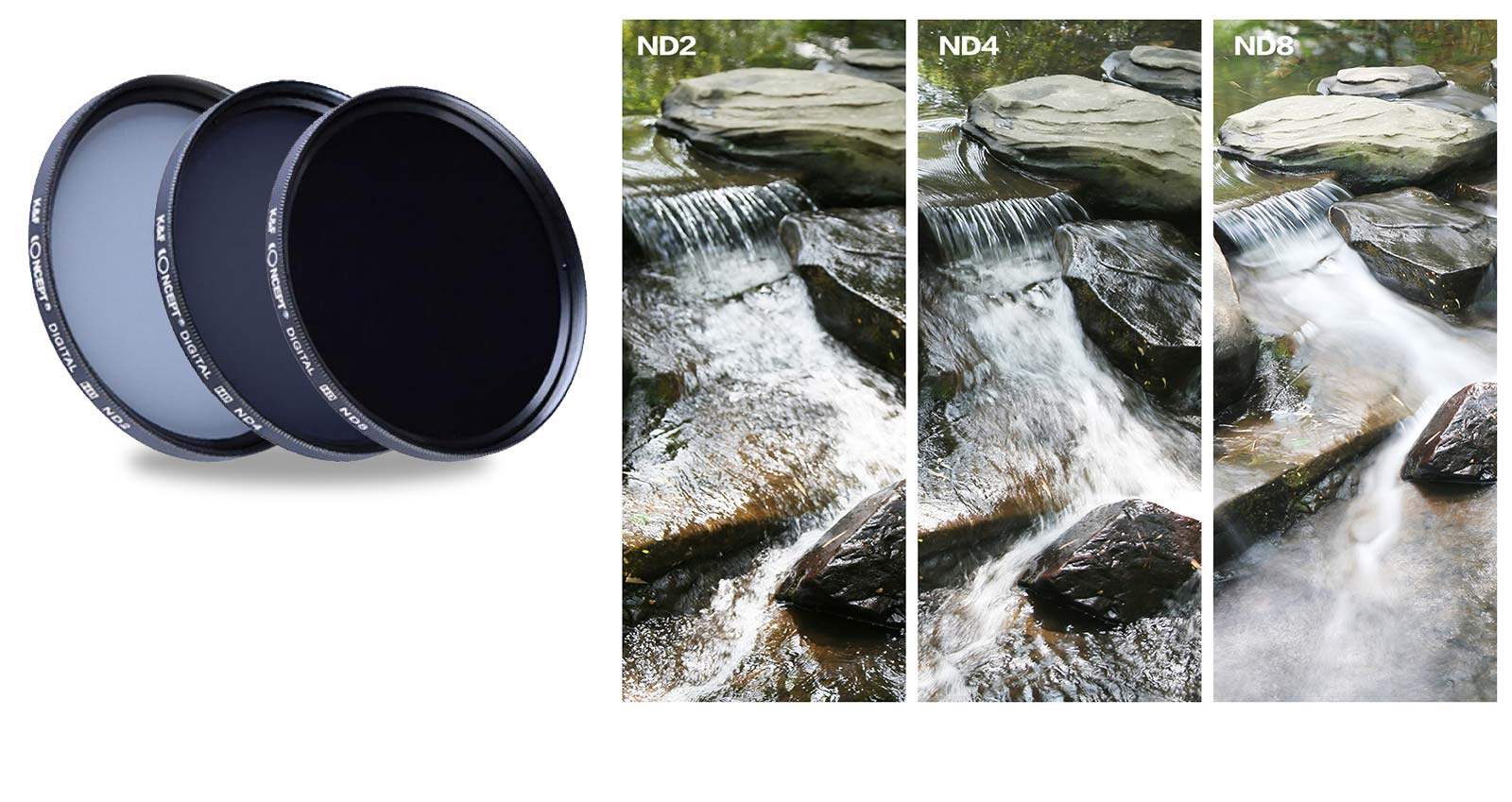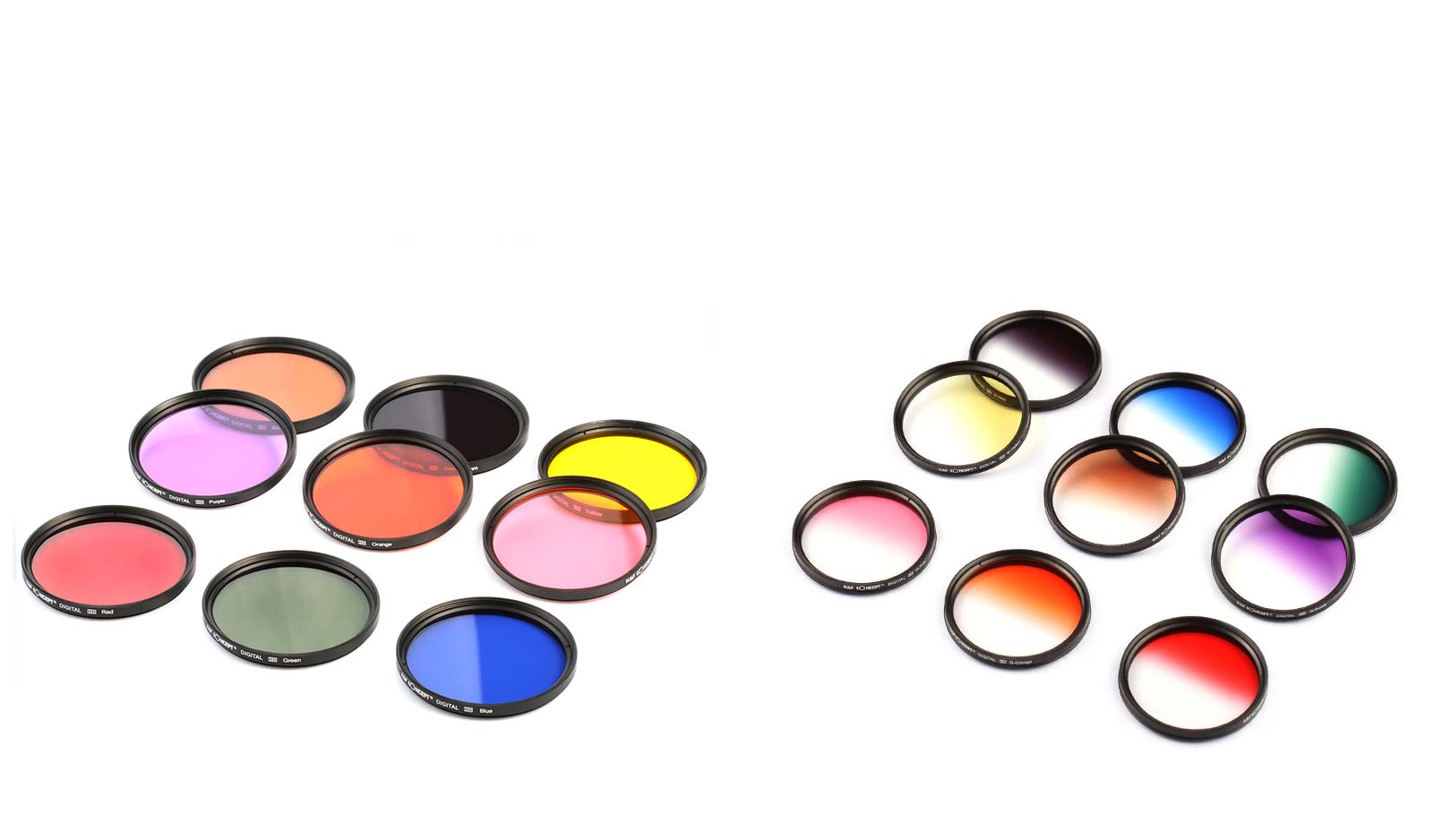 COLOR FILTER SET
Corrects colors, resulting in a change in camera white balance. Some color filters can subtract colors, blocking one type of color and allowing other colors through. These types of filters were popular for film. They are rarely used in digital photography, since their effects can be easily applied in post-processing.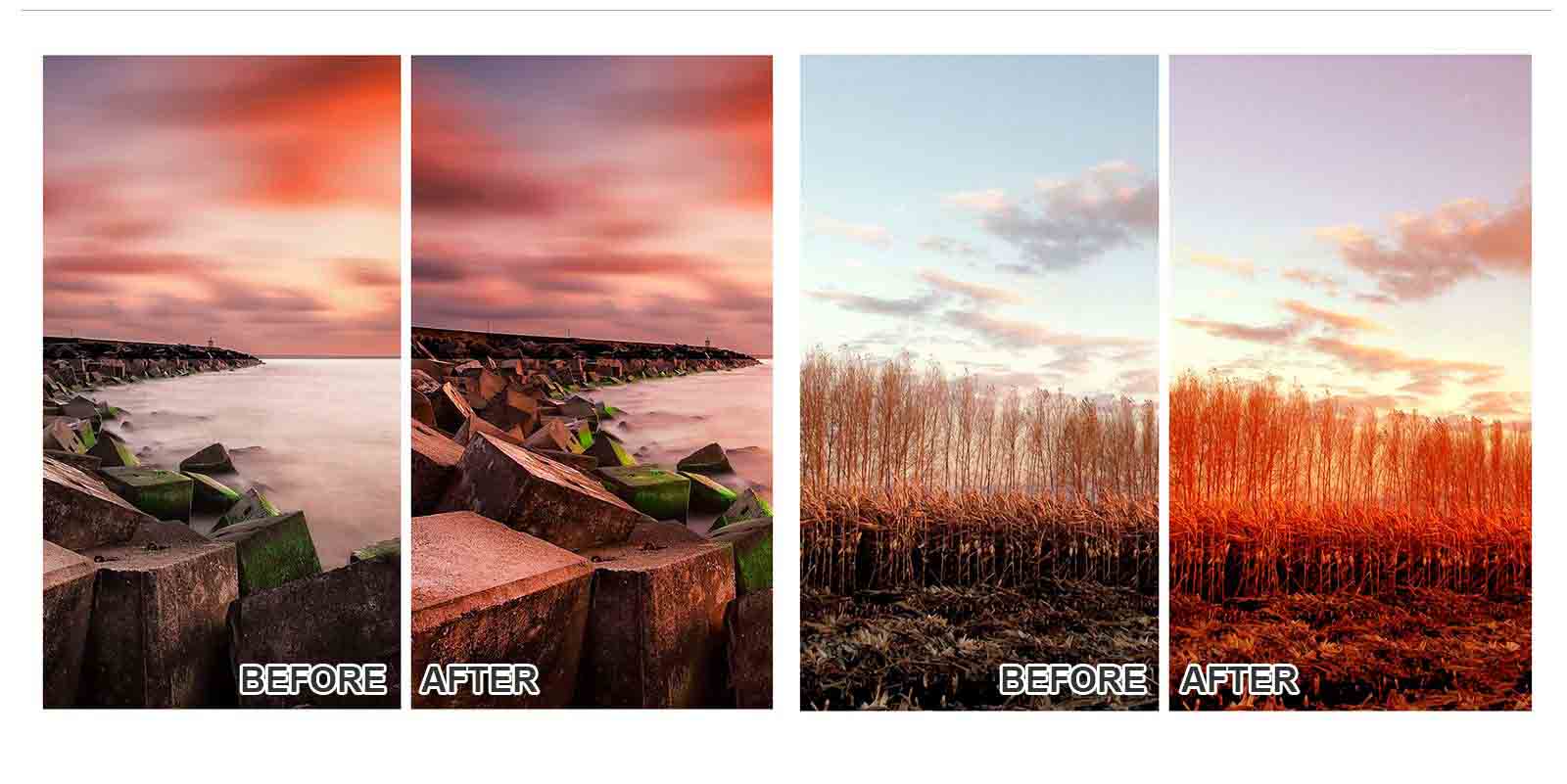 Graduated red
Graduated orange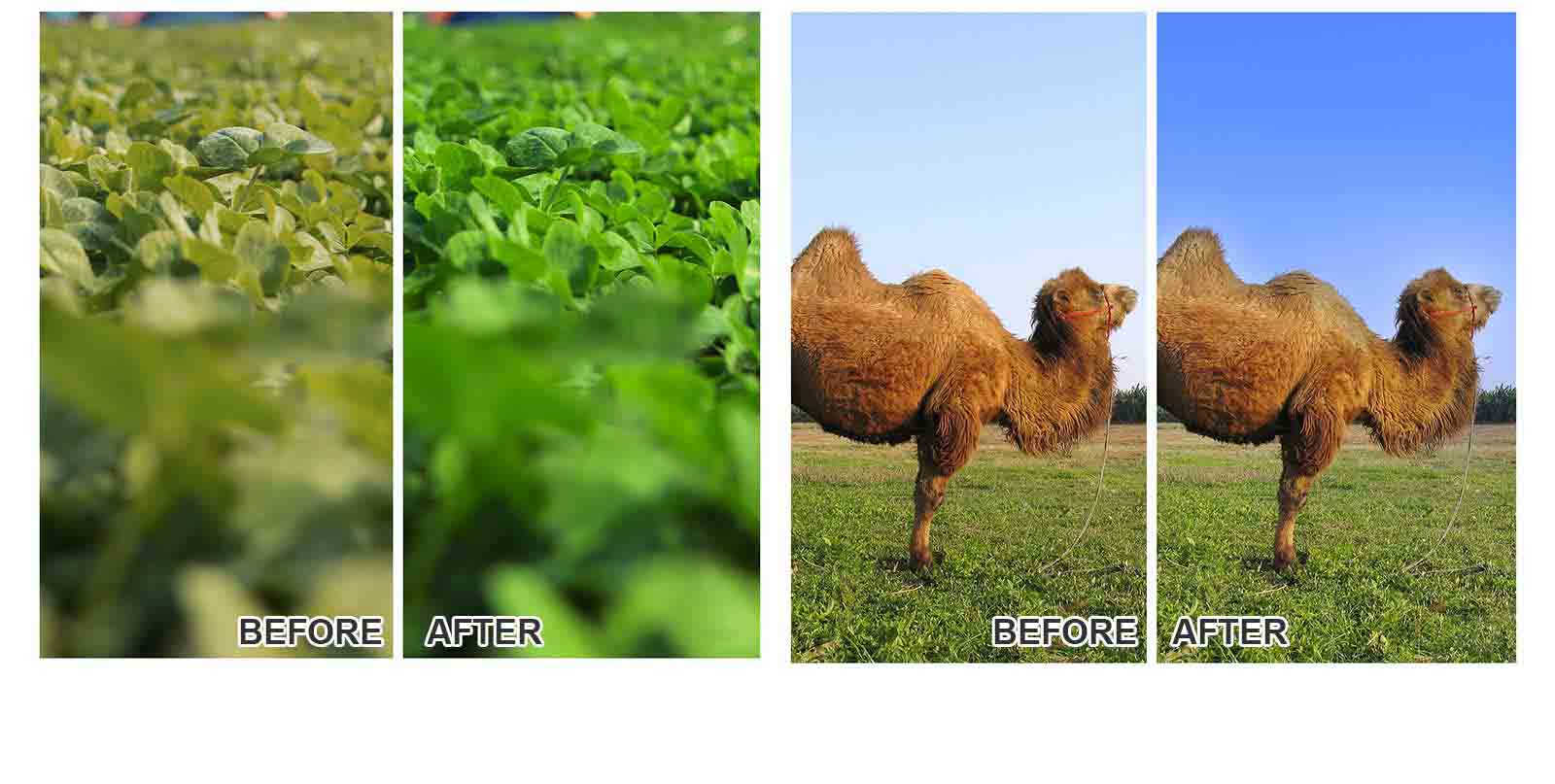 Graduated green
Graduated blue
Really nice set to boost creativity
Great filter set with 9 colours to choose from so I can highlight exactly what I want and get more vibrant colours in my photos without editing software. I absolutely love that they are stack-able, for example if you were taking a photo of a Caribbean sunset over the ocean you could accentuate both the water with a blue filter and the sky with a red, orange or purple. You can also blend colours to get different shades. The filters thread together & onto my camera lens very smoothly. I am using it with a Canon lens & Canon EOS camera. My set is the 67mm but I love that I can also use my step up adapter rings to use it with other size rings too. The filters rotate so that you can orientate them where you want. It is a great way to make more intense colours & bring creativity and beauty into your photos. This set comes with a soft microfiber cleaning cloth and it has a nice case with 6 pouches and a case with 3. They are black, have padding to protect the lenses and have nylon mesh pockets to keep the lenses from falling out. The cases have a Velcro closure. It is great to have this many graduated colour filters to choose from and for an amateur photographer or hobbyist it is still affordable. The set is well made and durable. I unintentionally tested the durability of the lenses when I dropped one onto a ceramic floor & it survived without a mark on it. I was provided a sample for quality testing and review. Overall this is a great set of colour filters that won't break the bank. They work great & are fun to work with. What I really need is a vacation or at the very least some nice weather to go out and get some really nice photos. Spring is around the corner I can't wait to get some greenery, sunsets & other great shots.
Effective
Works well but no markings on the ring for the fade line.
4 stars
Very nice product only reason why I am not giving it 5 stars is when I put it on my lens it was a little hard to take off
Great starter set
This is a very cheap way to start using graduated filters. They have a solid feel and appear to be well made. I suppose it will take some time to figure out the correct use for a purple or orange filter.
Easy to screw on...
These just make your photography fun! They are easy to screw on and take off.
These images belong to K&F Concept end users.
| Image | Lens | Filter Size (mm) |
| --- | --- | --- |
| | 3M-7 300mm f/ 5.6 | 67 |
| | 3М-7К 300mm f/ 5.6 МС | 67 |
| | Aetna Rokunar MC Auto Zoom 35-200mm f/ 3.8-5.6 | 67 |
| | Asahi Takumar 200mm f/ 3.5 Preset | 67 |
| | Auto Makinon Zoom 80-200mm f/ 3.5 | 67 |
| | Auto Mamiya/Sekor 200mm f/ 3.5 | 67 |
| | Beroflex MC Auto Zoom 70-215mm f/ 3.5 | 67 |
| | Beroflex Zoom 75-235mm f/ 4.5 | 67 |
| | Cambron MC 500mm f/ 8.8 | 67 |
| | Canon EF 100mm f/ 2.8 L Macro IS USM | 67 |