Drone DJI AIR 2S Filters Set ND4 / PL+ND8 / PL+ND16 / PL+ND32 / PL+ND64 / PL+CPL+ND1000+ND2000 8pcs with Anti-reflection Green Film, a Set of Propellers for Drone AIR 2S
Buy 99$-9$, 199$-25$, 299$-39$, 599$-100$
New customer gift package
Free shipping to eligible country
Buy KENTFAITH drone dji air 2s filters set nd4 / pl+nd8 / pl+nd16 / pl+nd32 / pl+nd64 / pl+cpl+nd1000+nd2000 8pcs with anti-reflection green film, a set of propellers for drone air 2s online, worldwide free shipping and 30 days return guarantee.

SKU.1952

SKU:

SKU.1952

98.99

https://www.kentfaith.com/SKU.1952_drone-dji-air-2s-filters-set-nd4-pl-nd8-pl-nd16-pl-nd32-pl-nd64-pl-cpl-nd1000-nd2000-8pcs-with-anti-reflection-green-film-a-set-of-propellers-for-drone-air-2s
Buy 99$-9$, 199$-25$, 299$-39$, 599$-100$
Description
* 【Unmatched Optics】Each of the K&F Concept NANO-X Series DJI filters kit is handcrafted precisely and made by imported AGC glass, compatible with Air 2S Drone.
* 【Gimbal Safe】K&F Concept ultra-lightweight technology ensures each filter frame goes through a rigorous lightweight test putting no adverse effect on your drone gimbal.
* 【28 Multi-Layer Coatings】Waterproof, Scratch Resistant, Oilproof, Color Neutral coating ensures you get the best possible image while shooting outdoors.
* 【CPL ND ND/PL All in】The filters kit included nd/pl 2-in-1 filter, also with single CPL and ND filter, the ND8/ND16/ND32/ND64/1000/2000 provide 3/4/5/6/10/11 stops light reduction need, fit most scence.
* 【What is included】ND4/PL+ND8/PL+ND16/PL+ND32/PL+ND64/PL+CPL+ND1000+ND2000 each one pcs, toal 8 filters.
Shipping
Free shipping to eligible country
Sale
Buy 99$-9$, 199$-25$, 299$-39$, 599$-100$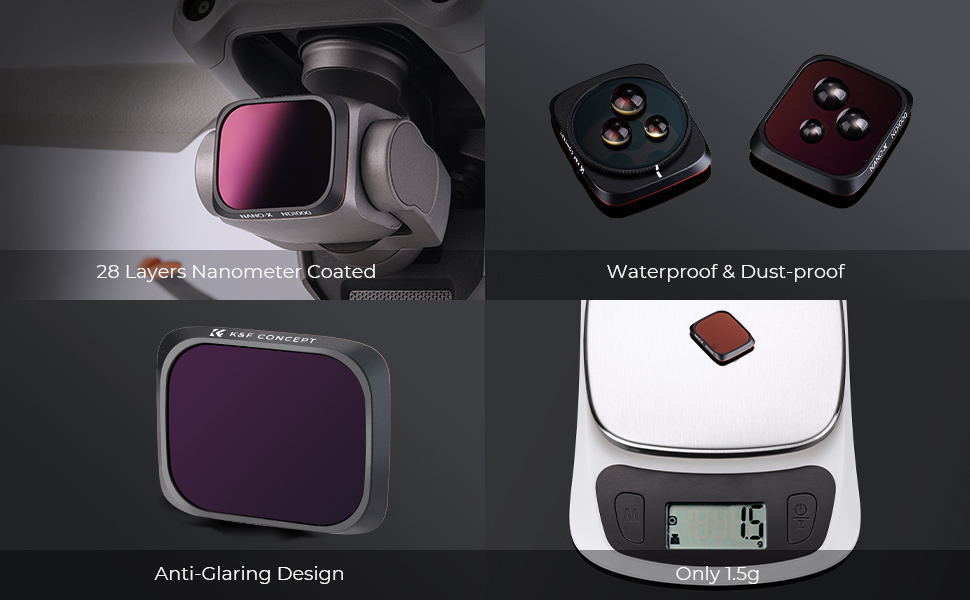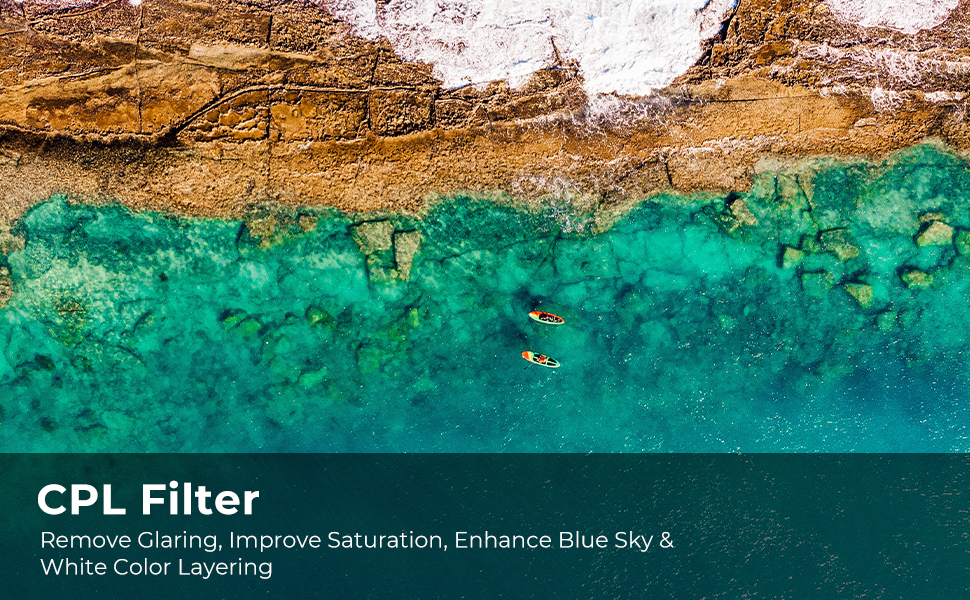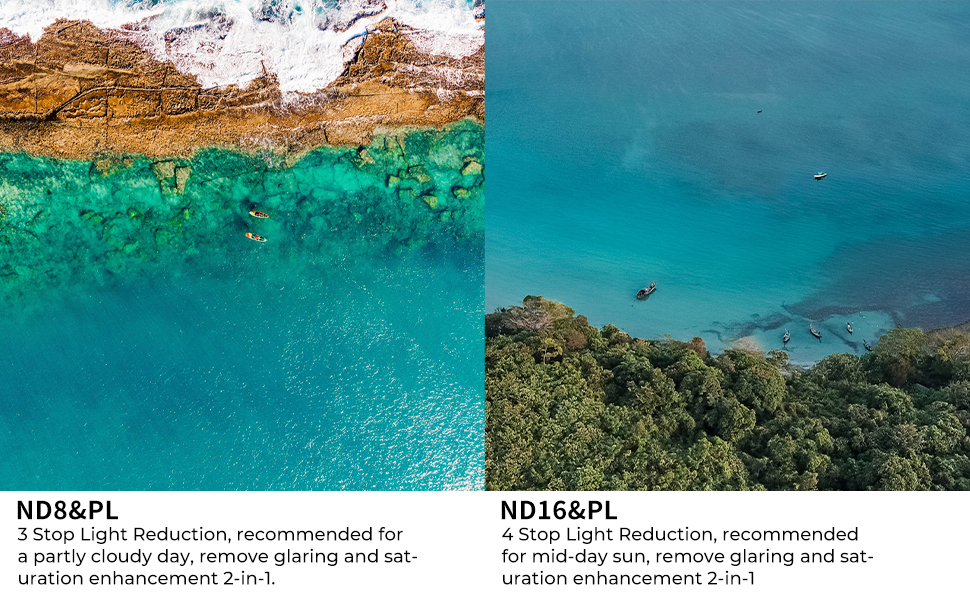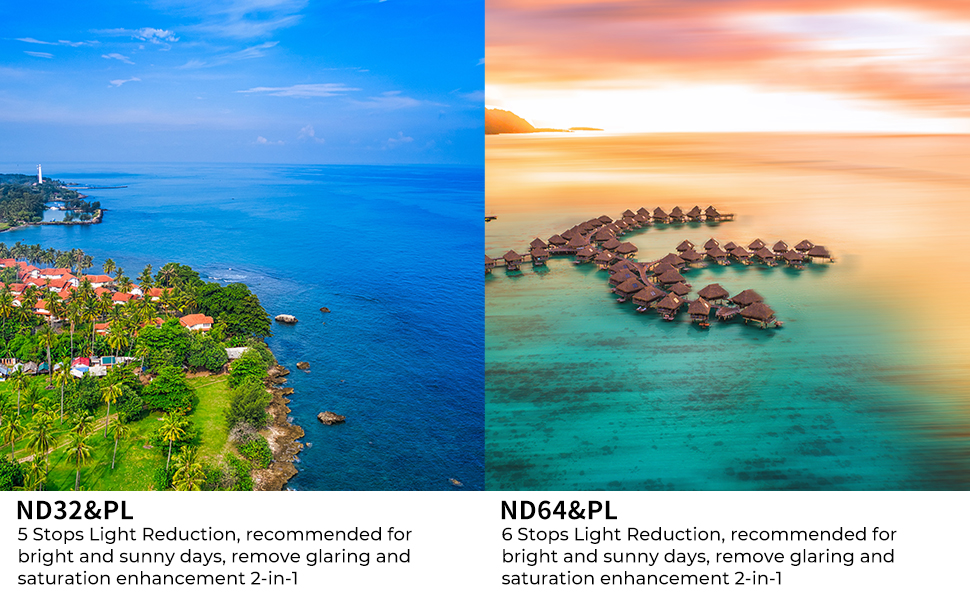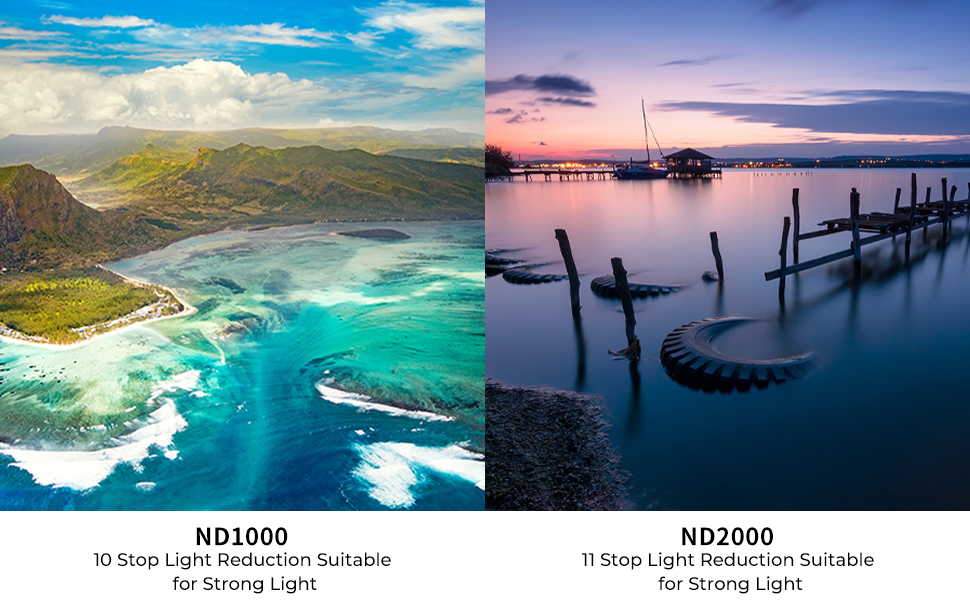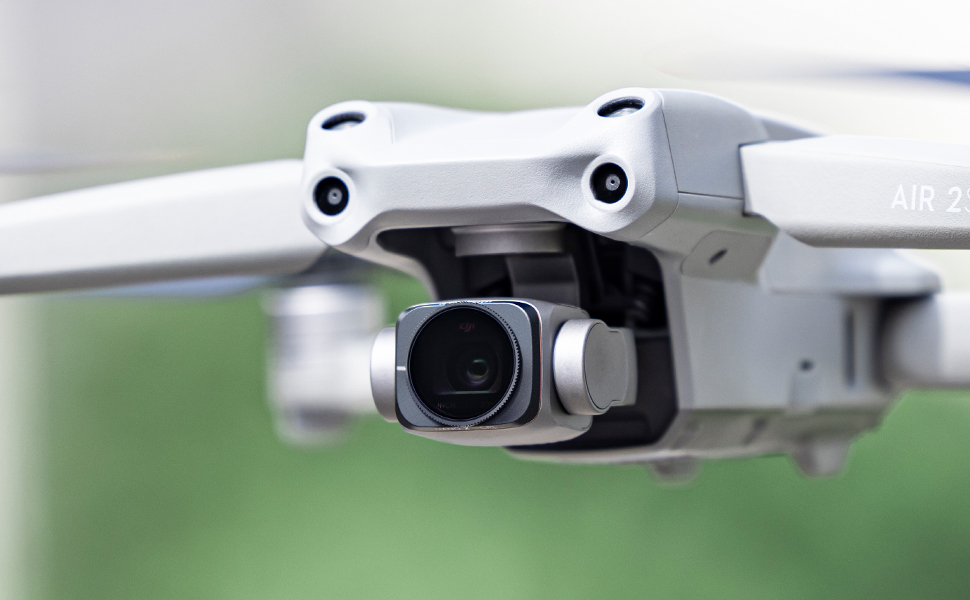 All Reviews
Image

All Star

5 Star

4 Star

3 Star

2 Star

1 Star
What every AIR 2S owner needs!
Incredible! Exactly what my DJI Mavic Air 2S needed! The adjustable Circular Polarizer is perfect for cutting down glare and reflections that combined with Neutral Density for that proper motion blur. A+

Freewellpro now just make an Anamorphic lens for the AIR 2S!?
05/12/2022
Excellent Video Fidelity, Fits Air 2S Perfectly and Adds Motion Blur if Desired.
Play Video
The DJI Air 2S comes stock without a lens cover or just an open frame and I was worried about protecting the glass.
During my research before purchasing my first drone, I read the Air 2S does not have a aperture adjustment and uses shutter speed to compensate for exposure. Each of these Neutral Density filters or ND filter provides for increasing less light to the camera as the ND value increases or from 1/8 to 1/64 the amount of light. An online influencer recommended in his video to use a polarized filter to limit the light into the camera on bright days and more importantly as a lens protector and to provide glare reduction with polarization.
I obtained this polarized set and did a test flight for each one and compared to the unfiltered lens or as a stock Air 2S. Upon inspection they are quality products and fit on the Air 2S camera with just a small twist to lock in place
Attached is a video showing the unfiltered camera and then as a comparison each of the 4 different filters.
I'm not a videophile and to my eye all the videos looked excellent. From no filter to each of the filters I could discern no color difference or video acuity between them. All the images looked excellent.
I did see one difference however. Ive also read that some videographers like to use a filter in order to slow the effective shutter speed of the camera with more light attenuating filters and provide motion blur in the video. I did see motion blur especially with the ND 32 and ND 64 causing a blurring effect when the camera was panned.

Conclusion: For me Ill just add a filter for the polarization and to protect the camera lens. But I found that each of the filters was excellent in maintaining the video quality and providing motion-blur.
28/11/2022
Great for reducing light
This is a great value for the price. The are easy to install and reduce the amount of light on sunny days..
15/11/2022
tough to deal with big fingers
the do a good job but to set up the appropriate cp angle is difficult.
05/11/2022
Excellent filters in lower light conditions
These are great filters in lower light conditions. Because of the 1 inch sensor on the Air 2s darker filters are needed for bright / very bright days.
05/11/2022
Brilliant filters. Easy to fit. Great results image wise.
Used for all kinds of shots. Great results. Easy to fit. Jobs a good
30/10/2022
There are no faqs for this product.