K&F Concept Cleaning Cloths Dust-free Cleaning Cloths, 14*14cm, 10 pack
Free shipping to eligible country
Brand:

K&F Concept

Buy K&F Concept k&f concept cleaning cloths dust-free cleaning cloths, 14*14cm, 10 pack online, worldwide free shipping and 30 days return guarantee.

SKU.1597

Availability:

In Stock

9.99

https://www.kentfaith.com/SKU.1597_kf-concept-cleaning-cloths-dust-free-cleaning-cloths-14-14cm-10-pack
Features
• MATERIALS: imported optical microfiber material to ensure that the coating of optical instruments such as lenses / filters is not hurt, preventing secondary pollution;
• Package:Single vacuum packaging, portable and clean;
• Laser fusing, tight edge sealing, no dusting;
• 140 * 140mm size cleaning cloth, delicate texture, soft and lint-free, can be washed and reused;
• Large dense contact surface, strong dirt adsorption.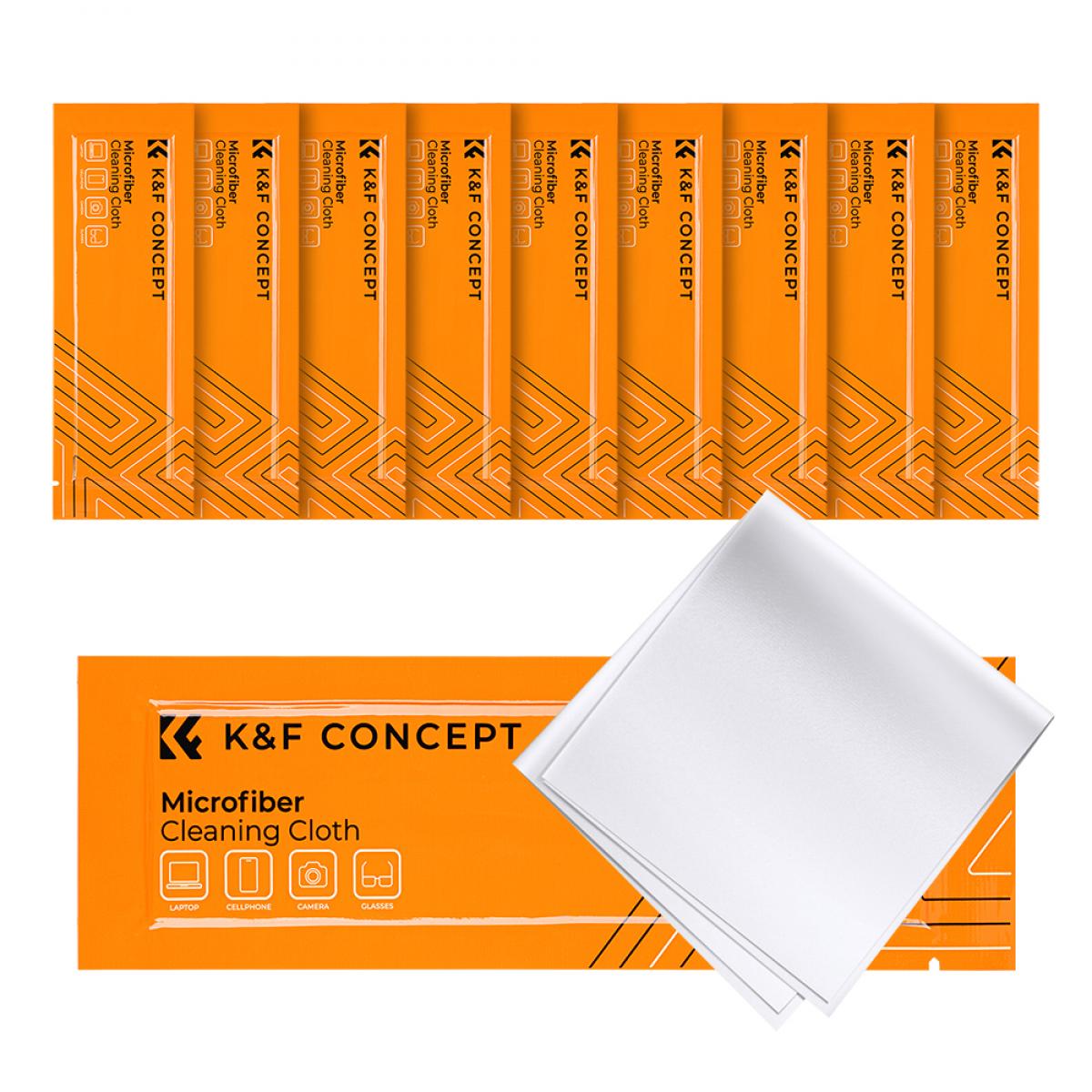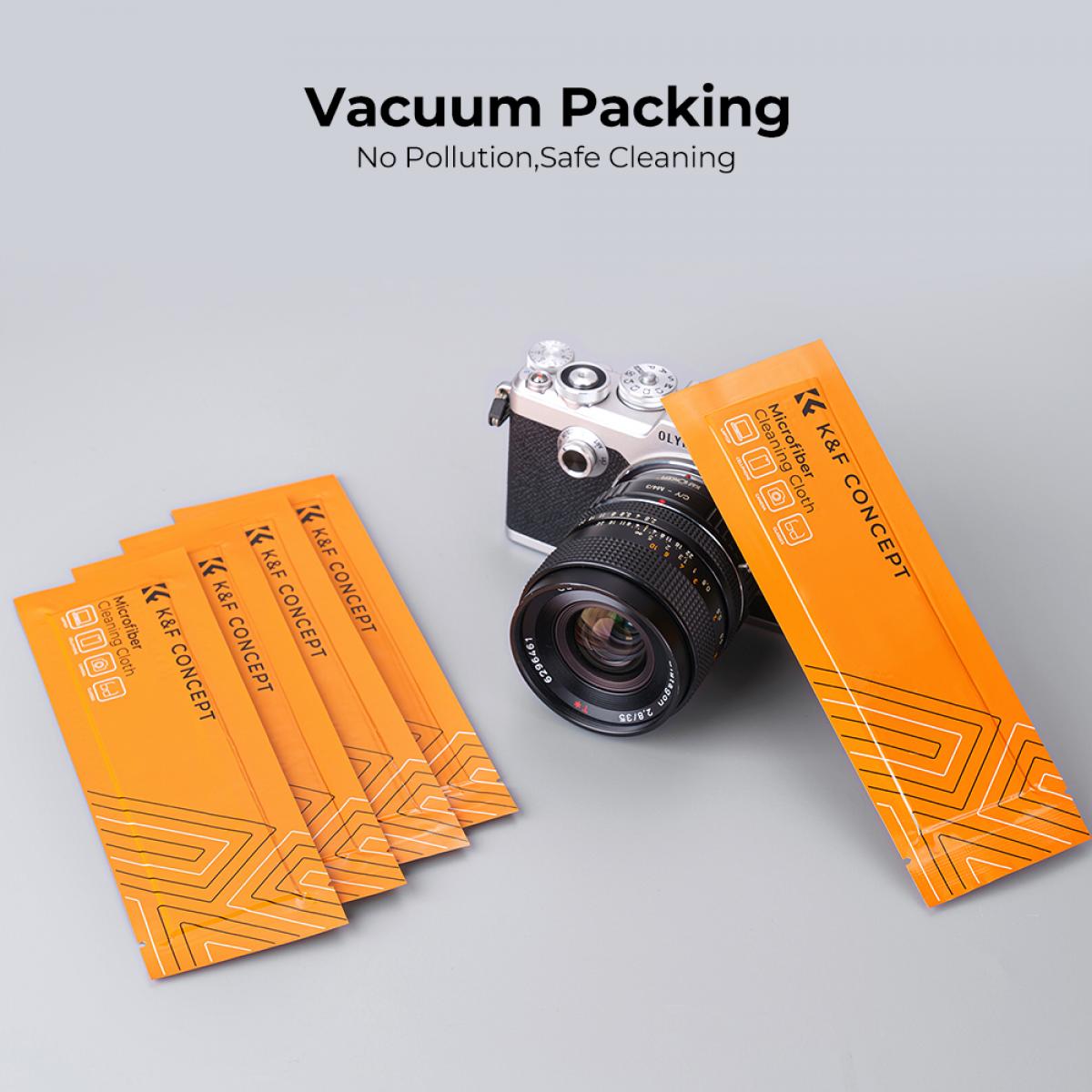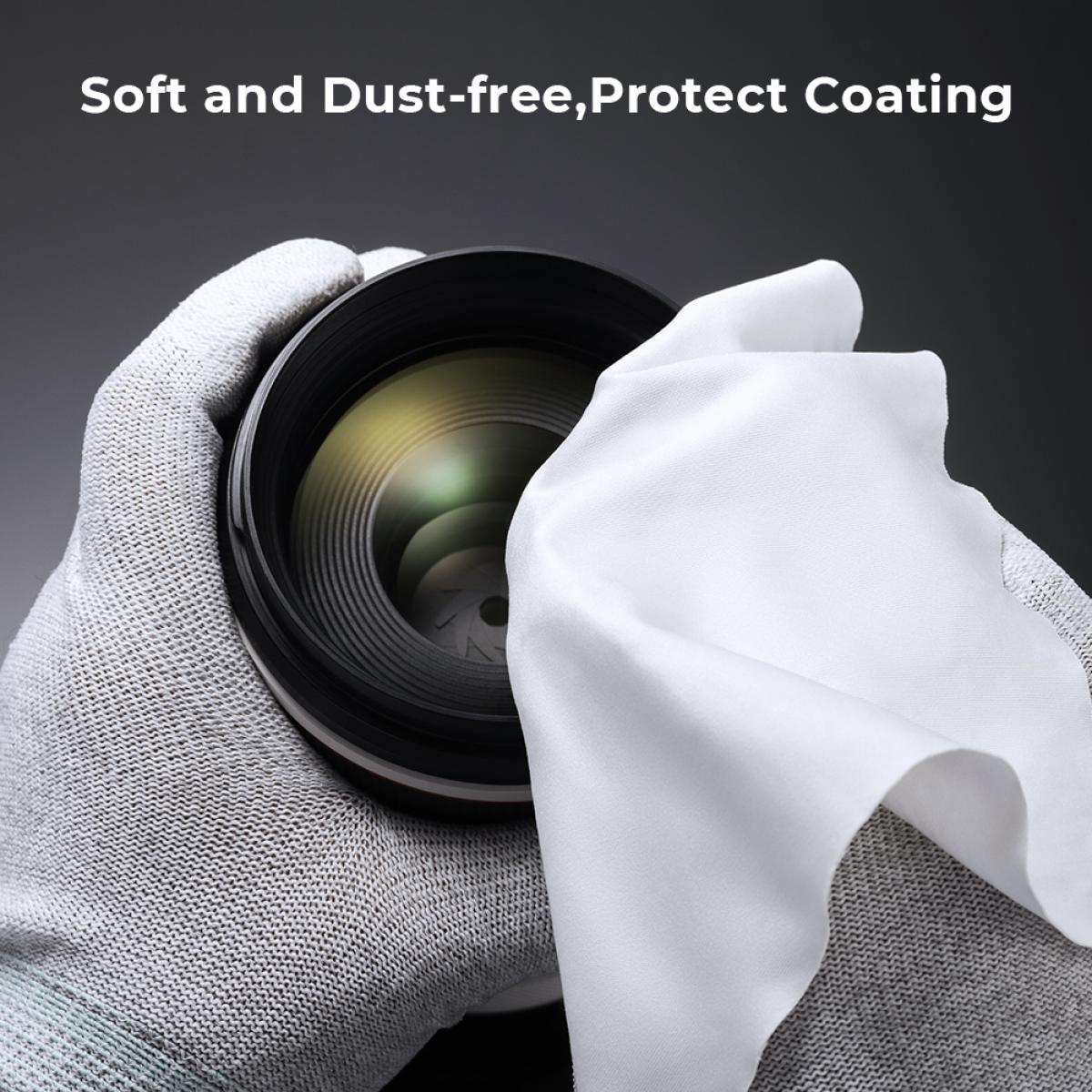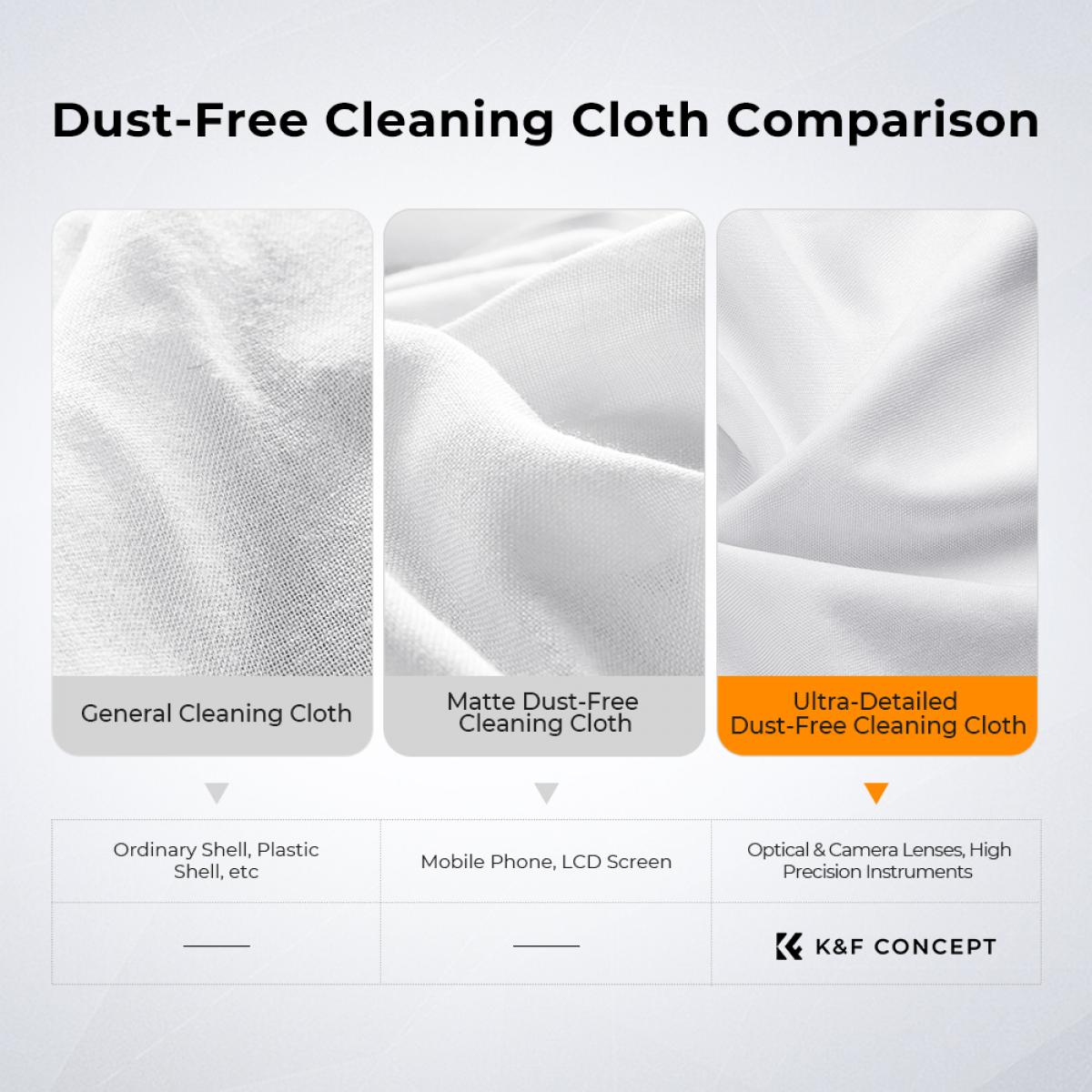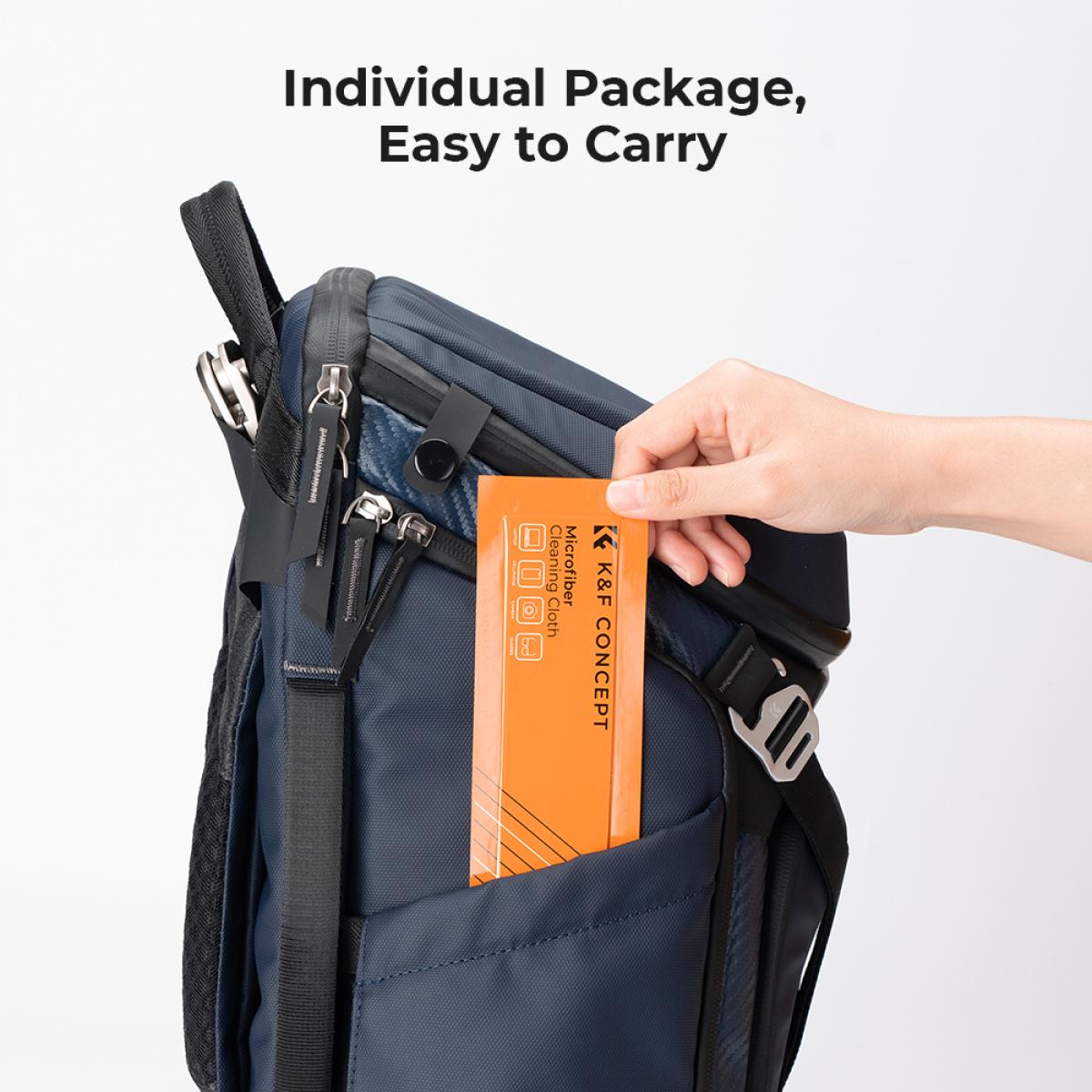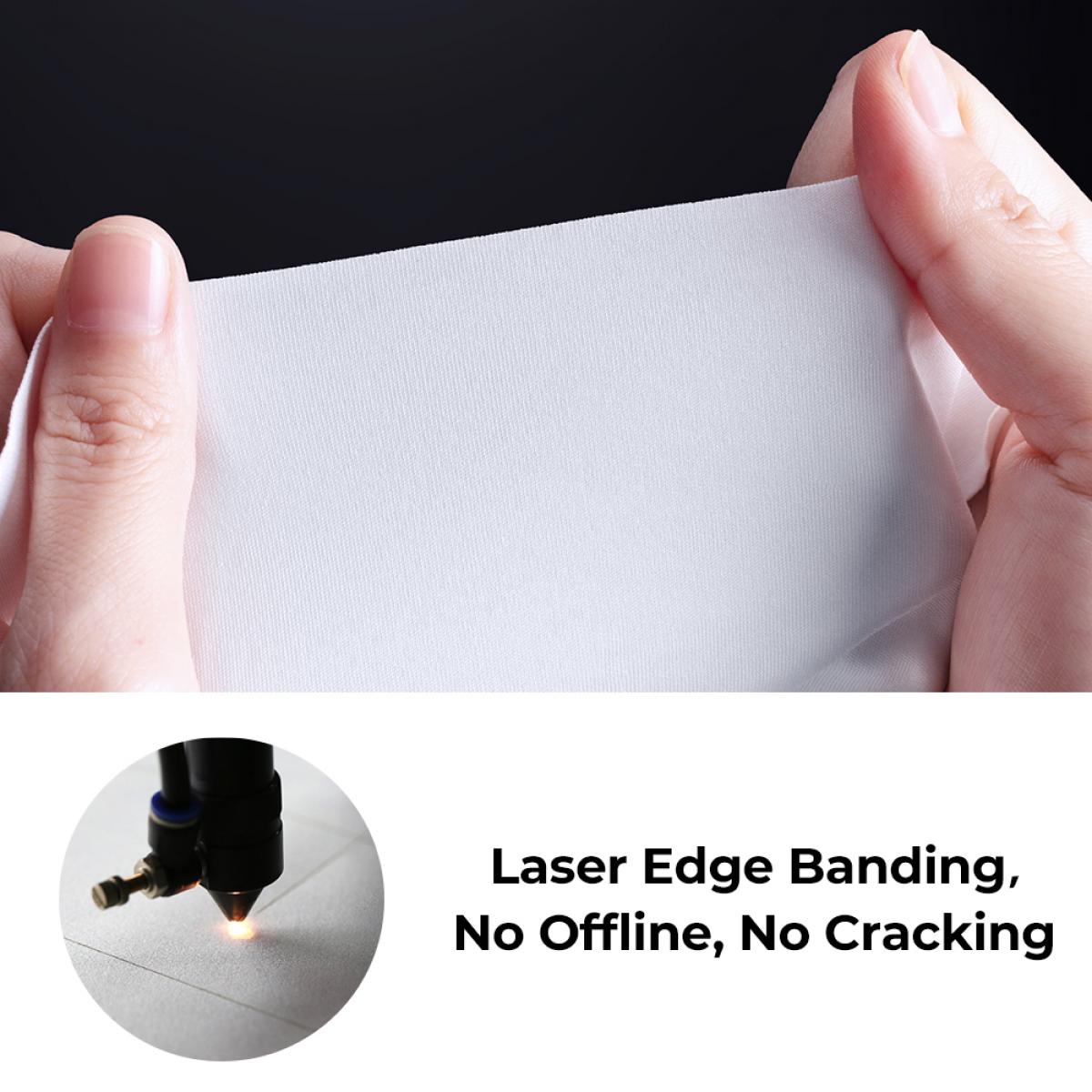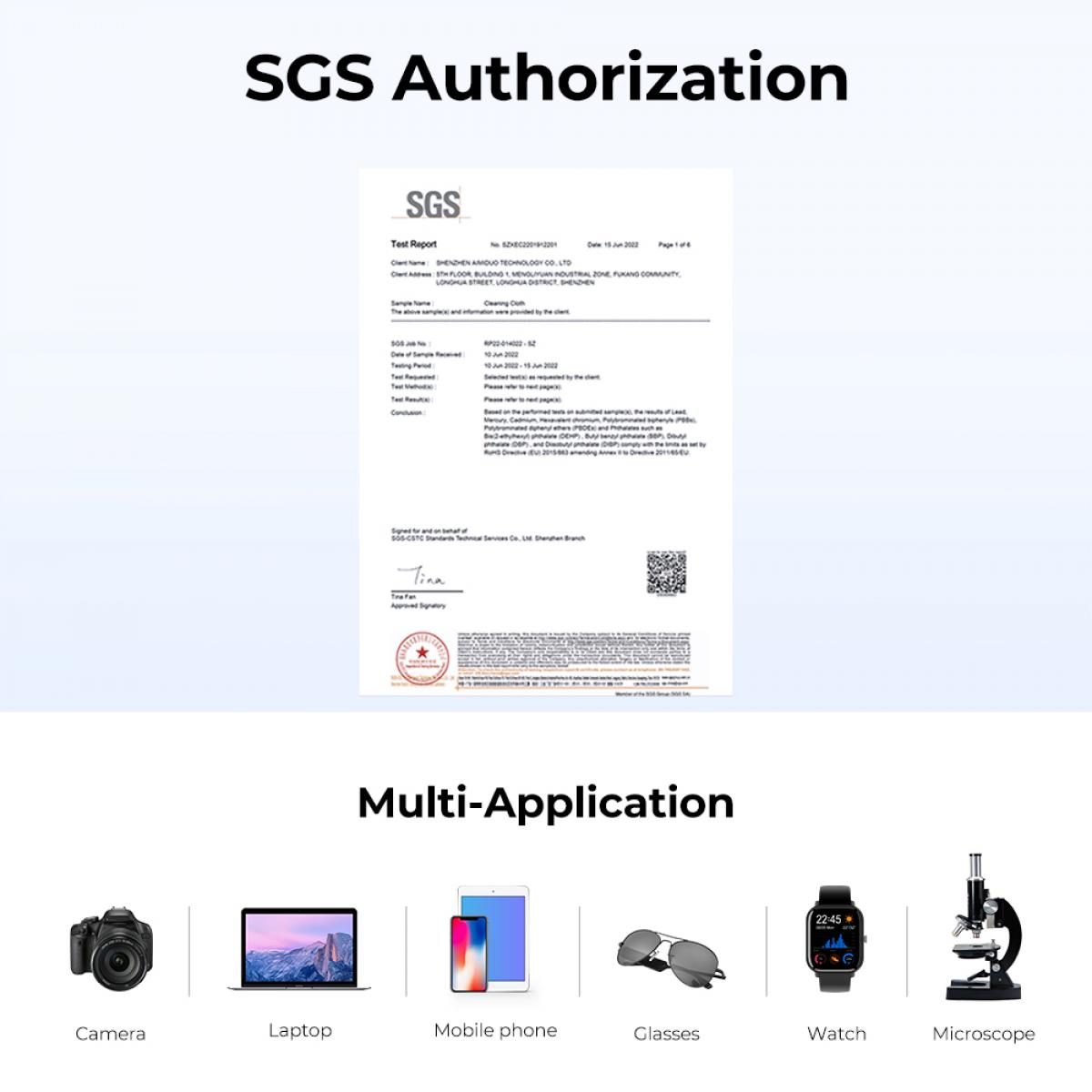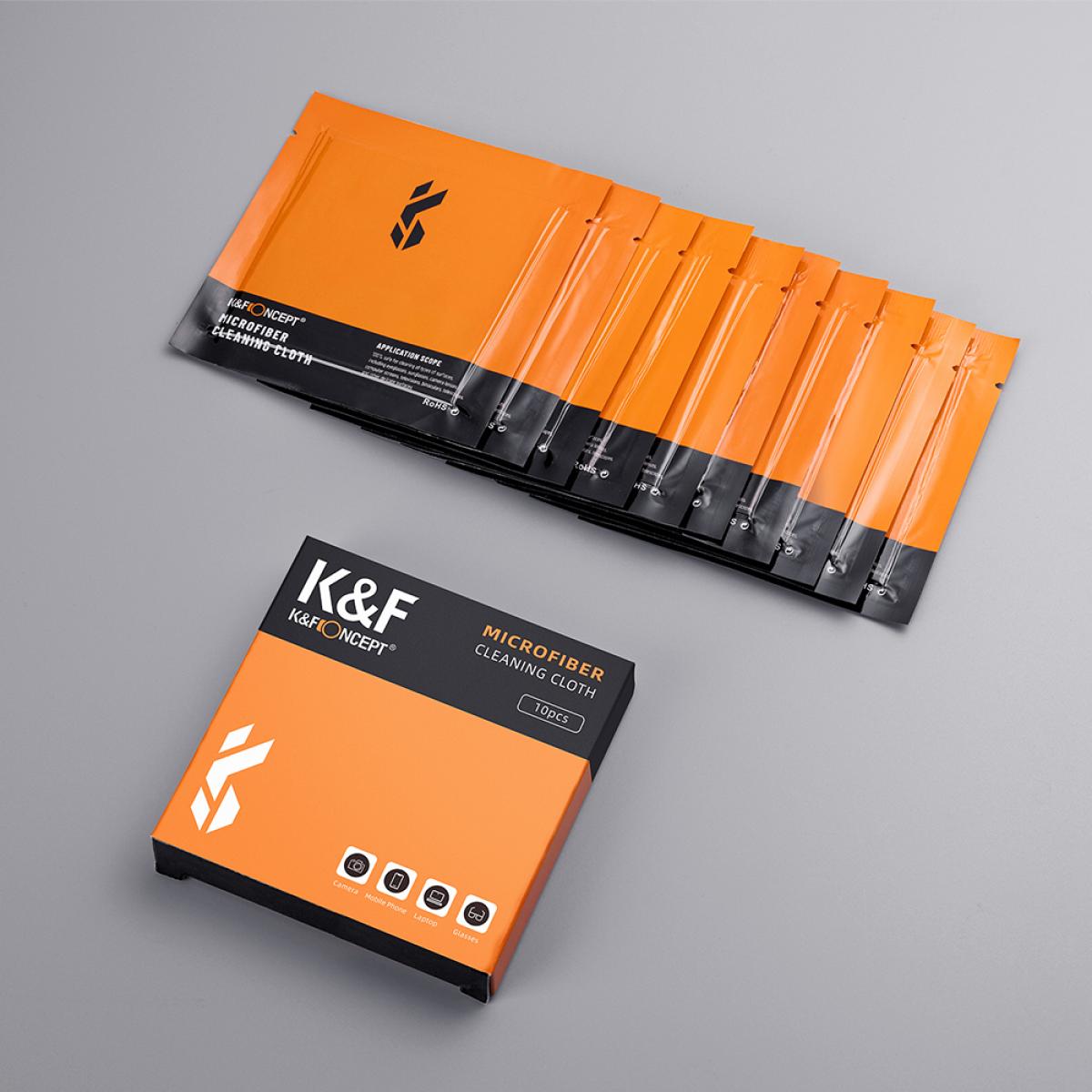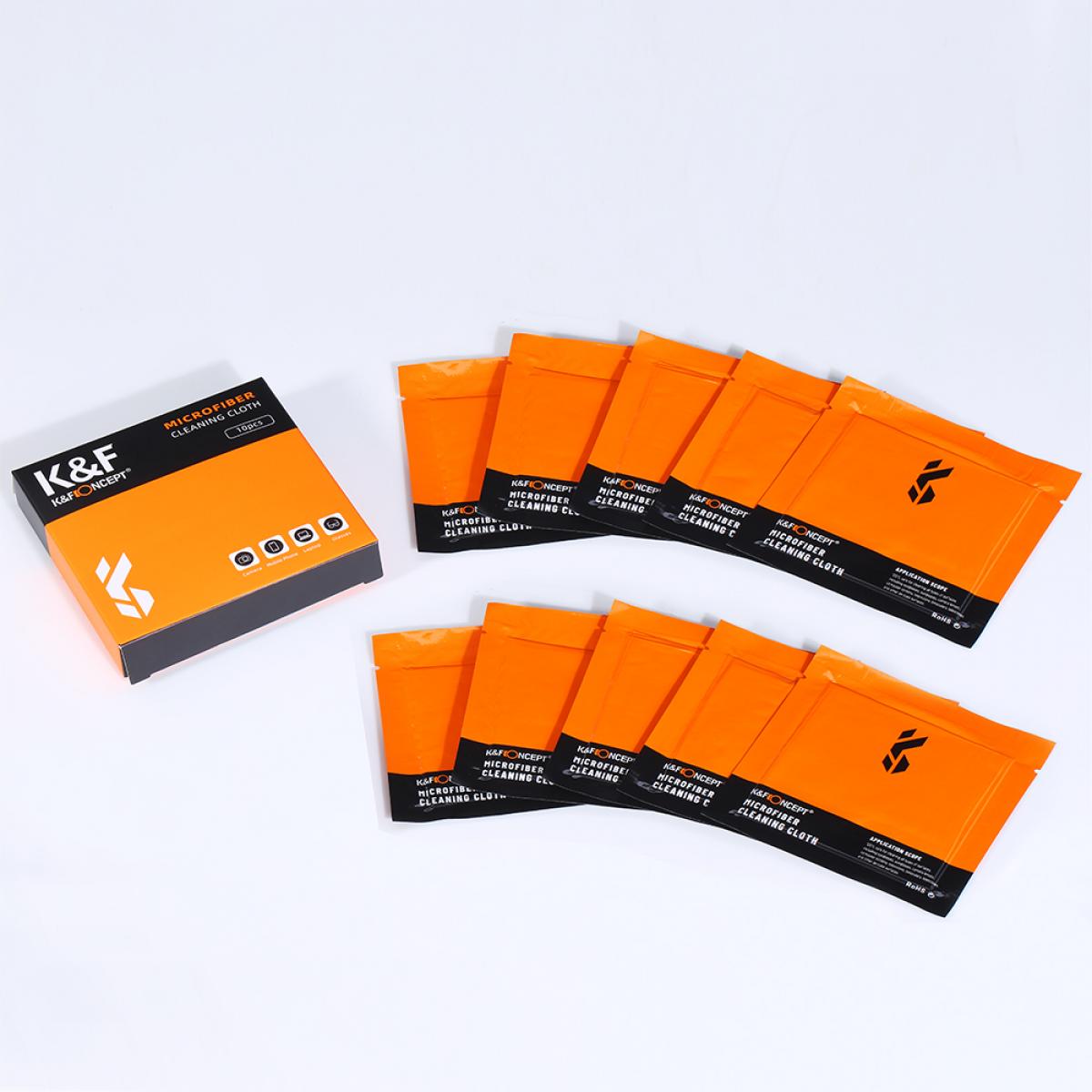 Best eyeglass cleaning cloths EVER!
Without a doubt, the K&F Concept Microfiber Cleaning Cloths are the best eyeglass cleaning cloths I have used and I would even trust them for use with my expensive camera lenses. I have tried moistened cloths and several types of microfiber screen cleaning clothes and have never been able to thoroughly clean my frameless glasses, which are a fingerprint and smudge magnet. These thin cloths fit into the tightest area between the lens and the nose pads, and texture is both soft and very effective. I love the individual packets ,so I'll always have a clean cloth in my purse or camera bag.
Vaccum Sealed, Foil Wrapped, Microfiber Cloth
I've never seen vacuum sealed cleaning cloths before, but I love them! You can carry the sealed, foiled wrappers so that you have a clean, uncontaminated lens cloth anywhere. Think about that: Back packing after you've been in the rain. On beaches. In your car's glove box. In a zipper pouch in a purse. In a dry-bag at the beach. When you need a perfectly clean cloth, you can tear open a foil bag and have a fresh one at hand. I've seen some cloths that are in little plastic wrappers or carrying cases. These are flatter because they genuinely sucked all of the air out to thoroughly compress each foil packet. There are times when I absolutely need a clean cloth for a camera lenses, glasses, or sunglasses. I've split this pack of 10 across several vehicles, backpacks, laptop bags, and camera bags. What a great idea!
Great cloths for the price.
These microfiber cloths are very nice! They come in a box of ten. For the price getting 10 cloths of this quality is a bargain imo. They come individually packaged inside of the main box. So each cloth is in its own separate package. I have used these on my PC desk, my monitors, my tvs, inside my computer, on my arcade stick, glass, and on my phones and tablets. They work great. One cloth lasts a while and they are of a good size. Not much to say about a microfiber cloth. They feel and look nice. Come we'll packaged and work good. This is a great buy for the price. At big retail chains I pay the same amount for only 2 cloths so to get ten is well worth it if you need some of these. Solid product.
Same kind of cloths as optometrists provide
I always have a box of KimWipes tissues handy, for lint-free lens cleaning.You know. For glasses.There always turns out to be other uses for them too. They're great.So, you can tell already, I'm sold on lint-free lens wipe type productsFrom time to time, I've gotten small cloths like these K&F microfiber cloths from optometrists.Particularly for cleaning glasses with anti-reflective coating. But they sometimes give them out just because.I wasn't sure if these K&F cloths were going to be like those.Or if they were going to be fluffy velour-like microfiber cloths, which I definitely wouldn't want.I'm happy to find they're the optometry type I had hoped for.They're great. Inexpensive too.I've got some new binoculars I'll be using these on, too. Just in time.