69.7" Phone Tripod DSLR Tripod 8.8lbs Load with Phone Mount, 3-Way Pan Head & Detachable Monopod TM2624L
To

United States

Expedited Free Shipping

3-5

business days
Brand:

K&F Concept

Free Shipping Worldwide. 30 Day No Reason Return. K&F Concept Camera Tripod features 360-degree panoramic rotation, 4 Sections Leg, detachable monopod.

KF09.050V1

SKU:

KF09.050V1

59.99

https://www.kentfaith.com/KF09.0500_phone-tripod-dslr-tripod-8.8lbs-load-with-phone-mount
Description
• 【3-Way Swivel Pan Head&Quick Release Plate】: 360-degree panoramic rotation; allows you to take photos at any angle in horizontal and vertical directions, making it easy to take panoramic photos and video shooting;Accurate panoramas can be easily orchestrated;With Standard 1/4" Screw Mount Compatible for all Digital Cameras, Lenses, most Camcorders, GoPro devices, Binocular, Telescopes
• 【Height and Load Capacity】:4 Sections Leg,5 different height adjustment options and quick-acting locking, height from 20.9"/53cm to 70"/177cm, with extended center column to meet your needs High demand for shooting.
• 【2-in-1 Tripod Monopod】:Can be converted to a monopod in seconds with height ranges from 16.1"/41cm to 57.9"/147cm
• 【Light-weight and Practical】: Weighs 3.7Lbs/1.7kg , Light-weight but durable; there is a handle on the tripod,convenient to carry.Comes with a storage bag, easy for outdoor photographers to carry and transport
• 【Phone Holder】: Easy attachment & padded grip to avoid cellphone damage, Mount stretches between 1.9 to 3.9inches fits all iphone and Andorid phone sizes and universal screw attaches to all tripods;We would like to provide one more quick release plate for your extra camera,please contact us for this requirement.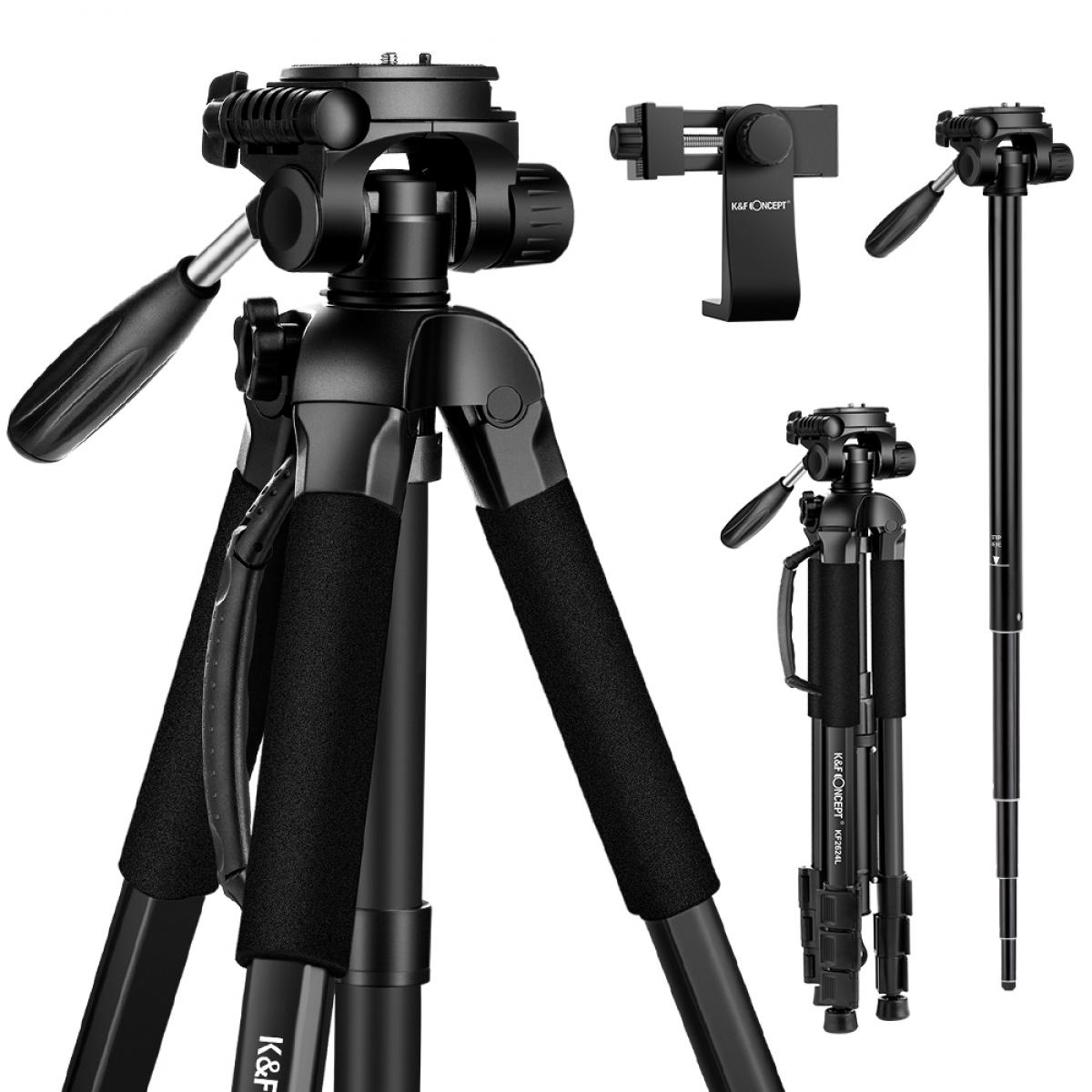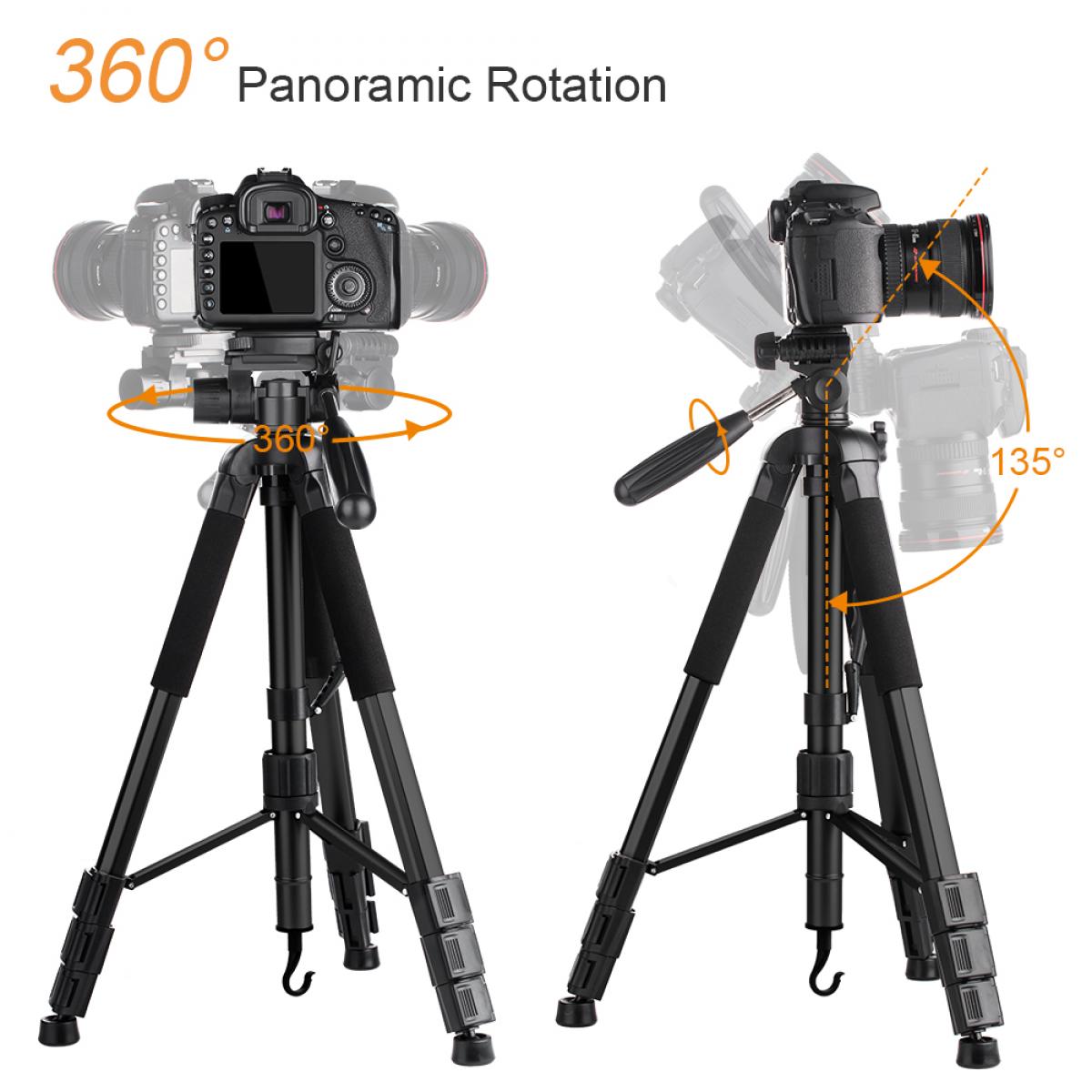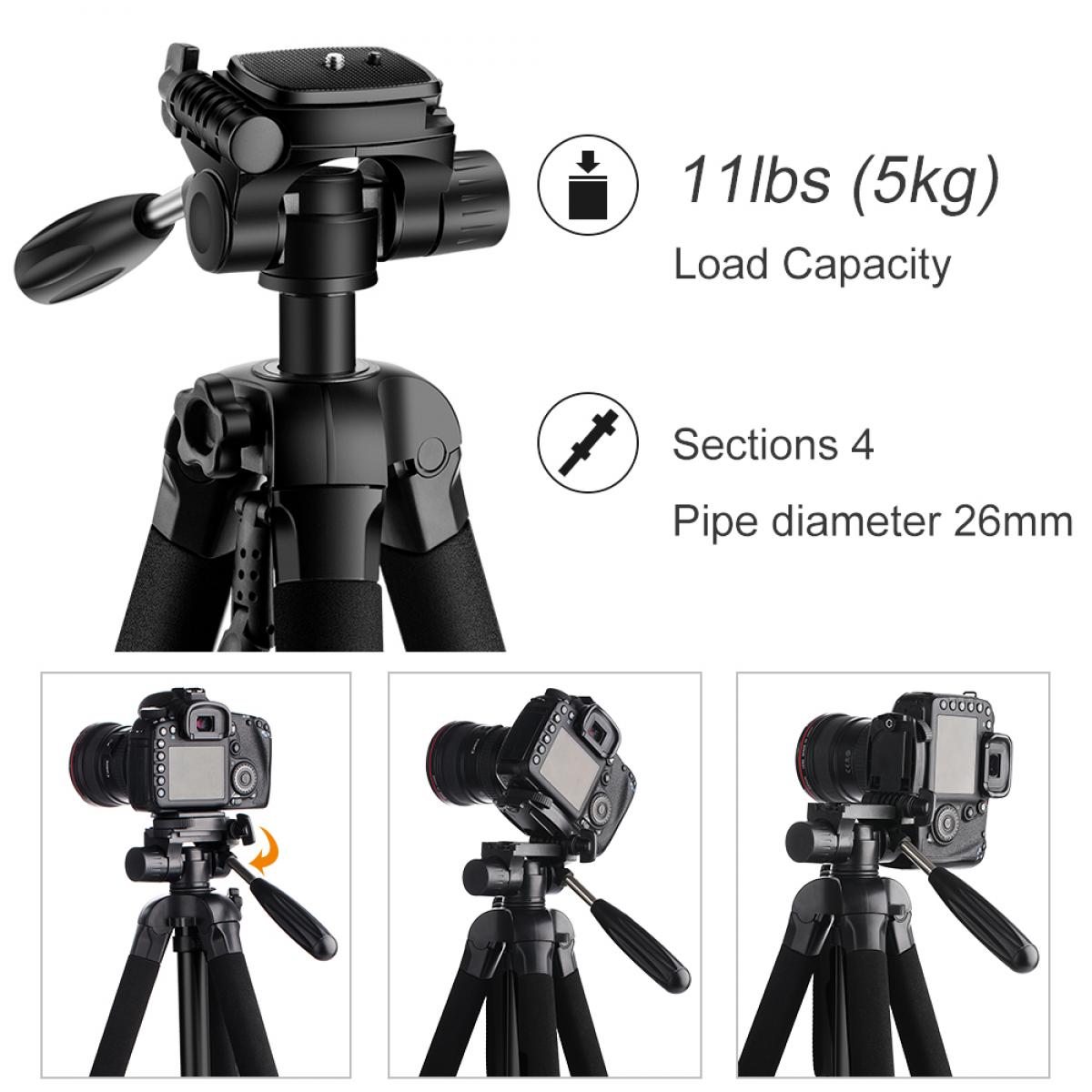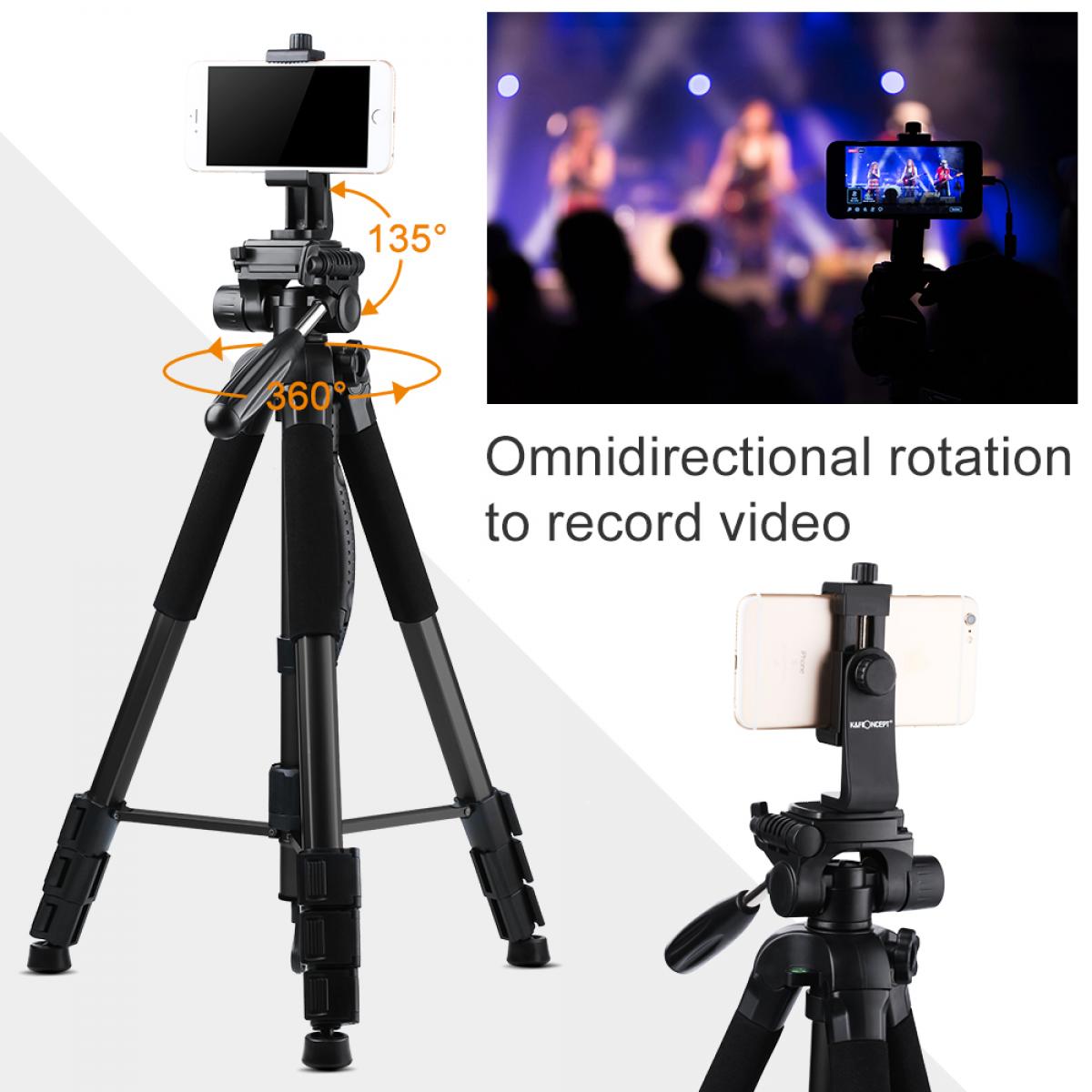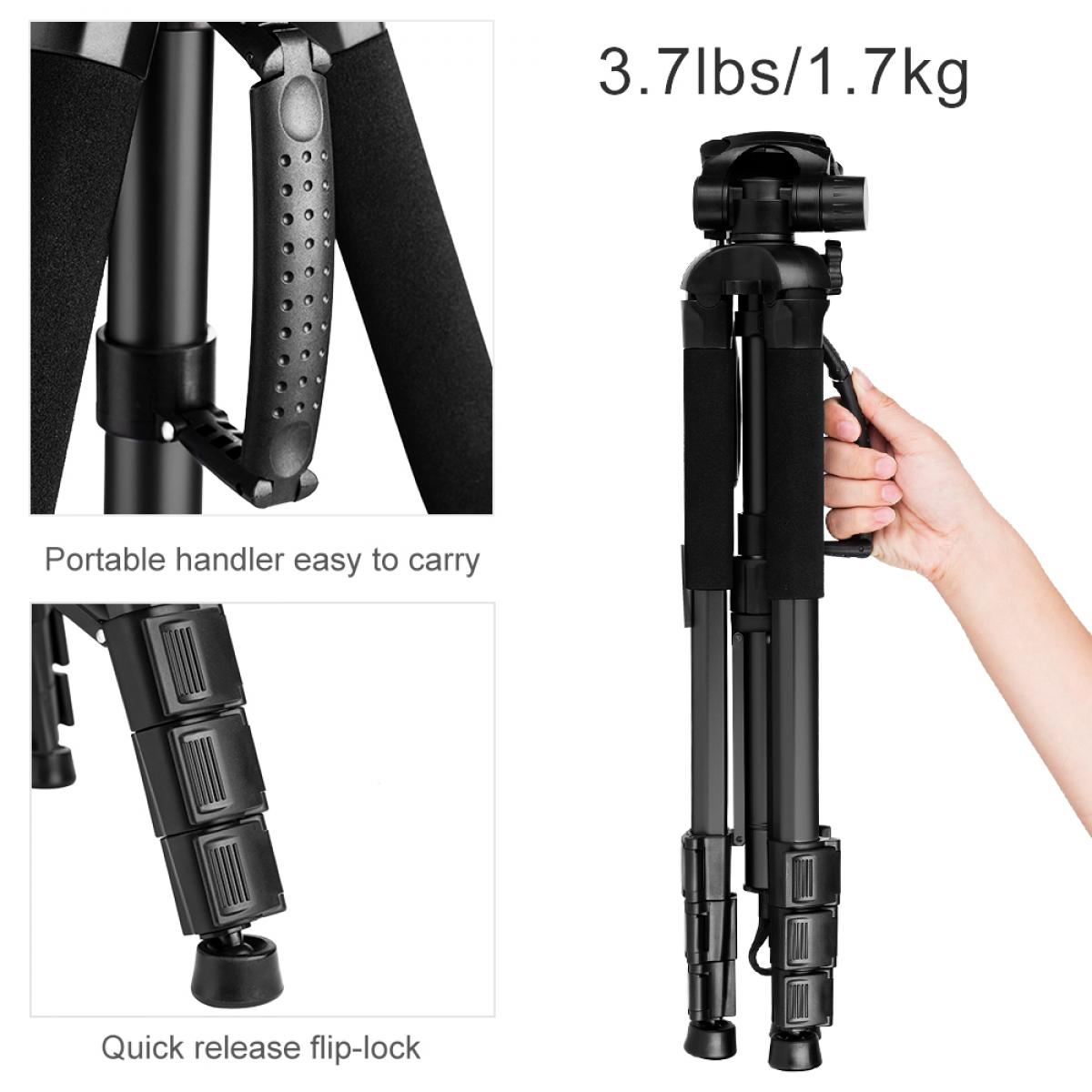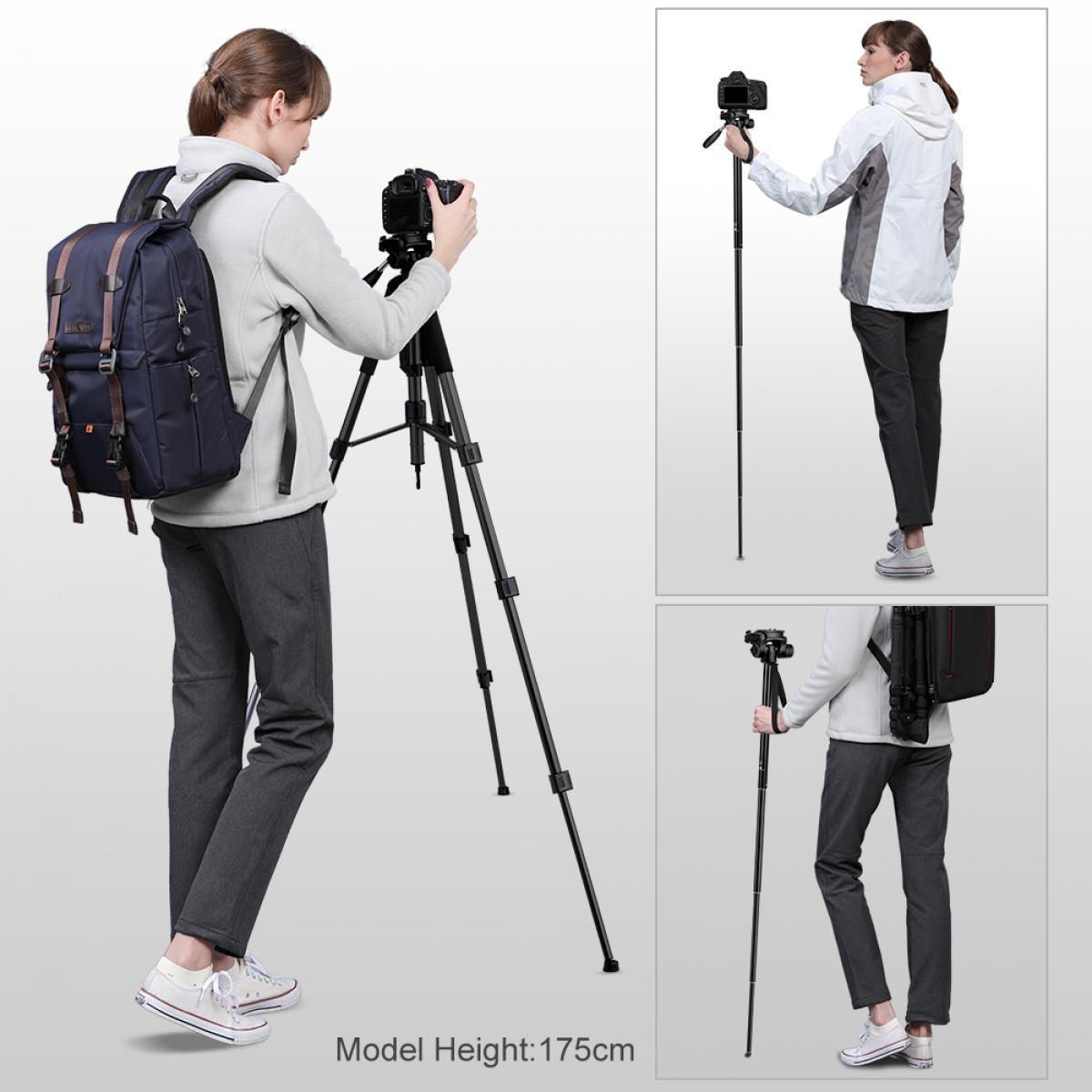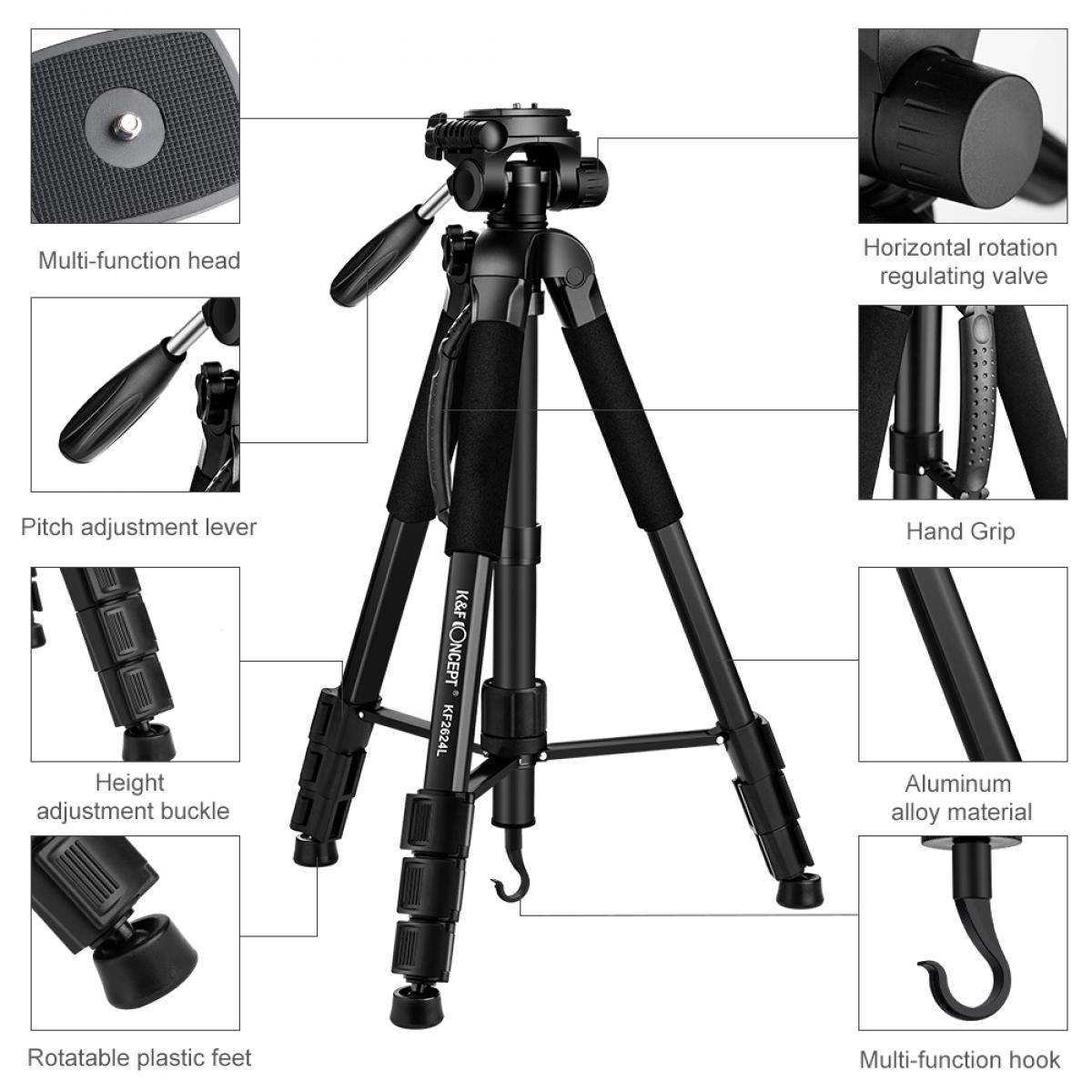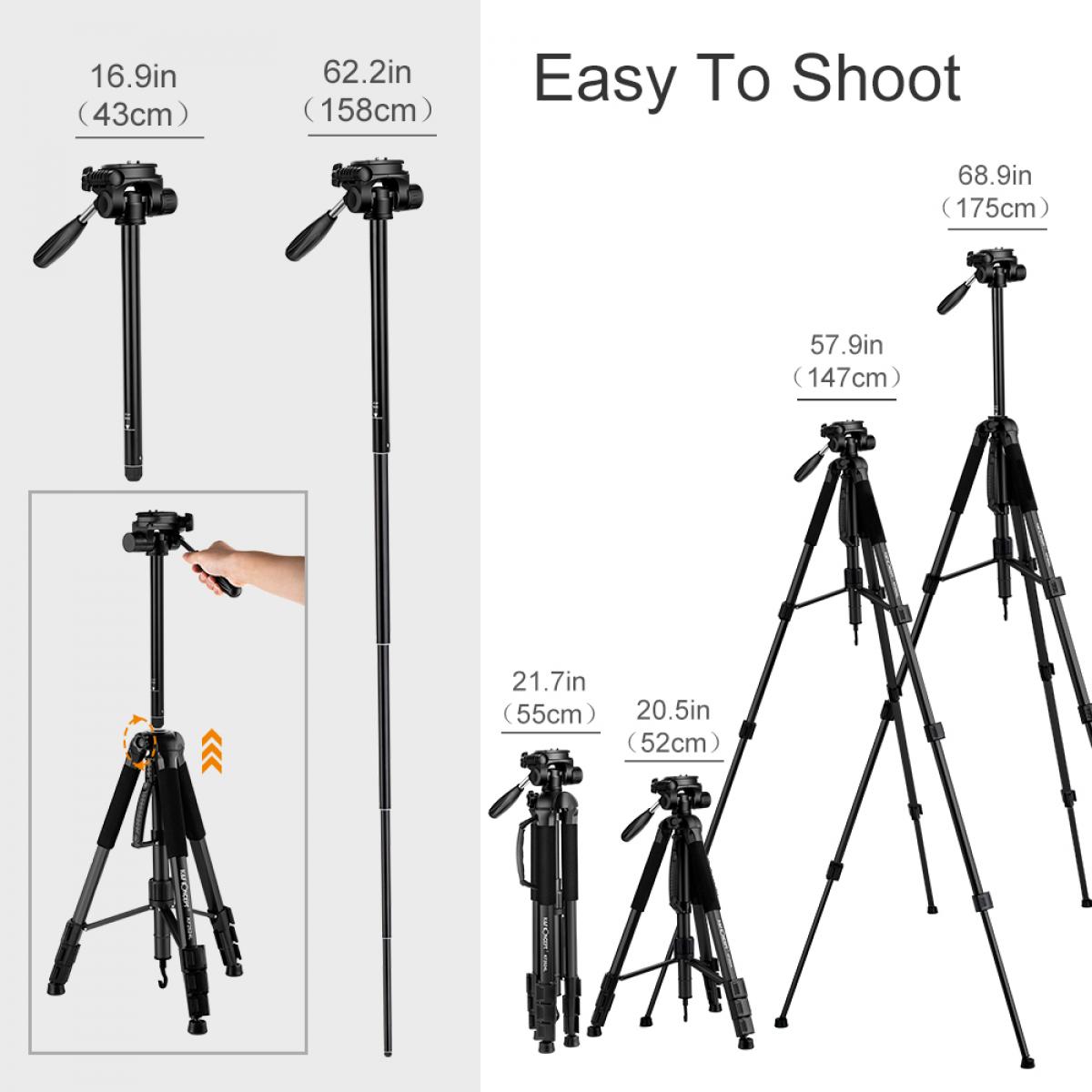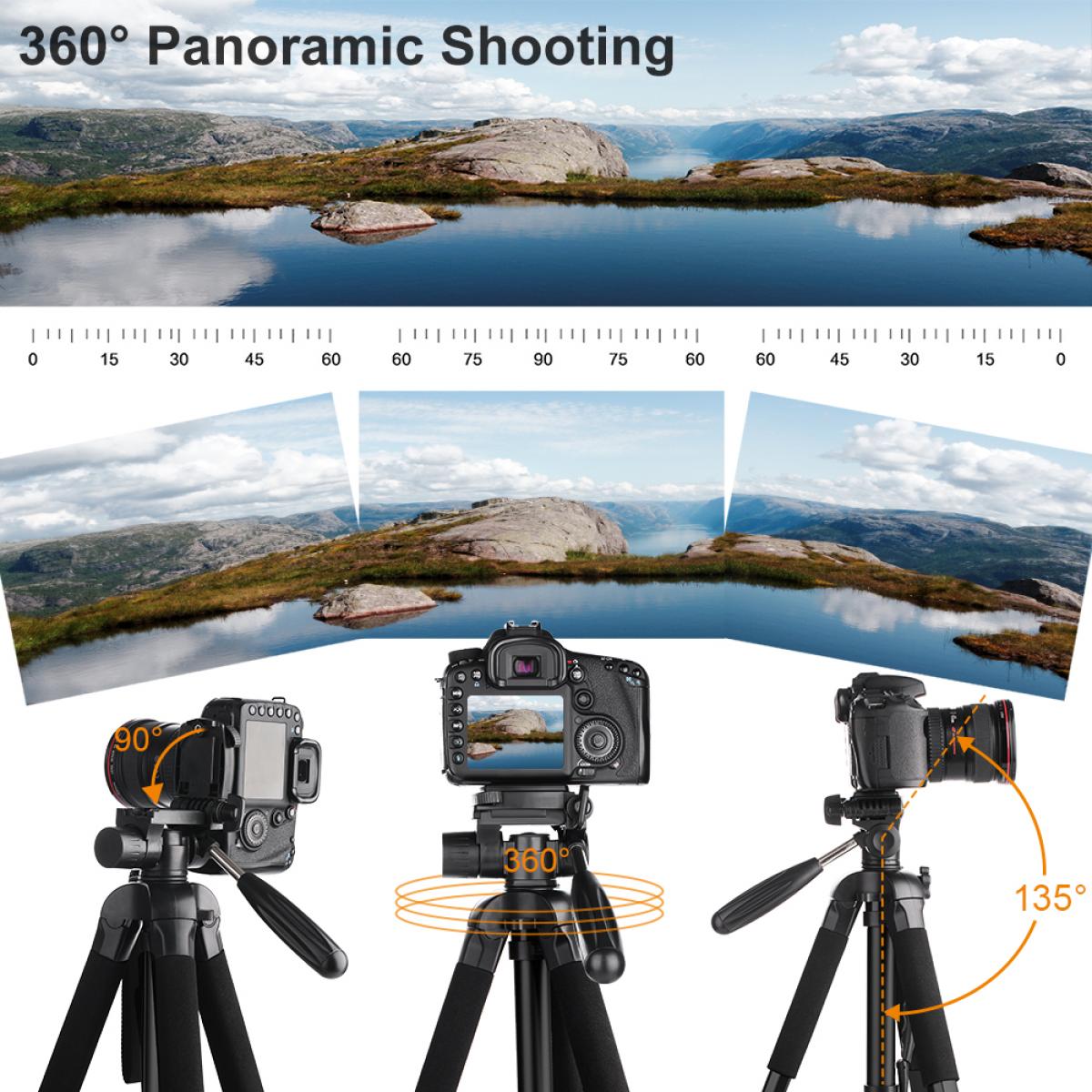 Very nice for the price
Good stability for a Maven spotting scope. Smooth pan head, easy to adjust.
06/09/2021
love it
i have gotten a lot of use out of this and i couldn't be more pleased. the one thing i should utilize more is the monopod... shooting stick... i don't know what you call it, but it looks neat and under the right circumstances, a bonus to use. solid and smooth...
26/06/2021
Good stand very sturdy
Great for Yellowstone
21/04/2021
My favorite tripod
I have only used a couple of tripods so I don't have much to compare this to. But another I tested was in the same price range as this one and I like this one much more.This one is heavier than the other, but it is also a half a foot taller. I really like that I never have to bend over when using this one. I really like that there is a little handle on this one to make fine adjustments to the camera direction.I can't really place the reason, but I trust this one not to tumble over my equipment more than the other one. They have both sat side by side in my closet for quite a few months and this is the one I always reach for when I need a tripod.
13/04/2021
It's okay.
Is this my new, all purpose, love it, tripod? No. Is this my new, up over people heads, church video camera, tripod? Yes. I just need something tall a cheap and stable. This looks like it fits the bill. Would it stand up to daily use, travel, and outdoor use? Doubtful.
28/03/2021
A
I don't know, but it has a weight hook underneath the tripod.
A
looking forward to hearing from you.
Tripod General
Load Capacity
4kg/8.8lbs
Maximum Working Height
1770mm/69.7"
Max Height without Center Column
1470mm/57.9"
Minimum Working Height
530mm/20.9"
Folded Length
570mm/22.4"
Weight
1.7kg/3.71lbs
Materials
Magnesium aluminum alloy
Ball Head
3-way pan head
Color
Black
Bubble Level
Tripod Legs
Leg Lock Type
Flip Lock
Leg Positions
3
Independent Leg Spread
Leg Sections
4
Leg Diameter
26mm
Feet Features
Tripod Center Column
Center Column Features
Center Column Sections
Comparison of similar products
Rating

35 reviews.

0 reviews.

96 reviews.

32 reviews.

480 reviews.

224 reviews.
Price

$84.99

$59.99

$189.99

$152.99

$109.99

$135.99

$79.99

$145.99
$27.99
Model
KF09.050V1
KF09.062
KF09.087V2
KF09.097
KF09.015
KF09.011

Load Capacity

4kg/8.8lbs
12kg/26.5lbs
10kg/22lbs
8kg/17.64lbs
10kg/22.05lbs
None

Maximum Working Height

1770mm/69.7"
1515mm/59.6"
2310mm/91"
1290mm/50.79"
1930mm/76"
1710mm

Minimum Working Height

530mm/20.9"
500mm/19.69"
590mm/23.2"
440mm/17.32"
650mm/25.6"
550mm

Folded Length

570mm/22.4"
465mm/18.31"
500mm/19.7"
337mm/13.27"
500mm/19.7"
550mm

Weight

1.7kg/3.71lbs
1450g/3.19lbs
1440g/3.17lbs
1168g/2.57lbs
1976g/4.36lbs
497g

Materials

Magnesium aluminum alloy
Carbon fiber
Magnalium Alloy
Magnalium Alloy
Magnesium aluminum alloy
Magnesium aluminum alloy

Leg Lock Type

Flip Lock
Twist Lock
Flip Lock
Spiral Type Lock
Twist Lock
Flip Lock