Solar Outdoor Wireless Security Camera Rechargeable Battery WiFi IP Home Surveillance Camera 1080p Night Vision 4dbi Antenna IP66 Waterproof Human
Buy 2 get 5% off, Buy 3 get 10% off, buy 6 get 20% off
Free shipping to eligible country
Buy KENTFAITH solar outdoor wireless security camera rechargeable battery wifi ip home surveillance camera 1080p night vision 4dbi antenna ip66 waterproof human online, worldwide free shipping and 30 days return guarantee.

KF50.0004

SKU:

KF50.0004

89.99

https://www.kentfaith.com/KF50.0004_outdoor-security-camera-wireless-solar-rechargeable-battery-camera-wifi-ip-home-surveillance-camera-1080p-night-vision-4dbi-antenna-ip66-waterproof-human-motion-detection
Description
* Rechargeable batteries and solar power: Outdoor security cameras can run 365 days a year, using new large-capacity rechargeable batteries and second-generation solar panels (larger sunlight area and stronger light-absorbing materials) to provide wireless freedom.
* 100% wireless and enhanced dual 4dBi antennas: The wireless outdoor camera runs on 2.4 GHz WiFi and wireless, with 2 enhanced 4dBi antennas, covering most areas of your house. (Not compatible with 5ghz WiFi)
* Full 1080P HD and infrared night vision: The solar outdoor security camera is equipped with 2 advanced infrared LEDs, which can provide excellent night vision of about 33 feet/10 meters. And with 130° full 1080P HD, everything in the dark environment can be clearly seen.
* Human motion detection and instant alarm: Once the motion sensor of the wifi wireless outdoor camera is triggered by a person, you will receive an instant alarm on your phone within 2 seconds, and you can see what happened.
* Two-way audio and IP66 waterproof: through the built-in microphone and speaker, the battery-powered outdoor camera can be used remotely at any time. It can withstand normal weather conditions. The best operating temperature is between -4°F and 122°F (-20°C and 50°C).
Shipping
Free shipping to eligible country
Sale
Buy 2 get 5% off, Buy 3 get 10% off, buy 6 get 20% off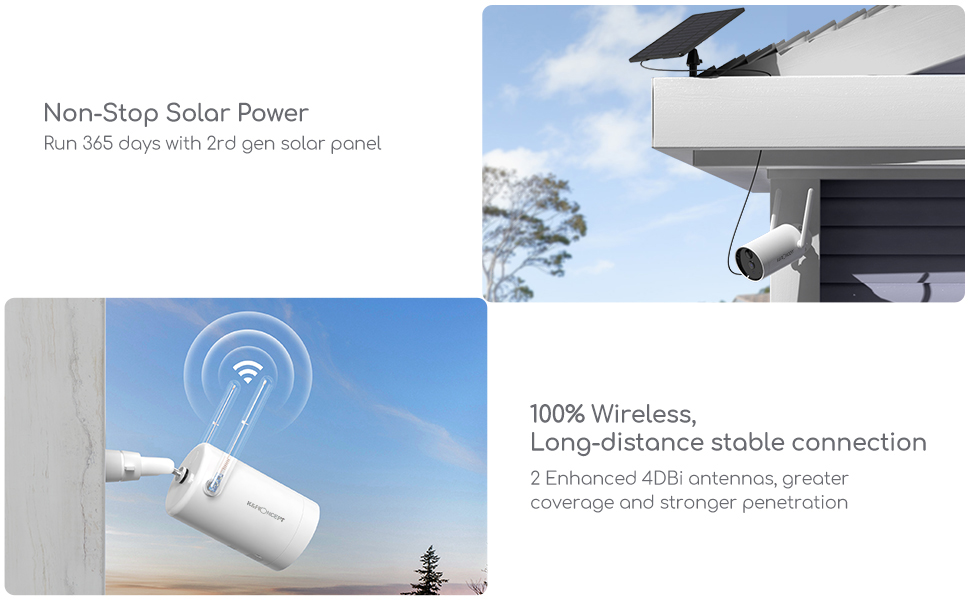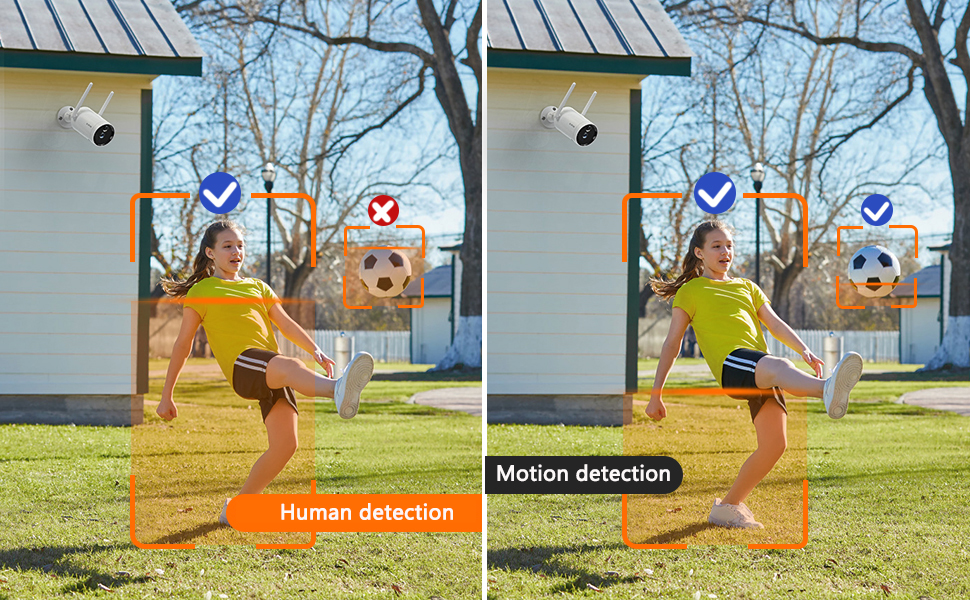 Intelligent PIR human motion detection
Outdoor surveillance cameras use intelligent detection technology to distinguish between people and objects. You can configure human detection or motion detection as needed. When motion is detected, you will receive an alert in time (turn on the motion detection function in the APP), and you can customize the human detection and detection sensitivity on the app. The PIR feature provides facial recognition technology, ignoring birds, insects and trees that cause false positives.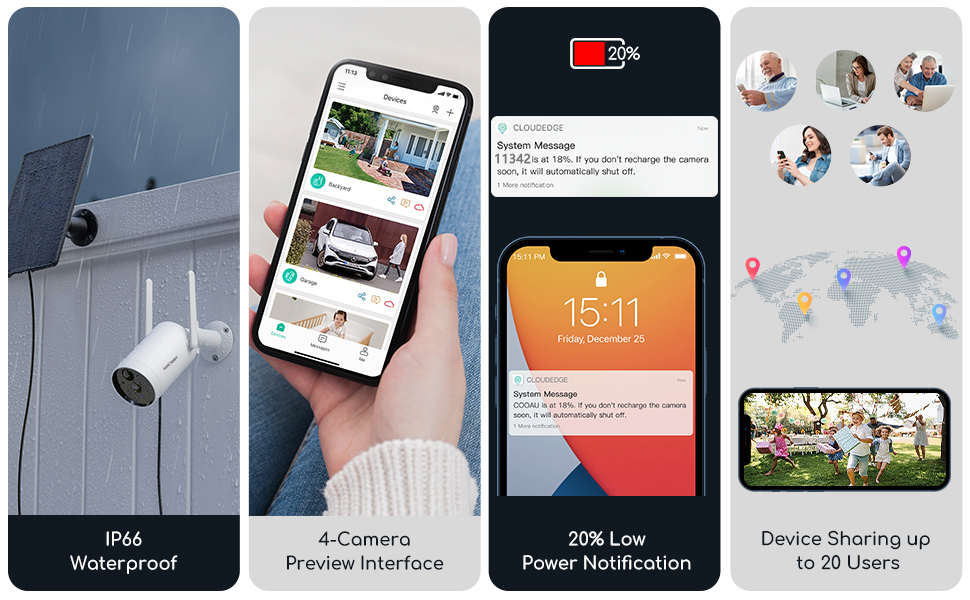 IP66 Waterproof - It can be used outdoors and withstand normal weather conditions, with an optimal operating temperature between -4°F to 122°F (-20°C to 50°C).
Low battery reminder -- once the battery of the outdoor wireless security camera is less than 20%, the APP will send a reminder in time, combined with the solar panel, you don't need to manually charge the camera.
Multiple Sharing - Simply scan the QR code and you can easily share access to outdoor surveillance cameras with family or friends.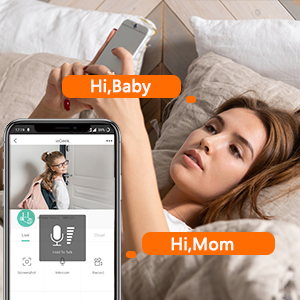 Clear two-way audio
The outdoor camera includes a built-in microphone and speaker system for clear 2-way audio communication, allowing you to talk to your relatives, delivery guys, and you can even use this feature to scare off intruders or thieves.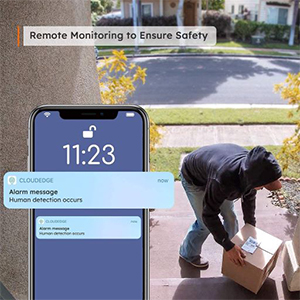 PIR alarm triggering and real-time notification
Advanced artificial intelligence technology will reduce false alarms caused by small insects or light changes, 1-10 sensitivity can be selected according to the actual environment, and real-time notifications will keep you informed when anything happens. in the environment.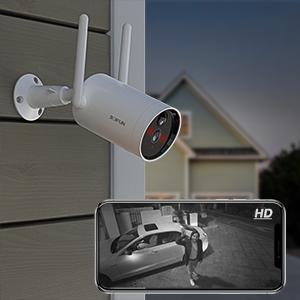 Clear infrared night vision
With high-performance CMOS sensor and 3.6mm lens, night vision is super clear, and the video resolution of 1080P, the outdoor camera can provide ultra-high-definition quality images, which you can watch in real time in the dark environment of the full HD screen.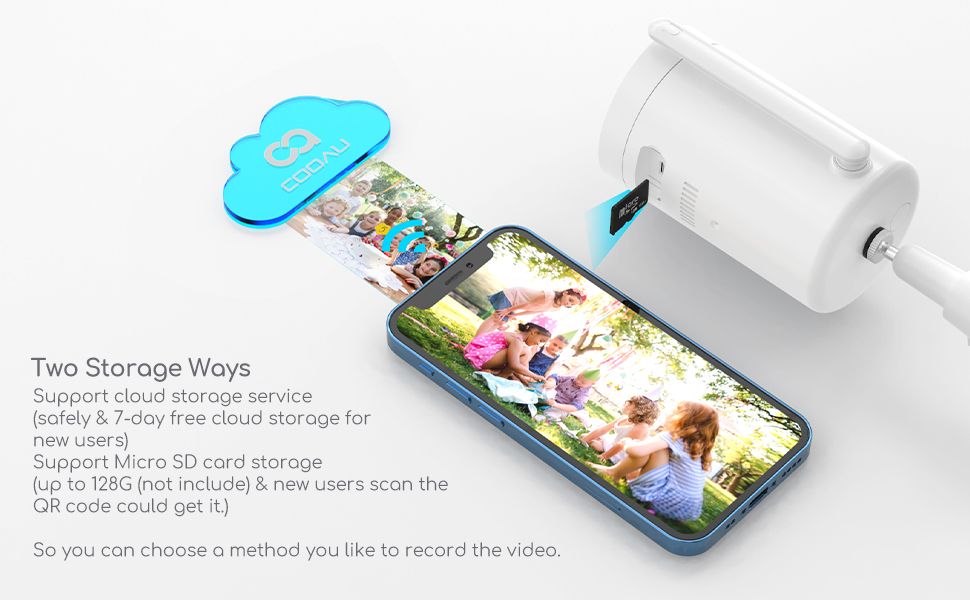 SD/Cloud Storage: Your recordings can be securely stored in the cloud (paid use) or SD card up to 128GB (not included).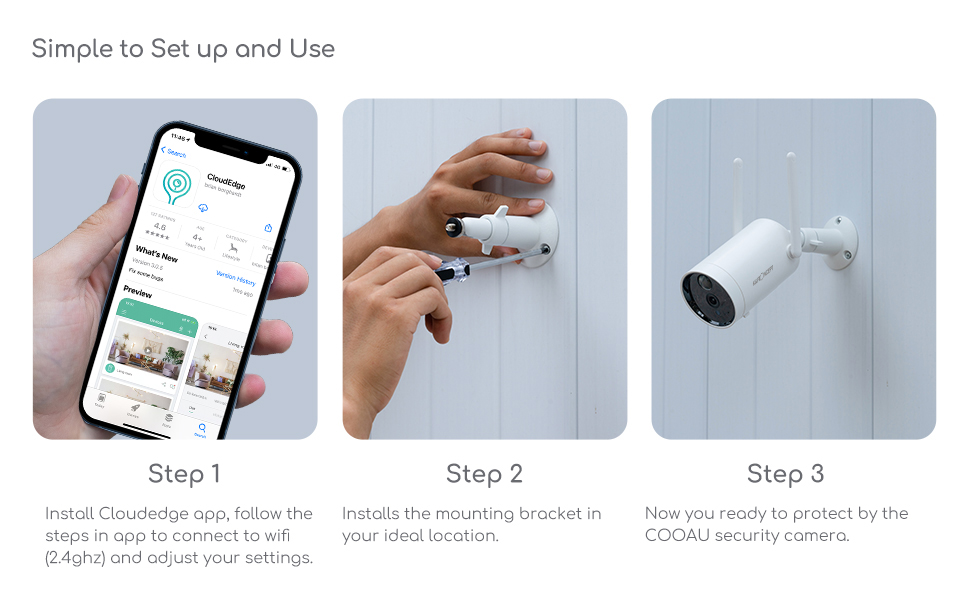 SEASY CONFIGURATION AND INSTALLATION: Set up your wireless outdoor camera and mount it to the wall in about 5 minutes!
| | |
| --- | --- |
| | |
| | |
| | |
| Rating | 259 reviews. |
| Price | $89.99 |
| Model | KF50.0004 |
| Video Resolution | 1080P |
| Power Supply | Solar / Built-in Battery |
| Built-in Battery Capacity | 5200mAh |
| Storage | SD memory card (up to 128G and cloud storage) |
| Pan Tilt | × |
| Motion Detection | PIR |
| Motion Detection Range | 8m/26.2ft |
| Waterproof IP Rating | IP66 |
| Night Vision | Infrared Night Vision |
| Night Vision Range | 10m/32.8ft |
| Two-way Talk | √ |
| App | Cloudedge |
Cant go wrong with this brand
The first one I bought was the tilt wireless wifi 360 pan tilt with solar from K&F Concept for my other driveway. It worked out very well and I have zero complaints. We decided to buy a second one for the other driveway with out the pan tilt and again this product has not disappointed me. This brand has proven itself once again. I also have the duel dash cam from K&F Concept for over 2 years and its still working like brand new. We have tried many different camera brands and they were just aight. Planning a 3rd purchase for my back yard now.
05/10/2021
For the price, it can't be beat
What an absolutely awesome camera. Great video quality. Very good night vision. And most of all, simple installation on my vinyl siding. I love this camera!
30/10/2021
So easy to set up!
Very happy with my purchase. The camera was packed well and arrived in perfect. Very easy to download and install the CloudEdge app. Very clear, easy to follow instructions. Paired up on the first try and if you've ever installed electronics, you know that's sometimes a challenge. With the HD turned on it's a great picture. I also got the solar panel for it to avoid battery charging in inclement weather. You can adjust the motion sensitivity as well as mute notifications. Good camera!
26/10/2021
Great Security Camera there is! ☺️
The picture quality is way better than the other brands that we installed. The only thing that I think needs to be improved on is the anti-glare for the night vision mode. You see, our outdoor cam is facing the driveway and our neighbors, we can only see the glaring light from the oncoming car, quite blinding really. Haha. Other than that, it's perfect.
13/10/2021
Good product
Overall great product.
26/09/2021
Great camera system for the price. Worth it for a greater peace of mind.
This is great. I see things now that occur around my house all day long that I have never been home to see.....interesting. the mic/speaker is cool. I can talk to people that come to my door, or that are not suppose to be here. The day cam captures are pretty decent and so are the night cam captures as well. The image is a little grainy, but really not all that bad. The solar panels do charge the battery, but can be a bit finicky. The more direct sunlight exposure the better. For Androids, the app has a Motion Detection setting that is controlled by a "slide bar" calibrated to 1 through 10. Set at 6 seems works great for my front patio. For iOS app settings there only is Low or High. I have two of these now, one for the front (fully installed) andone for the back (soon to be) of my house. They both hooked up to wifi easily via CloudEdge app.
21/09/2021
Works for the need
I got three of these. They work well. I live outside of cell service and have a generator to power up WiFi. I get notifications if the generator is on and there is motion. I have the memory cards in which work without the generator and WiFi. The battery in the camera last for a long time even without the solar panel. The quality is not the best but we have a wide area to cover as we live in the woods. It doesn't pick up on cars that drive by but like I said I have a wide area. Still happy with the cameras and they give me peace of mind.I was confused by the app saying to format the camera sd card all the time but you do have to change the sd card when the camera is off and then you format when you power it back up again to erase it ( if that's what you want to do).It works well if you are in town and connected to everything. Out in the woods, there are drawbacks but still happy with this investment.
10/09/2021
Best camera out there.
This camera is awesome. I purchased 2 of them. They work as they should. I feel my house is secured now.
09/09/2021
Cameras aiight
Camera worked fine at first, but then it got hacked into.
08/09/2021
Features, Wireless Function and Ease of Use; Hard to Beat at this Price Point
Full disclosure, the seller offers a small gift in return for an Amazon review, but I review most of the Amazon things that I buy and would have given the same grade regardless. The bottom line for function and picture quality it's amazingly good! The tech has come a long way in the past few years. It can't compare with the resolution seen on a big screen desktop monitor from my my wired POE security 4k cam system, but looking at the the feed from your phone screen it's pretty incredible and the 2 way audio is actually better than my wired system- been surprisingly good too. I have mine set up to keep an eye on a turtle in a 125 gallon backyard pond which is about a 100' from my google mesh router, only takes a second or two to connect; The default settings for daylight are excellent; have not tested the reach at night but in the 10-15' range for my use, the PIR view for brightness-contrast and sharpness is super. I was already was a user of the cloud edge app for a door camera, so setting that up was a snap and easy sharing the feed with my wife's phone too. For the first four days I didn't install the solar panel let it run on battery and I don't think I lost any bars. When I did install the solar panel it charged it in about 20 minutes to 100% and it's been on full ever since. Not really a con but a bit wider view would have been nice. Maybe my next one will be a PTZ version. So far I'm very very happy - this has been a great buy, outside in the rain and Hawaiian sun for close to a month without a glitch.
04/09/2021
A
No, the security can only connect to your phone through Cloudedge APP.
Surveillance Cameras
Video Resolution
1080P
Power Supply
Solar / Built-in Battery
Built-in Battery Capacity
5200mAh
Storage
SD memory card (up to 128G and cloud storage)
Pan Tilt
×
Motion Detection
PIR
Motion Detection Range
8m/26.2ft
Waterproof IP Rating
IP66
Night Vision
Infrared Night Vision
Night Vision Range
10m/32.8ft
Audio & Light Alert
/
Two-way Talk
√
WiFi Connectivity
2.4GHz wifi
App
Cloudedge