1296P 24MP Wildlife Camera, Trail Camera with 120°Wide-Angle Motion Latest Sensor View 0.2s Trigger Time IP66 Waterproof| fall color
K&F Concept Wildlife Trail Camera with Night Vision 0.2S Trigger Motion Activated 24MP 1296P IP66 Waterproof Hunting Camera for Outdoor & Home security fall color

KF35.062

SKU:

KF35.062

71.99

https://www.kentfaith.com/KF35.062_24mp-1296p-night-vision-120-wide-angle-0-2s-trigger-2-inch-screen-hunting-camera
Description
* 【Quick Capture; Unique Design】The A101XS tracking camera adopts a sensitive trigger speed of 0.2 seconds, accurately captures every exciting moment, and adopts a lightweight and compact unique design, which is easy to carry and apply to any place;
* [Low power consumption endurance] tracking camera low sleep power consumption <0.20mA, 4 AA alkaline batteries can last up to 3 months, connected to an external battery box (constant voltage DC6V, current greater than 1A) will achieve better results (product does not include battery machine battery box).
* [High-definition pixel night vision effect] The tracking camera can reach up to 24MP shooting pixels, 1296P high-definition video effect, using the latest technology to make the night vision black and white effect clearer;
* 【High Sensitivity Passive Infrared Sensor】Tracking camera can capture every exciting moment with a detection range of up to 120 degrees and a detection distance of 65 feet/20 meters; Equipped with 2 low-light LED lights allows you to record incredible videos and photos, with 940 shimmer so as not to disturb or intimidate your hunting targets.
* [Sturdy protection and easy operation] Adopt IP66 waterproof, dustproof, anti-drop plastic shell, can withstand the harsh working environment such as desert or tropical rain forest with temperature of -20℃~60℃. This is an indispensable guarantee for long service life, only Need to insert an SD card (maximum 256G, recommended 16GB~128GB) to use. Then you can set your personal needs on the menu and finally complete the installation with the securing straps.
Shipping
Free shipping worldwide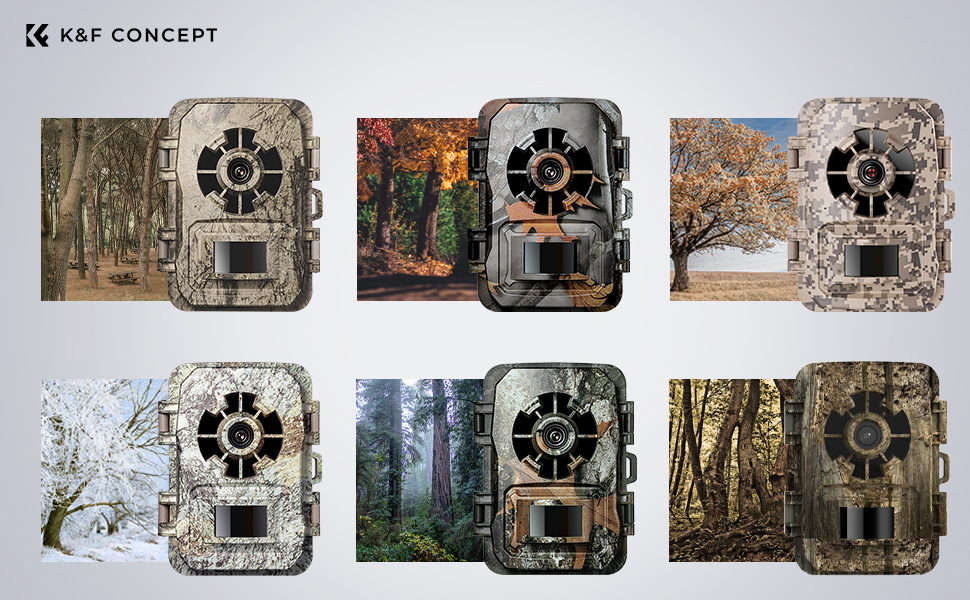 IP66 waterproof, use in extreme environments of -20°to 60°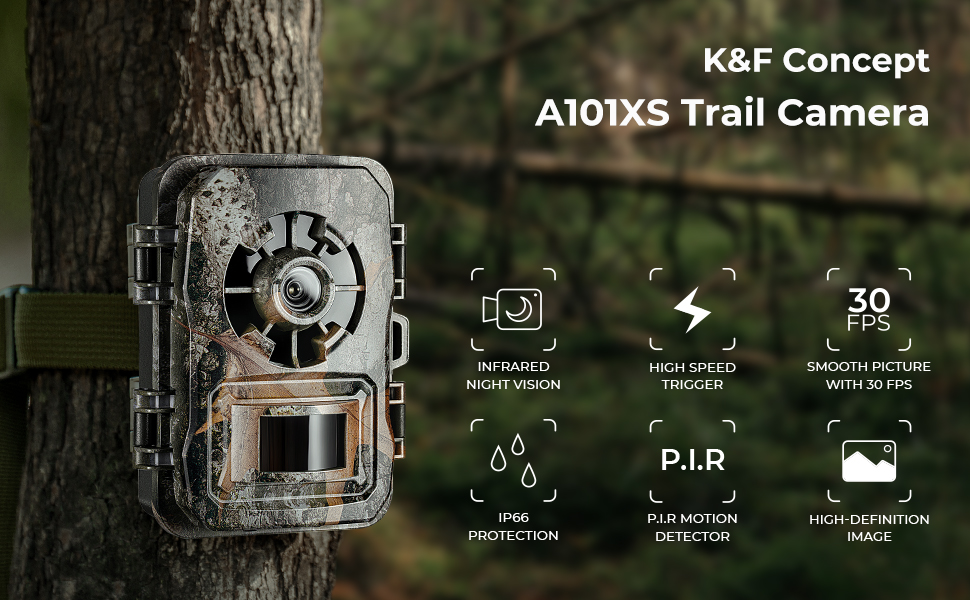 Support time-lapse photo, timed photo, picture mark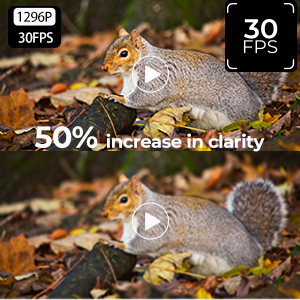 1296P/30fps 24MP HD pixel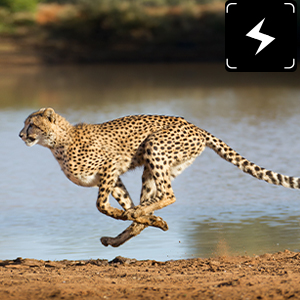 0.2S quick capture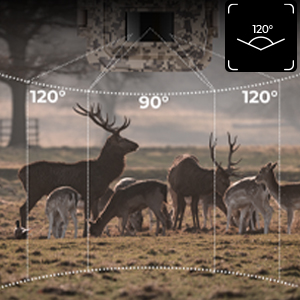 120° wide-angle PIR, the longest trigger distance is 65ft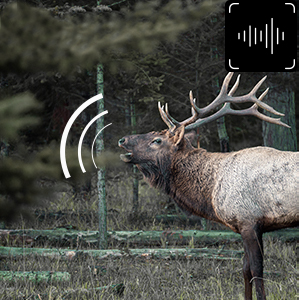 video recording with sound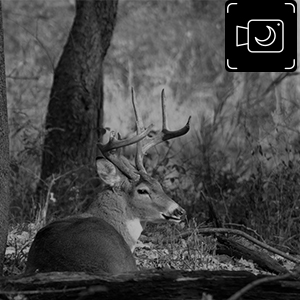 2 high-power 940nm infrared lamps can provide 65tf illumination distance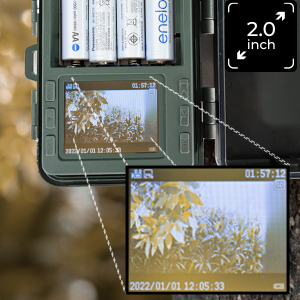 2.0-inch display screen, easy to operate, you can view the photos and videos that have been taken on the camera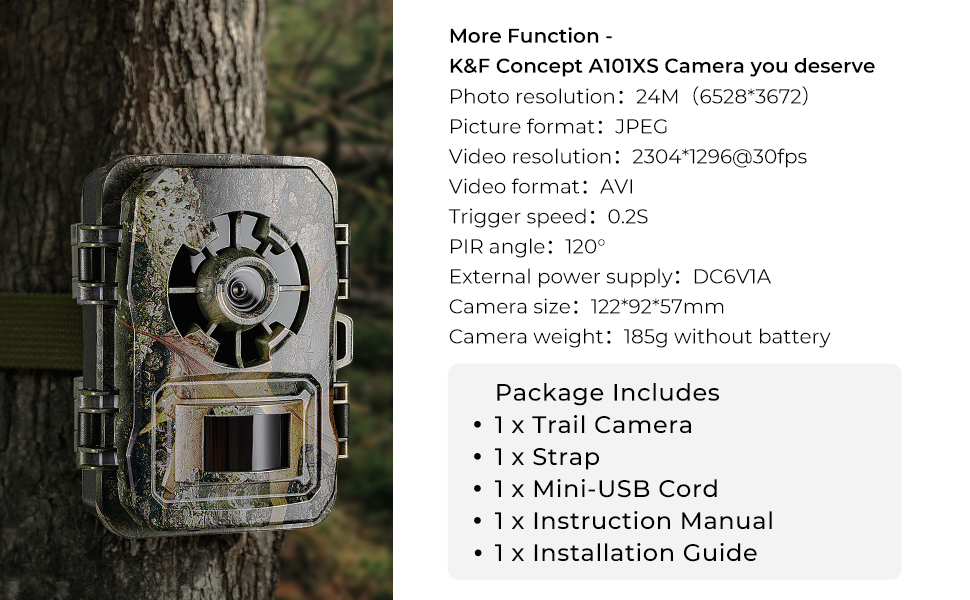 All Reviews
Image

All Star

5 Star

4 Star

3 Star

2 Star

1 Star
Really a "wild" thing :-)
Something is happening in my garden, especially at night. I've been seeing a lot of tracks in the lawn for weeks, but I can't interpret them. They are coarse, much larger in girth than that of a domestic cat or medium-sized dog, in track the legs are much further apart than I am used to know of small animals living in the wild.

There are also other signs, which appear uncoordinated (e.g. smell) compared to the regular traces on my now winter-wet lawn (there is no snow here in the north), that I am now very curious about who is romping around in our garden at night . There was just one thing we didn't have: excrement trays! It's all a bit strange and that's why I had to get a wildlife camera. So I bought one from amazon.de. It was also delivered promptly which suggests that the Chinese are sometimes very close to us :-)
04/09/2022
Camera to capture beautiful moments
This camera was purchased to install it on my land located on the edge of the woods.
Having a lot of wild animals, I was quite curious to see those approaching my land.
The user manual is in French even if the camera is easy to use.
The straps come with everything needed to easily mount the camera just as well on a tree or other support.
The image is impeccable, you also have the outside temperature on the system, no humidity or anything inside, perfectly sealed.
You can play the images or videos on your computer.
You just need to put 4 AA batteries in it and insert an SD card and it will be operational.
01/09/2022
Small, complete, and original look
I have two houses with large gardens and sometimes I'm not there very often. It's amazing how many intruders can come in regularly. And moreover from time to time there is various game (pheasants, wild boars, rabbits...). I need to know what's going on, and have some evidence just in case. This is not my first hunting camera here. I like the concept which is rather well accomplished. I chose this model for its compactness while all the features are there. I also like the quirky look and that meant a lot. On arrival the object is solid and complete, and everything is fine. Small but it can do the maximum. I am satisfied. If I still had to find a defect in the product? We find today today models that should have image quality with better resolution. But a little more expensive... so much to know.
01/09/2022
Good buy
Nice small camera.Fits inside hedgehog house and getting nice clear videos.
Operating buttons bit small ,there function could be highlighted in white
28/08/2022
Great photo trap
Great photo trap. Purchased to understand which animal (every evening) the broom placed from the external garage would move me to the garden (it was a fox). Very clear images and videos (obviously it depends on the resolution you decide to use). Compact and easily camouflaged, only 4 AA batteries are required for use.(attention, if you want to buy the rechargeable those, be careful that they have 1.5 v voltage and not lower otherwise the infrared will not activate at night)
28/08/2022
Very good trail camera.
Easy to use and good quality from the photos. The transfer to the mobile phone greatly simplifies the use and viewing of the images.
28/08/2022
Very nice gift
Shopping for Father's Day! My husband is delighted he is not a hunter at all but he loves to admire wildlife ...
This camera is great, it is waterproof, very light, it has a cord to tie it, the quality of the image that whether during the day or at night is great. You can program a time slot for filming and taking photos. Very good value for money
19/08/2022
very good product very robust
Laced for about 2 weeks under water and thunderstorms, no problems with waterproofing. The supplied strap is very convenient for fixing to any object, tree or pole.
No damage after the camera tumbles about 25 meters on a slope ... so the quality of the product is excellent.
11/08/2022
Nice shots even at night
I bought the wildlife camera to be able to see the deer in front of my property up close. I'm excited.

The 16 megapixels produce beautiful sharp images even at dusk. The night vision is in black and white, but that doesn't matter, the pictures are beautifully illuminated.

An SD card and batteries (preferably rechargeable batteries) must be inserted. The batteries last even in cold temperatures.

By opening the camera, you can operate it and view the images.
06/08/2022
Portability without compromise
It is the third camera trap I use. The K&F has incredible portability and lightness on its side that make it a joy to use. Operation is intuitive and the menu does not reset every time (in others this happens). It reads SD cards and the supplied accessories are the best I have found in this type of article. These days I am putting it into use and as soon as possible I will upload a shot to let you also evaluate the photographic quality. Recommended!
06/08/2022
Trail Camera
Max. Storage
512GB
Image Resolution
24MP
Screen Size
2.0"
Video Resolution
1296P/30fps
WIFI+Bluetooth
NO
Amount of infrared lamps
2pcs (940nm)
Amount of PIR SENSORS
1pcs
Detection Range of PIR sensors
120°
Trigger Distance
20m/65ft (night) 24m/80ft (day)
Trigger Speed
0.2s
Waterproof IP Rating
IP66
No Glow Night Vision
Yes