M1 mini 20MP1080P night vision waterproof hunting camera, 120° wide-angle sports advanced sensor view 0.2 second trigger time 2.0 inch LCD, for wildlife monitoring + free magnetic SD TF three-in-one card reader
Buy 99$-15$, 199$-30$, 299$-50$, 599$-120$(autumn sale Price)
Free shipping worldwide

Buy KENTFAITH m1 mini 20mp1080p night vision waterproof hunting camera, 120° wide-angle sports advanced sensor view 0.2 second trigger time 2.0 inch lcd, for wildlife monitoring + free magnetic sd tf three-in-one card reader online, worldwide free shipping and 30 days return guarantee.

KF35.045

SKU:

KF35.045

72.99

https://www.kentfaith.com/KF35.045_m1-mini-20mp1080p-night-vision-waterproof-hunting-camera-120-wide-angle-sports-advanced-sensor-view-0-2-second-trigger-time-2-0-inch-lcd-for-wildlife-monitoring-free-magnetic-sd-tf-three-in-one-card-reader
Buy 99$-15$, 199$-30$, 299$-50$, 599$-120$(autumn sale Price)
Description
* Compared with other tracking cameras, this gaming camera has a much smaller weight and appearance. The size is only 4.78x3.78x2.3 inches. It weighs only 183 grams. You can install it anywhere and it's hard to find. It is easier to carry, install and disassemble. Provide a new visual experience, take you to appreciate a different wild animal world
* The video resolution of the game camera supports 1080P/720P recording, and the photo resolution includes 20MP/16MP/12MP on the tracking camera. It can capture clear and audible video even in the dark night. You can freely choose the resolution you need to get the best viewing effect in the lifelike wildlife world
* The 2.0" IPS LCD screen does not have the ripples of other camera screens. It is used to preview photos and videos, camera positioning, browse menus, and easy to operate
* Advanced night vision and 0.2 second trigger speed upgraded 2 high-power non-glow infrared LEDs and 120° wide-angle lens and IP66 water resistance ensure that our tracking camera becomes an invisible device and can record any animal movements you want even in rainy days. Once motion is detected, the hunting camera will be triggered immediately within 0.2s without delay. The trigger distance can reach 80 feet (daytime)/65 feet (night)
Shipping
Free shipping worldwide
Sale
Buy 99$-15$, 199$-30$, 299$-50$, 599$-120$(autumn sale Price)
M1 Mini 20MP Trail Camera
Catch every fantastic wildlife moment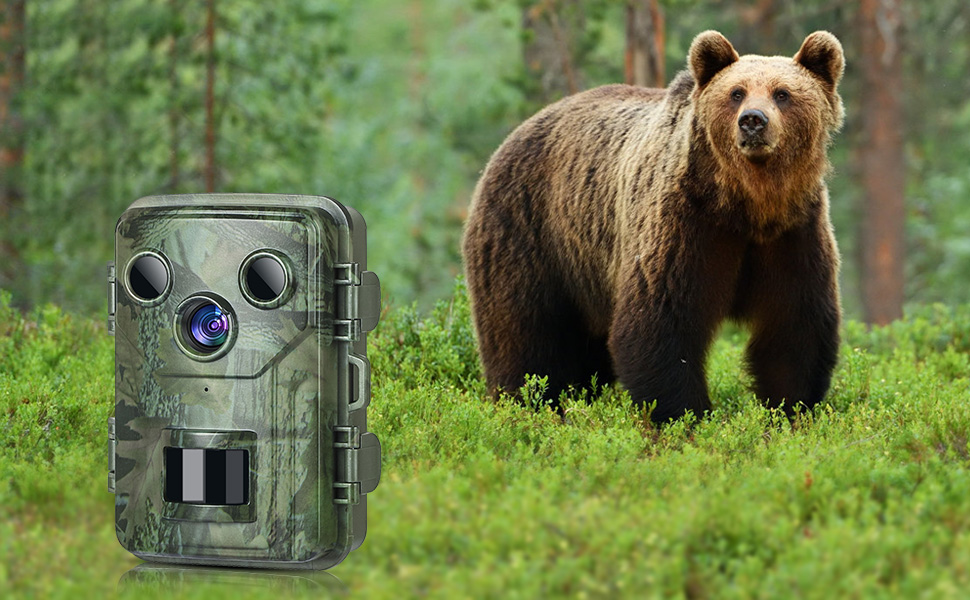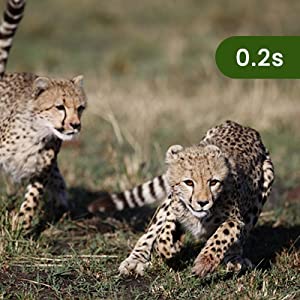 Amazing Trigger Speed
The lightning-fast trigger speed of less than 0.2 seconds with 1 to 3 shots choice guarantees fast and accurate capture of each detected motion exposed to the field of this trail camera before shooting.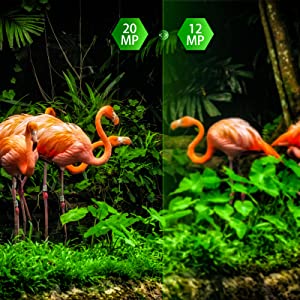 20MP Resolution
The credible 20MP resolution captures colorful and vivid photos, providing you with the fabulous moment of wildlife. And all the details will be totally presented in front of you.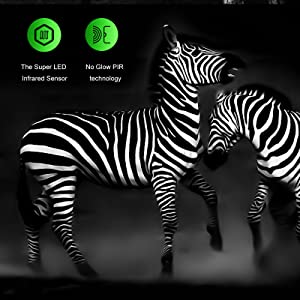 STARVIS Night Vision
Using the latest STARVIS technology, it is more reliable than traditional LED infrared and non-glow PIR. With higher brightness and reduced noise, the dark is as clear as the day.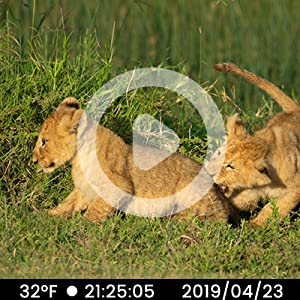 High Resolution Photo And Video
20MP resolution and FULL HD 1080P video automatic day/night sensors ensure crisp and realistic images and videos that take you into the world of wildlife, helping you better understand their daily activities and behavioral habits.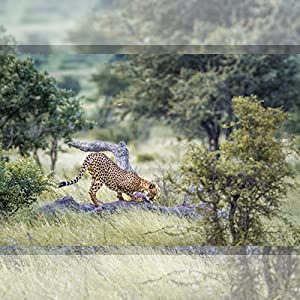 Wildlife Monitoring
If you want to know more secrets about wildlife, just choose K&F trail camera for the wildlife world. To easily touch the unbelievable fantastic world.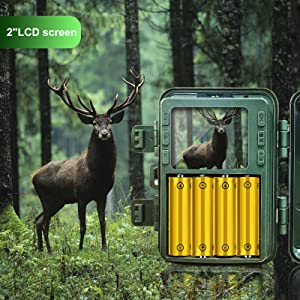 2" Color Huge LCD Screen
We don't need to go home and check our images and videos on our PC, 2 inches pioneering LCD screen allows people to see the clear and complete images and videos on the camera directly.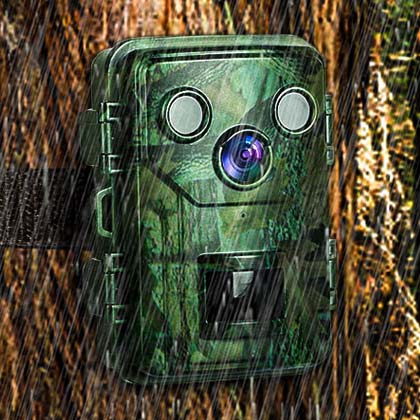 IP66 Waterproof & Sturdy
The hunting cam case has passed the waterproof test up to IP66, protecting it from rain and dust damage.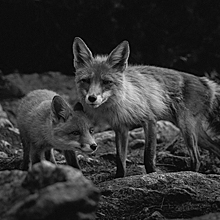 More Brilliant Night Vision
48 non-luminous infrared lights, using intelligent night vision imaging technology, night vision distance of 20 meters.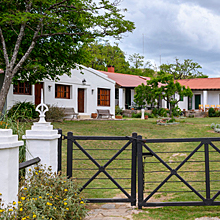 Home Security
The trail camera is also as a home monitor, which would be a multifunctional device.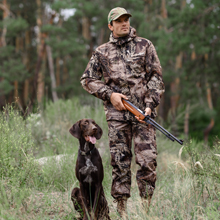 Hunting
Trail camera is a helpful assistant to track animals for hunter.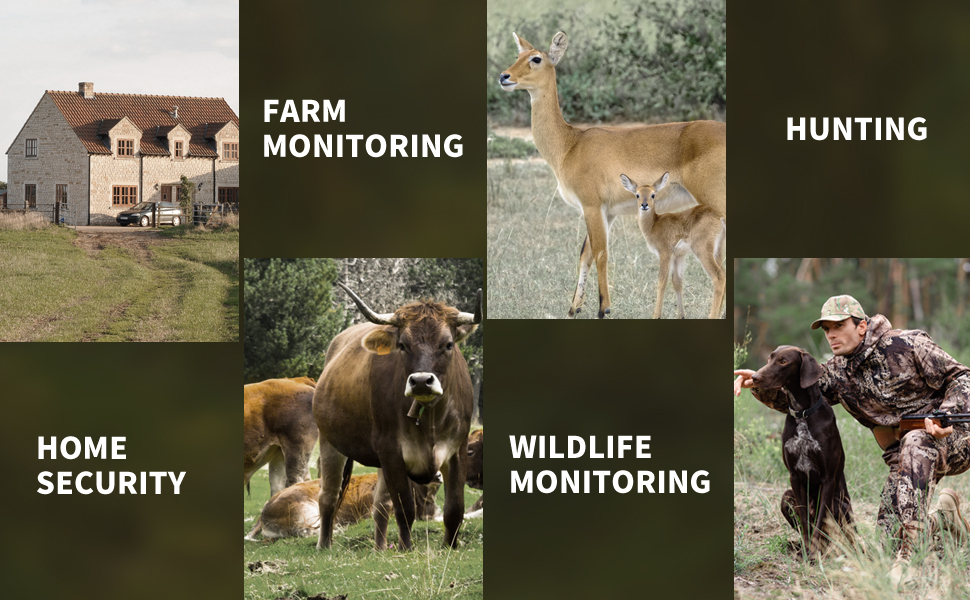 It could not only monitor the wild animals, scout the prey, but also gurad your house and protect your farm from burglar. with a super long standby, it is unnecessary to replace the battaries frequently and gives you a long-term and reliable guard.
| | | |
| --- | --- | --- |
| | | |
| | | |
| | | |
| Rating | 12 reviews. | 0 reviews. |
| Price | $72.99 | $71.99 |
| Model | KF35.045 | KF35.042 |
| Max. Storage | 256GB | 32GB |
| Image Resolution | 20MP | 16MP |
| Screen Size | 2.0" | 2.0" |
| Video Resolution | 1080P/30fps | 1080P/30fps |
| WIFI+Bluetooth | NO | NO |
| Amount of infrared lamps | 2pcs (940nm) | 22pcs (850nm) |
| Detection Range of PIR sensors | 120° | 80° |
| Trigger Distance | 20m/65ft (night) 24m/80ft (day) | 20m/65ft (night) 24m/80ft (day) |
| Trigger Speed | 0.2s | 0.4s |
| Waterproof IP Rating | IP66 | IP65 |
All Reviews
Image

All Star

5 Star

4 Star

3 Star

2 Star

1 Star
Pretty durn good cam.
This cam is very easy to setup/program. Takes real good pictures and video. If you set it up to take a lot of pics and vids it will go through batteries quick so keep that in mind when setting it up. Might consider an external power supply if you want a lot of pics and vids.
08/01/2022
Great camera for the cost.
The old saying "you get what you pay for" is usually reserved for less expensive items that fail to last long or don't perform well. For the price of these cameras, you get more than what you pay for. The only issue I have with the camera is that the audio quality isn't so great but that's ok because I don't understand what the wildlife I've captured on videos are saying anyhow.
15/12/2021
Great video and photo's
They are small and easy to conceal, they also take great video and photo's I will deffenitly purchase a few more
04/12/2021
It's just OK
Camera is just ok. Basic with below average performance.
02/11/2021
Low cost of entry and money well spent
For an inexpensive trail camera this does the job! Easy set up and use. I will buy a few more of these.
23/10/2021
Bought 2 units--one works out of two---so I paid twice as much to get one working unit
I bought 2 units to be used for the 2021 hunting season. I saw no need to test the units, as they were NEW units.When I got ready to set them up, only one of the two works. The second one WILL NOT turn on AT ALL.Unfortunately, the return window and support window have closed. Don't understand why a company would close their support window unless they are tired of receiving complaints and calls for assistance.As I have no means to seek support for my USELESS second camera (unless I am able to throw it at the game I am hunting and disable it with the blow from the USELESS camera), I am submitting this review to warn others to check your camera purchase and get all of your questions answered before they shut you down.
23/10/2021
Set up and didn't last 3 days till it stopped working
Just took this out to the field and set it up, didn't last three days and after the rain it stopped working. Any trail/game cam should be waterproof!
19/10/2021
This is a gift
I bought a few but they are gifts so I don't know how to rate them. From the looks of them I would definitely get myself one. Maybe sooner than later
13/10/2021
Best game changer ever
This little thing has a great wide view and captures so much high quality video/pictures, I just love it. Especially for the price.
29/09/2021
Sesern mini trail camera
Seams easy enough to operate with good sensitivity
01/09/2021
There are no faqs for this product.
Trail Camera
Max. Storage
256GB
Image Resolution
20MP
Screen Size
2.0"
Video Resolution
1080P/30fps
WIFI+Bluetooth
NO
Amount of infrared lamps
2pcs (940nm)
Amount of PIR SENSORS
1pcs
Detection Range of PIR sensors
120°
Trigger Distance
20m/65ft (night) 24m/80ft (day)
Trigger Speed
0.2s
Waterproof IP Rating
IP66
No Glow Night Vision
Yes